FTC disclaimer. This post contains affiliate links, and I will be compensated if you purchase through one of my links.
Read our crazy and empowered Latina quotes and sayings from Latina celebrities and individuals of Hispanic heritage.
Latinos are a minority ethnic community of Latin-American descent, and their ancestors belong to Cuban, Puerto Rican, Central American, and Spain t,o name a few.
Latinas are referred to as the women of the Latino community. They are generally hailed for their excellent matriarch quality, being strong and fierce, having a mind of their own, and being deeply bonded with their families.
One of the proud to be Latina quotes hits straight at the hypersexualized mindset of outsiders. It says, ' We Latin women are liberated from the neck up, not the neck down.'
We hope you cherish reading our handpicked, famous, and thoughtful Latina quotes collection.
Empowering Latina Quotes And Sayings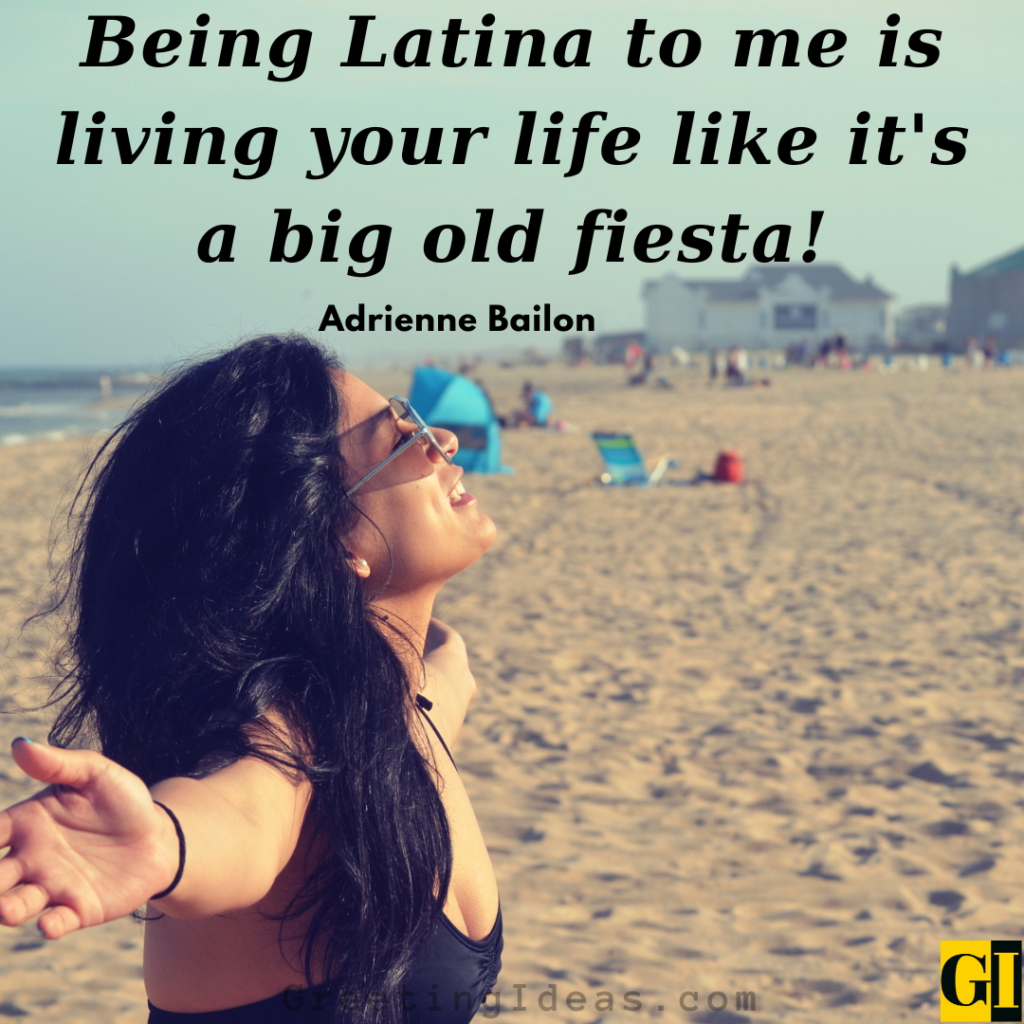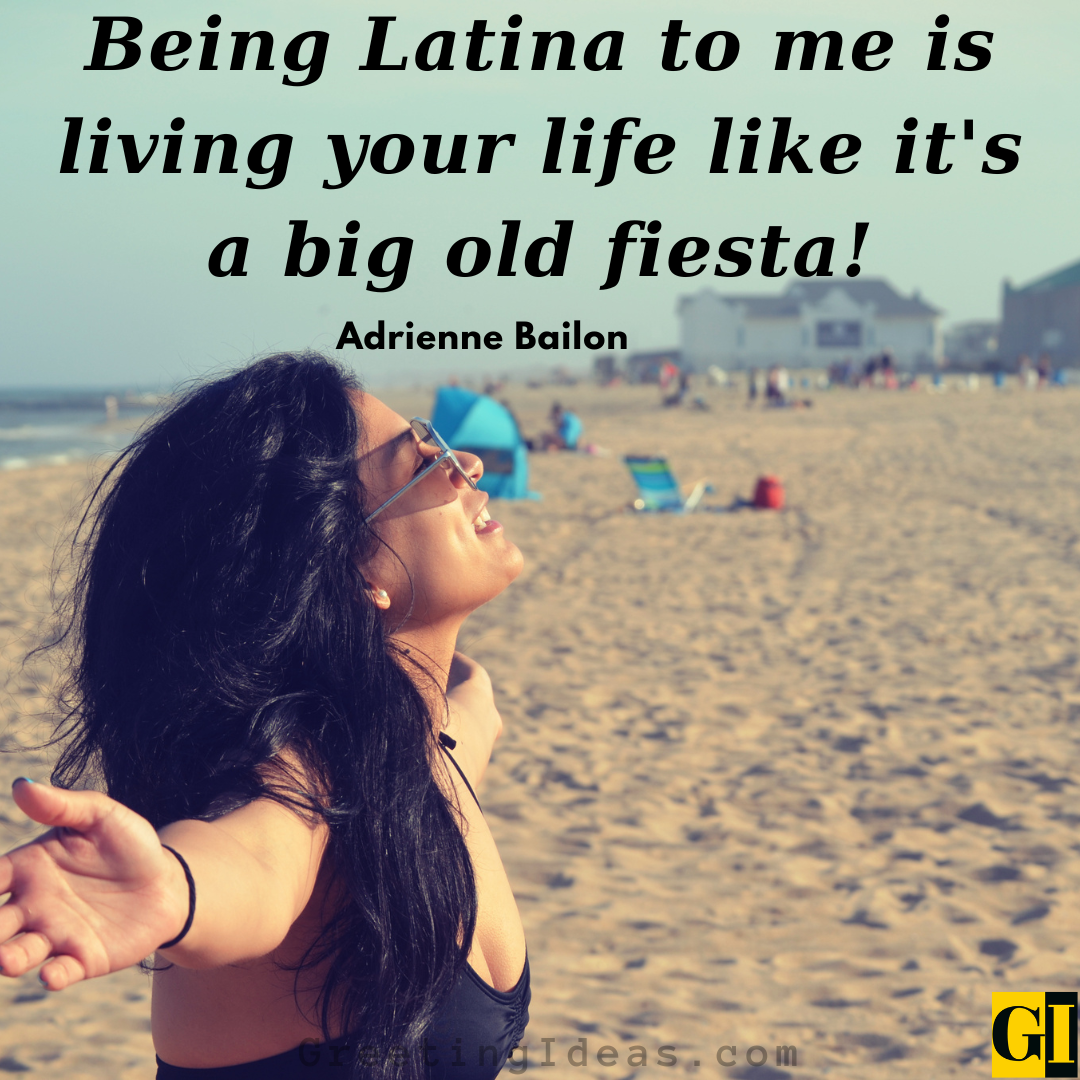 Also Read: 20 Embracing and Celebrating Womanhood Quotes and Sayings
I am a woman, and I am a Latina. Those are the things that make my writing distinctive. Those are the things that give my writing power.
– Sandra Cisneros
People think of Latina women as being fiery and fierce, which is usually true. But I think the quality that so many Latinas possess is strength.
– Zoe Saldana
Latin women are very comfortable with their bodies and their sexuality. We aren't afraid to show that off a little bit more.
– Sofia Vergara
We Latin women are liberated from the neck up, not the neck down.
– Cristina Saralegui
Being Latina to me is living your life like it's a big old fiesta!
– Adrienne Bailon
Being Latina means I have culture I guess. We party together, cry together, and cook together. Or at least my family does as much as we can. We know where we're from and we have a certain kind of rhythm and understanding. Togetherness. As I get older it becomes more apparent that there is a community in this industry that is working together to rise up and fight against the misinterpretation of Hispanic and what it means to be a Latino-American nowadays.
– Alicia Sixtos
The Latina spirit translates to every aspect of our lives, from beauty to work to family. We're loving, we're loud, and we're beautiful in our essence.
– Eva Longoria
Inspirational Latina Quotes And Sayings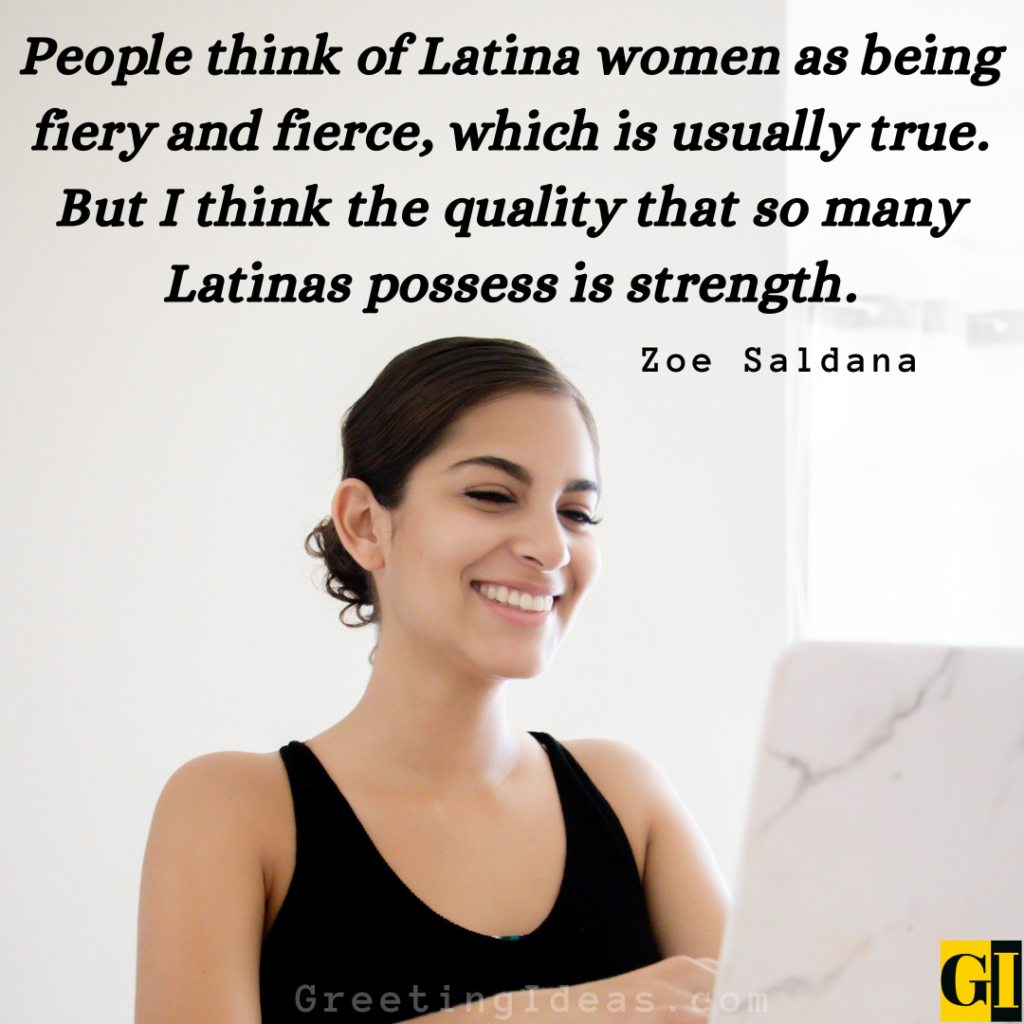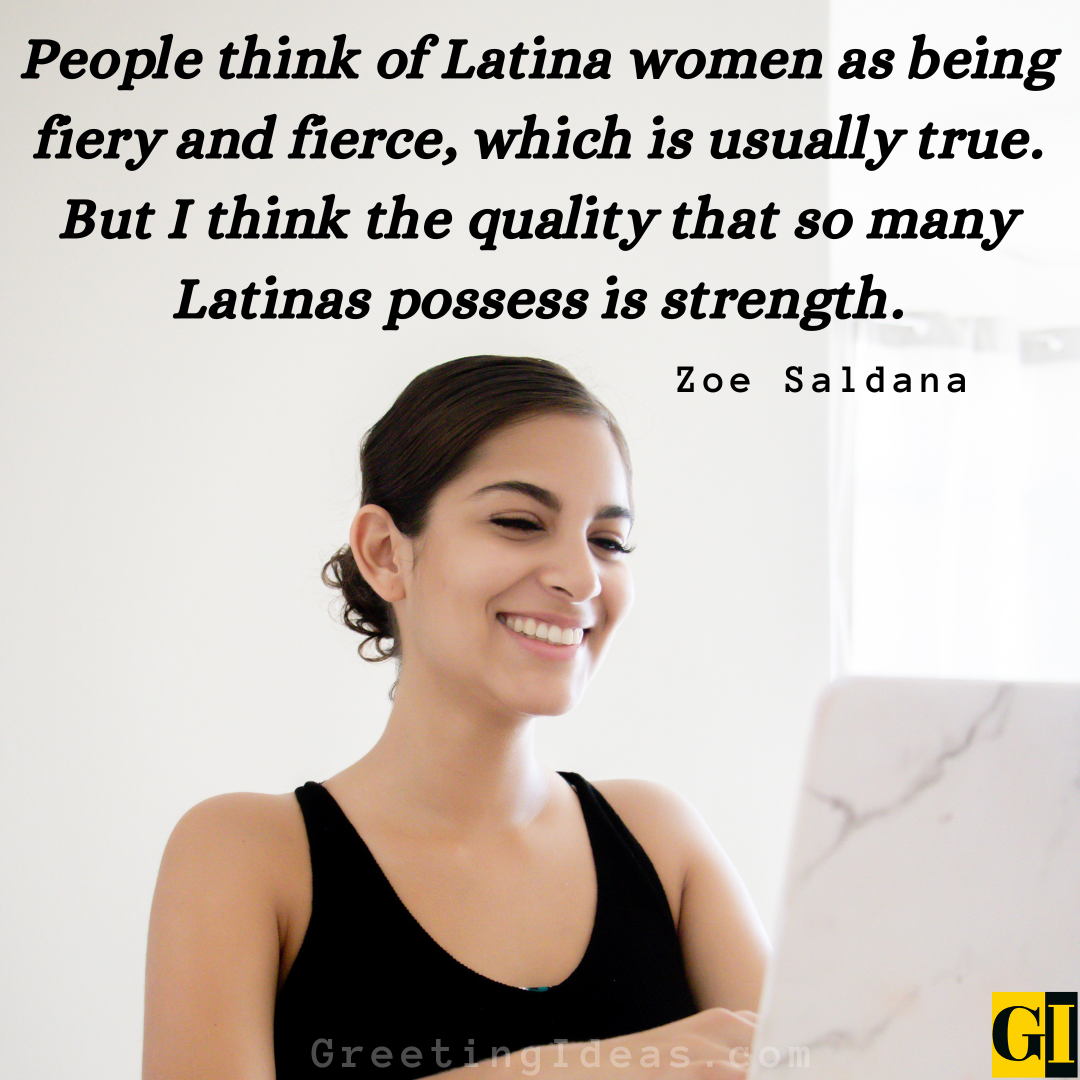 Also Read: 35 Inspiring Don't Label Quotes And Sayings
Latinas are the fastest growing segment of the minority population, and their perspective deserves to be represented, not denigrated.
– Linda Sanchez
Latina women are proud to be called Mrs. That simply means that we have a family.
– Clarissa Pinkola Estes
If a Latina falls in love with someone who is insecure, it can be a nightmare.
– Sofia Vergara
There is no 'generic' Latina.
– Tanya Saracho
Latin women enjoy being women more than other women.
– Dov Davidoff
The Latina in me is an ember that blazes forever.
– Sonia Sotomayor
I would hope that a wise Latina woman with the richness of her experiences would more often than not reach a better conclusion than a white male who hasn't lived that life.
– Sonia Sotomayor
She's applying her lipstick; I've always believed that the universe invented the color red solely for Latinas.
– Junot Diaz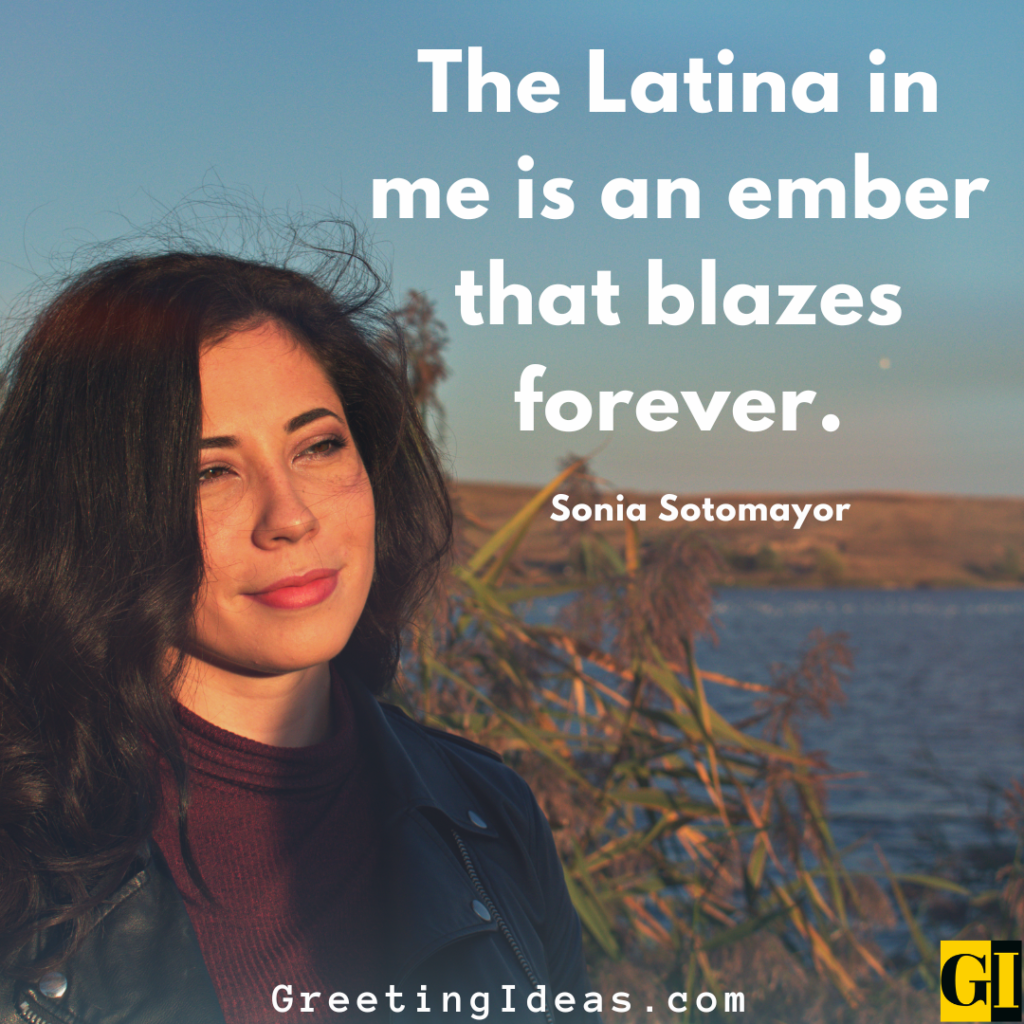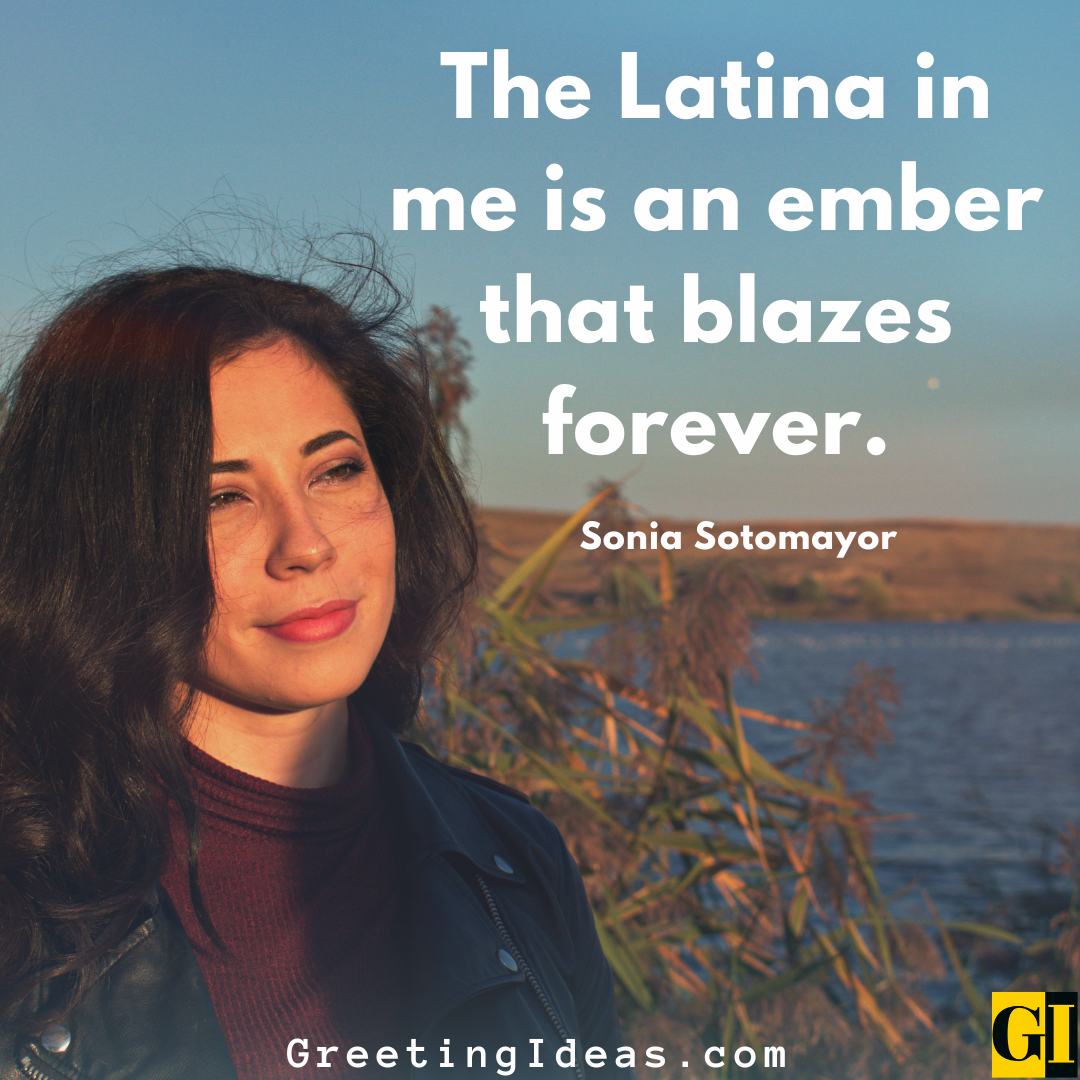 Also Read: 30 Inspiring and Wisdom-filled Womanly Quotes and Sayings
We hope you enjoyed reading our famous Latina quotes collection.
Please share it with your family and in social circles.
Sharing is Caring!