FTC disclaimer. This post contains affiliate links, and I will be compensated if you purchase through one of my links.
A bunch of fresh flowers is a great way to greet somebody or show your affection to your beloved.
In the age of social media, texting, and online gifts, bouquets add a great human touch and warmth to the relationship than the limited virtual affections.
Giving bouquets is also a thanksgiving gesture and a subtle way to start new acquaintances in your social circles.
We hope these lovely and heartwarming flower bouquet quotes and sayings bring love, affection, and closeness to your relationships and help develop real connections.
Best Bouquet Quotes and Sayings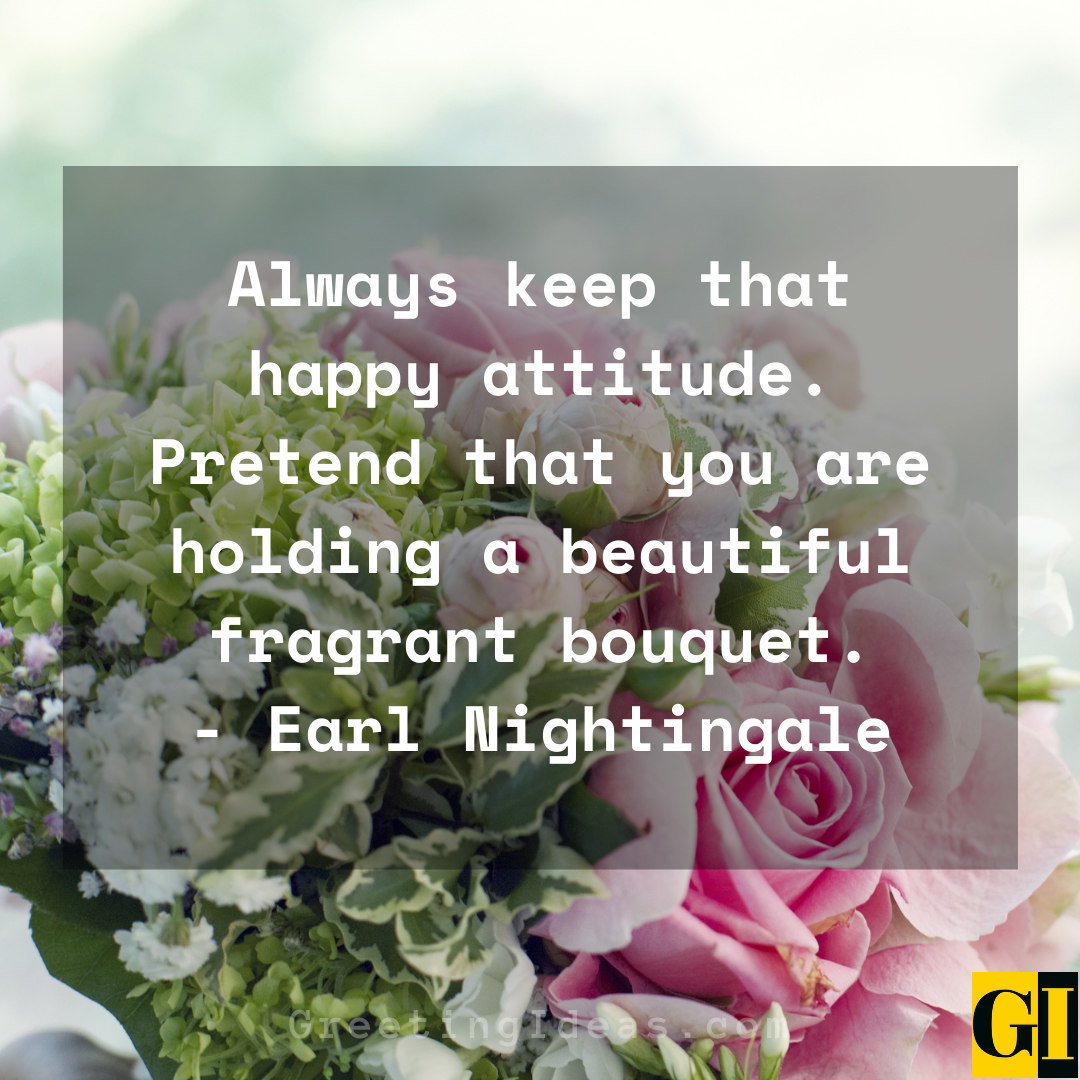 Sometimes an April day will suddenly bring showers. Rain to grow the flowers for her first bouquet.
– Pat Boone
A beautiful bouquet or a long-lasting flowering plant is a traditional gift for women, but I have recommended that both men and women keep fresh flowers in the home for their beauty, fragrance, and the lift they give our spirits.
– Andrew Weil
Always keep that happy attitude. Pretend that you are holding a beautiful fragrant bouquet.
– Earl Nightingale
Spring is a time to make up a big bouquet of flowers for someone you love, or are trying to love, or are in love with.
– Carew Papritz
Take one flower that you like and get lots of them. And don't try to 'arrange' them. It's surprisingly hard to do a flower arrangement the way a florist does one. Instead, bunch them all together or put them in a series of small vases all down the table.
– Ina Garten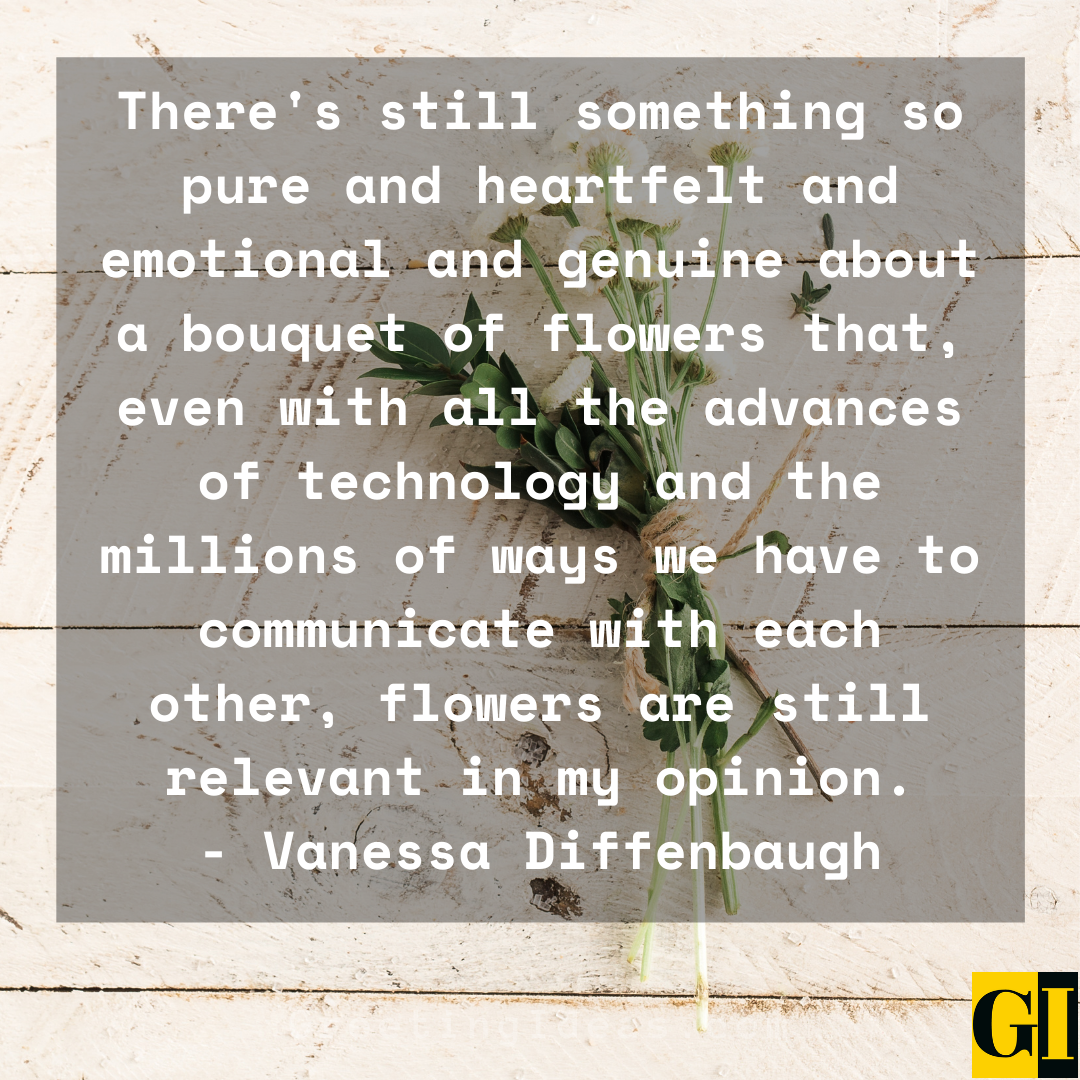 There's still something so pure and heartfelt and emotional and genuine about a bouquet of flowers that, even with all the advances of technology and the millions of ways we have to communicate with each other, flowers are still relevant in my opinion.
– Vanessa Diffenbaugh
A human life was measured out in bouquets, was it not? New mothers received them. So did graduating seniors, young lovers, blushing brides, and the dead. A flower woman was time's avatar, colorizing the hours, perfuming fleeting instants.
– James K. Morrow
The bouquet was white as a wedding and spoke of prayers, truth, and an unacquainted heart.
– Vanessa Diffenbaugh
He would make a bouquet for a lovely lady; a bouquet gathered off the cheeks of the morning, these roses, only half awake, in the defencelessness of utter beauty.
– Willa Cather
What this old world needs is more bouquets handed around to folks when they are alive and kicking. Flowers don't do a dead one much good.
– Robert Elliot Gonzales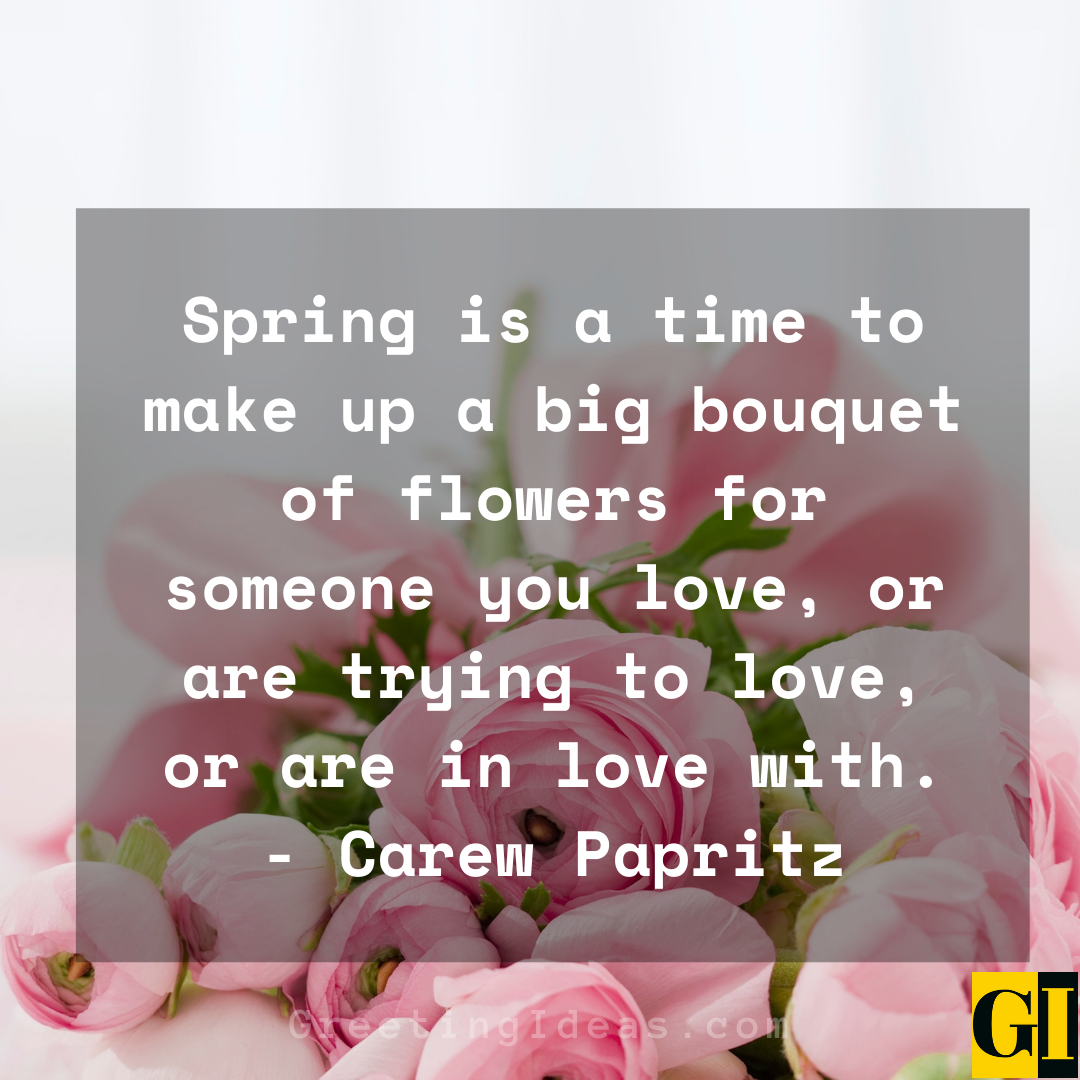 At break of day I feel as if I'm clasping a bouquet of smiling flowers. But the wind of time does not cease blowing. And the hours wilt like falling petals.
– Xuan Dieu
Wouldn't it be well to give some of your bouquets before a man dies, and not go and load down his coffin? He can't enjoy them then.
– Dwight L. Moody
Glorious bouquets and storms of applause are the trimmings which every artist naturally enjoys.
– Golda Meir
If you look at every flower individually, they look quite miserable. Put them together in a vase and they become a bouquet and that's quite attractive.
– Henri J.M. Nouwen
When you have a full bouquet you can't sit back and smell each flower.
– Avner Strauss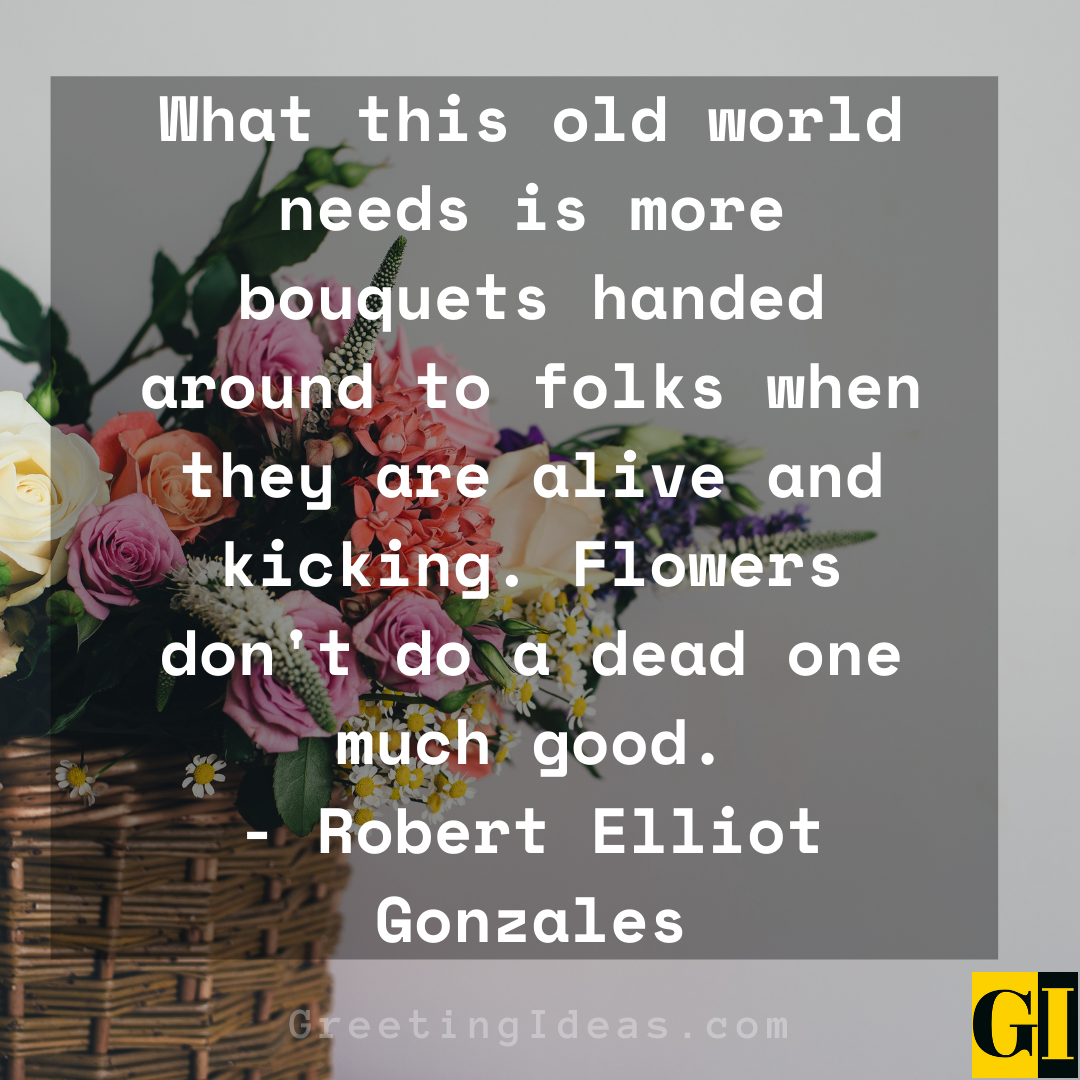 Happiness is the art of making a bouquet of those flowers within reach.
– Bob Goddard
Sometimes we need a bouquet of flowers to keep our spirits up–or a pot of bright cyclamen –or photos of flowers to remind us there is more to come.
– Bev Drew Kindley
We went to buy you two flowers, but neither of us thought just one bouquet would do it.
– Jamie McGuire
I would far rather have two or three lilies of the valley gathered for me by a person I like, than the most expensive bouquet that could be bought!
– Elisabeth Gaskell
In Hollywood, brides keep the bouquets and throw away the groom.
– Groucho Marx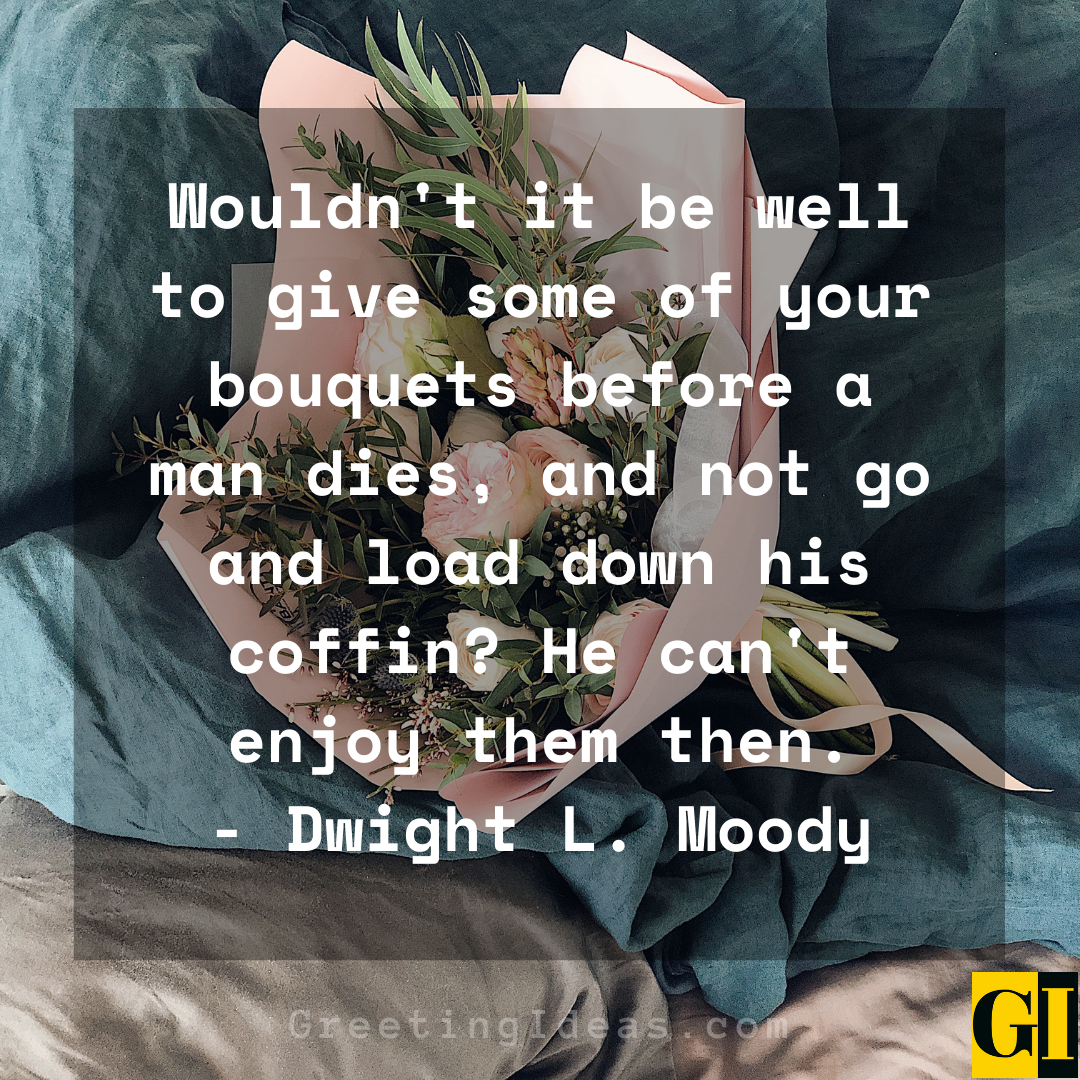 He who throws bouquets at himself need lose no sleep over the florist's bill.
– Unknown
One flower maketh not a bouquet.
– French Proverb
Plant flowers in others' gardens and your life becomes a bouquet!
– Unknown
When life hands us a beautiful bouquet of flowers we stare at it in cautious expectation of a bee.
– Dean Koontz
I have here only made a nosegay of culled flowers, and have brought nothing of my own but the thread that tied them together.
– Michel Eyquem De Montaigne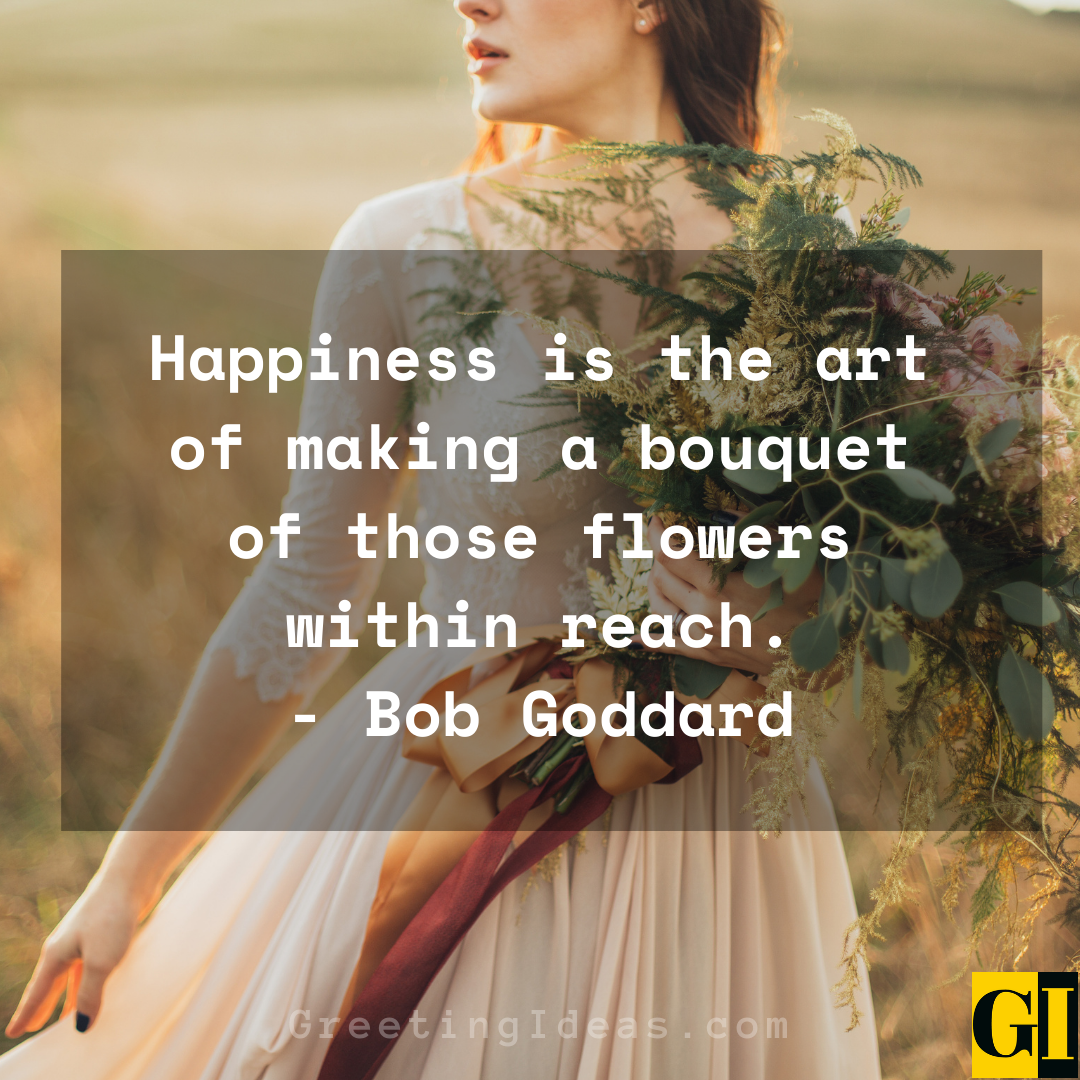 We hope you enjoy reading our surprise bouquet quotes collection.
Share it with your loved ones and in social circles too.
Which bouquet quotes and sayings you loved reading the most?
Let us know in the comments!