FTC disclaimer. This post contains affiliate links, and I will be compensated if you purchase through one of my links.
Everybody spends a good chunk of their day at the office.
Work is such an internal part of life for earning a livelihood, building new frontiers of innovation, and excelling in a desired field of profession.
That makes workplace ethics, value system, organization culture, coworkers, peers, subordinates, managers, and the immediate boss even more important.
That's why we can connect with the popular and hit American sitcom tv series ' The Office,' which depicts the daily life of employees with sheer rawness and quirkiness. The mockumentary comedy's cold opens are everybody's favorite.
If you are looking for inspirational office quotes of all time, keep reading our funny and short office quotes and saying at work.
Best Office Quotes and Sayings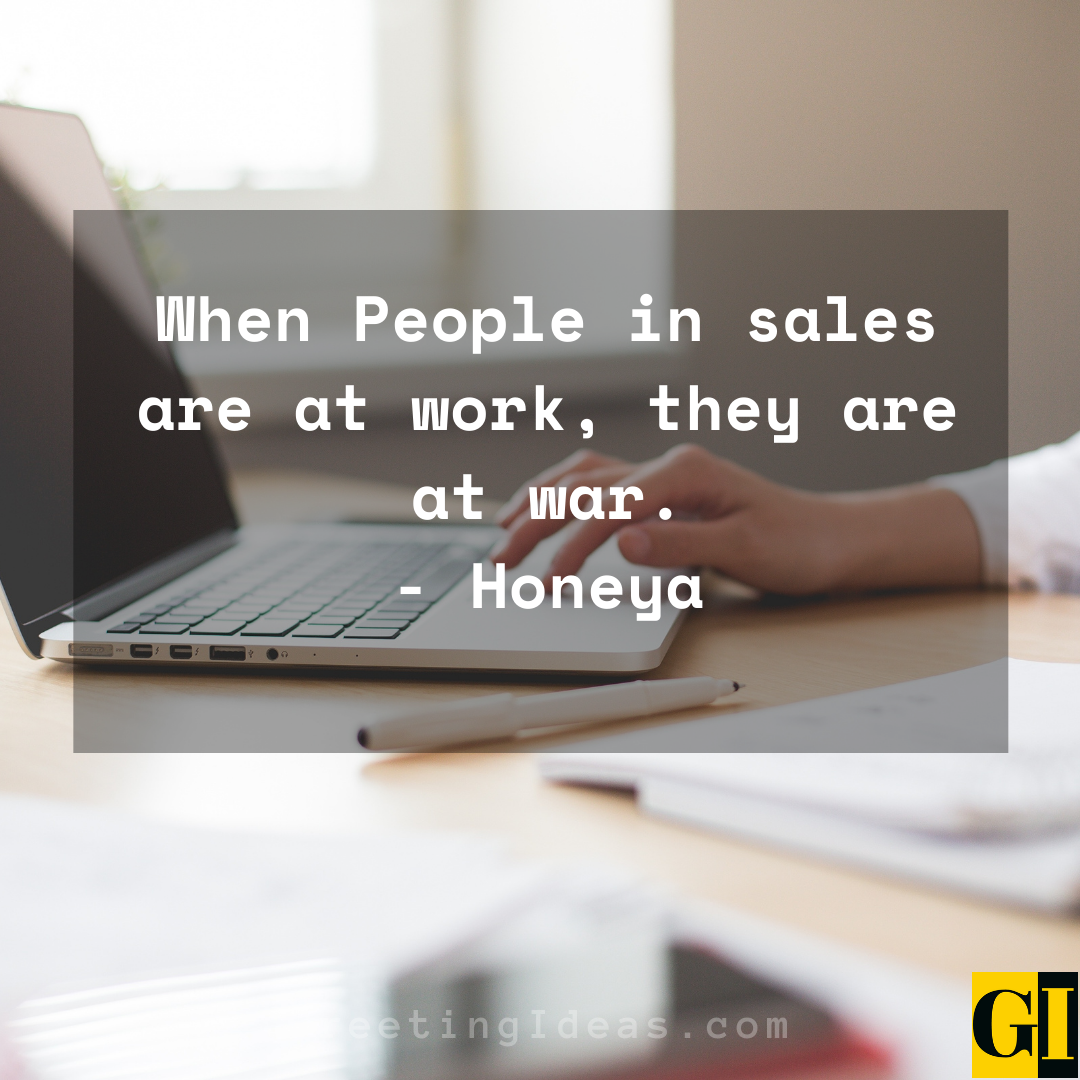 Also Read: 70 Inspirational Organization Quotes Sayings for Employees
The office is like an army, and I'm the field general. You're my foot soldiers and customer quality is the war!!!
– David Brent
The best way to appreciate your job is to imagine yourself without one.
– Oscar Wilde
No one's dream job involves a kiosk.
– Damien Fahey
I have so much paperwork I'm afraid my paperwork has paperwork.
– Gabrielle Zevin
This struggle and scramble for office, for a way to live without work, will finally test the strength of our institutions.
– Abraham Lincoln
The elevator to success is out of order. You'll have to use the stairs, one step at a time.
– Joe Girard
When People in sales are at work, they are at war.
– Honeya
Without ambition one starts nothing. Without work one finishes nothing. The prize will not be sent to you. You have to win it.
– Ralph Waldo Emerson
I like work; it fascinates me. I can sit and look at it for hours.
– Jerome K. Jerome
No great achiever even those who made it seem easy ever succeeded without hard work.
– Jonathan Sacks
A glass of beer shortens your life by one minute, a glass of wine by two minutes, and a day of work by seven to ten hours.
– Anonymous
Choose your company the way you choose your life partner; after all, you spend more time in the company than with your life partner.
– Ravi Kapilavai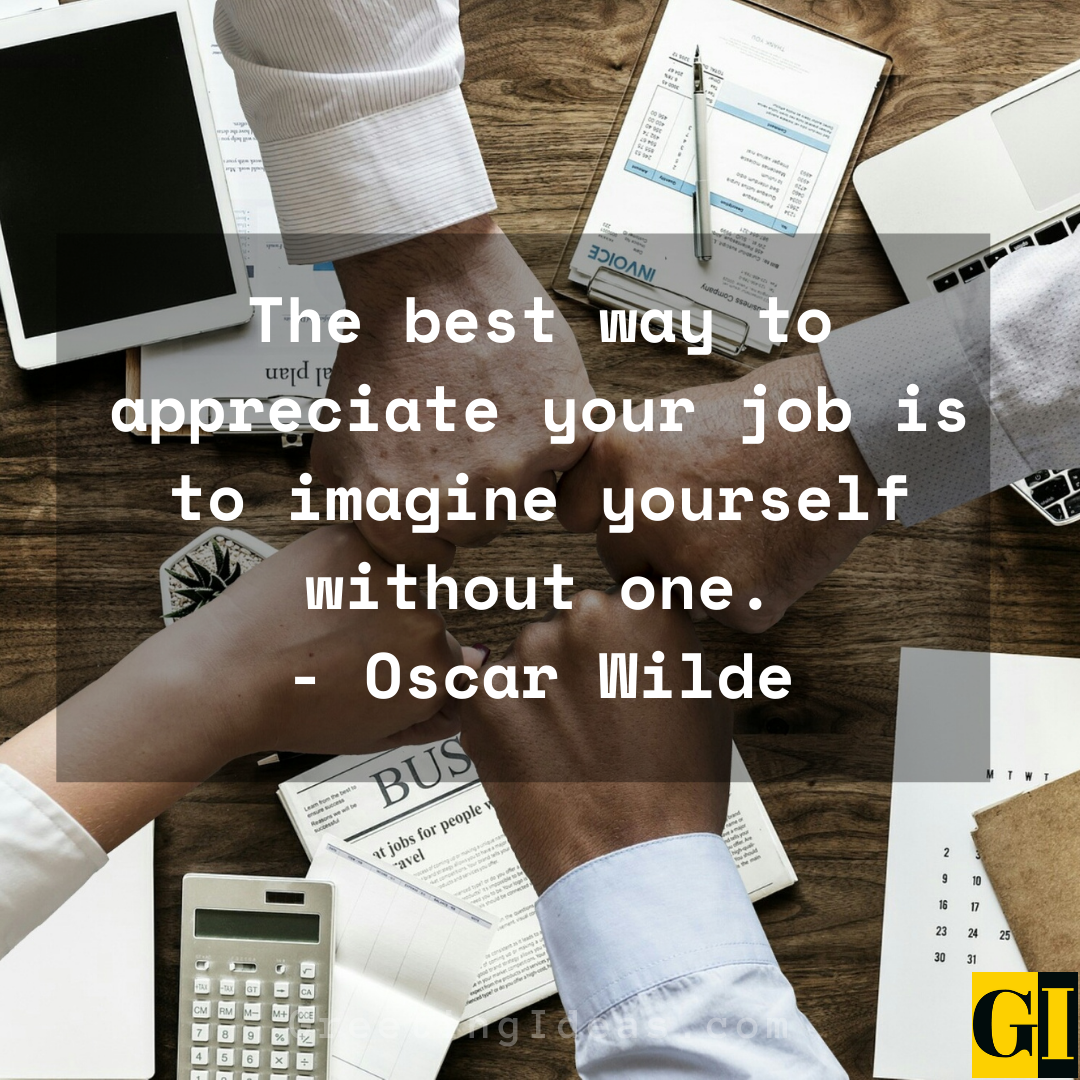 Also Read: 60 Motivational Taking Ownership Quotes and Sayings
I used to work at the unemployment office. I hated it, because when they fired me, I had to show up to work anyway.
– Wally Wang
One of the things people did best at the office was to use flexibility to its last atom.
– Pawan Mishra
Inspiration is the windfall from hard work and focus. Muses are too unreliable to keep on the payroll.
– Helen Hanson
Office Signs are glamorous yet subtle indicators, which reminds us who are who and what is what.
– Nikita Dudani
Talent means nothing, while experience, acquired in humility and with hard work, means everything.
– Patrick Suskind
No man goes before his time – unless the boss leaves early.
– Groucho Marx
Office hours are from 12 to 1 with an hour off for lunch.
– George S. Kaufman
People who work sitting down get paid more than people who work standing up.
– Ogden Nash
During rough time in a Business, a Leader should act like a ship captain. His first and foremost priority should be to put his employees to security before thinking of his own welfare.
– Indy Bissessur
Work is the greatest thing in the world. So we should always save some of it for tomorrow.
– Don Herold
Coming together is a beginning. Keeping together is progress. Working together is success.
– Henry Ford
I truly believe the wireless mouse was invented so people at work had one less thing to hang themselves with.
– Mike Vanatta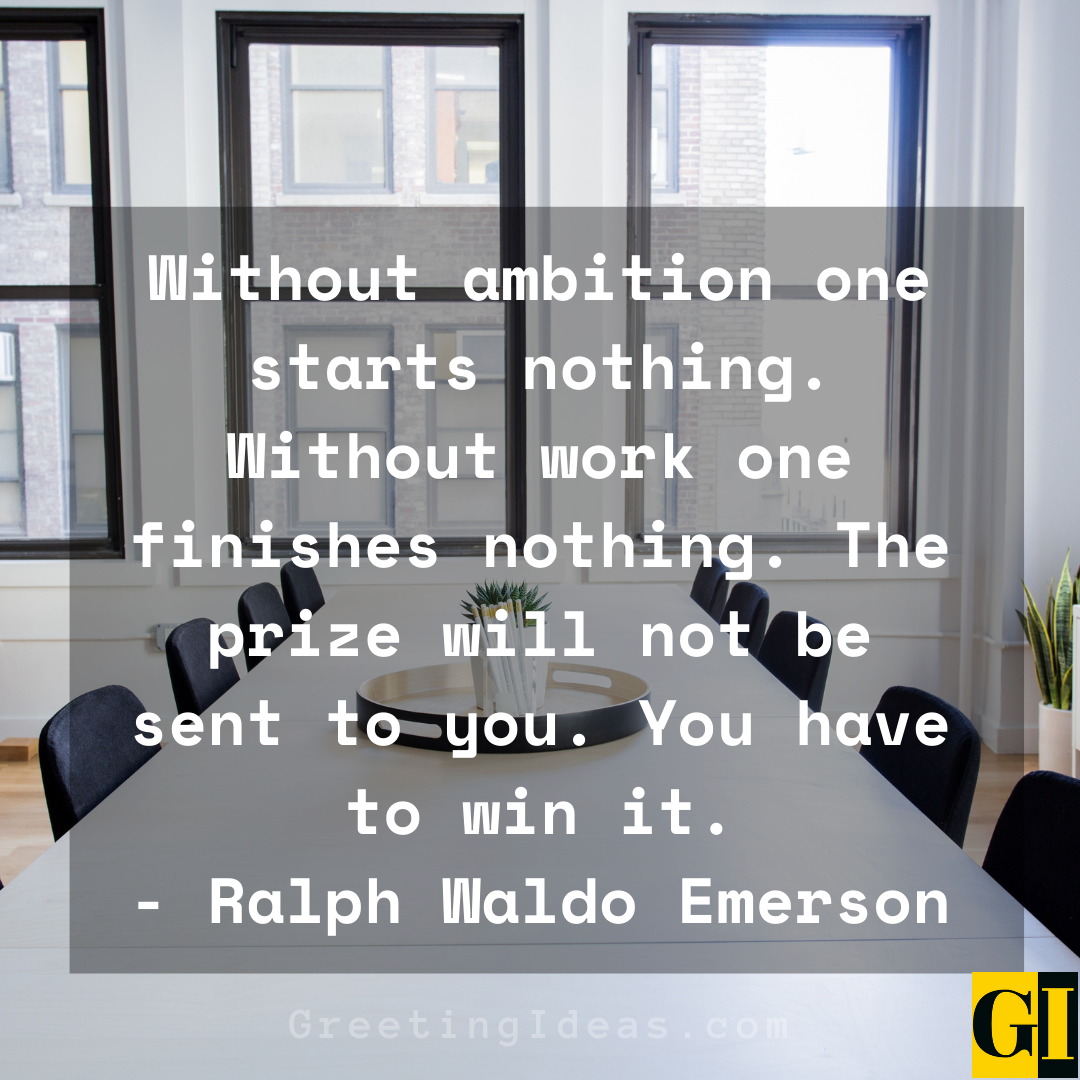 Also Read: 35 Motivational Ambition Quotes to Fuel Inspiration
Alone we can do so little; together we can do so much.
– Helen Keller
Have friends across the spectrum who will encourage and support you and your dreams.
– Randall Mitchell
Verbally encourage yourself in your mind by saying things like 'I can do it!' and 'I deserve nothing but the best!' In essence, the emphasis is not about where you do it but that you do it!
– Randall Mitchell
Once we aspire to become who we want to be, then we inspire ourselves as we begin to realize the strengths we have which in turn inspires us to push ourselves to exceed our own limitations and to continue to rise above and go beyond.
– Jenna Kandyce Linch
Inspire someone with your story and/or through acts of kindness.
– Lille McGhee Queen
People who aspire to something need inspiration. So, aspire to inspire them and inspire yourself to aspire also.
– Nasreen Variyawa
Encouraging others, through words or actions helps to inspire and encourage you in return. You are helping others exactly the same time you are helping yourself.
– Nasreen Variyawa
Somehow, inspiring and encouraging others is quite invigorating. Positive acceptance and action that others take through your encouragement somehow renews your own resolve to continue on your journey.
– Nasreen Variyawa
To lead others, you need to motivate them; to motivate people, you need first to motivate yourself.
– Max Landsberg
The visionary who cannot inspire is not a leader.
– Max Landsberg
If you can't get motivated about your current role, then change to a role which does excite you, and where your excitement will motivate others.
– Max Landsberg
When we seek to expand our influence and inspire others to find their voice, we move into the world of relationships.
– RoseAnne O'Brien Vojtek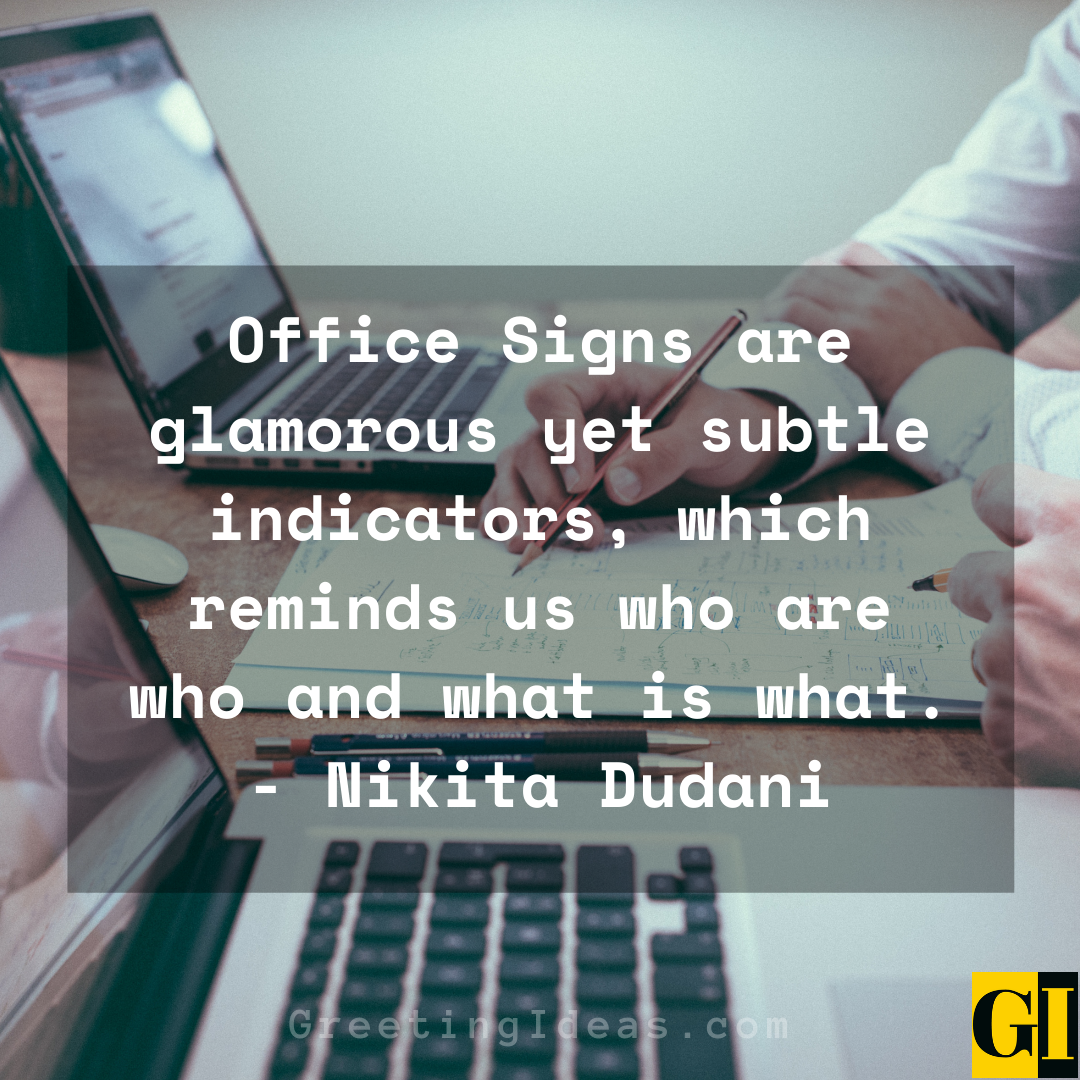 Also Read: 20 Popular Working Overtime Quotes and Sayings
Good leaders need the ability to inspire and to nurture an inspiring workplace.
– Allison Holzer
Leadership can happen–and is called for–from wherever they stand in the organization. They inspire others to inspire others, and in doing so, they help to build a culture of inspiration.
– Allison Holzer
Inspiration, to me, is caring and being able to trigger or support others in caring, all to a degree beyond what we had ever imagined possible.
– Dennis Driver
What we have learned in sorrows helps inspire others.
– Chalmers
Inspiration is given to inspire. We give what we receive.
– David O. Mears
He has achieved success who has lived well, laughed often, and loved much.
– Bessie Anderson
No great man ever complains of want of opportunities.
– Ralph Waldo Emerson
Let today be the day you stop having conflict between your actions and your goals and finally align your greatest intent with your purposeful actions, creating a universal symphony serenading your success.
– Steve Maraboli
You have to expect things before you can do them.
– Michael Jordan
Don't dare to dream big, just dream big.
– Stephen Richards
Motivation is what gets you started. Habit is what keeps you going.
– Jim Ryun
Leaders live by choice, not by accident.
– Mark Gorman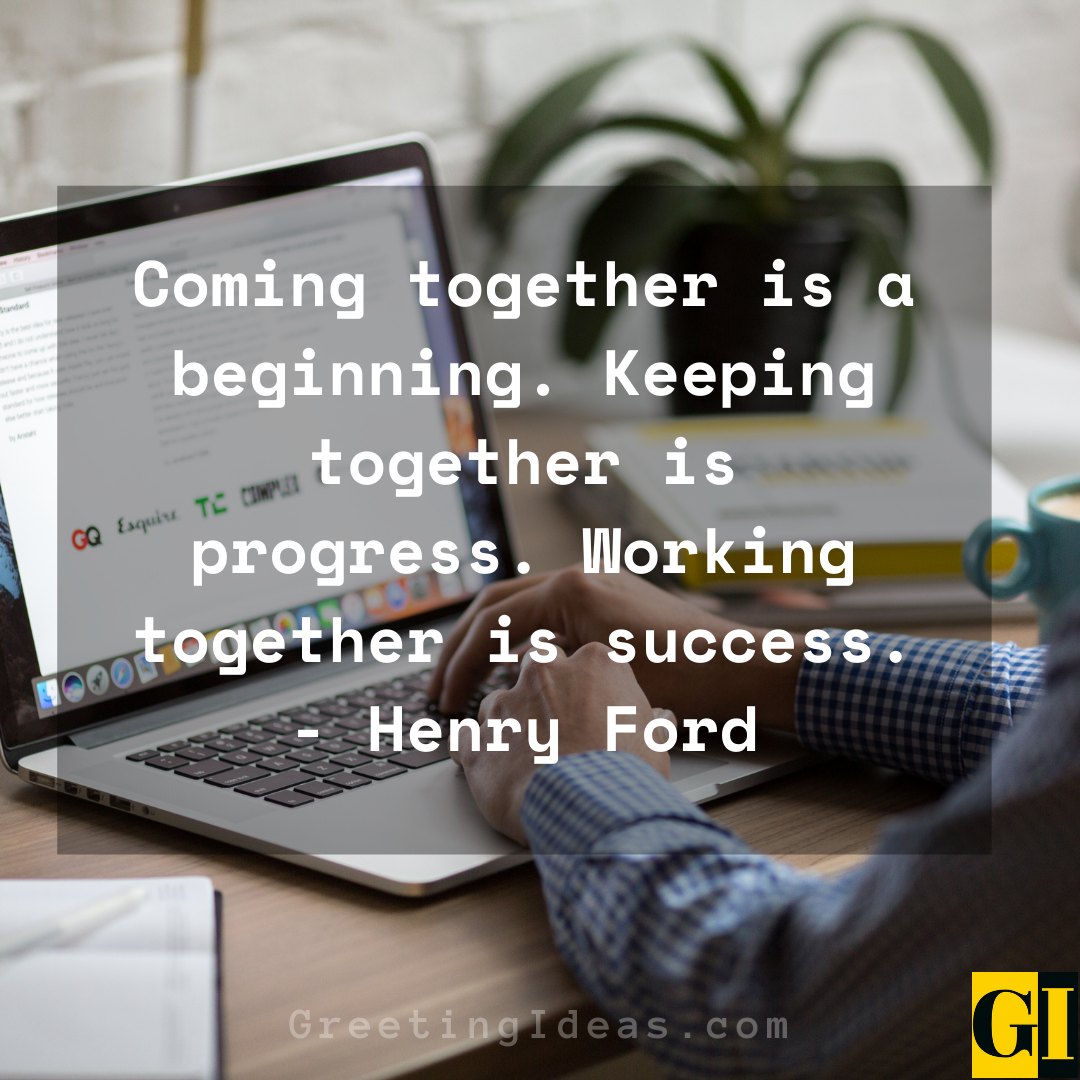 Also Read: 50 Top Accountability Quotes For Responsibility & Leadership
Success is not determined by the outcome. The outcome is the result of having already decided that you are successful to begin with.
– J.D. Rockefeller
Success is a little like wrestling a gorilla. You don't quit when you're tired. You quit when the gorilla is tired.
– Robert Strauss
Are you desperate or determined? With desperation comes frustration. With determination comes purpose, achievement, and peace.
– James A. Murphy
Don't wait for your ship to come in, swim out to it.
– Cathy Hopkins
Motivation is the fuel, necessary to keep the human engine running.
– Zig Ziglar
I had discovered that learning something, no matter how complex, wasn't hard when I had a reason to want to know it.
– Homer Hickam
What you perceive as a failure today may actually be a crucial step towards the success you seek. Never give up.
– Richard E. Goodrich
Winning isn't everything, but wanting to win is.
– Vince Lombardi
Eighty percent of success is showing up.
– Woody Allen
The most difficult thing is the decision to act, the rest is merely tenacity.
– Amelia Earhart
Every strike brings me closer to the next home run.
– Babe Ruth
Either you run the day or the day runs you.
– Jim Rohn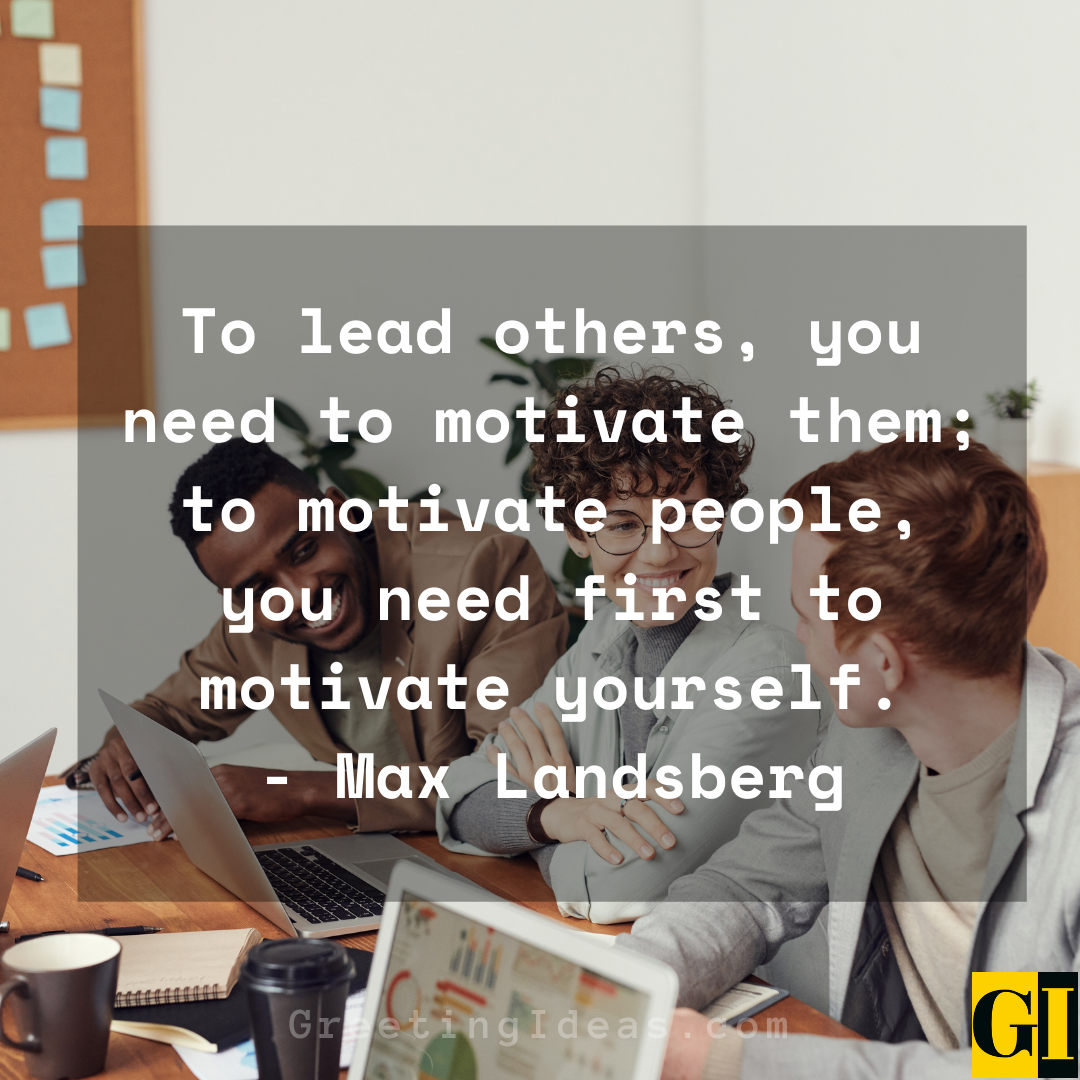 Also Read: 40 Motivational Ability Quotes and Sayings about Leadership
Too many of us are not living our dreams because we are living our fears.
– Les Brown
If you want to lift yourself up, lift up someone else.
– Booker T. Washington
The person who says it cannot be done should not interrupt the person who is doing it.
– Chinese Proverb
You may be disappointed if you fail, but you are doomed if you don't try.
– Beverly Sills
You become what you believe.
– Oprah Winfrey
Build your own dreams, or someone else will hire you to build theirs.
– Farrah Gray
Dream big and dare to fail.
– Norman Vaughan
To better the world is to better yourself.
– Joseph Julius Bonkowski
Work to live, not live to work.
– Joseph Julius Bonkowski
Home is home, work is work, please know the difference.
– Joseph Julius Bonkowski
A working hand holds a hand full of money, and a lazy hand needs a hand out.
– Joseph Julius Bonkowski
Help yourself to knowledge, happiness, envy, fear, fun or nothing, but it is you who must help yourself.
– Joseph Julius Bonkowski
Work imparts dignity and therefore makes one feel good about him or herself.
– Bob Weinstein
Work is a social environment where we learn to interact with others and collaborate as a team to accomplish the tasks at hand.
– Bob Weinstein
Work has the purpose of providing what is needed for food and a place to stay.
– Bob Weinstein
There may be times when we become unemployed which can have a devastating psychological impact.
– Bob Weinstein
Facing the work place with an attitude of wanting to help your employer and co-workers is the kind of employee that employers are looking for.
– Bob Weinstein
If you trust in yourself and believe in your dreams and follow your star, you'll still get beaten by people who spent their time working hard and learning things and weren't so lazy.
– Terry Pratchett
I don't like work–no man does–but I like what is in the work–the chance to find yourself. Your own reality–for yourself not for others–what no other man can ever know. They can only see the mere show, and never can tell what it really means.
– Joseph Conrad
Goodness and hard work are rewarded with respect.
– Luther Campbell
I always arrive late at the office, but I make up for it by leaving early.
– Charles Lamb
Attempt the impossible in order to improve your work.
– Bette Davis
If work was so good, the rich would have kept more of it for themselves.
– David Brent
Put your heart, mind, intellect and soul even to your smallest acts. This is the secret of success.
– Swami Sivananda
Do the things you like to be happier, stronger & more successful. Only so is hard work replaced by dedication.
– Rossana Condoleo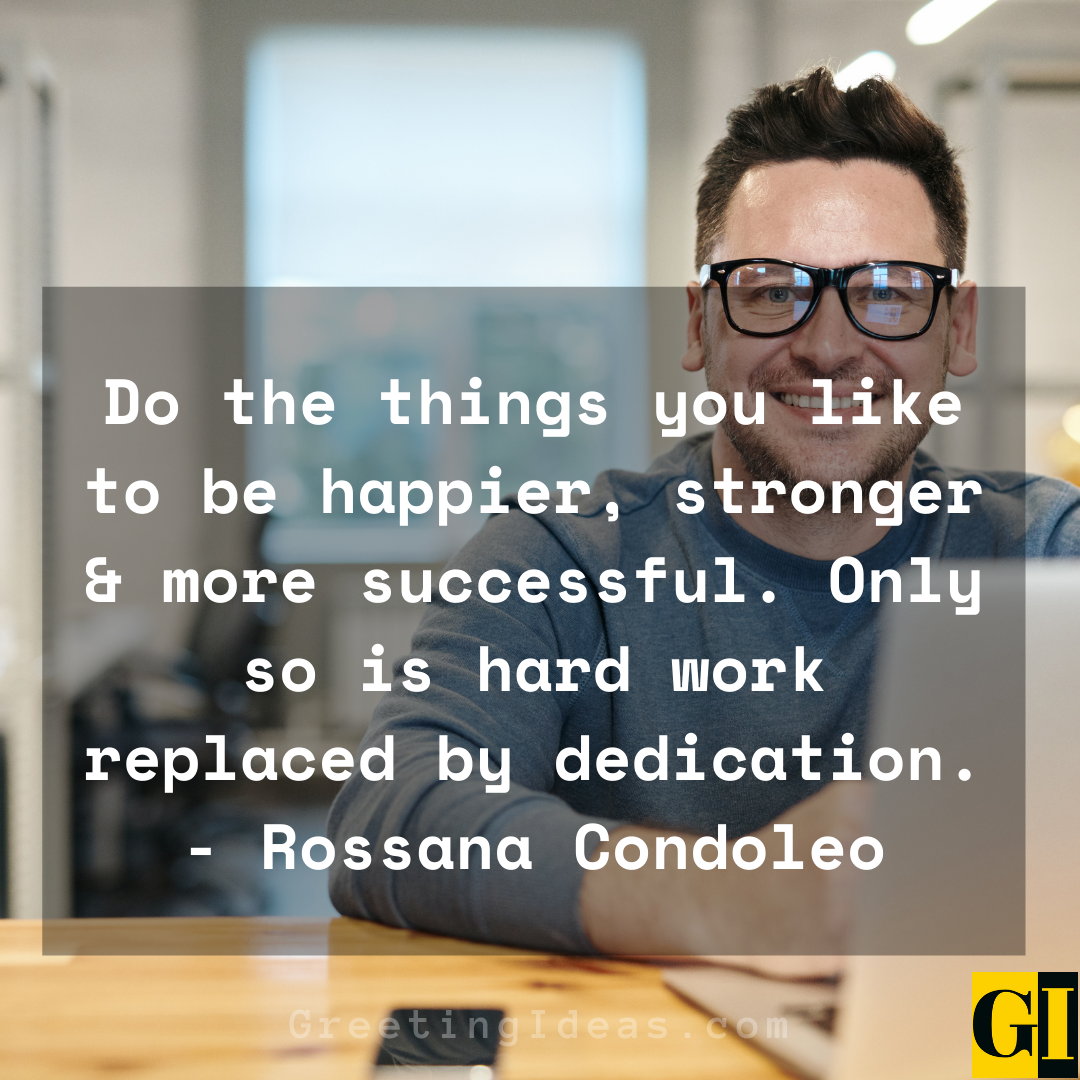 Also Read: 90 Motivating Seize the Opportunity Quotes and Sayings
We hope you enjoy reading our office quotes collection.
Share it with your loved ones and in social circles.
Which office quotes and sayings you loved reading the most? Do you love your office?
Let us know in the comments!