FTC disclaimer. This post contains affiliate links, and I will be compensated if you purchase through one of my links.
Read our best drummer quotes and sayings from renewed authors, musicians, and personalities around the globe.
It is an excellent choice to date a drummer. No, I am not kidding.
Researchers have linked drummers exhibiting higher intelligence levels, and drumming helps their brain release happy and feel-good hormones, namely endorphins and enkephalins.
Playing drums, in general, is a great stress buster activity as it helps make your brain sharper to rhythms and overall better coordination of body, mind, and music.
You can find some appreciation drummer quotes for your Instagram captions as well.
Keep reading our short and inspiring drummer quotes collection if you are inclined to play drums or love the energy of a drummer.
Best Drummer Quotes and Sayings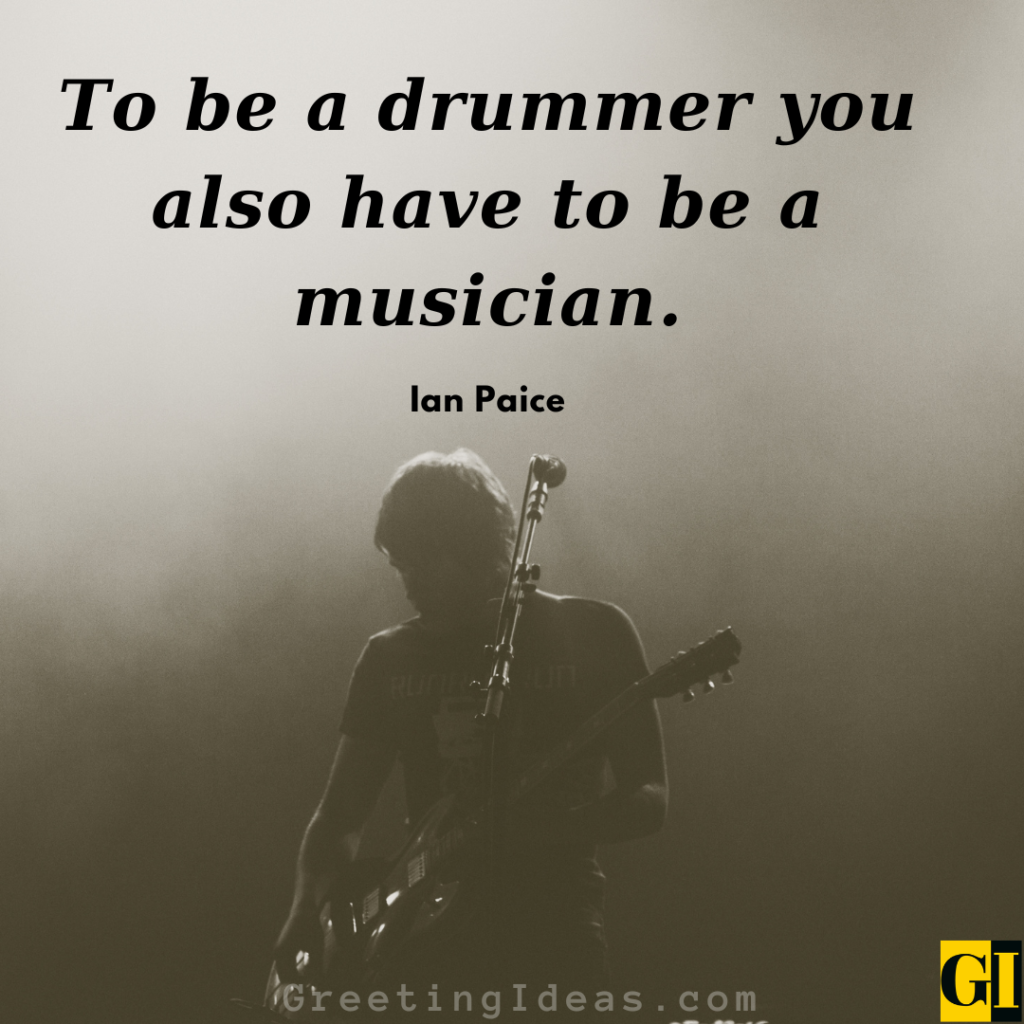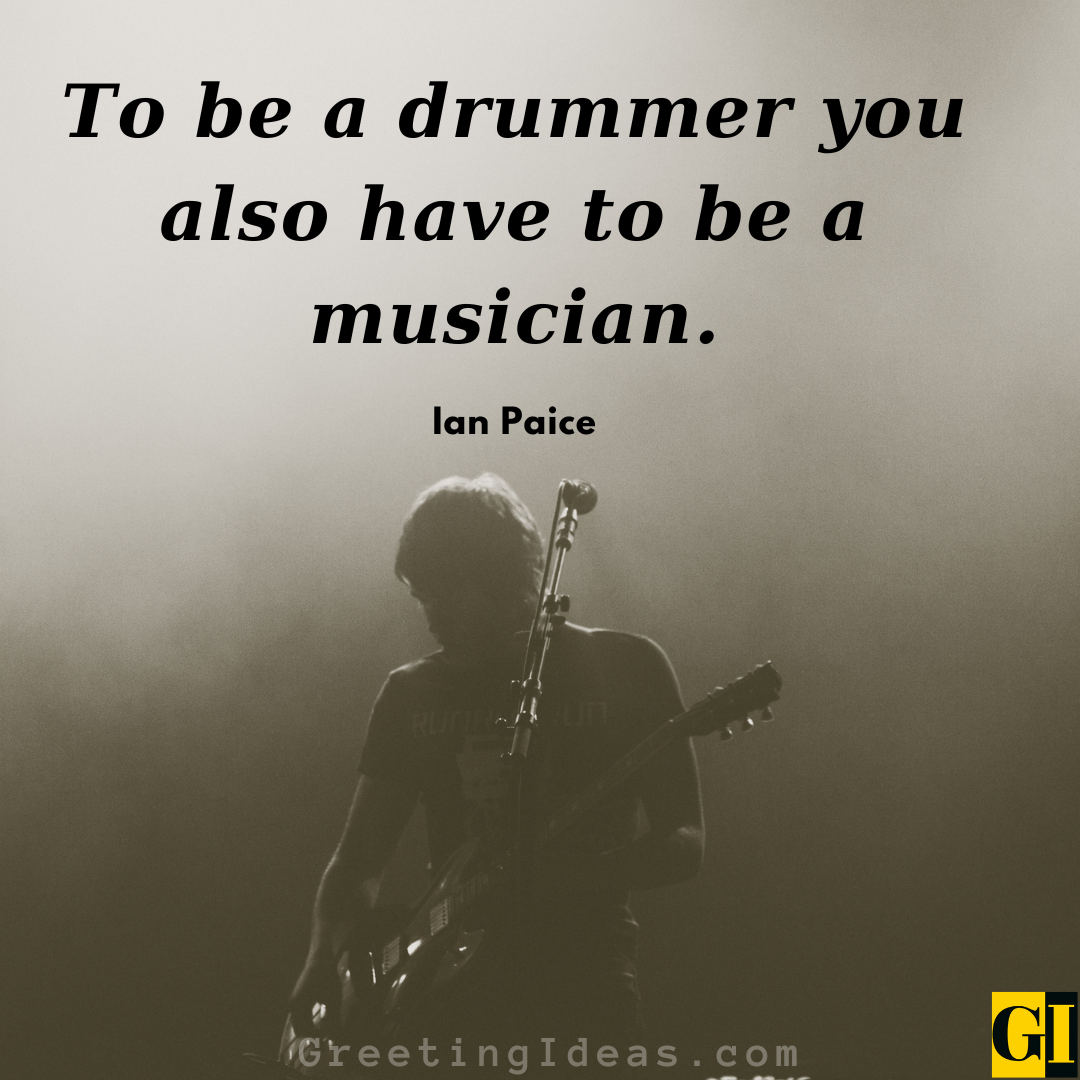 Also Read: 40 Inspirational Abundance Quotes on Love, Life, Prosperity
Do you know why they call a drummer's seat a throne? Because drummers are kings and queens.
– Ed Thigpen
There is no roles. No one is keeping any roles. The drummer is also answering everybody and everything. So it is a constant conversation and communication between musicians on an extremely high level with extremely valuable material, motifs, and melodies.
– Miroslav Vitous
If a man does not keep pace with his companions, perhaps it is because he hears a different drummer. Let him step to the music which he hears, owever measured or far away.
– Henry David Thoreau
Historically, musicians know what it is like to be outside the norm – walking the high wire without a safety net. Our experience is not so different from those who march to the beat of different drummers.
– Billy Joel
Drummers haven't managed to develop their individuality quite as well as guitarists have. We can be so focused on the nuts and bolts that we overlook the importance of individuality, the broader picture, if you will.
– Bill Bruford
But primarily, the drummer's supposed to sit back there and swing the band.
– Buddy Rich
That's what the drummer is supposed to do. Keep the time. If you can do something else besides that, fine. But the time is essential and non-negotiable.
– Elvin Jones
To be a drummer you also have to be a musician.
– Ian Paice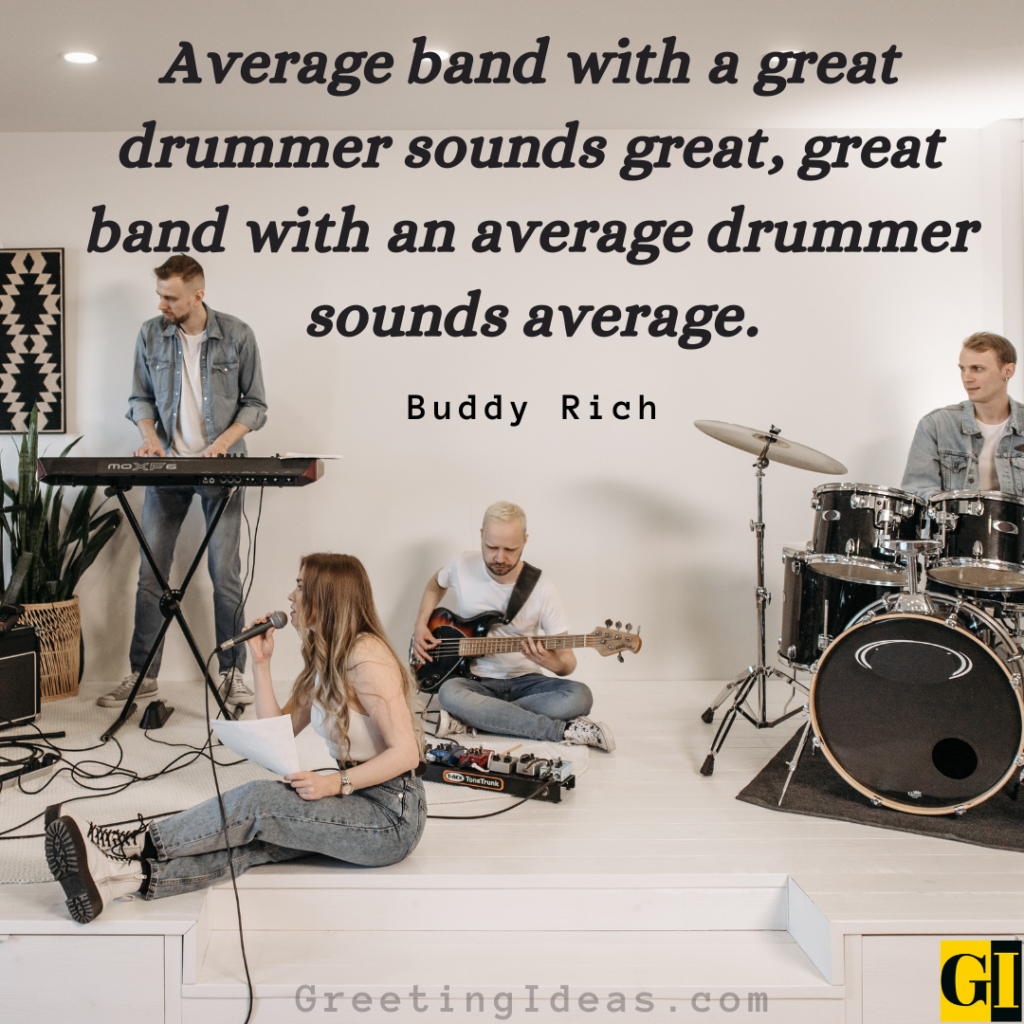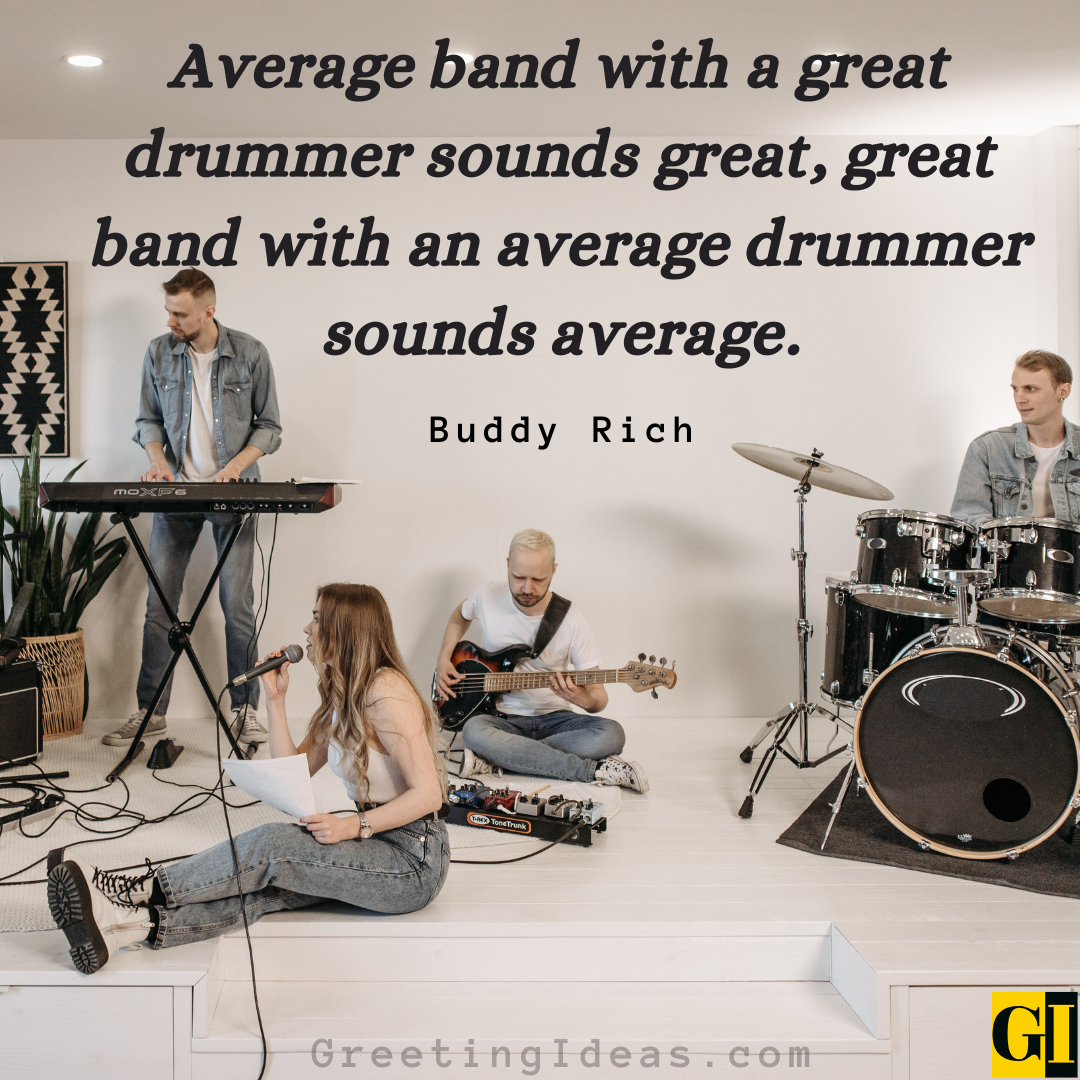 Also Read: 50 Inspiring Everyday is A New Day Quotes and Sayings
Drummers shouldn't just think of themselves as drummers. If you're going to be a musician, you should expand your horizons, compose things, and work with other instruments.
– Stewart Copeland
Average band with a great drummer sounds great, great band with an average drummer sounds average.
– Buddy Rich
Every man must walk to the beat of his own drummer.
– Henry David Thoreau
Music is the beat of a drum that keeps time with our emotions.
– Shannon L. Alder
The drum is the heart of music. The saxophone can play and then rest, as can all of them except the drums; the drummer keeps going – he can't afford to stop.
– Jo Jones
Drummers – sometimes they play and they listen. And that little listen takes a speck away from the right tempo.
– Miles Davis
There is no music unless the drum and the drummer are one.
– E. E. Cummings
Music shouldn't be just a tune, it should be a touch.
– Amit Kalantri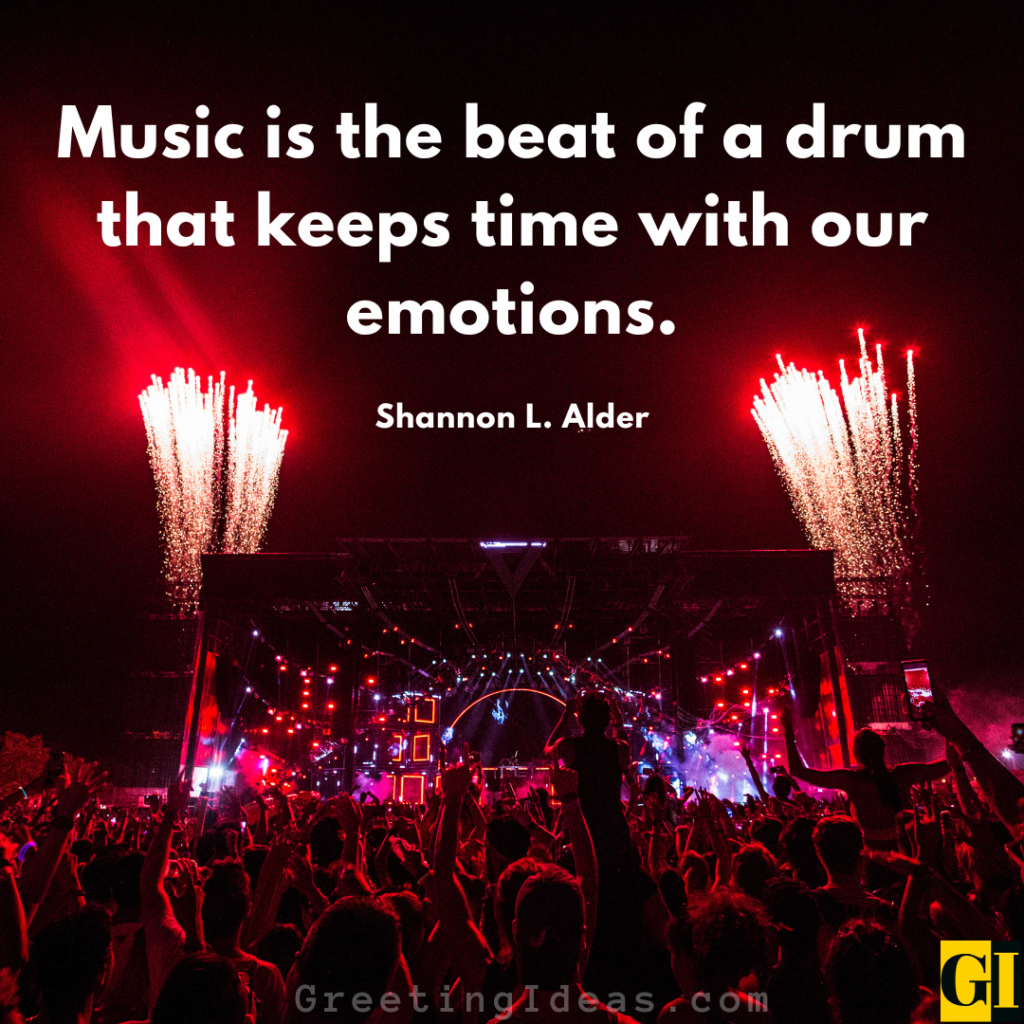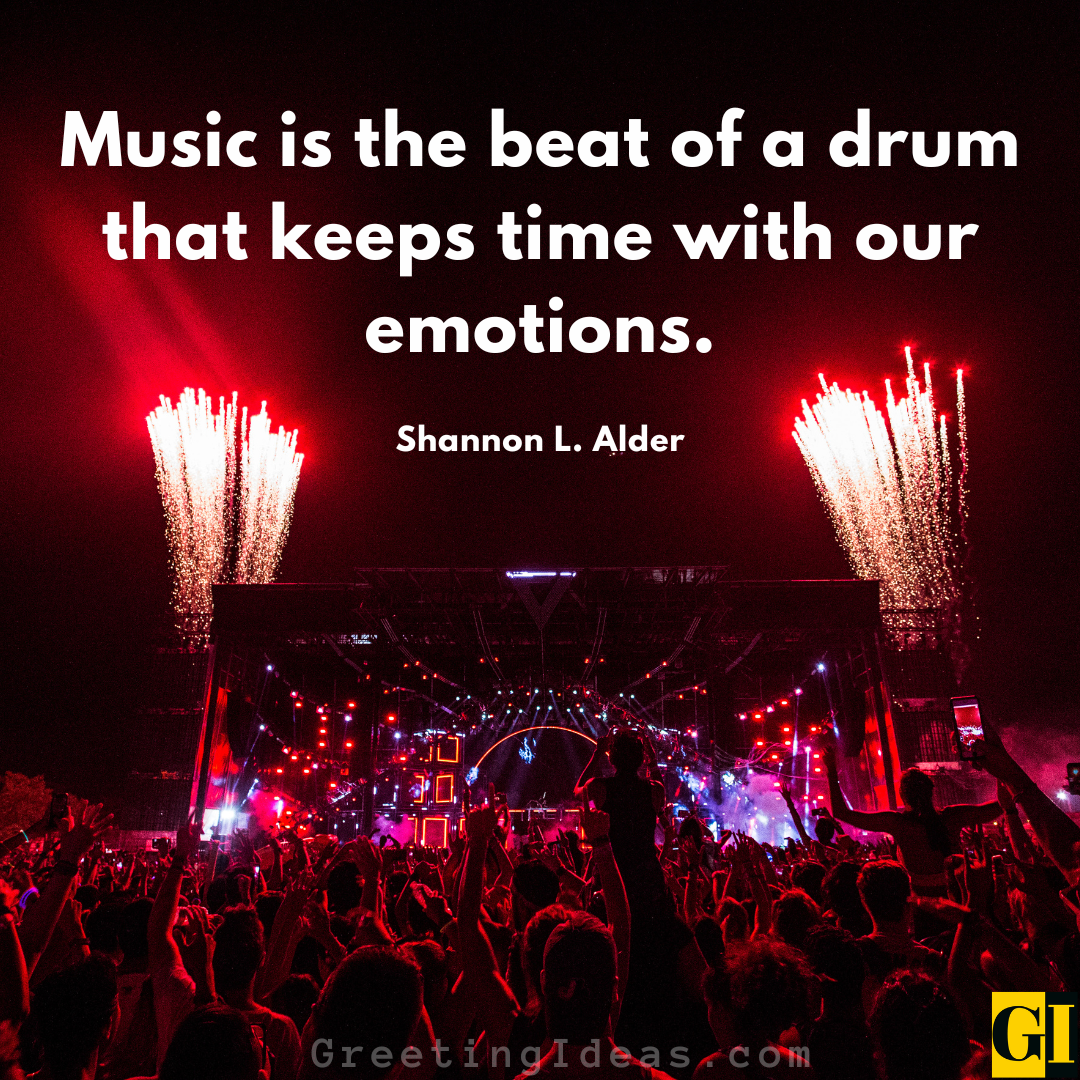 Also Read: 55 Inspirational and Famous Disco Quotes and Sayings
As a drummer, you're always fighting for a level that you never quite attain.
– Damien Chazelle
The drummer's always going to be there. They're the floor of the whole deal and everyone can stand up on you.
– Ringo Starr
If you drum open handed, you automatically look like a better/cooler drummer than every other drummer.
– Christopher Mintz
March to the beat of your own drummer.
– Henry David Thoreau
Before you can follow your own drummer, you have to hear the drummer.
– Srikumar Rao
It takes a pretty good drummer to be better than no drummer at all.
– Chet Baker
Drummers are conductors, we set the pace for the music so if you're not relaxed and feeling right, the whole thing goes out the window.
– Steven Adler
A drummer is usually like the backbone.
– Brody Dalle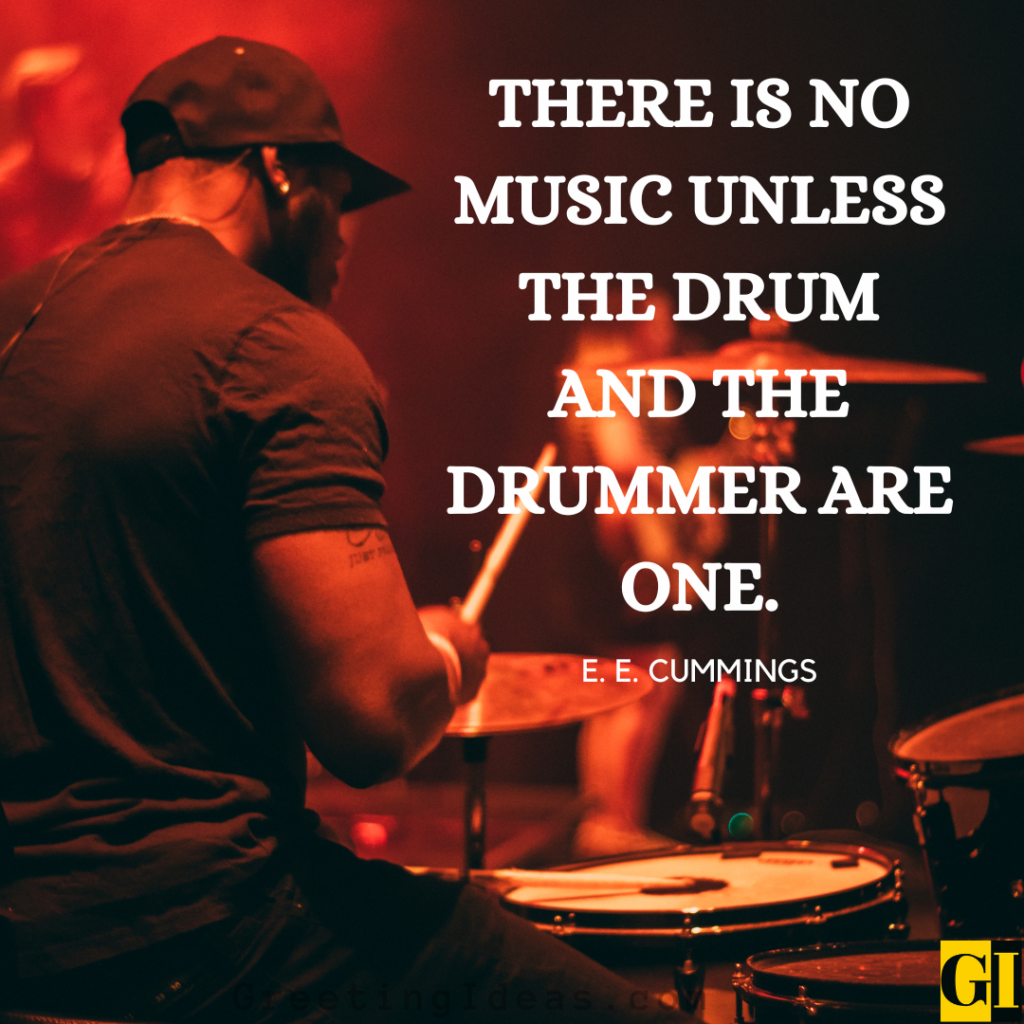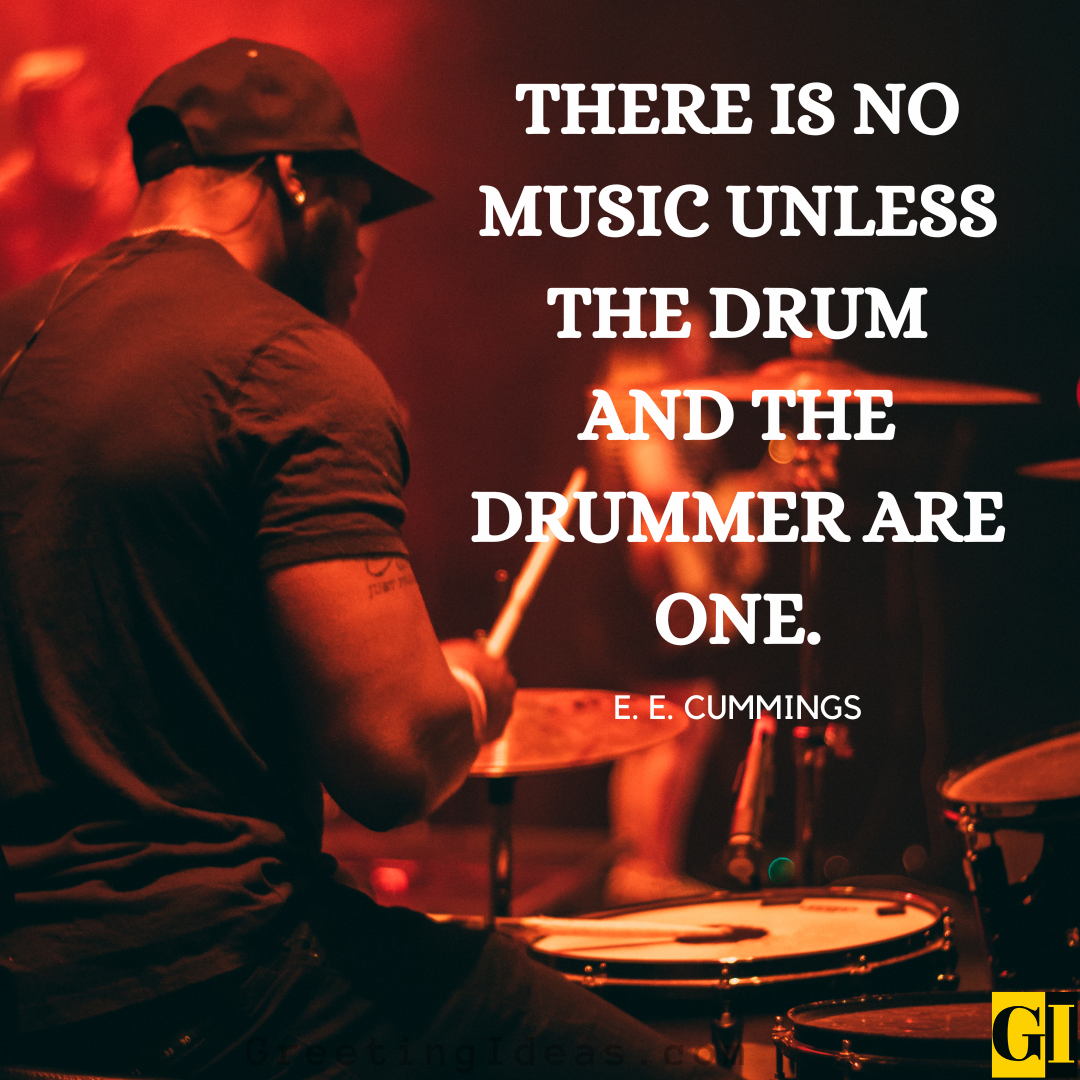 Also Read: 25 Inspirational and Positive Daily Quotes and Sayings
We hope you enjoy reading our famous drummer quotes collection.
Share it with your loved ones and in social circles.
Sharing is Caring!