Read our wise and beautiful view quotes and sayings from renowned authors, thinkers, and philosophers across centuries.
Also, find some heartwarming nature view quotes if you are an avid traveler.
Debbie Ford strikingly quotes, 'our perspectives on situations act like a lens through which we view the world.'
All our opinions, concepts, and mental judgments about the world arise from every individual's point of view.
As we are, so is our world. In that sense, our minds project the world in the exact way we believe it to be.
If we could sharply observe our minds, we would understand that whatever color we give to our eyes, the world gets projected in the same color.
Hence, everybody's world is personal and the subsequent happiness and sadness.
That helps us realize that cursing the world or blindly hoping will not end our mental suffering without first introspecting our minds.
Without throwing light on the looker (our minds), superficially desiring to change the looked object (the world) won't solve our mental distress.
The seeing happens secondary; what comes primarily is the seer (the mind that sees) who needs to be understood first.
An ignorant mind will look at the world with an ignorant eye. A wise mind will look at the way with healthy eyes. And accordingly, one deals with the world too.
Next time a disturbance or discomfort arises in mind for whatever reason, resist the urge to blame the other in the world, pause, turn inwards, and have an honest conversation with the mind.
Best View Quotes and Sayings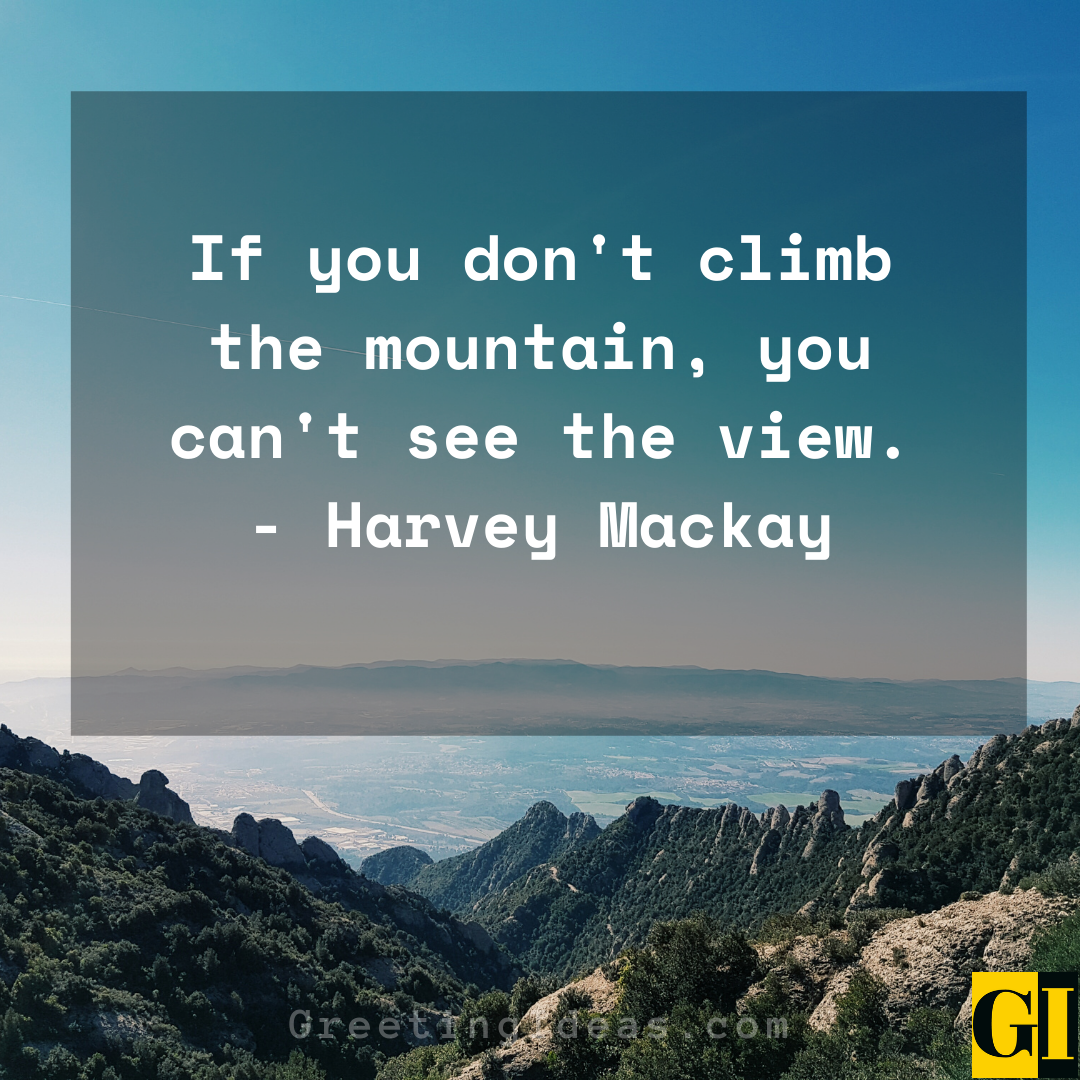 Also Read: 30 Popular and Beautiful Valley Quotes and Sayings
When everything feels like an uphill struggle, just think of the view from the top.
– Anonymous
Don't try to fine tune someone else's view.
– George H W Bush
Looking back on things, the view always improves.
– Walt Kelly
Our perspectives on situations act like a lens through which we view the world.
– Debbie Ford
A world view is probably an expression of self.
– Michael Leunig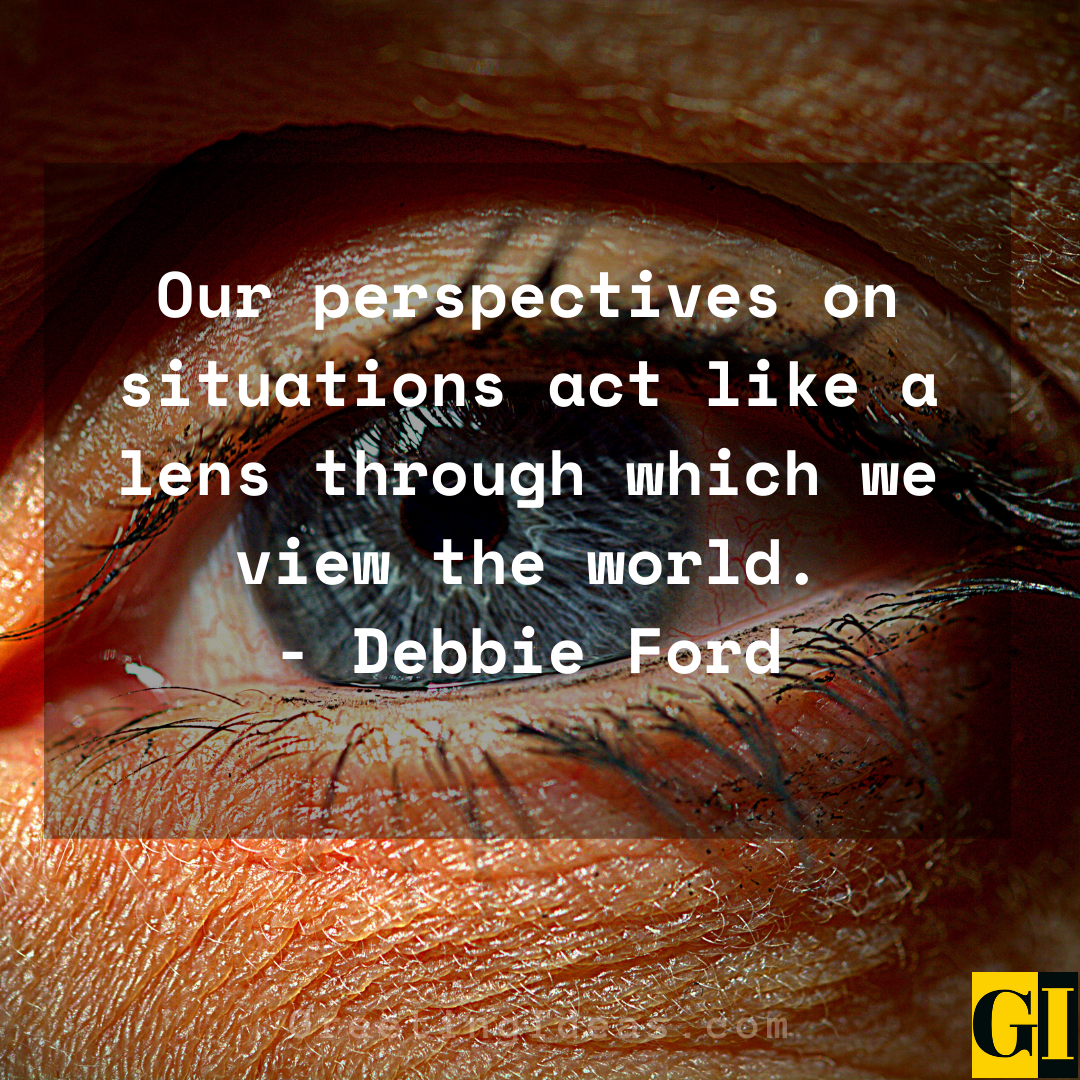 Also Read: 25 Attitude and Egoistic Overconfidence Quotes and Sayings
Our virtues and view spring from one root.
– Johann Wolfgang von Goethe
The hours we pass with happy prospects in view are more pleasing than those crowded with fruition.
– Oliver Goldsmith
Distance lends enchantment to the view.
– Mark Twain
Any view of things that is not strange, is false.
– Neil Gaiman
Never limit your view of life by any past experience.
– Ernest Holmes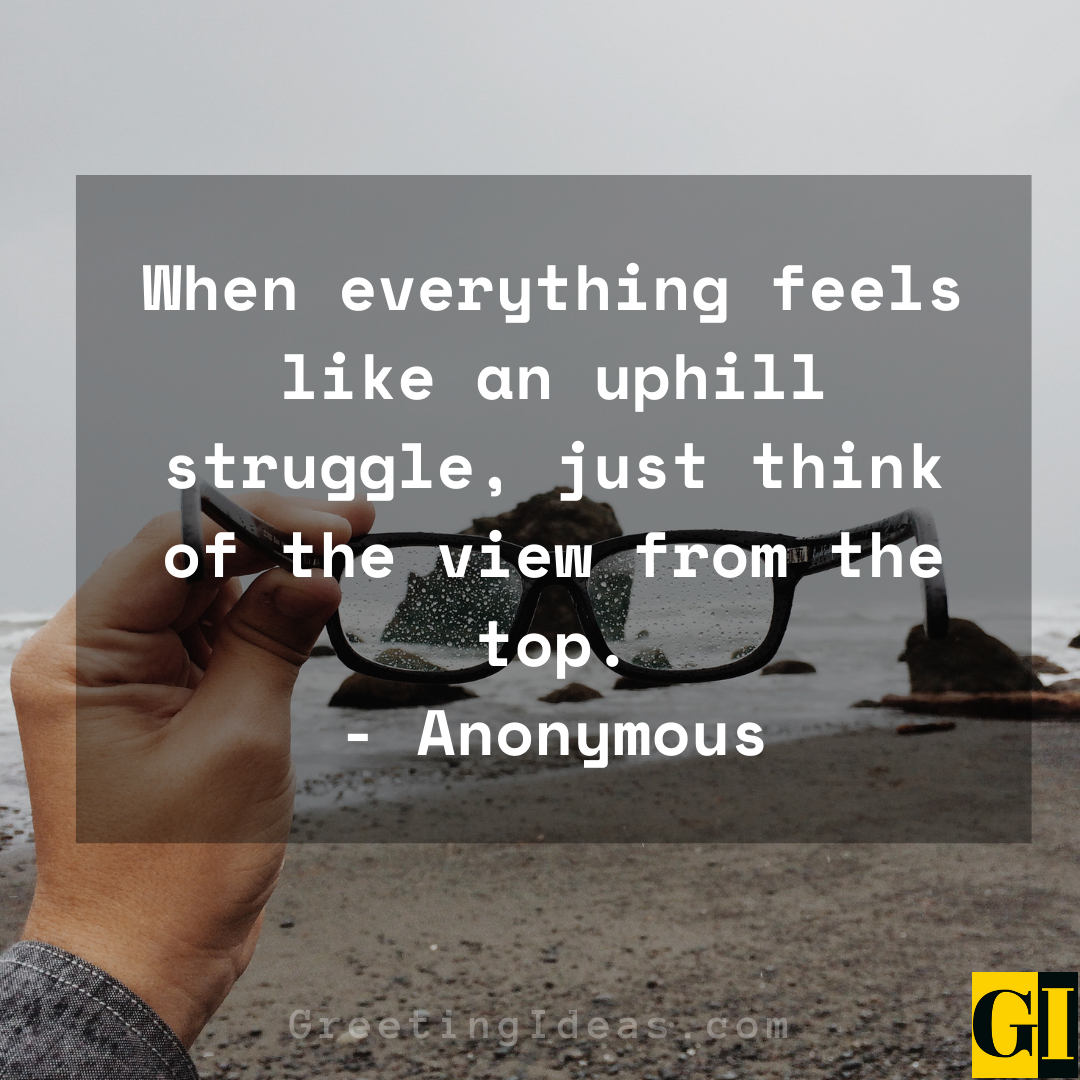 Also Read: 45 Life Ups and Downs Quotes Saying in Love and Relationship
Don't look back unless it's a good view.
– Tupac Shakur
If you don't climb the mountain, you can't see the view.
– Harvey Mackay
We have to reshape our own perception of how we view ourselves.
– Beyonce Knowles
The universal view melts things into a blur.
– Emile M Cioran
Our view of the world is truly shaped by what we decide to hear.
– William James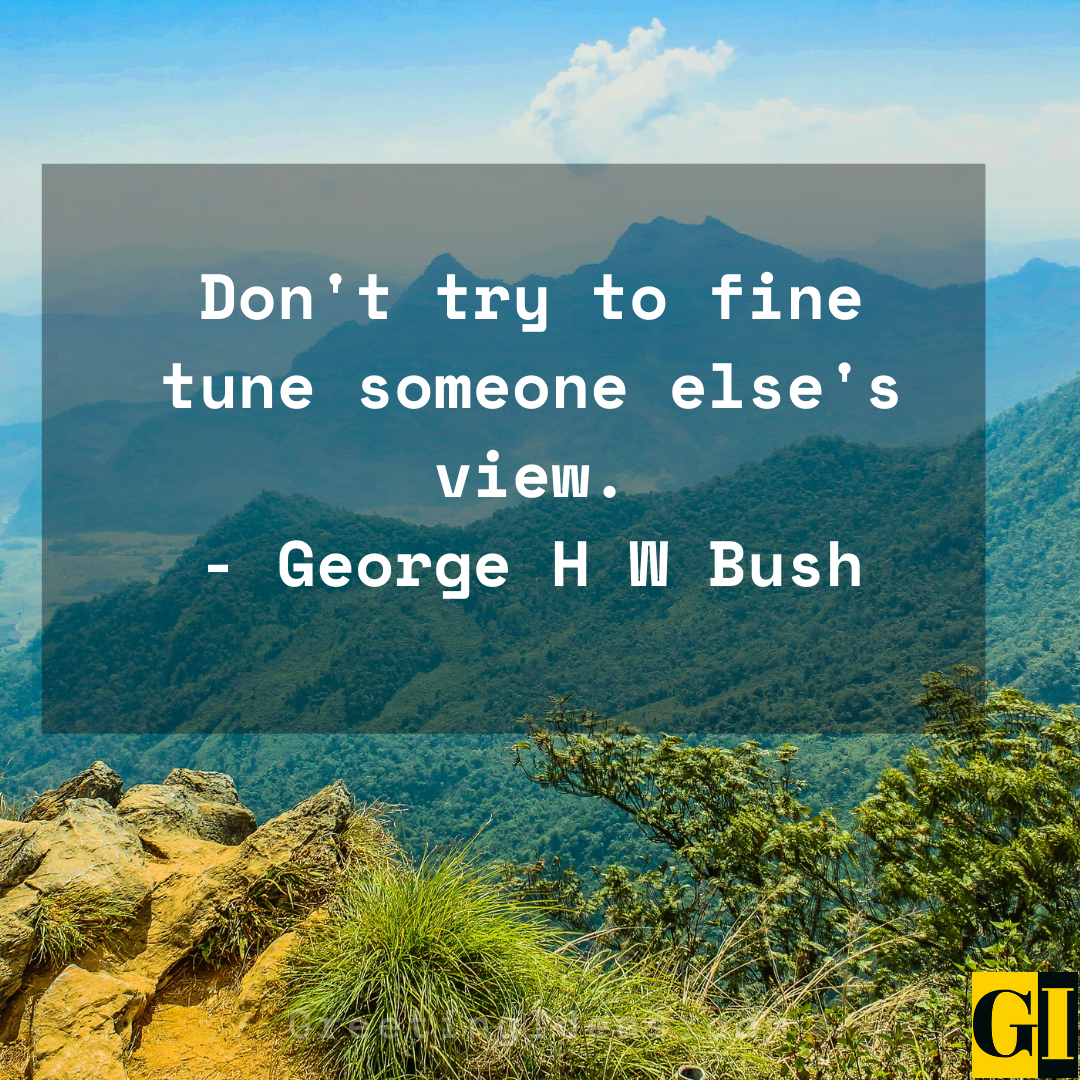 Also Read: 85 Best Originality Quotes, Sayings, and Phrases
Men are not afraid of things, but of how they view them.
– Epictetus
You get a wonderful view from the point of no return.
– Terry Pratchett
Don't borrow someone else's spectacles to view yourself with.
– Simon Travaglia
The conventional view serves to protect us from the painful job of thinking.
– John Kenneth Galbraith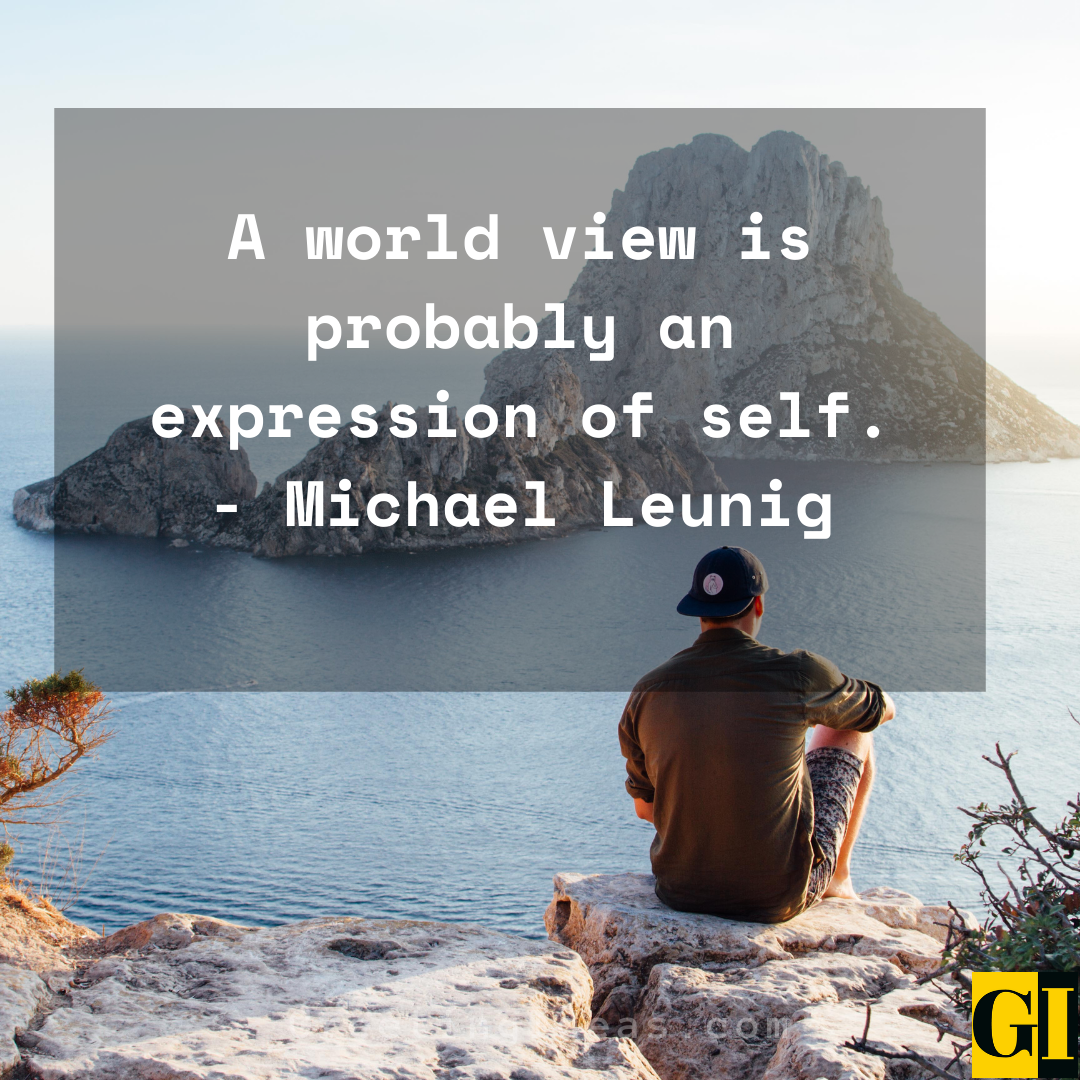 Also Read: 50 Insightful Understanding Quotes in Love and Relationship
We hope you enjoy reading our famous point of view quotes collection.
Share it with your loved ones and in social circles too.
Which enjoy the view quotes and sayings do you love reading the most?
Let us know in the comments!