FTC disclaimer. This post contains affiliate links, and I will be compensated if you purchase through one of my links.
South Carolina has some eye-catching beaches, golf courses, and historic districts in the Southeastern part of the U.S.
Keep reading our popular South Carolina Quotes and sayings.
Best South Carolina Quotes and Sayings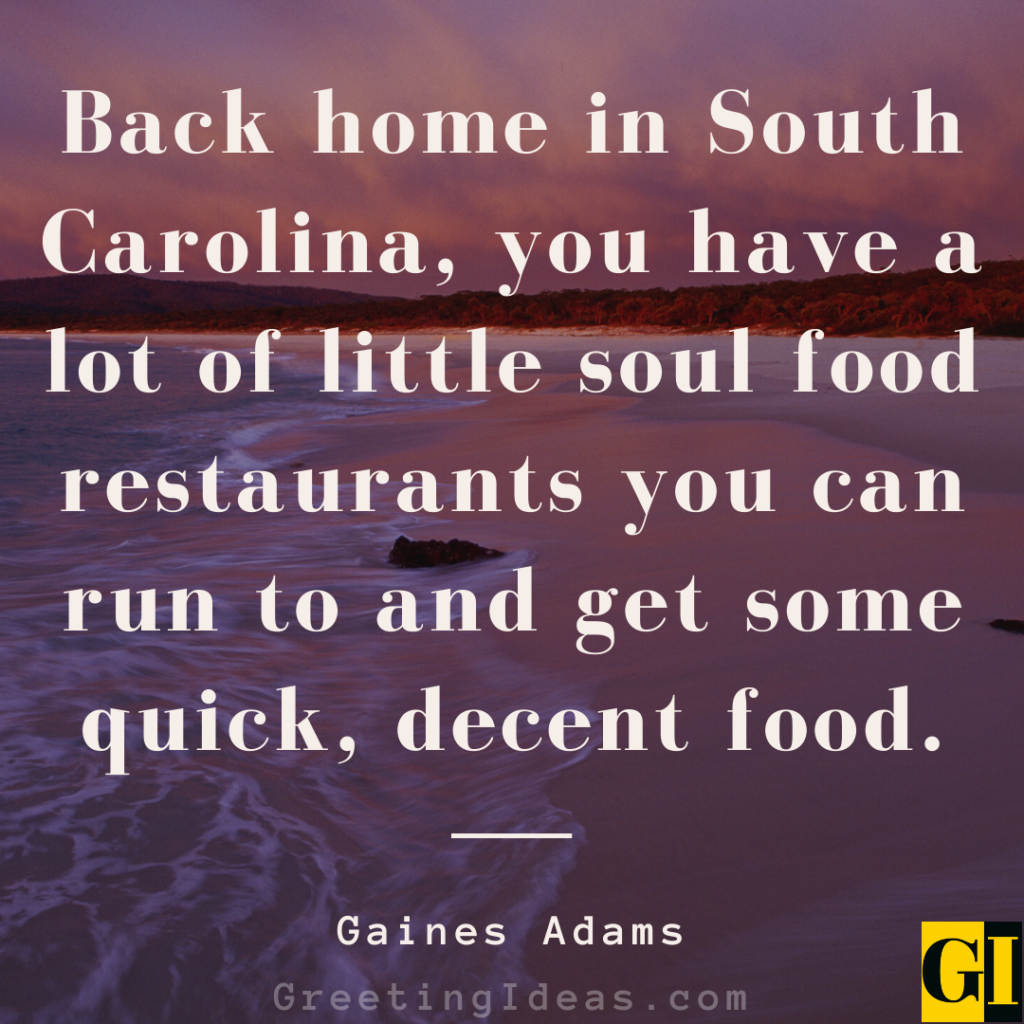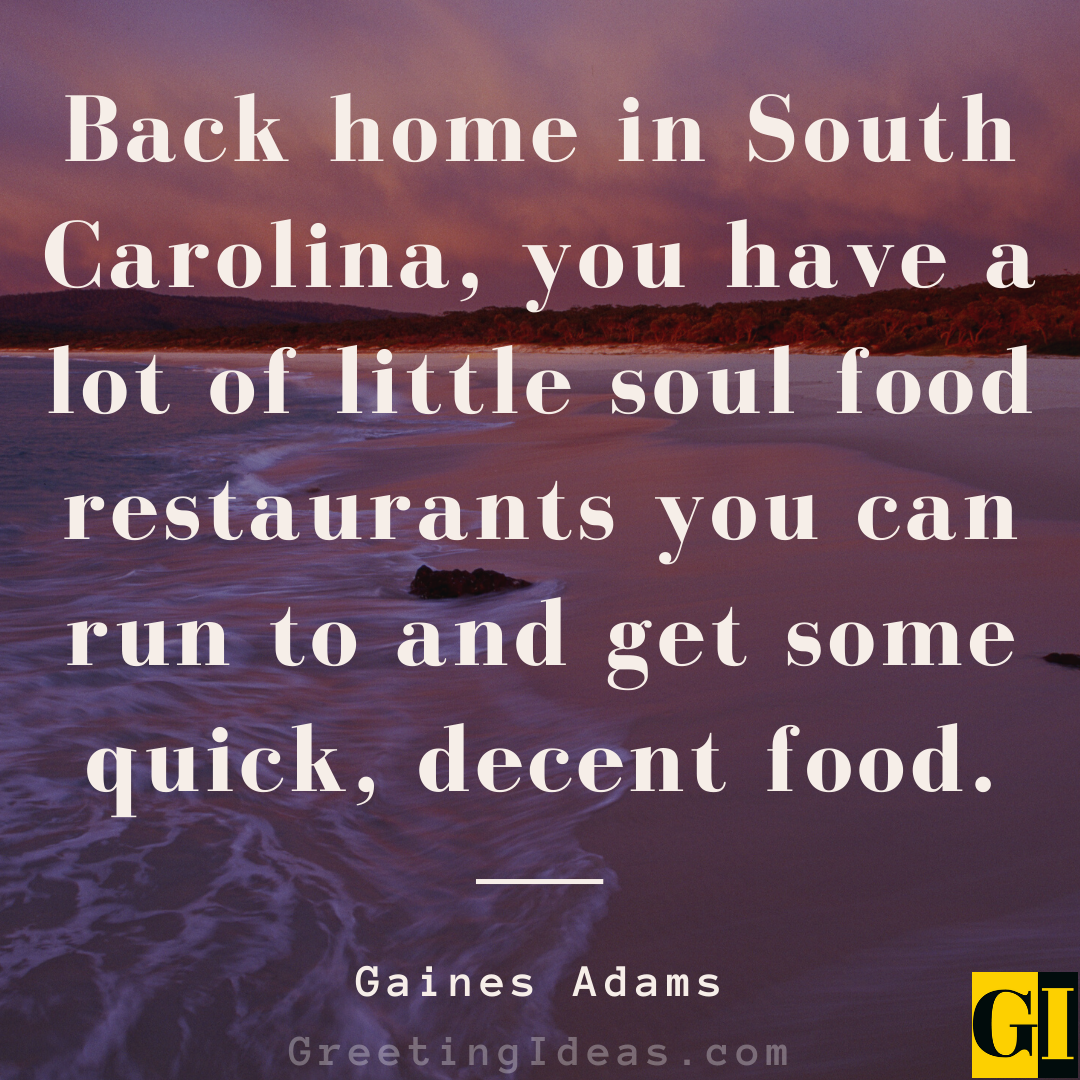 I have campaigned all over the state of South Carolina. It is the friendliest state in the country. And truly here people judge you by the content of your character not the color of your skin.
– Tim Scott
Returning to South Carolina meant getting a normal job in a normal town with normal people and marrying a normal person. I wanted the glamour and opportunity of the world.
– Donna Rice Hughes
Back home in South Carolina, you have a lot of little soul food restaurants you can run to and get some quick, decent food.
– Gaines Adams
Protests are fine. But in South Carolina we believe in the rule of law, and the people of this state should never doubt that as governor, I will enforce it.
– Nikki Haley
We simply have to become more competitive as a state if we're going to be successful in creating jobs, bringing capital investment and raising income levels here in South Carolina.
– Mark Sanford
South Carolina is in the spring a paradise, in the summer a hell, and in the autumn a hospital.
– Eliza Lucas Pinckney
Even today, the state of South Carolina bows its head, bends it knee and begins the search for reconciliation.
– Jim Hodges
Famous South Carolina Quotes and Sayings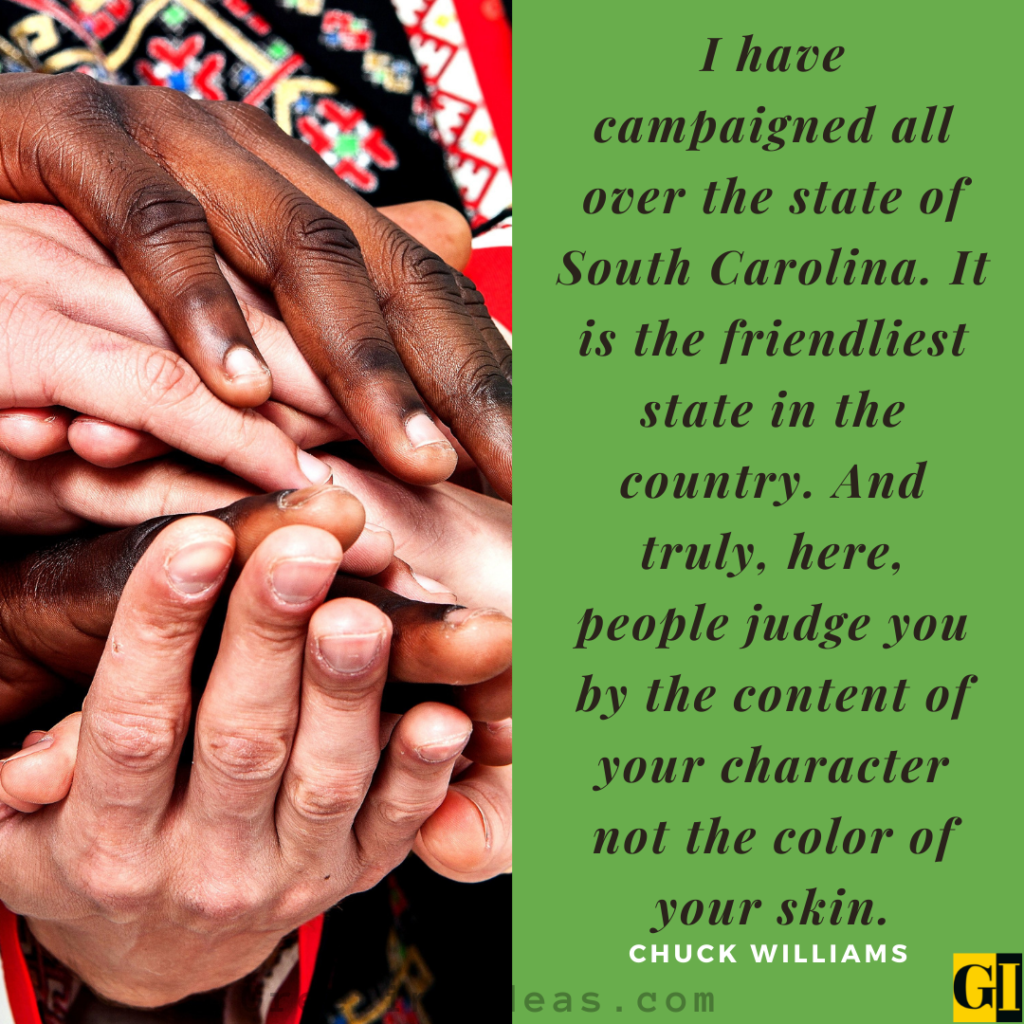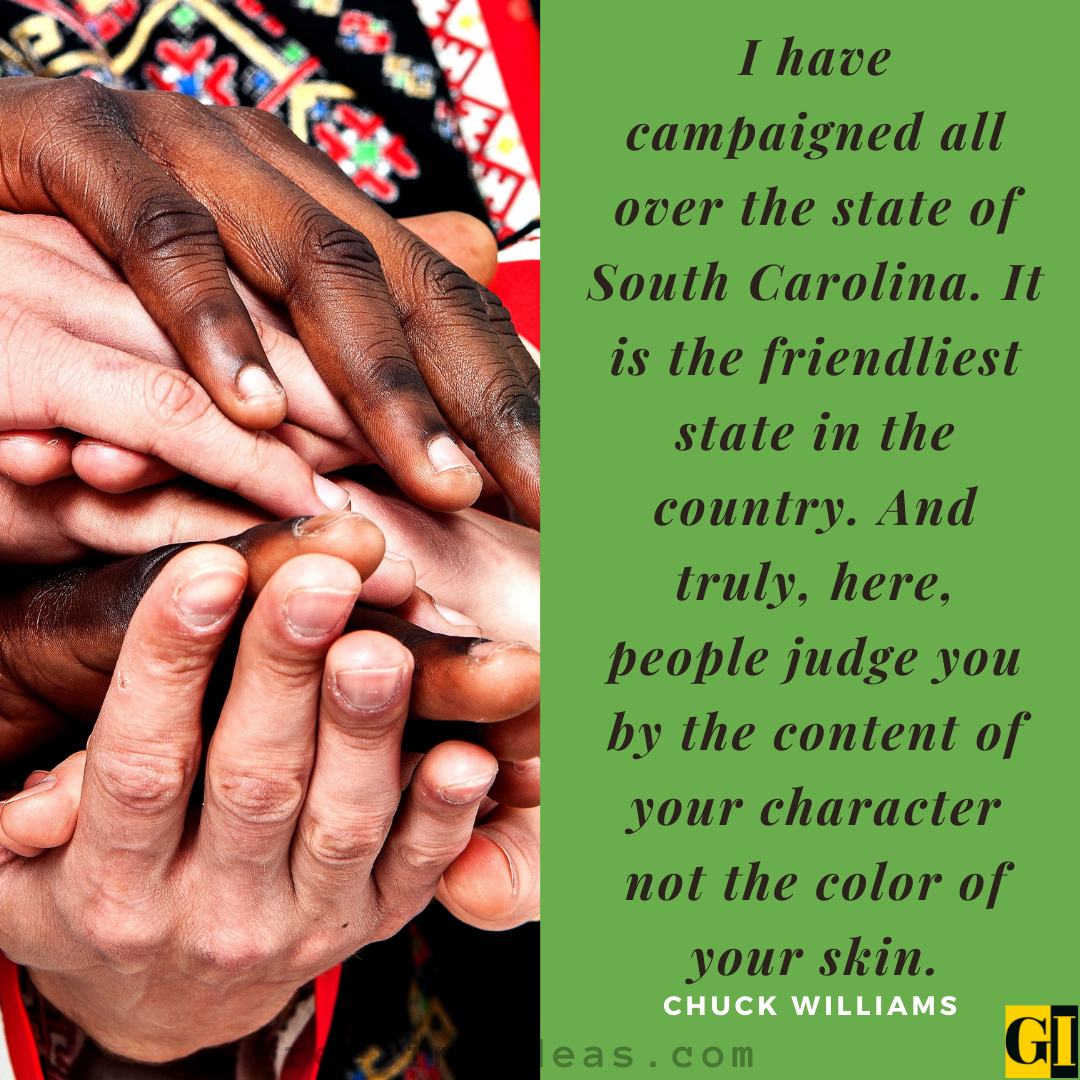 South Carolina is too small for a republic and too large for an insane asylum.
– James L. Petigru
The people of South Carolina support conservatives who are trying to push real change, and the people of South Carolina expect their presidential candidates to back them up when they show courage.
– Nikki Haley
It is a matter of common knowledge that the government of South Carolina is under domination of a small ring of cunning, conniving men.
– Strom Thurmond
In South Carolina, the Confederate flag flies high on countless flagpoles. Those who defend this practice by saying it is part of Southern culture are lying to themselves.
– Jack Schlossberg
I'm from South Carolina, so I know what it's like to be accused of being a conservative from the South. And I know that to some people that means more than you're a conservative from the South.
– Lindsey Graham
I never know what South Carolina thinks of a measure. I never consult her. I act to the best of my judgment, and according to my conscience. If she approves, well and good. If she does not, or wishes any one to take my place, I am ready to vacate. We are even.
– John C. Calhoun
South Carolina is a 'right to work' state – a misnomer of a phrase, as the laws limits union representation of workers. It does does not guarantee workers a job or fair wages and conditions.
– Sharan Burrow
Funny South Carolina Quotes and Sayings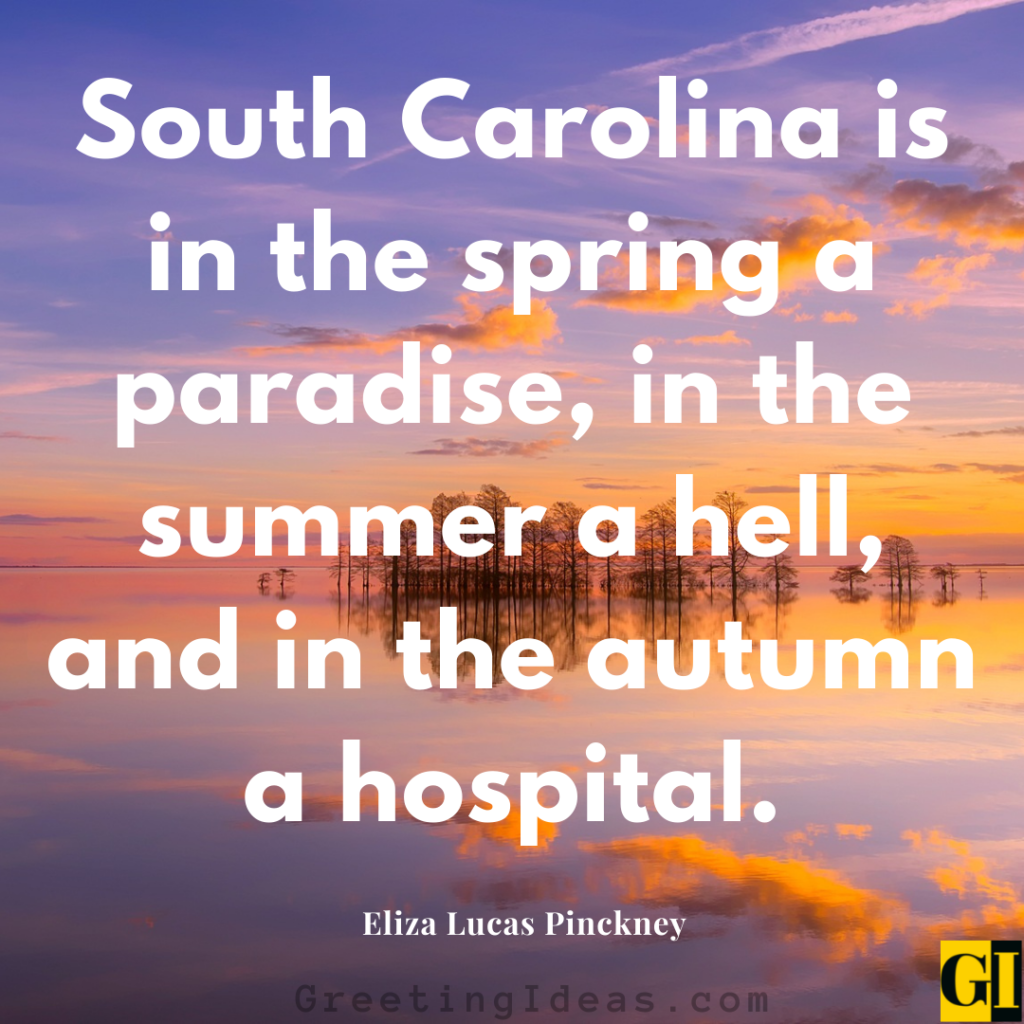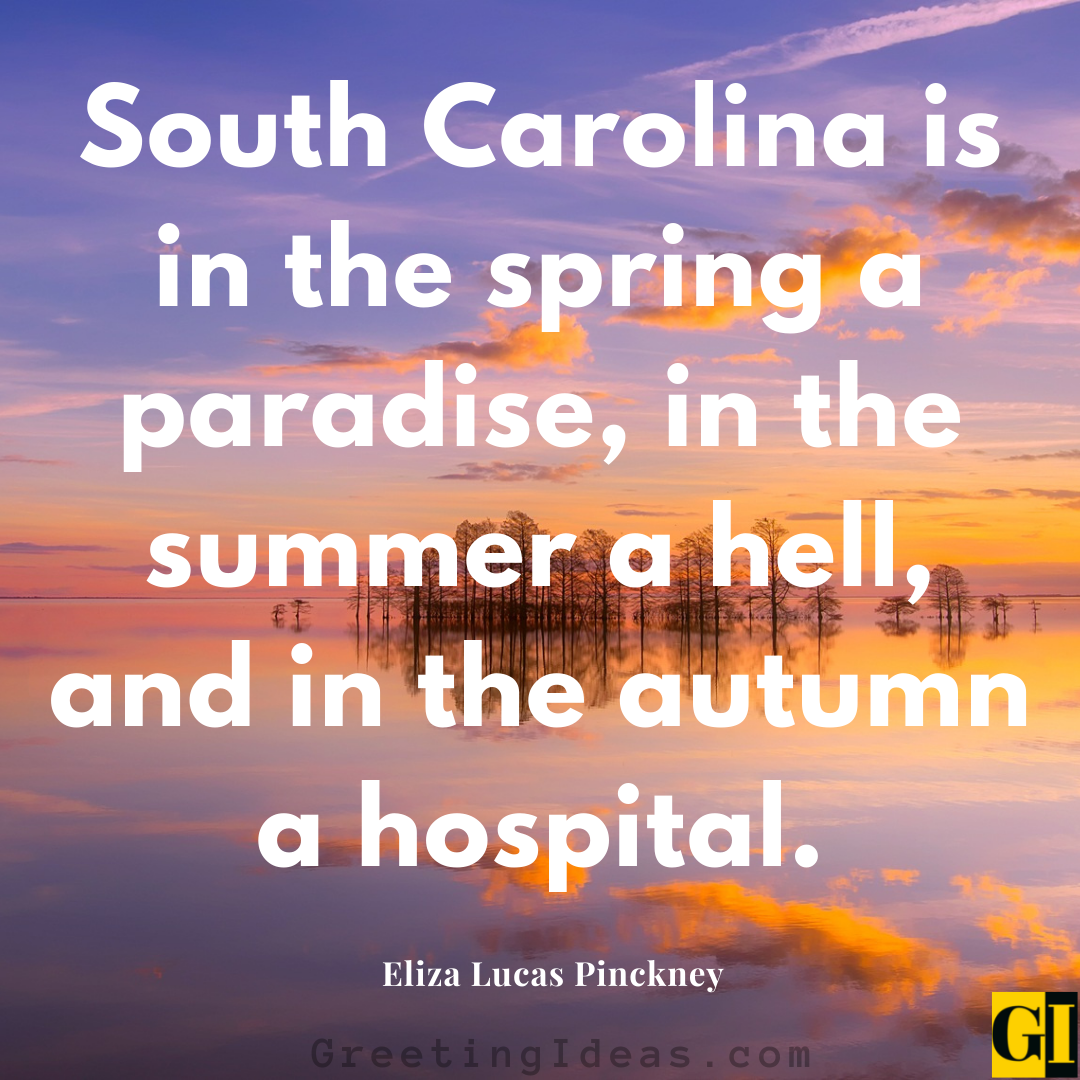 We hope you like reading our famous South Carolina quotes collection.
Share it with your loved ones and in social circles too.
Which South Carolina quotes and sayings are relatable?
Let us know in the comments!