FTC disclaimer. This post contains affiliate links, and I will be compensated if you purchase through one of my links.
Read these anti-drunk driving quotes and sayings from experts to create awareness of the life-damaging impacts of drinking and driving.
Do you know that one person is killed every 50 minutes in the U.S alone due to drunken drivers?
It is always thoughtful to find a sober driver in your friend circle who can drive you safely home whenever you consume alcohol.
These quotes regarding the drunk driving point to the aftermath and why people drink and drive in the first place.
We hope these excellent quotes on drunk driving help save precious lives and inspire everyone to change for the better.
Best Drunk Driving Quotes and Sayings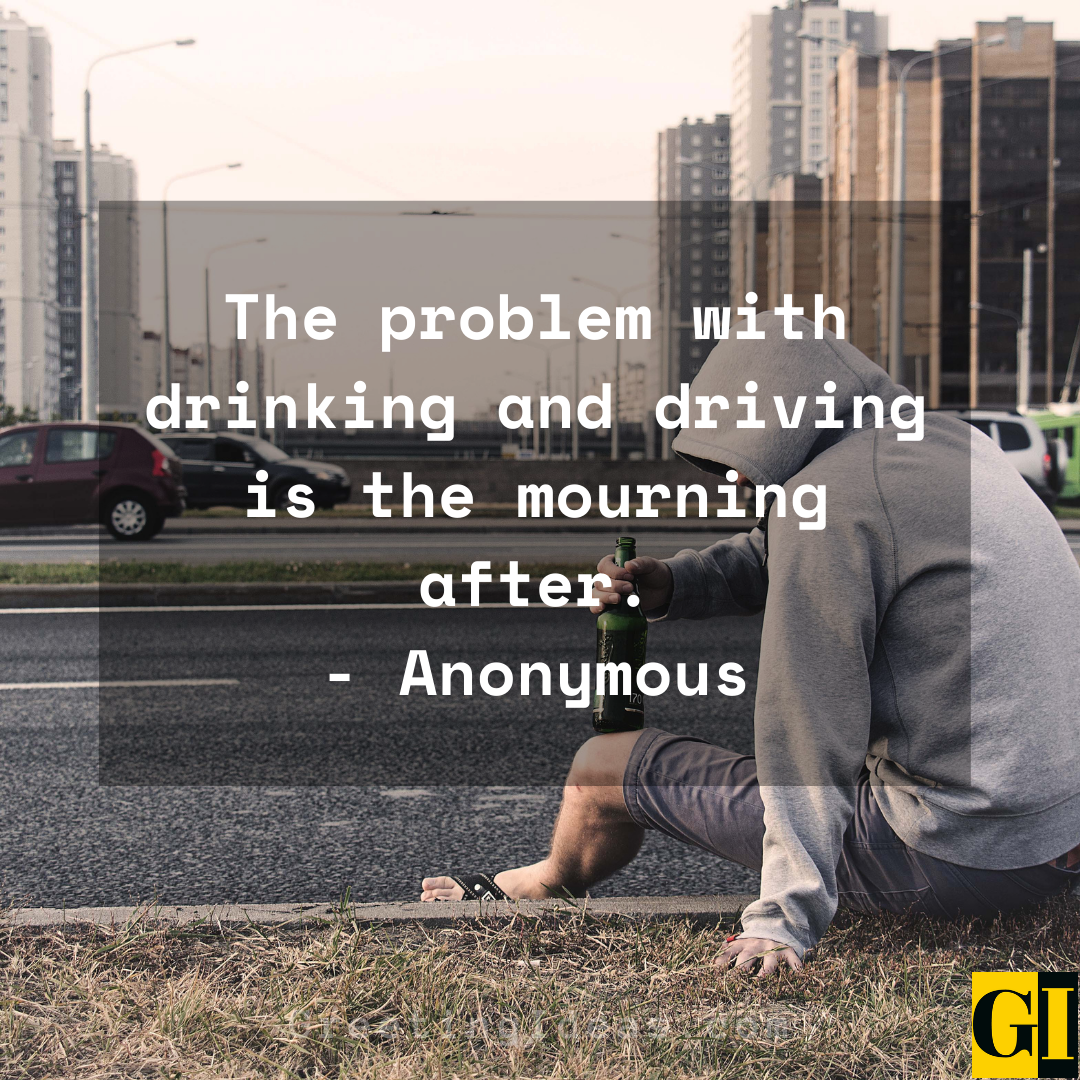 Also Read: 30 Quotes about Alcoholism on Addiction, Abuse, and Recovery
Their alcohol consumption levels haven't dropped much, but their drunk driving has.
– James Lange
Drunk driving contains a far greater risk of violent death than the use or sale of illegal drugs, the societal response to drunk drivers has generally emphasized keeping the person functional and in society, while attempting to respond to the dangerous behavior through treatment and counseling.
– Michelle Alexander
When people are really drunk they have a propensity to harm themselves and others they fall off buildings, they drive into other cars.
– Emily Yoffe
Drinking and driving: there are stupider things, but it's a very short list.
– Anonymous
People that insist upon drinking and driving, are putting the quart before the hearse.
– Gilbert K. Chesterton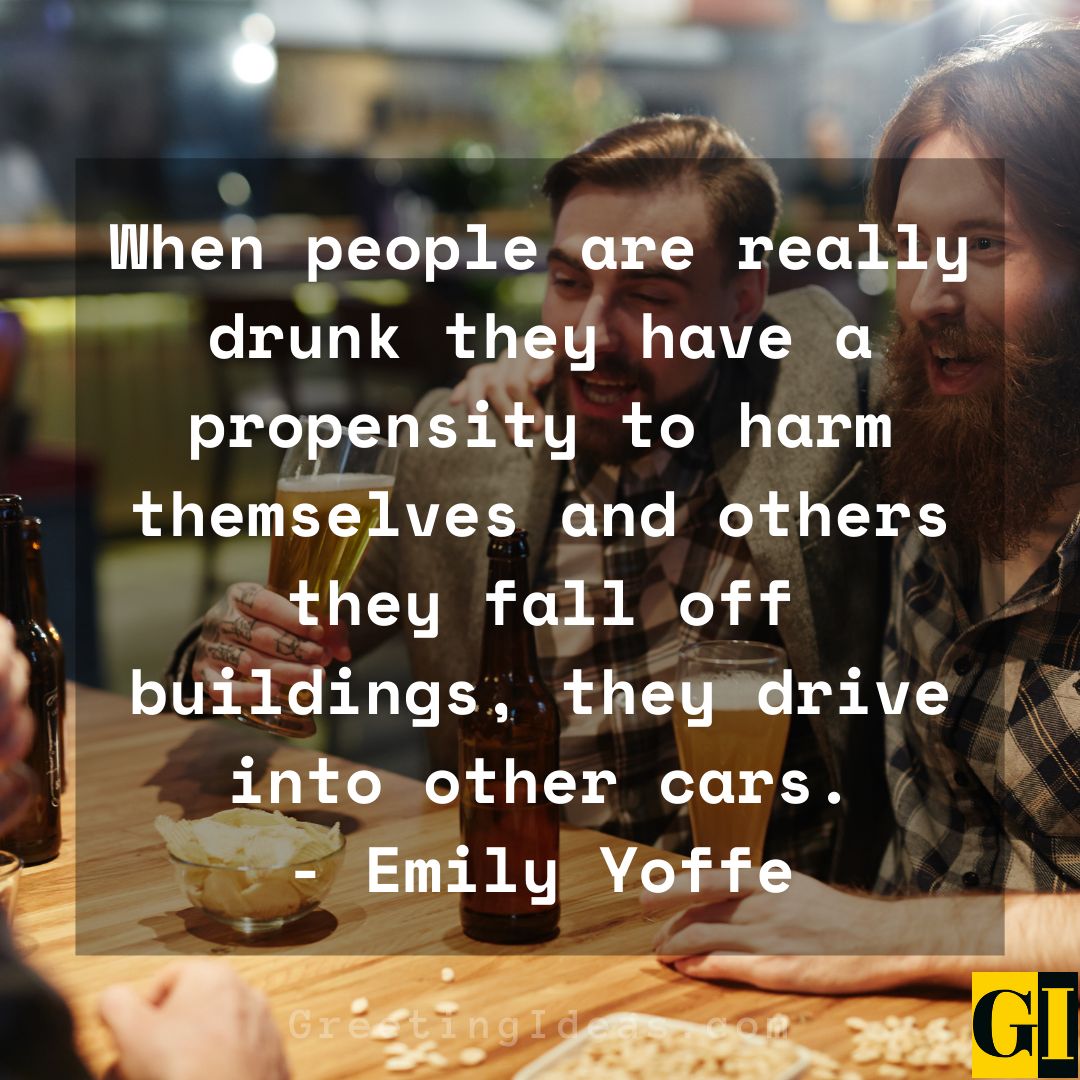 Also Read: 30 Famous Alcohol Quotes and Sayings to Overcome Addiction
If you're going to drive a Hummer and buy carbon offsets, that's like getting drunk every night and getting into an AA meeting, throwing money in the basket, and leaving.
– Ed Begley, Jr.
This is interesting. Researchers have found that people who drive drunk are more dangerous on the road than drivers who are high on marijuana. Don't get too excited. It's mostly because the drivers using marijuana are just sitting in the Taco Bell drive-through.
– Jimmy Fallon
More people die on a per mile basis from drunk walking than from drunk driving.
– A. J. Jacobs
The problem with drinking and driving is the mourning after.
– Anonymous
Sober Driving Today. Alive Tomorrow.
– Anonymous
Also Read: 40 Love Yourself Be Drug-Free Quotes and Sayings
Drunk driving is a killer disease.
– Anonymous
If you drink don't drive. Don't even putt.
– Dean Martin
A drunk driver is very dangerous. So is a drunk backseat driver if he's persuasive.
– Demetri Martin
Better To Arrive Sober And Late Than Never.
– Anonymous
It's as if people used the invention of seat belts as an opportunity to take up drunk driving.
– John Lanchester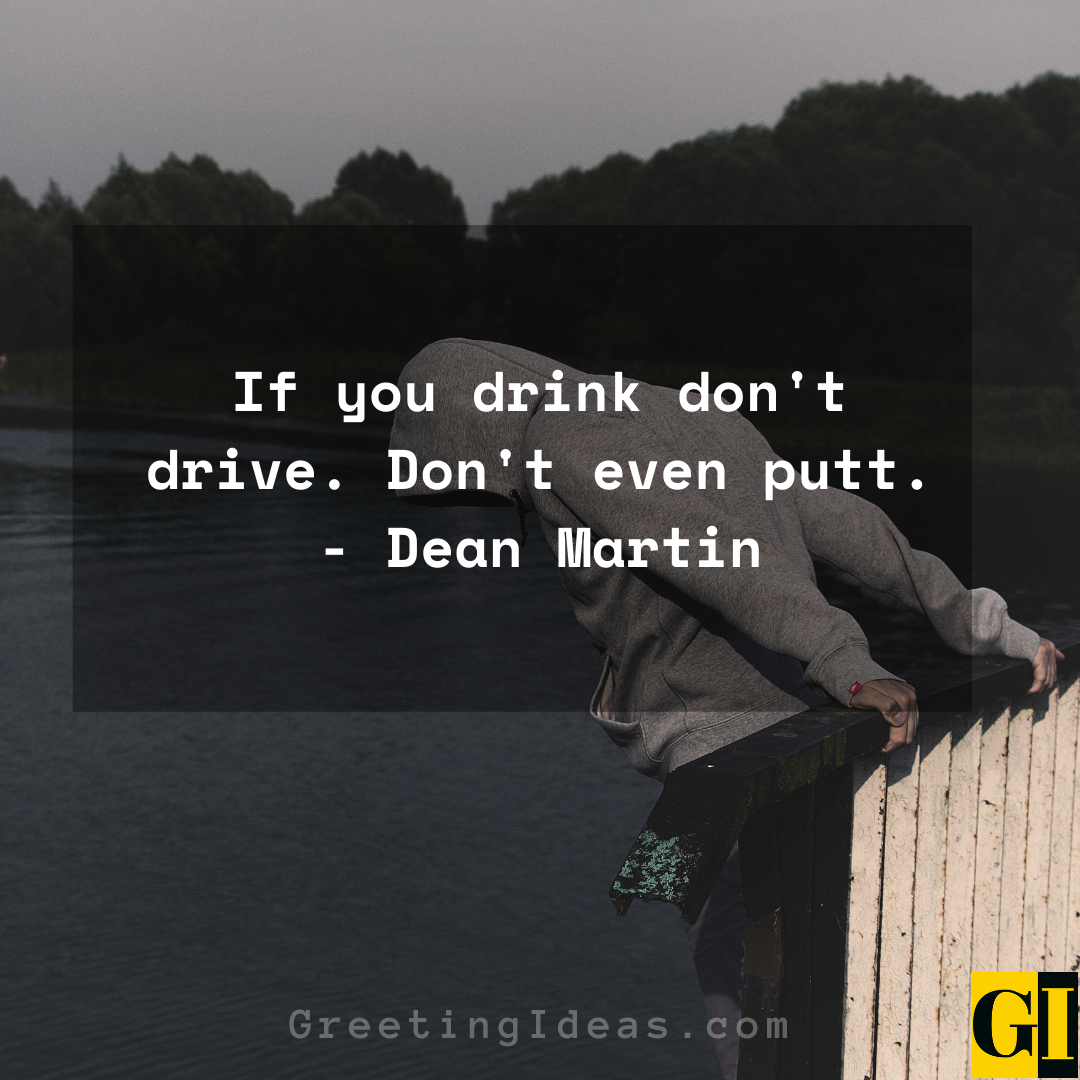 Also Read: 30 Best Addiction Quotes and Sayings for Self Healing
We hope you enjoy reading our famous drunk driving quotes collection.
Share it with your loved ones and in social circles.
Sharing is Caring!