FTC disclaimer. This post contains affiliate links, and I will be compensated if you purchase through one of my links.
Frank Sinatra eloquently puts, ' Orange is the happiest color.' Even color experts agree with the author's opinion, as orange radiates warmth, positivity, and aliveness when looked at.
Who doesn't like the setting sun during the dusk when it looks like a radiant orange ball? A beautiful sight to behold.
A bright pop of Orange shade gives the mind an optimistic feel, an energized psyche, and a great mood enhancer.
Many sports attire and advertisement products use this vibrant orange color to attract the audience and bring enthusiasm and cheerfulness.
We hope reading our aesthetic and joyful Orange quotes and sayings bring sunshine, warmth, radiance, and inner harmony to your life.
Best Orange Quotes and Sayings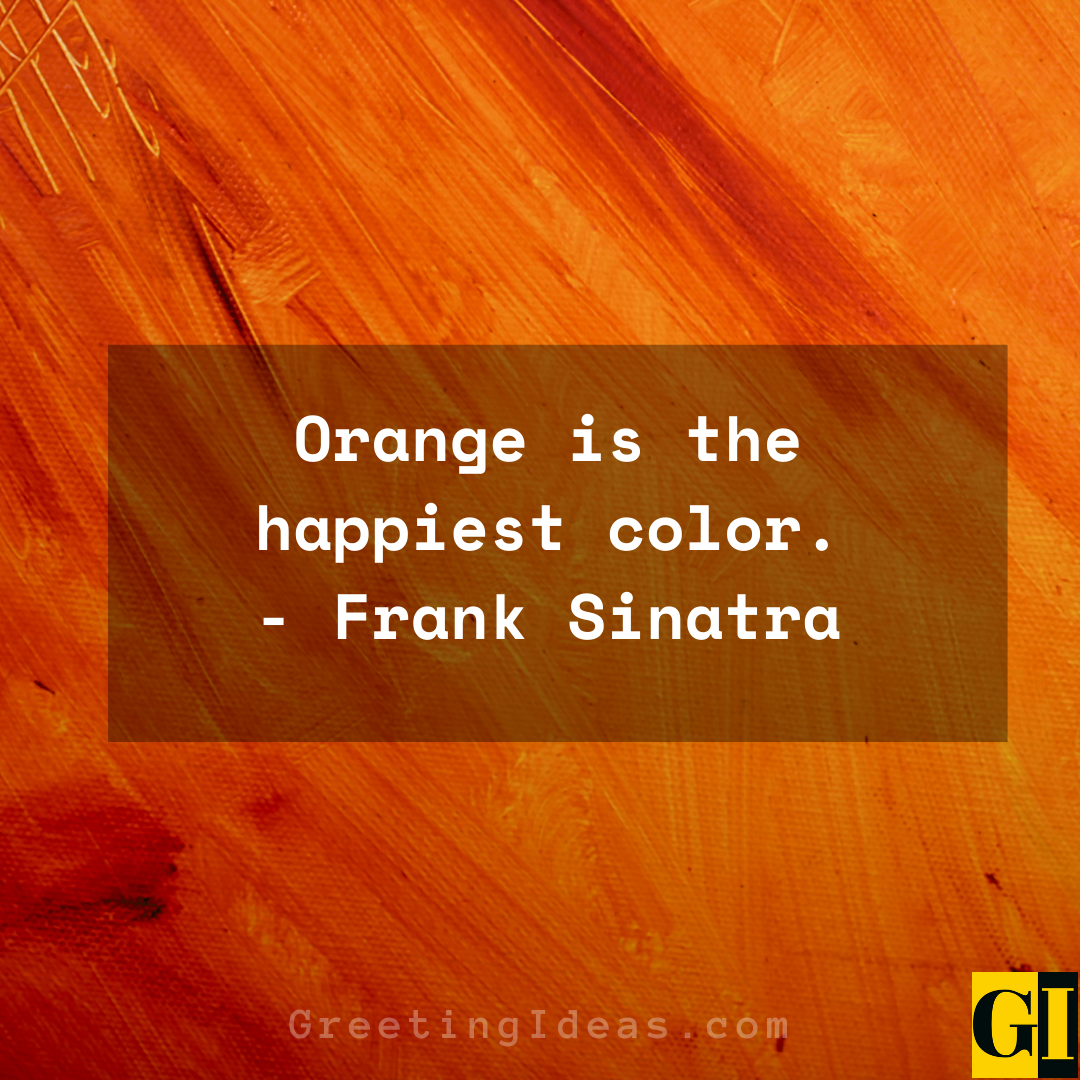 Also Read: 20 Happy Yellow Quotes for Aesthetic, Love, Charming Beauty
Orange is the happiest color.
– Frank Sinatra
Orange strengthens your emotional body, encouraging a general feeling of joy, well-being, and cheerfulness. Orange vibration foods are: oranges, tangerines, apricots, mangoes, peaches and carrots.
– Tae Yun Kim
Orange is red brought nearer to humanity by yellow.
– Wassily Kandinsky
Orange is the color of the sun. It is vital and a good color generally, indicating thoughtfulness and consideration of others.
– Edgar Cayce
Breakfast without orange juice is like a day without sunshine.
– Anita Bryant
There is no blue without yellow and without orange.
– Vincent Van Gogh
An orange on the table, your dress on the rug, and you in my bed, sweet present of the present, cool of night, warmth of my life.
– Jacques Prevert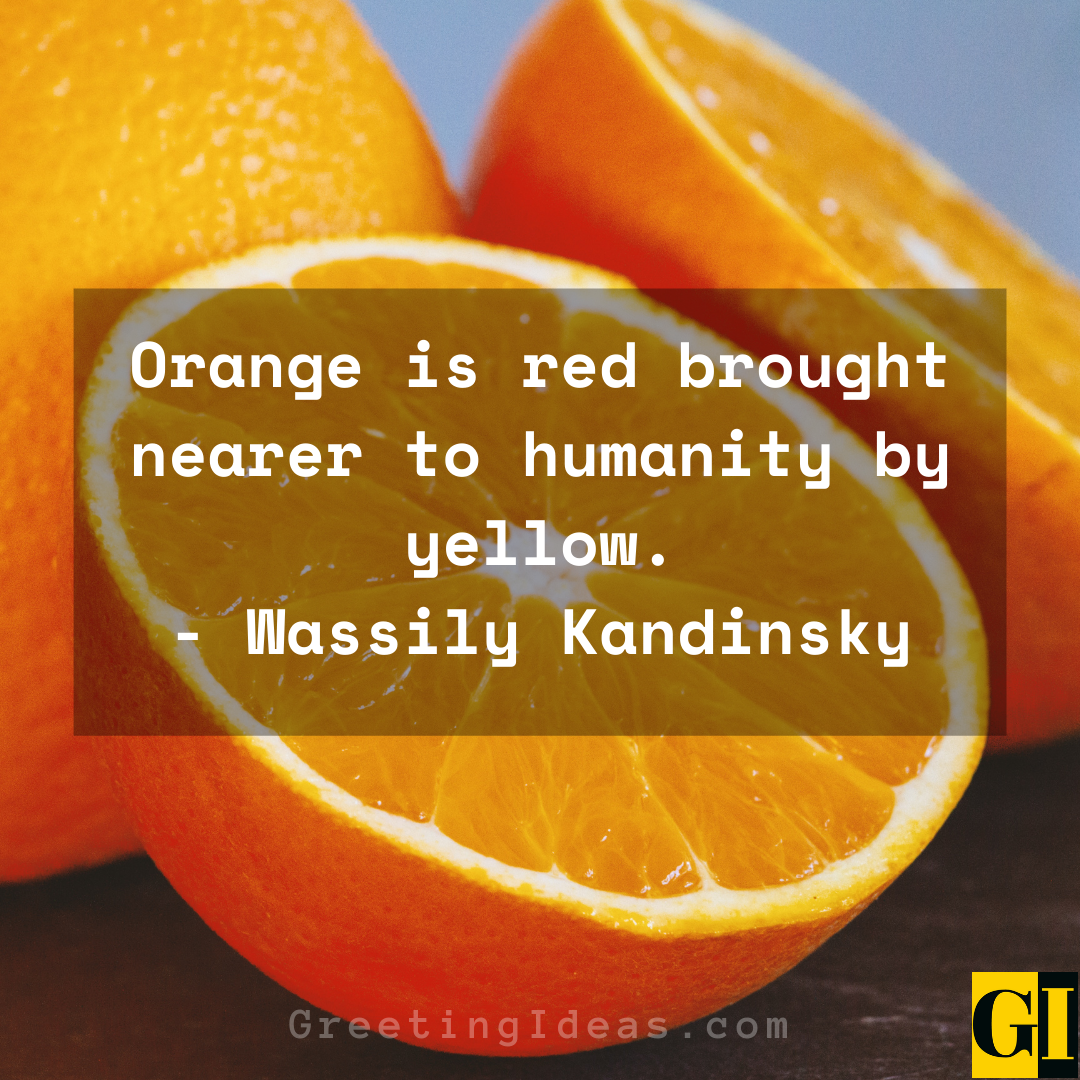 Also Read:50 Deep Aesthetic Quotes about Life, Love, Nature
Orange is an underrated color, it's the second most underrated color after yellow.
– Michel Gondry
The sky takes on shades of orange during sunrise and sunset, the colour that gives you hope that the sun will set only to rise again.
– Ram Charan
Black is too morbid; red will set them on edge; pink is too juvenile; orange is freakish.
– Lauren Oliver
The earth is blue like an orange.
– Paul Eluard
When you squeeze an orange, orange juice comes out, because that's what's inside. When you are squeezed, what comes out is what is inside.
– Wayne Dyer
When life gives you lemons, they could really be oranges.
– Ellen DeGeneres
You can't eat the orange and throw the peel away – a man is not a piece of fruit.
– Arthur Miller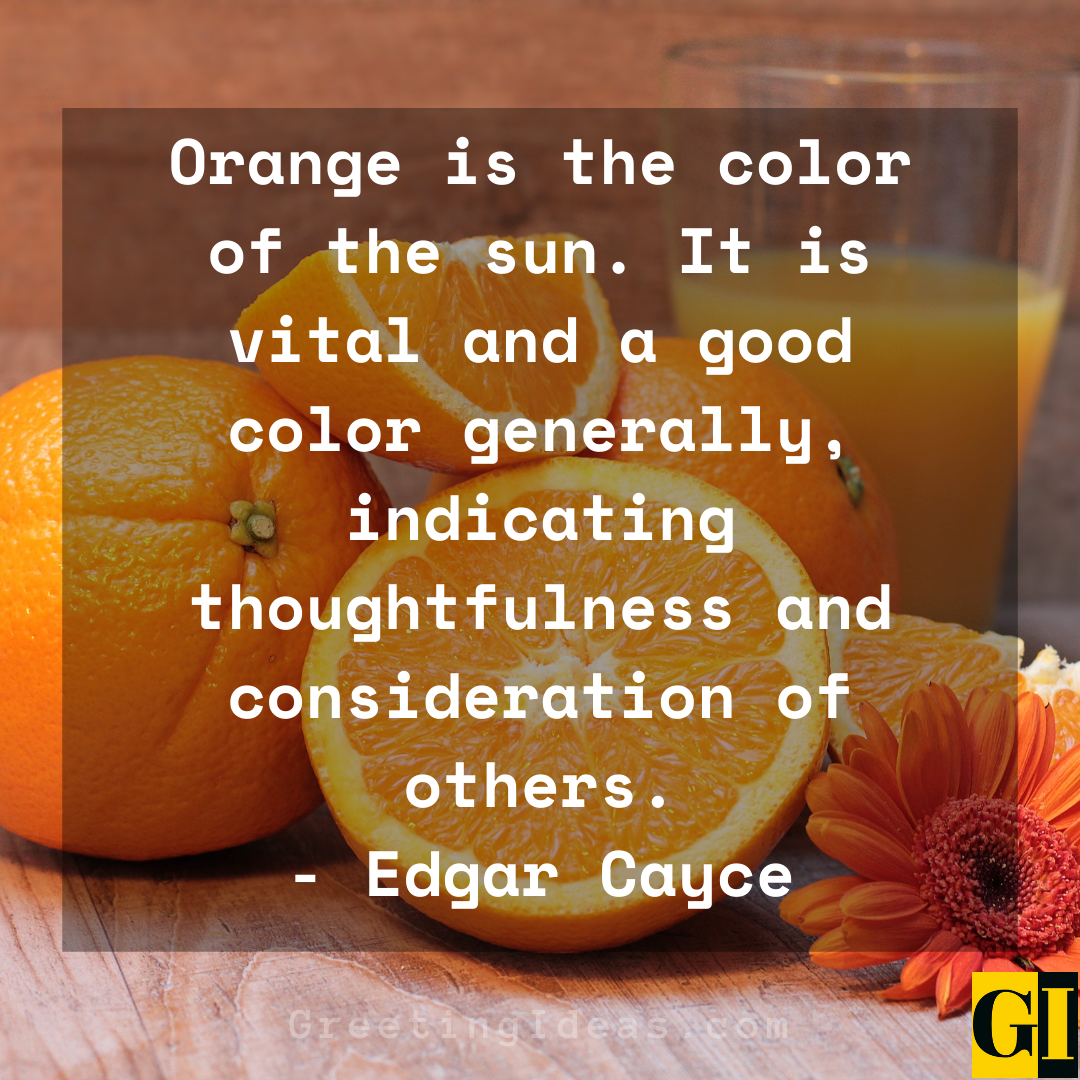 Also Read:30 Positive and Spiritual Universe Quotes and Sayings
My father always said that if you want oranges, you have to go to where the oranges grow.
– Terrence Howard
The child, attracted by the view Of that fair orange, feebly threw. A languid look-perhaps the smell convinced it that there sure must dwell a corresponding sweetness there.
– Charles Lamb
This evening on the orange tree.
– John Shaw Neilson
Bright as the orange star falling from the silent sky.
– Mario William Vitale
Orange and red beams in and out peek through my window.
– The Animals
Orange amber in the sun shining till the day is done.
– The Vines
Orange crate art was a place to start orange crate art was a world apart.
– Van Dyke Parks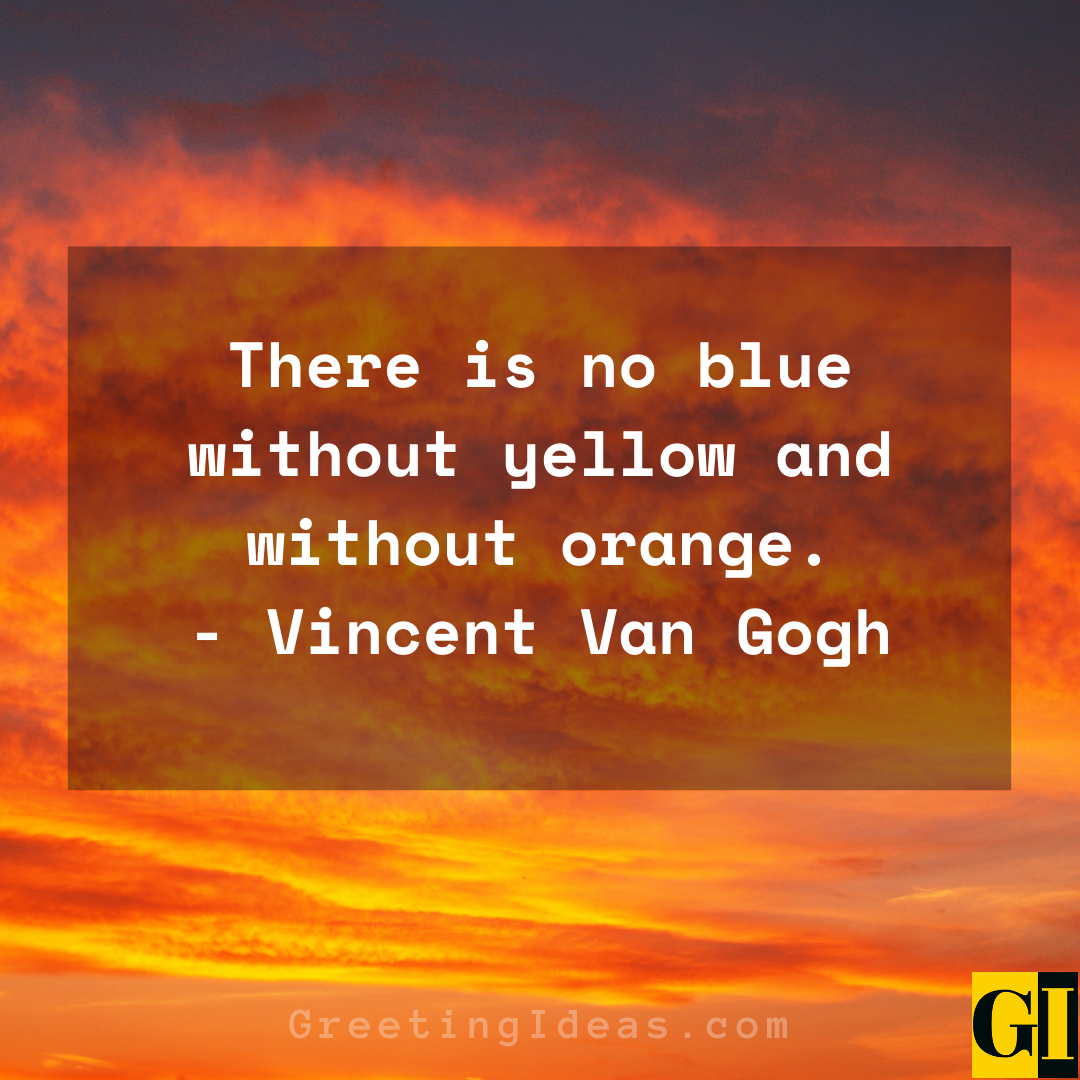 Also Read:15 Inspiring Wonder and Awe Quotes Sayings about Nature
We hope you enjoy reading our heartwarming orange quotes collection.
Share it with your loved ones and in social circles.
Do you love the orange color? Which orange quotes and sayings you loved reading the most?
Let us know in the comments!