FTC disclaimer. This post contains affiliate links, and I will be compensated if you purchase through one of my links.
Find some best and thank you senior quotes and sayings that can come quite handy during your end of the graduation yearbook.
It is an enthralling experience to see how much goes in a yearbook that leaves a hearty impression of cherished memories.
We have also included some senior citizen quotes, which are very relevant for graduating squads, that reminds us to stay young at the heart and don't mind becoming older.
We hope our senior quotes about life help you get the right dose of inspiration.
Best Seniors Quotes and Sayings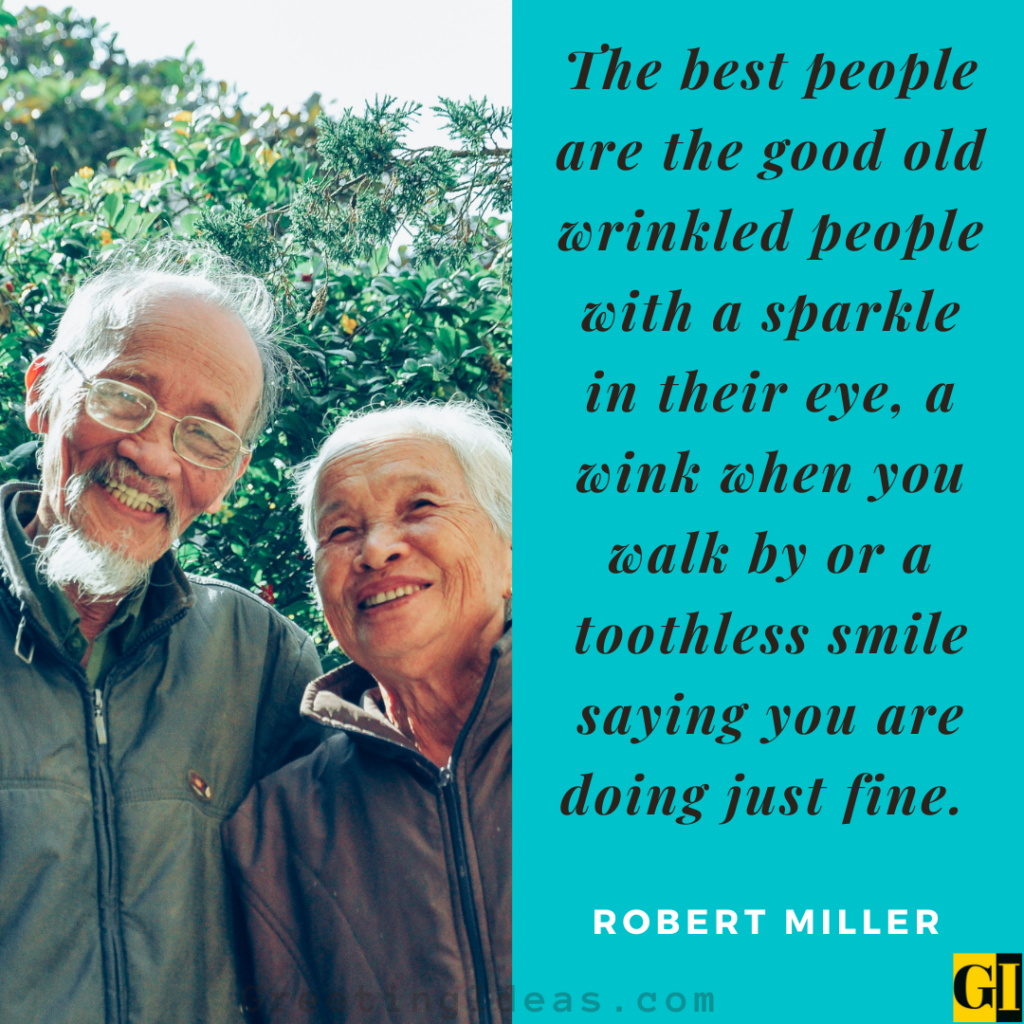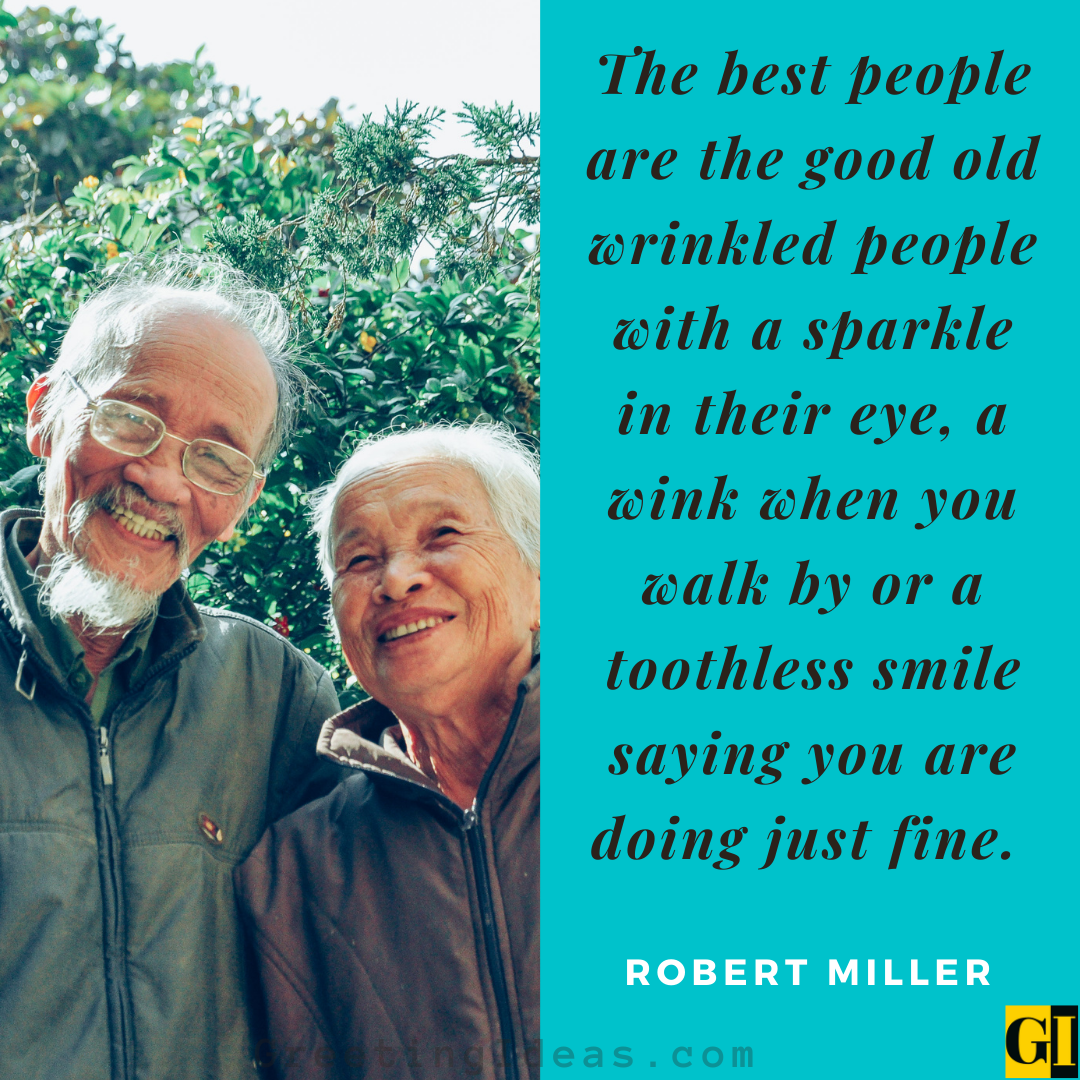 To know how to grow old is the master work of wisdom, and one of the most difficult chapters in the great art of living.
– Henri Frederic Amiel
We are never old with the strength of the spirit, although the body may fail.
– Lailah Gifty Akita
To be seventy years young is sometimes far more cheerful and hopeful than to be forty years old.
– Oliver Wendell Holmes
Some people, no matter how old they get, never lose their beauty. They merely move it from their faces into their hearts.
– Martin Buxbaum
By the time you're eighty years old you've learned everything. You only have to remember it.
– George Burns
The man who is too old to learn was probably always too old to learn.
– Henry S. Haskins
As we grow old, the beauty steals inward.
– Ralph Waldo Emerson
The best people are the good old wrinkled people with a sparkle in their eye, a wink when you walk by or a toothless smile saying you are doing just fine.
– Robert Wesley Miller
When she smiles, the lines in her face become epic narratives that trace the stories of generations that no book can replace.
– Curtis Tyrone Jones
The great secret that all old people share is that you really haven't changed in 70 or 80 years. Your body changes, but you don't change at all.
– Doris Lessing
Thank You, Seniors Quotes and Sayings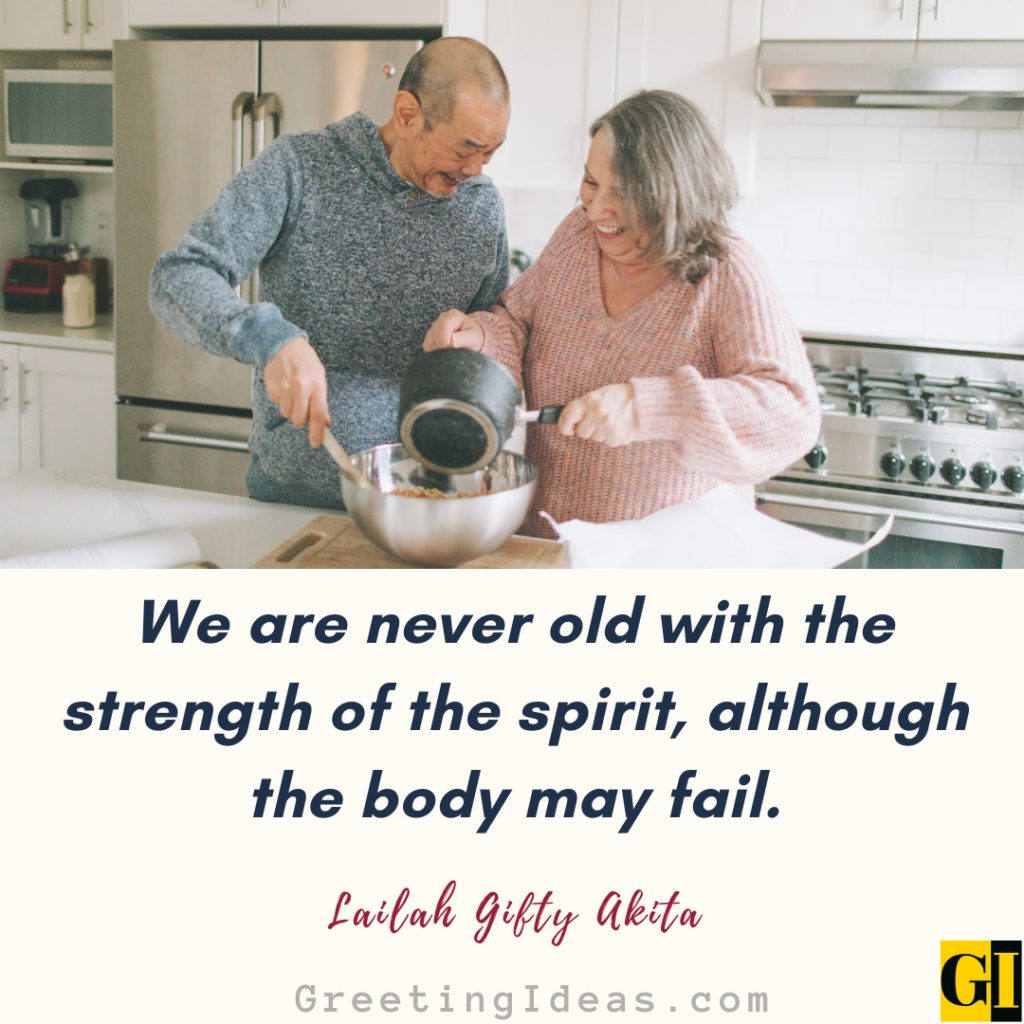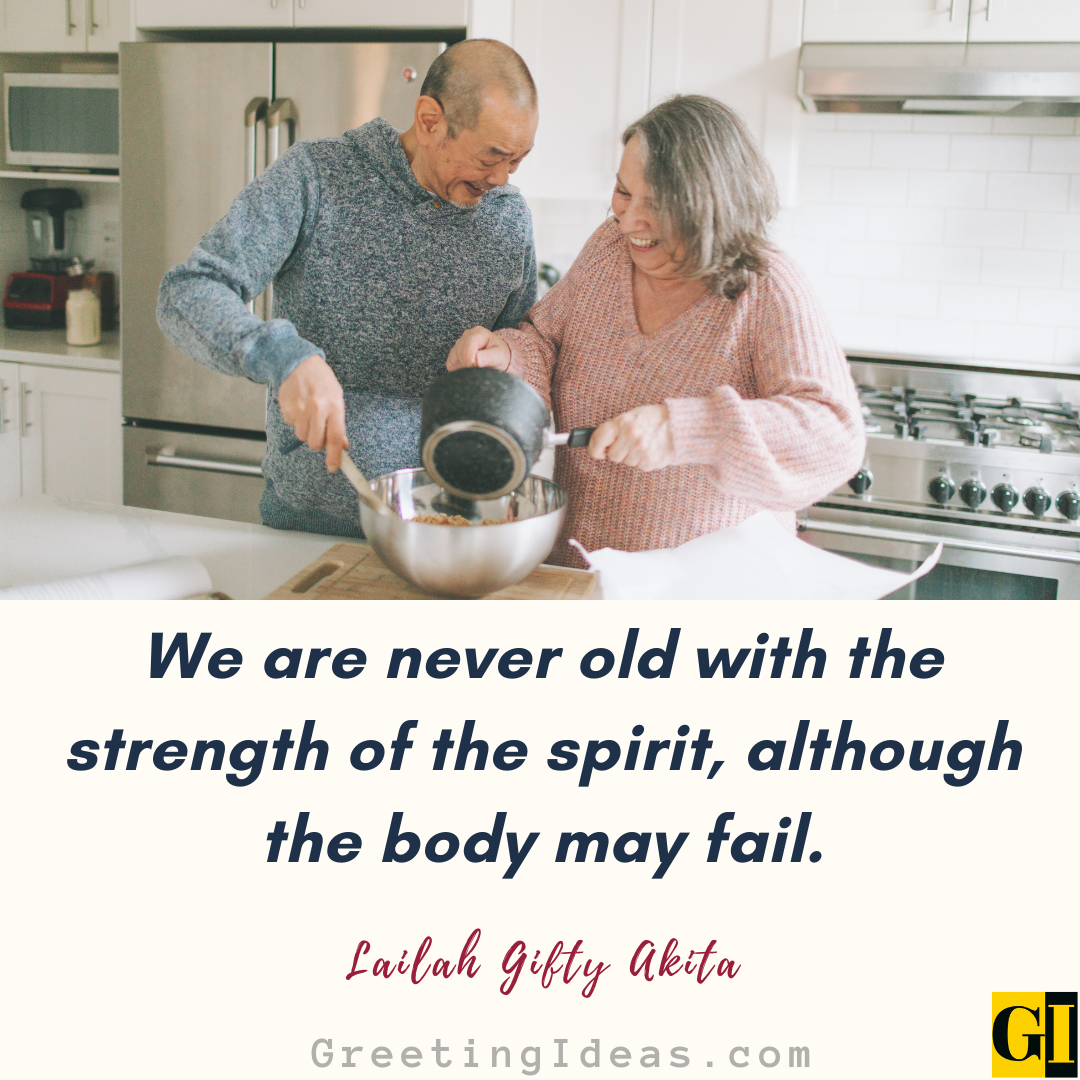 I don't see anything so wrong with a wrinkle. It's kind of a badge of courage.
– Iris Apfel
Beautiful young people are accidents of nature, but beautiful old people are works of art.
– Eleanor Roosevelt
If I'd known I was going to live this long, I'd have taken better care of myself.
– Eubie Blake
How old would you be if you didn't know how old you are?
– Satchel Paige
Being a senior doesn't automatically make one wise but the wise & foolish alike have things to teach us.
– Allan Lokos
Seniors love getting junk mail. It's sometimes their only way of communicating or feeling like they're part of the real world.
– Harry Reid
Gray hair is a crown of splendor.
– Proverbs 16:31
The oldest trees often bear the sweetest fruit.
– German Proverb
Too many people, when they get old, think that they have to live by the calendar.
– John Glenn
When grace is joined with wrinkles, it is adorable.  There is an unspeakable dawn in happy old age.
– Victor Hugo
Our seniors have worked long and hard to better the economy, raise families and serve their communities. They deserve to live independent and active lives in their golden years.
– Christopher Dodd
Meaningful Senior Quotes and Sayings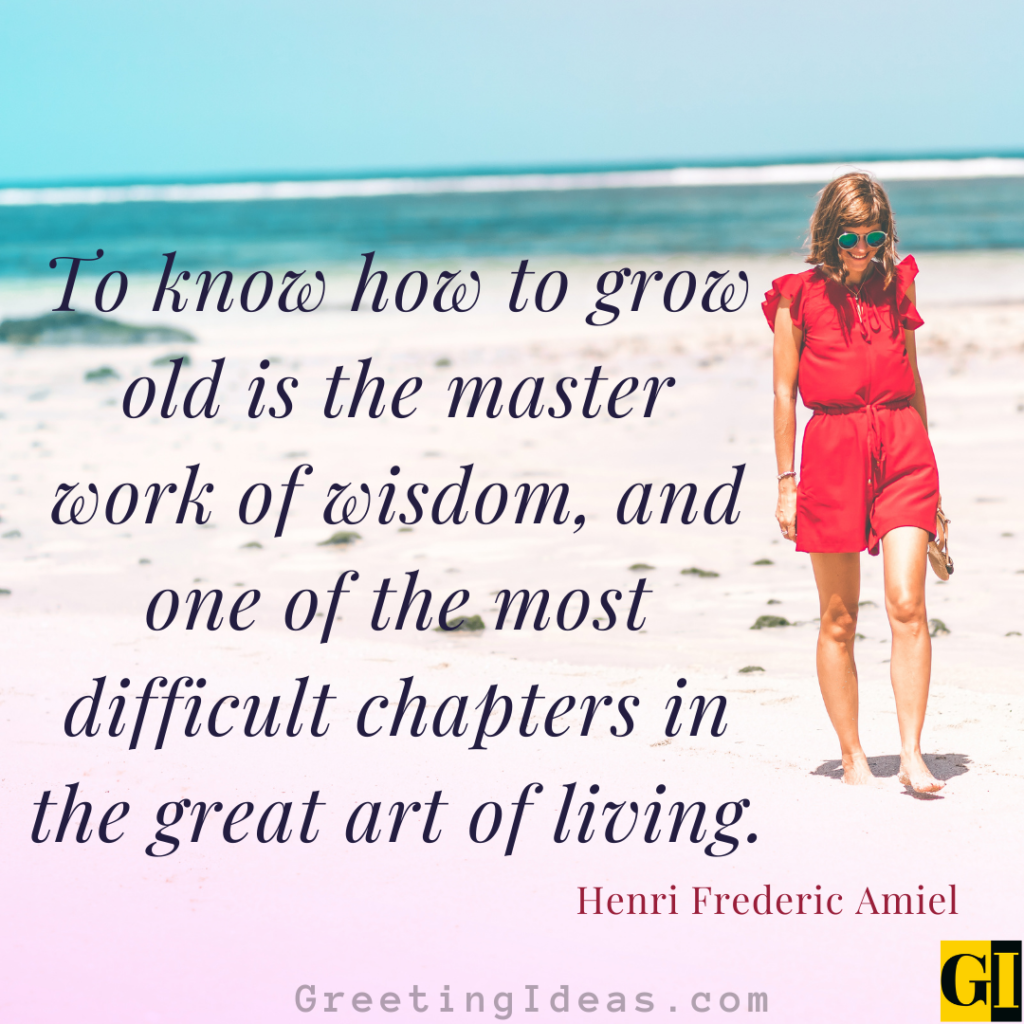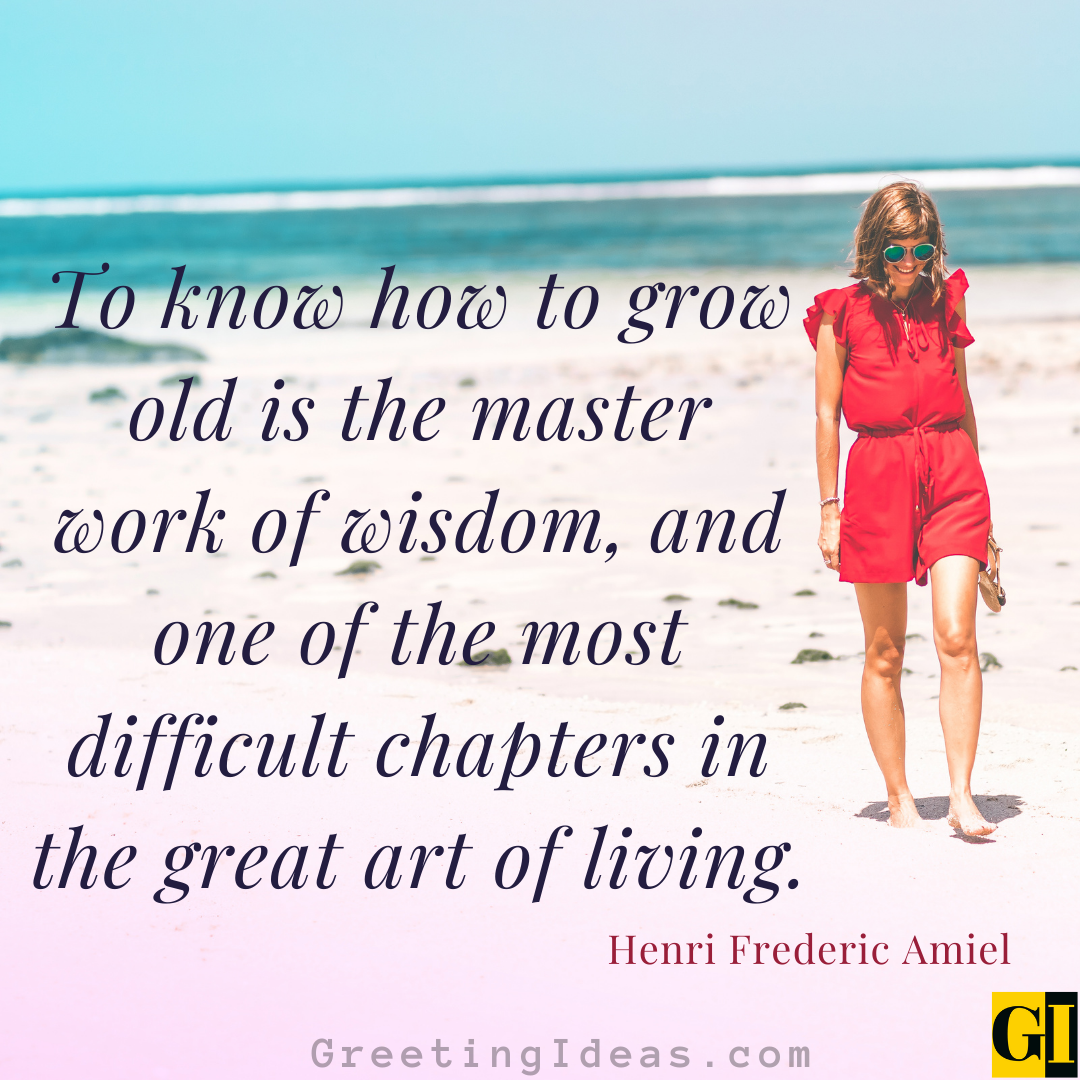 We hope you enjoy reading our famous seniors quotes collection.
Share it with your loved ones and in social circles.
Also, which seniors quotes are your favorite?
Let us know in the comments!