FTC disclaimer. This post contains affiliate links, and I will be compensated if you purchase through one of my links.
Looking for some unique, lovable, yet funny and relatable England quotes and saying? We have got you covered.
Many people confuse England and United Kingdom with being the same. England is one of the four countries, along with Scotland, Wales, and Northern Ireland called the United Kingdom.
In the early middle ages, England was referred to as the Angleland due to the migration of Anglo-Saxon Germanic tribes.
England was once a colonial superpower in the late 18th and 19th centuries, and the British empire ruled large parts of the world. Hence, their citizens still love and adore their late Queen and British royalty status.
We hope our curated collection of England quotes come handly to post as an Instagram caption while exploring this tea-loving country.
England Quotes And Sayings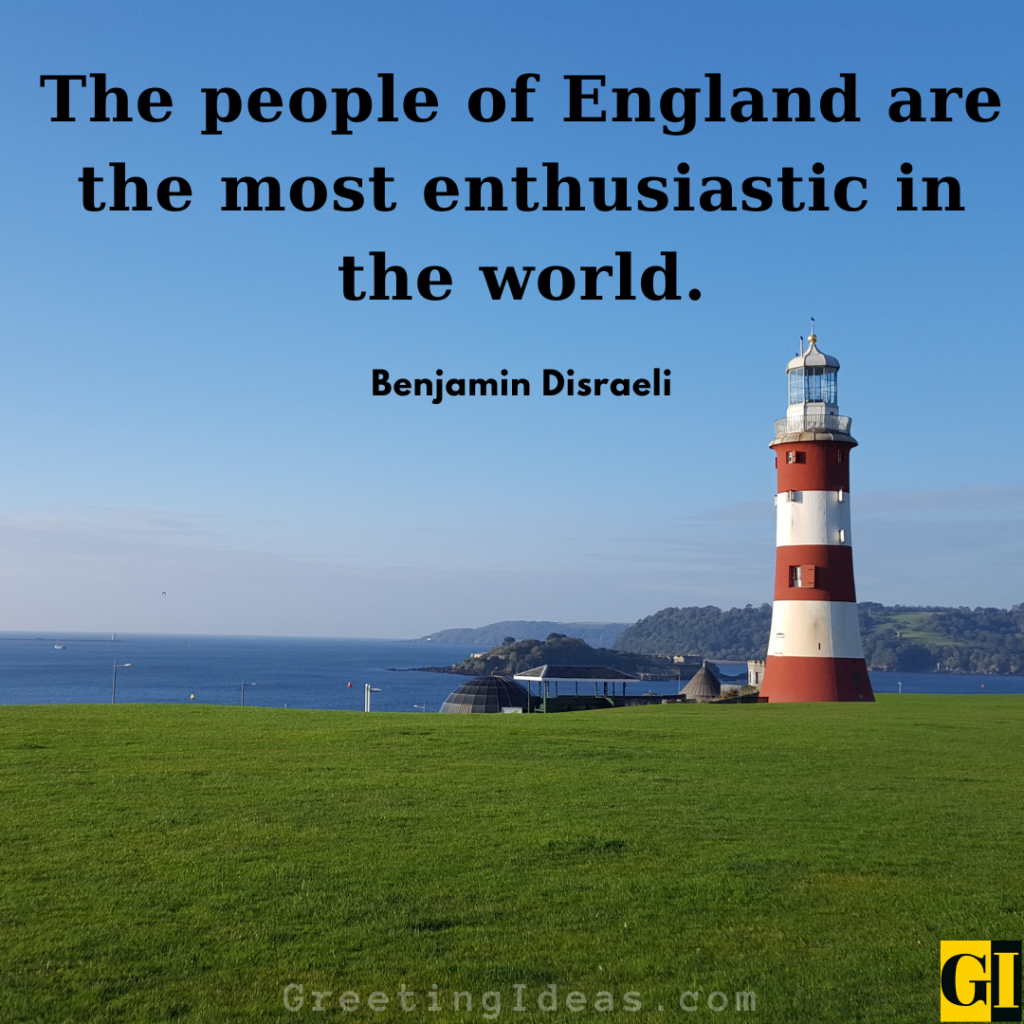 Also Read: 30 Famous British Quotes and Sayings on Being British
In England, your life is your life.
– Eric Cantona
England expects every man to do his duty.
– Horatio Nelson
Just close your eyes – and think of England.
– Queen Victoria
In England, everything stops for tea.
– Anonymous
England is a country of pianos, they are everywhere.
– Frederic Chopin
England is safe, if true within itself.
– William Shakespeare
It is not summer, England doesn't have summer, it has continuous autumn with a fortnight's variation here and there.
– Natasha Pulley
England is never in a hurry because she is eternal.
– Henryk Sienkiewicz
England and America are two countries separated by the same language.
– George Bernard Shaw
England is not a country of granite and marble, but of chalk, marl, and clay.
– John Burroughs
England is merely an island of beef swimming in a warm gulf stream of gravy.
– Katherine Mansfield
England Quotes And Sayings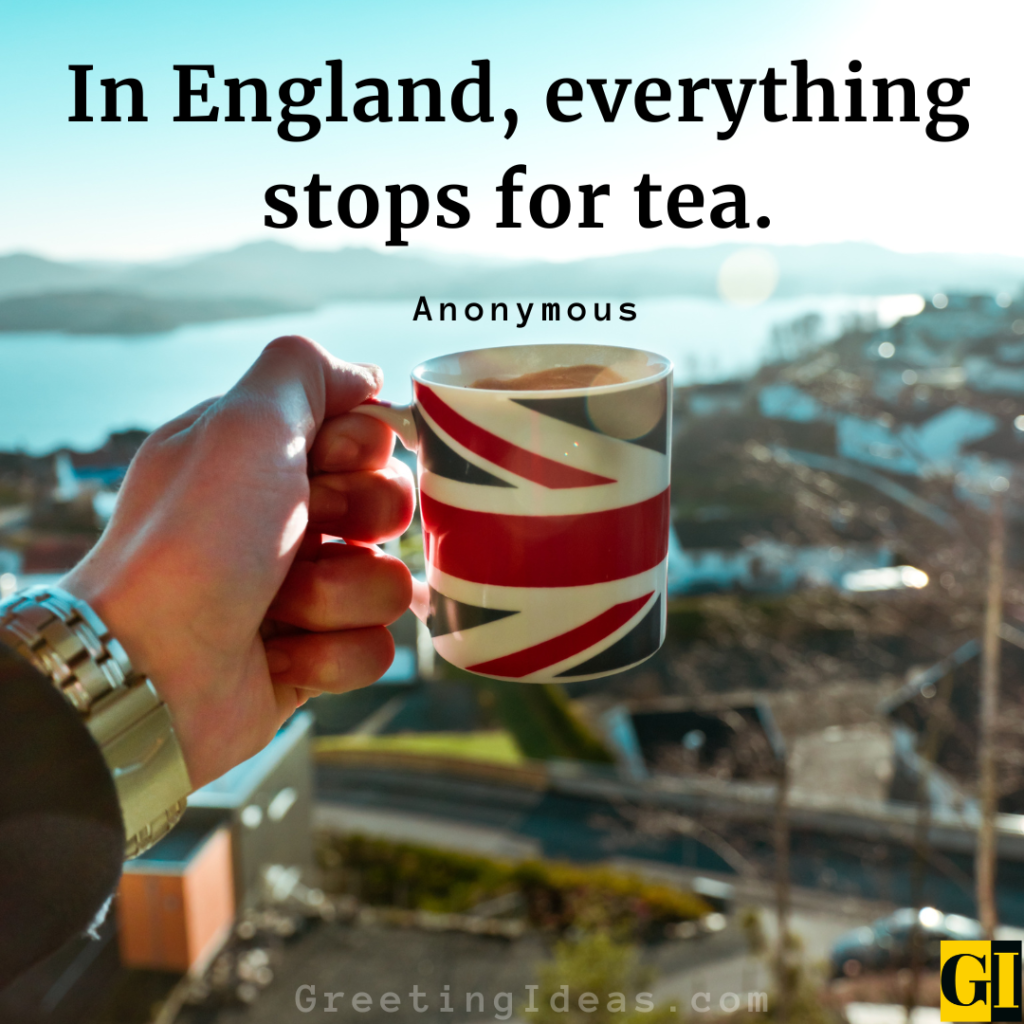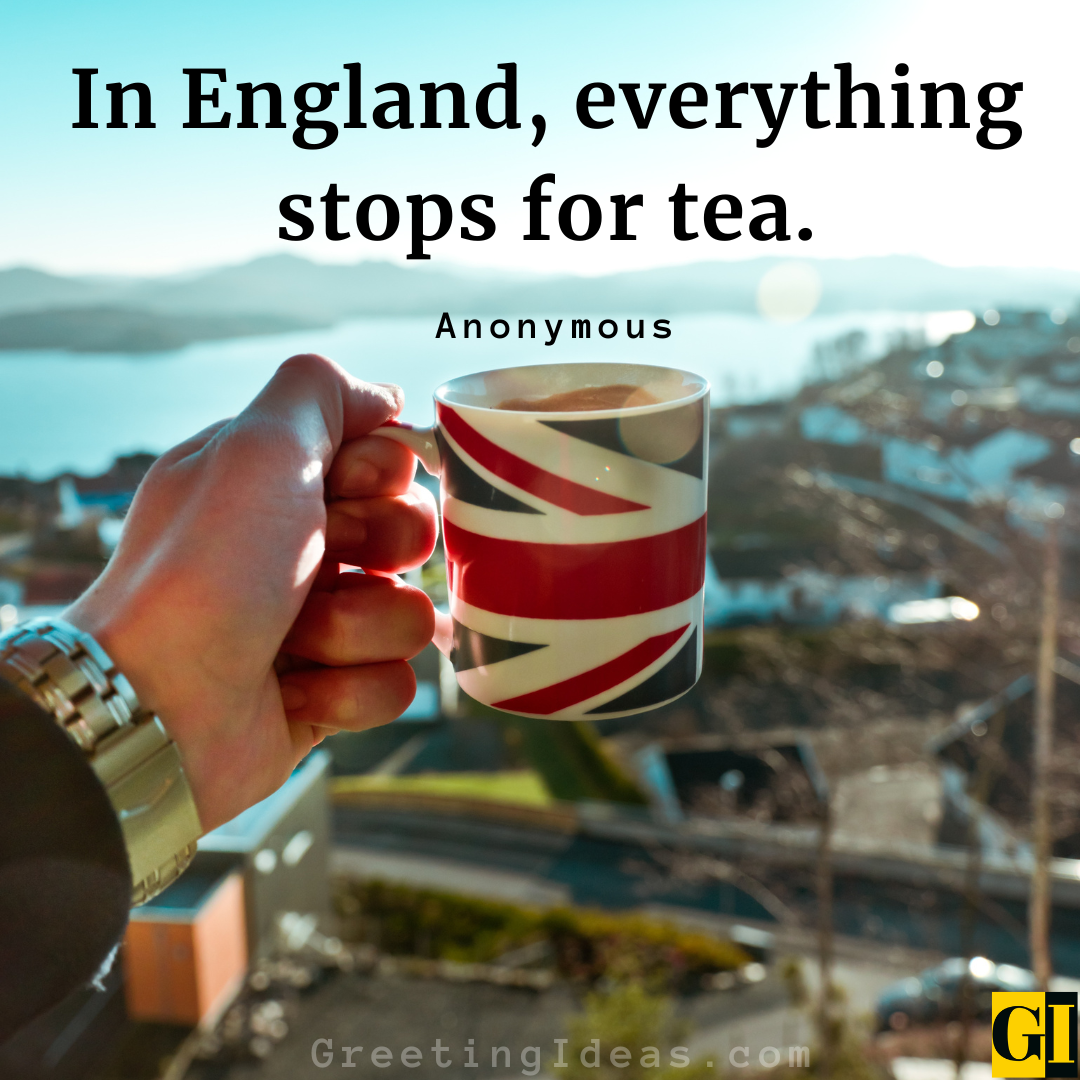 Also Read: 30 Great London Quotes And Sayings
England is the paradise of individuality, eccentricity, heresy, anomalies, hobbies, and humors.
– George Santayana
You never find an Englishman among the under dogs except England, of course.
– Evelyn Waugh
England has forty-two religions and only two sauces.
– Voltaire
England's always expecting. No wonder they call her the Mother Country.
– Fred Trueman
If you want to eat well in England, eat three breakfasts.
– W. Somerset Maugham
England has two books, the Bible and Shakespeare. England made Shakespeare, but the Bible made England.
– Victor Hugo
England is a nation of shopkeepers.
– Napoleon Bonaparte
England has always been disinclined to accept human nature.
– E. M. Forster
The people of England are the most enthusiastic in the world.
– Benjamin Disraeli
England is like the margin of a spring-run: near its source, always green, always cool, always moist, comparatively free from frost in winter and from drought in summer.
– John Burroughs
It's not that hard to be glamorous in England.
– Isabel Fonseca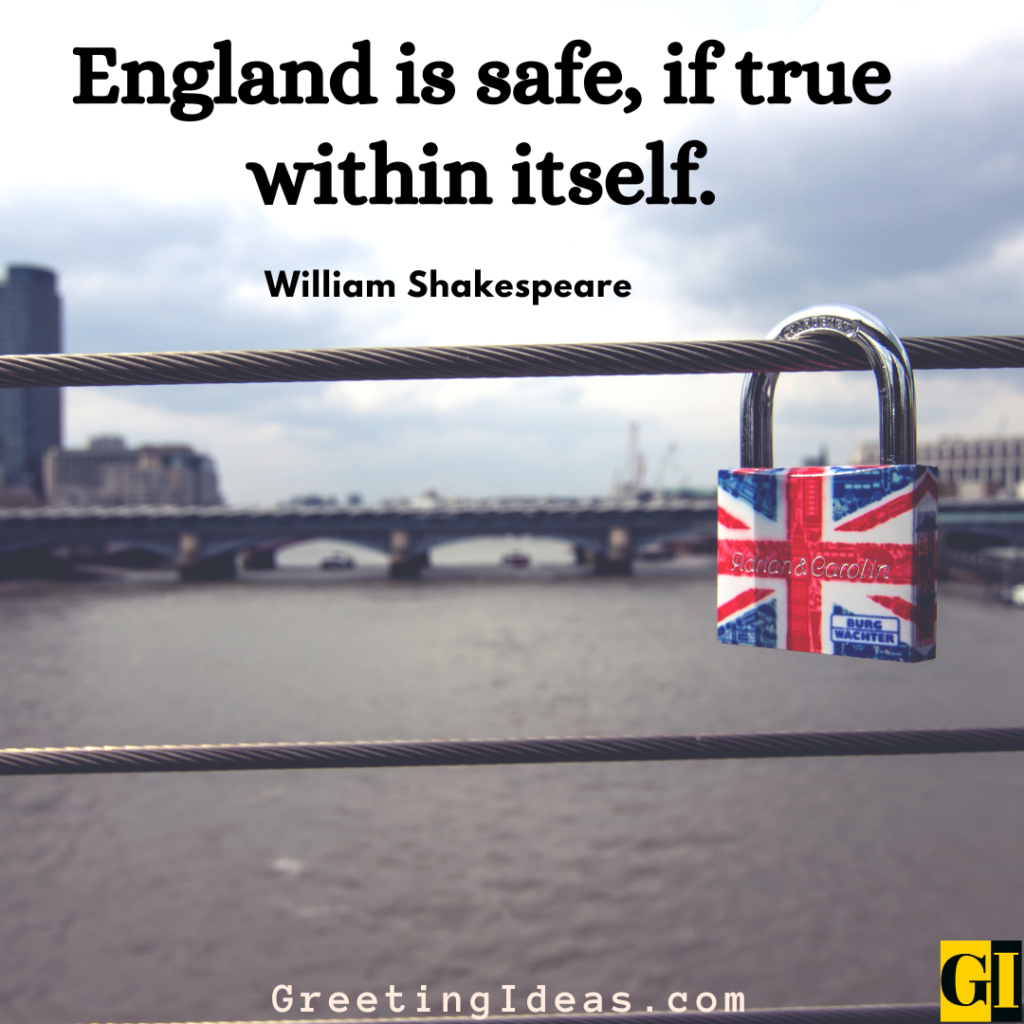 Also Read: 25 Famous Royal Quotes Sayings And Their Real Value
We hope you enjoyed reading our famous England quotes collection.
Share it with your loved ones and in social circles.
Sharing is Caring!