FTC disclaimer. This post contains affiliate links, and I will be compensated if you purchase through one of my links.
Read our calming solitary quotes and sayings from distinguished personalities, authors, and thinkers.
We all love to have our solitary time away from our daily routine lives, free of mental burdens and feel relaxed for a while.
It is good to have some solitary days to relax and unwind and have some real conversation with yourself on persisting mental worries.
Mehmet Murat Ildan soulfully quotes, ' solitude is the path to visit yourself, it is the path to yourself.'
We hope you find our solitary quotes collection inspiring to read and contemplate.
Best Solitary Quotes and Sayings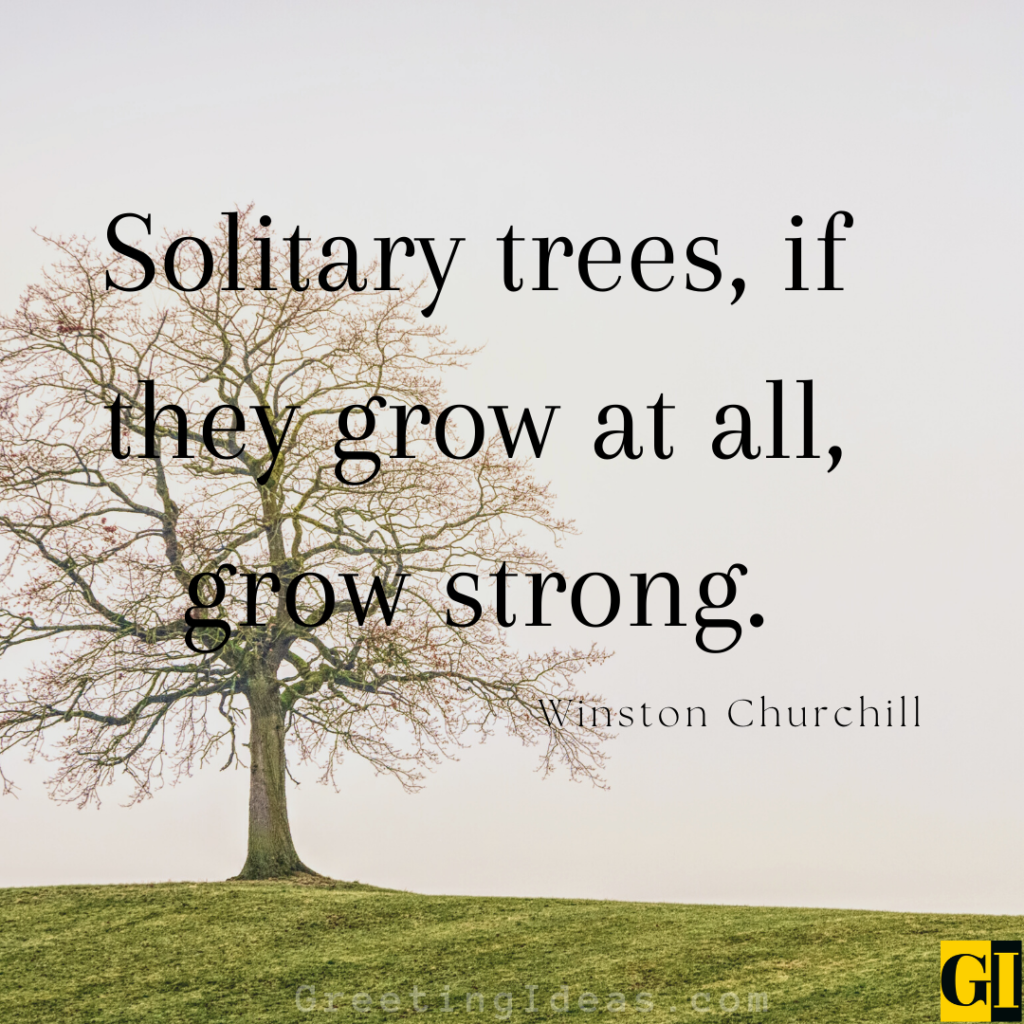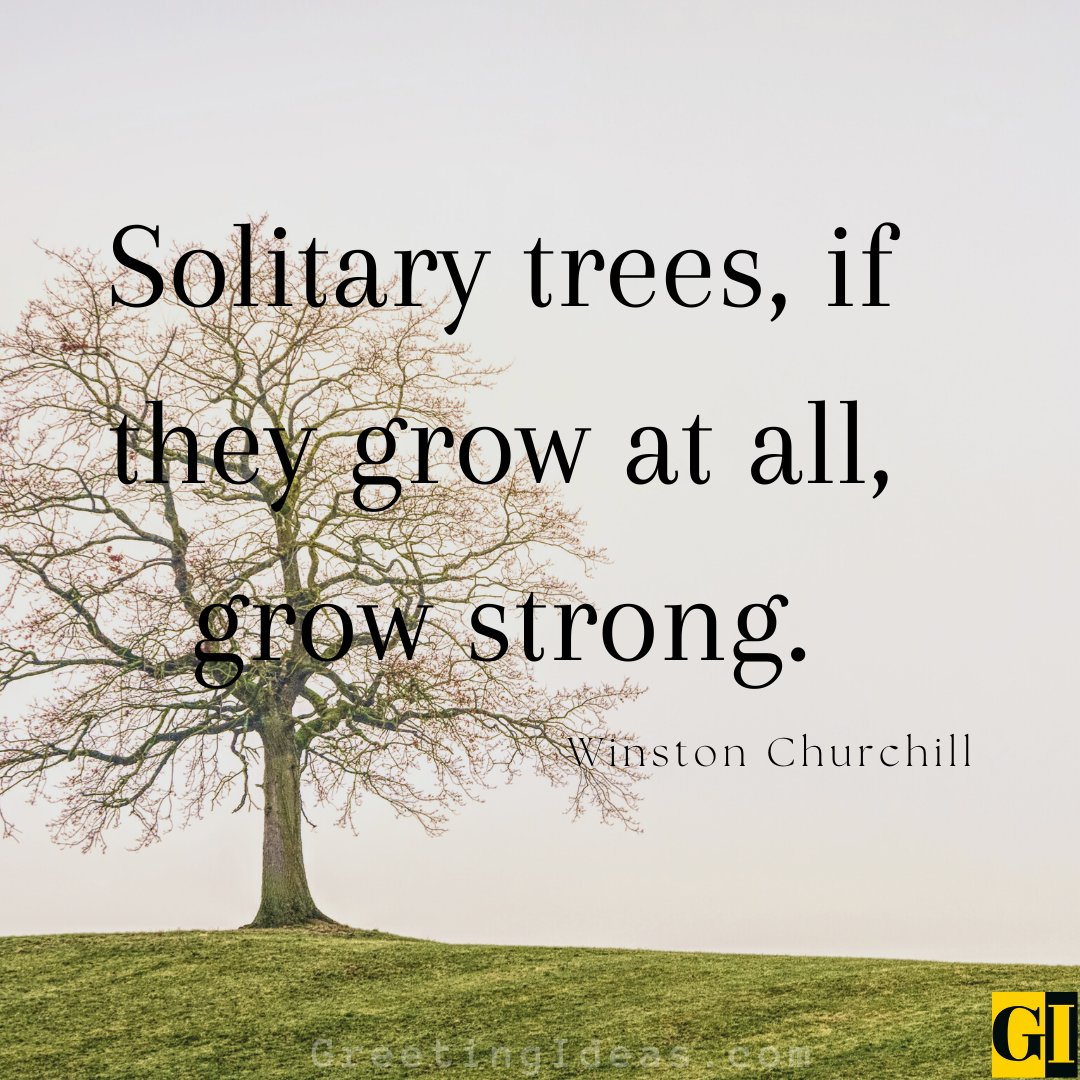 Solitude is the biggest medicine for one's peace. It makes your heart pure and calm.
– Debolina Bhawal
Solitude is the path to visit yourself, it is the path to yourself!
– Mehmet Murat ildan
Solitary trees, if they grow at all, grow strong.
– Winston Churchill
Loneliness is the poverty of self; solitude is richness of self.
– May Sarton
Being solitary is being alone well: being alone luxuriously immersed in doings of your own choice, aware of the fullness of your won presence rather than of the absence of others. Because solitude is an achievement.
– Alice Koller
Solitude is very different from a time-out from our busy lives. Solitude is the very ground from which community grows. Whenever we pray alone, study, read, write, or simply spend quiet time away from the places where we interact with each other directly, we are potentially opened for a deeper intimacy with each other.
– Henri J.M. Nouwen
We are all sentenced to solitary confinement inside our own skins, for life.
– Tennessee Williams
Life is a solitary cell whose walls are mirrors.
– Eugene O'Neill
A solitary laugh is often a laugh of superiority.
– Graham Greene
Solitary Quotes on Being Alone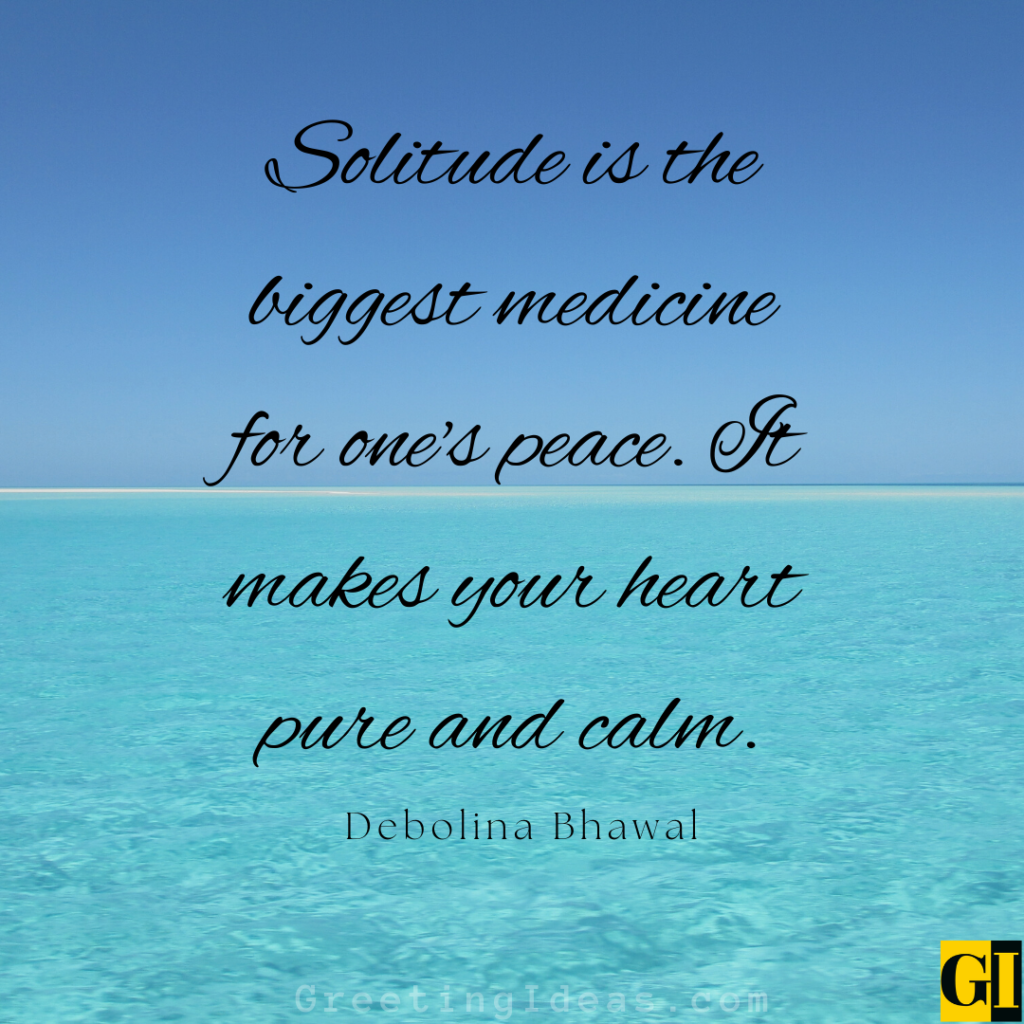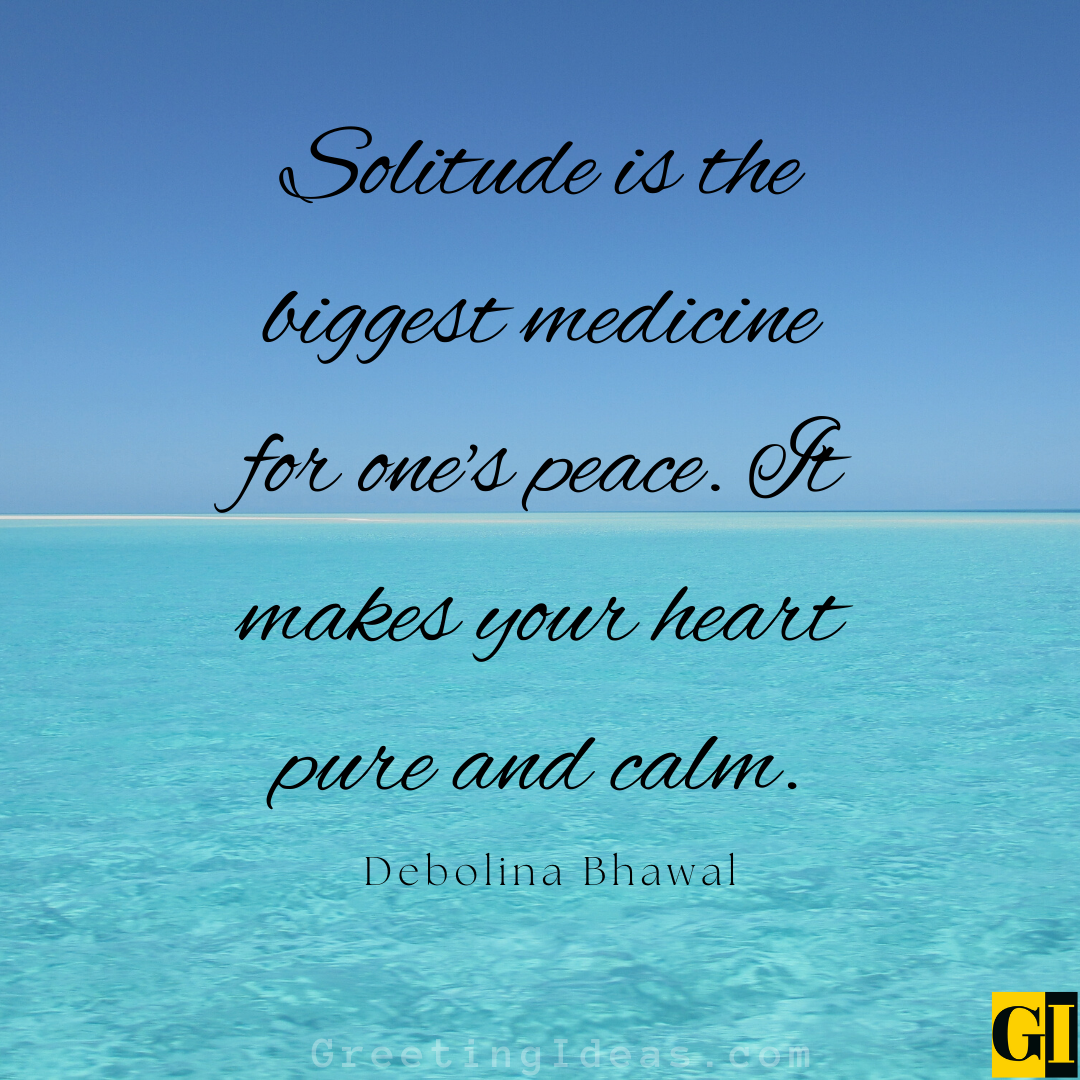 To be left alone is the most precious thing one can ask of the modern world.
– Anthony Burgess
Solitude is strength; to depend on the presence of the crowd is weakness. The man who needs a mob to nerve him is much more alone than he imagines.
– Paul Brunton
It is good to be solitary, for solitude is difficult; that something is difficult must be a reason the more for us to do it.
– Rainer Maria Rilke
Solitary decisions, no matter how well-founded they may appear to individuals, must belong to the past along with national, unilateralist action.
– Helmut Kohl
Solitude sometimes is best society.
– John Milton
The solitary side of our nature demands leisure for reflection upon subjects on which the dash and whirl of daily business, so long as its clouds rise thick about us, forbid the intellect to fasten itself.
– James Anthony Froude
Being alone never felt right. sometimes it felt good, but it never felt right.
– Charles Bukowski
If you're living completely on your own, break out of solitary confinement. Seek to understand others, and help them understand you.
– Martha Beck
Solitude helps the soul remember that life and work have two completely different meanings. It reminds us that we were created for greatness in relationship with others, not task lists and spreadsheets.
– Angela Lynne Craig
Solitude produces originality, bold and astonishing beauty, poetry. But solitude also produces perverseness, the disproportianate, the absurd and the forbidden.
– Thomas Mann
Solitary Quotes on Soul Searching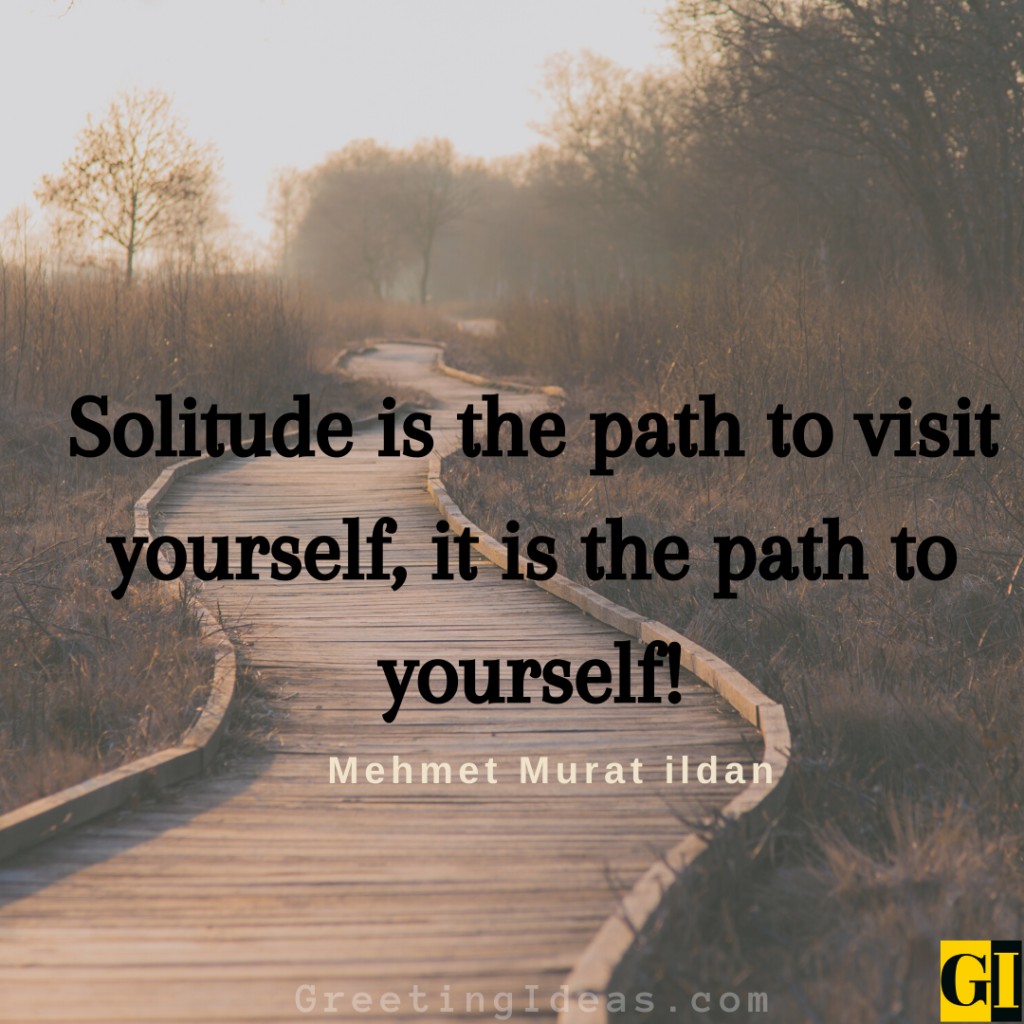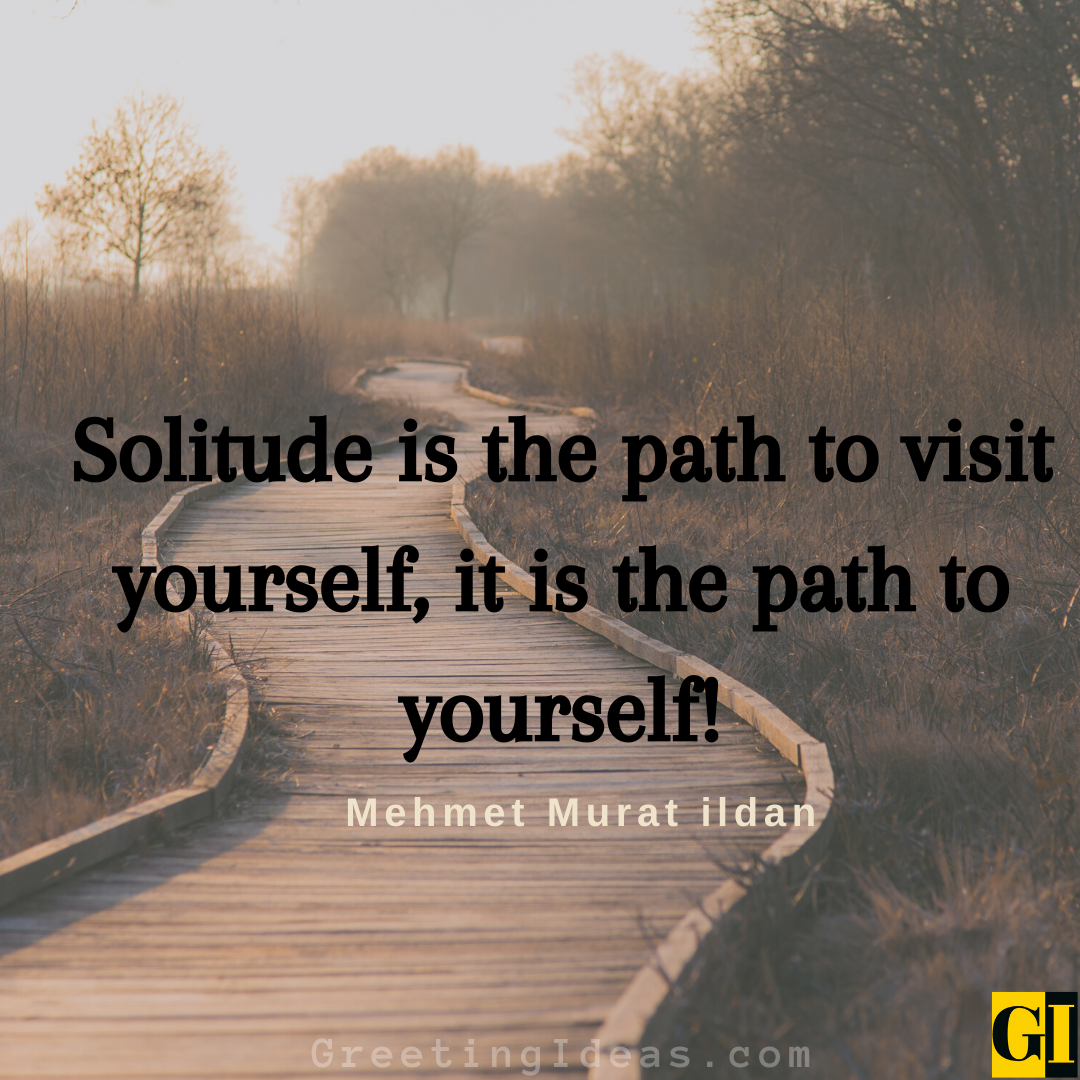 We hope you enjoy reading our famous solitary quotes collection.
Share it with your loved ones and in social circles too.
Which solitary quotes are your favorites?
How do you enjoy your solitude?
Let us know in the comments!