FTC disclaimer. This post contains affiliate links, and I will be compensated if you purchase through one of my links.
Read our happy volunteering quotes and sayings on the importance of social responsibility and the kindness of heart to help each other in need.
Kahlil Gibran has beautifully captured the heart of a volunteer through his saying, ' You give, but little when you give your possessions. It is when you give of yourself that you truly give.'
Giving your precious time, energy, and skill to a worthwhile activity in your community makes all the difference.
It is an excellent way of living to spend the non-working office time aiding a community service in your locality or raising money for a charity cause.
These small acts of kindness fill one's heart with satisfaction and wellness and create more incredible bonds with like-minded people.
Having a definite purpose of living lightens the burden of others, and being a helping hand in times of need is a fulfilling reward in itself.
We hope our thank you for volunteering quotes and sayings make us more caring, compassionate, and lovable beings.
Best Volunteering Quotes and Sayings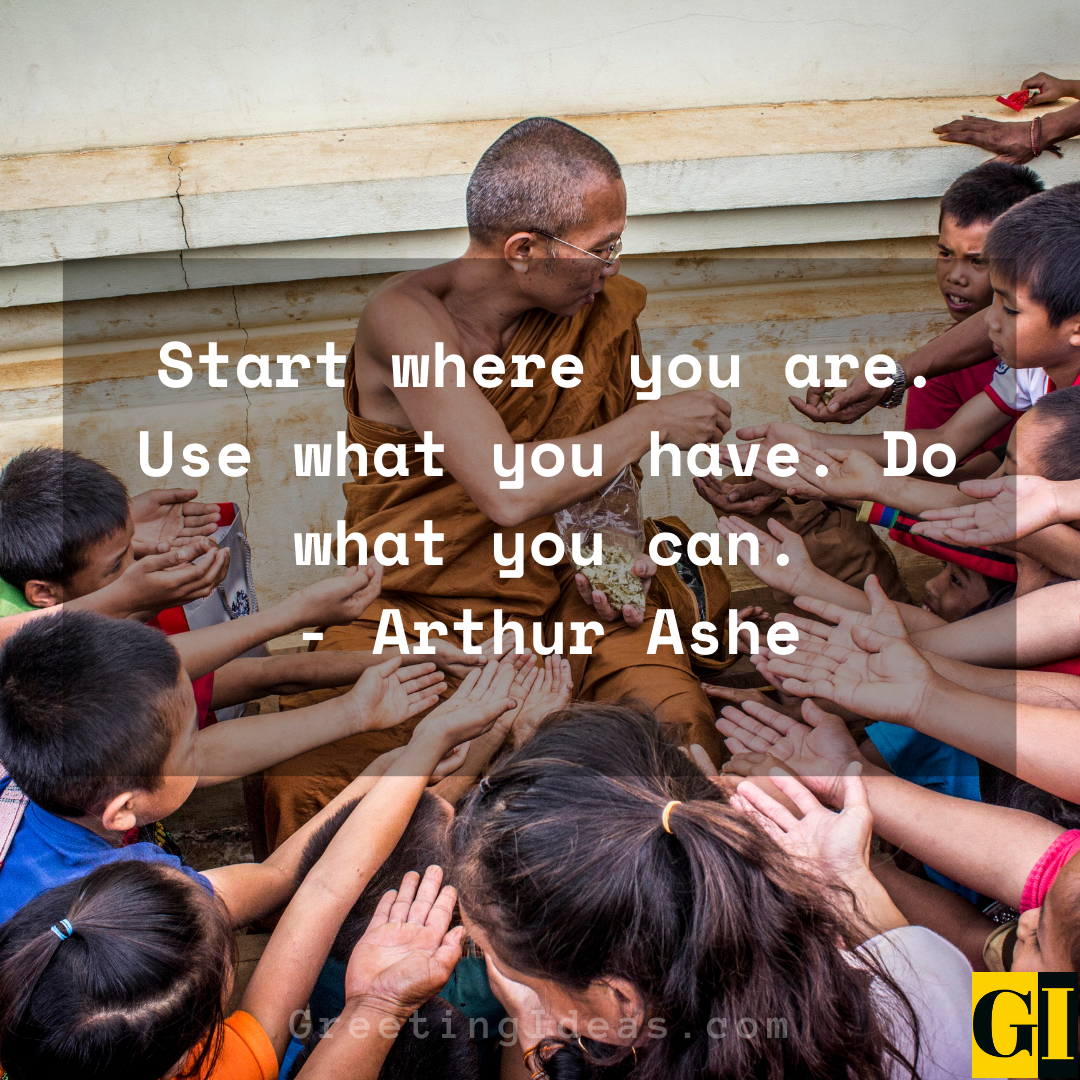 Also Read: 65 Inspiring Unity Quotes Sayings for Family and Community
Volunteers do not necessarily have the time; they just have the heart.
– Elizabeth Andrew
The purpose of life is not to be happy, but to matter, to be productive, to be useful, to have it make some difference that you have lived at all.
– Leo Rosten
You give, but little when you give of your possessions. It is when you give of yourself, that you truly give.
– Kahlil Gibran
I am only one, but I am one. I cannot do everything, but I can do something. And I will not let what I cannot do interfere with what I can do.
– Edward Everett Hale
Volunteers are the only human beings on the face of the earth who reflect this nation's compassion, unselfish caring, patience, and just plain loving one another.
– Erma Bombeck
Too often we underestimate the power of a touch, a smile, a kind word, a listening ear, an honest compliment, or the smallest act of caring, all of which have the potential to turn a life around.
– Leo Buscaglia
One can pay back the loan of gold, but one dies forever in debt to those who are kind.
– Malayan Proverb
Inspirational Volunteering Quotes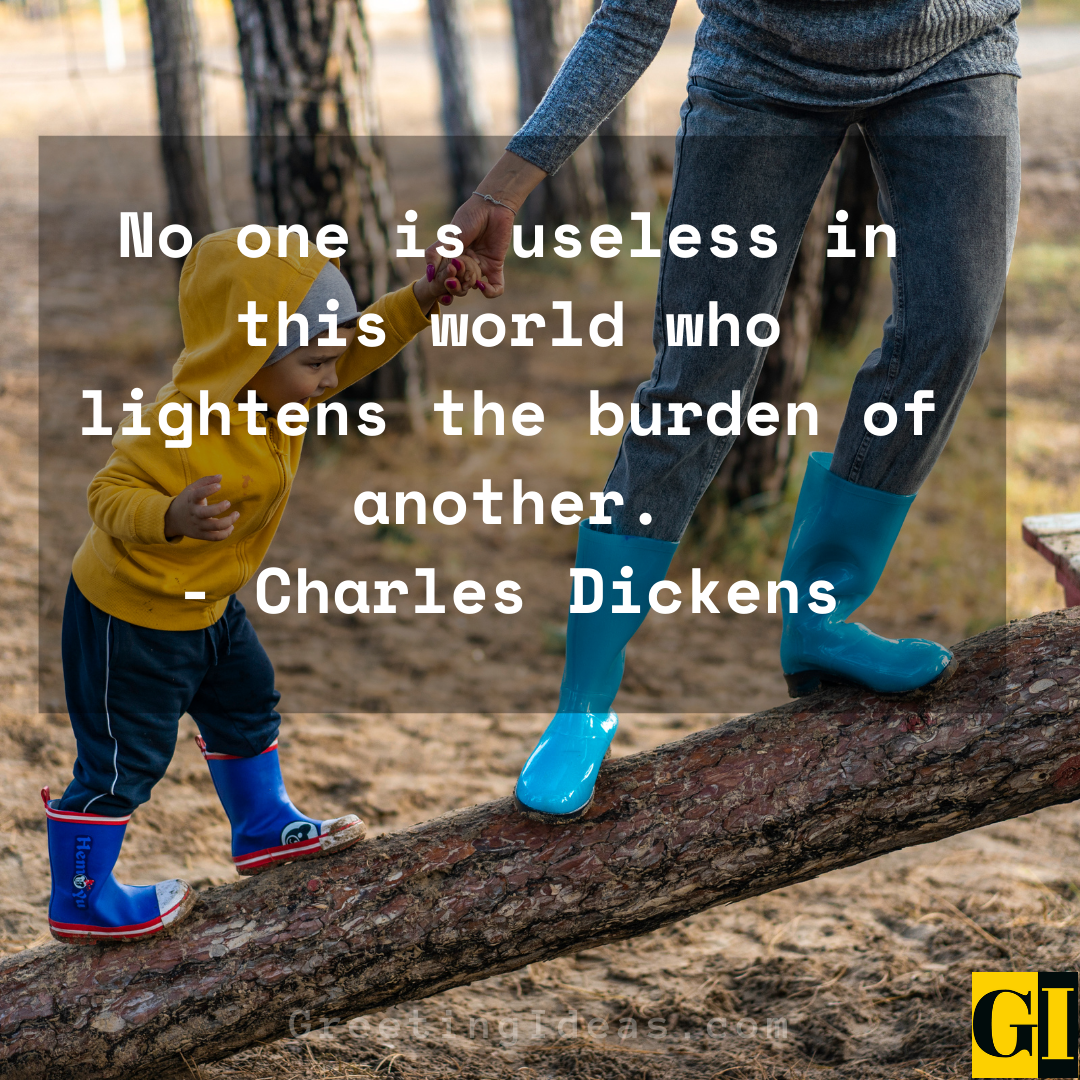 Also Read: 50 Spiritual and Divine Oneness Quotes and Sayings
The best way to find yourself is to lose yourself in the service of others.
– Mahatma Gandhi
Every person can make a difference, and every person should try.
– John F. Kennedy
While earning your daily bread, be sure you share a slice with those less fortunate.
– H. Jackson Brown
Volunteerism is the voice of the people put into action. These actions shape and mold the present into a future of which we can all be proud.
– Helen Dyer
The unselfish effort to bring cheer to others will be the beginning of a happier life for ourselves.
– Helen Keller
Alone we can do so little; together we can do so much.
– Helen Keller
Not only must we be good, but we must also be good for something.
– Henry David Thoreau
Thank You For Volunteering Quotes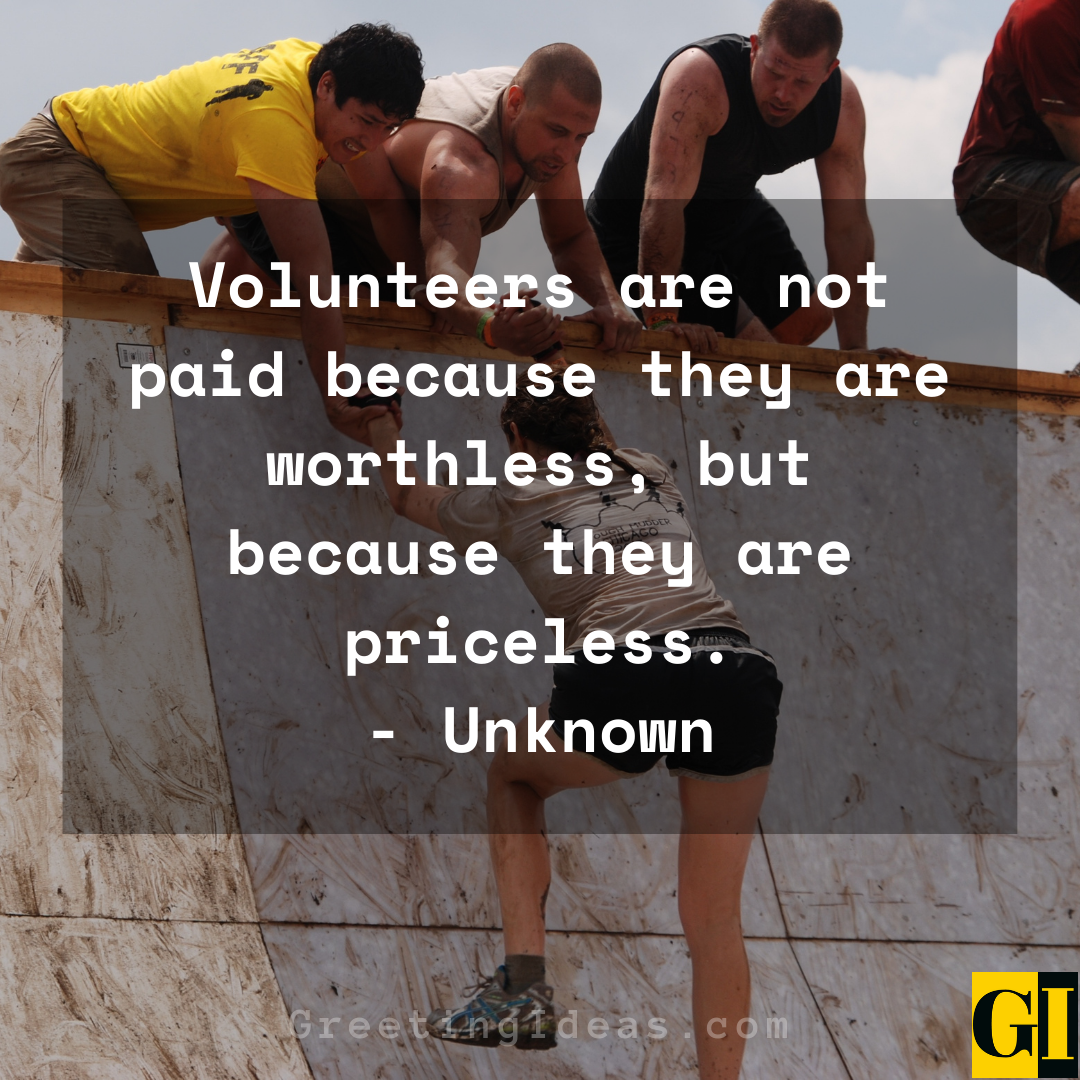 Also Read: 30 Famous Union Quotes Sayings for Solidarity and Teamwork
Be of service. Whether you make yourself available to a friend or co-worker, or you make time every month to do volunteer work, there is nothing that harvests more of a feeling of empowerment than being of service to someone in need.
– Gillian Anderson
Research has shown that people who volunteer often live longer.
– Allen Klein
Volunteering is so pervasive it's invisible. We take for granted all the things that have been pioneered by concerned, active volunteers.
– Susan J. Ellis
The greatest poverty that can afflict the human spirit is the loss of a generous heart. You will know that success has slipped away when your passion for helping others grows cold.
– Bill Lane Doulos
No act of kindness, no matter how small, is ever wasted.
– Aesop
Service to others is the rent you pay for your room here on Earth.
– Muhammad Ali
What is the essence of life? To serve others and to do good.
– Aristotle
Famous Volunteering Quotes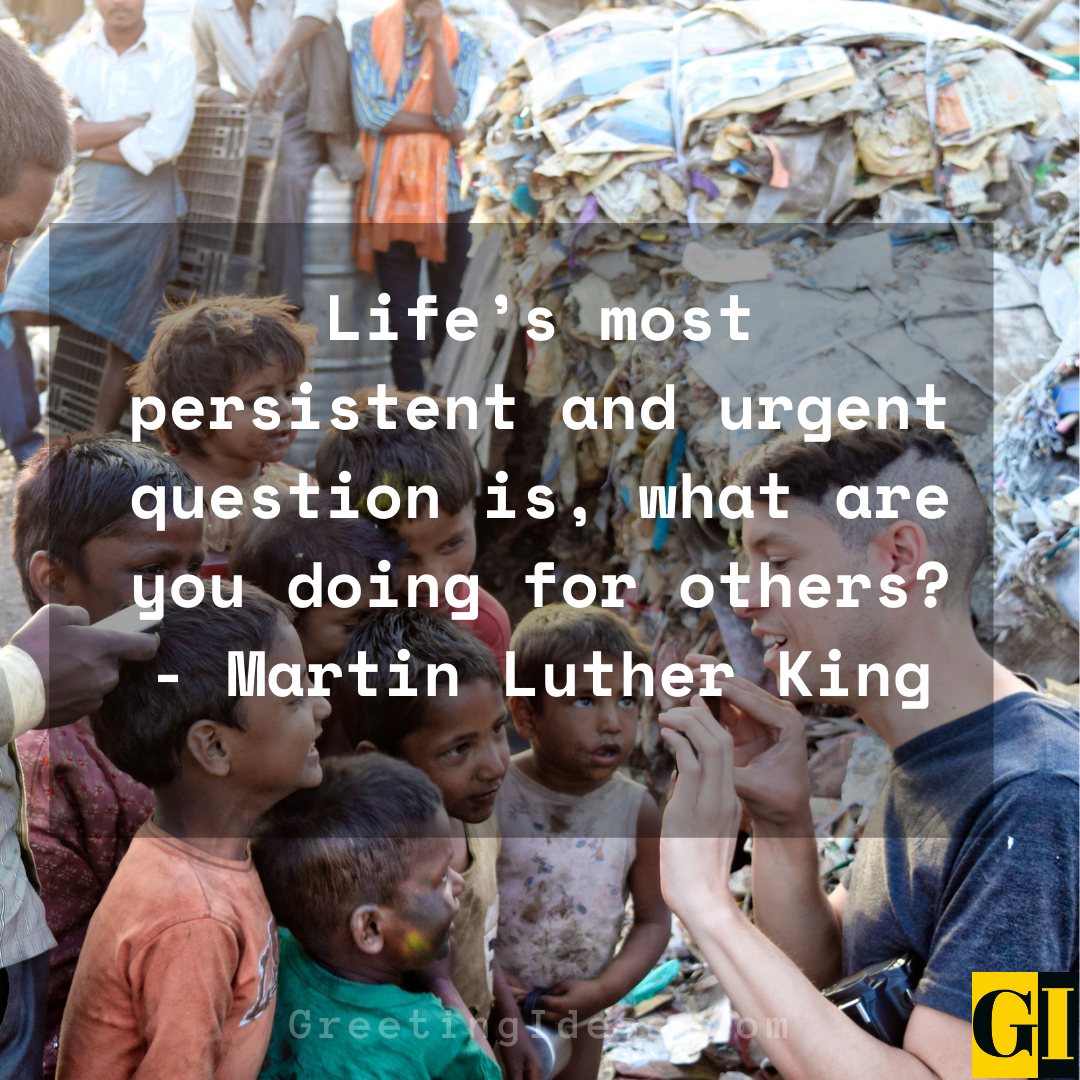 Also Read: 20 Inspiring Most Valuable Quotes and Sayings for Life
We make a living by what we get, but we make a life by what we give.
– Winston Churchill
Never underestimate your ability to make someone else's life better – even if you never know it.
– Greg Louganis
You can easily judge the character of a man by how he treats those who can do nothing for him.
– James D. Miles
We ourselves feel that what we are doing is just a drop in the ocean. But the ocean would be less because of that missing drop.
– Mother Teresa
Never doubt that a small group of thoughtful, committed citizens can change the world; indeed, it's the only thing that ever has.
– Margaret Mead
Giving kids clothes and food is one thing but it's much more important to teach them that other people besides themselves are important, and that the best thing they can do with their lives is to use them in the service of other people.
– Dolores Huerta
Ask not what your country can do for you, ask what you can do for your country.
– John F. Kennedy
Motivating Quotes About Volunteering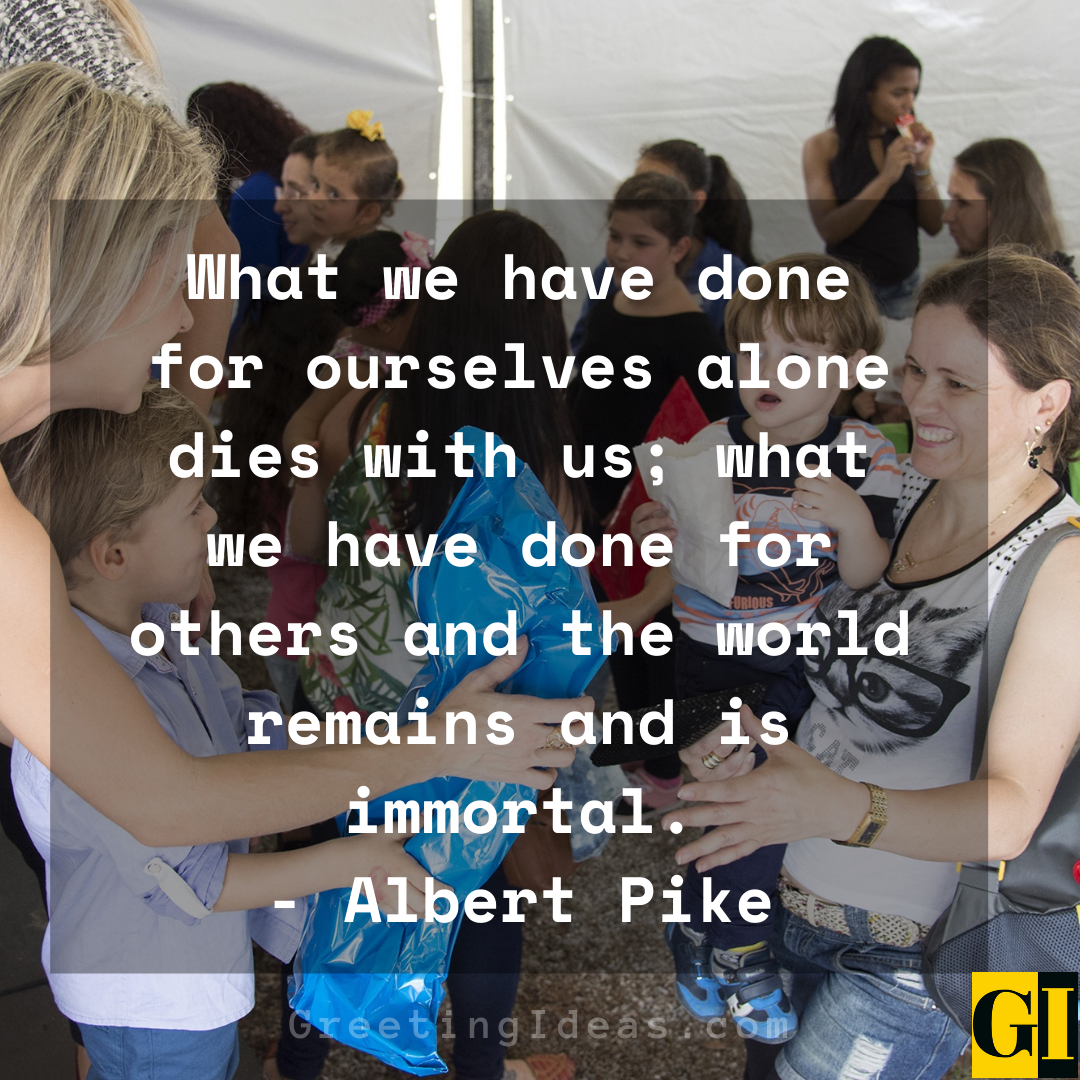 Also Read: 15 Best United Nations Quotes on Peace and Human Rights
Three keys to more abundant living: caring about others, daring for others, sharing with others.
– William Arthur Ward
To be good, and to do good, is all we have to do.
– John Adams
To show great love for God and our neighbor we need not do great things. It is how much love we put in the doing that makes our offering something beautiful for God.
– Mother Teresa
There is no better exercise for your heart, than reaching down and helping to lift someone up.
– Bernard Meltzer
Only when we give joyfully, without hesitation or thought of gain, can we truly know what love means.
– Leo Buscaglia
Volunteers are not paid because they are worthless, but because they are priceless.
– unknown
Love and kindness are never wasted. They always make a difference. They bless the one who receives them, and they bless you, the giver.
– Barbara De Angelis
Great Quotes For Volunteering And Service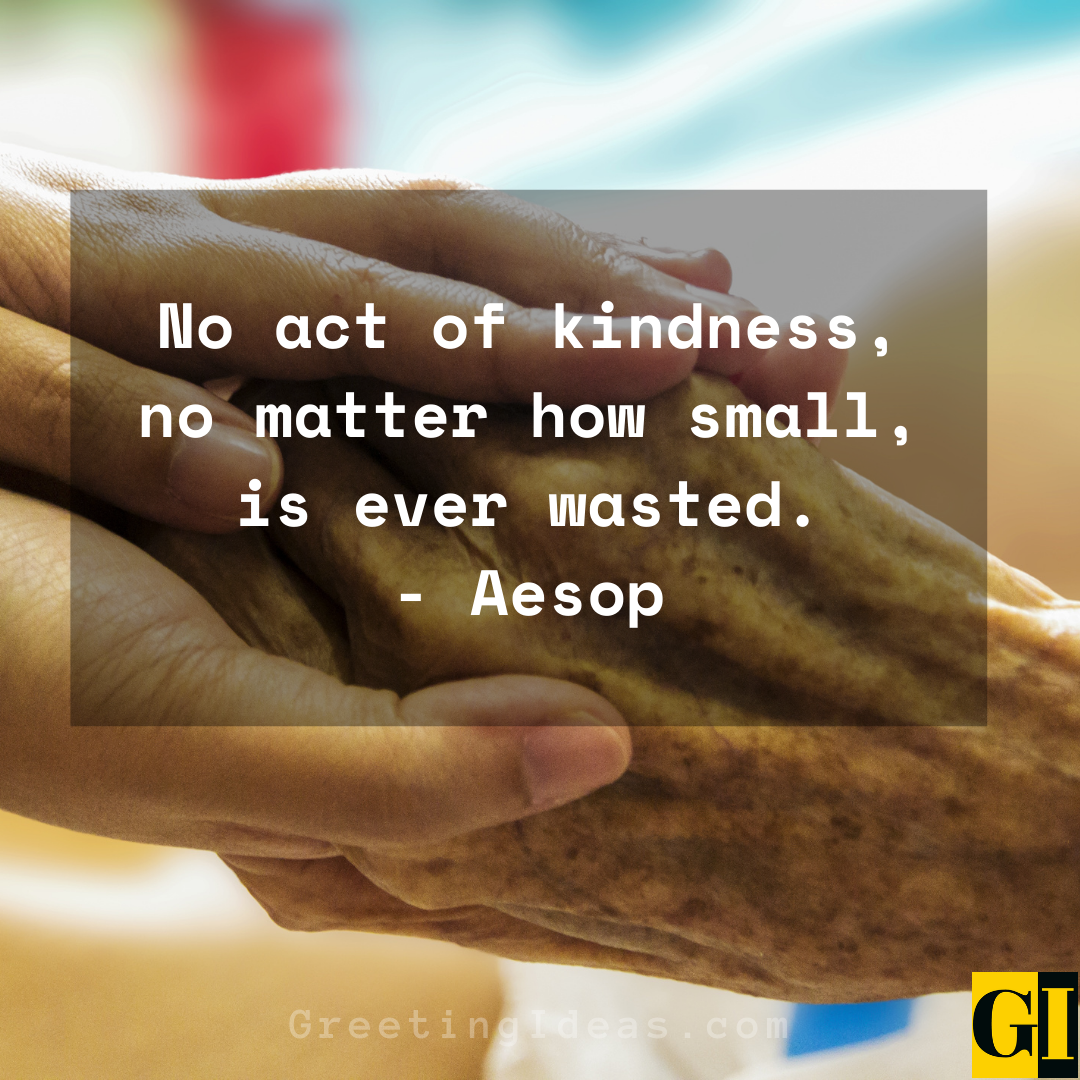 Also Read: 90 Always Remember You are Beautiful Quotes and Sayings
When you give yourself, you receive more than you give.
– Antoine de Saint-Exupéry
No one is useless in this world who lightens the burden of another.
– Charles Dickens
Life's most persistent and urgent question is, what are you doing for others?
– Martin Luther King
Everybody can be great, because anybody can serve. You don't have to have a college degree to serve. You don't have to make your subject and your verb agree to serve. You don't have to know the second theory of thermodynamics in physics to serve. You only need a heart full of grace. A soul generated by love.
– Martin Luther King
What we have done for ourselves alone dies with us; what we have done for others and the world remains and is immortal.
– Albert Pike
How wonderful it is that nobody need wait a single moment before starting to improve the world.
– Anne Frank
Start where you are. Use what you have. Do what you can.
– Arthur Ashe
Loving Act Of Volunteering Quotes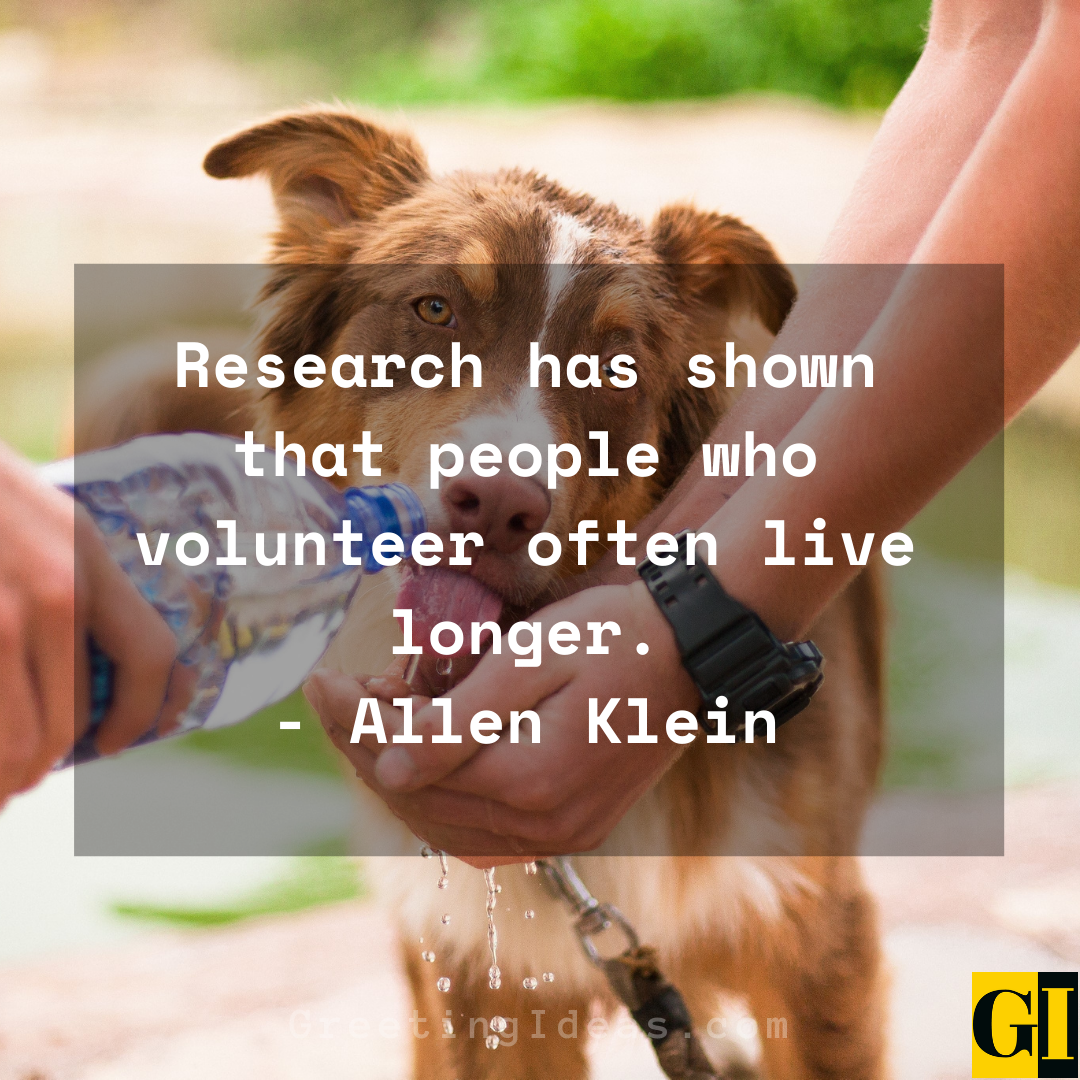 Also Read: 50 Famous Positive Uplifting Quotes for Difficult Times
As you grow older, you will discover that you have two hands — one for helping yourself, and the other for helping others.
– Audrey Hepburn
If you think you are too small to be effective, you have never been in bed with a mosquito.
– Betty Reese
It is not enough to be compassionate. You must act.
– Dalai Lama XIV
At the end of the day it's not about what you have or even what you've accomplished. It's about who you've lifted up, who you've made better. It's about what you've given back.
– Denzel Washington
Even if it's a little thing, do something for those who have need of a man's help something for which you get no pay but the privilege of doing it. For, remember, you don't live in a world all your own. Your brothers are here, too.
– Dr. Albert Schweitzer
Unless someone like you cares a whole awful lot, nothing is going to get better. It's not.
– Dr. Seuss
I've learned that you shouldn't go through life with a catcher mitt on both hands. You need to be able to throw something back.
– Maya Angelou
Inspiring Quotes on Volunteering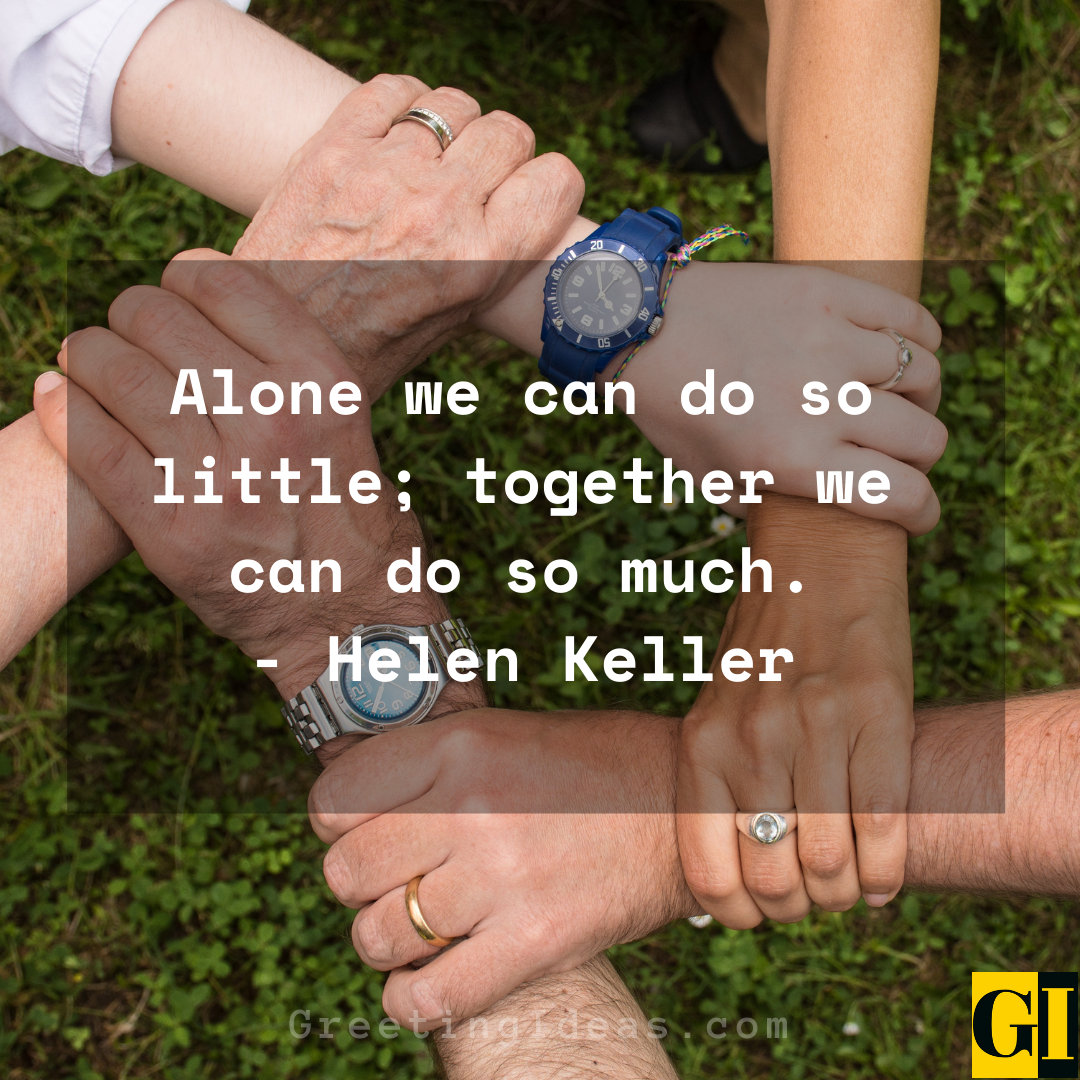 Also Read: 50 Inspirational Youth Quotes for Inner Power and Upliftment
I am a little pencil in the hand of a writing God who is sending a love letter to the world.
– Mother Teresa
The true meaning of life is to plant trees under whose shade you do not expect to sit.
– Nelson Henderson
The smallest act of kindness is worth more than the grandest intention.
– Oscar Wilde
The willingness to share does not make one charitable; it makes one free.
– Robert Brault
If you become a helper of hearts, springs of wisdom will flow from your heart.
– Rumi
Wherever there is a human being, there is an opportunity for a kindness.
– Seneca
You may not have saved a lot of money in your life, but if you have saved a lot of heartaches for other folks, you are a pretty rich man.
– Seth Parker
Volunteer Appreciation Quotes Sayings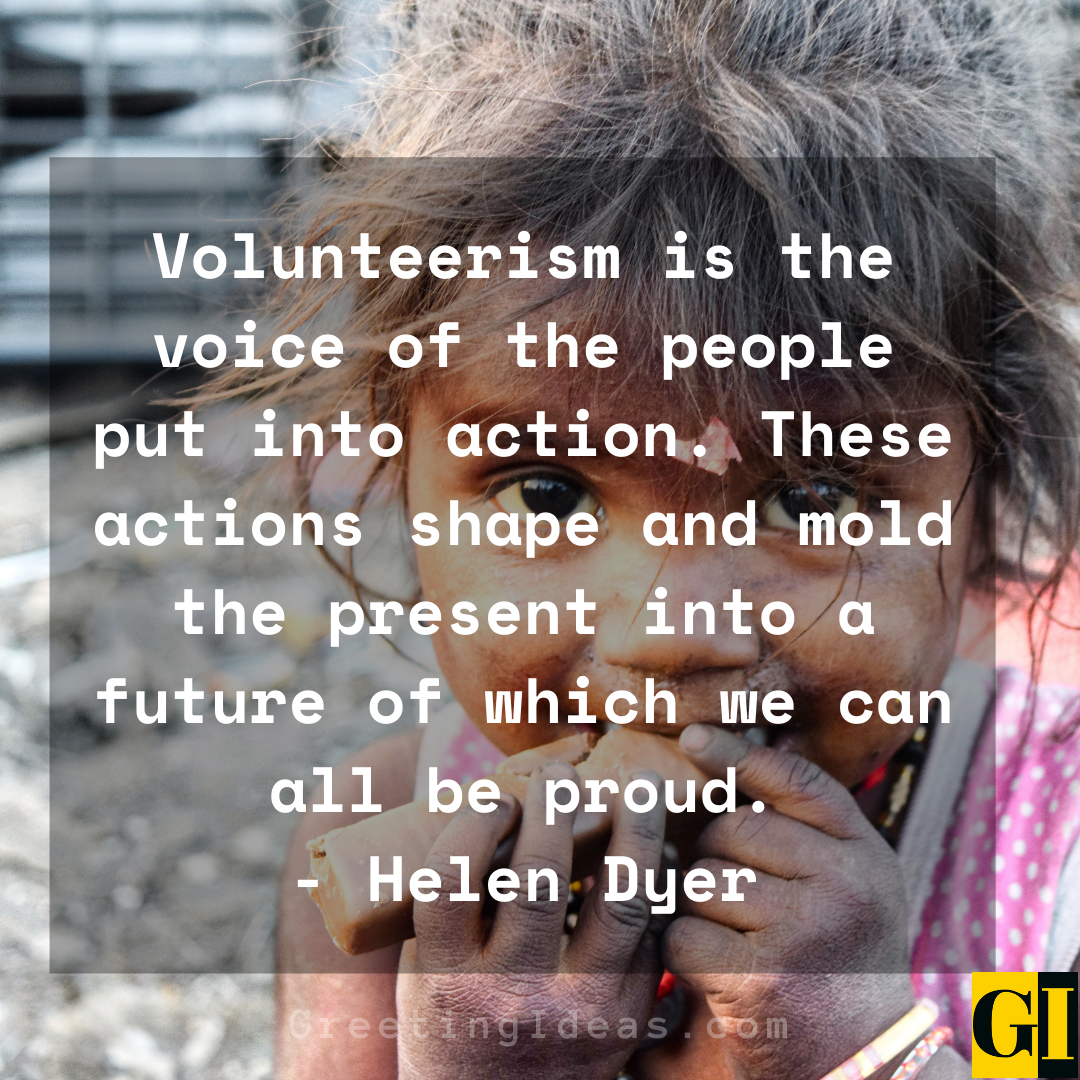 Also Read: 50 Insightful Hungry Quotes and Sayings on Life and Poverty
Because the people who are crazy enough to think they can change the world are the ones who do.
– Steve Jobs
The work an unknown good man has done is like a vein of water flowing hidden underground, secretly making the ground green.
– Thomas Carlyle
If you want to touch the past, touch a rock. If you want to touch the present, touch a flower. If you want to touch the future, touch a life.
– Unknown
Volunteers are love in motion!
– Unknown
Being good is commendable, but only when it is combined with doing good is it useful.
– Unknown
It's nice to be important, but it's more important to be nice.
– Unknown
Kindness, like a boomerang, always returns.
– Unknown
The Power Of Volunteering Quotes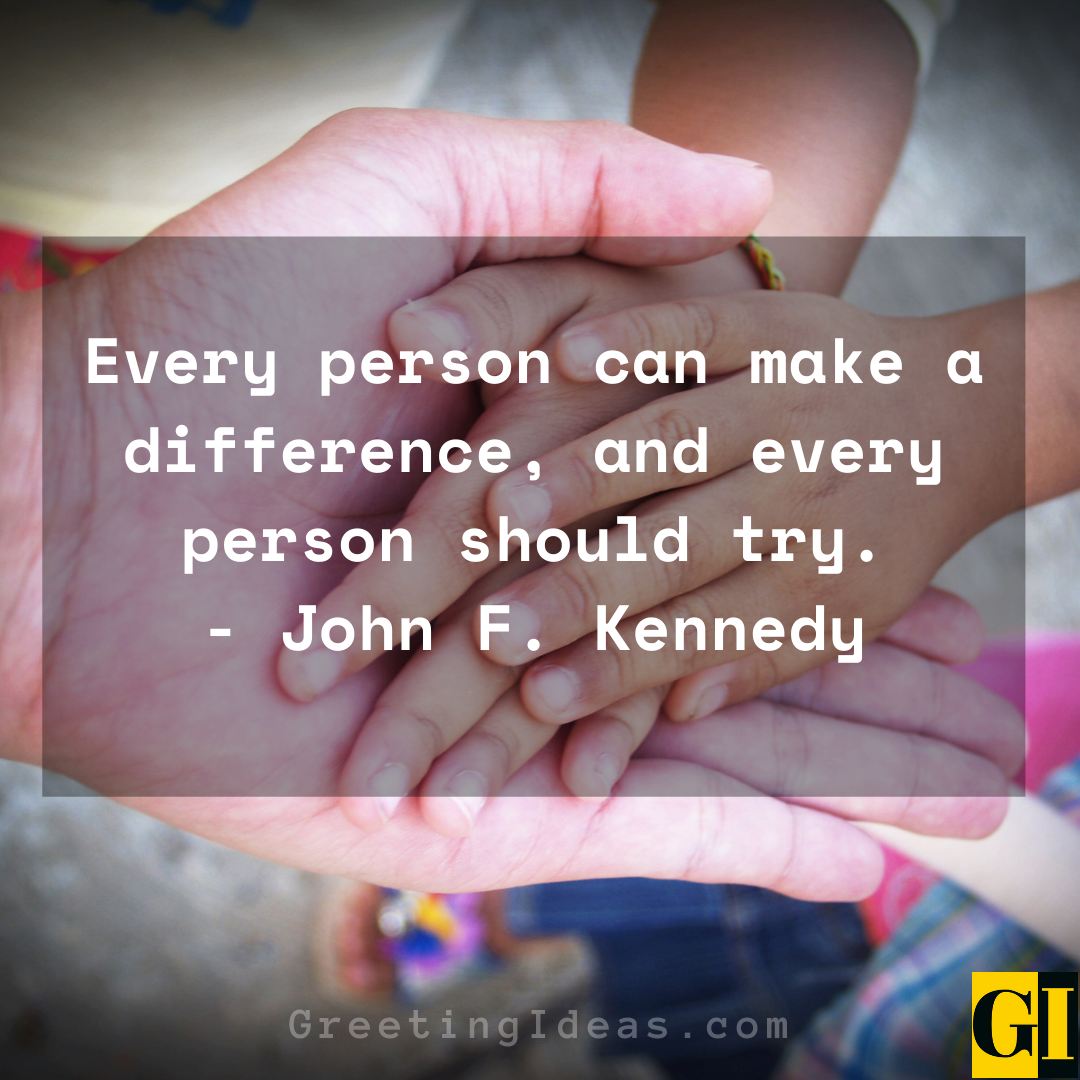 Also Read: Famous Activist Quotes on Animal, Environment, Social Rights
Act as if what you do makes a difference. It does.
– William James
The meaning of life is to find your gift. The purpose of life is to give it away.
– William Shakespeare
When I started counting my blessings, my whole life turned around.
– Willie Nelson
Doing nothing for others is the undoing of ourselves.
– Horace Mann
The only people with whom, you should try to get even are those who have helped you.
– John E. Southard
We cannot live only for ourselves. A thousand fibers connect us with our fellow men.
– Herman Melville
The broadest, and maybe the most meaningful definition of volunteering: Doing more than you have to because you want to, in a cause you consider good.
– Ivan Scheier
Those who bring sunshine to the lives of others cannot keep it from themselves.
– James Matthew Barrie
Only by giving are you able to receive more than you already have.
– Jim Rohn
To ease another's heartache is to forget one's own.
– Abraham Lincoln
Remember that the happiest people are not those getting more, but those giving more.
– H. Jackson Brown Jr.
Unselfish and noble actions are the most radiant pages in the biography of souls.
– David Thomas
There are two ways of spreading light – to be the candle or the mirror that reflects it.
– Edith Wharton
It's easy to make a buck. It's a lot tougher to make a difference.
– Tom Brokaw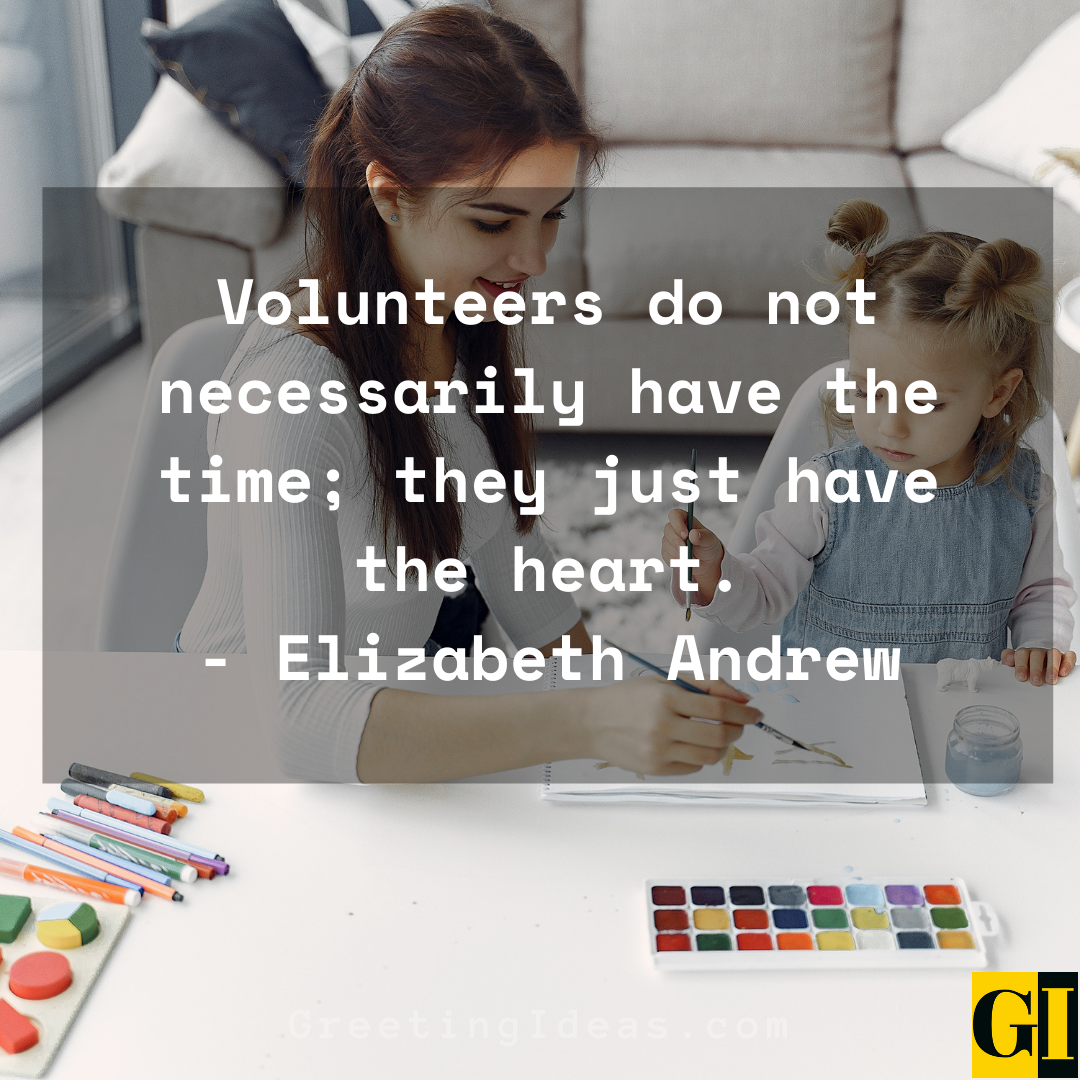 Also Read: 40 Motivational and Inspiring Valor Quotes and Sayings
We hope you enjoy reading our famous volunteering quotes collection.
Share it with your loved ones and in social circles too.
Sharing is Caring!