FTC disclaimer. This post contains affiliate links, and I will be compensated if you purchase through one of my links.
Read our thought-provoking and insightful luxury quotes and sayings from famous authors and personalities to live a life of real richness.
Simplicity Luxury quotes:
Manolo Blahnik puts it beautifully,' The greatest luxury is being free.'
More than fancy cars, bags, homes, travel, and overconsumption lifestyle, we need to accumulate more richness and satisfaction in the inner dimension.
Because ultimately, all we ever want from luxury is to feel happy, contented, and satisfied through material pleasures.
The real luxury is living in a way that elevates your overall daily well-being and facilitates continuous harmony with yourself and the world.
What is a true luxury life?
Let our money, talent, time, energy, and relationship choices lead us to more mental freedom and joy.
We are mistaken if we operate from a center of incomplete desires and assume that earning more money and material luxuries will give us more fulfillment.
There is no limit to an individual desire for material wealth, leading to more stress, anxiety, depression, and a persistent feeling of inner emptiness.
A great way to accumulate real wealth and richness is to start reading wisdom literature and gain clarity on the real purpose of our life.
Firstly, gain inner richness and let that inner wisdom guide you in having the right relationship with worldly pleasures.
One of the great quotes on luxury from Anais Nin says, 'Luxury is not a necessity to me, but beautiful and good things are.'
We hope our attitude towards richness echoes the sentiment of the French author Anais Nin.
Classy Luxury Quotes And Sayings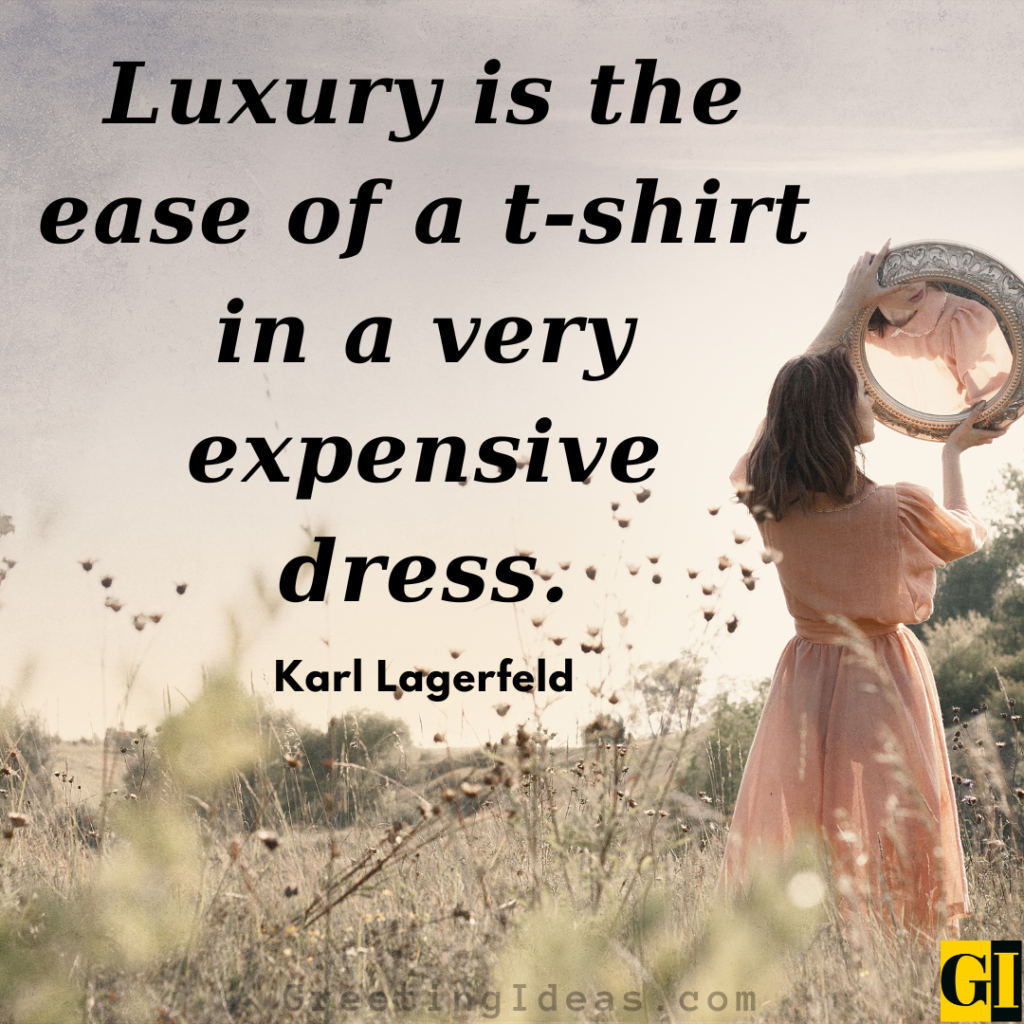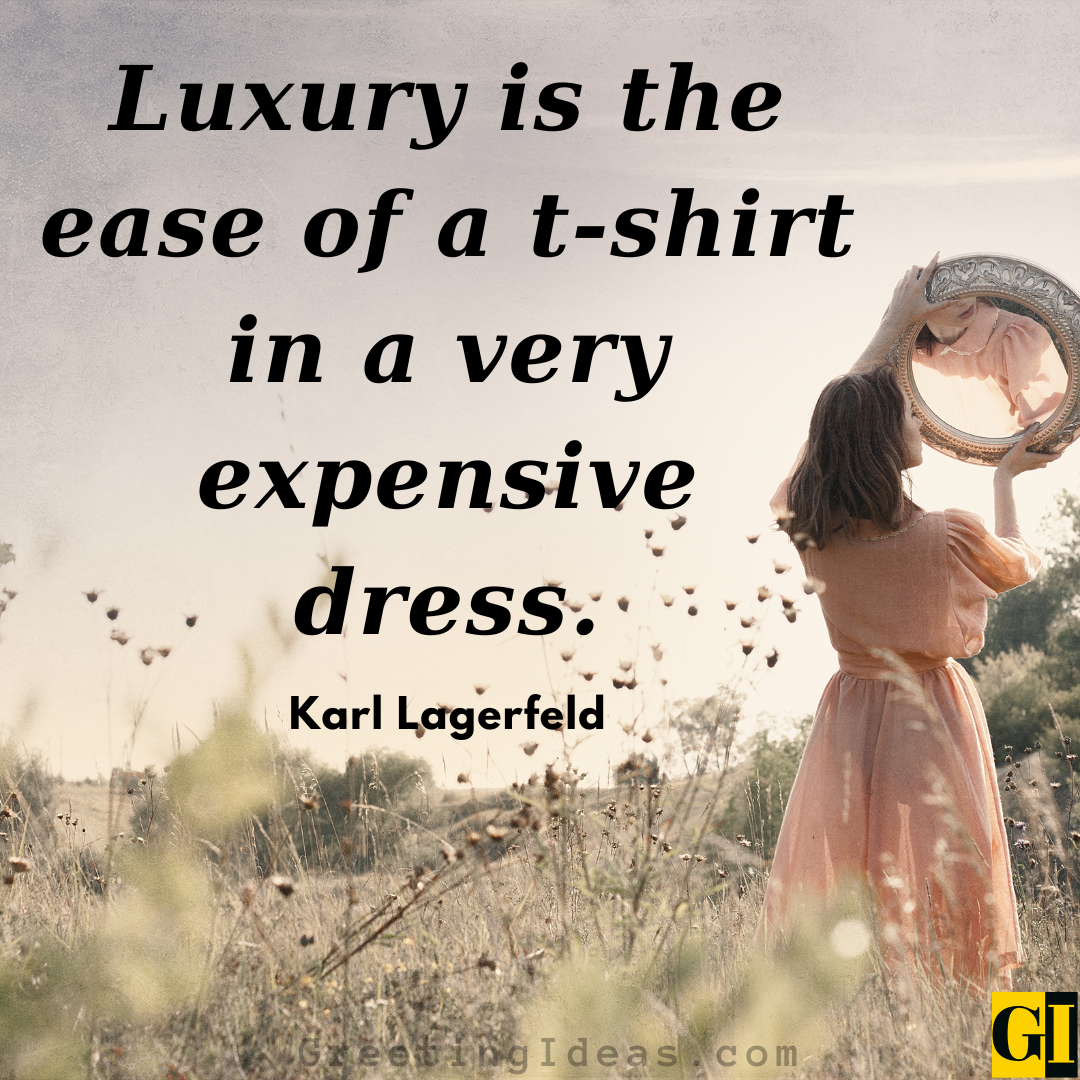 Also Read: 48 Best Simplicity Quotes and Sayings for Light-hearted Life
Happy endings are a luxury of fiction.
– Trudi Canavan
When you dance you can enjoy the luxury of being you.
– Paulo Coelho
You can't afford the luxury of a negative thought.
– Peter McWilliams
Luxury is the ease of a t-shirt in a very expensive dress.
– Karl Lagerfeld
Luxury is not a necessity to me, but beautiful and good things are.
– Anais Nin
Luxury is a state of mind.
– L'Wren Scott
Reading is my greatest luxury.
– Louise Brown
Luxury is experiencing reality.
– Chogyam Trungpa
It's a luxury to be understood.
– Ralph Waldo Emerson
The greatest luxury is being free.
– Manolo Blahnik
Get used to a rough life, for luxury does not last forever.
– Umar
Style is luxury, and luxury is simply what makes you happy.
– Deborah Needleman
Luxury is more deadly than any foe.
– Juvenal
Art is a luxury but also a necessity.
– Edwidge Danticat
The past is the luxury of proprietors.
– Jean-Paul Sartre
Attitude Luxury Quotes And Sayings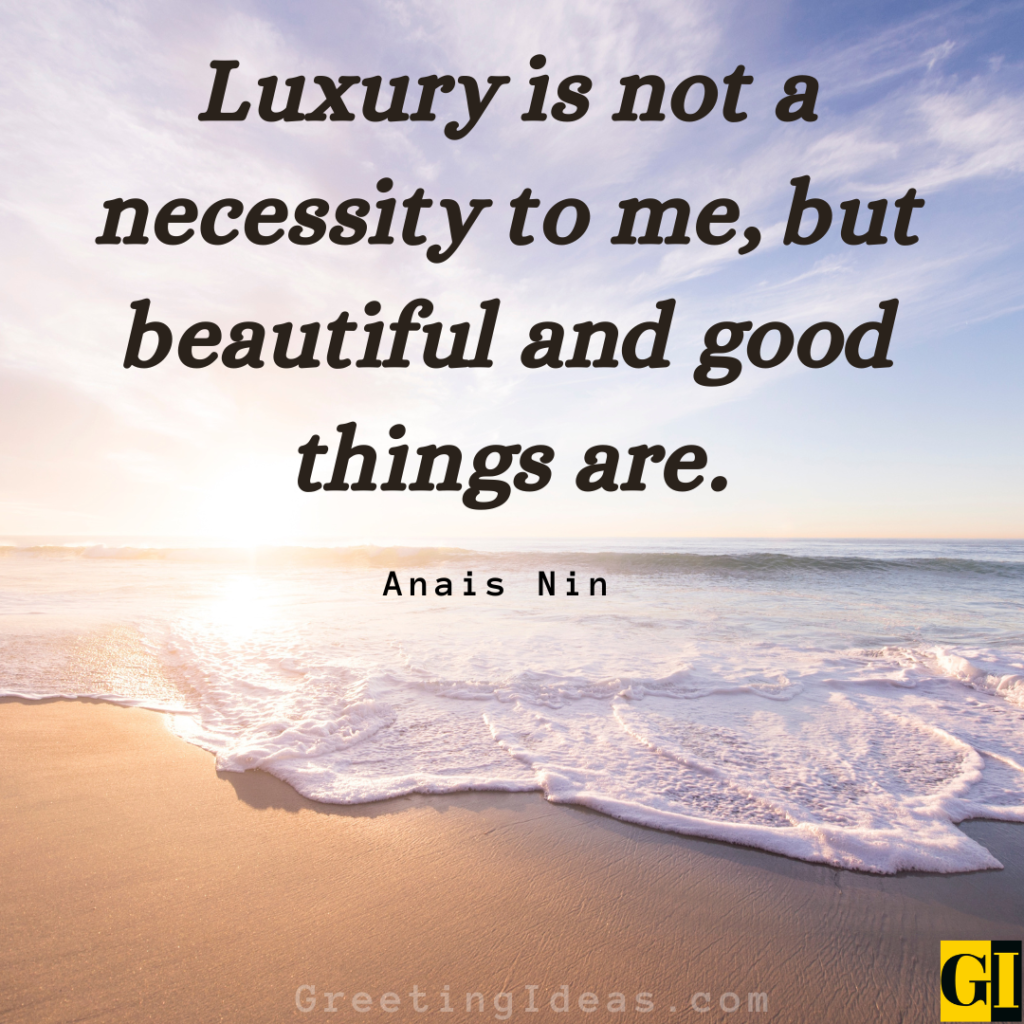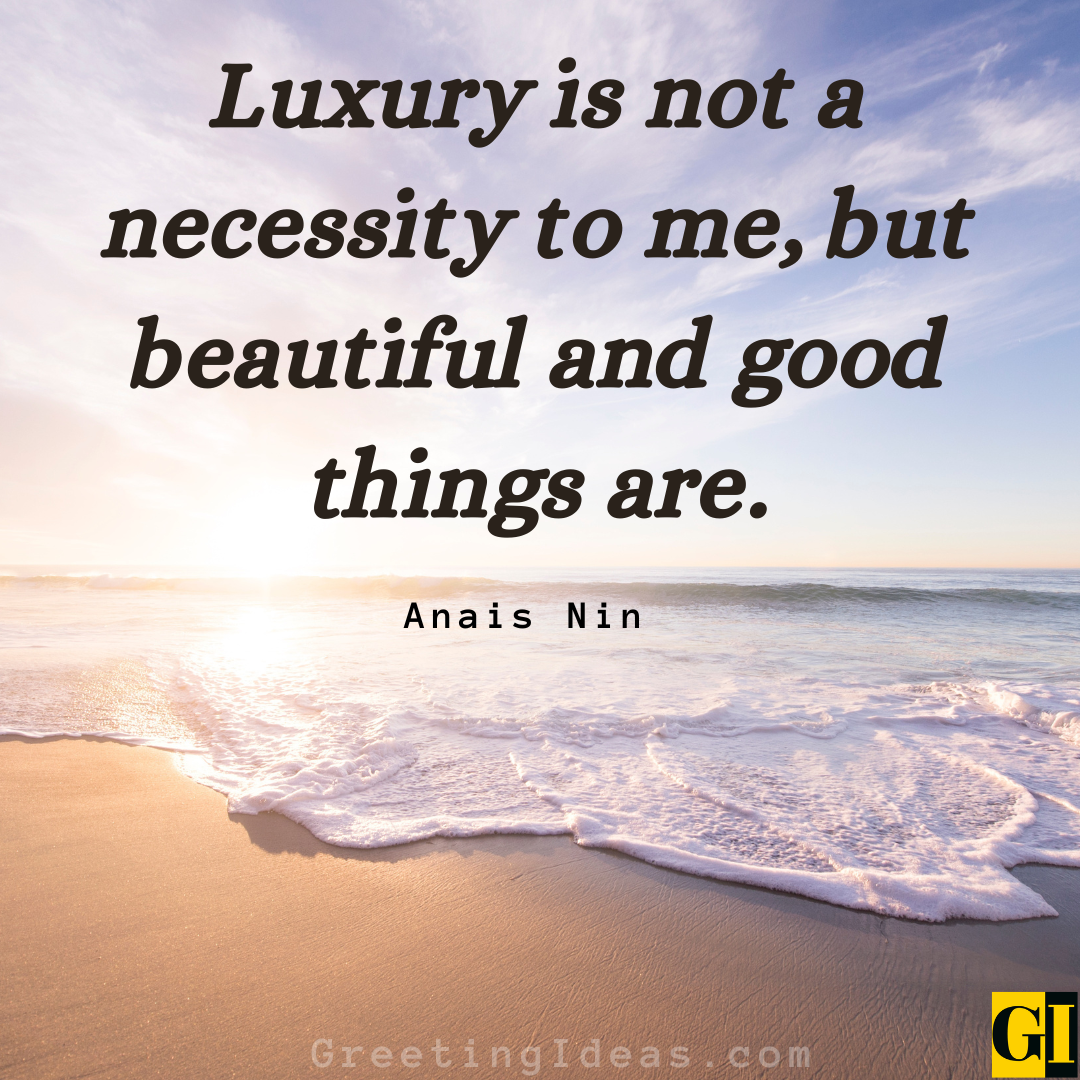 Also Read: 50 Inspiring Deep Life Quotes and Sayings for a Better You
Morality is a private and costly luxury.
– Henry Adams
Pessimism is the luxury of the powerful.
– Fatima Mernissi
Luxury destroys more efficiently than war.
– Juvenal
Luxury ruins republics; poverty, monarchies.
– Charles de Montesquieu
It is only to the happy that tears are a luxury.
– Thomas Moore
Poverty is an expensive luxury. We cannot afford it.
– Eleanor Roosevelt
Class structures are a luxury that we cannot afford.
– H. Rap Brown
The future is the most expensive luxury in the world.
– Thornton Wilder
Luxury must be comfortable, otherwise it is not luxury.
– Coco Chanel
Real luxury is time and opportunity to read for pleasure.
– Jane Brody
Pessimism is a luxury that a Jew can never allow himself.
– Golda Meir
Sometimes choice is a luxury that fate does not afford us.
– Jasper Fforde
Luxury is the income tax of vanity. But it is so pleasant.
– Karl Lagerfeld
Literacy is not a luxury, it is a right and a responsibility.
– William J. Clinton
The less luxury there is in a republic, the more it is perfect.
– Baron de Montesquieu
Quotes About Luxury Lifestyle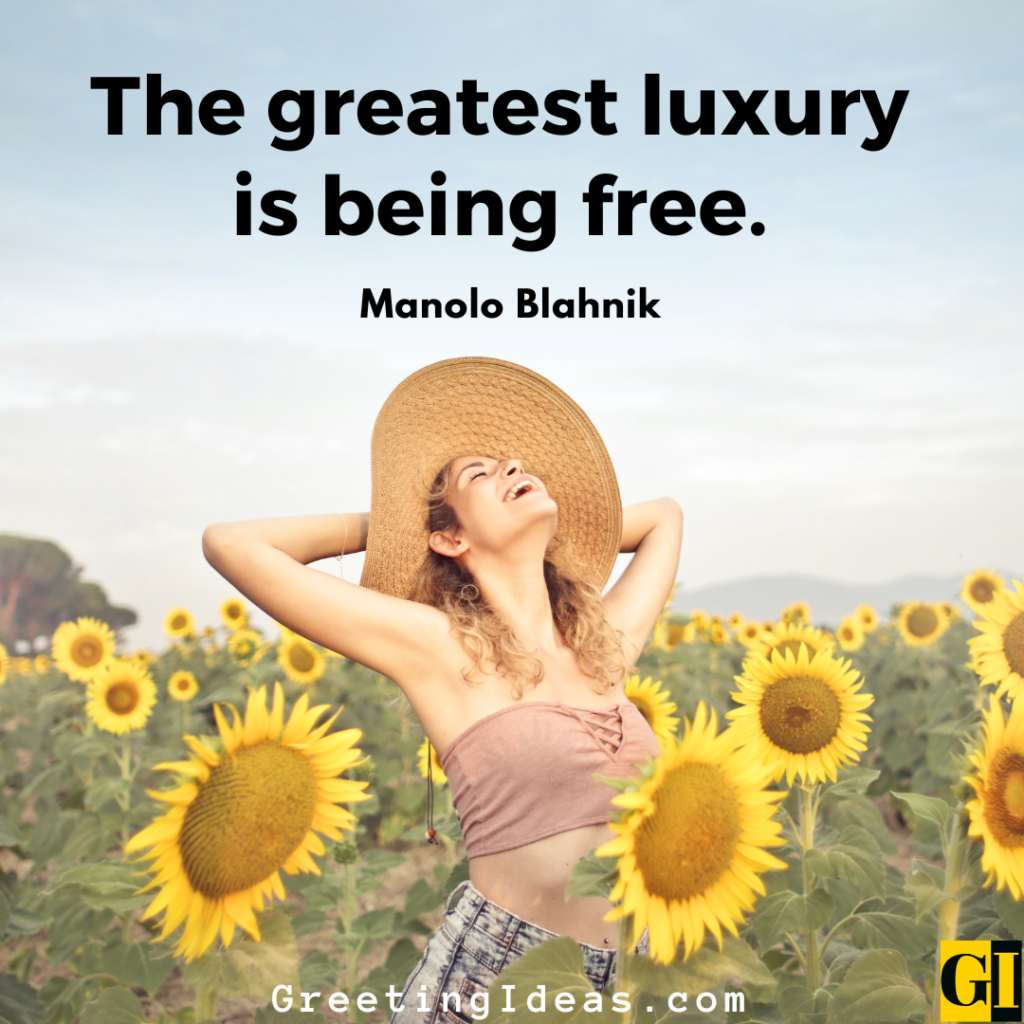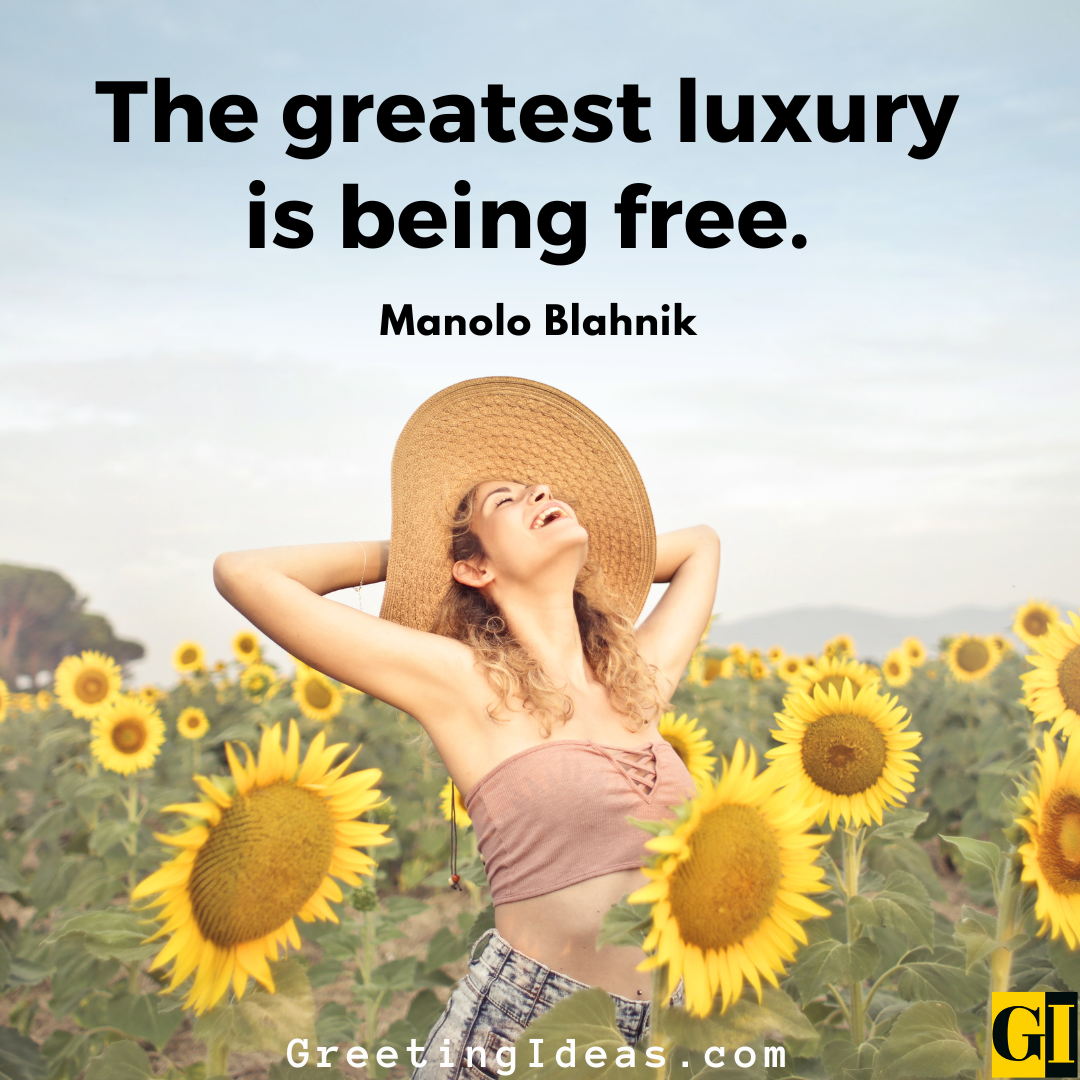 Also Read: 40 Self Satisfaction Quotes and Sayings To Live a Free Life
Luxury is about pleasing yourself, not dressing for other people.
– Marc Jacobs
The only luxury is time. The time you get to spend with your family.
– Kanye West
Let us have the luxury of silence.
– Jane Austen
Luxury is nice, but creativity is nicer.
– Lena Dunham
It's not a luxury if you can't do without it!
– Elizabeth Jane Howard
The luxury of age was the giving up of vanity.
– Colum Mccann
All luxury corrupts either the morals or the taste.
– Joseph Joubert
God has blessed me to see the luxury side of things.
– DJ Khaled
War has become a luxury that only small nations can afford.
– Hannah Arendt
Contemplation is a luxury, requiring time and alternatives.
– Tahir Shah
You shouldn't have to have money to have a luxury fragrance.
– Lady Gaga
Pleasure is, after all, a luxury. It's love that's essential.
– John Dufresne
Luxury will be always around, no matter what happens in the world.
– Carolina Herrera
The luxury of doing good surpasses every other personal enjoyment.
– John Gay
Self-pity is the simplest luxury.
– Rita Mae Brown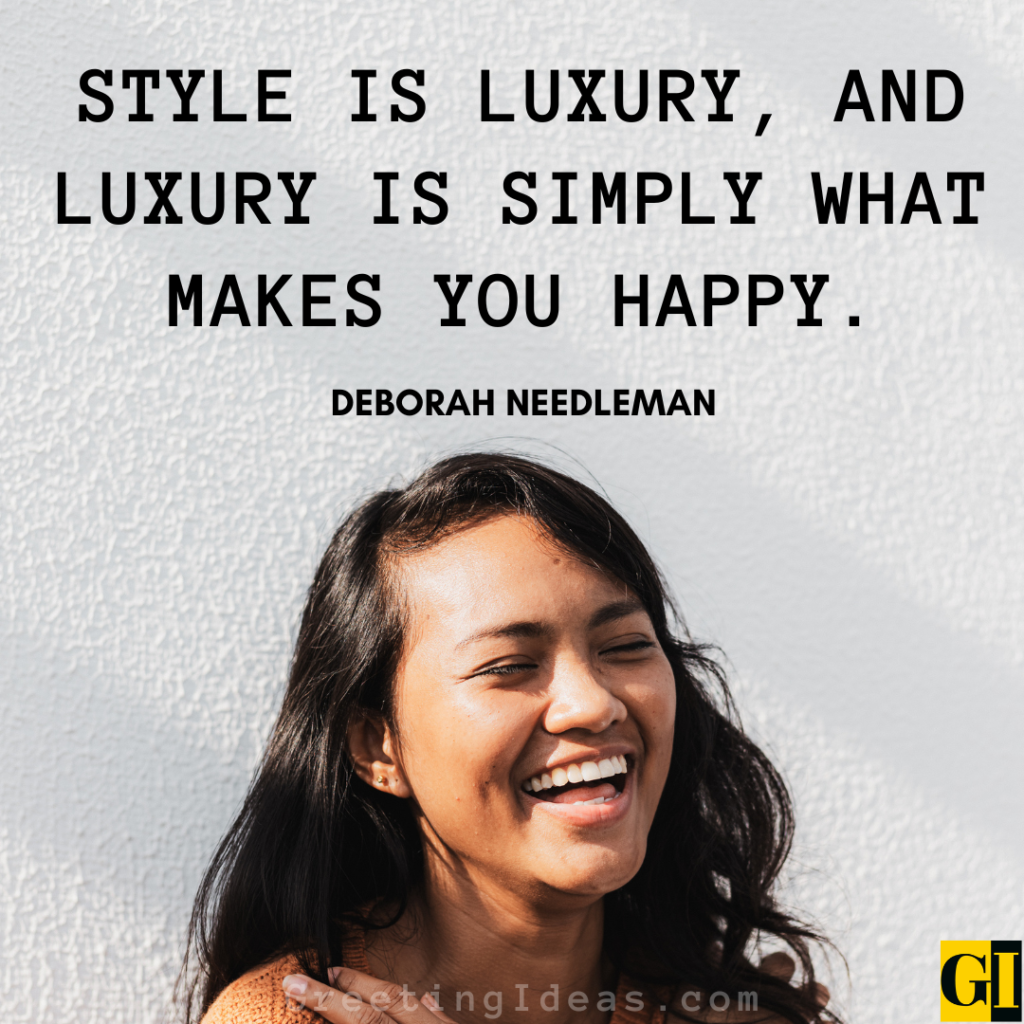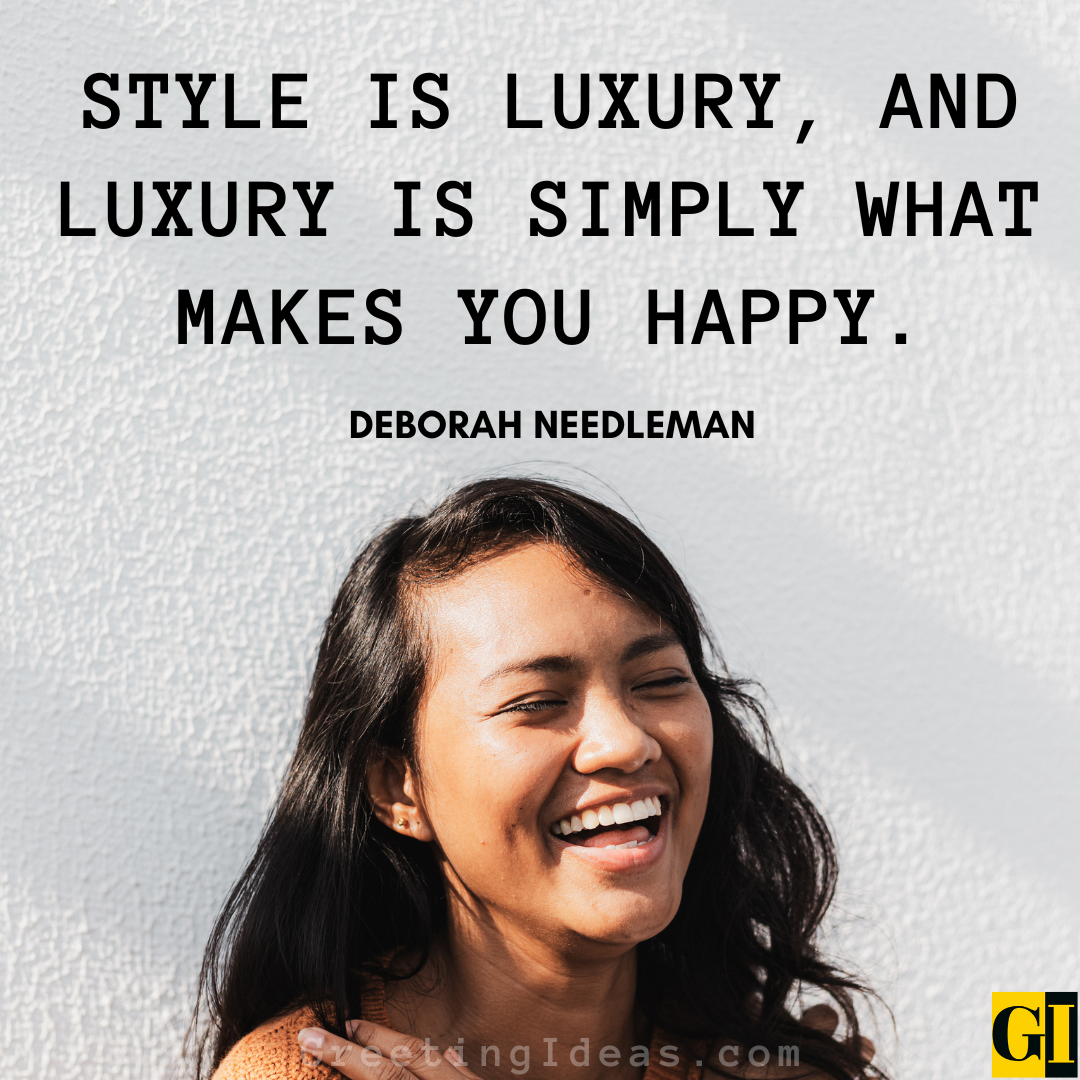 Also Read: 25 Don't Be Shallow Quotes and Sayings for Deep Living
We hope you liked reading our lifestyle luxury quotes collection.
Share it with your loved ones and in social circles.
Sharing is Caring!