FTC disclaimer. This post contains affiliate links, and I will be compensated if you purchase through one of my links.
Explore our positive life gets better quotes and sayings from prominent authors, philosophers, and thinkers to be more resilient during testing times.
Life is hard, but it will get better quotes:
Stoic philosopher Marcus Aurelius insightfully quotes, ' I do what is mine to do; the rest doesn't disturb me.'
Let's live life one day at a time but in the right direction that keeps reducing our mental baggage. Then life gets better with every passing day.
And what is the wrong direction that one should be cautious of that makes life more complicated? A mind that has no clarity and understanding.
A confused mind is always involved in a tug-of-war with emotions and conflicting thought processes like muddy water resulting in frequent mental turmoils.
The more we get influenced by the world without understanding, the more mental disturbances we invite into our lives, making life more demanding and challenging.
How to live a better life?
Instead, let's take life one day at a time and live it rightly, improving our mental health.
Observe yourself and the world, understand, realize, learn, grow, and evolve. Living inevitably gets better and healthier when we care for our mental wellness.
We hope our curated collection of life gets better quotes is a worthy read.
Life Gets Better Quotes And Sayings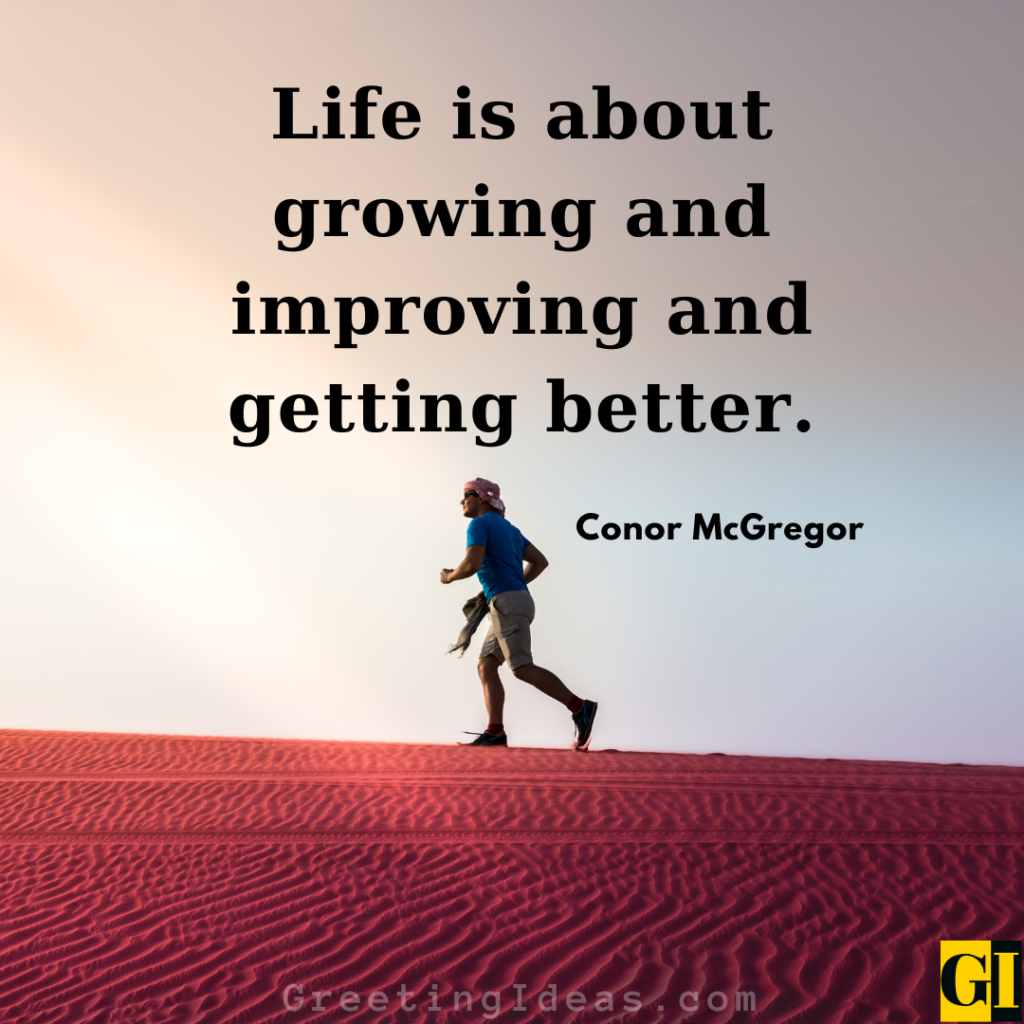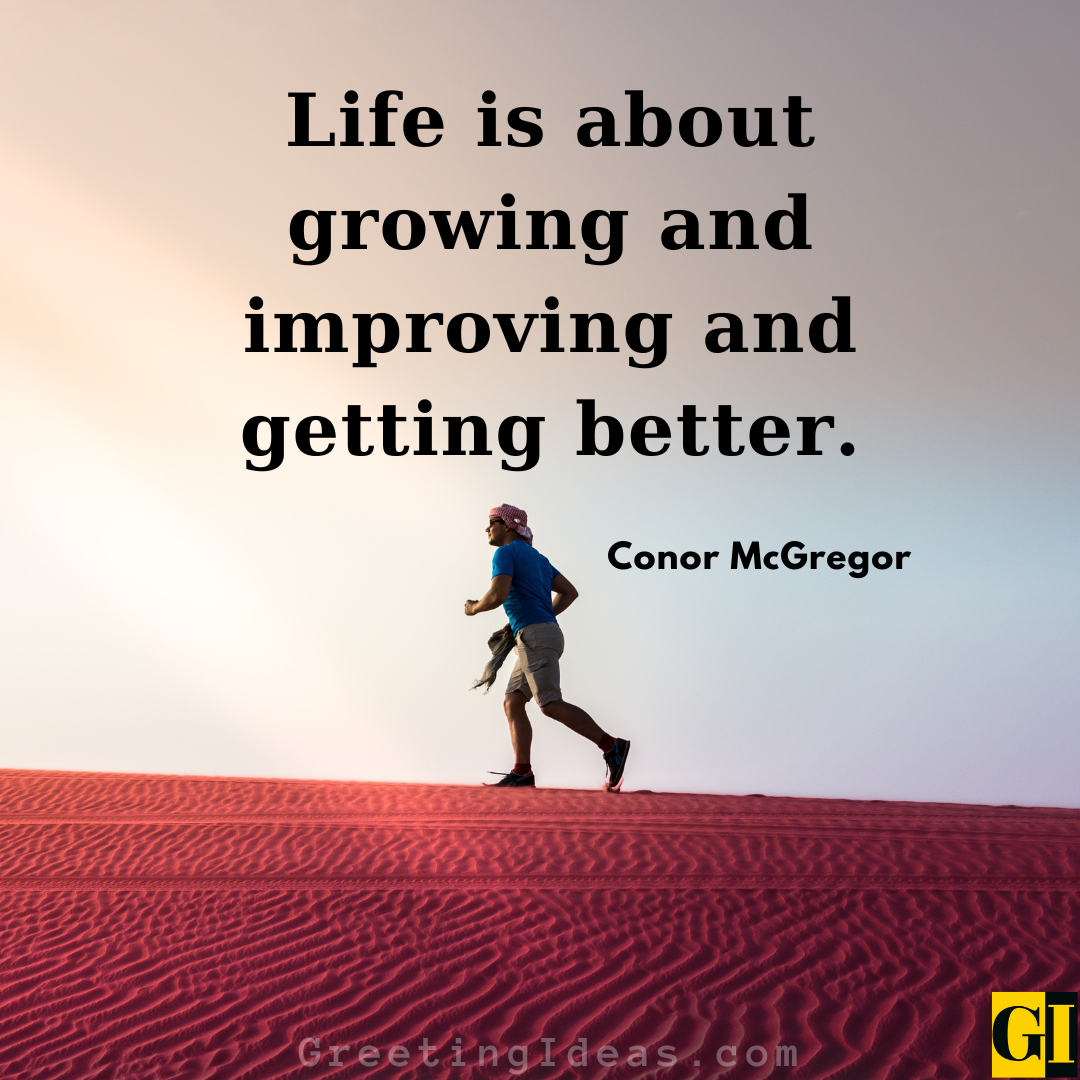 Also Read: 100 Self-Empowerment Quotes and Sayings For Powerful Living
You can always get better. Nobody can stop you from getting better, and nobody can stop you from trying to make something right.
– Roseanne Barr
Do not let what you cannot do interfere with what you can do.
– John Wooden
Life is about growing and improving and getting better.
– Conor McGregor
Go confidently in the direction of your dreams. Live the life you've imagined.
– Henry David Thoreau
Everything in your life gets better when you get better, and nothing is ever going to get better until you get better.
– Larry Winget
There is something you must always remember. You are braver than you believe, stronger than you seem, and smarter than you think.
– A.A. Milne
Become addicted to constant and never-ending self-improvement.
– Anthony J. D'Angelo
Do not bother just to be better than your contemporaries or predecessors. Try to be better than yourself.
– William Faulkner
Rise above the storm and you will find the sunshine.
– Mario Fernandez
Don't start living tomorrow, tomorrow never arrives. Start working on your dreams and ambitions today.
– Anonymous
The secret of change is to focus all of your energy, not on fighting the old, but on building the new.
– Socrates
It's gonna get harder before it gets. But it will get better, you just gotta make it through the hard stuff first.
– Anonymous
Hope My Life Gets Better Quotes And Sayings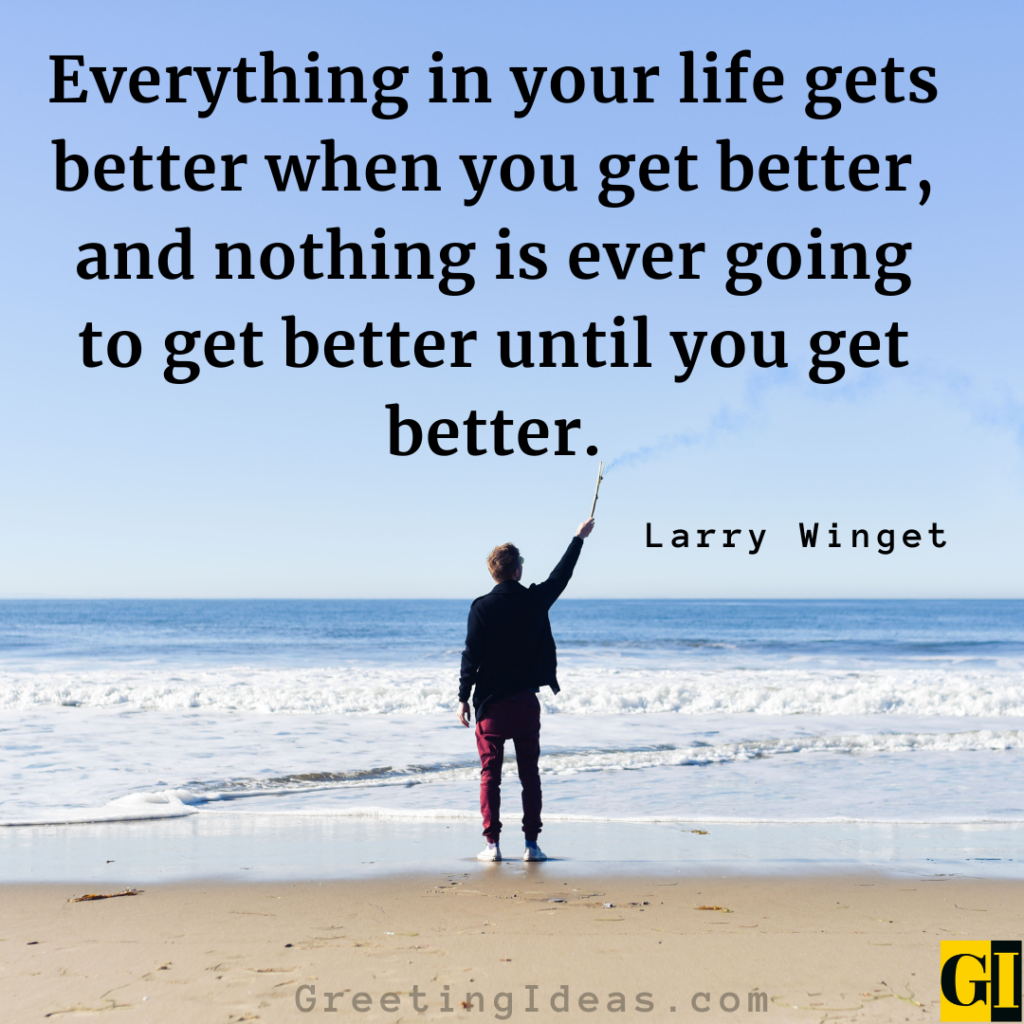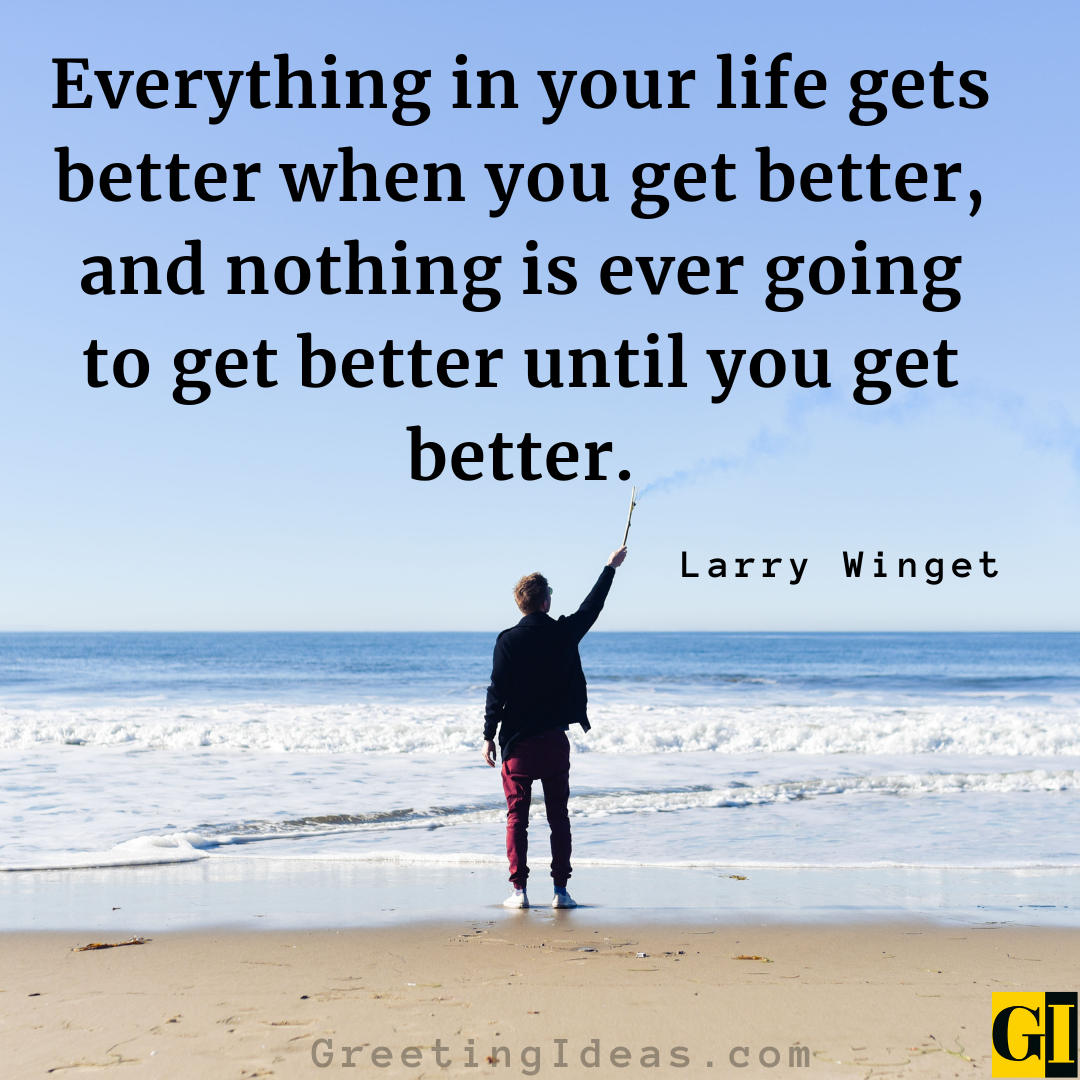 Also Read: 90 Learning From Mistakes Quotes To Become A Better Person
In the middle of a difficulty lies opportunity.
– Albert Einstein
There is only one corner of the universe you can be certain of improving, and that's your own self.
– Aldous Huxley
The will to win, the desire to succeed, the urge to reach your full potential these are the keys that will unlock the door to personal excellence.
– Confucius
Look up at the stars and not down at your feet. Try to make sense of what you see, and wonder about what makes the universe exist. Be curious.
– Stephen Hawking
Your life does not get better by chance, it gets better by change.
– Jim Rohn
The best decisions you can ever make are the decisions that will guide you to enhance your gifts in order to create a better life for you and others.
– Israelmore Ayivor
We must accept finite disappointment, but we must never lose infinite hope.
– Martin Luther King, Jr.
Life has no limitations, except the ones you make.
– Les Brown
Your life can be amazing, if you only tough this period out.
– Dan Savage
Stop waiting around for your life to get better and start getting better with your thoughts, decisions and actions.
– Edmond Mbiaka
Every generation has their challenge. And things change rapidly, and life gets better in an instant.
– Jon Stewart
Most great people have attained their greatest success one step beyond their greatest failure.
– Napoleon Hill
Uplifting Life Gets Better Quotes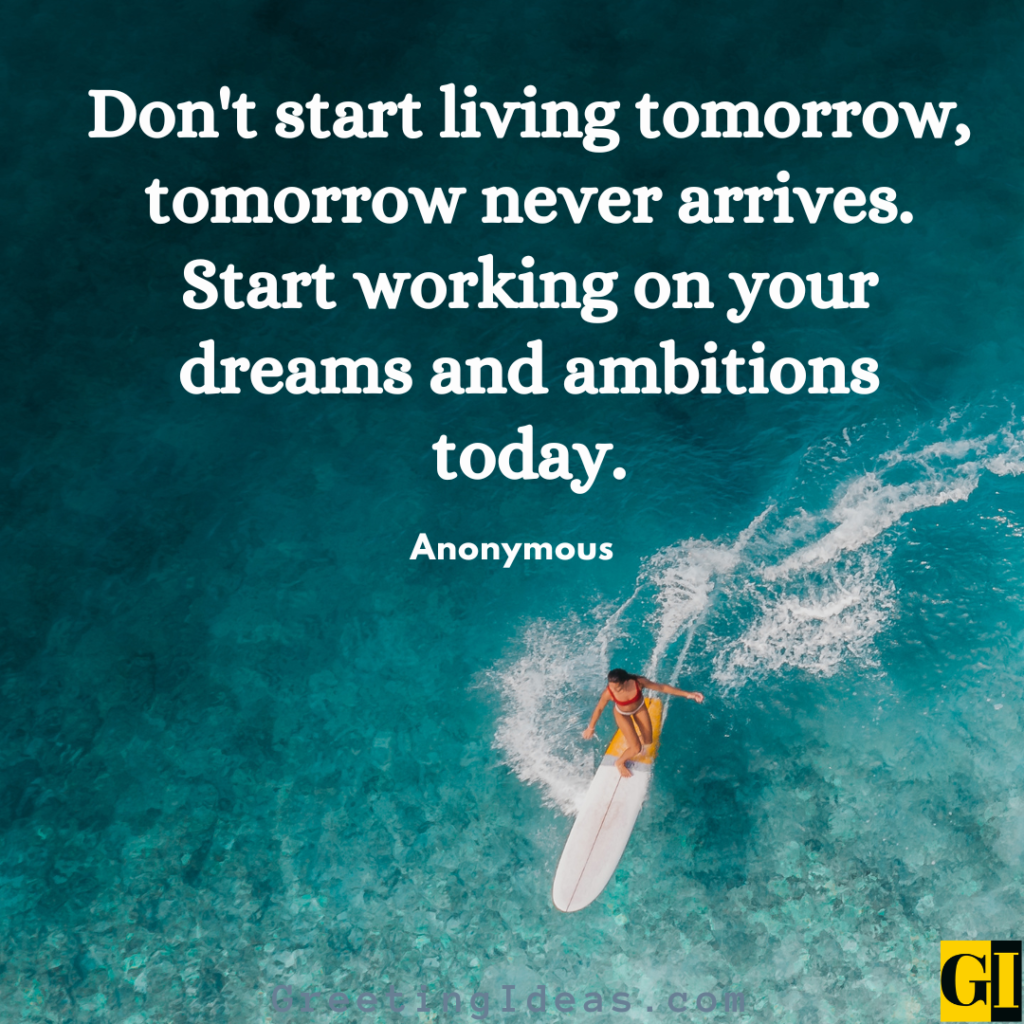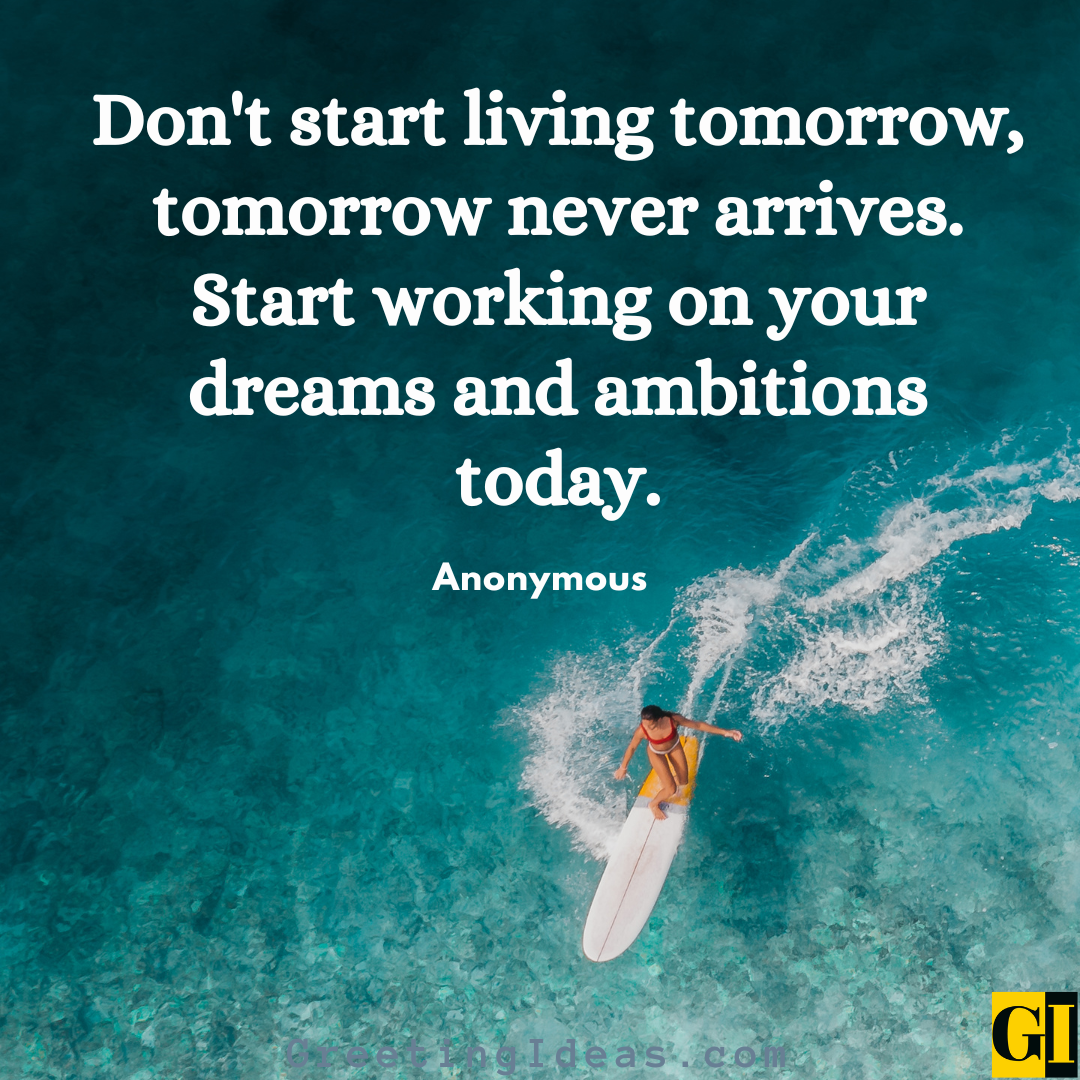 Also Read: 35 Motivational Ambition Quotes to Fuel Inspiration
Do the difficult things while they are easy and do the great things while they are small. A journey of a thousand miles must begin with a single step.
– Lao Tzu
If you believe it will work out, you'll see opportunities. If you believe it won't, you will see obstacles.
– Wayne Dyer
The first step is you have to say that you can.
– Will Smith
Sometimes life gets weird. Hang in there, it gets better.
– Tanner Patrick
When you get into a tight place and everything goes against you, till it seems as though you could not hold on a minute longer, never give up then, for that is just the place and time that the tide will turn.
– Harriet Beecher Stowe
After every storm the sun will smile; for every problem there is a solution, and the soul's indefeasible duty is to be of good cheer.
– William R. Alger
When you have exhausted all possibilities, remember this: you haven't.
– Thomas Edison
Life isn't about finding yourself. Life is about creating yourself.
– George Bernard Shaw
I will prepare and some day my chance will come.
– Abraham Lincoln
Change in all things is sweet.
– Aristotle
Just remember, once you're over the hill you begin to pick up speed.
– Arthur Schopenhaur
The future does not get better by hope, it gets better by plan. And to plan for the future we need goals.
– Jim Rohn
Inspirational Life Gets Better Quotes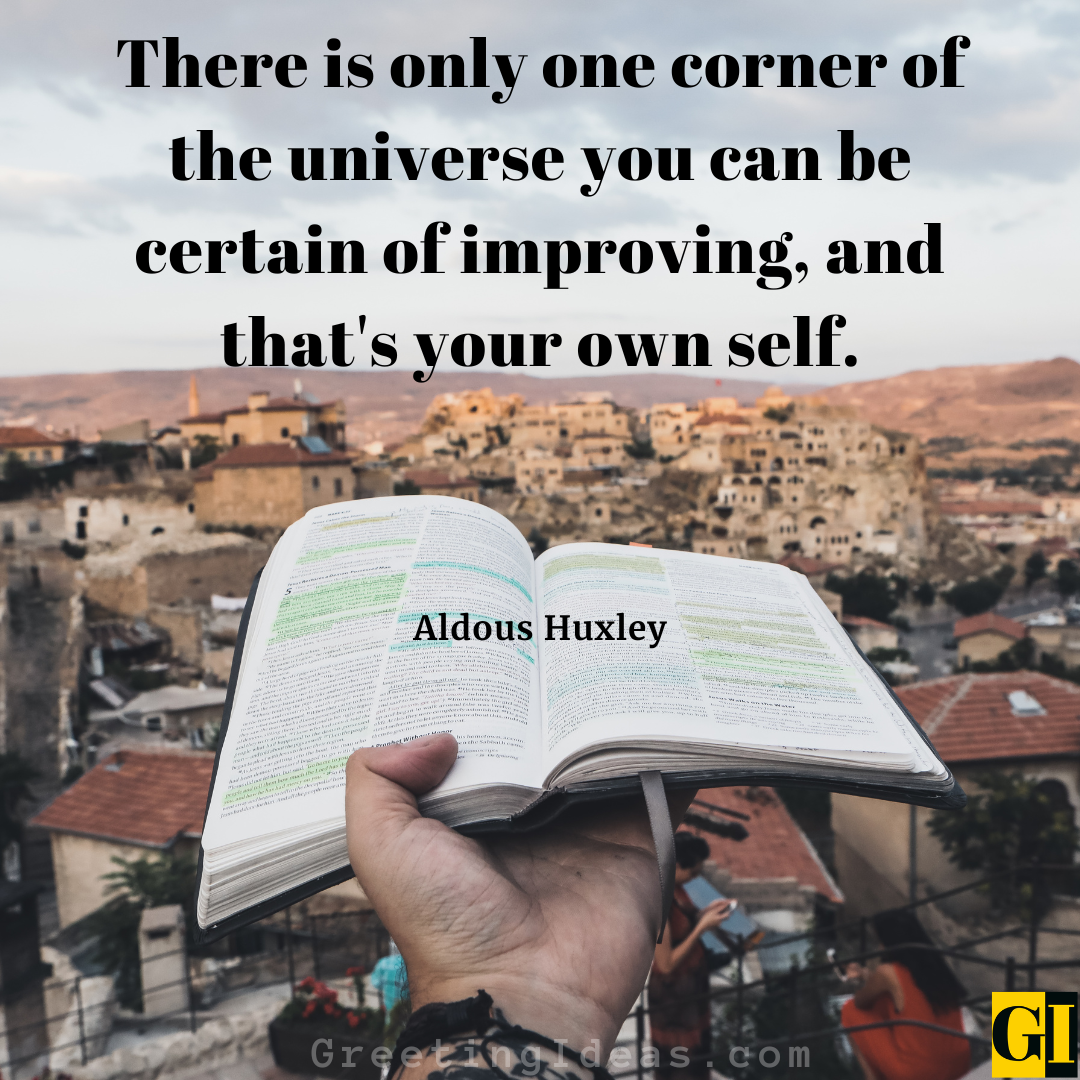 Also Read: 50 Living In The Moment Quotes For Stress-Free Life
No matter how good you get you can always get better and that's the exciting part.
– Tiger Woods
To me, life is like the back nine in golf. Sometimes you play better on the back nine. You may not be stronger, but hopefully you're wiser. And if you keep most of your marbles intact, you can add a note of wisdom to the coming generation.
– Clint Eastwood
It is a far, far better thing that I do, than I have ever done; it is a far, far better rest that I go to, than I have ever known.
– Charles Dickens
Your life is right now. It's not later. It's not the time of retirement. It's not when the lover gets here. It's not when you have moved into the new house. It's not when you get the better job. Your life is right now. It will always be right now. You might as well decide to start enjoying your life right now, because it's not ever going to get better than right now—until it gets better right now!
– Abraham
Just keep going. Everybody gets better if they keep at it.
– Ted Williams
Every strike brings me closer to the next home run.
– Babe Ruth
The difference between the impossible and the possible lies in a person's determination.
– Tommy Lasorda
The arc of the moral universe is long, but it bends towards justice.
– Martin Luther King Jr.
Though sometimes we still fall into the pit, maybe for a day or more, we never stop crawling and stumbling and standing again. We hear the words of the people who have felt the same dread whisper across the air. It gets better. And it does. The sun will shine on our faces once more.
– Eimari Mendoza
Life gets better when you can let go of things you can't change.
– Russell Hogarth
Don't tell me that man doesn't belong out there. Man belongs wherever he wants to go—and he'll do plenty well when he gets there.
– Werner von Braun
Life gets so much better when you stop caring about what others think.
– Kim Garst
Life Gets Better Quotes For Hard Times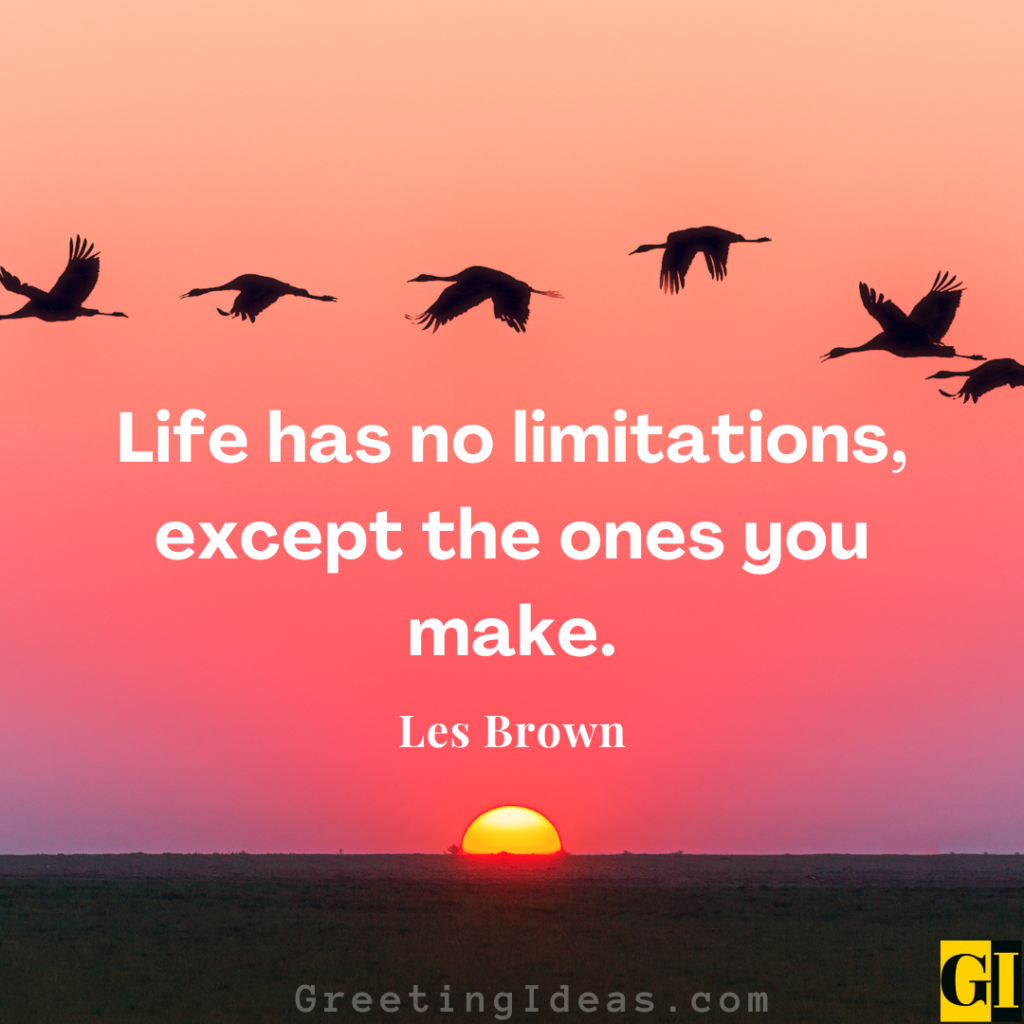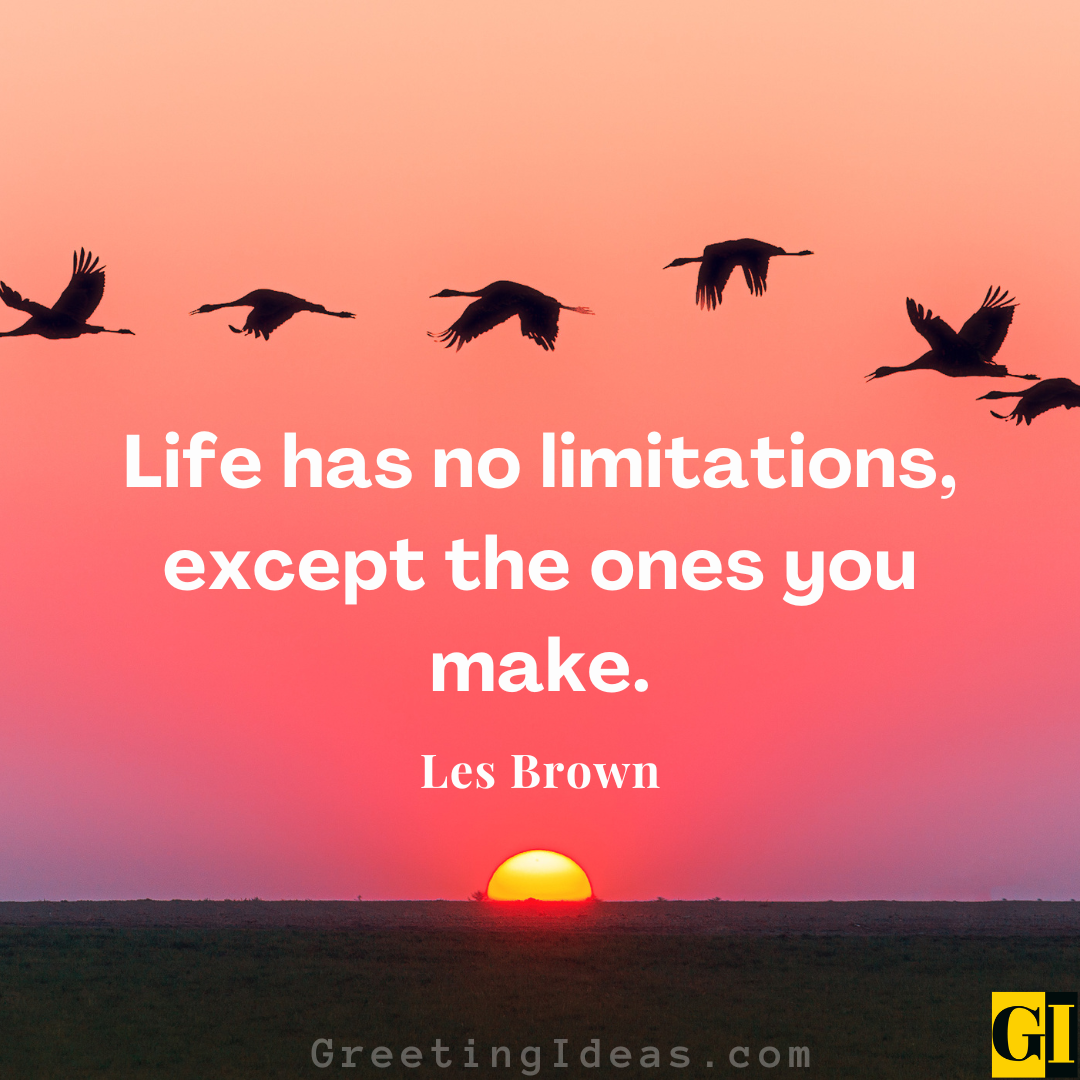 Also Read: 75 Inspiring Never Regret Quotes For Mental Calmness
Nerve succeeds.
– Yiddish Proverb
My mother always used to say: The older you get, the better you get, unless you're a banana.
– Rose
Because when life feels lonely, there will still be love.
– Sean Gunn's Doctor What
What's amazing is when you can feel your life going somewhere. Like, your life just figured out how to get good. Like, that second.
– Angela
The most surprising thing is that age tends to work in favour of happiness, other things being equal.
– Jonathan Rauch
Count it all joy and always remember, Life will get better it's gonna get better No matter the weapon it will not prosper, Things will get better it's gonna get better.
– Sarah and William
Every year there comes a time; When bells and whistles are chimed Ornaments hung on the tree; Warm socks on my feet; Then I start to look around Feels like I'm in Christmas town; Pink lipstick on my lips; Now I'm ready for Ol' Saint Nick; The star's up on the tree top with my eggnog; Happy days even on Mondays; Life gets better in my ugly pink sweater.
– Tori V
Well, this should certainly teach us, should it not, never to repine, never to despair, never to allow the upper lip to unstiffen, but always to remember that, no matter how dark the skies may be, the sun is shining somewhere and will eventually come smiling through.
– P. G. Wodehouse
I'd like to be an example of no matter how dark and thick and hopeless it feels, for years maybe, things can and will change.
– Charlotte Eriksson
When things are bad, we take comfort in the thought that they could always get worse. And when they are, we find hope in the thought that things are so bad they have to get better.
– Malcolm S. Forbes
The one law that does not change is that everything changes, and the hardship I was bearing today was only a breath away from the pleasures I would have tomorrow, and those pleasures would be all the richer because of the memories of this I was enduring.
– Louis L'Amour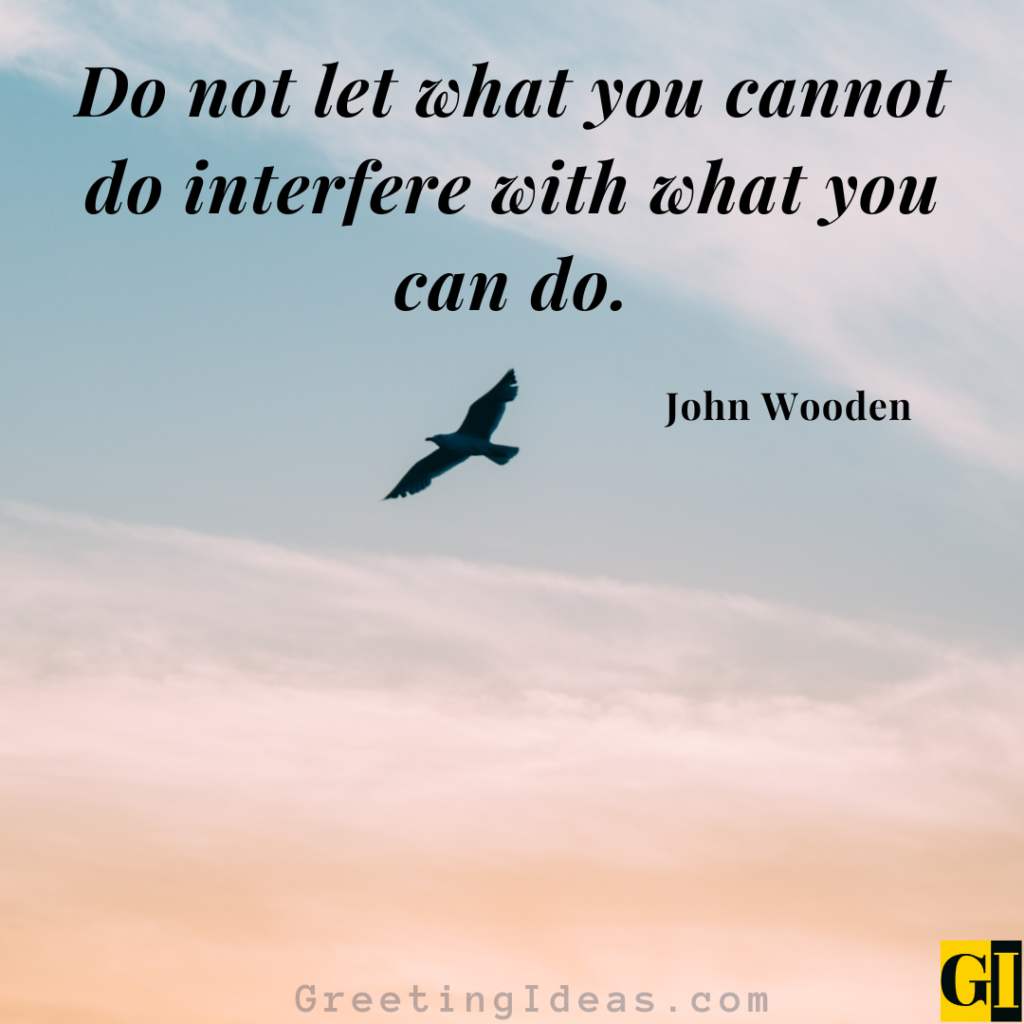 Also Read: 50 Value Your Self-Worth Quotes and Sayings For A Great Life
We hope you liked reading our famous life gets better quotes collection.
Share it with your loved ones and in social circles.
Sharing is Caring!