FTC disclaimer. This post contains affiliate links, and I will be compensated if you purchase through one of my links.
Nobody is an exception to the downward psyche pull of feeling unlucky when the odds are high.
When things don't go as expected or repeated failure occurs, one wonders why unlucky things happen in my life?
We hope these inspiring and highly motivating not to feel unlucky quotes and sayings lift your spirits and stop the tendency to demean your self-image and self-worth.
One of the beautiful quotes on unlucky packs a powerful punch. It quotes,' sometimes what might seem to be a series of unfortunate events may be the first step towards a beautiful journey.'
Do not lose hope and quickly announce to yourself,' I am unlucky and good for nothing.'
Remember the change-makers, freedom fighters, revolutionists, visionaries, great innovations by extraordinary scientists; they all had gone through endless defeat before the world had hailed them victorious.
If they had felt so unlucky, their lives would have remained ordinary and mediocre.
Why do I feel so unlucky?
Maybe Richard Wiseman's quote has an answer to this question.
He quotes, 'Unlucky people are stuck in routines. When they see something new, they want no part of it. Lucky people always want something new. They are prepared to take risks and relaxed enough to see the opportunities in the first place.'
Many people tell themselves they are born unlucky to evade taking responsibility to make changes and bring transformation in life.
Introspect honestly within yourself whether calling oneself unlucky at the end of the day results from one's deep fear of challenging the comfort zone and trying something new.
Let these empowering people not feel unlucky quotes and sayings enlighten you to face life situations fearlessly and with sanity.
Let this sink deep; nobody is ever unlucky but unwilling to take the next right step.
Best Unlucky Quotes and Sayings
Also Read: 20 Powerful One Word Quotes about Life and Relationship
Unlucky people are stuck in routines. When they see something new, they want no part of it. Lucky people always want something new. They're prepared to take risks and relaxed enough to see the opportunities in the first place.
– Richard Wiseman
Look at those they call unfortunate and at a closer view, you'll find many of them are unwise.
– Andrew Young
Sometimes what might seem to be a series of unfortunate events may be the first steps of a beautiful journey.
– Anonymous
The most unfortunate thing that happens to a person who fears failure is that he limits himself by becoming afraid to try anything new.
– Leo Buscaglia
It's unfortunate, you know, that you can't change people's – habits, their personal habits.
– Linda McMahon
The unfortunate do not pity the unfortunate.
– Josh Billings
People are lucky and unlucky not according to what they get absolutely, but according to the ratio between what they get and what they have been led to expect.
– Samuel Butler
It is the nature of the unfortunate to be spiteful, and to envy those who are well to do.
– Plautus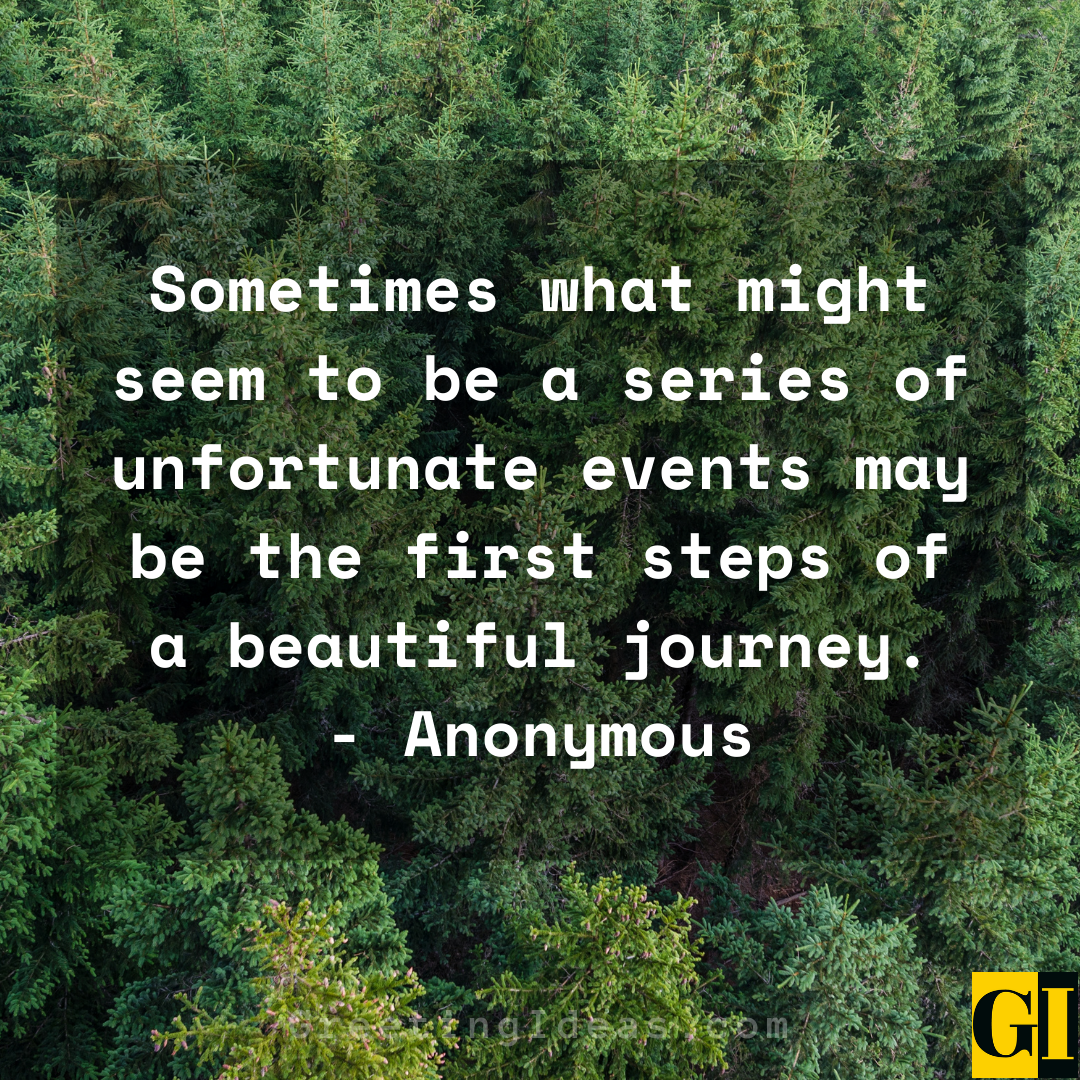 Also Read: 50 Best Keen and Silent Observation Quotes and Sayings
I'm the luckiest unlucky person.
– Tig Notaro
If you're unlucky enough not to have alcoholic parents, it takes you a whole lifetime of intoxication to overcome the dead weight of their virtues.
– Emile M. Cioran
It is an unfortunate human failing that a full pocketbook often groans more loudly than an empty stomach.
– Franklin D. Roosevelt
It's extremely unlucky to be superstitious, for no other reason than it is always unlucky to be colossally stupid.
– Stephen Fry
It's unfortunate that sometimes in schools, there's this need to have things quantified and graded.
– Rita Dove
It is unlucky to sound off about happiness.
– I Ching
How unfortunate, considering I have decided to loathe him for eternity.
– Jane Austen
Unfortunate and wretched are those who have respected a book they did not love and hated those they did.
– Milorad Pavic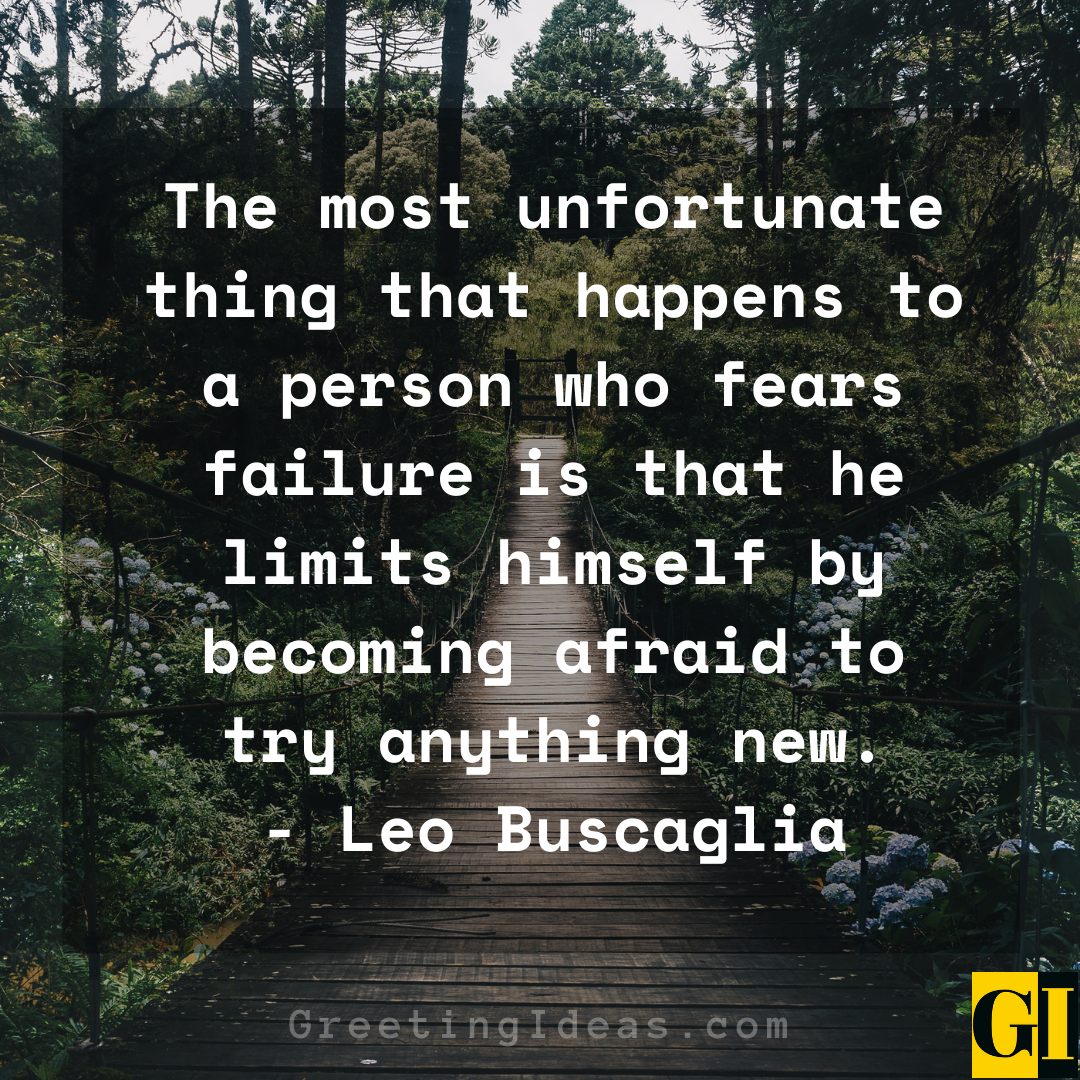 Also Read: 50 Inspirational Overcoming Fear Quotes and Sayings
If lucky, be not proud; if unlucky, do not despond.
– Decimius Magnus Ausonius
I never thought of myself as unlucky. When you aim high, it's tough to get there unless something really fortunate happens.
– Henry Cavill
An unfortunate thing about this world is that the good habits are much easier to give up than the bad ones.
– W. Somerset Maugham
It's always unfortunate when something gets misreported and the facts are not clear.
– Roger Goodell
He is so unlucky that he runs into accidents which start out to happen to somebody else.
– Don Marquis
The unfortunate are always egotistical.
– Benjamin Disraeli
The most unlucky generation is the one which couldn't produce a hero to look upto.
– Amit Kalantri
Sometimes even in most unfortunate of lives there will occur a moment or two of good.
– Daniel Handler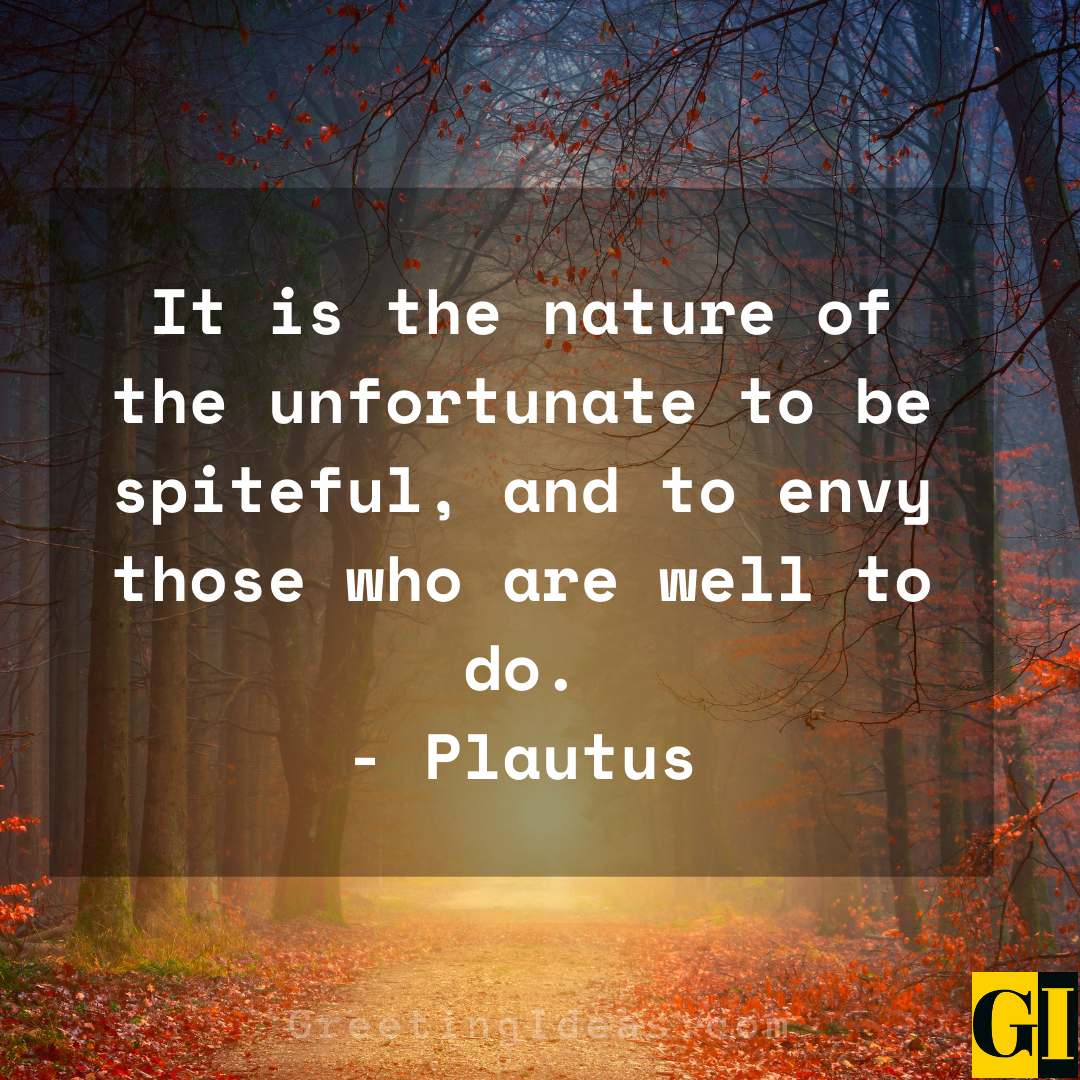 Also Read: 25 Attitude and Egoistic Overconfidence Quotes and Sayings
But like so many unfortunate events in life, just because you don't understand it doesn't mean it isn't so.
– Lemony Snicket
It's unfortunate biologically we have to sleep.
– Aaron Levie
How unfortunate it is to be constrained by what people might say at our funeral or on our gravestone.
– Lawrence Fagg
The unfortunate thing about worldliness is that its rewards are rather less than its appetites.
– Phyllis Bottome
We're all unlucky in love sometimes. When I am, I go jogging. The body loses water when you jog, so you have none left for tears.
– Wong Kar-wai
My only feeling about superstition is that it's unlucky to be behind at the end of the game.
– Duffy Daugherty
The unfortunate need people who will be kind to them; the prosperous need people to be kind to.
– Aristotle
I prefer unlucky things. Luck is vulgar. Who wants what luck would bring? I don't.
– D. H. Lawrence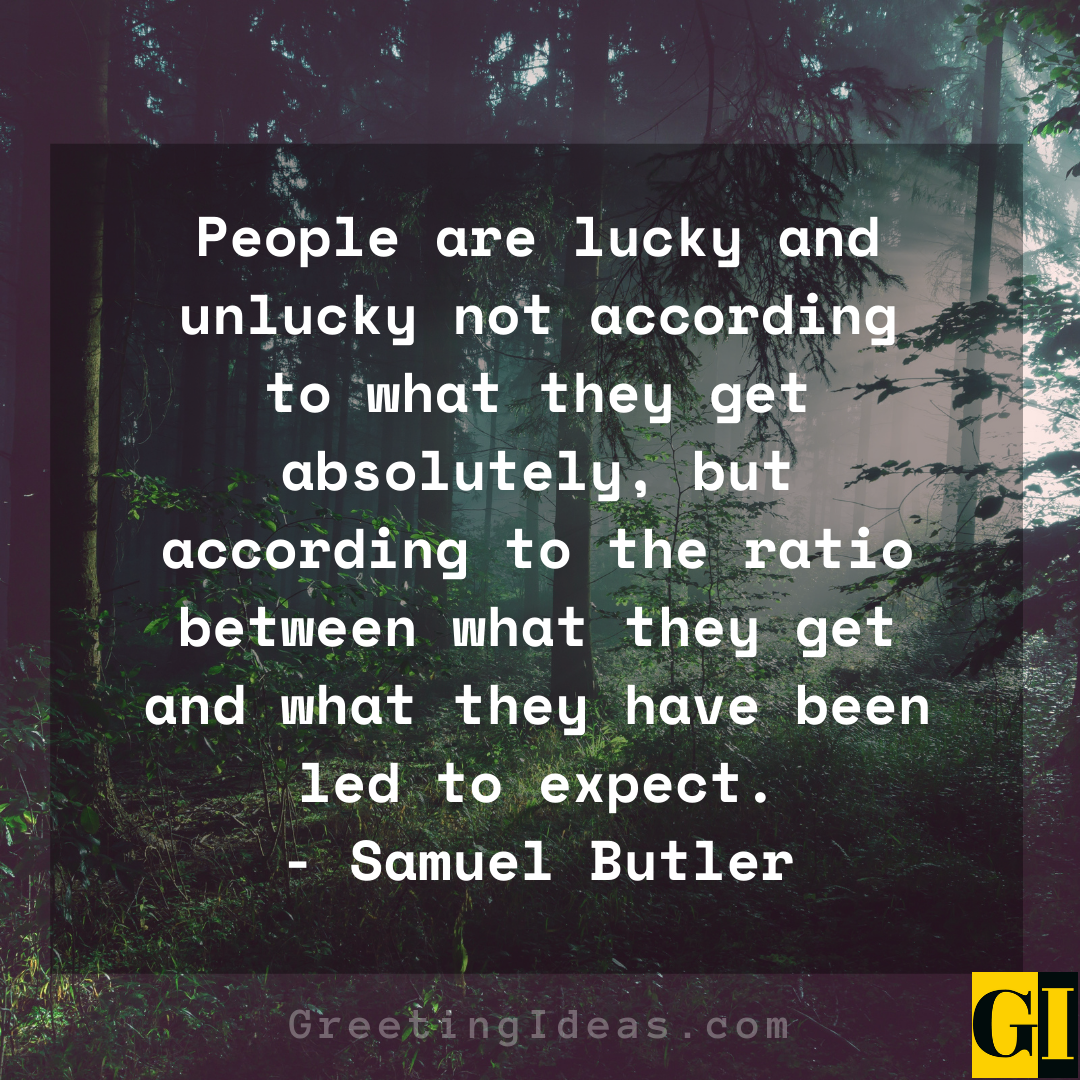 Also Read:35 Best and Famous Oblivion Quotes and Sayings
He had the unlucky capacity many men have of seeing and believing in the possibility of goodness and truth, but of seeing the evil and falsehood of life too clearly to take any serious part in it.
– Leo Tolstoy
I'm an unlucky charm, don't go anywhere with me.
– Sophie Turner
An unlucky rich man is more capable of satisfying his desires and of riding out disaster when it strikes, but a lucky man is better off than him. He is the one who deserves to be described as happy. But until he is dead, you had better refrain from calling him happy, and just call him fortunate.
– Solon
It's unfortunate that in an interview sometimes things can seem so black and white.
– Gisele Bundchen
Unfortunate. Unfortunate. Sometimes people struggling for freedom lose their way.
– Jesse Jackson
I'm one of those unlucky people who had a happy childhood.
– Jonathan Coe
As I was born to be unfortunate, my sun soon clouded.
– Deborah Sampson
The brave unfortunate are our best acquaintance.
– Francis of Assisi
There is an unlucky tendency to allow every new invention to add to life's complications, and every new power to increase life's hustling; so that, unless we can dominate the mischief, we are really the worse off instead of the better.
– Vernon Lee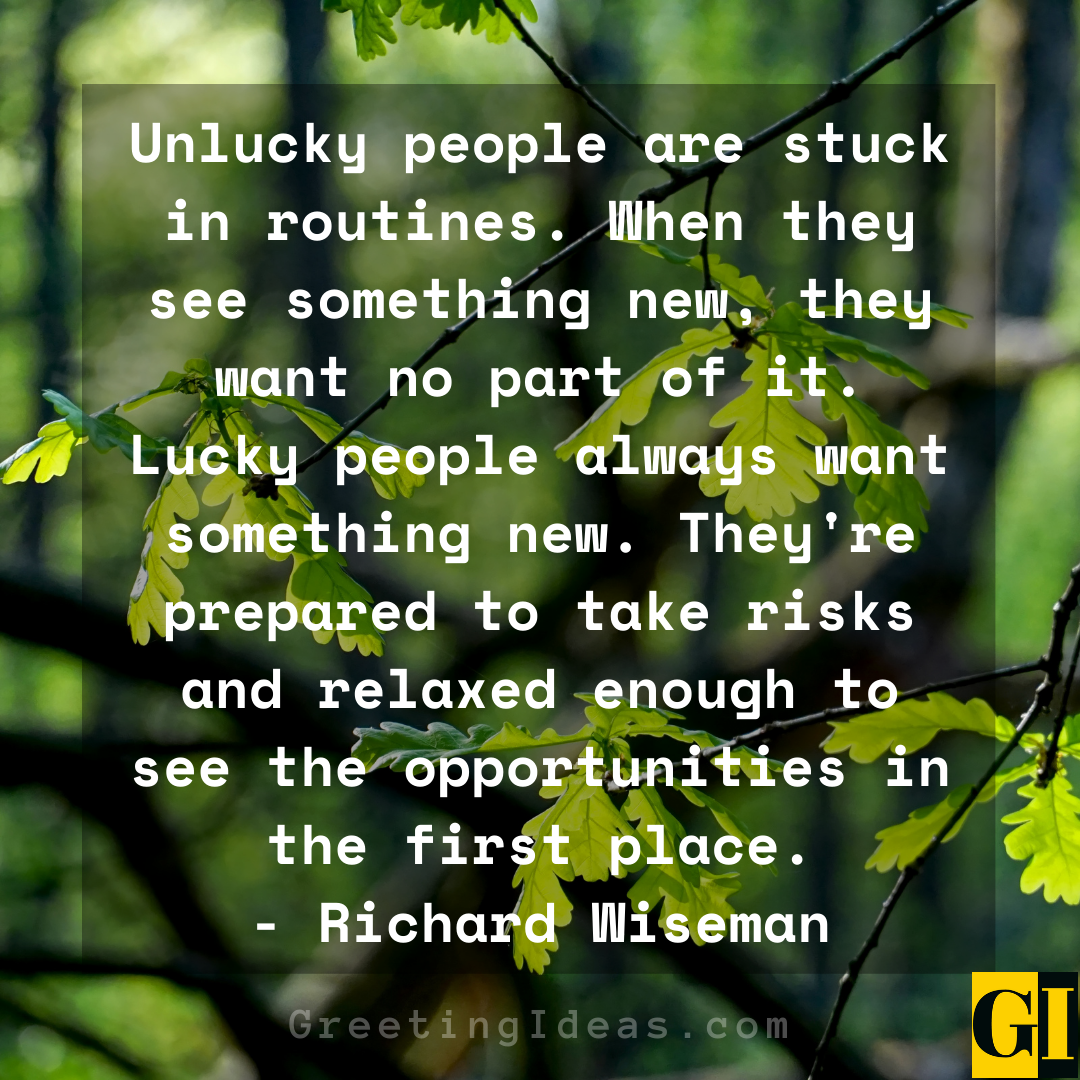 Also Read: 90 Motivating Seize the Opportunity Quotes and Sayings
We hope you enjoy reading our inspiring I am unlucky quotes collection and rise above this negative feeling.
Share it with your loved ones and in social circles too.
Which unlucky quotes and sayings do you love reading the most?
Let us know in the comments!