FTC disclaimer. This post contains affiliate links, and I will be compensated if you purchase through one of my links.
Let these powerful and motivating unfair quotes and sayings give us a fresh set of eyes to raise beyond the world's unfairness and fight a worthy battle.
It reminds me of a beautiful saying, ' Life can be unfair sometimes, but that's no reason to give up on it.'
Instead of cursing God and the world for being cruel, ruthless, and unfair, let's not use it as an escape factor in putting our maximum effort in removing our life obstacles.
Instead of complaining and sulking, let's regain our spirits and do all we can in our limited capacity.
Let not the world's unfairness be an excuse for hating oneself and not doing anything about it.
Relentlessly work for your betterment, and do not bother whether the world understands your life pursuits.
Let not the 'life is so unfair' affect you mentally after a certain point. That's the only fair way to live in a sometimes unfair world.
Best Unfair Quotes and Sayings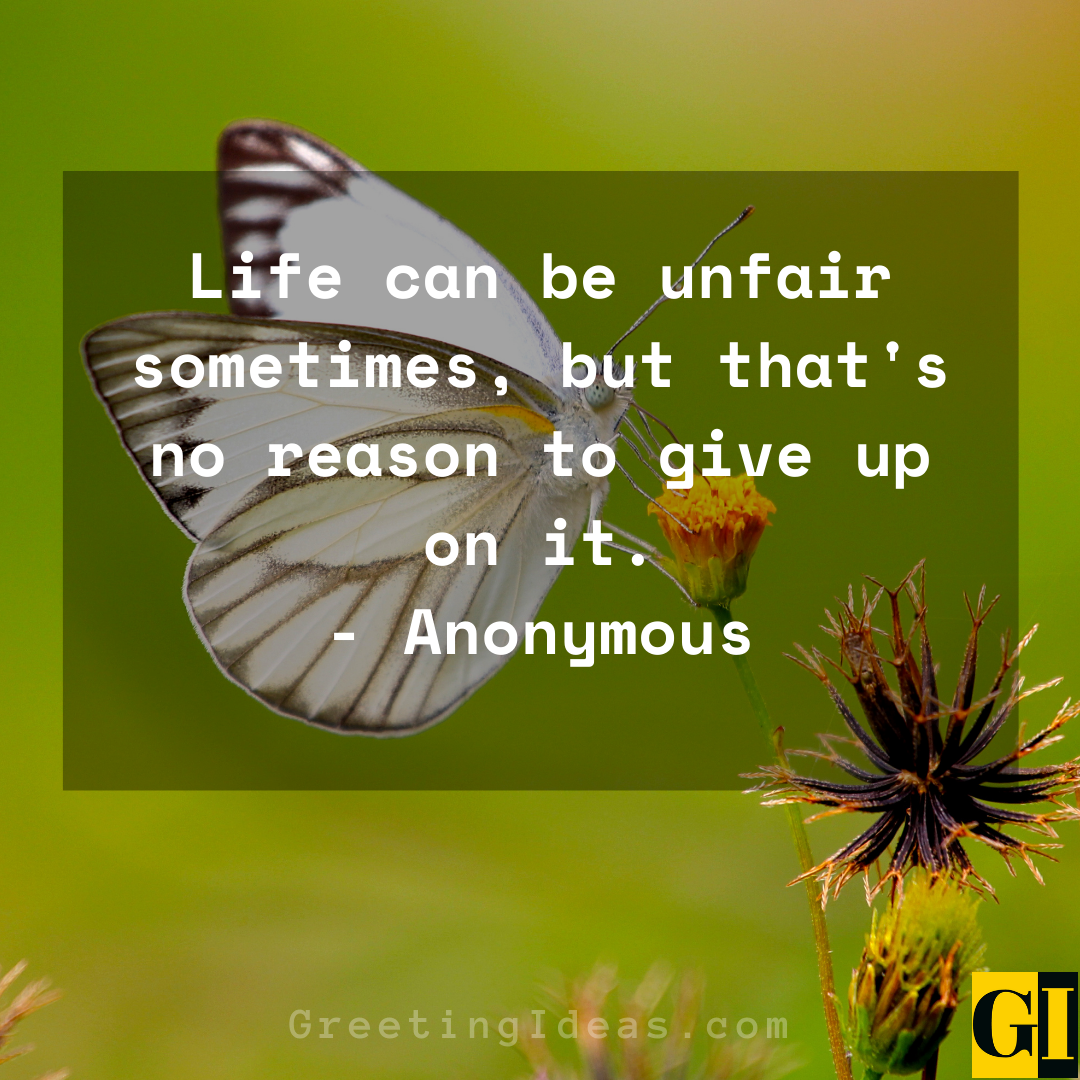 Also Read: 50 Famous and Realistic Optimism Quotes and Sayings
Sometimes, life is unfair, and you have to suck it up and move on and not use it as an excuse.
– Robert Kraft
Life can be unfair sometimes, but that's no reason to give up on it.
– Anonymous
He never made the ten-most-wanted list. It's very unfair voting. It's who you know.
– Woody Allen
All that is unfair, offends us if it's not beneficial for us.
– Luc De Clapiers
It is unfair to believe everything we hear about lawyers, some of it might not be true.
– Gerald F. Lieberman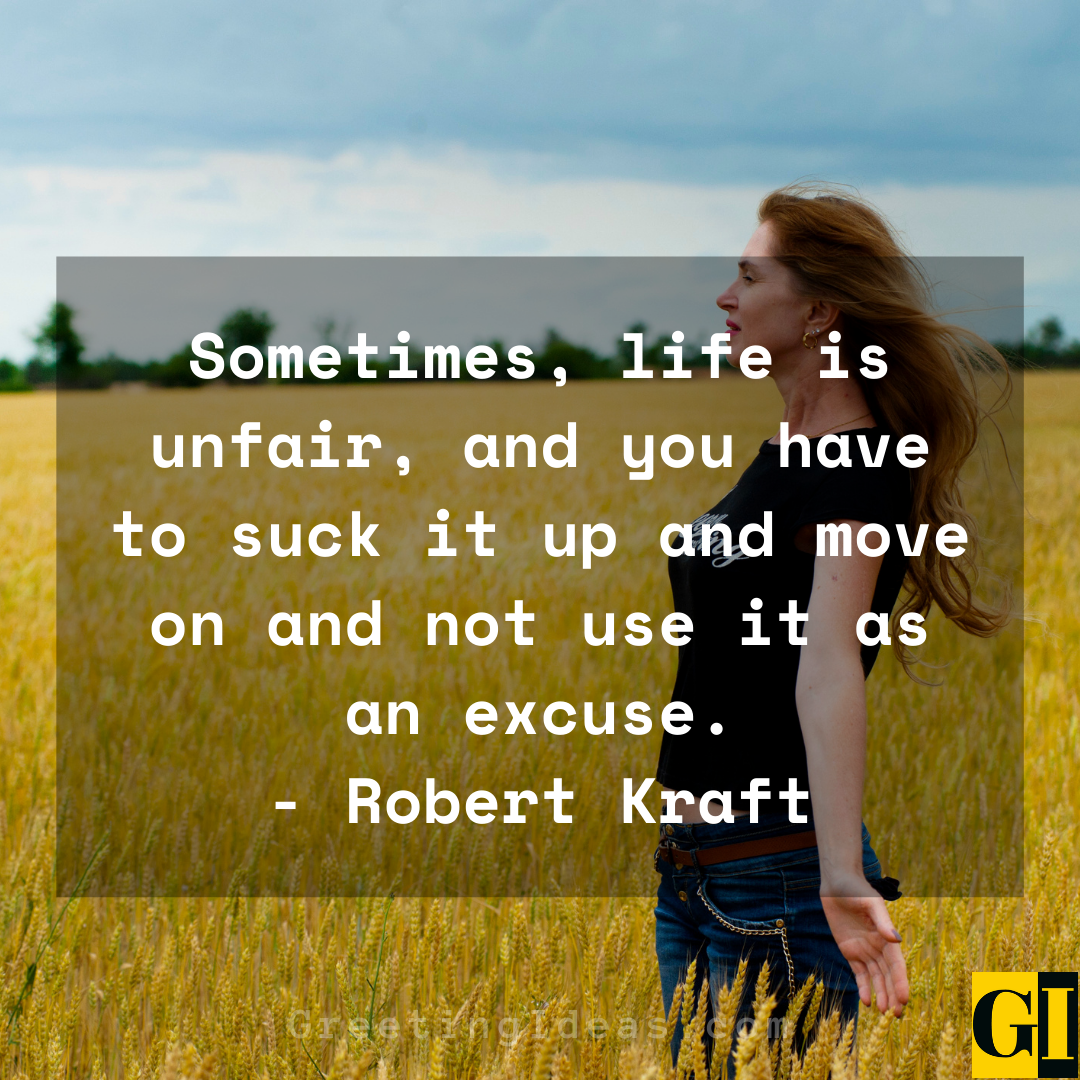 Also Read: 90 Motivating Seize the Opportunity Quotes and Sayings
You will never win an unfair competition since the reward is meaningless.
– Cass van Krah
Try to learn to let what is unfair teach you.
– David Foster Wallace
It's probably unfair to expect the world at large, or even most people, to see us for all we are. It is essential, however, that we see ourselves for all we are.
– Victoria Moran
It's unfair to be fair, For life is unfair.
– Farley Maglaya
It is the fairness of life that makes it seem unfair.
– Gugu Mona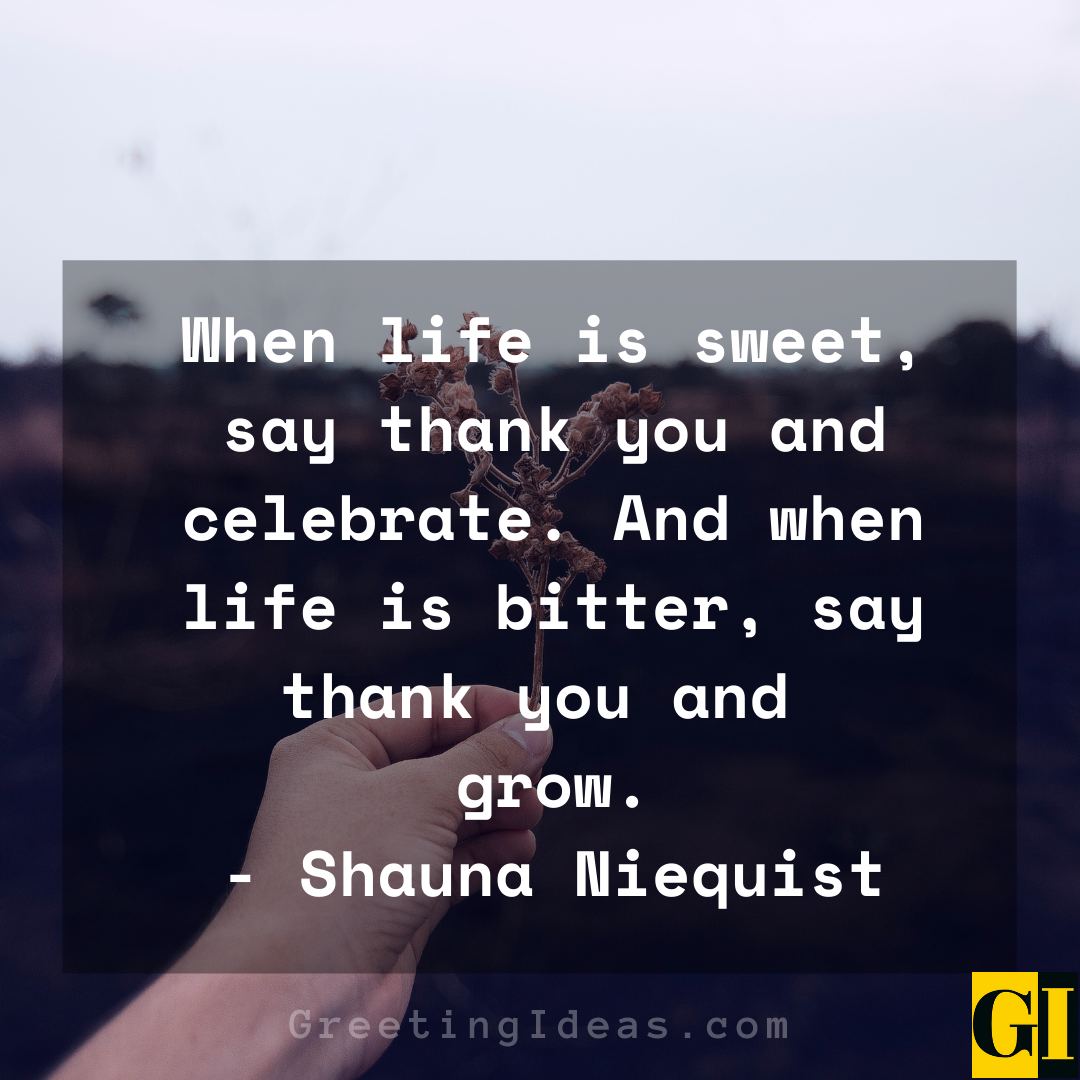 Also Read: 70 Living Life One Day At a Time Quotes and Sayings
Unfair and unkind behavior in exchange for your loving efforts is the rule rather than the exception.
– Paul Hauck
There is always inequality in life. Some men are killed in a war and some men are wounded and some men never leave the country. Life is unfair.
– John F. Kennedy
It's unfair of a circle to accuse the angle of being sharp.
– Multatuli
It's unfair to think that we can do what we do with the intensity that we do it and expect injuries to not happen.
– Daniel Cormier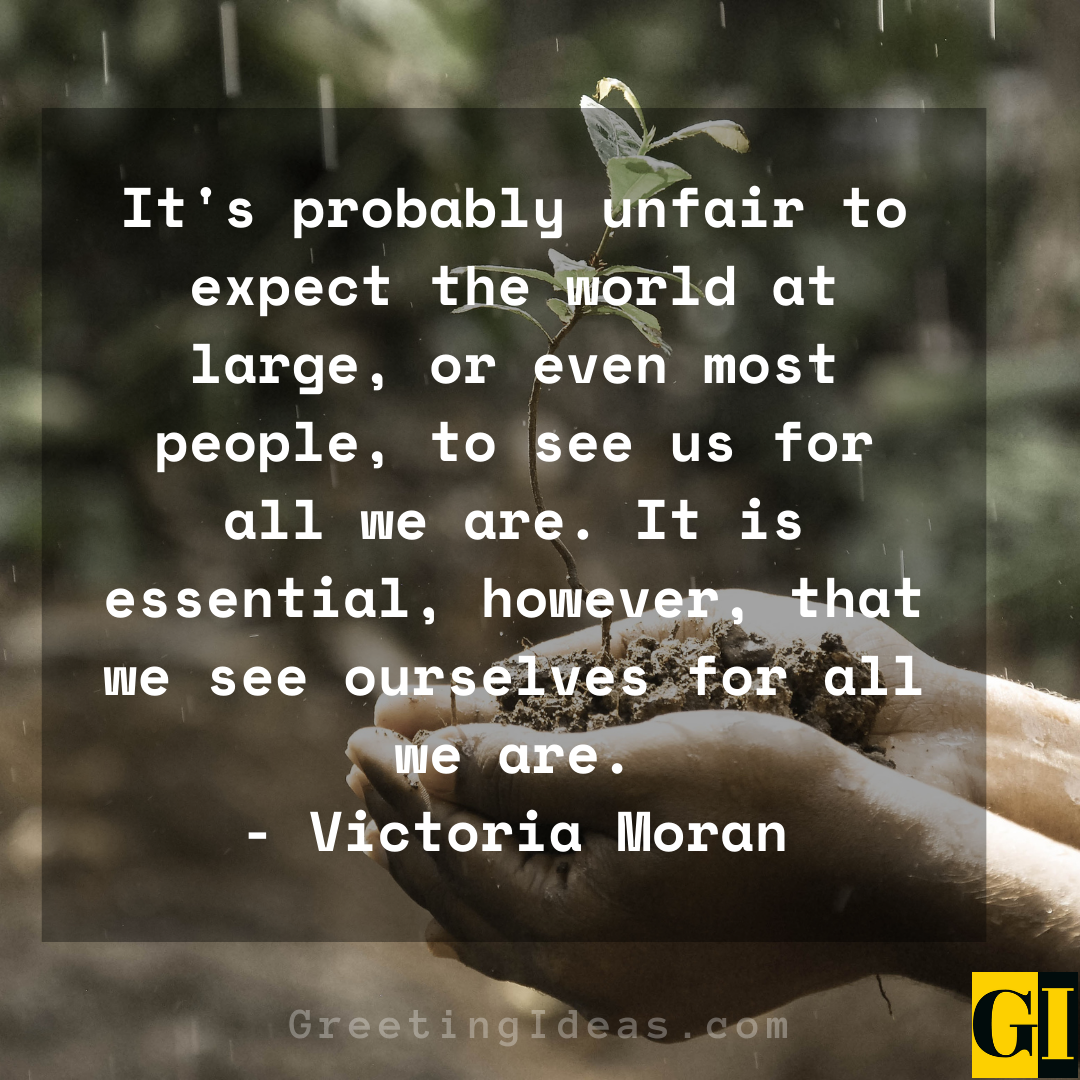 Also Read: 50 Inspirational Overcoming Fear Quotes and Sayings
We hope you enjoyed reading our inspiring unfair quotes collection.
Share it with your loved ones and in social circles too.
Which unfair quotes and sayings do you love reading the most, and what is 'unfair' according to you?
Let us know in the comments!