FTC disclaimer. This post contains affiliate links, and I will be compensated if you purchase through one of my links.
Explore our famous jockey quotes and sayings from the imminent business people, racers, and personalities on the nitty-gritty of horse riding.
A jockey is an individual who rides professional horses that participate in racing championships.
Being a jockey is exciting employment yet an arduous task.
Champion jockeys are found to be strong, athletic, and fearless and have reasonable control over the horses, influencing them and bringing the best out of these animals.
We hope our handpicked jockey quotes collection is a worthwhile read.
Best Jockey Quotes And Sayings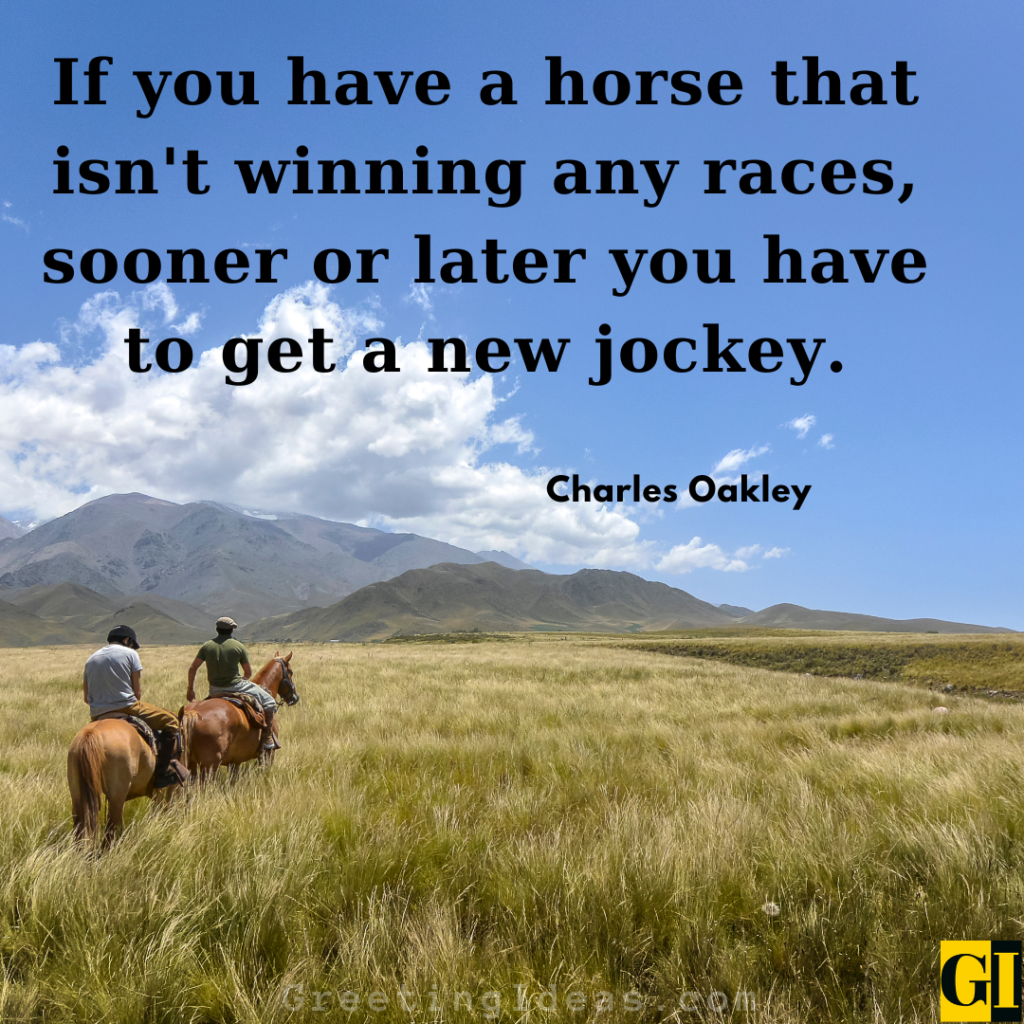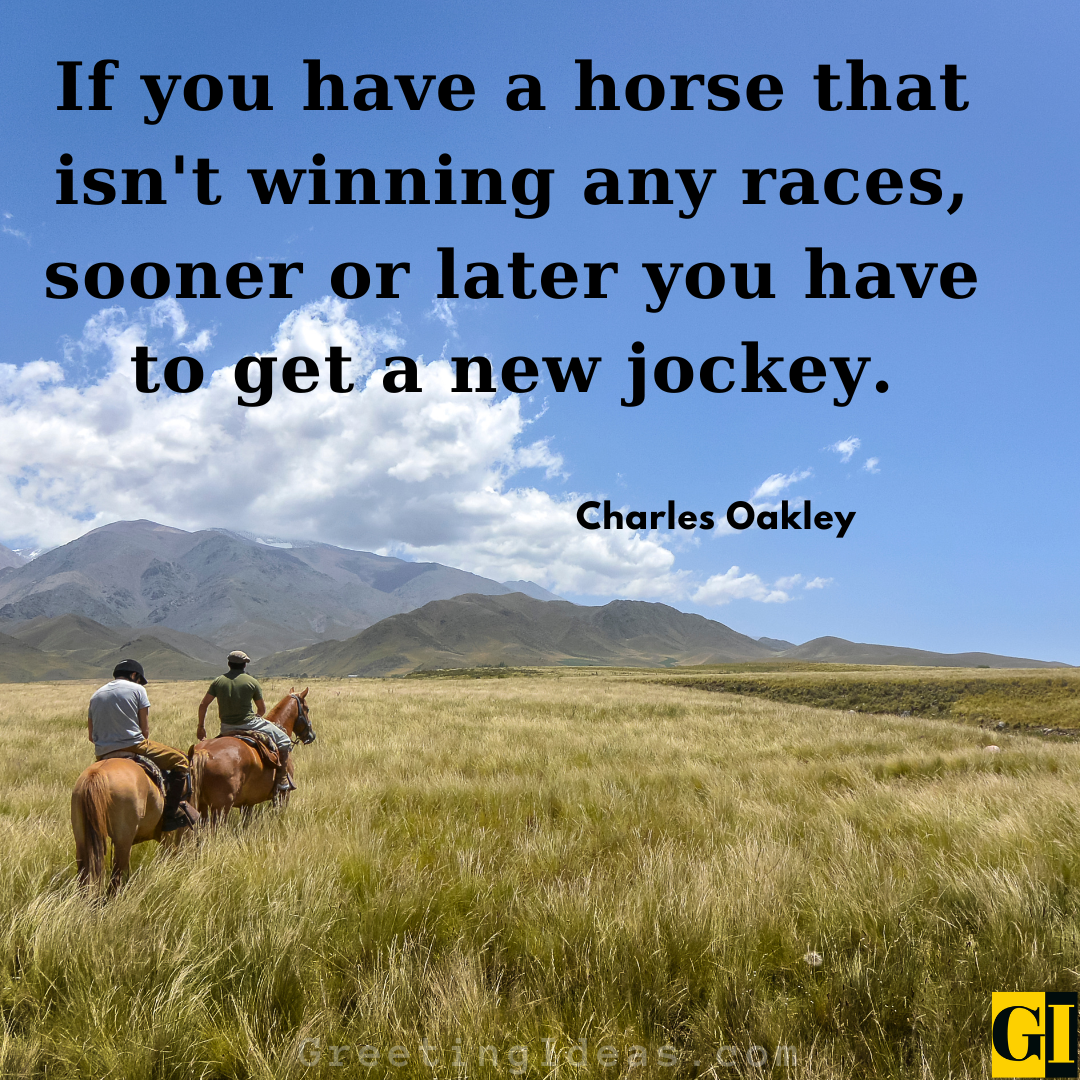 Also Read: 40 Best Winning Quotes and Saying for an Awesome Life
A jump jockey has to throw his heart over the fence – and then go over and catch it.
– Dick Francis
Sometimes you buy the horse, sometimes you invest in the jockey. It really comes down to the actual business and the upside.
– Mark Cuban
No jockey ever won a race by carrying the horse across the finish line; no coach ever won a volleyball match by touching the ball during play.
– John Kessel
The only trouble with that horse is that it doesn't like jockeys. Once it's thrown its jockey it goes like the wind.
– Henry Cecil
Every jockey makes mistakes and no one holds them against him as long as he gets his share of winners. When a jockey is going down, people remember his mistakes.
– William Fain
A good jockey is one who settles his mount into a rhythm that even the most casual observer can notice. If a jockey is bouncing around on a horse like a pinball machine, then the horse has something to think about other than running.
– C. N. Richardson
In a lot of people's minds, a girl jockey is cute and delicate. With me, what you get is reckless and aggressive.
– Julie Krone
If you want to understand the effect of weight on a horse, try running for a bus with nothing in your hands. Then try doing it with your hands full of shopping. Then think about doing that for four-and-a-half miles.
– Jenny Pitman
The best jockey in the world is never going to win races riding a lame horse. But even a mediocre jockey can win races riding a champion.
– Warren Buffett
This is not about you or me; it's about a horse making history. It's sacred. Most people don't remember the trainer or jockey or owner of Secretariat or Affirmed. I have to look most of them up. This is about the horse.
– Bob Baffert
Horse Racing Jockey Quotes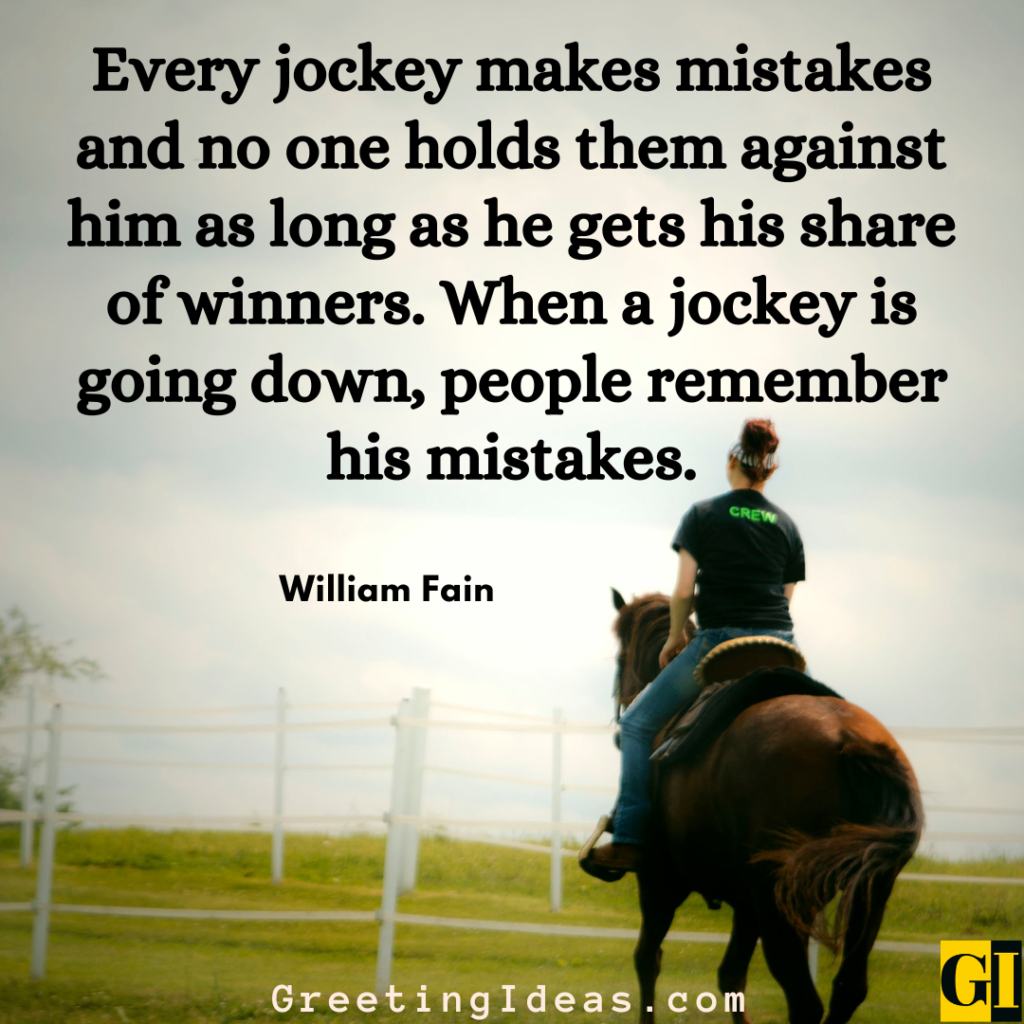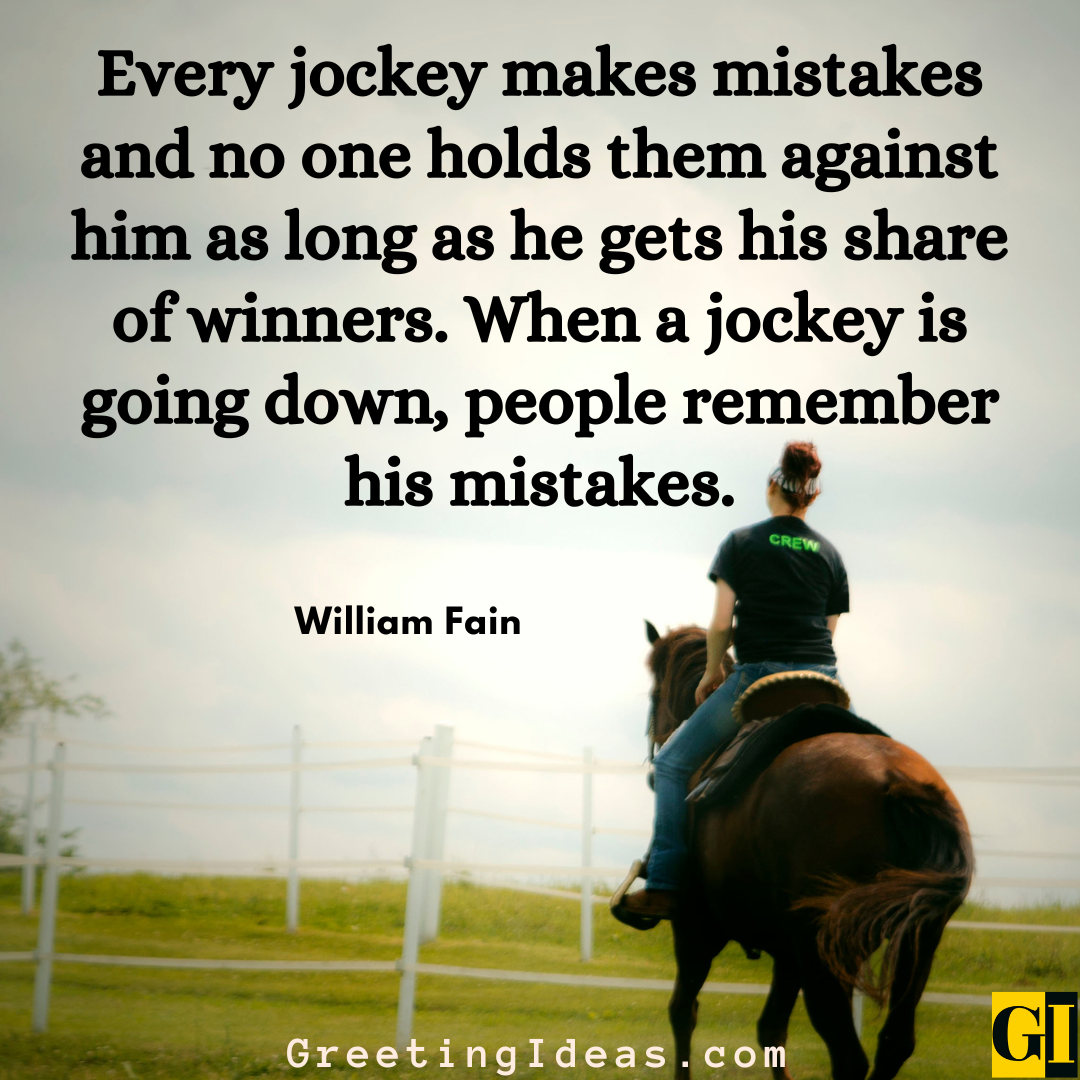 Also Read: 90 MotivationalKeep-Goingg Quotes During Tough Times
A helmet is the most important part of any jockey's kit because of the number of falls you take, so I wouldn't want to be wearing anything on the track unless it had been thoroughly tested.
– Tony McCoy
There is a lot of pressure and you're trying to find the right jockey. These guys ride all year long and they can't stay up all the time. They stay up, then they go down. But me, I ride it out.
– Bob Baffert
I'm honored to be a part of the #ShowEm campaign because it recognizes the importance of who we are at our core and what drives us to become who we want to be, no matter what obstacles we face. Jockey has given me a platform to show people that the impossible can be possible if you keep fighting and believing.
– Victoria Arlen
I hope to be remembered as a very good jockey.
– Chantal Sutherland
There are many tough sides to being a jockey. Injury is something we all dread, but spending lengthy periods in the bath or the sauna just to shed a few pounds can be an exhausting and draining experience.
– Tony McCoy
I'm used to riding horses. My father used to breed horses when I was a child. I grew up in Tipperary, in the country, and lots of people have horses there. If my parents hadn't been in the business, we would have them anyway, as pets. And my cousin Richard is a jockey.
– Kerry Condon
The National is about however long it takes to run that race – eight minutes of fame – but champion jockey is about racing 365 days a year. I actually wouldn't swap any of my winners for the National.
– Tony McCoy
All I really wanted was to be a full-time disc jockey.
– Don Cornelius
My first winner was on Legal Steps, in Ireland, at Thurles, in March 1992. I rode for Jim Bolger, and his stable jockey was Christy Roche.
– Tony McCoy
Even if I was playing the keyboard in an orchestra, or a radio jockey playing music at an FM station, I would have been the happiest person. So, for me, all this… being a music composer and getting appreciated for my craft… it is a bonus. It is God's gift.
– D. Imman
Inspiring Jockey Quotes And Sayings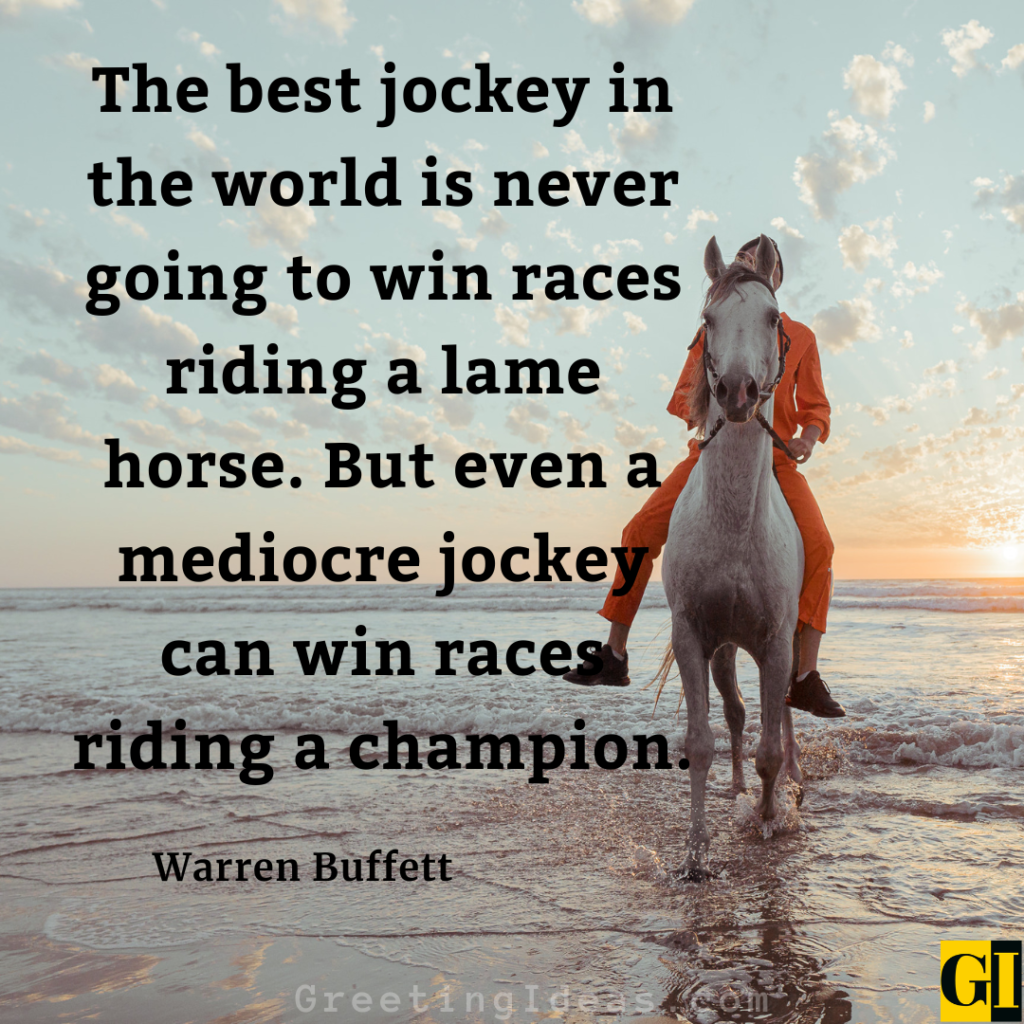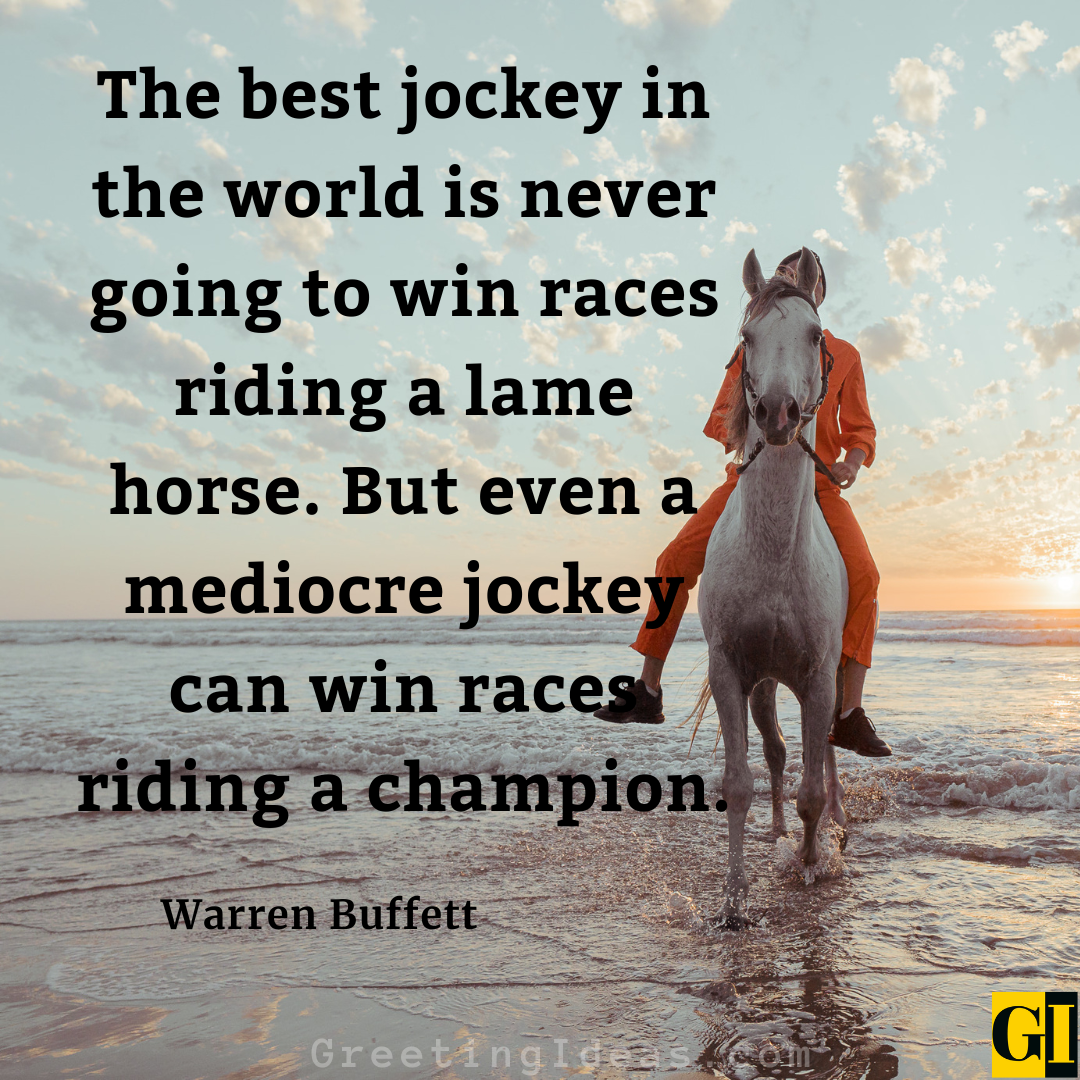 Also Read: 100 Inspiring Resilience Quotes For Mental Strength
If you have a horse that isn't winning any races, sooner or later you have to get a new jockey.
– Charles Oakley
I've lived out many of the dreams I had as a little girl, back when I was riding my pony, mucking stalls, feeding cows, aspiring to finally become a professional jockey and racing in stakes races on a worldwide stage.
– Chantal Sutherland
I might have been a jockey, you know. I started by riding horses bareback and holding on to the mane before they finally threw me off.
– Alex Higgins
A good jockey has to be physically well balanced. They have to possess a strong upper body and a strong lower body. You've gotta have quick reflexes, and you've got to be incredibly coordinated. But it's you're instincts that have to be perfect. You can't be an exceptional rider without instincts.
– Chantal Sutherland
Sir Gordon Richards was the most successful jockey – flat or jumps – there's ever been: champion jockey for 26 years. He set a record of 269 winners in the season 55 years before I broke it. That was my greatest achievement.
– Tony McCoy
I've had a passion for horses since I was very young – I used to sit on the floor in front of the races on television and pretend to be a jockey – and I first began reading the racing form on the set of 'The Partridge Family.'
– David Cassidy
Horses and jockeys mature earlier than people—which is why horses are admitted to racetracks at the age of two, and jockeys before they are old enough to shave.
– Dick Beddoes
With some justification the Jockey Club has been described as 'the purest example of the eighteenth century to survive in Britain'.
– John Purvis
I follow the horses. And the horses I follow, follow horses.
– Joe E. Lewis
There is little to compare with the thrill of standing next to the creature in the winner's enclosure avoiding his hooves and receiving congratulations of the press, your trainer and friends who backed it. What makes the experience so satisfying is that you, the owner, have had absolutely nothing to do with the horse winning.
– Robert Morley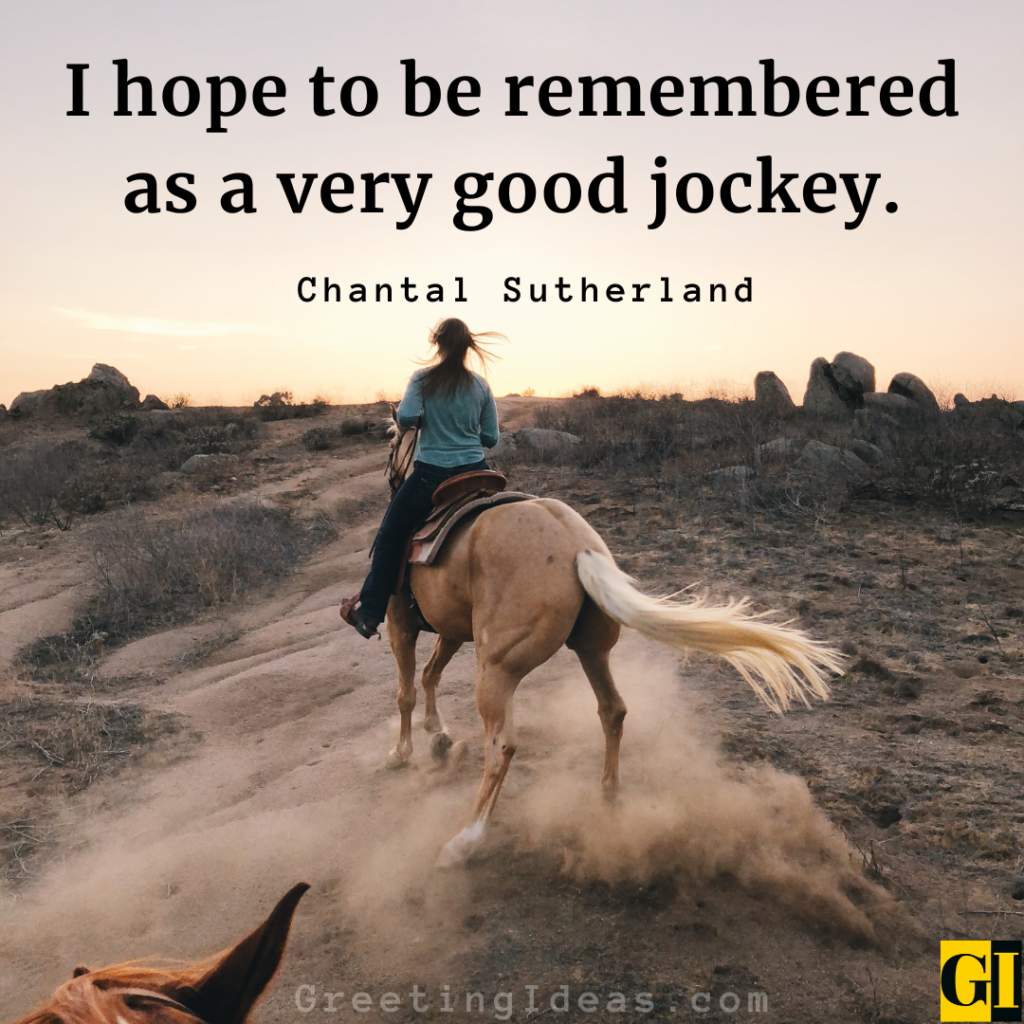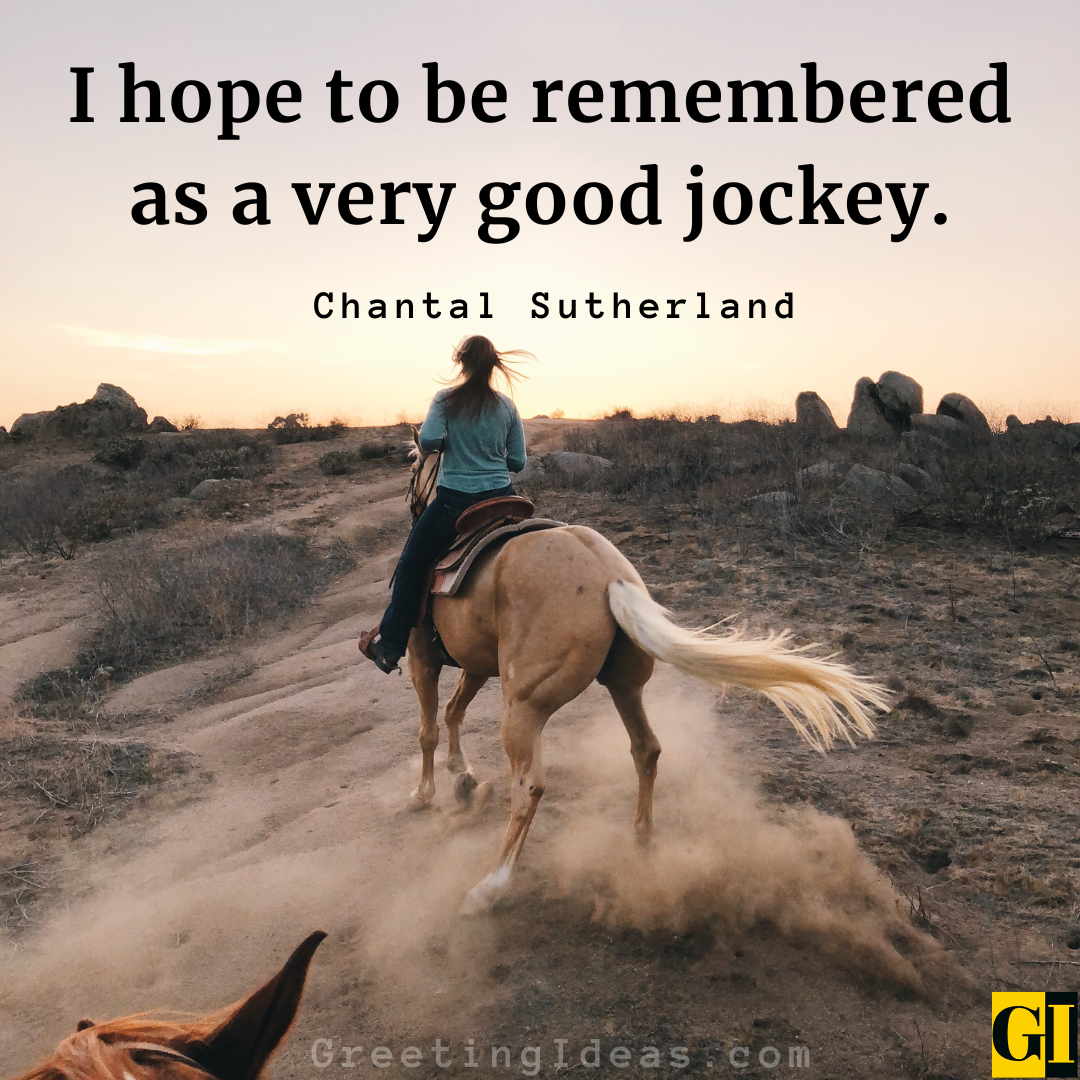 Also Read: 100 Inspiring Goals Quotes To Live Your Dream Life
We hope you liked reading our famous jockey quotes collection.
Share it with your loved ones and in social circles.
Sharing is Caring!