FTC disclaimer. This post contains affiliate links, and I will be compensated if you purchase through one of my links.
Read our inspiring winning quotes and sayings to live a fulfilling life and remain a winner in your own eyes throughout living.
When our actions arise from the right understanding, one is a default winner in life.
Always be a default winner from the mind and keep attempting the humongous task of doing the right action.
What makes you a winner?
Roger Staubach poignantly quotes about having a winning attitude always. He quotes, 'winning isn't getting ahead. It's getting ahead of yourself.'
Right action challenges our comfort zones and worst fears and helps us become better people than yesterday.
Be alright from within; now, keep attempting to give the best of your capacities in whatever you find important in life.
When you act from a state of inner fullness, winning and losing on the outside becomes less impactful on mental well-being. Doing the right thing itself starts giving immense mental satisfaction.
Now, demotivation, fear of losing, and mental despair won't haunt much. That's the beauty of moving in the right direction in life.
The greatest winner is the one who has clarity and meaning on what to do in life.
Always be a winner psychologically, fabulous in daily living, and rock your life.
We all are blessed with one life, and let's do justice to it by living our best lives. That's my definition of winning.
We hope you find some uplifting winning quotes for your Instagram captions. Quotes are a great way to represent your personality and what you stand for.
Let these sports quotes about winning give you the right dose of inspiration to live a great life.
Best Winning Quotes and Sayings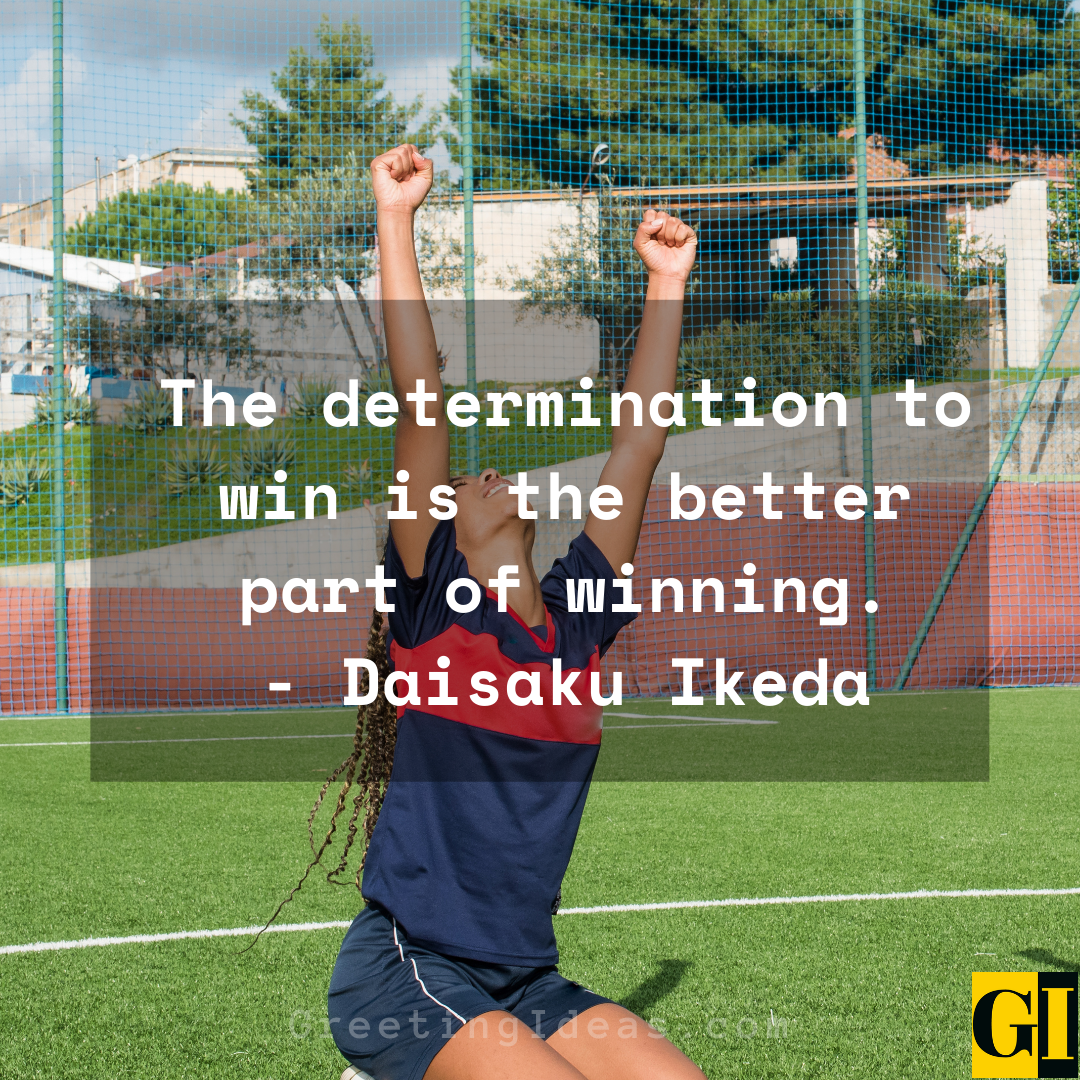 Also Read: 50 Inspiring and Positive You Can Do It Quotes and Sayings
Winning doesn't always mean being first. Winning means you're doing better than you've ever done before.
– Bonnie Blair
Winning isn't getting ahead of others. It's getting ahead of yourself.
– Roger Staubach
Winning means being unafraid to lose.
– Fran Tarkenton
Winning is great, sure, but if you are really going to do something in life, the secret is learning how to lose. Nobody goes undefeated all the time. If you can pick up after a crushing defeat, and go on to win again, you are going to be a champion someday.
– Wilma Rudolph
Winning is not everything, but the effort to win is.
– Zig Ziglar
The key to winning is poise under stress.
– Paul Brown
Winning is nice if you don't lose your integrity in the process.
– Arnold Horshak
Winning is the science of being totally prepared.
– George Allen
The art of winning in business is in working hard – not taking things too seriously.
– Albert Green Hubbard
When it comes to winning, you need the skill and the will.
– Frank Tyger
Losing And Winning Quotes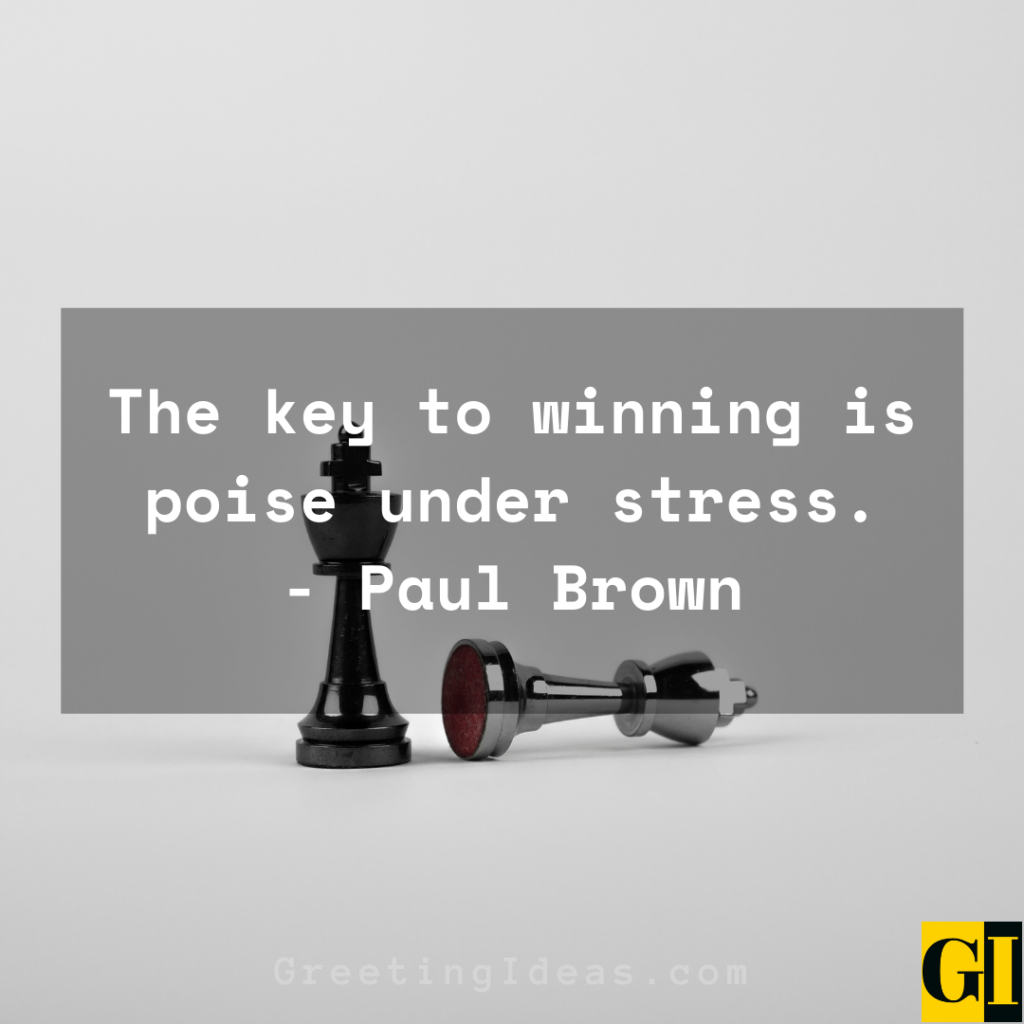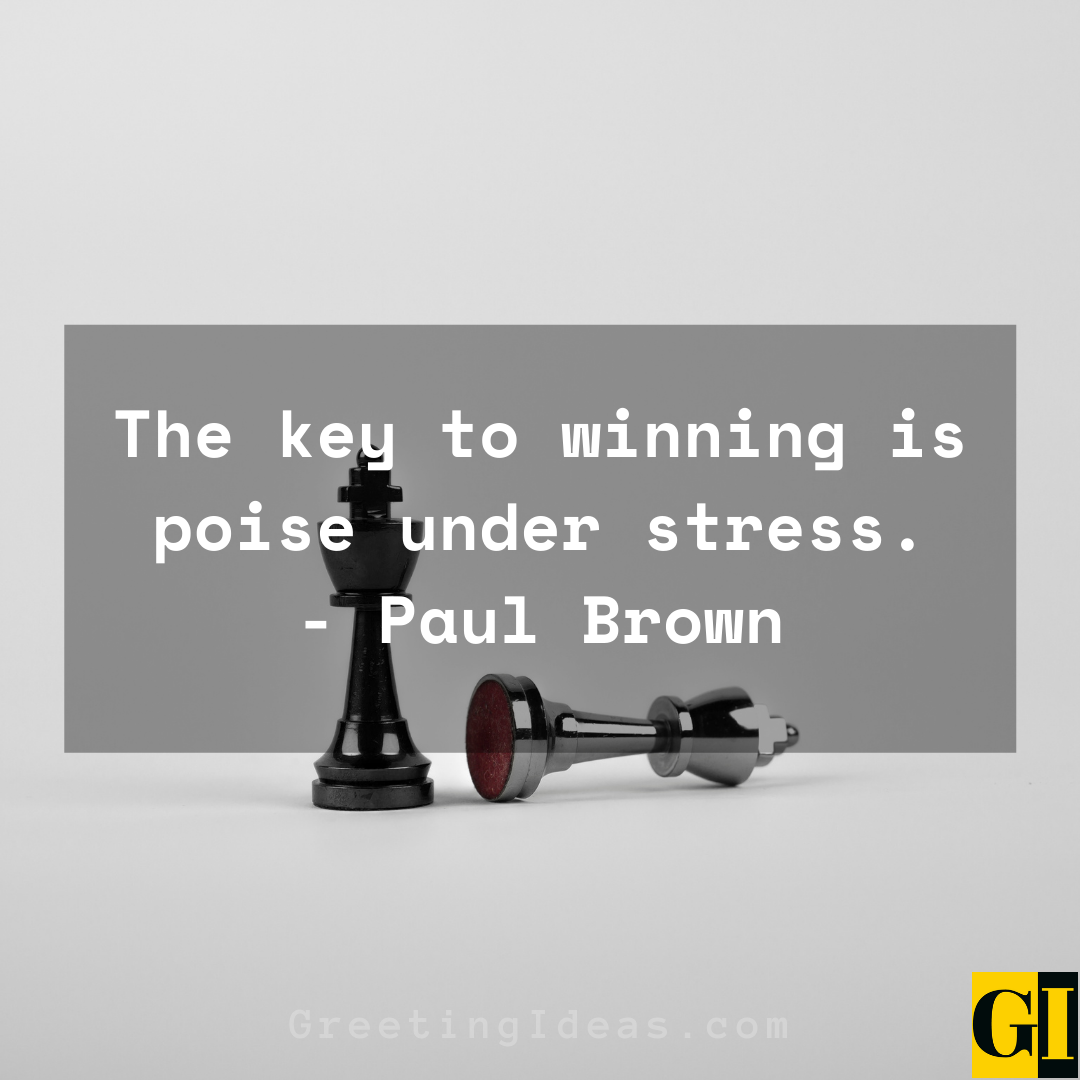 Also Read: 20 Inspiring Most Valuable Quotes and Sayings for Life
Fields are won by those who believe in the winning.
– Thomas Wolfe
A winning effort begins with preparation.
– Joe Gibbs
The determination to win is the better part of winning.
– Daisaku Ikeda
Winning once can be a fluke; winning twice proves you are the best.
– Althea Gibson
Winning is all in the attitude!
– Denis Waitley
Winning starts with beginning.
– Robert H. Schuller
Winning is a state of mind that embraces everything you do.
– Bryce Courtenay
Don't believe that winning is really everything. It's more important to stand for something. If you don't stand for something, what do you win?
– Lane Kirkland
Develop the winning edge; small differences in your performance can lead to large differences in your results.
– Brian Tracy
The secret to winning is constant, consistent management.
– Tom Landry
Love Winning Quotes in Sports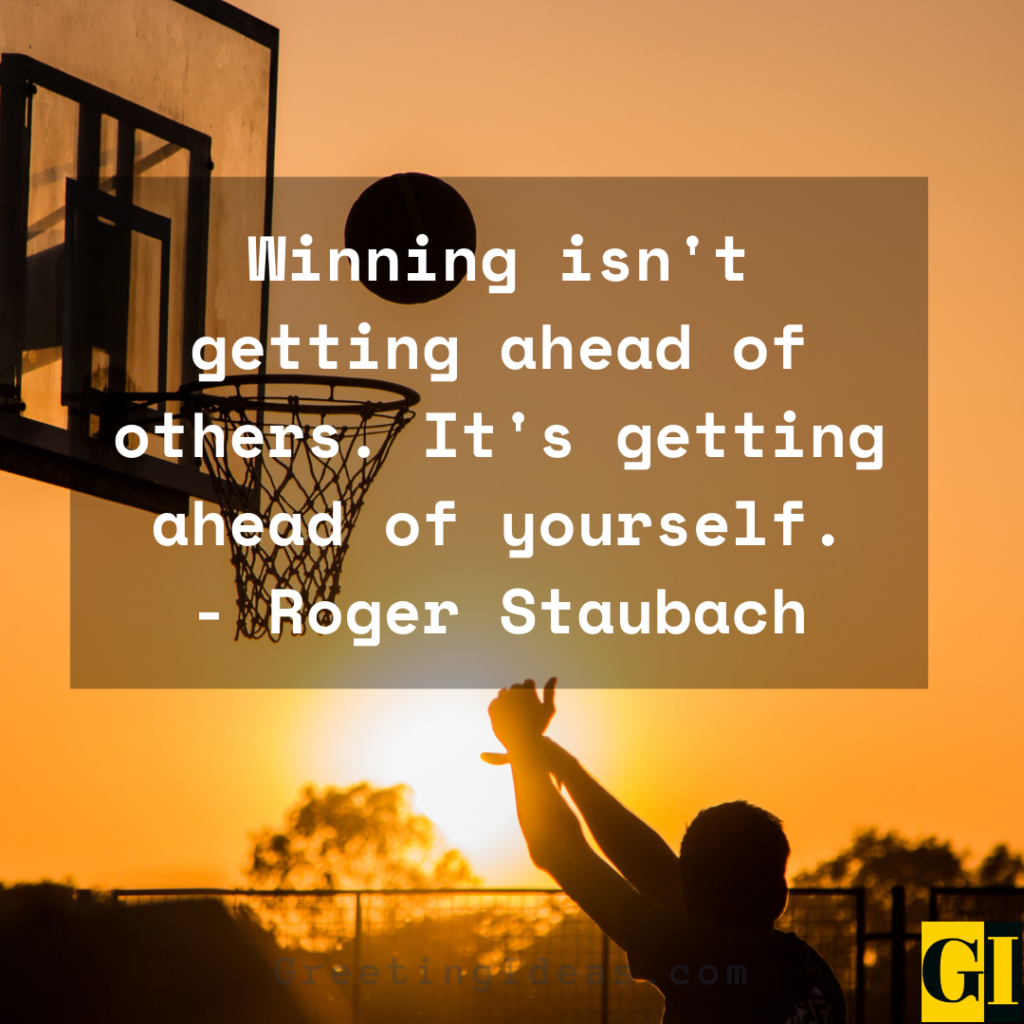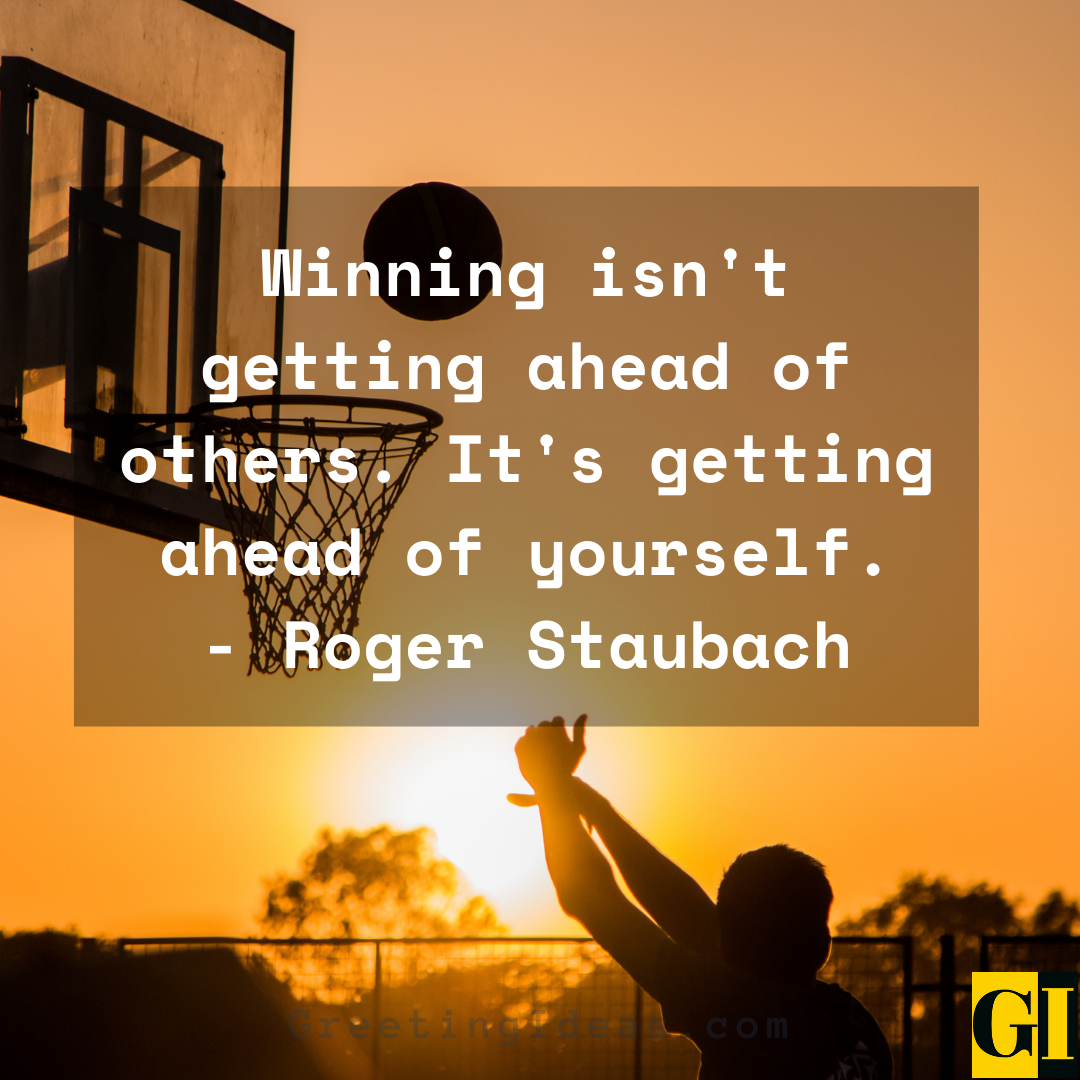 Also Read: 25 Inspiring Stop Seeking Validation Quotes and Sayings
All right Mister, let me tell you what winning means – you're willing to go longer, work harder, give more than anyone else.
– Vince Lombardi
Winning is a habit.
– Leo Durocher
Winning is the most important thing in my life, after breathing. Breathing first, winning next.
– George Steinbrenner
Winning is really about the DECISIONS you make and the ACTIONS you take as you play the game!
– Billy Cox
Winning tastes good.
– Jean Claude Killy
Winning becomes easier over time as the cornerstones of confidence become habits.
– Rosabeth Moss Kanter
What really matters is not just our own winning but helping other people to win, too.
– Fred Rogers
I am not one of those who think that coming in second or third is winning.
– Robert F. Kennedy
Winning is something that builds physically and mentally every day that you train and every night that you dream.
– Emmitt Smith
First, accept sadness. Realize that without losing, winning isn't so great.
– Alyssa Milano
Motivational Winning Quotes For The Day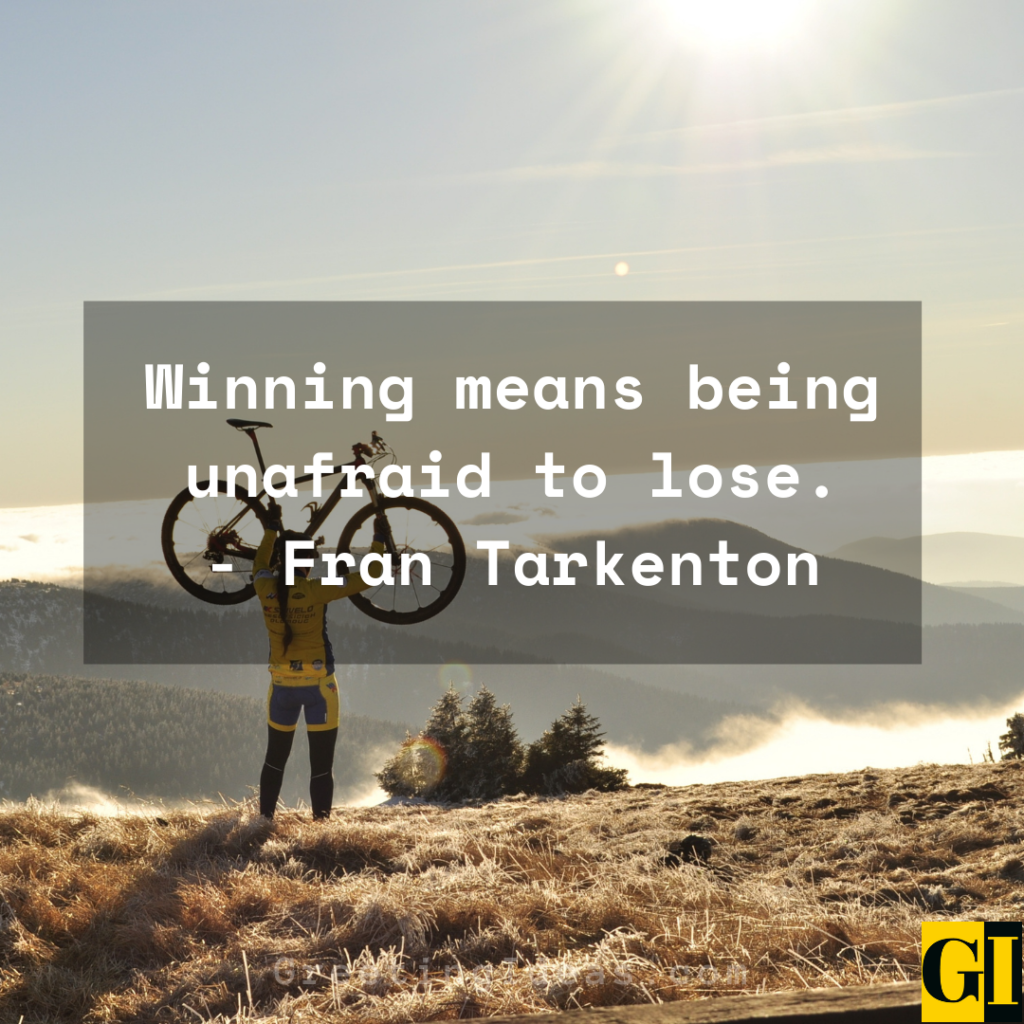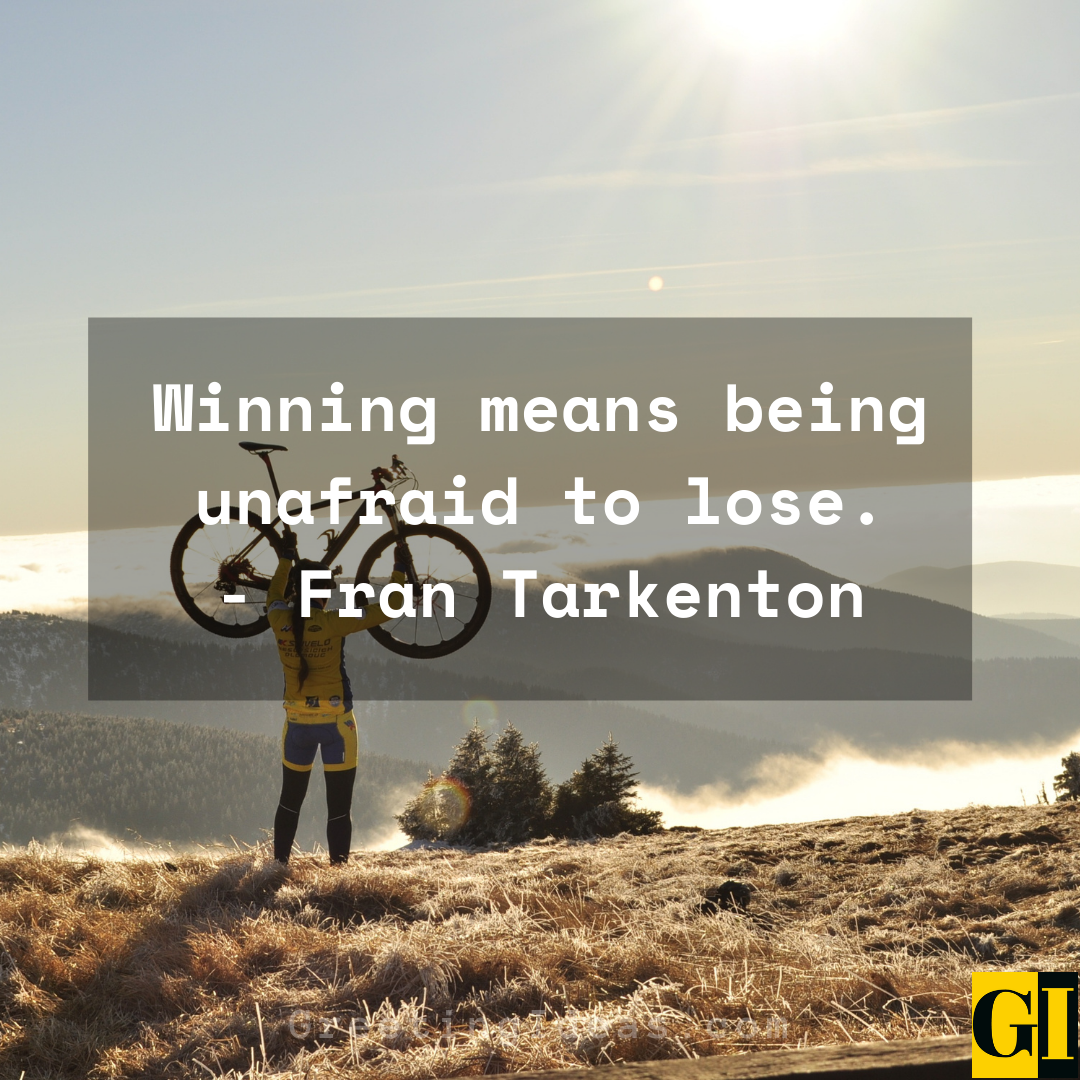 Also Read: 40 Motivational and Inspiring Valor Quotes and Sayings
Winning is the most important. Everything is consequence of that.
– Ayrton Senna
After winning, most teams become individuals; most teams become complacent.
– Lou Holtz
The key to winning is choosing to do God's will and loving others with all you've got.
– Lou Holtz
If winning isn't important, why do we spend all that money on scoreboards.
– Chuck Coonradt
Don't fight a battle if you don't gain anything by winning.
– George S. Patton
Tactics, fitness, stroke ability, adaptability, experience, and sportsmanship are all necessary for winning.
– Fred Perry
Win or lose, playing at all is winning.
– Wolfgang Nording
Winning is everything. The only ones who remember you when you come second are your wife and your dog.
– Damon Hill
Winning isn't everything. It's the only thing.
– Vince Lombardi
Winning is only half of it. Having fun winning is the other half.
– Bum Phillips
Winning may not be everything, but losing has little to recommend it.
– Dianne Feinstein
Winning isn't everything, but it beats anything that comes in second.
– Paul Bryant
Inspirational Quotes About Winning Attitude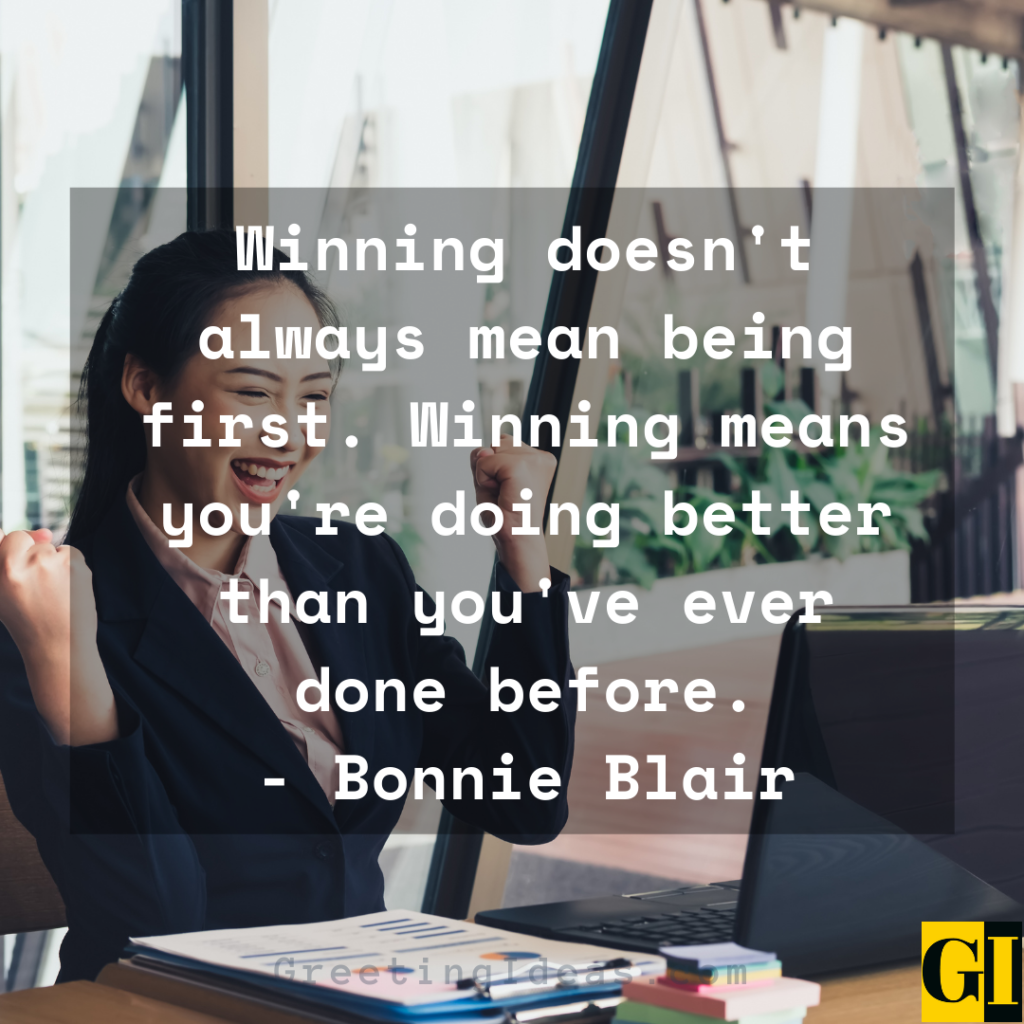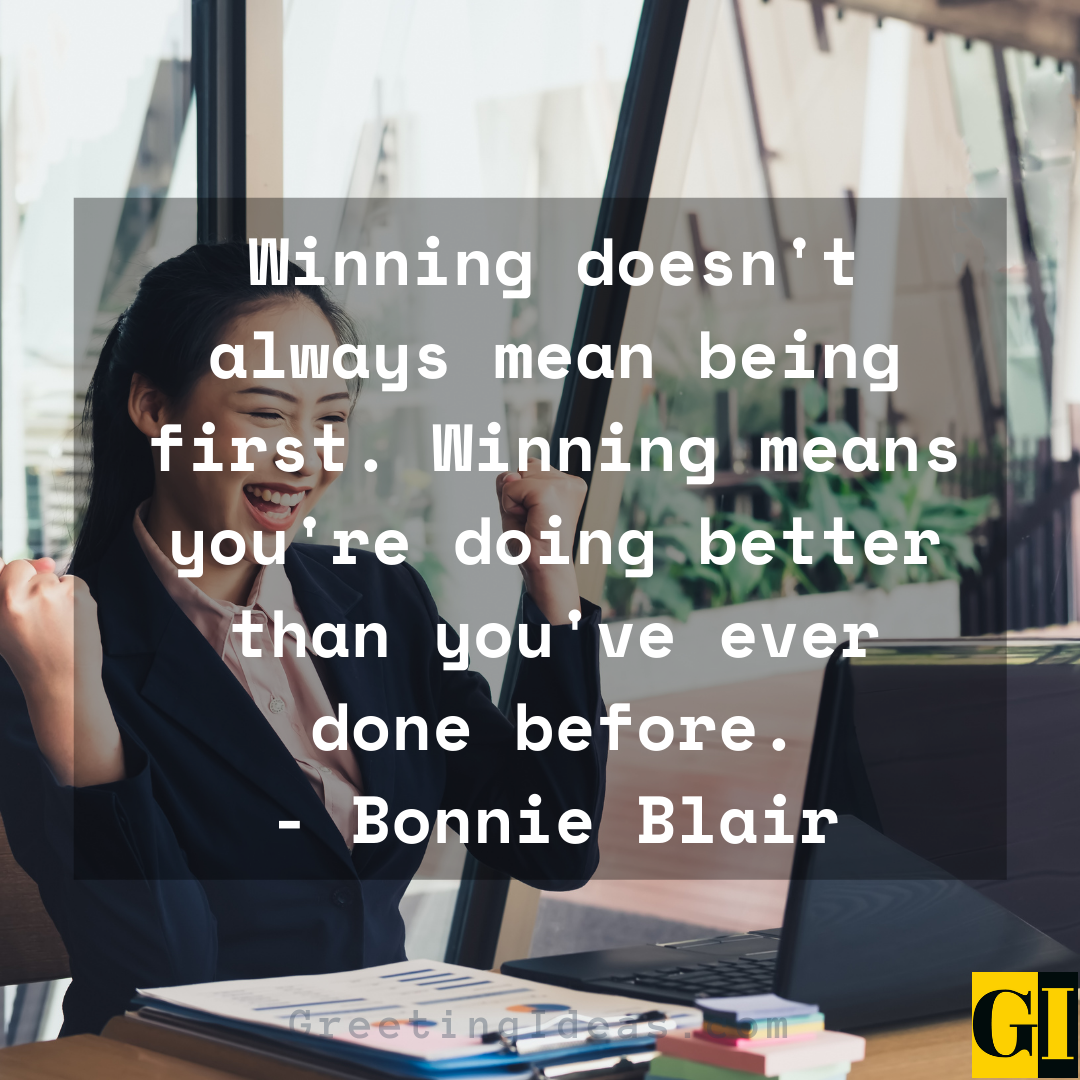 Also Read: 30 Highly Inspiring You are Unstoppable Quotes and Sayings
We hope you enjoy reading our famous winning quotes collection.
Share it with your loved ones and in social circles.
Sharing is Caring!