FTC disclaimer. This post contains affiliate links, and I will be compensated if you purchase through one of my links.
Keep reading our popular and famous oil quotes and sayings from economists, philosophers, and acclaimed personalities.
Be it crude oil for energy production or cooking oil used in the food industry and households or essential hair oils for daily use, oil is an integral part of our lifestyle.
Best Oil Quotes and Sayings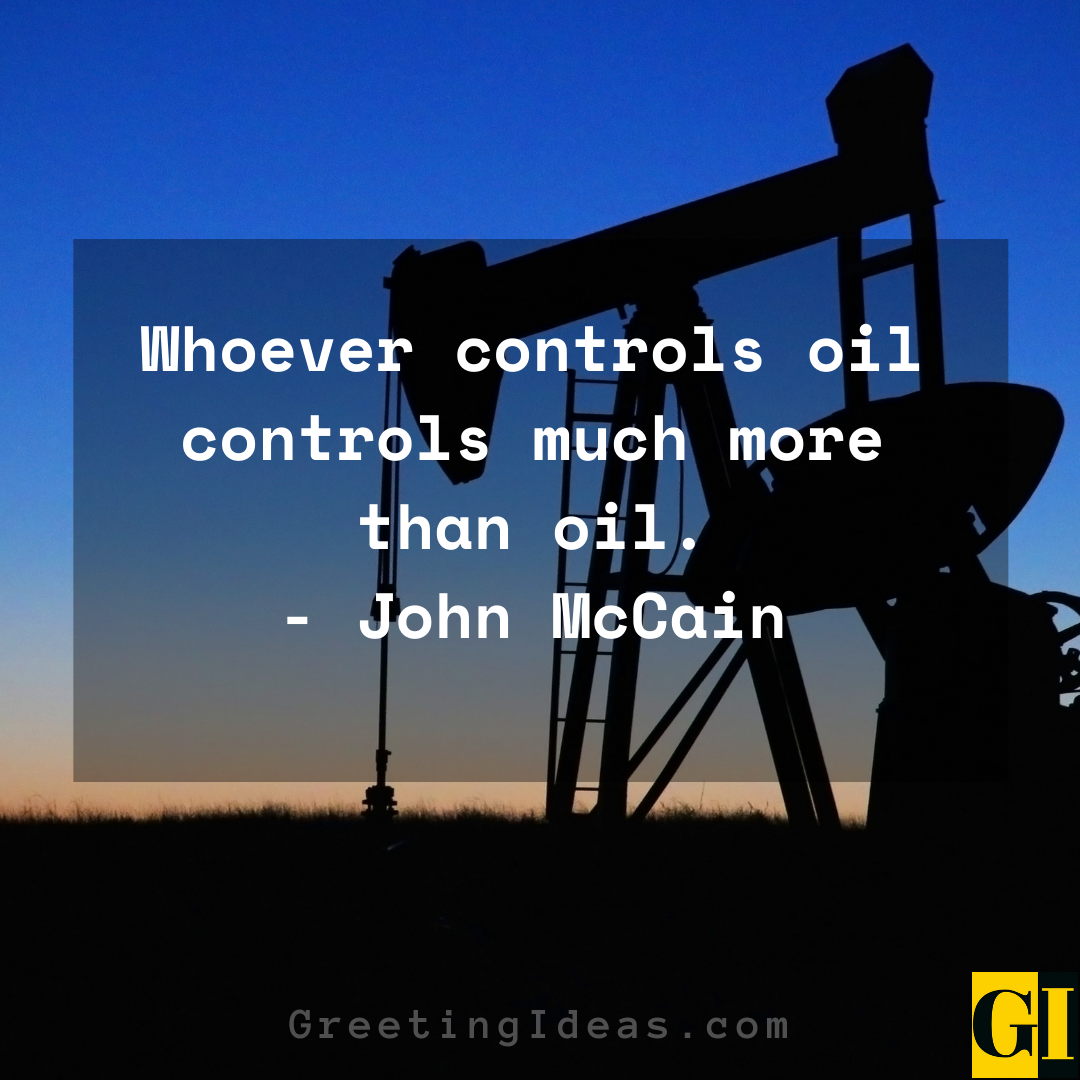 Also Read: 20 Best Human and Nature Destruction Quotes and Sayings
To keep the lamp burning you have to keep putting the oil in it.
– Mother Teresa
Whoever controls oil controls much more than oil.
– John McCain
Oil is a lousy investment because it isn't an investment. It's just a bet–and it's a bet with a ticking time bomb attached to it.
– Dan Dicker
There is no free market for oil.
– T. Boone Pickens
Oil creates the illusion of a completely changed life, life without work, life for free. Oil is a resource that anaesthetises thought, blurs vision, corrupts.
– Ryszard Kapuscinski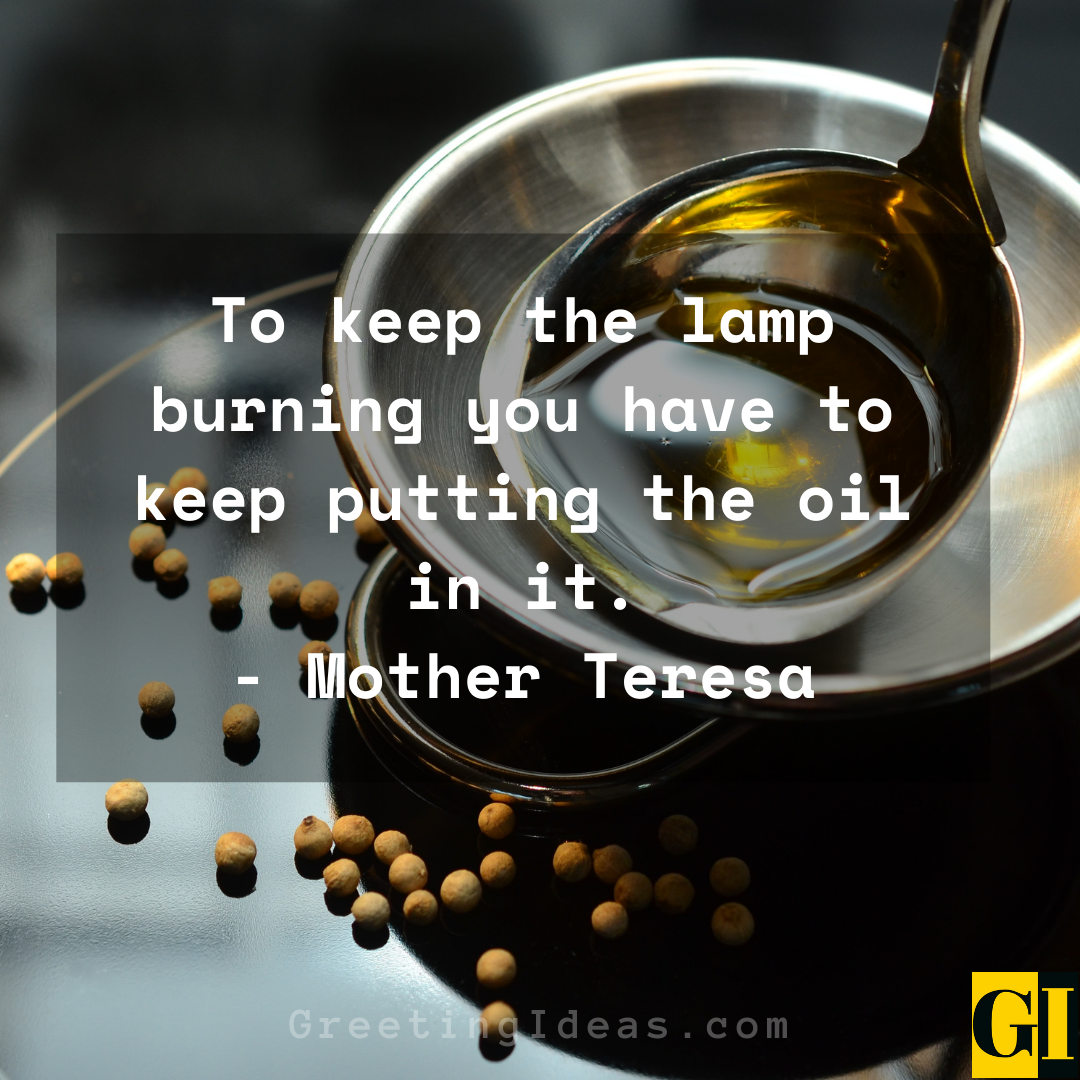 Also Read:45 Prayer for Calamity and Disaster Quotes and Sayings
The oil market is especially sensitive even to a hint of expansion or contraction in supply.
– James Surowiecki
Oil is ancient wealth in the ground.
– Harold Hamm
We aren't addicted to oil, but our cars are.
– R. James Woolsey, Jr.
Oil is like a wild animal. Whoever captures it has it.
– J. Paul Getty
Oil prices have certainly become a threat for the world economy.
– Rodrigo Rato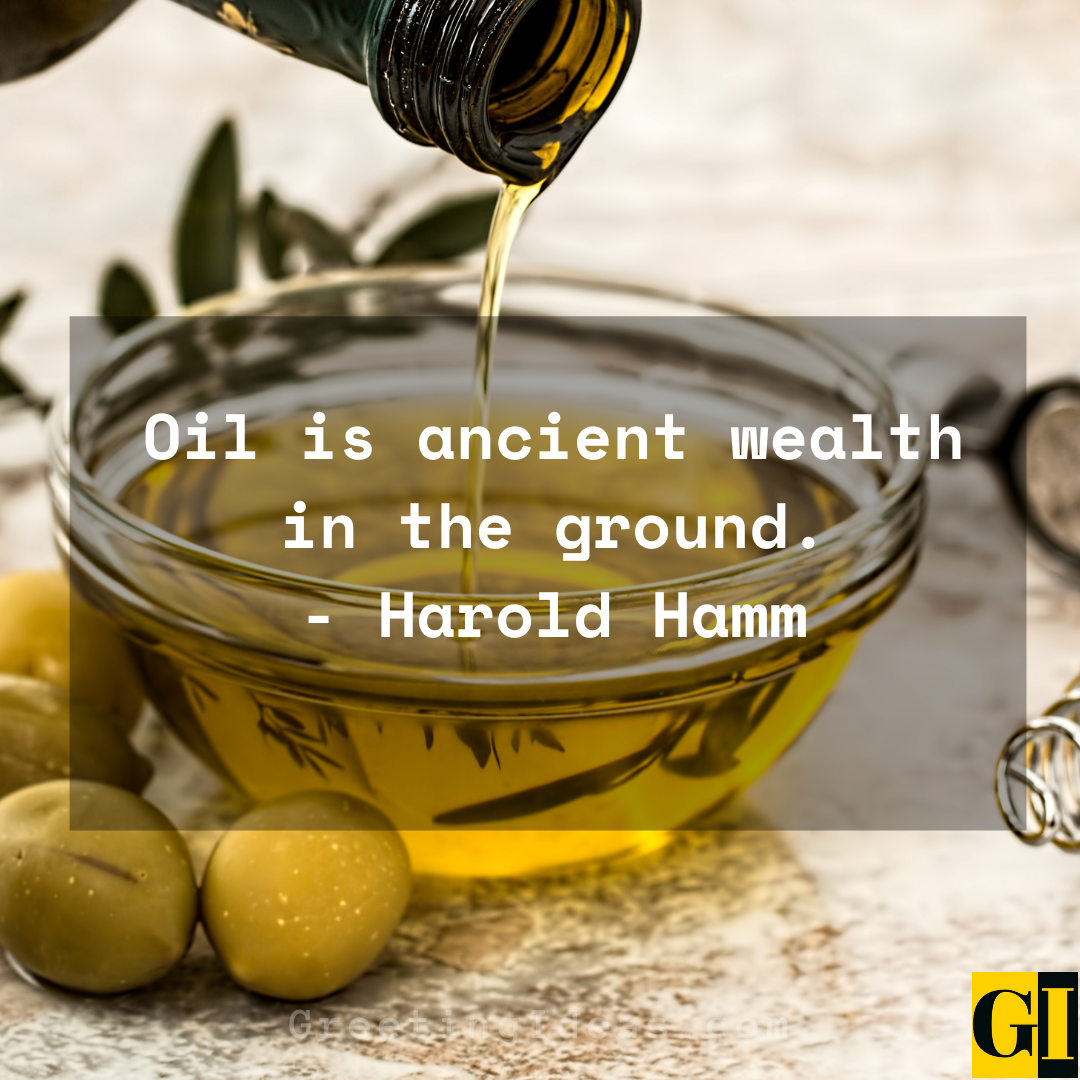 Also Read:30 Inspiring Never Be Dependent Quotes and Sayings
Oil demand is going to continue to grow as population grows.
– Rex Tillerson
We have to get the oil where the oil is.
– Ron Johnson
Oil has allowed us to think about economics as though energy doesn't matter.
– Andrew Nikiforuk
Oil is a very important component of economic growth.
– Maria Bartiromo
It's not oil that runs the world, it's shame.
– Sherman Alexie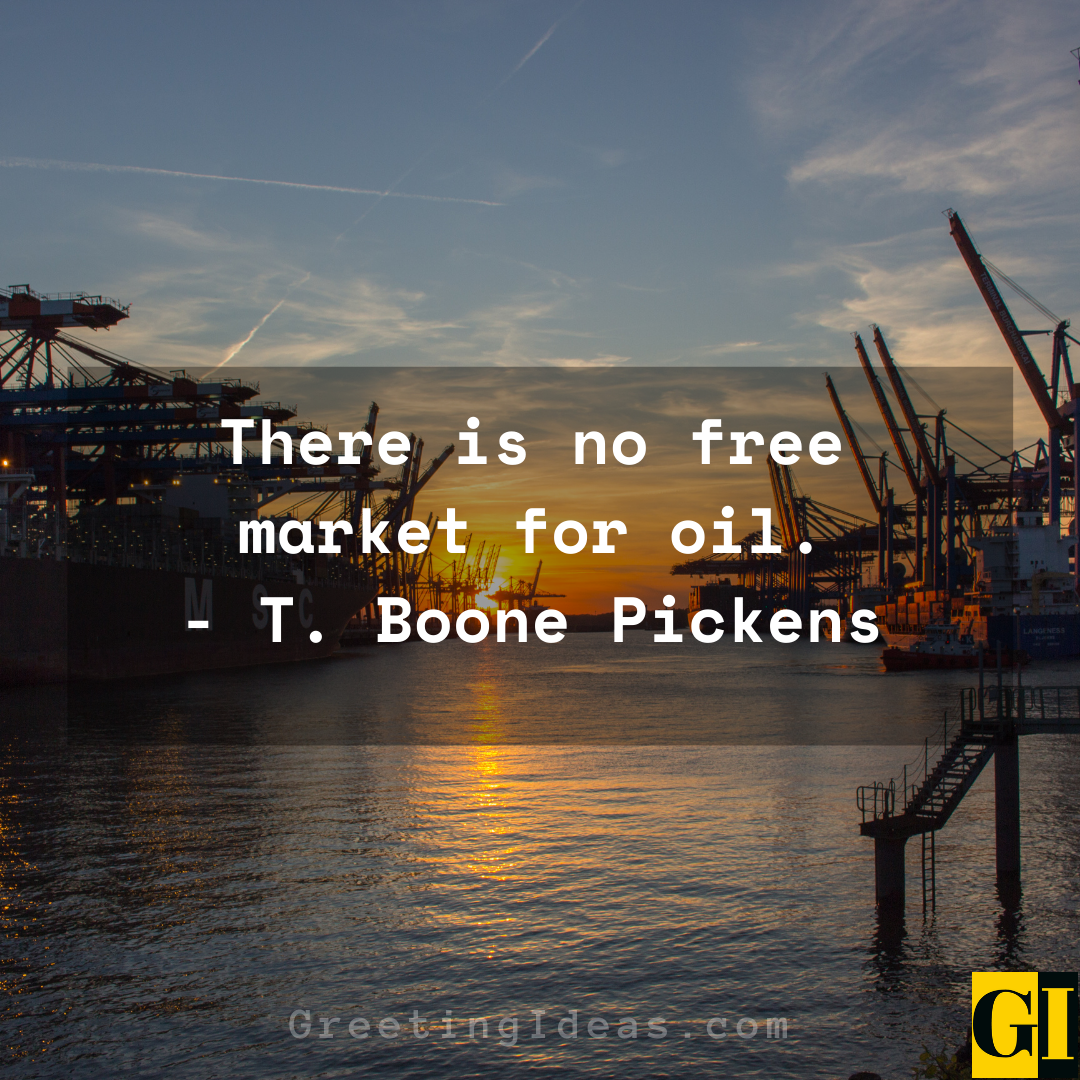 Also Read:Famous Quotes About Biodiversity Protection and Conservation
We need a balanced, long term energy policy to reduce our dependence on foreign oil and preserve the beauty of the land we love.
– Heather Wilson
Truth will rise above falsehood as oil above water.
– Miguel de Cervantes
It is wise to apply the oil of refined politeness to the mechanisms of friendship.
– Colette
The more we focus on using renewable fuels, the less we are dependent upon foreign oil.
– John M. McHugh
God's grace is the oil that fills the lamp of love.
– Henry Ward Beecher
A little oil makes machinery work easy.
– Fanny Fern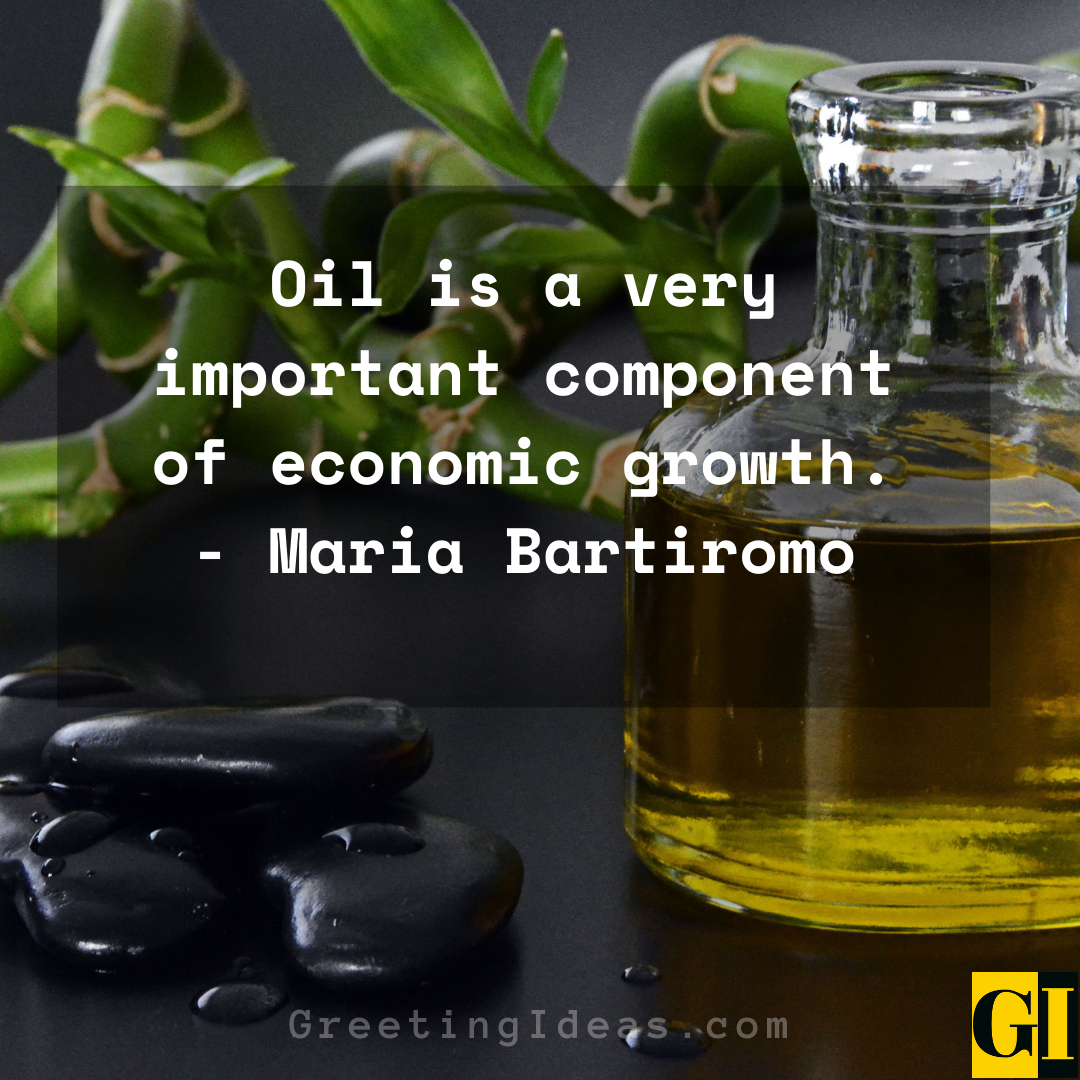 Also Read:20 Wise Old Owl Quotes, Sayings and Phrases
We hope you enjoy reading our popular oil quotes collection.
Share it with your loved ones and in social circles.
Which oil quotes and sayings you loved reading the most?
Let us know in the comments!