FTC disclaimer. This post contains affiliate links, and I will be compensated if you purchase through one of my links.
Christina Scalise has an inspiration organizing quote for the perfectionist. She says, 'Organizing isn't about perfection; it's about efficiency, reducing stress and clutter, saving time and money, and improving your overall quality of life.'
Before you indulge in planning, cleaning, and organizing the world (community event, social cause, home decor, etc.), you should spend the foremost time self-organizing.
If we are messy and all clutter from the inside, chances are all our thoughts, actions, and behavior will have the same flavor on the outside.
A scattered inattentive mind will have scattered overstuffed things at the home, workplace and has shallow relationships with an inner dissatisfaction.
Try observing this psyche pattern. What we are from the inside keeps getting projected in the world as well.
Being a person of simplicity and decluttered life requires effort and attention in real life. To be organized both mentally and worldly, one should start valuing life of harmony and peace.
A tensed and anxiety-ridden individual will find it very tough to live organized and get desired results.
We hope our motivating and inspiring organizing quotes and sayings help us live a life of order from the inside and outside.
Best Organizing Quotes and Sayings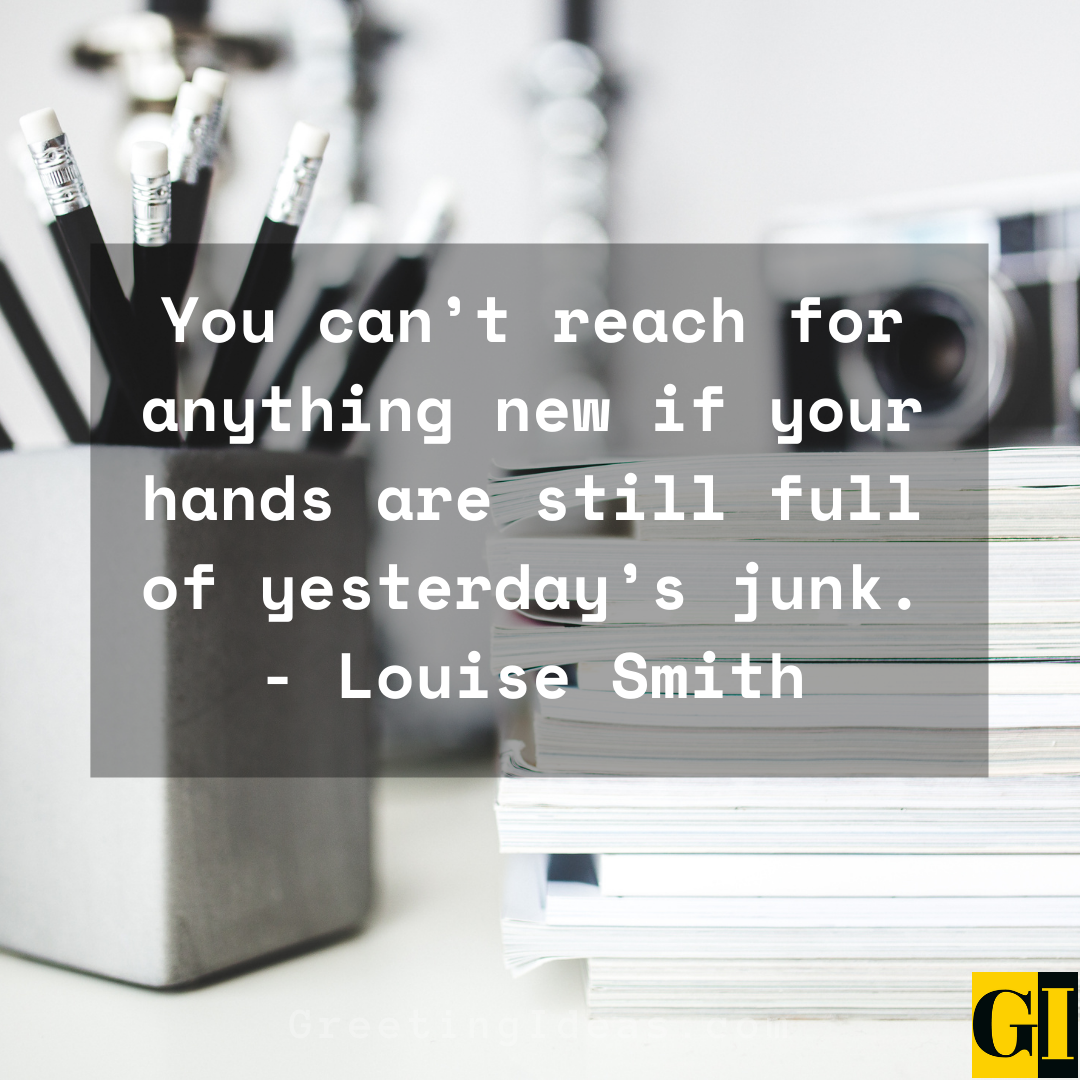 Also Read: 50 Best Keen and Silent Observation Quotes and Sayings
You can't reach for anything new if your hands are still full of yesterday's junk.
– Louise Smith
Clutter is what you end up with when you have more stuff than you need.
– Donna Smallin
Stop waiting for the perfect time to get organized. Take this moment and make some progress.
– Heidi Leonard
Start where you are. Use what you have. Do what you can.
– Arthur Ashe
The secret of getting ahead is getting started.
– Mark Twain
It always seem impossible until it's done.
– Nelson Mandela
Organizing isn't about perfection; it's about efficiency, reducing stress and clutter, saving time and money and improving your overall quality of life.
– Christina Scalise
Being organized isn't about getting rid of everything you own or trying to become a different person: it's about living the way you want to live, but better.
– Andrew Mellen
Out of clutter, find simplicity. From discord, find harmony. In the middle of difficulty lies opportunity.
– Albert Einstein
Don't be afraid of failure, be afraid of not trying in the first place.
– Marie Forleo
The ability to simplify means to eliminate the unnecessary so that the necessary may speak.
– Hans Hofmann
Have nothing in your house that you do not know to be useful or believe to be beautiful.
– William Morris
Owning less is better than organizing more.
– Joshua Becker
Some people want it to happen, some wish it would happen, others make it happen.
– Michael Jordan
Organizing is just one big game of Tetris.
– Alejandra Costello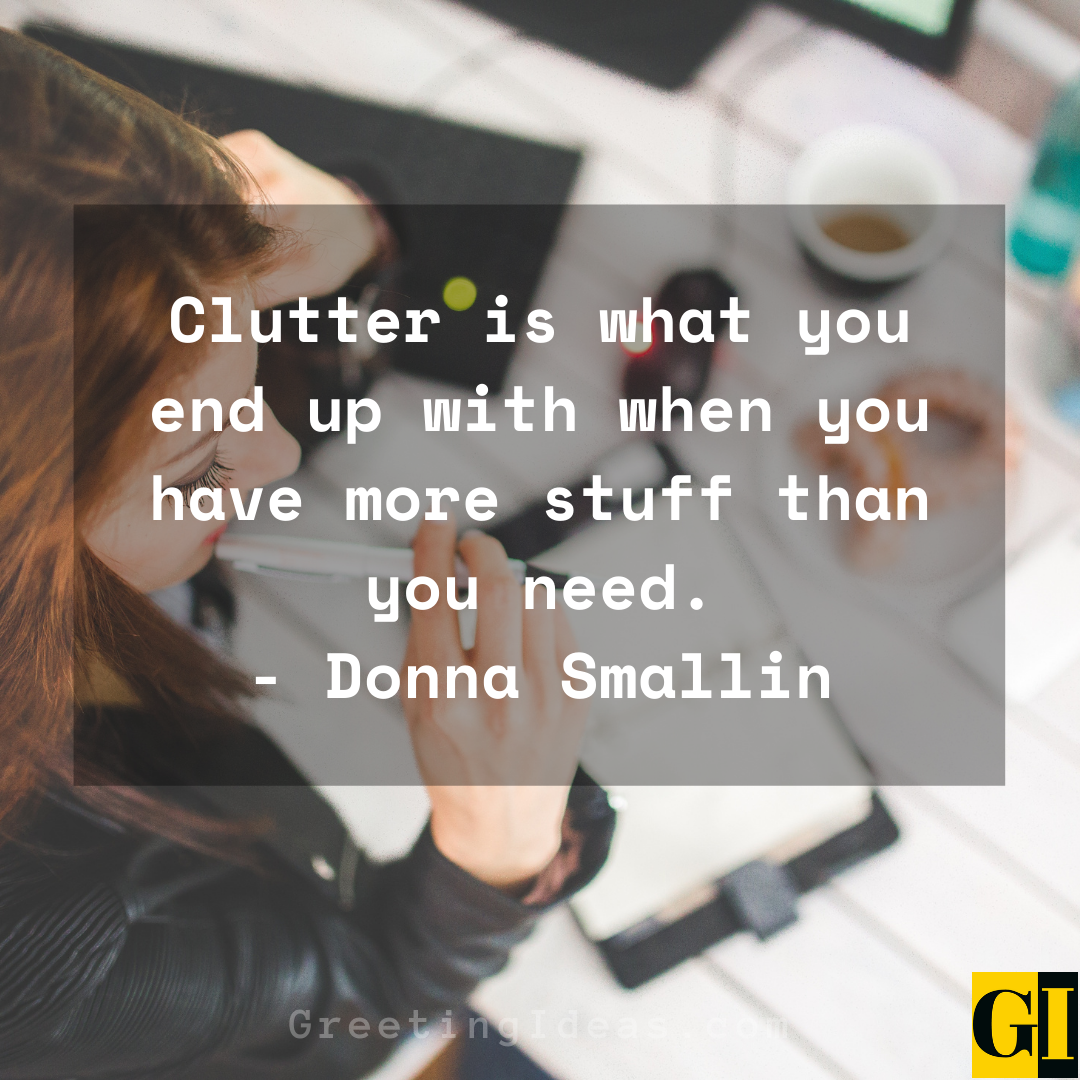 Also Read:35 Feeling Unnecessary Quotes on One's Attitude and Thinking
Managing your time without setting priorities is like shooting randomly and calling whatever you hit the target.
– Peter Turla
Cleaning and organizing is a practice, not a project.
– Meagan Francis
Organizing is what you do before you do something, so that when you do it, it is not all mixed up.
– A. A. Milne
Once you have a clear idea of your priorities, that is your values, goals and high leverage activities, organize around them.
– Stephen Covey
Order is the sanity of the mind, the health of the body, the peace of the city, the security of the state. Like beams in a house or bones to a body, so is order to all things.
– Robert Southey
The best way to get something done is to begin.
– Unknown
Clutter is nothing more than postponed decisions.
– Barbara Hemphill
To accomplish great things, we must not only act, but also dream; not only plan, but also believe.
– Anatole France
Successful organizing is based on the recognition that people get organized because they, too, have a vision.
– Paul Wellstone
With organization comes empowerment.
– Lynda Peterson
The key to organizing an alternative society is to organize people around what they can do, and more importantly, what they want to do.
– Abbie Hoffman
Clutter is nothing more than a series of deferred decisions stacked on top of each other.
– Andrew Mellen
Organization is not an option; it is a fundamental survival skill and distinct competitive advantage.
– Pam N. Woods
Good order is the foundation of all things.
– Edmund Burke
For every minute spent organizing, an hour is earned.
– Benjamin Franklin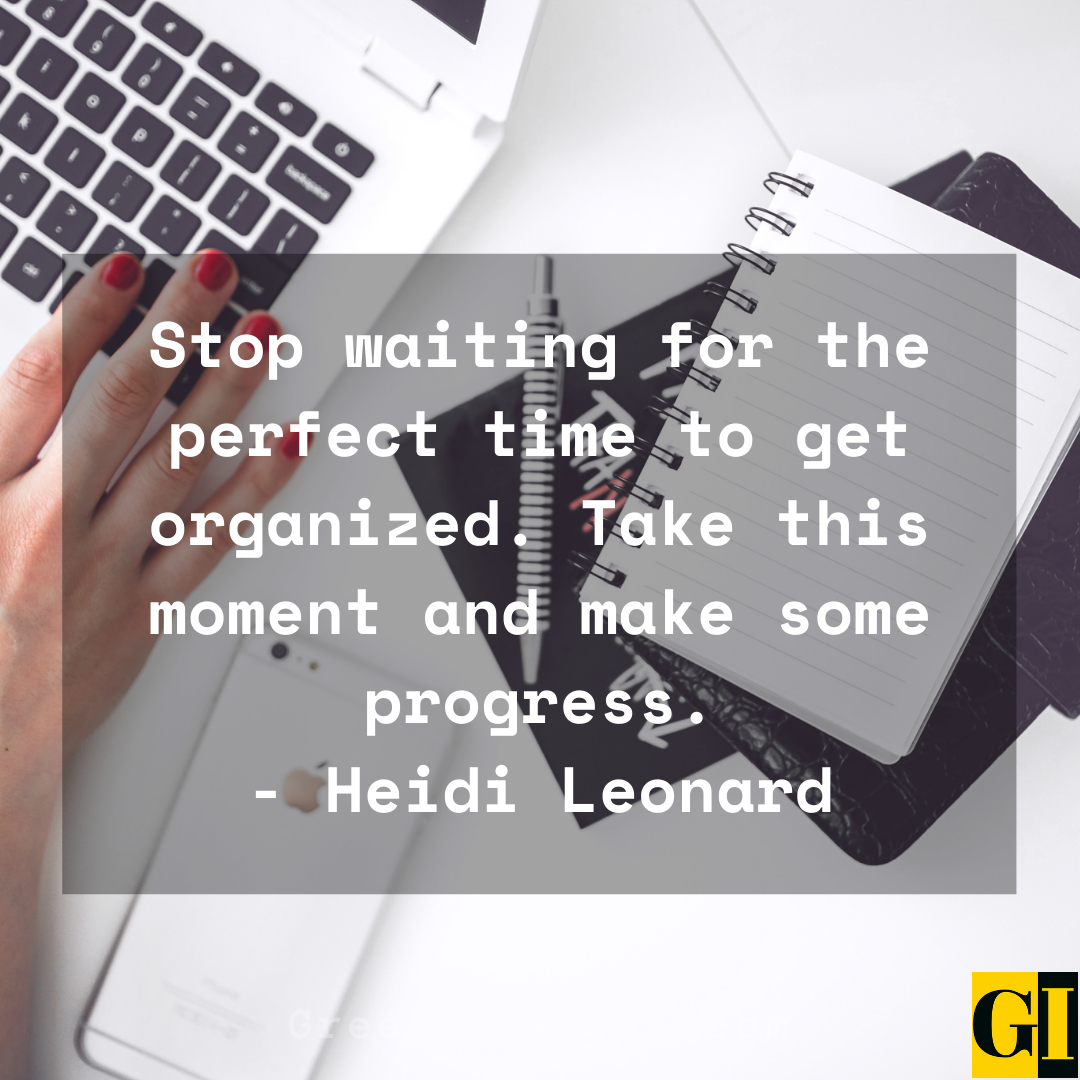 Also Read:50 Inspiring Everyday is A New Day Quotes and Sayings
The desire for order is the only order in the world.
– Georges Duhamel
Organizing is a journey, not a destination.
– Anonymous
Being organized is all about the ABC's: Awareness and Action, Balance and Beliefs, Choices and consistency.
– Tanya Allason
Organize, don't agonize.
– Nancy Pelosi
Organizing has to be a 12-month endeavor.
– Tom Perez
Have a time and place for everything, and do everything in its time and place, and you will not only accomplish more, but have far more leisure than those who are always hurrying.
– Tryon Edwards
Order is the shape upon which beauty depends.
– Pearl S. Buck
Bottom line is, if you do not use it or need it, it's clutter, and it needs to go.
– Charisse Ward
All time management begins with planning.
– Tom Greening
Don't agonize. Organize.
– Florynce Kennedy
A good system shortens the road to the goal.
– Orison Swett Marden
Organizing is a process; an organization is the result of that process.
– Elinor Ostrom
If you fail to plan, you are planning to fail.
– Benjamin Franklin
Being organized is not about being company-ready 24/7. It's about being able to find what you need and restore order quickly.
– Monika Kristofferson
Organize today, succeed tomorrow.
– Christina Scalise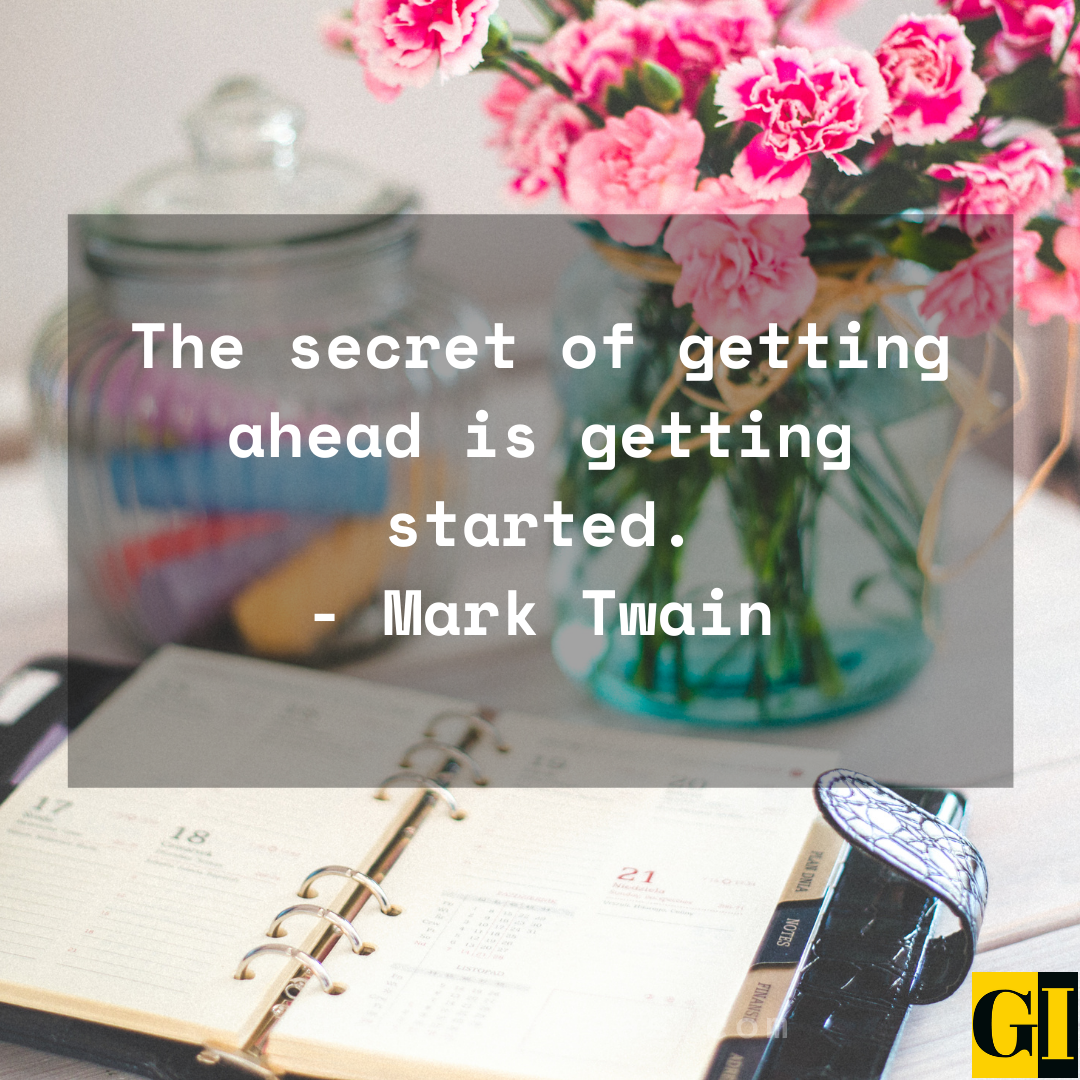 Also Read:90 Always Remember You are Beautiful Quotes and Sayings
Organizing is like putting a puzzle together, you have to gather up all the pieces, sort the ones that are similar into groups and then place them together in just the right places.
– Christina Scalise
Tomorrow belongs to those who prepare for it today.
– African Proverb
Organizing gives workers the power to lift themselves out of poverty and build a better future.
– Eric Schneiderman
The next time you decide to unclutter your life and clean up your space, start with the things that are truly useless like regrets, shame and anger.
– Shandra Kring
Organizing the home: 1% buying boxes and bins and putting stuff away. 99% motivation.
– Anonymous
The only difference between a mob and a trained army is organization.
– Calvin Coolidge
It takes as much energy to wish as it does to plan.
– Eleanor Roosevelt
Disaster shocks us out of slumber, but only skillful efforts keeps us awake.
– Rebecca Solnit
Clutter is the physical manifestation of unmade decisions fueled by procrastination.
– Christina Scalise
You don't have to be perfect to be organized.
– Monika Kristofferson
Life is really simple, but men insist on making it complicated.
– Confucius
Our life is frittered away by detail…Simplify, simplify.
– Henry David Thoreau
Time is a created thing. To say I don't have time is to say I don't want to.
– Lao Tzu
If you want to make an easy job seem mighty hard, just keep putting off doing it.
– Olin Miller
Go confidently in the direction of your dreams! Live the life you've imagined. As you simplify your life, the laws of the universe will be simpler.
– Henry David Thoreau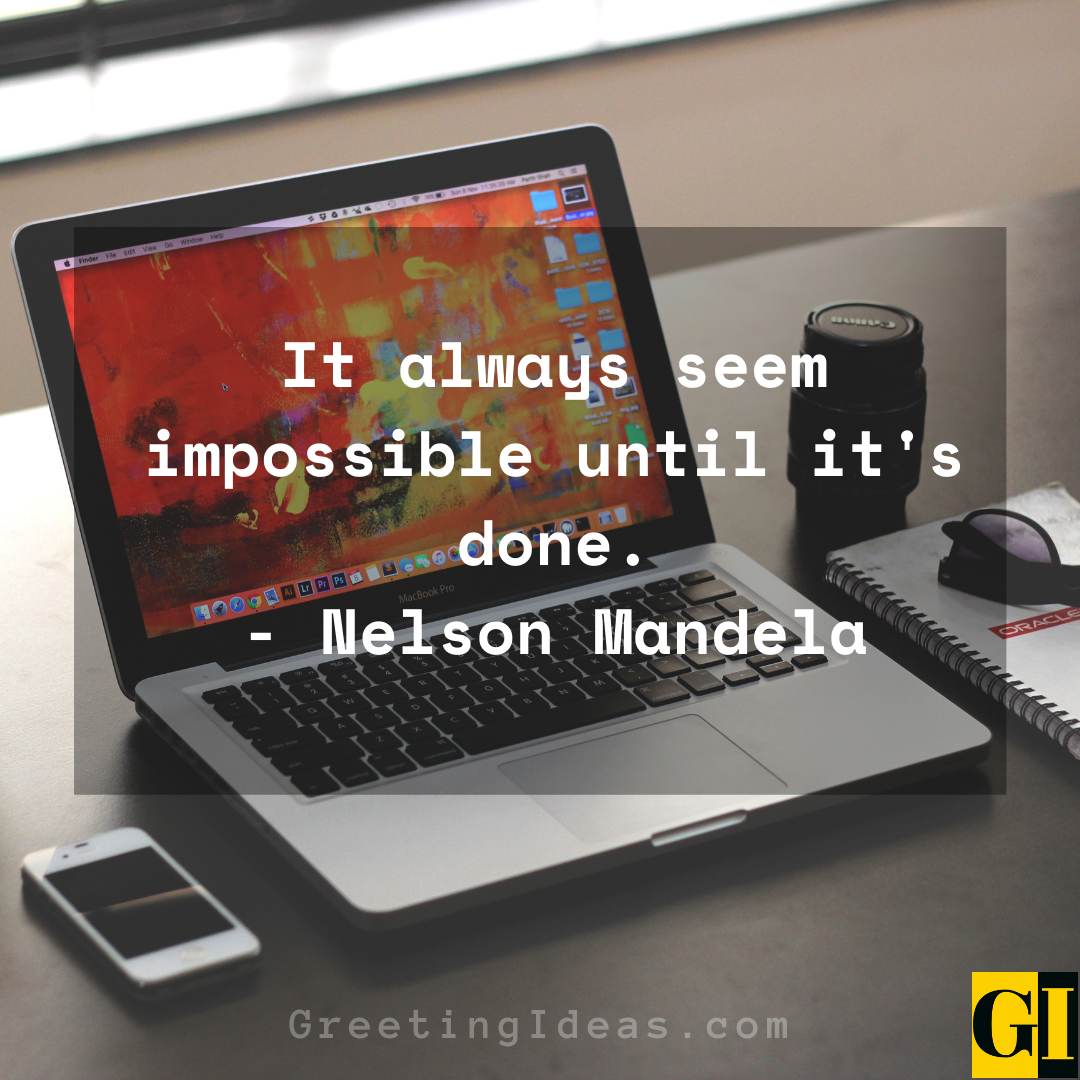 Also Read:90 Motivating Seize the Opportunity Quotes and Sayings
Keep what is worth keeping, and then with the breath of kindness blow the rest away.
– Dinah Craik
Start by doing what's necessary; then do what's possible; and suddenly you are doing the impossible.
– St. Francis of Assisi
First comes thought; then organization of that thought, into ideas and plans; then transformation of those plans into reality.
– Napoleon Hill
You will never be completely ready. Start from wherever you are.
– C.J. Hayden
It is never too late to be what you might have been.
– George Eliot
It is not the strongest of the species that survive, nor the most intelligent, but the one most responsive to change.
– Charles Darwin
Time is the coin of your life. It is the only coin you have, and only you can determine how it will be spent. Be careful lest you let other people spend it for you.
– Carl Sandburg
The universe doesn't give you what you ask for with your thoughts; it gives you what you demand with your actions.
– Steve Maraboli
Clutter is not just physical stuff. It's old ideas, toxic relationships and bad habits. Clutter is anything that does not support your better self.
– Eleanor Brownn
Joy is not in things; it is in us.
– Richard Wagner
Every moment is an organizing opportunity, every person a potential activist, every minute a chance to change the world.
– Dolores Huerta
There is strength in numbers, but organizing those numbers is one of the great challenges.
– John C. Mather
This island is made mainly of coal and surrounded by fish. Only an organizing genius could produce a shortage of coal and fish at the same time.
– Aneurin Bevan
There can be no one best way of organizing a business.
– Joanne Woodward
If you want to live a happy life, tie it to a goal, not to people or things.
– Albert Einstein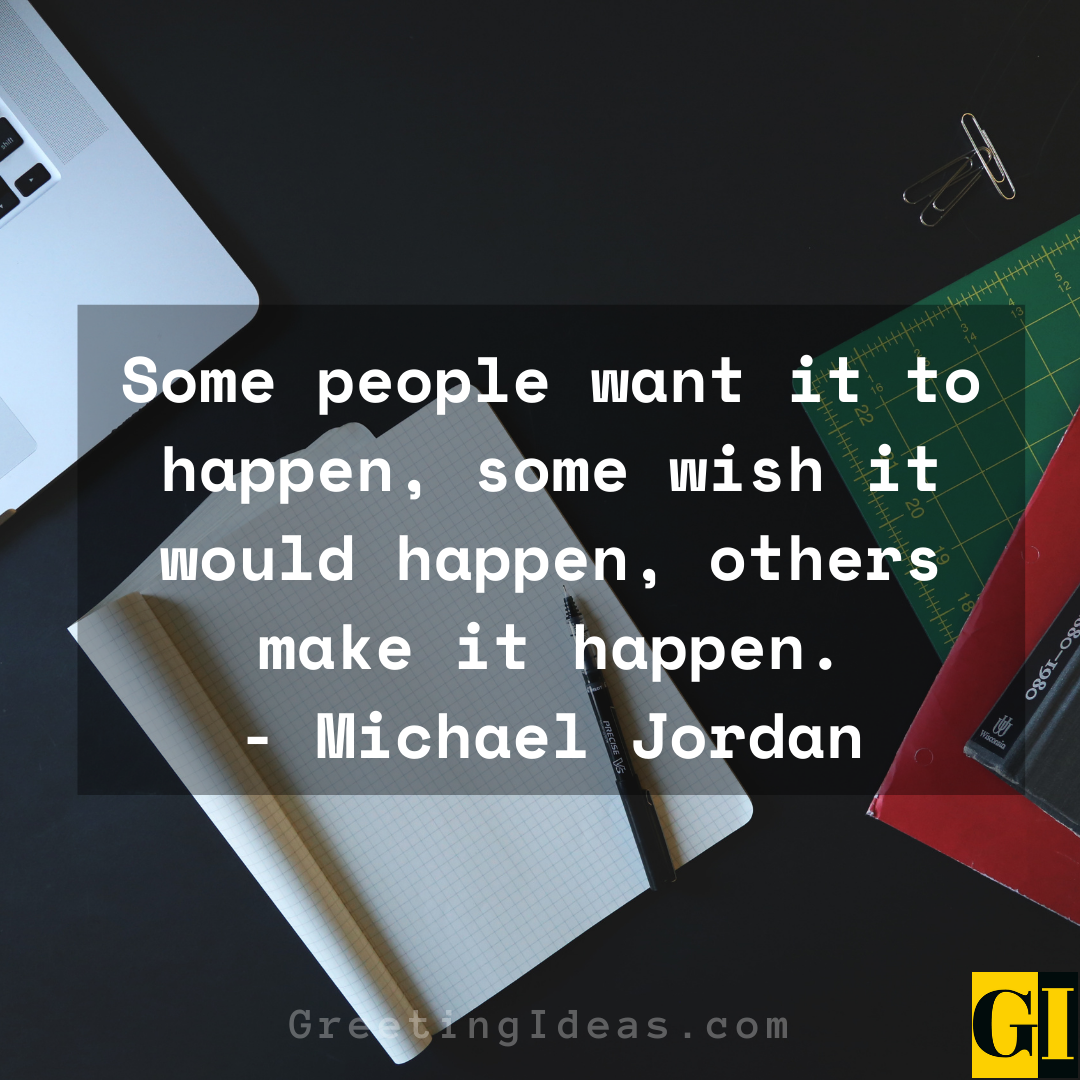 Also Read:30 Best and Inspiring Hustle Quotes and Sayings for Life
The most important things in life aren't things.
– Anthony J. D'Angelo
Eliminate physical clutter. More importantly, eliminate spiritual clutter.
– D.H. Mondfleur
Your children need your presence, more than your presents.
– Jesse Jackson
One may walk over the highest mountain one step at a time.
– John Wanamaker
There's always room for improvement, you know–it's the biggest room in the house.
– Louise Heath Leber
Tomorrow is often the busiest day of the week.
– Spanish Proverb
The maxim 'Nothing but perfection' may be spelled 'Paralysis.'
– Winston Churchill
Until we can manage time, we can manage nothing else.
– Peter Drucker
Clutter is not just the stuff on your floor – it's anything that stands between you and the life you want to be living.
– Peter Walsh
Don't own so much clutter that you will be relieved to see your house catch fire.
– Wendell Berry
The secret of all victory lies in the organization of the non-obvious.
– Marcus Aurelius
Chaos is found in greatest abundance wherever order is being sought. It always defeats order, because it is better organized.
– Terry Pratchett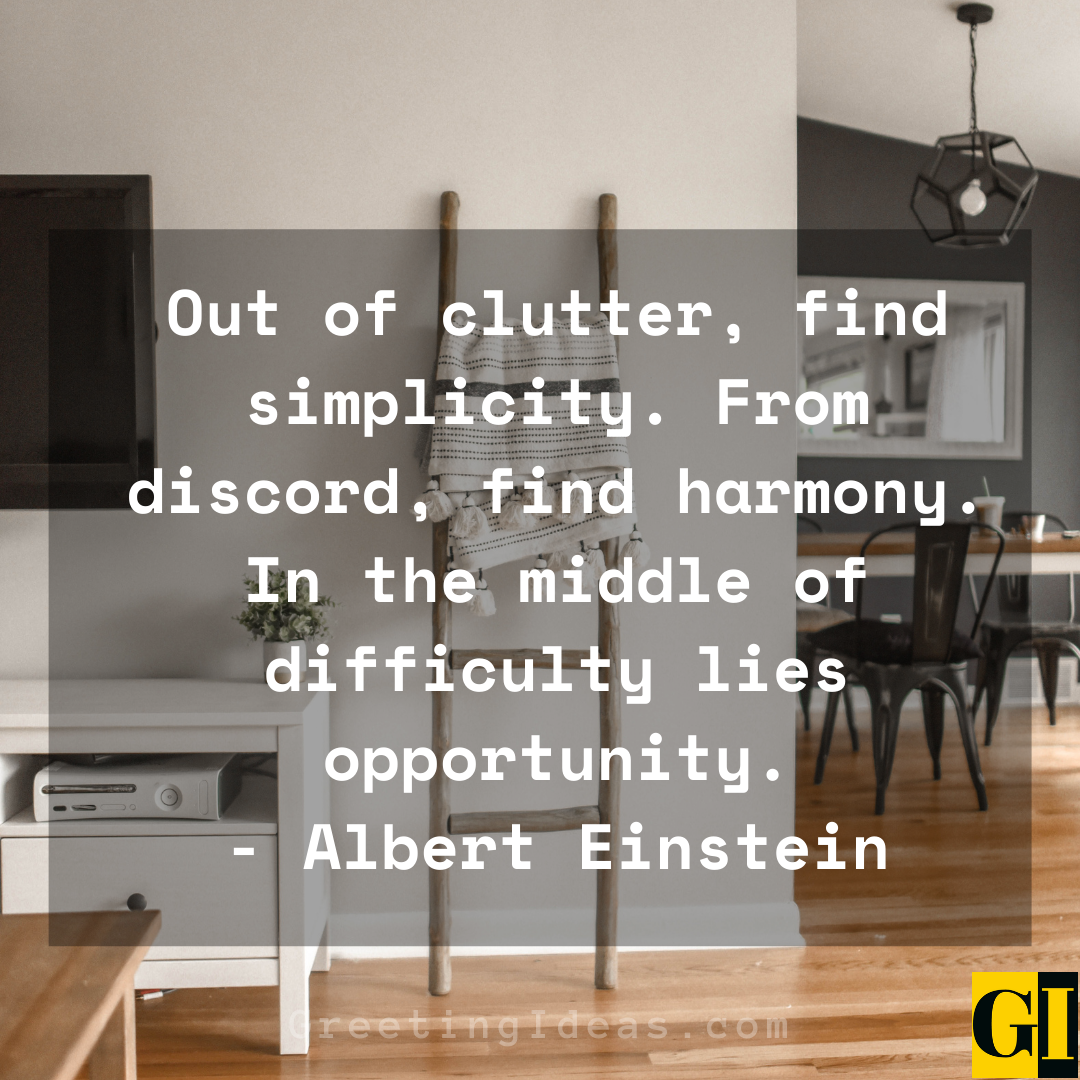 Also Read:50 Inspiring and Positive You Can Do It Quotes and Sayings
We hope you enjoy reading our cleaning and organizing quotes collection.
Share it with your loved ones and in social circles.
How tough is it to be organized in daily living?
Let us know in the comments!