FTC disclaimer. This post contains affiliate links, and I will be compensated if you purchase through one of my links.
Read our motivational starting the week quotes and sayings to live every day profoundly and face the ups and downs of life with better inner integrity.
Onyi Anyado has a positive new week quote, ' a new week means new goals. New goals mean new success. No goals mean no success, and no success means a wasted week.'
Have small achievable goals for the upcoming days and ensure that the whole week is spent usefully in a mentally enriching way.
If we take daily living casually and live it routinely, wasted days will become wasted weeks, months, years, and alas, a wasted life itself.
Do not succumb to repeated patterns and habits in your lifestyle. They form the groundwork for a lifeless and dull life.
Only when we live every day deeply will we end up living a satisfying week and a lovely weekend.
If Monday to Friday is filled with stress, chances are Saturdays and Sundays will be wasted in indulging in pleasures that act as instant gratifiers, which may harm your mental wellness in the long run.
We hope our uplifting have a great week quotes give you the right dose of inspiration.
Best Week Quotes and Sayings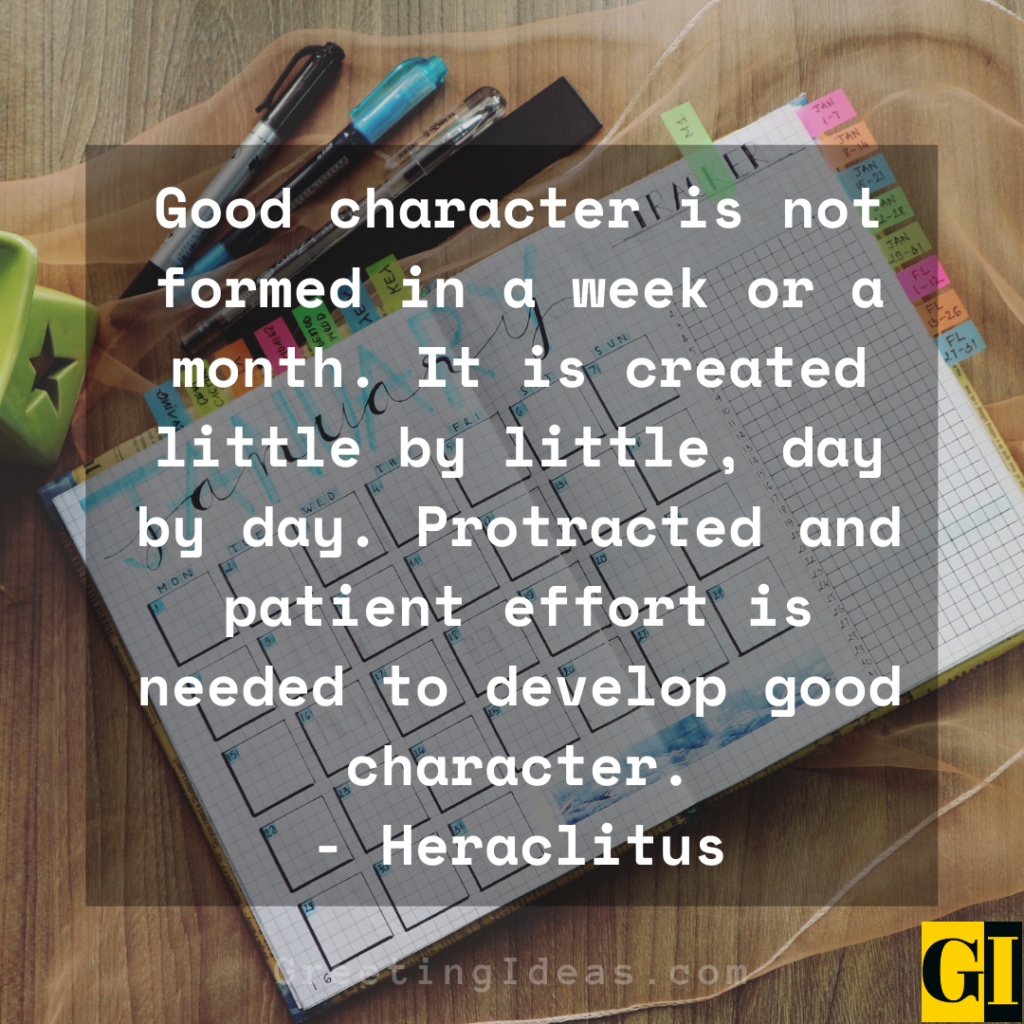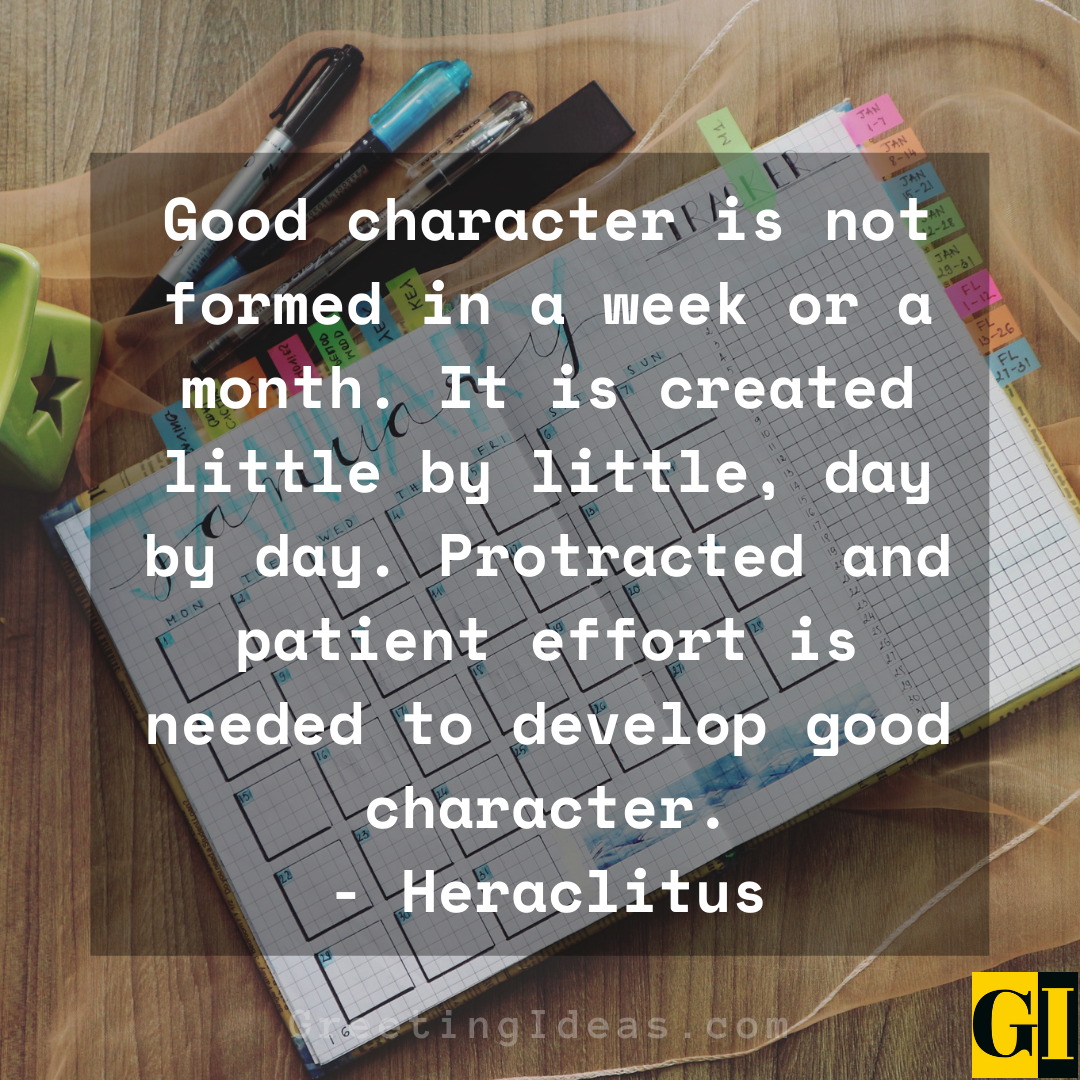 Also Read: 50 Inspiring Everyday is A New Day Quotes and Sayings
Don't be fooled by the calendar. There are only as many days in the year as you make use of. One man gets only a week's value out of a year while another man gets a full year's value out of a week.
– Anthony Charles Richards
A new week means new goals. New goals means new success. No goals mean no success and no success means a wasted week.
– Onyi Anyado
Seven days without laughter makes one weak.
– Mort Walker
Most people spend more time planning a one-week vacation than they spend planning their life.
– Michael Hyatt
A week is an eternity between lovers.
– Anthony T. Hincks
Weeks passed like boats waiting to sail into the starless dawn, we were full of aimless endless darkness.
– Jonathan Safran Foer
Good character is not formed in a week or a month. It is created little by little, day by day. Protracted and patient effort is needed to develop good character.
– Heraclitus
A day of worry is more exhausting than a week of work. Worry upsets our whole system; work keeps it in health and order.
– Orison Swett Marden
The middle of the week is a great time to reflect on what was done and still needs to be done before the end of the week.
– David Dweck
Inspiring Quotes To Start The Week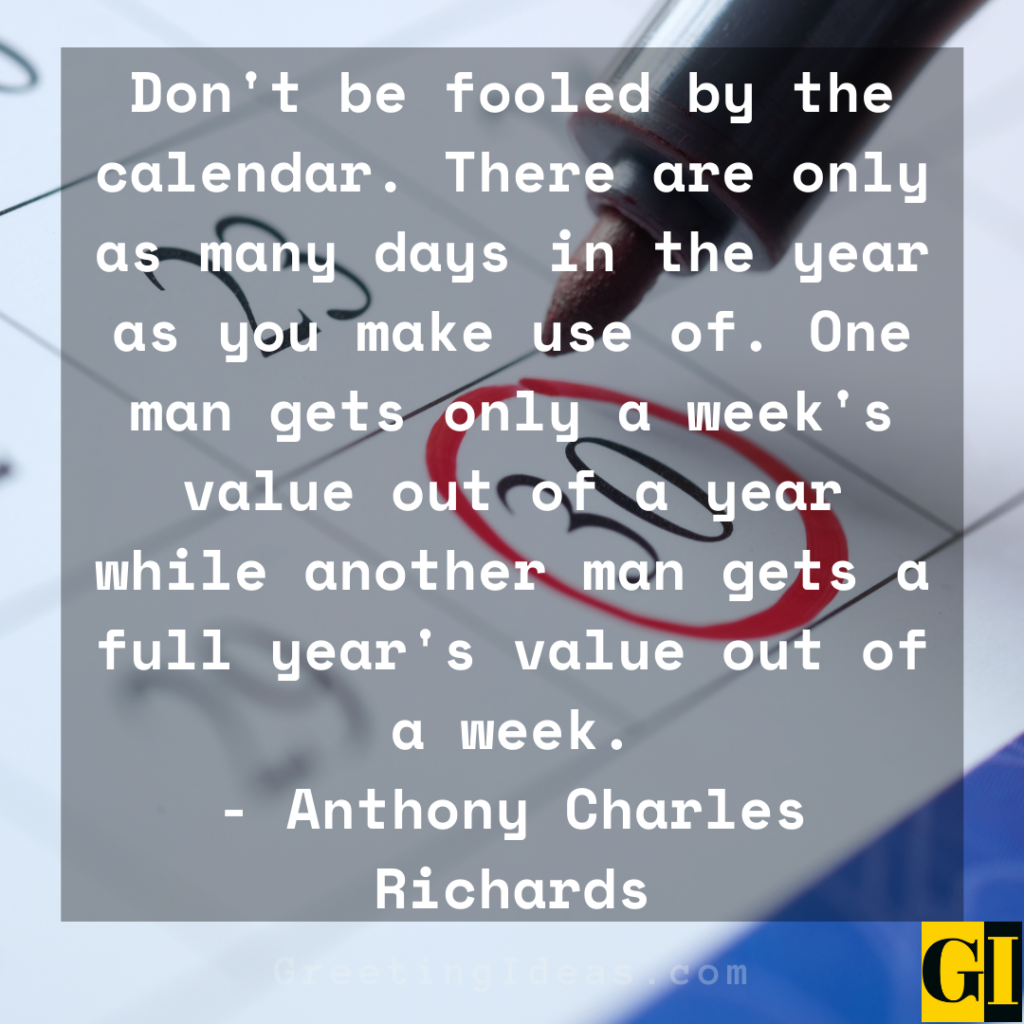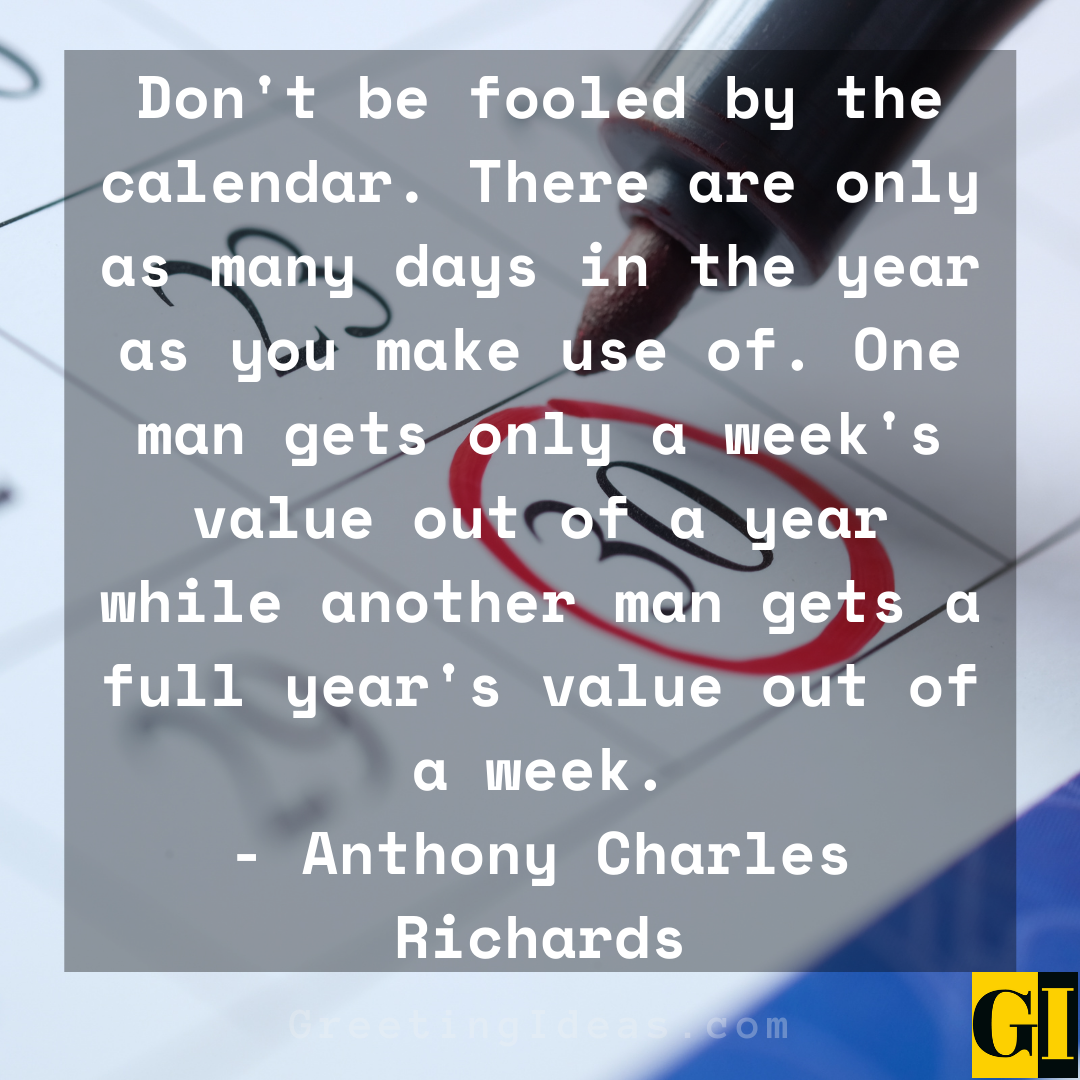 Also Read: 70 Living Life One Day At a Time Quotes and Sayings
Sunday clears away the rust of the whole week.
– Joseph Addison
If you want to see how enlightened you are, go spend a week with your family.
– Ram Dass
The key to a winning season is focusing on one opponent at a time. Winning one week at a time. Never look back and never look ahead.
– Chuck Noll
No one measures a life in weeks and days. You measure life in years and by the things that happen to you.
– Sara Zarr
All days from the week are typical, that's all nothing less, nothing more.
– Deyth Banger
A week is a long time in the life of a child.
– Maxwell Grantly
The way to be with God in every season is to strive to be near Him every week and each day.
– Thomas S. Monson
Holy Week is a good occasion to go to confession and to take up the right path again.
– Pope Francis
Positive New Week Quotes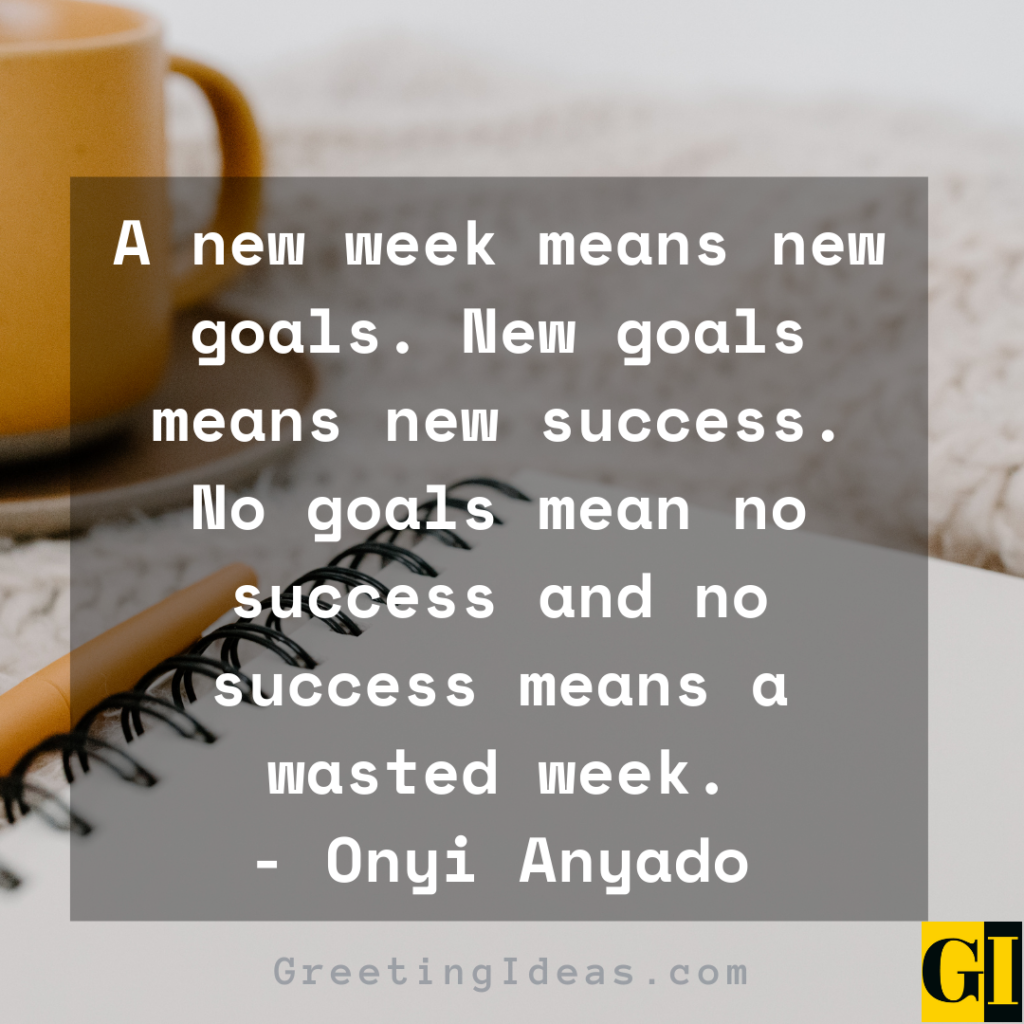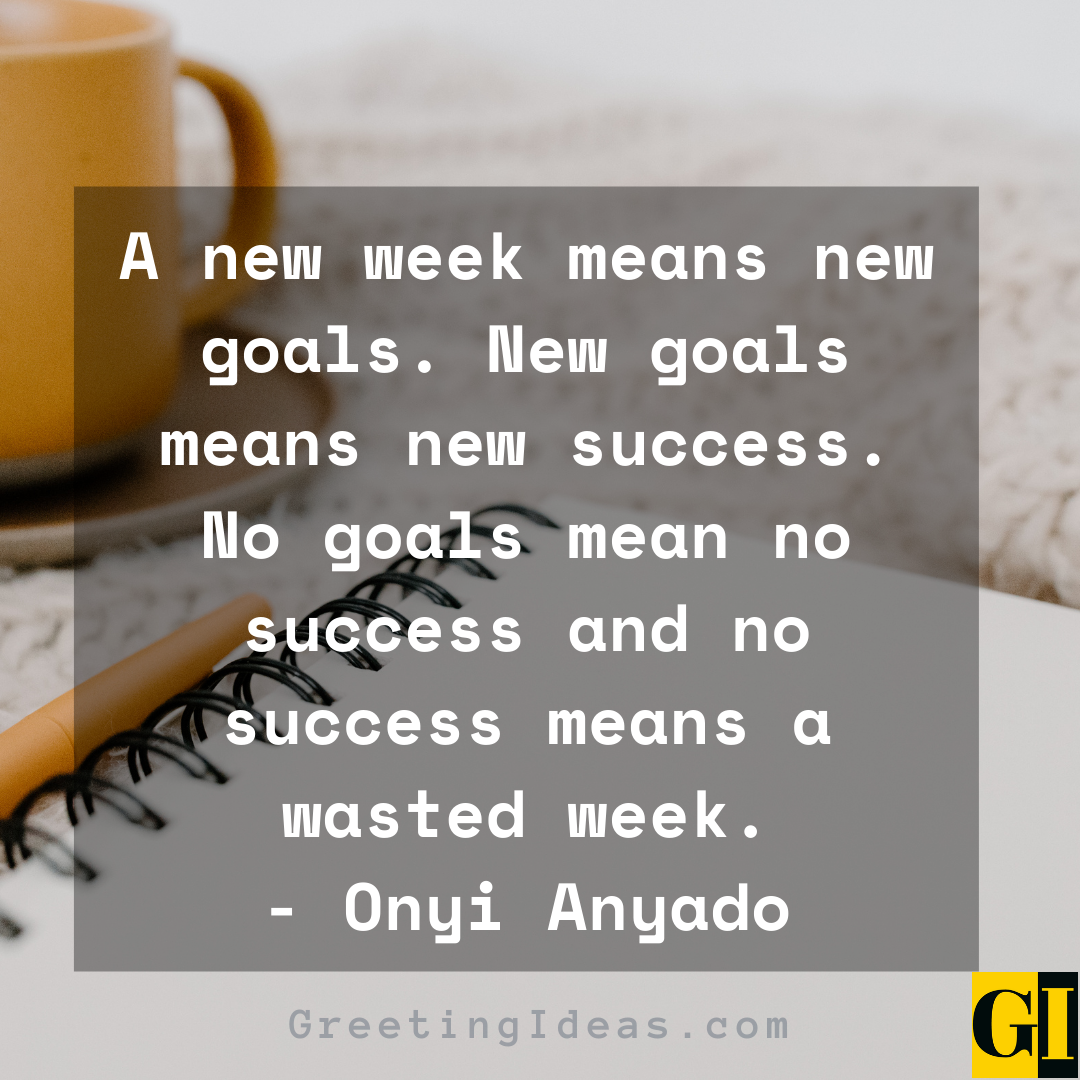 Also Read: 35 Inspiring Winner Quotes and Sayings to Achieve Greatness
We hope you enjoy reading our famous tomorrow is a new week quotes collection.
Share it with your loved ones and in social circles.
Sharing is Caring!