FTC disclaimer. This post contains affiliate links, and I will be compensated if you purchase through one of my links.
Read our deep, powerful, and quirky rugby quotes and sayings from famous players, coaches, and celebrated individuals and their viewpoints on this brutal game.
Are you a die-hard fan of rugby football and wonder how interesting, eccentric, and uncommon the game is?
We hope our funny and exciting rugby league quotes from popular sports personalities will interest you greatly.
Rugby originated in England in the early 19th century by the Rugby school and, since then, gained immense popularity and fan base worldwide.
The rugby world championship is played internationally for both men's and women's rugby teams.
Rugby was invented by a Football player (William Webb Ellis), who infamously ran with the ball in his arms instead of kicking it with his leg.
We hope our best and most motivational quotes about rugby are a worthwhile read for all the rugby fans reading this.
Funniest Rugby Quotes And Sayings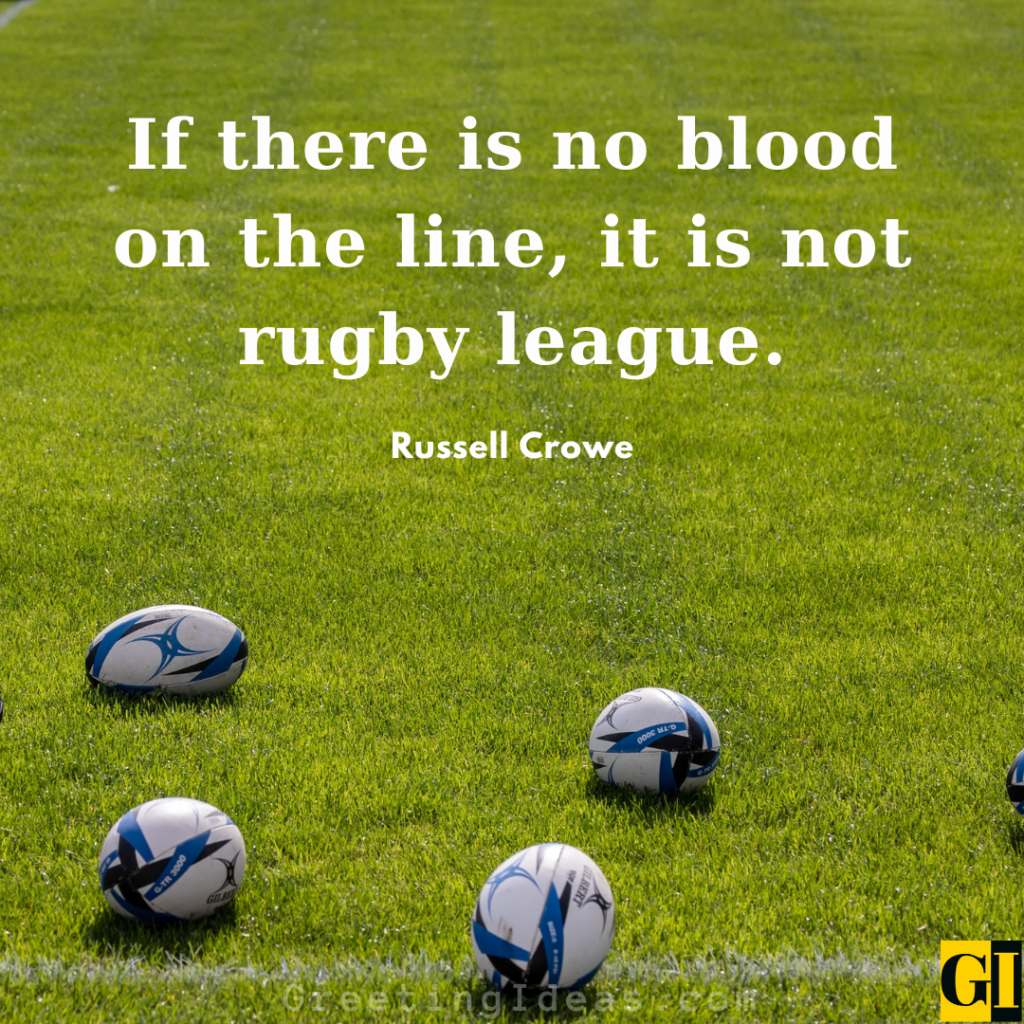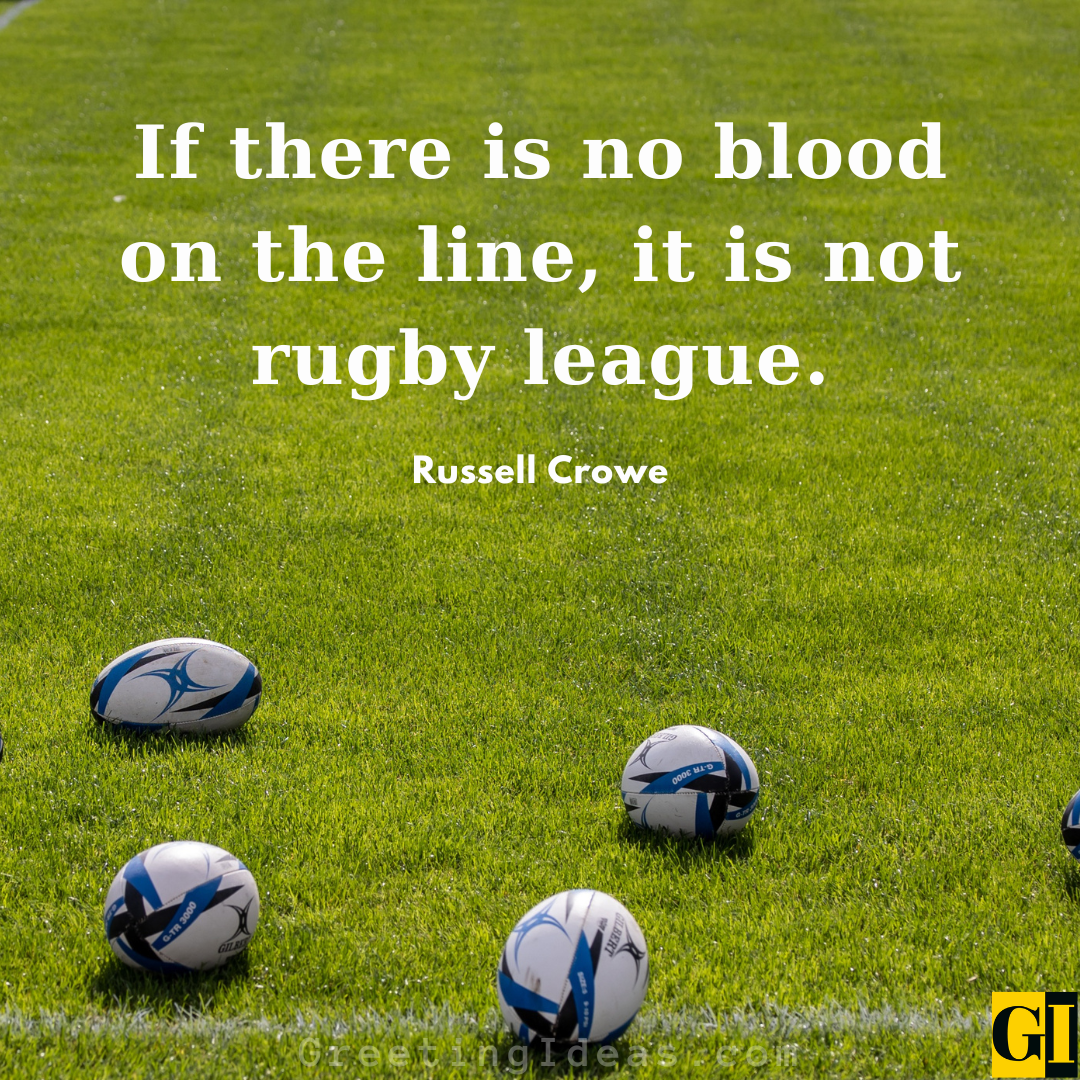 Also Read: 30 Motivating Soccer Quotes and Sayings for Football Lovers
The whole point of rugby is that it is, first and foremost, a state of mind, a spirit.
– Jean-Pierre Rives
Rugby is great. The players don't wear helmets or padding; they just beat the living daylights out of each other and then go for a beer. I love that.
– Joe Theismann
If there is no blood on the line, it is not rugby league.
– Russell Crowe
The scrum and the tackle are the two really contentious areas of the game. If you get those two aspects right, most rugby matches will work in your favour.
– Alan Lewis
Rugby is a beastly game played by gentlemen; soccer is a gentleman's game played by beasts; football is a beastly game played by beasts.
– Henry Blaha
Rugby is a wonderful show: dance, opera and, suddenly, the blood of a killing.
– Richard Burton
Rugby is a hooligans game played by gentlemen.
– Winston Churchill
Beer and Rugby are more or less synonymous.
– Chris Laidlaw
My favorite sport at school was rugby. All sports are teamwork, but rugby particularly is about teamwork and I think teamwork is the essence of this.
– Gordon Brown
Rugby is a good occasion for keeping thirty bullies far from the center of the city.
– Oscar Wilde
The advantage law is the best law in rugby, because it lets you ignore all the others for the good of the game.
– Derek Robinson
If the game is run properly as a professional game, you do not need 57 old farts running rugby.
– Will Carling
Rugby players are either piano shifters or piano movers. Fortunately, I am one of those who can play a tune.
– Pierre Danos
Inspirational Rugby Quotes And Sayings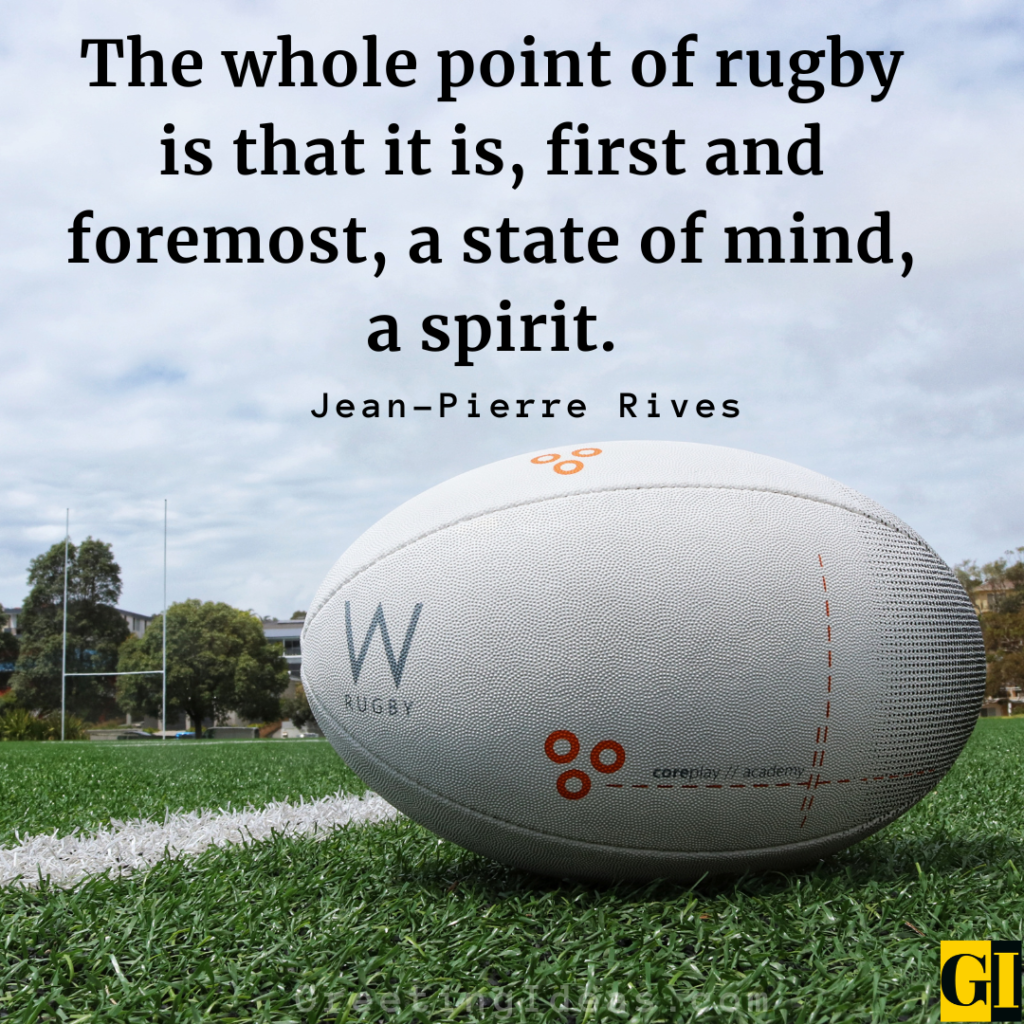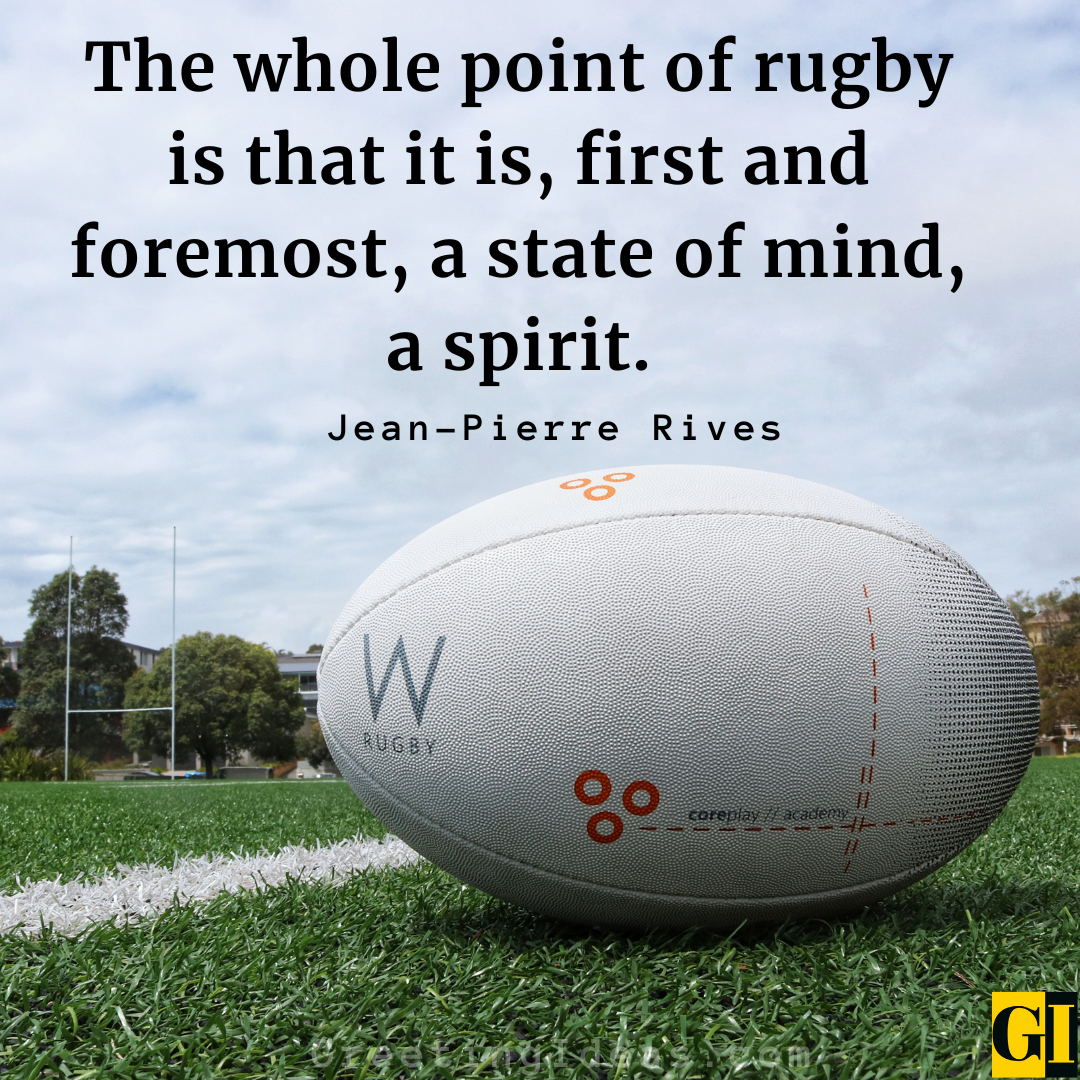 Also Read: 30 Inspiring Softball Quotes and Sayings Who Love the Game
The pub is as much a part of rugby as is the playing field.
– John Dickenson
Rugby is not like tea, which is good only in England, with English water and English milk. On the contrary, rugby would be better, frankly, if it were made in a Twickenham pot and warmed up in a Pyrenean cauldron.
– Dennis LaLanne
Rugby League is a war without the frills.
– Anonymous
Rugby is a game for big buggers. if you're not a big bugger, you get hurt. I wasn't a big bugger but i was a fast bugger and therefore I avoided the big buggers.
– Spike Milligan
Good big blokes are better than good little blokes. Then again, good little blokes are better than dud big blokes. And dud big blokes should play something other than Rugby.
– Bob Dwyer
Anyone who does not watch rugby league is not a real person.
– John Singleton
There's ego in all of us rugby players.
– Brian O'Driscoll
Ballroom dancing is a contact sport. Rugby is a collision sport.
– Heyneke Meyer
Rugby may have many problems, but the gravest is undoubtedly that of the persistence of summer.
– Chris Laidlaw
Rugby is a game for barbarians played by gentlemen. Football is a game for gentlemen played by barbarians.
– Oscar Wilde
Nobody in Rugby should be called a genius. A genius is a guy like Norman Einstein.
– Jono Gibbs
After an All Blacks surprise loss to the French in the 1999 Rugby World Cup. The French are predictably unpredictable.
– Andrew Mehrtens
The way a team plays as a whole determines its success. You may have the greatest bunch of individual stars in the world, but if they don't play together, the club won't be worth a dime.
– Babe Ruth
Funny Rugby Quotes And Sayings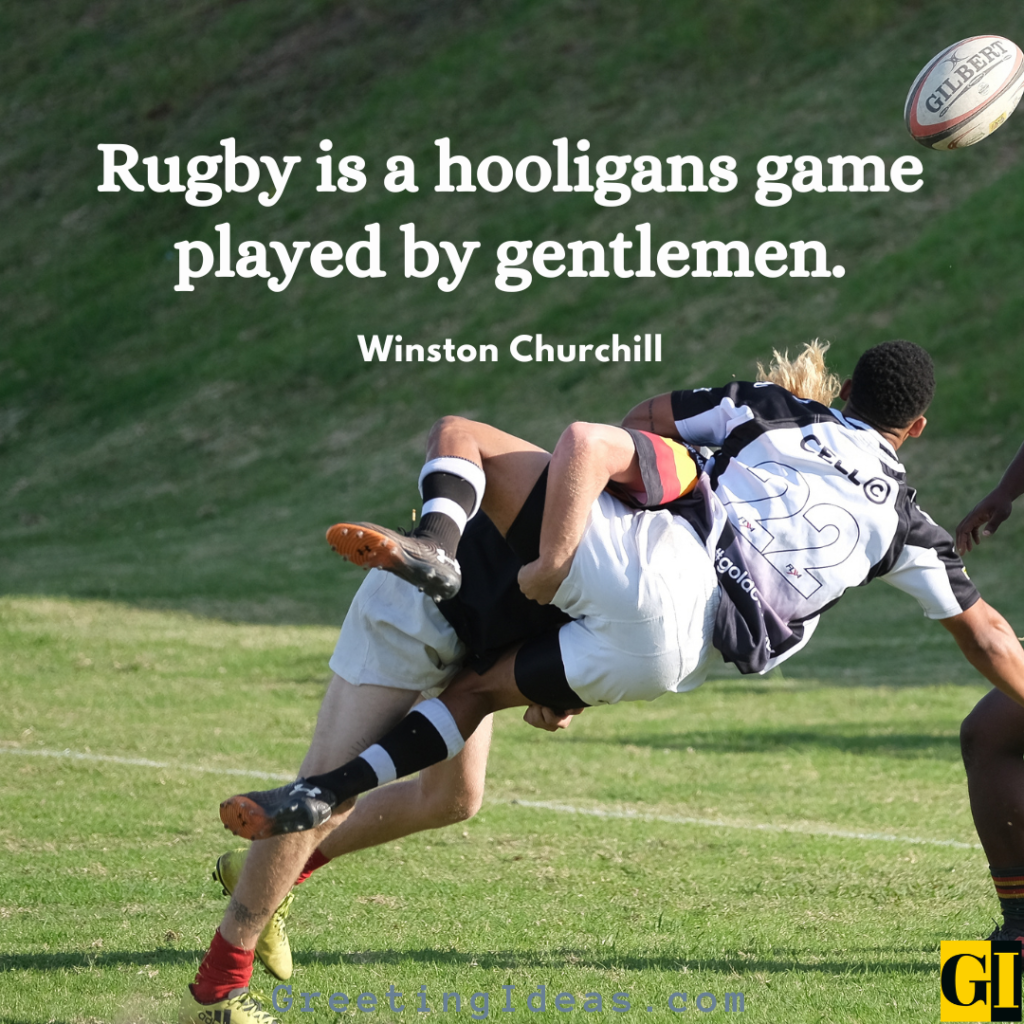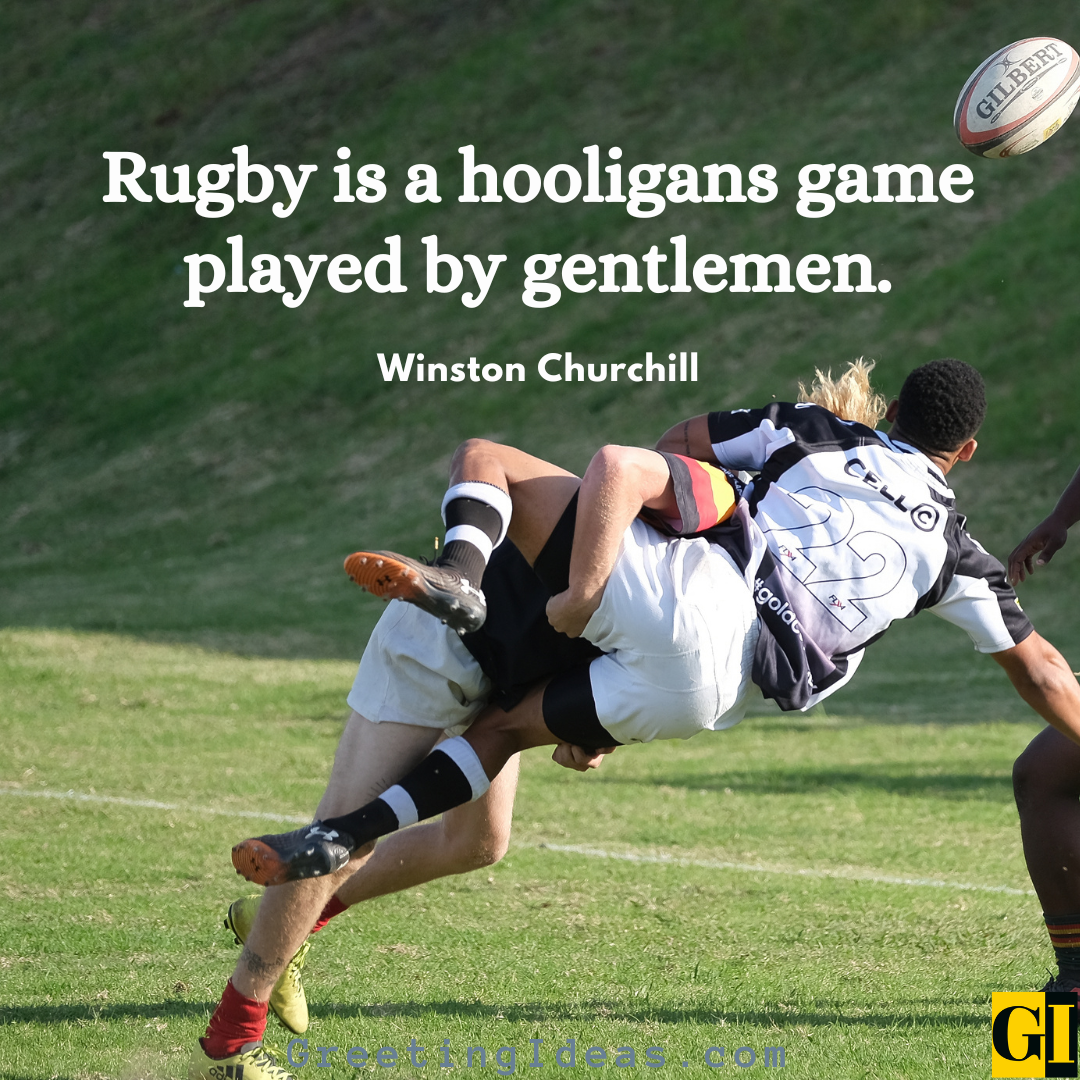 Also Read: 20 Famous and Inspiring Underdog Quotes Sayings in Sports
I've seen a lot people like him, but they weren't playing on the wing.
– Colin Meads
I told him, Son, what is it with you? Is it ignorance or apathy?' He said, Coach, I don't know and I don't care.
– Frank Layden
I thought I would have a quiet pint and about 17 noisy ones.
– Gareth Chilcott
In my experience, there is only one motivation, and that is desire. No reason or principle contain it or stand against it.
– Jane Smiley
I like to think I play rugby as it should be played there are no yellow or red cards in my collection but I cannot say I'm an angel.
– Jonny Wilkinson
A team will always appreciate a great individual if he's willing to sacrifice for the group.
– Kareem Abdul-Jabbar
One man can be a crucial ingredient on a team, but one man cannot make a team.
– Kareem Abdul-Jabbar
I played ten injury free years between the ages of 12 and 22. Then, suddenly, it seemed like I was allergic to the twentieth century.
– Nigel Melville
You were born to win, but to be a winner, you must plan to win, prepare to win, and expect to win.
– Zig Ziglar
If you can't take a punch, you should play table tennis.
– Pierre Berbizier
I don't believe in magic. I believe in hard work.
– Richie McCaw
Never let your head hang down. Never give up and sit down and grieve. Find another way.
– Satchel Paige
It isn't hard to be good from time to time in sports. What is tough is being good every day.
– Willie Mays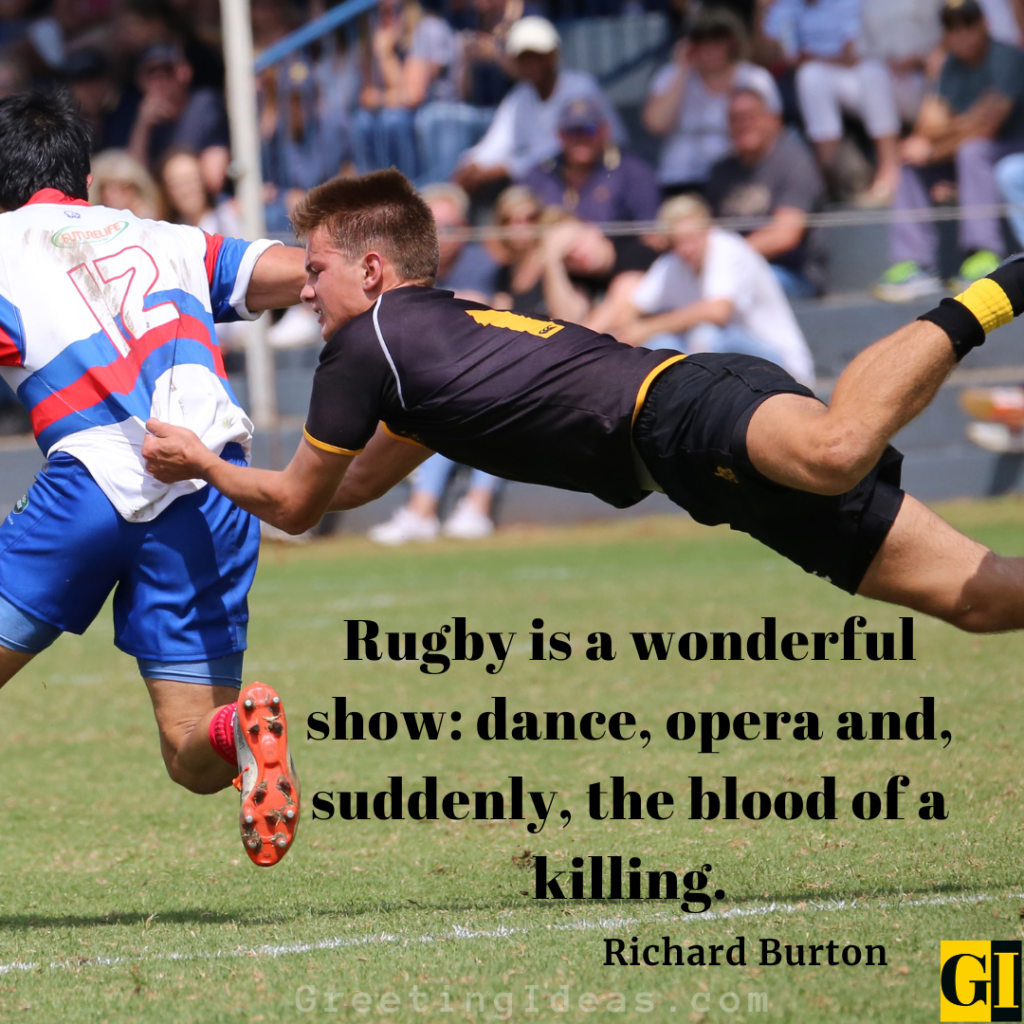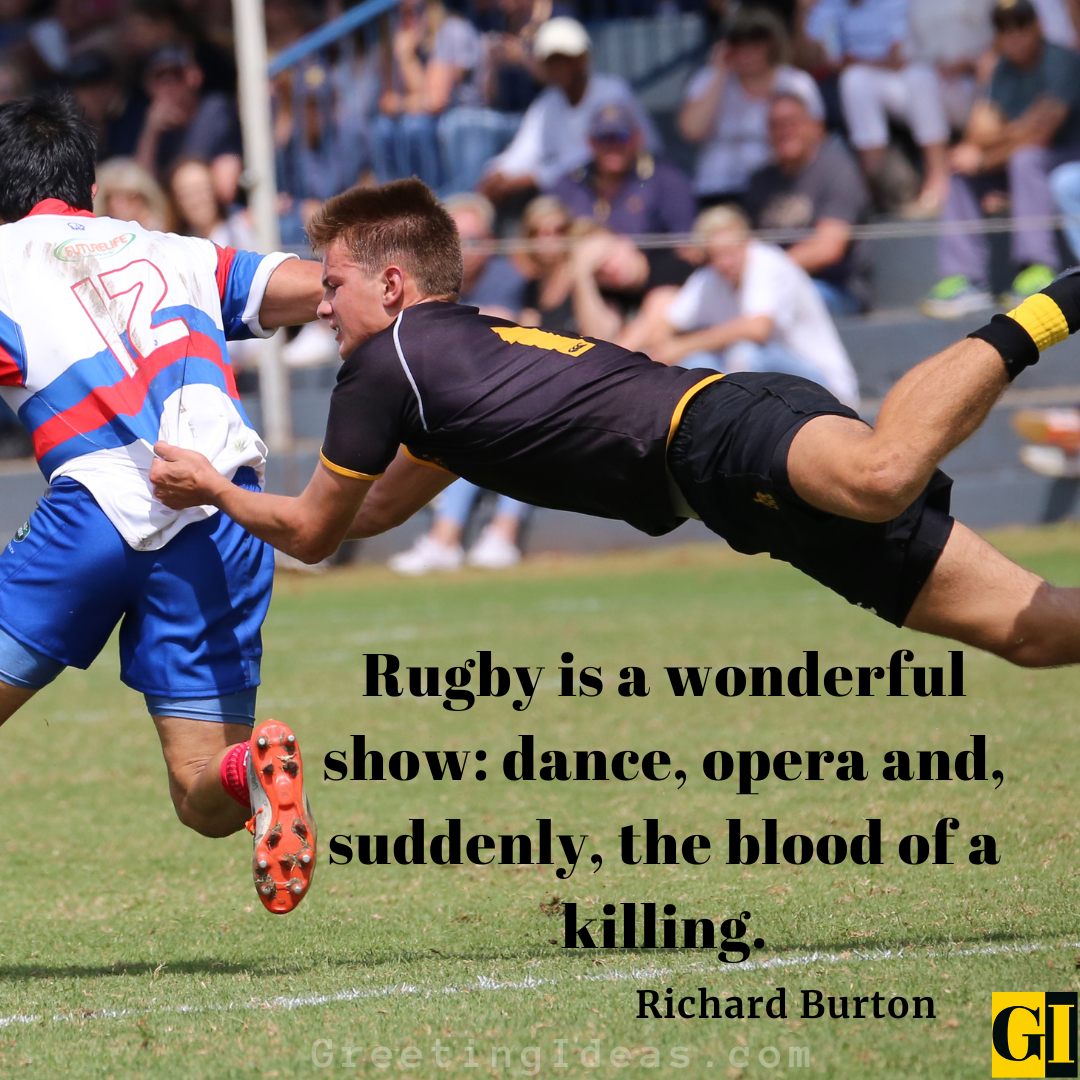 Also Read: 25 Famous World Cup Quotes and Sayings on Popular Sports
We hope you liked reading our famous and equally inspiring rugby quotes collection.
Share it with your loved ones and in social circles.
Sharing is Caring!