FTC disclaimer. This post contains affiliate links, and I will be compensated if you purchase through one of my links.
If you are an army wife and need encouragement to get through the tough times, our army wife quotes collection will give you strength and faith.
In general, be it army wives or army girlfriends, these women are hailed as strong, robust, proud women who have always stood with the man they love ardently.
We, as the public, should give due respect to military spouses at all costs.
We hope our army wife and army girlfriend quotes collection support these amazing ladies of unsung heroes.
Best Army Wife Quotes and Sayings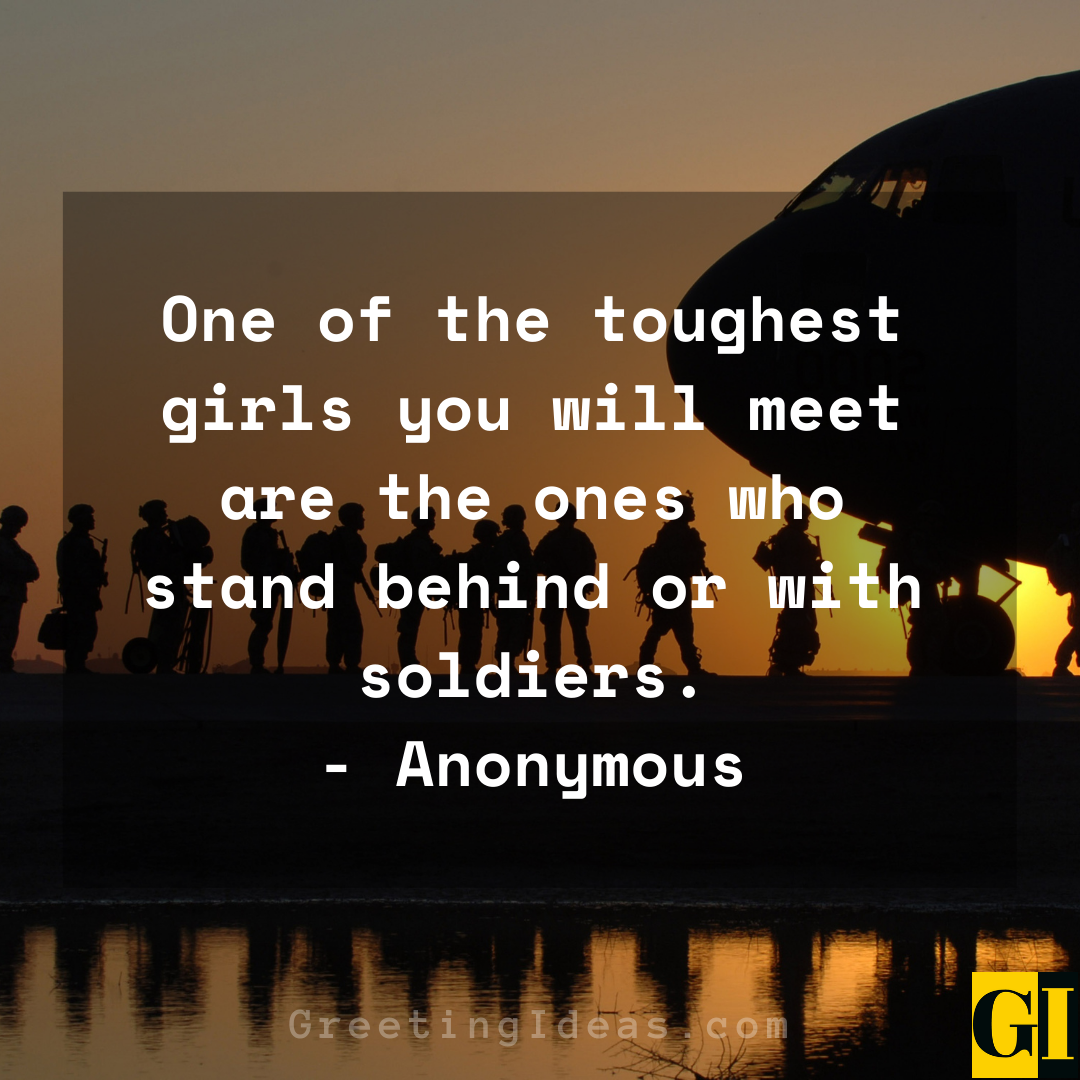 Also Read: 50 Inspirational Army Quotes on Bravery, Gallant, Courage
The situations we Army wives have to deal with are not normal ones at all. The nomadic life we lead, moving from station to station, being separated from our husbands for long stretches of time, and the constant fear that we live with if our husbands are anywhere near the sensitive areas in the country
– Aditi Mathur Kumar
A military girlfriend is just a wife in waiting, no one would go through this if they weren't in it for the long haul.
– Anonymous
One of the toughest girls you will meet are the ones who stand behind or with soldiers.
– Anonymous
We as military spouses don't want special treatment, we want fair treatment.
– Deanie Dempsey
Waiting for you to come back home to me is the hardest thing I've ever had to do. I love you, my soldier, my hero, my husband.
– Anonymous
Proud Army Wife Quotes And Sayings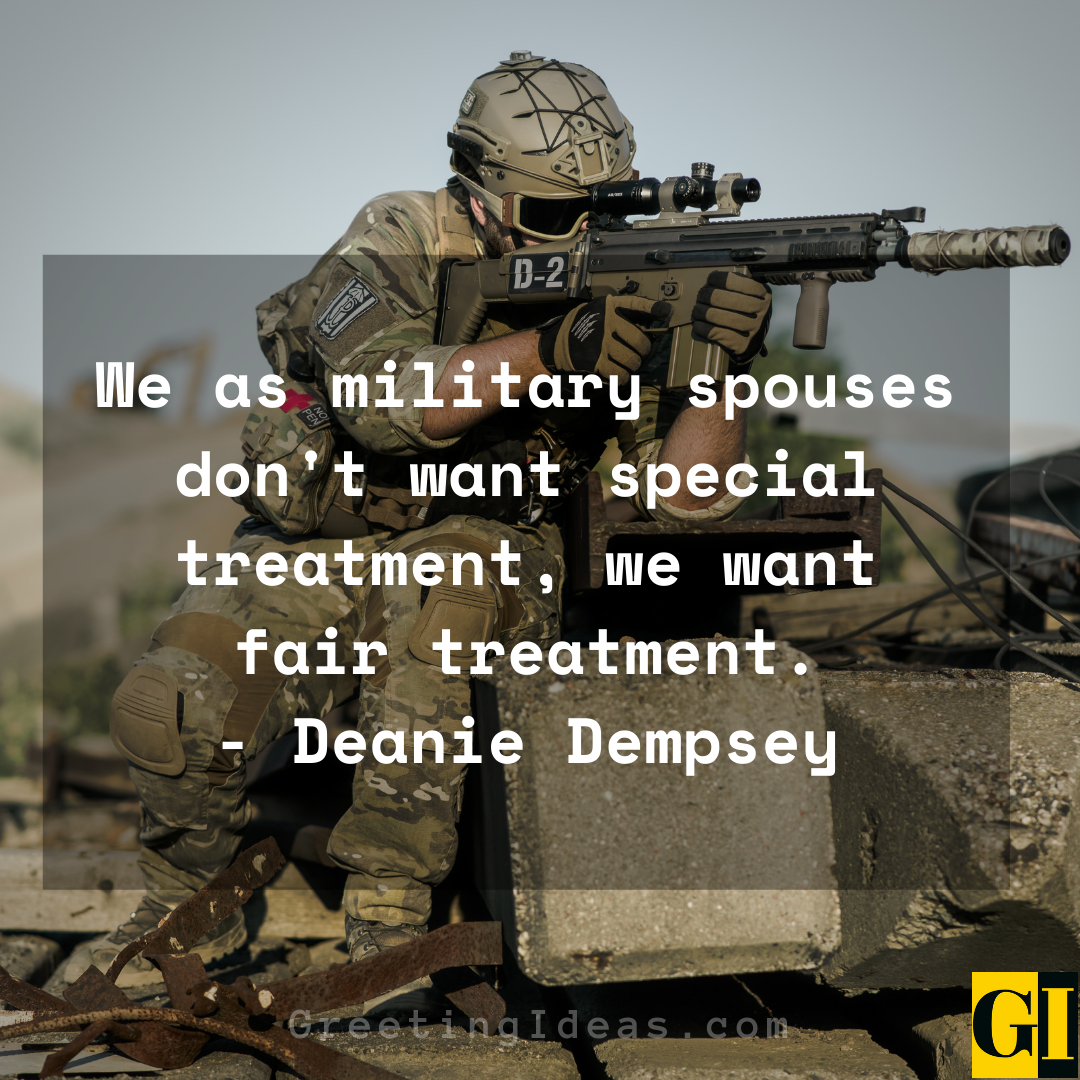 Also Read: 40 Motivational and Inspiring Valor Quotes and Sayings
Thank God for men who manage to hold from afar, wipe tears away with tender words and dish out the life force that is hope. She has never felt so alone but out there, across an ocean, and in a foreign land, there is a man who loves her and would lay down his life just so she could feel the light once again.
– Donna Lynn Hope
Behind every strong soldier, there is a strong woman who stands behind him, supports him, and loves him with all her heart.
– Anonymous
There is strong. There is Army Strong. And then there is Army Wife Strong.
– Aditi Mathur Kumar
We sit around waiting for them to come home, hoping every day that they are okay and that they know how much we love them our heroes.
– Cierra Powell
An Army wife is probably the only woman in the world who knows and readily accepts that she is the mistress, because, let's face it, the Army is the wife and the wife gets all the damn attention!
– Aditi Mathur Kumar
Great Army Wife Quotes To Husband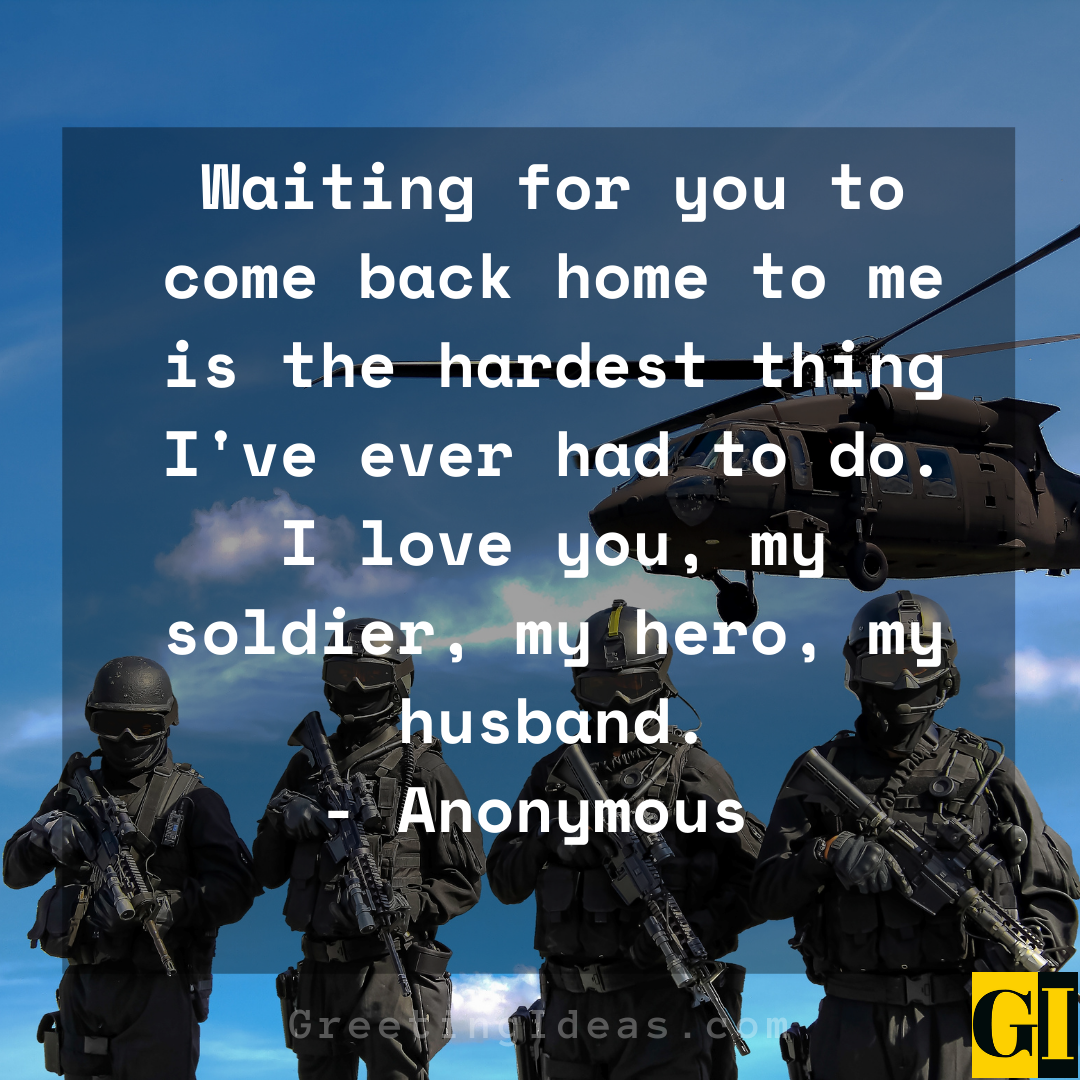 Also Read: 50 Best and Funny Husband Quotes and Sayings
My hero doesn't wear a cape or tights; he doesn't have superpowers and he can't lift cars, but he fights to defend his country, and that is enough for me.
– Anonymous
Recipe for a Military Wife 1 1/2 cups Patience, 1 lb. Adaptability, 3/4 cup Tolerance, 1 tsp. Courage, A Dash of Adventure Combine above ingredients: Add 2 tablespoons elbow grease. Let sit alone for one year. Marinate frequently with salty tears. Pour off excess fat. Sprinkle lightly with money. Knead dough until payday. Season with international spices. Bake 20 years or until done.
– Anonymous
She stood in the storm, and when the wind did not blow her way and it surely has not, she adjusted her sails.
– Elizabeth Edwards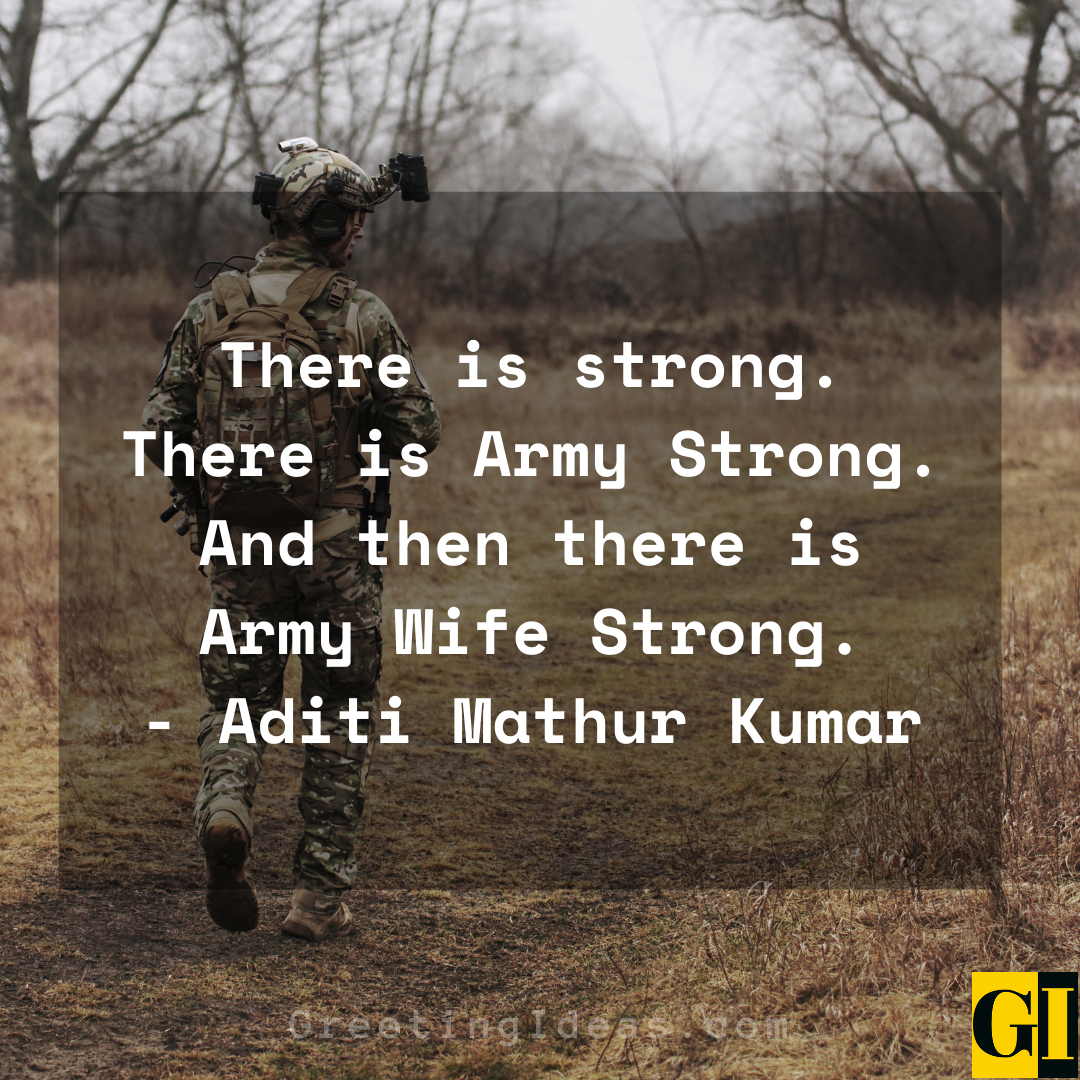 Also Read: 50 Famous Positive Uplifting Quotes for Difficult Times
We hope you enjoy reading our being an army wife quotes collection.
Share it with your loved ones and in social circles too.
Sharing is Caring!