FTC disclaimer. This post contains affiliate links, and I will be compensated if you purchase through one of my links.
Looking for the best airline quotes and sayings? We have got you covered.
Explore our airline quotes collection from famous airline CEOs, flight pilots, and travel businessmen and businesswomen.
Best Airline Quotes and Sayings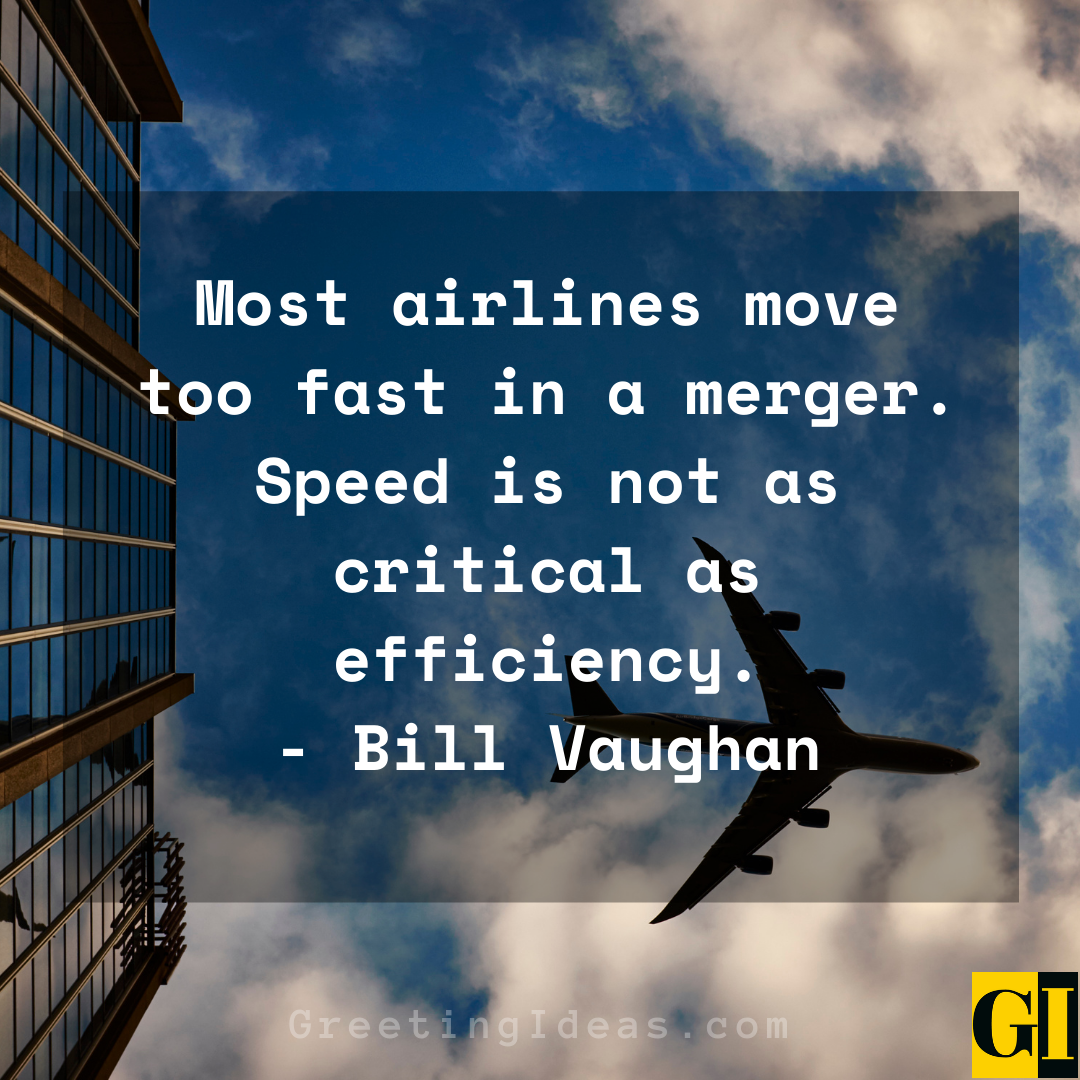 Also Read: 30 Inspiring and Famous Aviation Quotes Sayings for Pilots
Most airlines move too fast in a merger. Speed is not as critical as efficiency.
– Bill Vaughan
Airlines are one of the last things to be liberalized.
– Tony Fernandes
Airlines are interesting. They not only favor celebrities, they court them.
– Phil Donahue
If you want to be a Millionaire, start with a billion dollars and launch a new airline.
– Richard Branson
The scientific theory I like best is that the rings of Saturn are composed entirely of lost airline luggage.
– Mark Russell
It's the old adage: You can make a pizza so cheap, nobody will eat it. You can make an airline so cheap, nobody will fly it.
– Gordon Bethune
Airline travel is hours of boredom interrupted by moments of stark terror.
– Al Boliska
Let me be very honest and just say that if any airline would let me take the violin and the laptop on board I would fly that airline all the time.
– Lara St. John
Humorous Airline Quotes And Sayings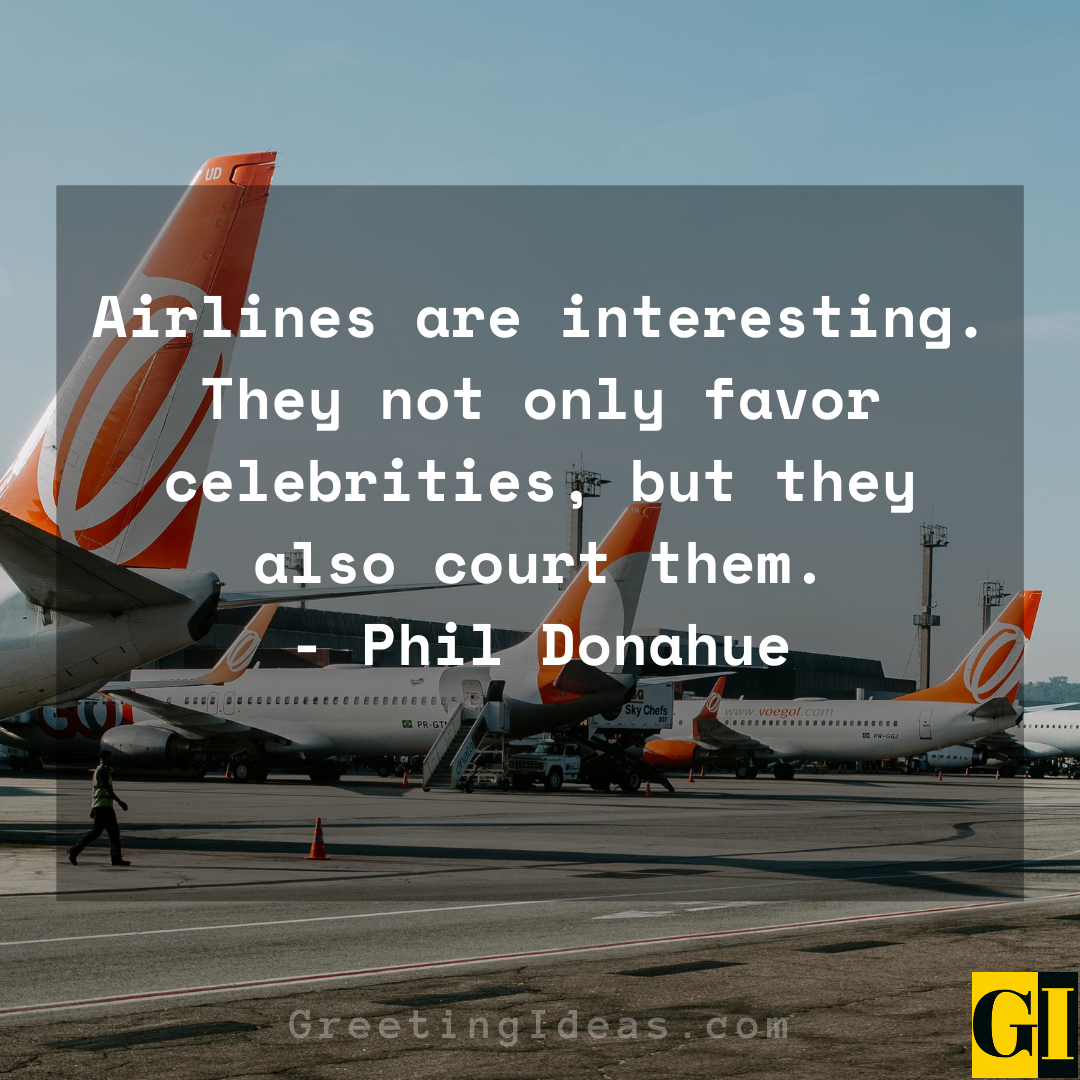 Also Read: 30 Best, Funny, and Inspirational Airplane Quotes and Sayings
The airline business is the biggest team sport in the world. When you're all consumed with fighting among yourselves, your opponents can run over you every day.
– Gordon Bethune
Airlines go in the long run at the competition to reason. For the passenger the competition is good, because each competitor tries to undercut the other one.
– Niki Lauda
Southwest Airlines is successful because the company understands it's a customer service company. It also happens to be an airline.
– Harvey Mackay
I've spent my life as an airplane mechanic, pilot, aircraft manufacturer and airline CEO who never lost a life or an airplane. I am considerate of the risk we take every time we fly. I also know we need to fly and always to improve safety.
– Gordon Bethune
My father was an airline pilot, so we travelled more spontaneously than a lot of families. On a Thursday, we could decide to go somewhere like Barbados the next day for a long weekend.
– Chris Hadfield
You can't have a mid-life crisis in the airline industry because every day is a crisis.
– Herb Kelleher
I'm not opposed to talking about airline food.
– Tig Notaro
In the fast-changing, information-filled world of the Internet, you never know what you might find. Maybe you'll discover a great price on an airline ticket, or maybe you'll come across that quote you've been racking your brain for.
– Dick Durbin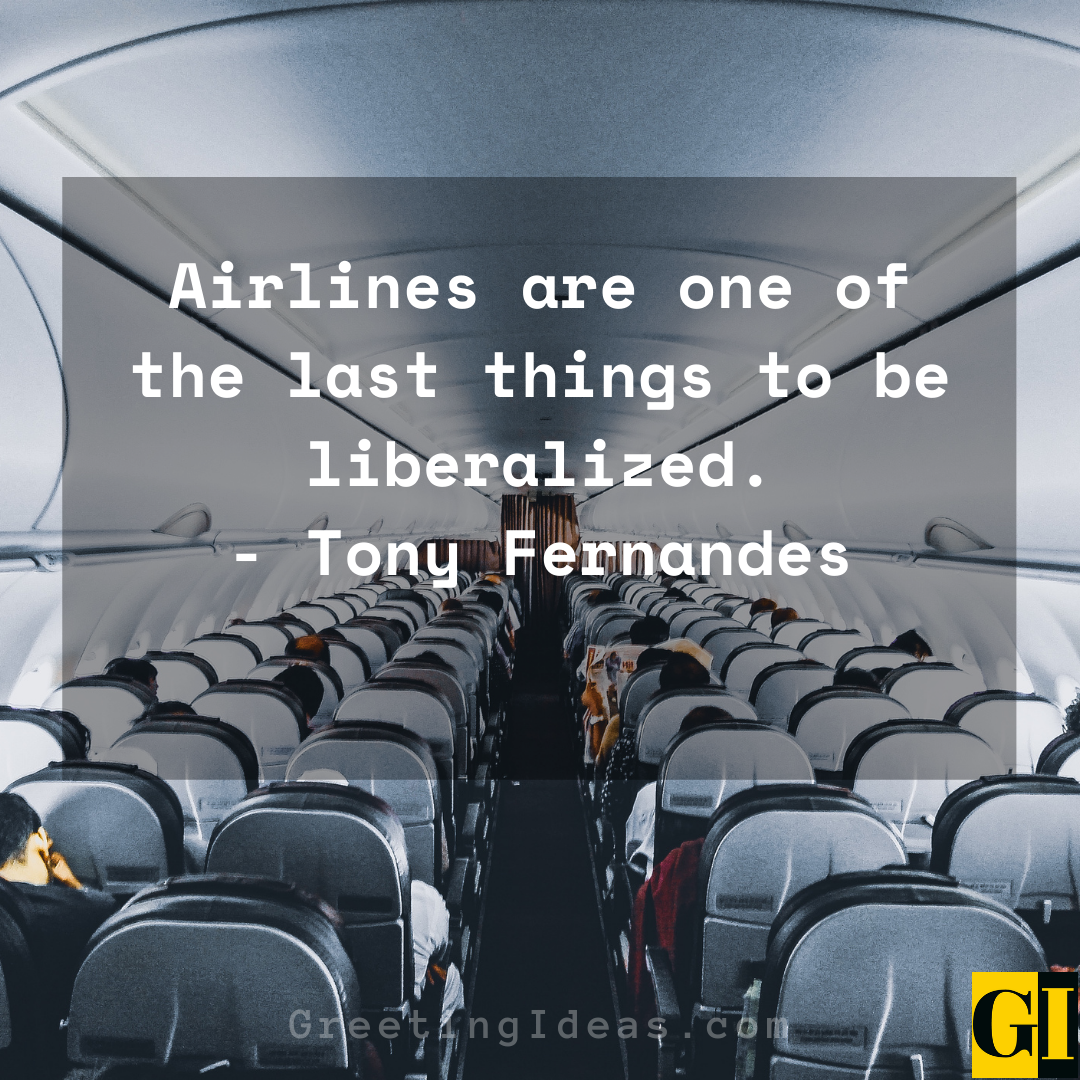 Also Read: 50 Famous Positive Uplifting Quotes for Difficult Times
We hope you enjoy reading our famous airline quotes and sayings.
Please share it with your family, friends, and social circles.
Sharing is Caring!