FTC disclaimer. This post contains affiliate links, and I will be compensated if you purchase through one of my links.
Are you a fashionista? Love spending time and effort in looking classy and dressing up in style?
If so, then our beautiful and equally uplifting outfit quotes and sayings will interest you greatly on how to look sassy both within and outside.
Remember Alli Simpson's powerful quote on outfits and accessories. She says, ' Just wear what makes you happy. If you are happy, it's a great outfit.'
Best Outfit Quotes and Sayings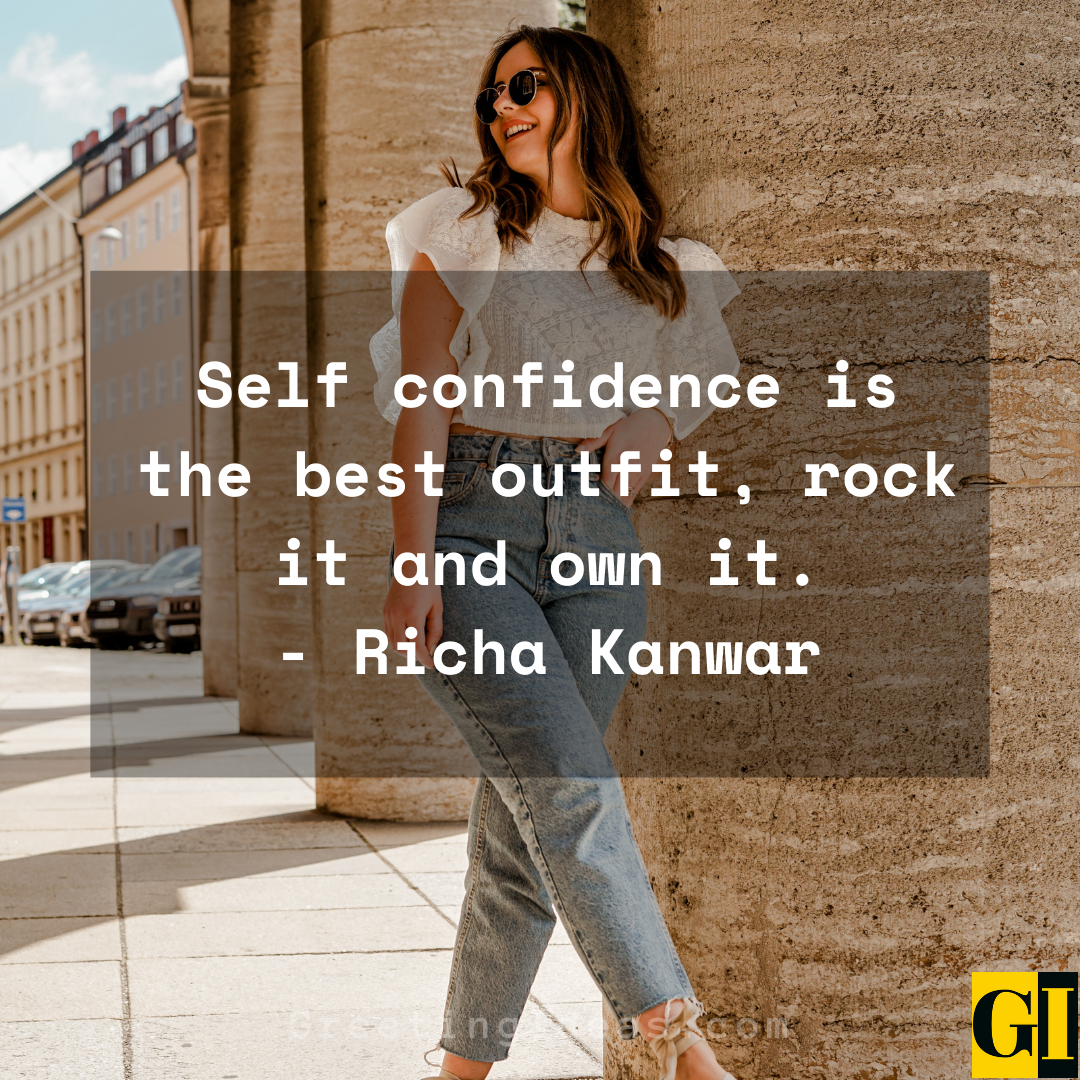 Also Read: 30 Best Accessories Quotes and Sayings in Fashion World
Self confidence is the best outfit, rock it and own it.
– Richa Kanwar
With only one bag, you can change your outfit completely.
– Sonia Rykiel
Cute accessories always help bring out your outfit and pull it all together.
– Ciara
The right pair of shoes can change the feel of an outfit, and even change how a woman feels about herself.
– Fergie
Just wear what makes you happy. If you're happy, it's a great outfit.
– Alli Simpson
There's no need to dress like everyone else. It's much more fun to create your own look.
– Twiggy
If a great outfit gets you one step closer to feeling good about yourself, then it's worth every penny.
– Rachel Roy
Also Read:85 Best Originality Quotes, Sayings and Phrases
The way you dress is how you greet the sun and other stars.
– Kamand Kojouri
Before you are interviewed for the job you want, try on the complete outfit you intend to wear.
– Edith Head
Never let a trend get in the way of creating a great outfit for yourself.
– Stacy London
People will remember you better if you always wear the same outfit.
– David Byrne
Shoes are the finishing touch on any outfit and it is important to complete a look with the perfect pair!
– Tracy Reese
An exercise outfit helps because it sets this time apart from the rest of your day and makes it matter more.
– Jane Fonda
Take care of your costume and your confidence will take care of itself.
– Amit Kalantri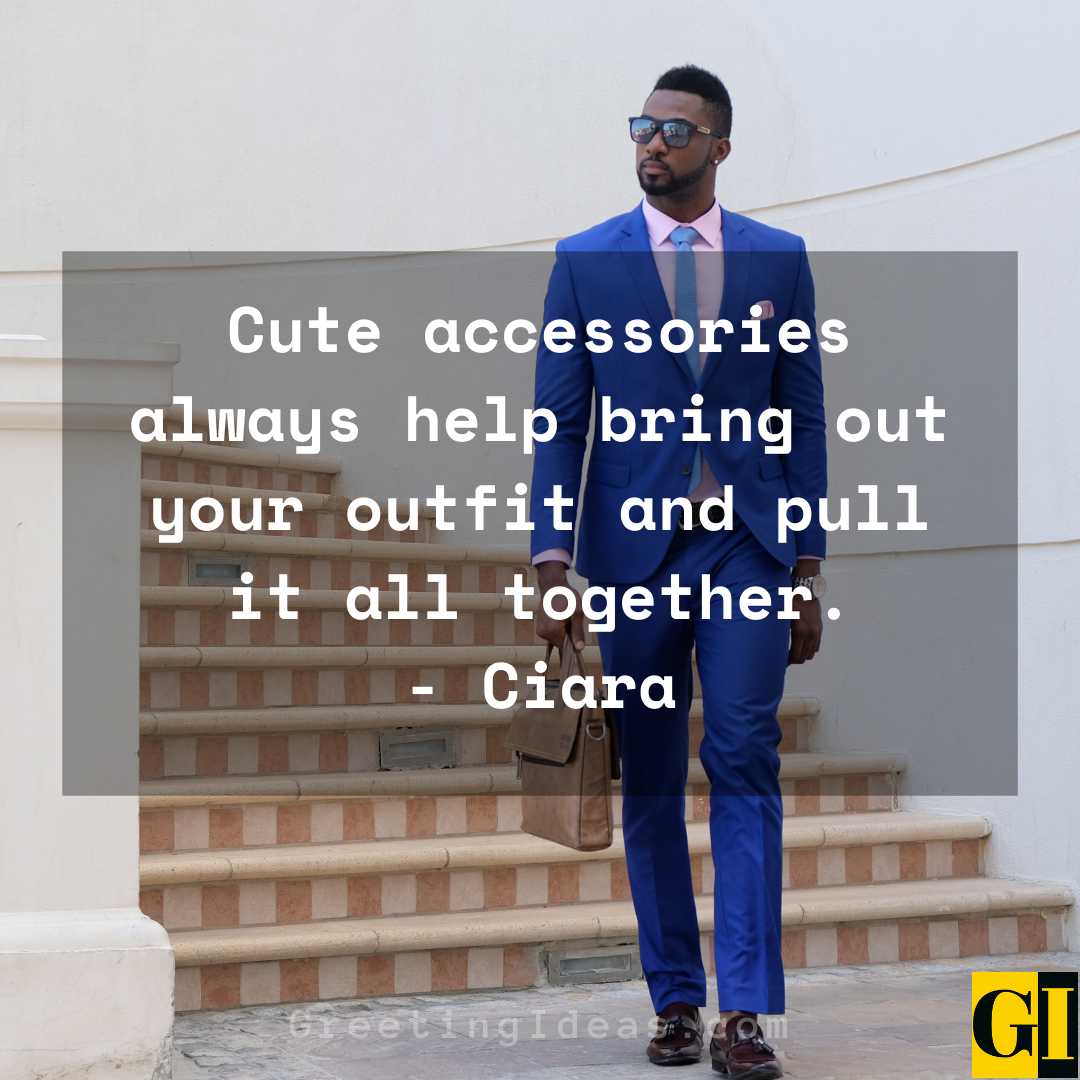 Also Read:90 Always Remember You are Beautiful Quotes and Sayings
Wear an unusual accessory to complete your outfit.
– Chelsea Leyland
Strike the right balance between your outfit and makeup. Make a statement with one, not both.
– Madeline Zima
You can change the look of an outfit so easily by changing the kind of jewellery you wear. If you have a basic outfit on – a black sweater and skirt or a simple black dress – you can go from the office to a cocktail party at night just by changing your jewellery. It helps if you change your shoes as well.
– Iris Apfel
A statement necklace glams up any outfit without feeling like too much.
– Tracy Reese
The way that people dress makes them part of an army, dressed in their own uniform, determined to do something.
– Suzy Menkes
Confidence is the best accessory. It can make or break an outfit.
– Stacy London
Guys are stimulated easily. They are easy to manipulate. All you have to do is wear a sexy outfit.
– Jessica Alba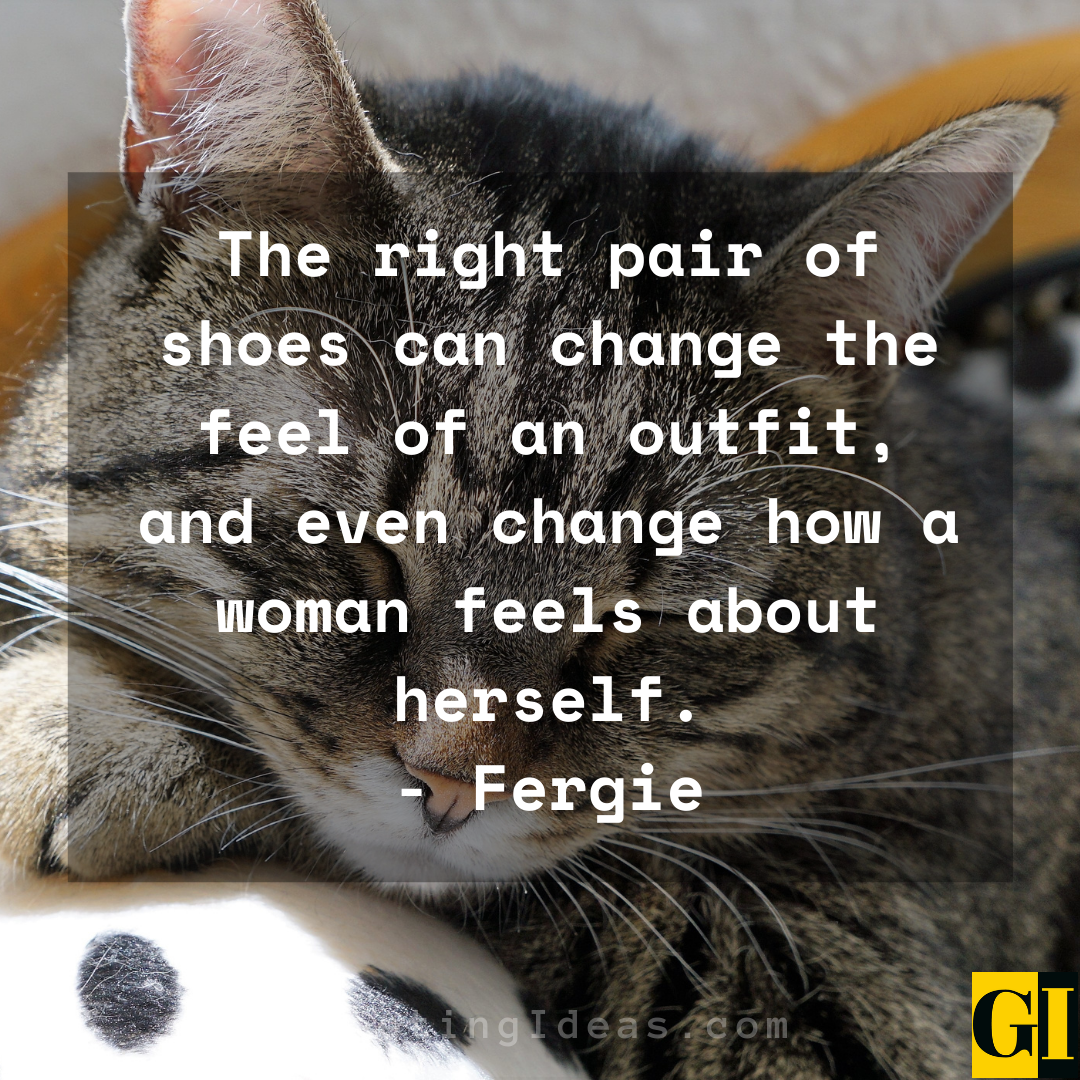 Also Read:40 Best and Positive Urban Quotes and Sayings about Life
You put on the military outfit, and it definitely tightens everything up and makes you stand up straighter.
– Diego Klattenhoff
If you keep everything in the same palette of tone on tone neutrals, even a laid back outfit of a slouchy sweater, jeans, and sneakers gives you a longer, leaner look.
– Brad Goreski
Always try clothes on before you buy them. Stand, sit, walk and inspect yourself from all angles before you buy it so you don't regret it later. Knowing what it looks like on you is very important, as your body shape must suit the cut of the outfit.
– Tena Desae
Shoes make an outfit; they're like rims for a car.
– Omari Hardwick
Texture is something we forget it makes outfits look very expensive. You can do a monochromatic outfit, if you're afraid of things that are more colorful and printed, and still create interest.
– Stacy London
Wearing the correct dress for any occasion is a matter of good manners.
– Loretta Young
A woman makes an outfit her own with accessories.
– Oscar de la Renta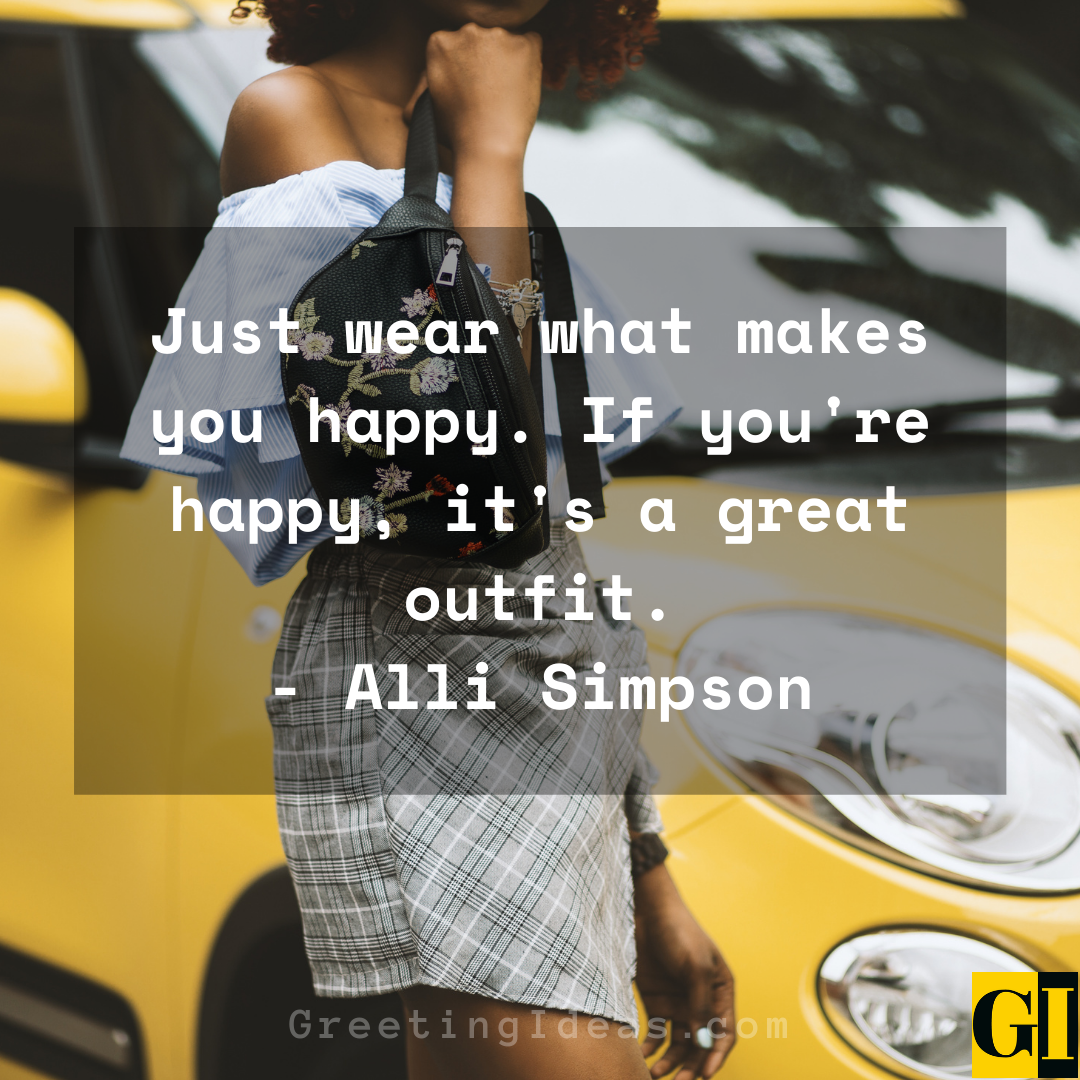 Also Read:80 Finding True Happiness Quotes and Sayings in Life
We hope you enjoy reading our uplifting outfit quotes collection.
Share it with your loved ones and in social circles.
Which outfit quotes and sayings inspired you the most?
Let us know in the comments!