FTC disclaimer. This post contains affiliate links, and I will be compensated if you purchase through one of my links.
The dream of any sports aspirant is to lift the world cup trophy for their country.
There is so much emotion, excitement, and adrenaline rush in big tournaments like the world cup.
Read our famous and popular world cup quotes, sayings, and winning phrases from iconic soccer players, cricket legends, and other sports fraternities.
Best World Cup Quotes and Sayings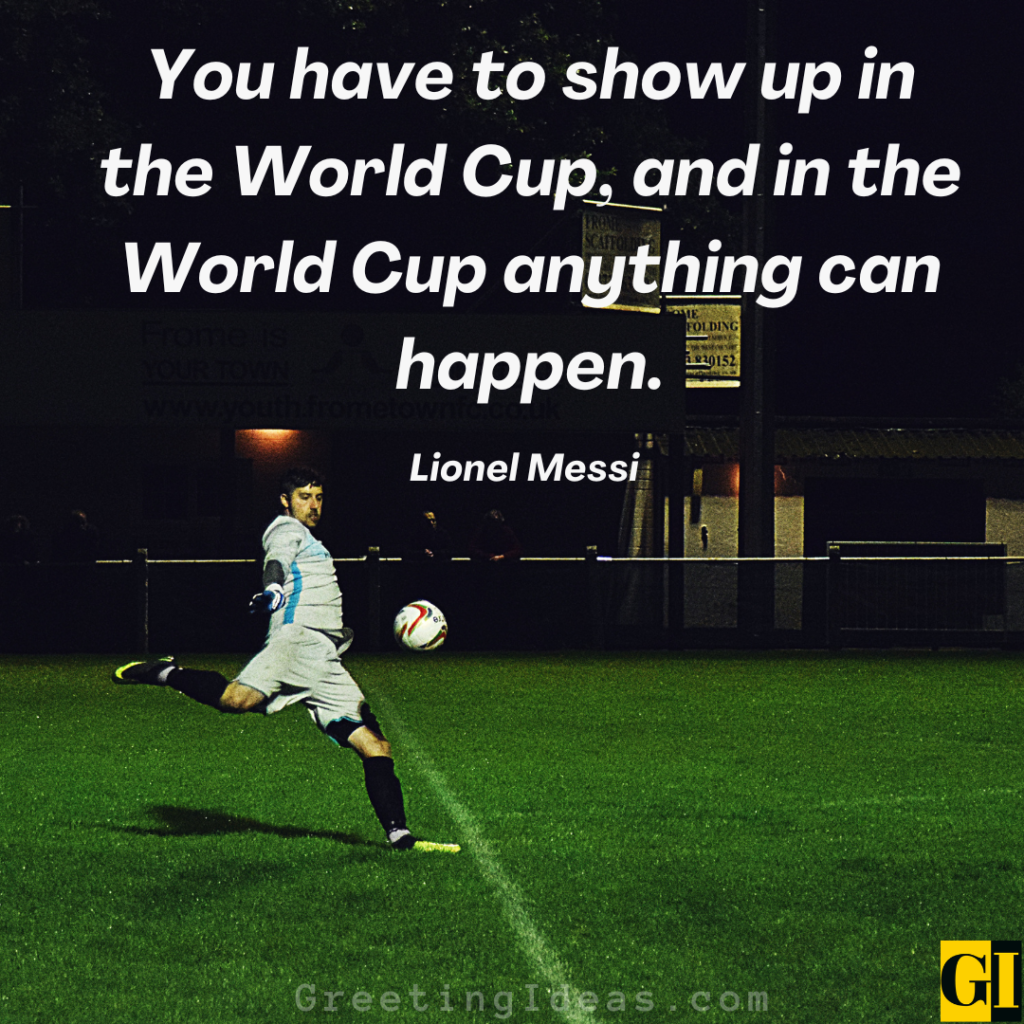 Also Read: 35 Motivational Ambition Quotes to Fuel Inspiration
The World Cup was a huge frustration because I had prepared really hard for it. But in the World Cup there is no formula, no recipe for success.
– Kaka
Argentina is my country, my family, my way of expressing myself. I would trade all of my records for the World Cup trophy.
– Lionel Messi
The World Cup is a very important way to measure the good players, and the great ones. It is a test of a great player.
– Pele
You've got to believe you're going to win, and I believe we'll win the World Cup until the final whistle blows and we're knocked out.
– Peter Shilton
I would not swap the World Cup title for any accolade. But I could imagine that quite a few would swap every accolade for a World Cup title.
– Toni Kroos
Fifa World Cup Quotes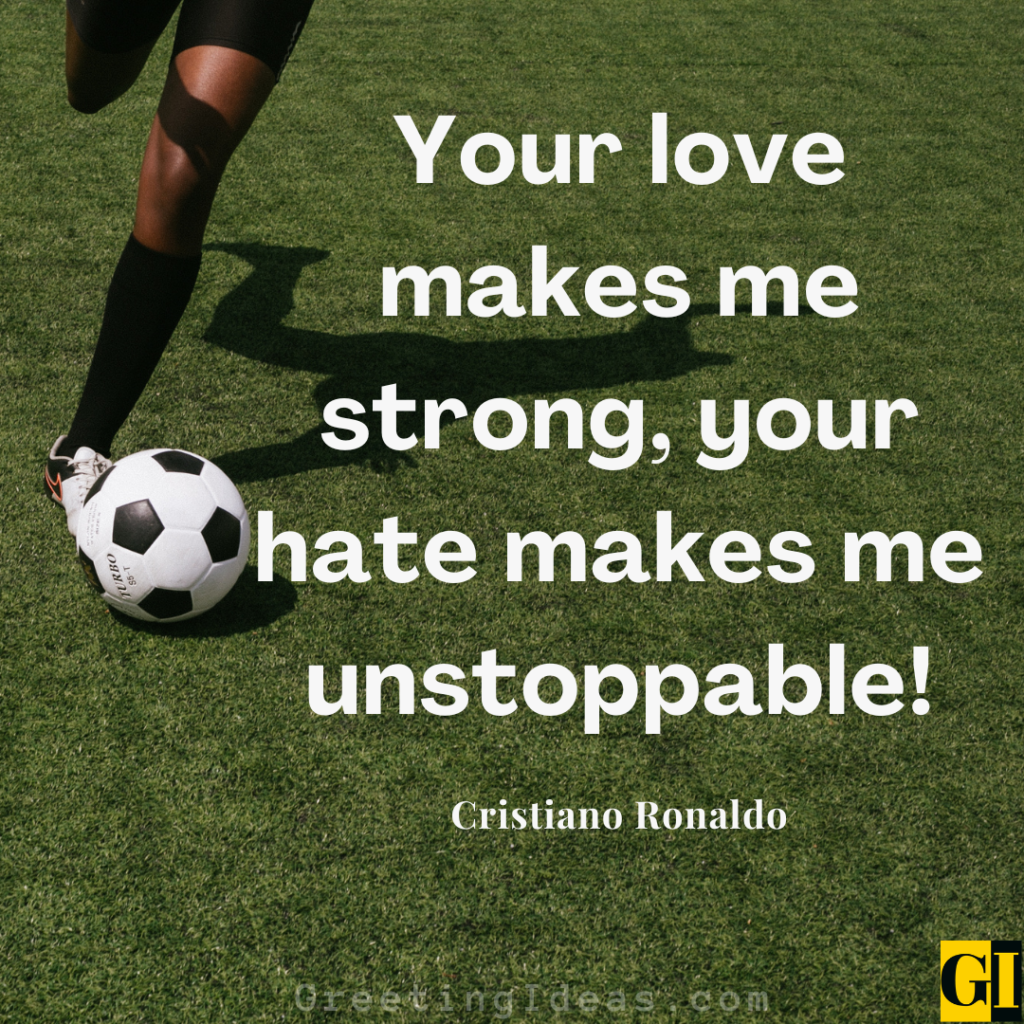 Also Read: 50 Best and Famous Athlete Motivational Quotes and Sayings
Winning an official World Cup with the South African team had become my burning ambition.
– AB de Villiers
The dream of every footballer and why we train and work is to reach the top, and a World Cup is the top.
– Giovani Dos Santos
Winning the World Cup is something that will always be inside your mind and inside your body.
– Juan Mata
The first one is your first World Cup, so you go into it with a lot of pressure, trying to take it all in, but you are just so focused.
– Alex Scott
It's not the will to win, but the will to prepare to win that makes the difference.
– Bear Bryant
Winning World Cup Quotes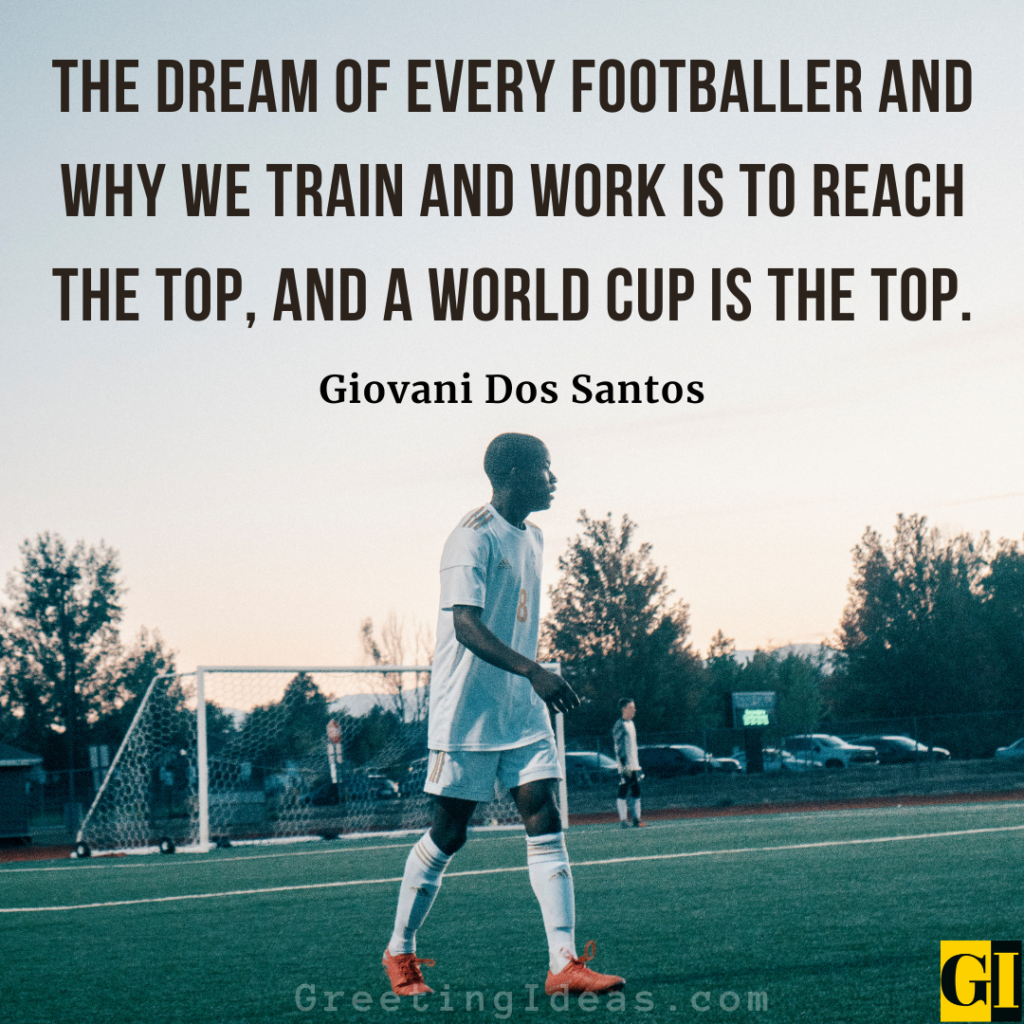 Also Read: 50 Inspiring Stay Strong Don't Give Up Quotes and Sayings
Success is not winning the World Cup. It may be a goal in your mind but success is having a team that is improving all the time.
– Berti Vogts
The World Cup is as big as it gets.
– Christian Pulisic
Your love makes me strong, your hate makes me unstoppable!
– Cristiano Ronaldo
At the World Cup, it's the very top level. It's going to be tougher.
– Gareth Barry
You have to show up in the World Cup, and in the World Cup anything can happen.
– Lionel Messi
Soccer World Cup Quotes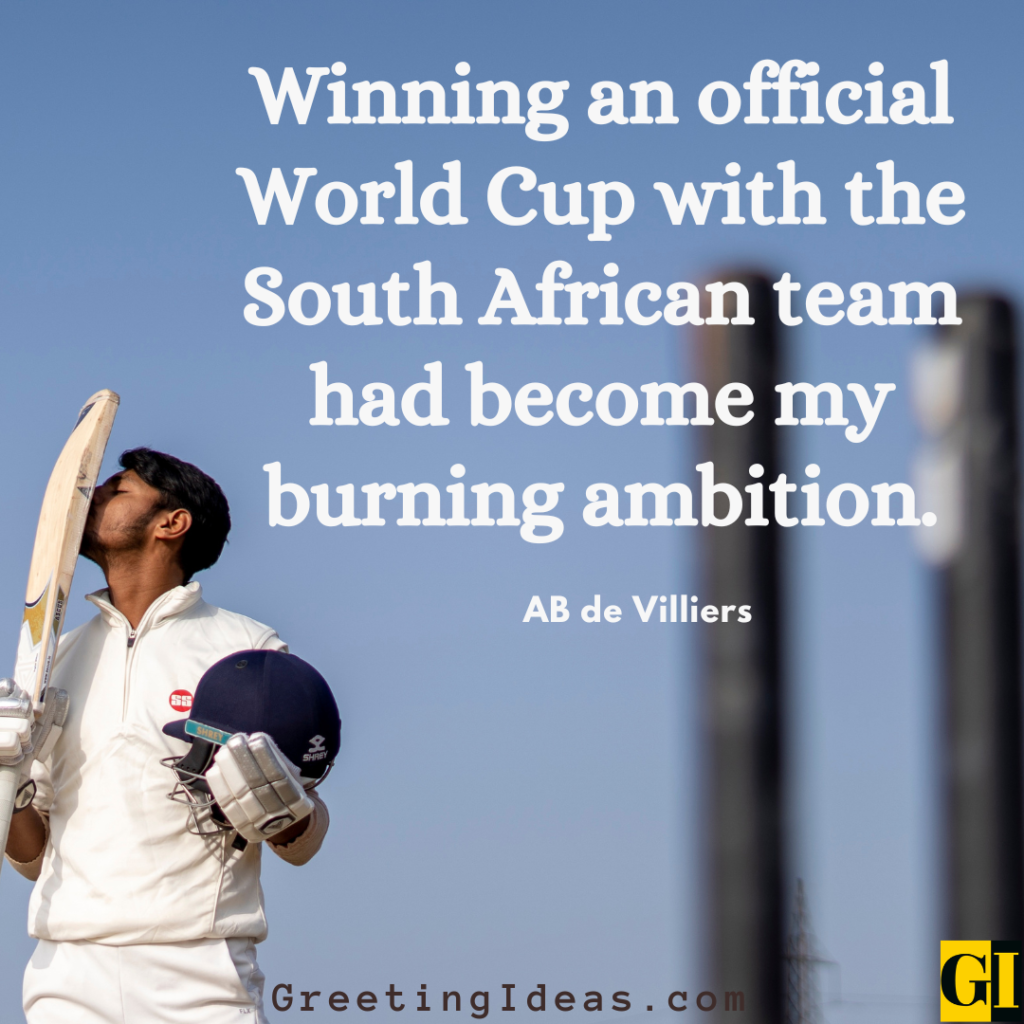 Also Read: 50 Greatest Accomplishment Quotes and Sayings for Achievers
Winning the World Cup was a dream come true.
– Miroslav Klose
Success is no accident. It is hard work, perseverance, learning, studying, sacrifice and most of all, love of what you are doing or learning to do.
– Pele
I always assumed that everyone knew no country would ever be awarded a World Cup without pricey gifts exchanging hands under the tables.
– Rabih Alameddine
God gives gifts to everyone, some can write, some can dance. He gave me the skill to play football and I am making the most of it.
– Ronaldinho
I've never scored a goal in my life without getting a pass from someone else.
– Abby Wambach
Famous World Cup Quotes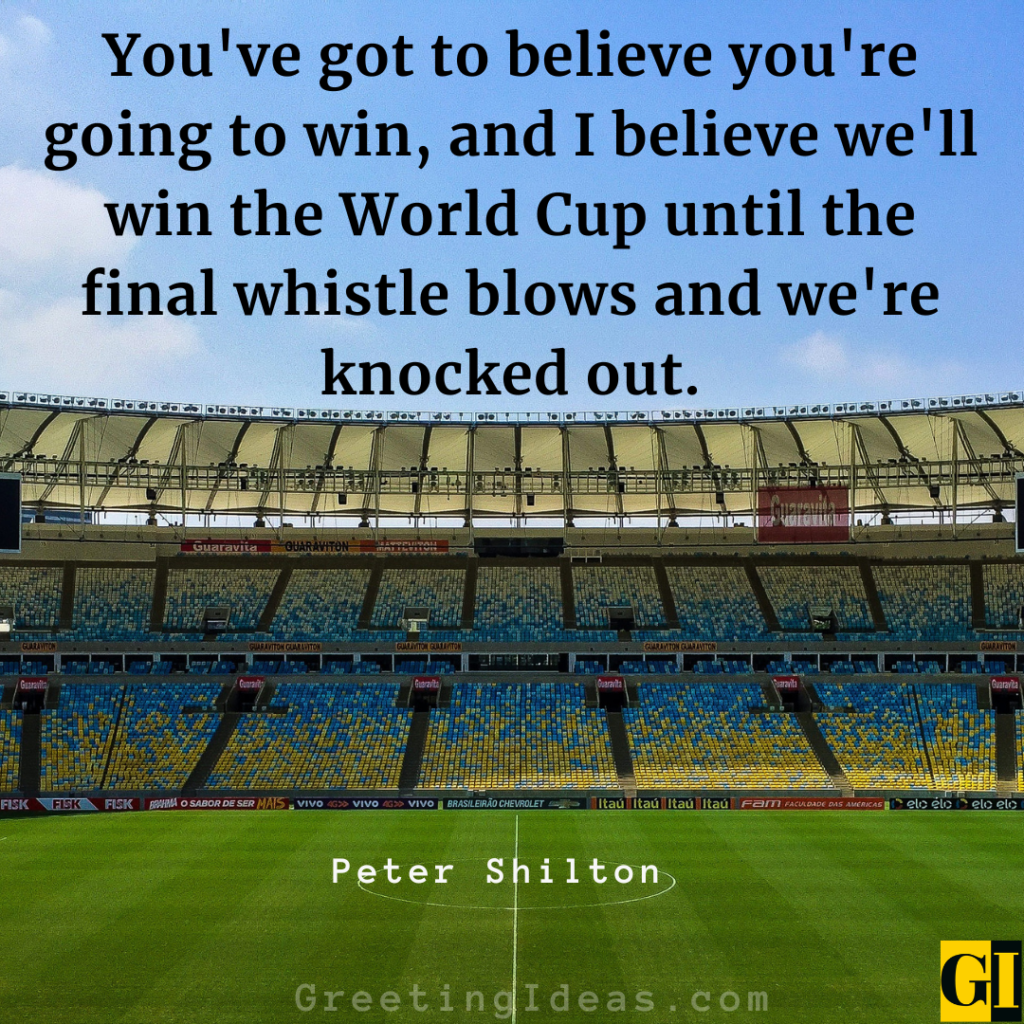 Also Read: 50 Best Inspirational Attitude Quotes and Sayings on Life
Maybe they hate me, because I'm too good.
– Cristiano Ronaldo
There's more chance of me flying Concorde to the moon blindfolded than there is of you taking Wales to the World Cup.
– Robbie Savage
The problem with me is I always think I should've done better. I felt that after the World Cup final and through my whole career.
– Jonny Wilkinson
We have a great sense of togetherness. It is our team spirit that has taken us to this World Cup.
– Robbie Keane
Winning the World Cup is the proudest moment of my life. I couldn't control my tears of joy.
– Sachin Tendulkar
The main lesson I learned from 2015 is that a World Cup doesn't define a player's career.
– AB de Villiers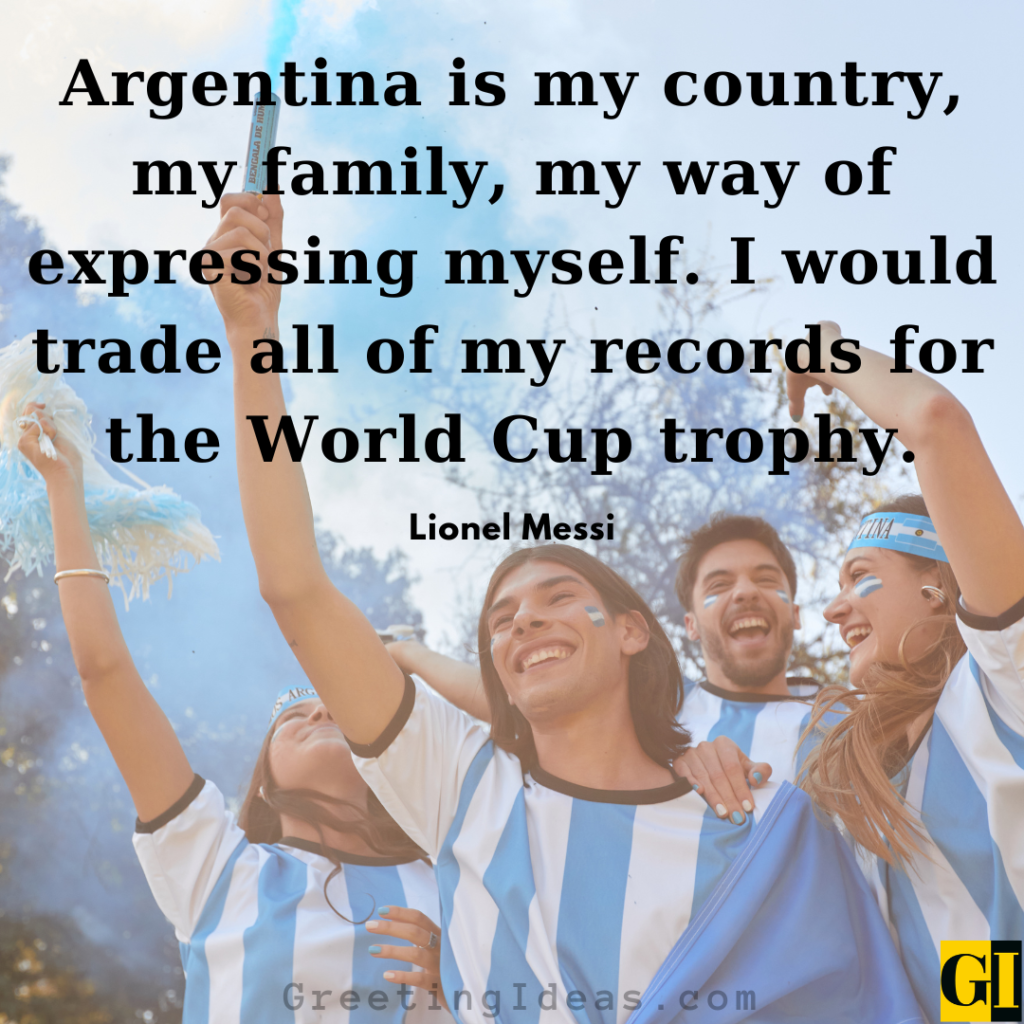 Also Read: 40 Positive Aspiration Quotes for Dreamers and Achievers
We hope you enjoy reading our inspirational world cup quotes collection.
Please share it with your loved ones and sports lovers in social circles.
Sharing is Caring!