FTC disclaimer. This post contains affiliate links, and I will be compensated if you purchase through one of my links.
Read our handpicked lovesick quotes and sayings from poets, melancholists, and philosophers on the mental trauma and heartache of missing someone badly.
Lovesick is a psycho-somatic feeling where the effect of the absence of the other causes a more profound impact on the body.
A lovesick individual is entirely consumed in their lover's thoughts, feelings, and other romantic fancies and yearns to be in their company.
Being lovesick is not a mental health disorder; it is an uncontrollable emotion that starts affecting the bodily functions of a lovestruck being.
We hope our lovesick quotes collection is a nostalgic read.
Best Lovesick Quotes And Sayings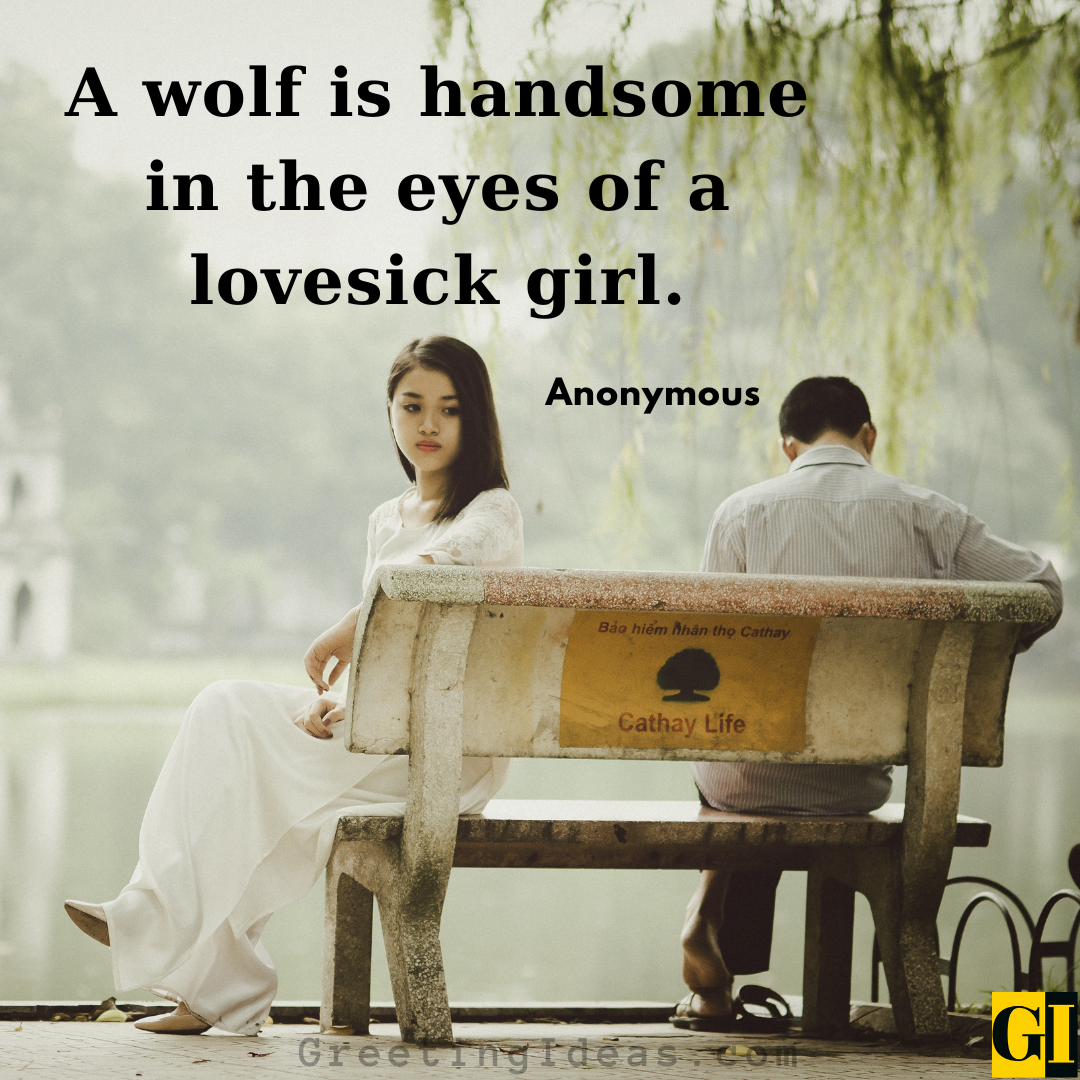 Also Read: 73 Patiently Waiting Quotes And Sayings For True Love
Most relationships are troubled because of negative beliefs and decisions set up in the first seven years of life.
– Gill Edwards
The hunger for love is much more difficult to remove than the hunger for bread.
– Mother Teresa of Calcutta
A wolf is handsome in the eyes of a lovesick girl.
– Anonymous
The fact that the word lovesick exists, that the simple absence of a person can make you feel physically ill, says a great deal about the terrible power of the human heart.
– Beau Taplin
The lovesick, the betrayed, and the jealous all smell alike.
– Anonymous
The sad truth is so many people are in love and not together and so many people are together and not in love.
– Anonymous
Lovesick, bitter and hardened heart. Aching, waiting for life to start.
– Bil Keane
It is only love that has already fallen sick that is killed by absence.
– Diane de Poitiers
When love fills your life all limitations are gone. The medicine this sick world needs so badly is love.
– Peace Pilgrim
Breaking up is like having the worst nightmare after having the best dream.
– Anonymous
Tolerance is love sick with the sickness of haughtiness.
– Khalil Gibran
A love-sick heart dies when the heart is whole, for all the heart's health is to be sick with love.
– Anonymous
All fancy-sick she is and pale of cheer, with sighs of love, that costs the fresh blood dear.
– William Shakespeare
Meaningful Lovesick Quotes And Sayings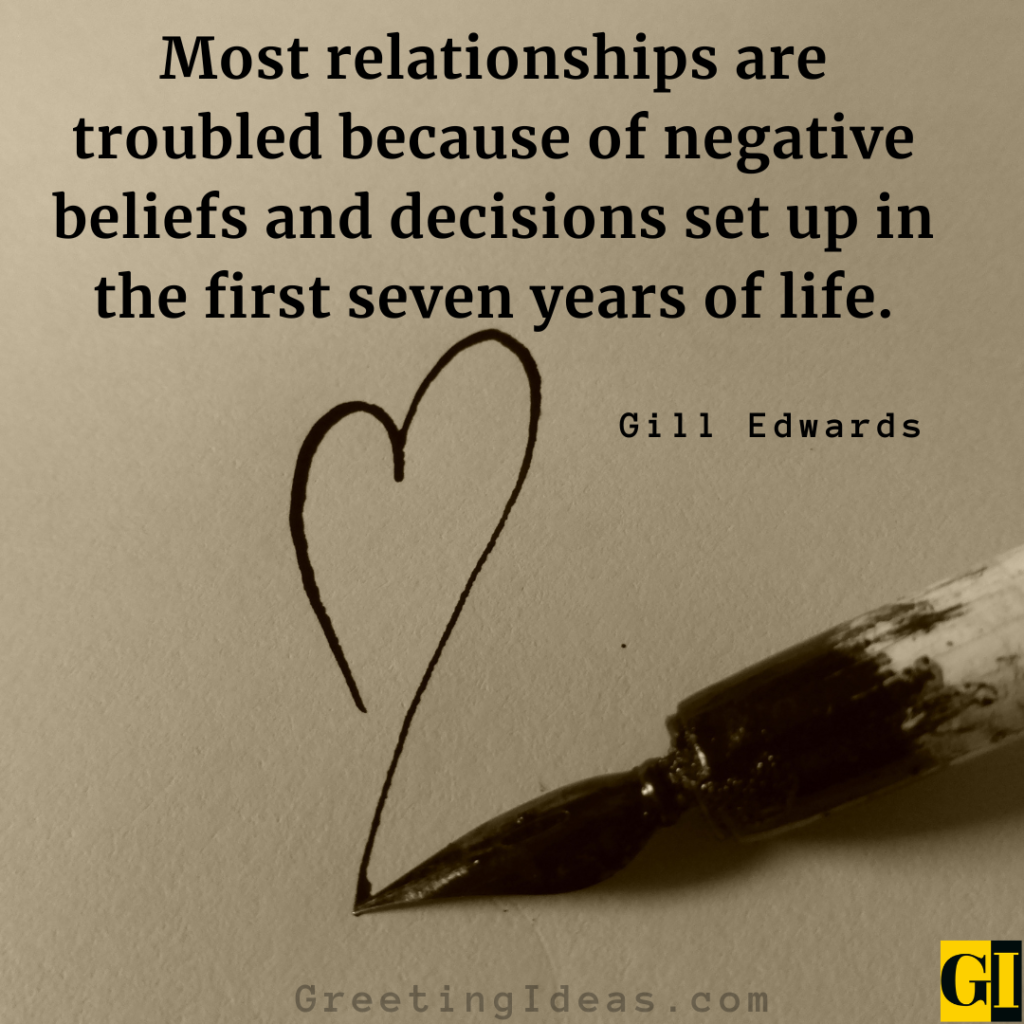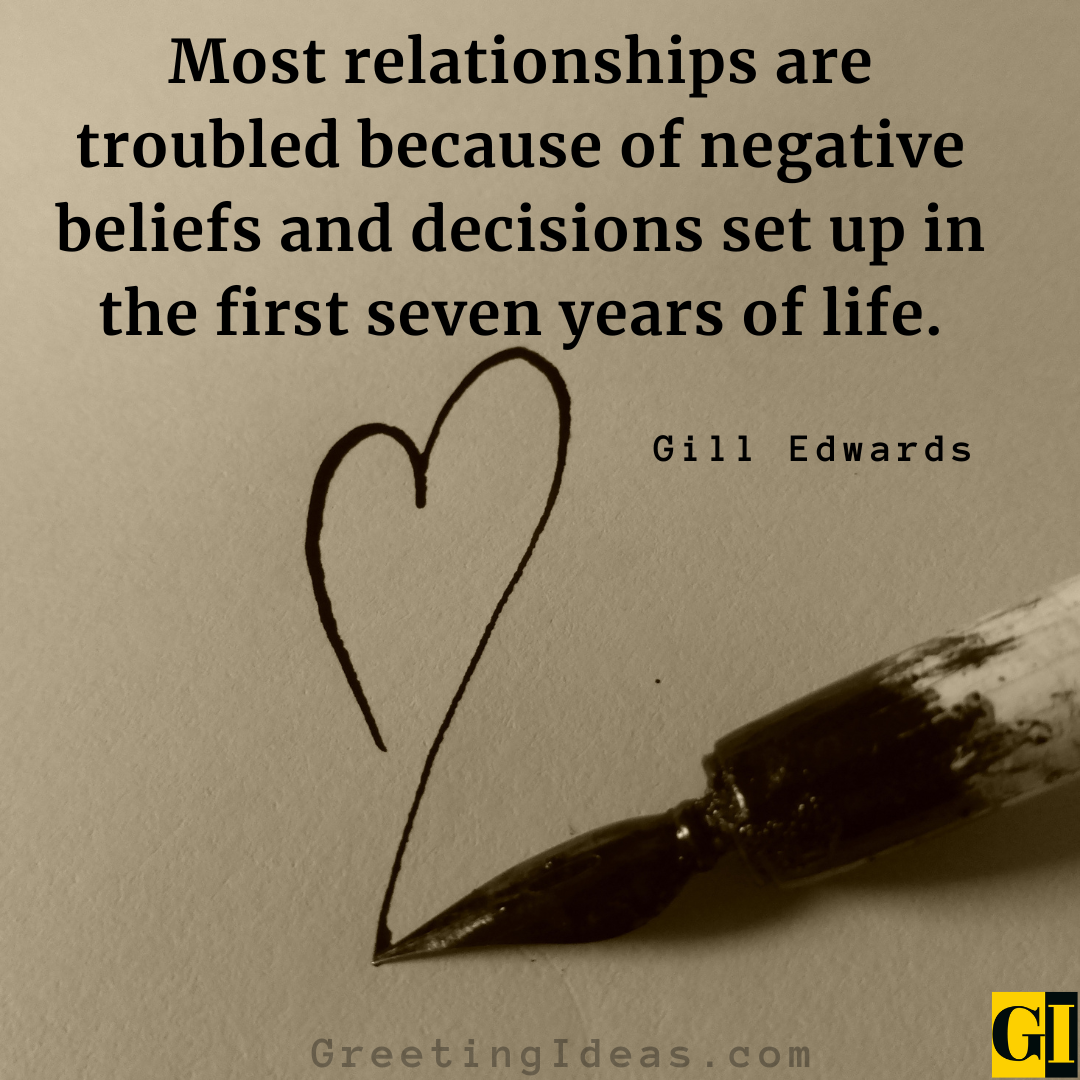 Also Read: 67 Best Waiting For Love Quotes For Special Someone
Many men kill themselves for love, but many more women die of it.
– Helen Rowland
Experience is how life catches up with us and teaches us to love and forgive each other.
– Judy Collins
No matter how lovesick a woman is, she shouldn't take the first pill that comes along!
– Joyce Brothers
The pain of love is the pain of being alive. It is a perpetual wound.
– Maureen Duffy
Sometimes divulging your vulnerabilities without any kind of filter can make you more human, but then again, it can also provide material that can be used against you.
– Tonya Hurley
The folly of all follies is to be love sick for a shadow.
– Alfred Lord Tennyson
All I ever wanted was to reach out and touch another human being not just with my hands but with my heart.
– Tahereh Mafi
Love sought is good, but given unsought, is better.
– William Shakespeare
This is what happened in love. One of you cried a lot and then both of you grew sarcastic.
– Lorrie Moore
If you enter this world knowing you are loved and you leave this world knowing the same, then everything that happens in between can be dealt with.
– Michael Jackson
I wished a companion to lie near me in the starlight, silent and not moving, but ever within touch. For there is a fellowship more quiet even than solitude, and which, rightly understood, is solitude made perfect.

– Robert Louis Stevenson
Our relationships with others mirror our primary relationship with self and if we don't see ourselves as worthy of love, caring and attention, nor will those around us.
– Gill Edwards
It doesn't matter that you've broken your vow a thousand times, Still come, and yet again, come.
– Coleman Barks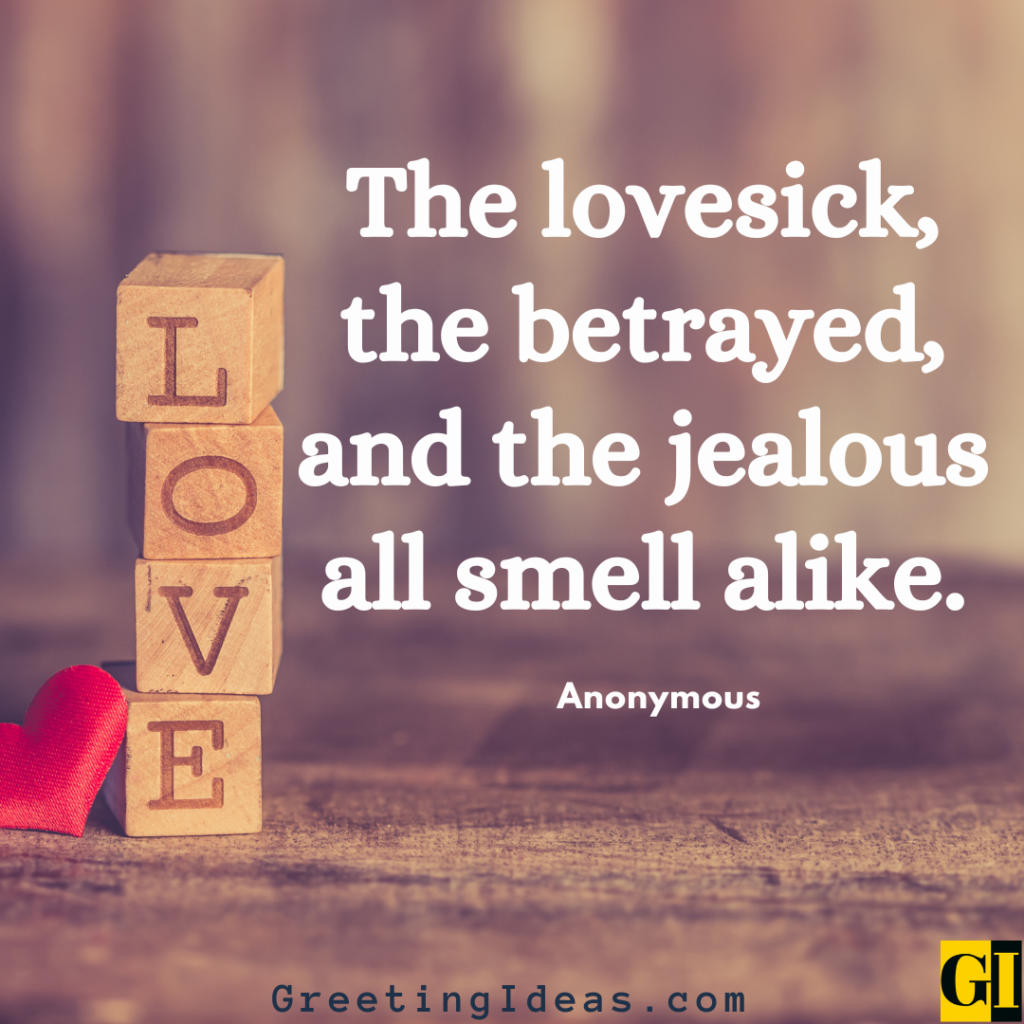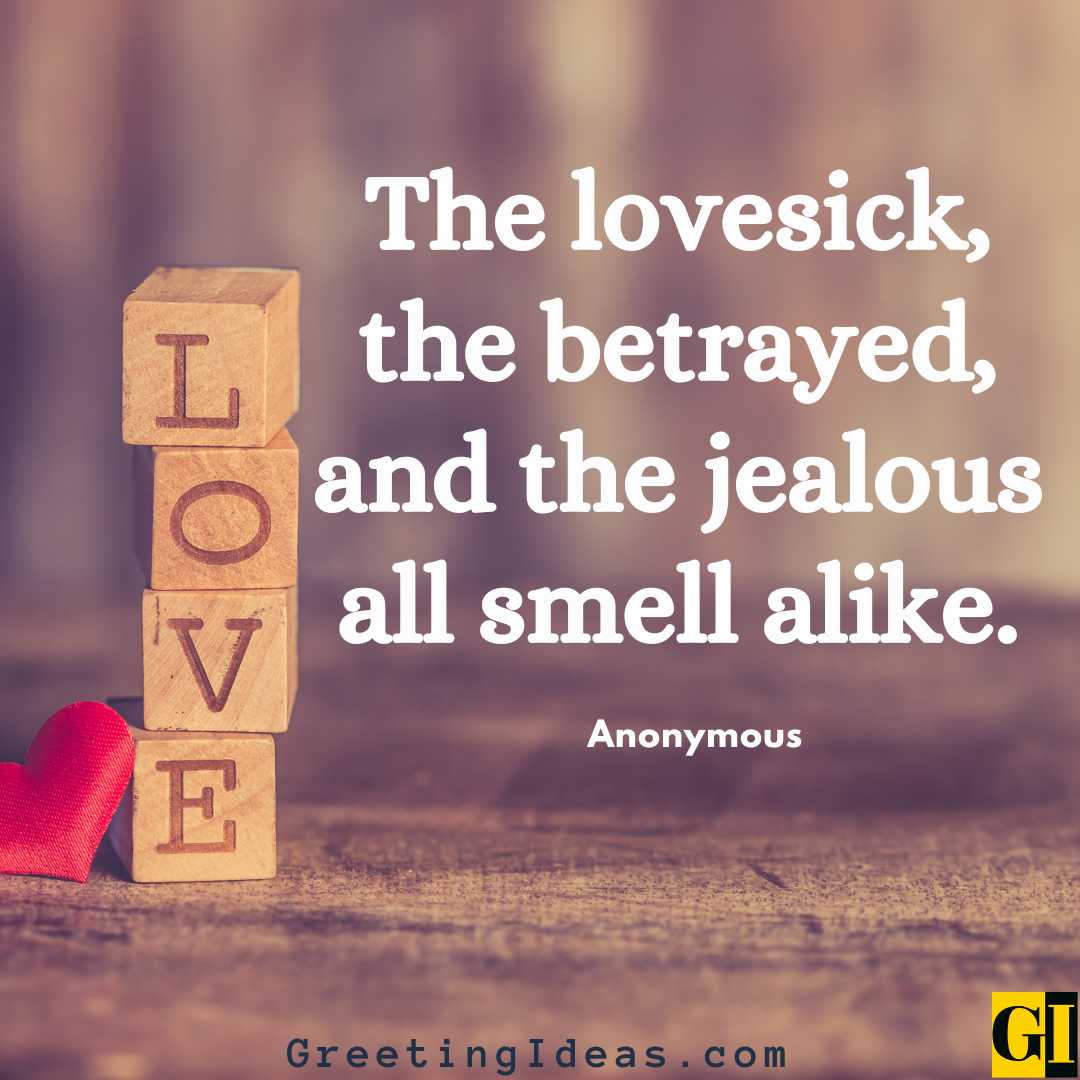 Also Read: 85 Sad Relationship Quotes and Sayings to Remove Mental Pain
We hope you enjoy reading our famous lovesick quotes collection.
Share it with your loved ones and in social circles.
Sharing is Caring!