FTC disclaimer. This post contains affiliate links, and I will be compensated if you purchase through one of my links.
Let Mark F Lamoure's autograph quotes echo in our lives always. The author rightly quotes, "autograph your life with a signature of excellence.'
Success and fame have blessed an individual's life if signing an autograph has become a part of their life.
There are only two reasons why somebody is eager to have an autograph of yours.
They either look at you as a role model. Or your art, sports talent, and successful personality are inspiring enough to cherish your signature for a lifetime.
Let these curated autograph quotes collection bring the best out of you and make you capable enough to sign autographs.
Best Autograph Quotes And Sayings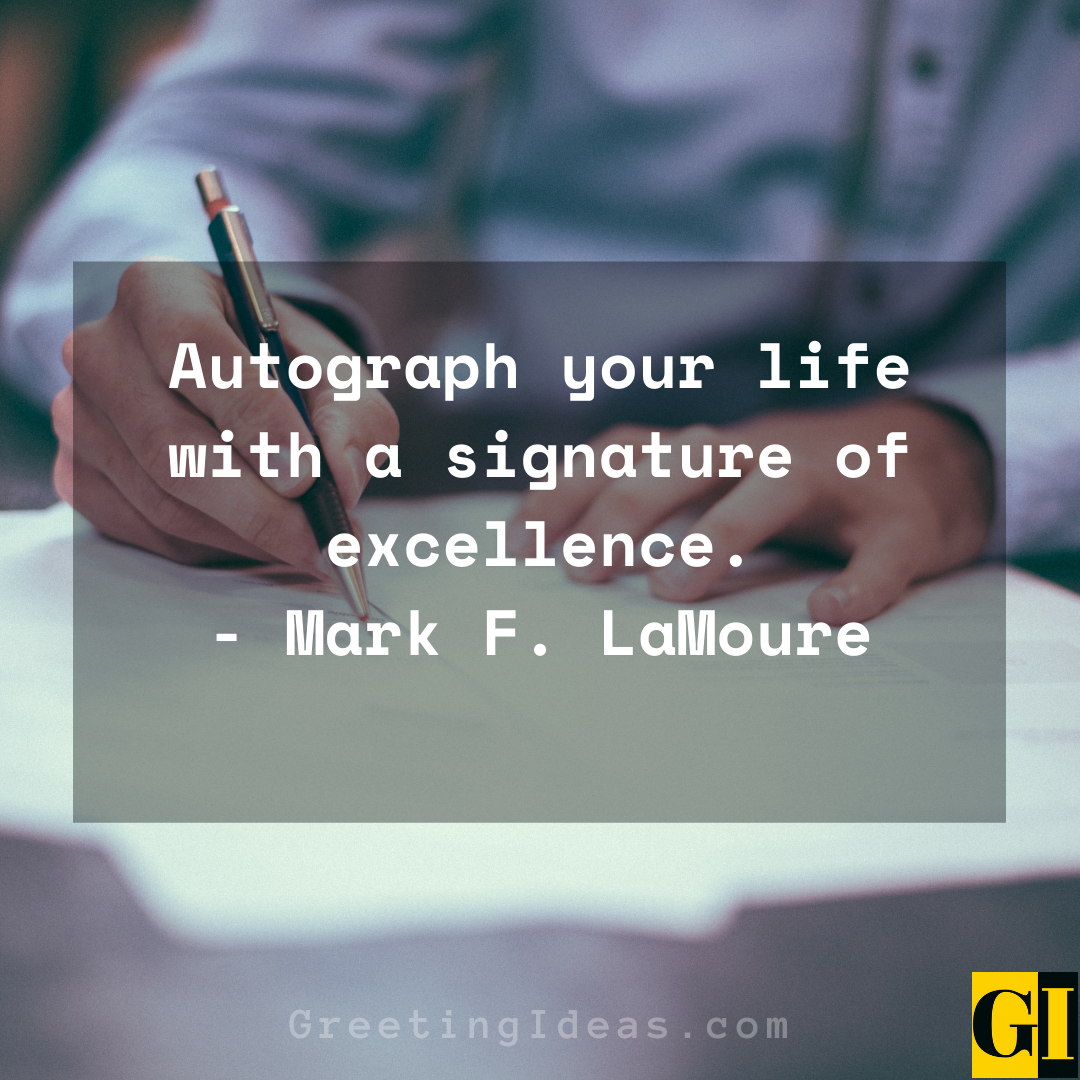 Also Read: 50 Greatest Accomplishment Quotes and Sayings for Achievers
If anyone asks for your autograph they're showing you respect and give it back to them.
– John Lydon
Doing autograph sessions all day is not what I signed up for. But that's just all part of not being famous.
– Jarod Kintz
Autographs and pictures do get a little old, but I don't mind if the people want it.
– Dominique Moceanu
Autograph your life with a signature of excellence.
– Mark F. LaMoure
Success is when your signature becomes an autograph.
– Abdul Kalam
I am always late because people stop me for autographs and say hi.
– Natalie du Toit
Having signed a few autographs in my time, I always wonder what the heck people do with them.
– Jasper Carrott
I love to meet my fans, and after every show I usually hang out for a few hours, talking to my fans, signing autographs, and selling T-shirts.
– Tommy Chong
I try to sign for as many kids as possible. Kids come first, and I'll always sign for a kid before an adult.
– Derek Jeter
Funny Autograph Quotes And Sayings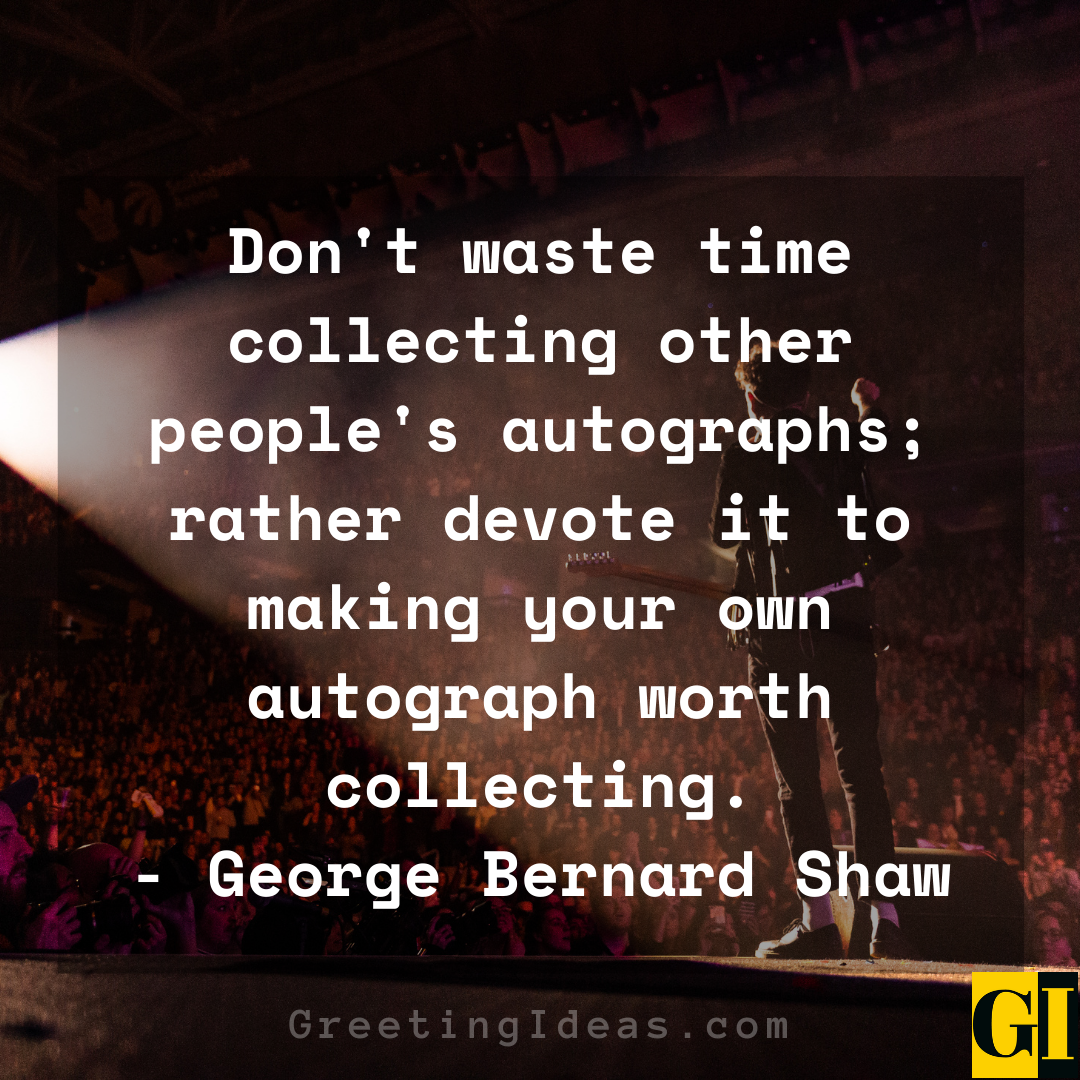 Also Read: 35 Motivational Ambition Quotes to Fuel Inspiration
Fame is being asked to sign your autograph on the back of a cigarette packet.
– Billy Connolly
You don't have to do the picture, you have to do the autograph, but it's important to take that moment to make a human connection.
– Cindy Crawford
Don't waste time collecting other people's autographs; rather devote it to making your own autograph worth collecting.
– George Bernard Shaw
The thrill of autograph collecting is getting close to a world you're not part of.
– Matthew Bourne
Every job is a self-portrait of the person who does it. Autograph your work with excellence.
– Anonymous
Any ballplayer that don't sign autographs for little kids ain't an American. He's a communist.
– Rogers Hornsby
It's definitely a dream come true to be recognized and to be able to sign autographs. But, it's also a lot of hard work and can be draining. If you don't know already, you will quickly learn who your real friends are.
– Christina Aguilera
People still think of me as a cartoonist, but the only thing I lift a pen or pencil for these days is to sign a contract, a check, or an autograph.
– Walt Disney
Why do we idolise Christian singers and speakers? We go from glorifying musicians in the world to glorifying Christian musicians. It's all idolatry! Satan is getting a great victory as we seem to worship these ministers on tapes and records and clammer to get their autographs in churches and concert halls from coast to coast.
– Keith Green
Great Quotes For Autograph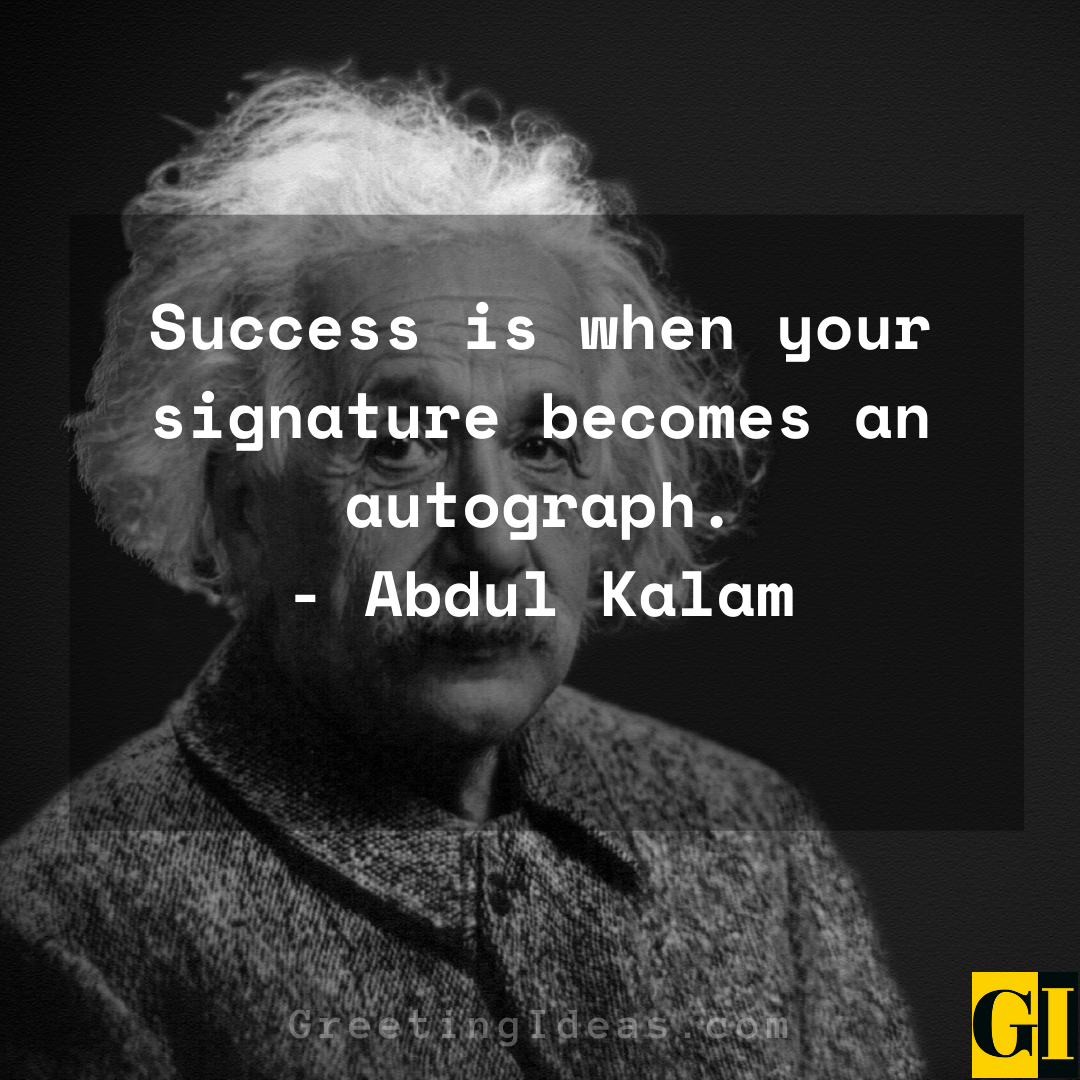 Also Read: 50 Best Appreciation Quotes and Sayings on Success and Life
The difference between a signature and an autograph is that the second one has higher face value on a plain paper than the first one even on a cheque.
– Vikrmn
The people who ask me for my autograph are the people who've put me here today, and you can't afford to forget that.
– Katie Price
The penalty of greatness is to write autographs.
– Sophie Irene Loeb
Why is my autograph so little in demand, except on checks?
– Ashleigh Brilliant
I have never in my whole life asked for an autograph. It seems a little unnecessary.
– Jack White
I'm really looking forward to playing in Copenhagen again. Last time I stayed as long as I could, took pictures, signed autographs, and hung out until they through me out of the place!
– George Duke
I wanted to be the perfect artist. I'd do three hours of media interviews a day, going to every radio station I could squeeze in. I'd sign autographs after the show until everybody left.
– Clint Black
Stars talk about how they dislike fans fussing over them, begging for autographs and things like that, but deep down inside, they love every minute of it.
– Brenda Fassie
My office walls are covered with autographs of famous writers – it's what my children call my 'dead author wall.' I have signatures from Mark Twain, Earnest Hemingway, Jack London, Harriett Beecher Stowe, Pearl Buck, Charles Dickens, Rudyard Kipling, Alfred, Lord Tennyson, to name a few.
– Debbie Macomber
Also Read: 50 Best Inspirational Attitude Quotes and Sayings on Life
We hope you enjoy reading our famous autograph quotes collection.
Share it with your loved ones and in social circles.
Sharing is Caring!