FTC disclaimer. This post contains affiliate links, and I will be compensated if you purchase through one of my links.
Read our uplifting and enriching strength quotes and sayings from famous philosophers and thinkers and live a life of inner freedom.
What are some powerful strength quotes?
One of the inspiring strength quotes from Carl Jung says, ' I am not what happened. I am what I choose to become.'
Firstly, to live as a free and authentic individual, there should be less value to weakness that limits you repeatedly, anything or anybody who demean your existence and potential and self cursing tendencies.
We should live in such a way that external situations should not affect us mentally after a certain point.
If we can deeply realize that it is not necessary to feel like a victim under any situation or circumstances, we can live a truly empowered life.
In any given situation, we can either choose to be mentally sane or go bonkers and berserk; we can choose to understand what's going on or lose control and react impulsively; we can choose to be strong or act vulnerable; we can choose to be stable or be restless; we can choose to stay at peace or allow disquietness.
Remember this deeply, to remain psychologically strong is always in our hands.
How to be mentally strong forever?
The more we start to understand who we are, what our minds wants and what is the real purpose of my existence, one comes to see their own innate infinite strength within.
If we wisely choose to live in such a manner and do not allow the mental weakness of any nature to overpower us, nobody would succeed in disturbing our mental peace.
The other may succeed in abusing you, but to get hurt or ignore depends on how we choose to respond.
The other may lure us with lies and charms, but to be influenced or unaffected by the world's deceptions depends on our inner discretion.
The other can give unnecessary advice and degrade our minds but to be disturbed or drop unworthy people is always an inner choice.
Mental strength can uplift our lives, and  feeling of self vulnerability can destroy our lives.
If we choose to live in inner strength, the world cannot defeat us or demean us psychologically.
All they can do is superficial harm to our body or material comforts at the worst case but can never touch a person's mental integrity
One great way to develop this indomitable will is to start reading timeless wisdom literature that removes all mental confusion, self worth doubts and reduces the need for social validation.
We hope, our wisdom gives us strength quotes collection are meaningful.
Best Strength Quotes and Sayings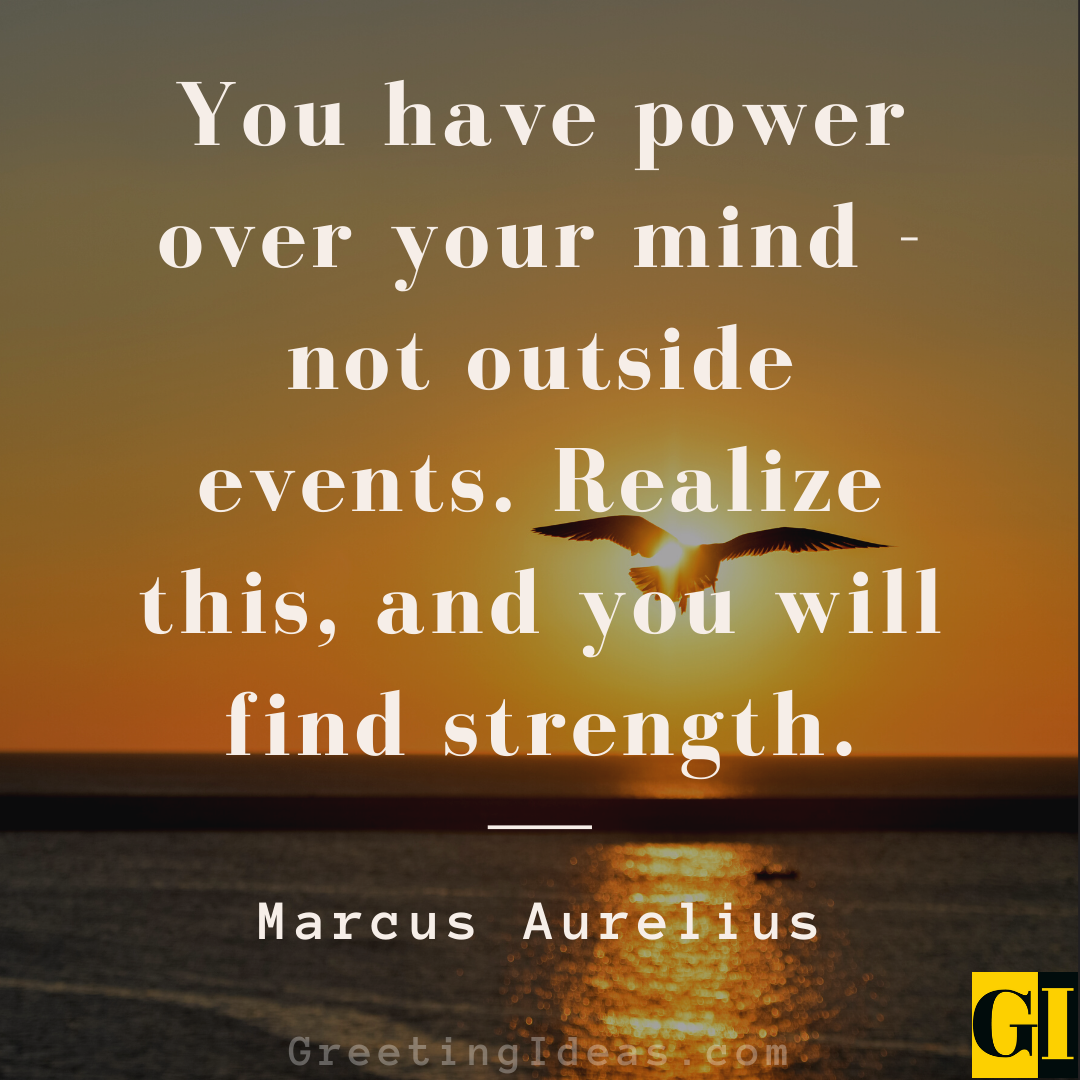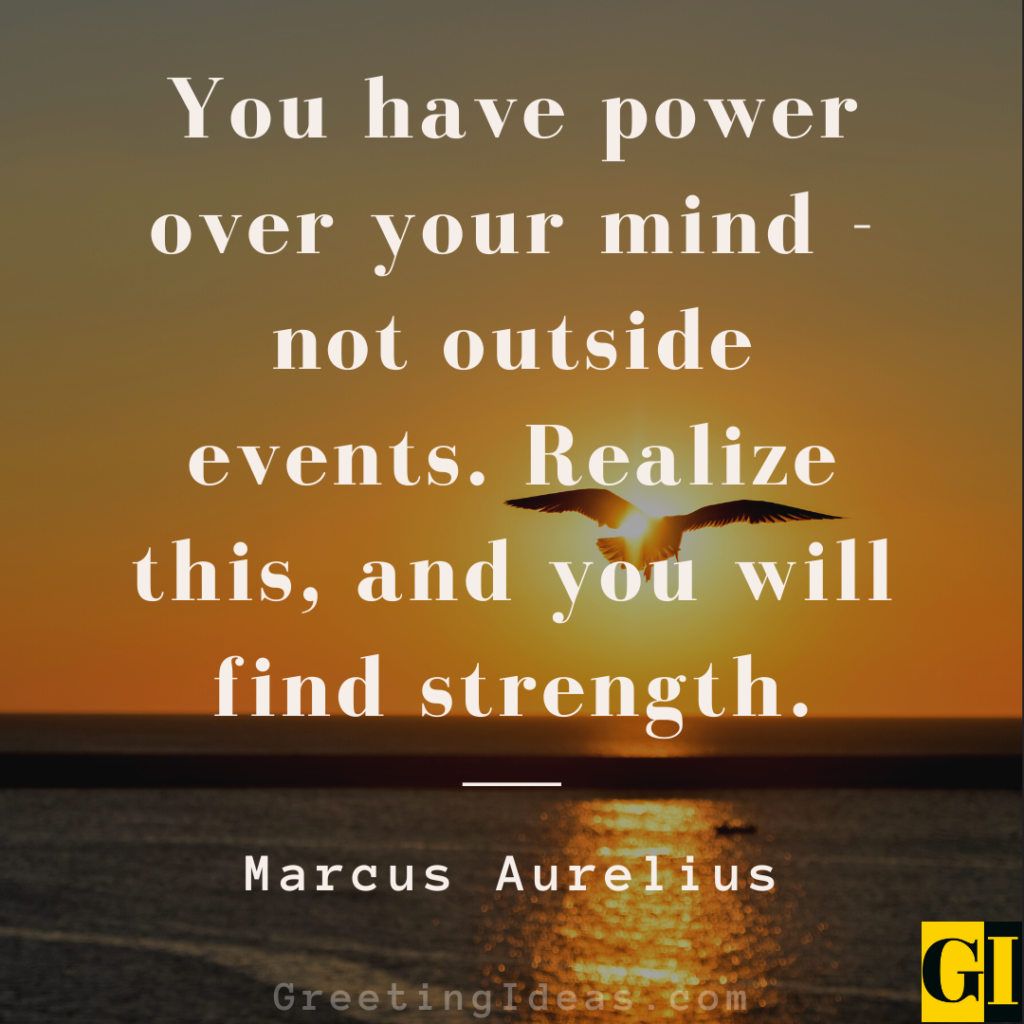 Also Read: 30 Overcoming Feeling Unwanted Quotes for Inner Strength
Our handicaps exist only in our minds.
– Franklin D. Roosevelt
No one saves us but ourselves. No one can and no one may. We ourselves must walk the path.
– Buddha
Anyone can give up, it's the easiest thing in the world to do. But to hold it together when everyone else would understand if you fell apart, that's true strength.
– Unknown Author
Fall down seven times, get up eight.
– Japanese Proverb
That which does not kill us makes us stronger.
– Friedrich Nietzsche
You have power over your mind – not outside events. Realize this, and you will find strength.
– Marcus Aurelius
In the depth of winter, I finally learned that within me there lay an invincible summer.
– Albert Camus
Some of us think holding on makes us strong; but sometimes it is letting go.
– Hermann Hesse
Strength does not come from physical capacity. It comes from an indomitable will.
– Mahatma Gandhi
You gotta stop wearing your wishbone where your backbone ought to be.
– Elizabeth Gilbert
What lies behind us and what lies before us are tiny matters compared to what lies within us.
– Ralph Waldo Emerson
The most beautiful people I've known are those who have known trials, have known struggles, have known loss, and have found their way out of the depths.
– Elisabeth Kubler-Ross
Strong people don't put people down. They lift them up!
– Unknown Author
When you come to the end of your rope, tie a knot and hang on.
– Franklin D. Roosevelt
Never bend your head. Always hold it high. Look at the world right in the eye.
– Helen Keller
Emotional Strength Quotes and Sayings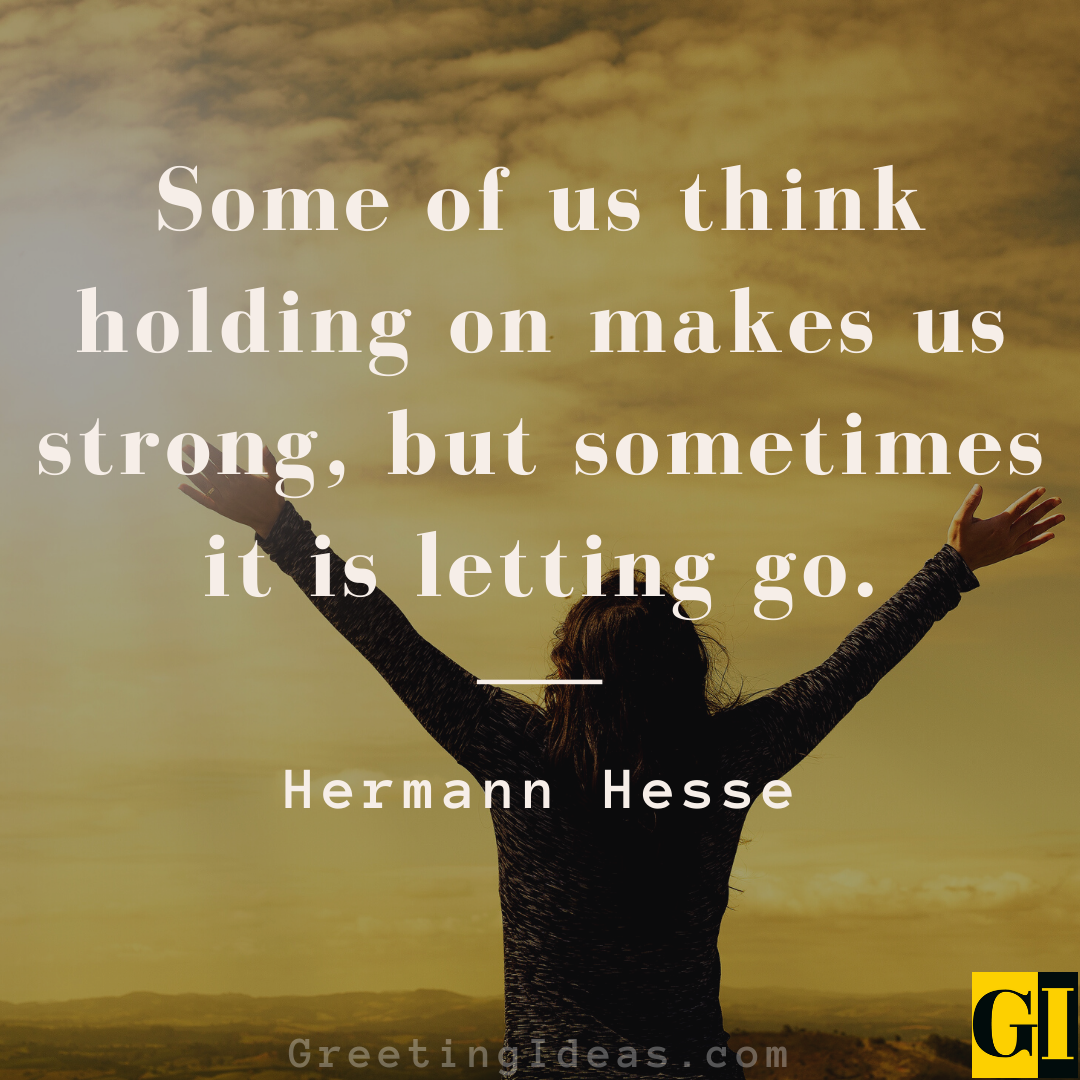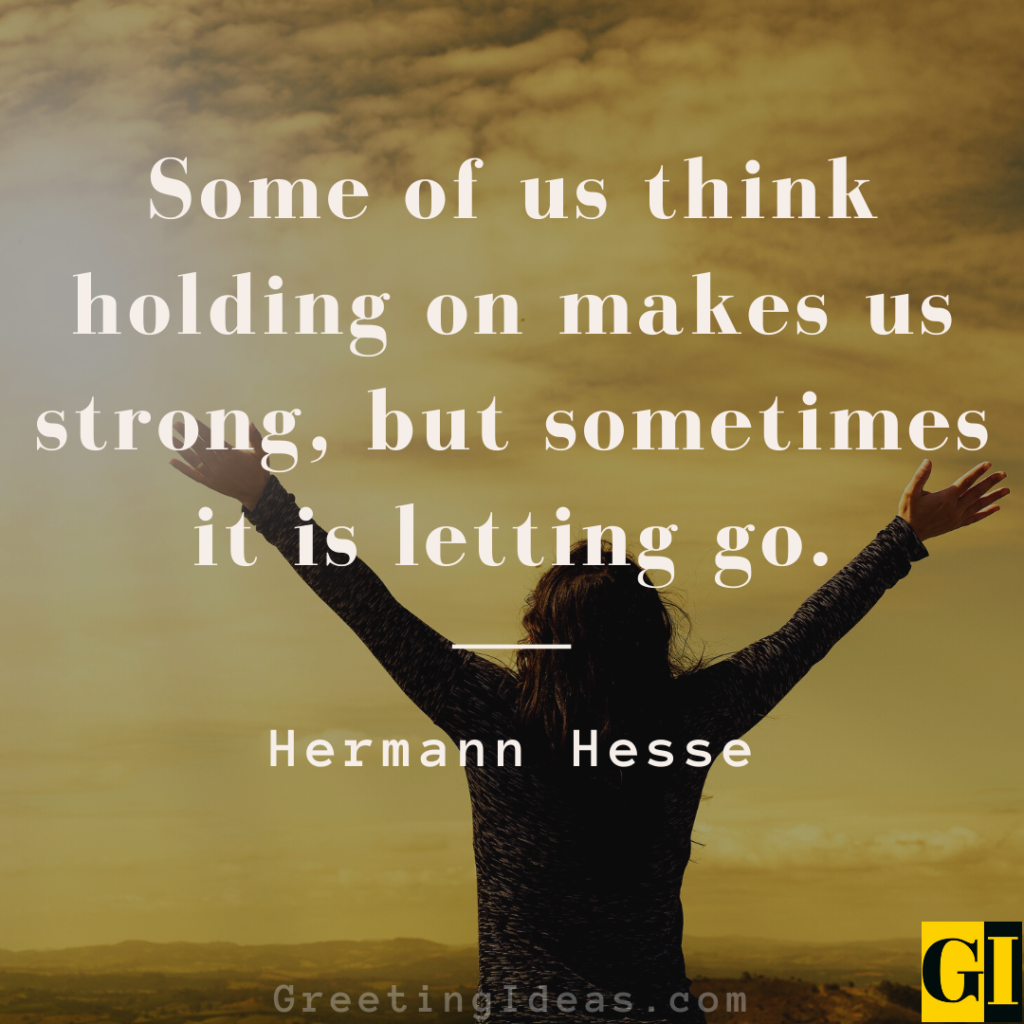 Also Read: 20 Inspiring Anchor Quotes and Saying on Life and Strength
I hope you have the strength to start all over again.
– Eric Roth
Meet today's problems with today's strength. Don't start tackling tomorrow's problems until tomorrow. You do not have tomorrow's strength yet. You simply have enough for today.
– Max Lucado
There was a saying that the strength of a man's steel was only known under the hammer of circumstance.
– Alison Goodman
From my weakness, I drew strength that never left me.
– Jorge Luis Borges
His wound is his strength.
– Lev Grossman
The strongest people are not those who show strength in front of the world but those who fight and win battles that others do not know anything about.
– Jonathan Harnisch
He who believes is strong; he who doubts is weak. Strong convictions precede great actions.
– J.F. Clarke
A firm tree does not fear the storm.
– Dayak
Control your emotions or they will control you.
– Chinese Proverb
He that cannot endure the bad will not live to see the good.
– Jewish Proverb
Little strokes fell great oaks.
– Benjamin Franklin
We are only as strong as we are united, as weak as we are divided.
– J.K. Rowling
Better to be strong than pretty and useless.
– Lilith Saintcrow
Pain is inevitable. Suffering is optional.
– M. Kathleen Casey
Where there is no struggle, there is no strength.
– Oprah Winfrey
God Strength Quotes and Sayings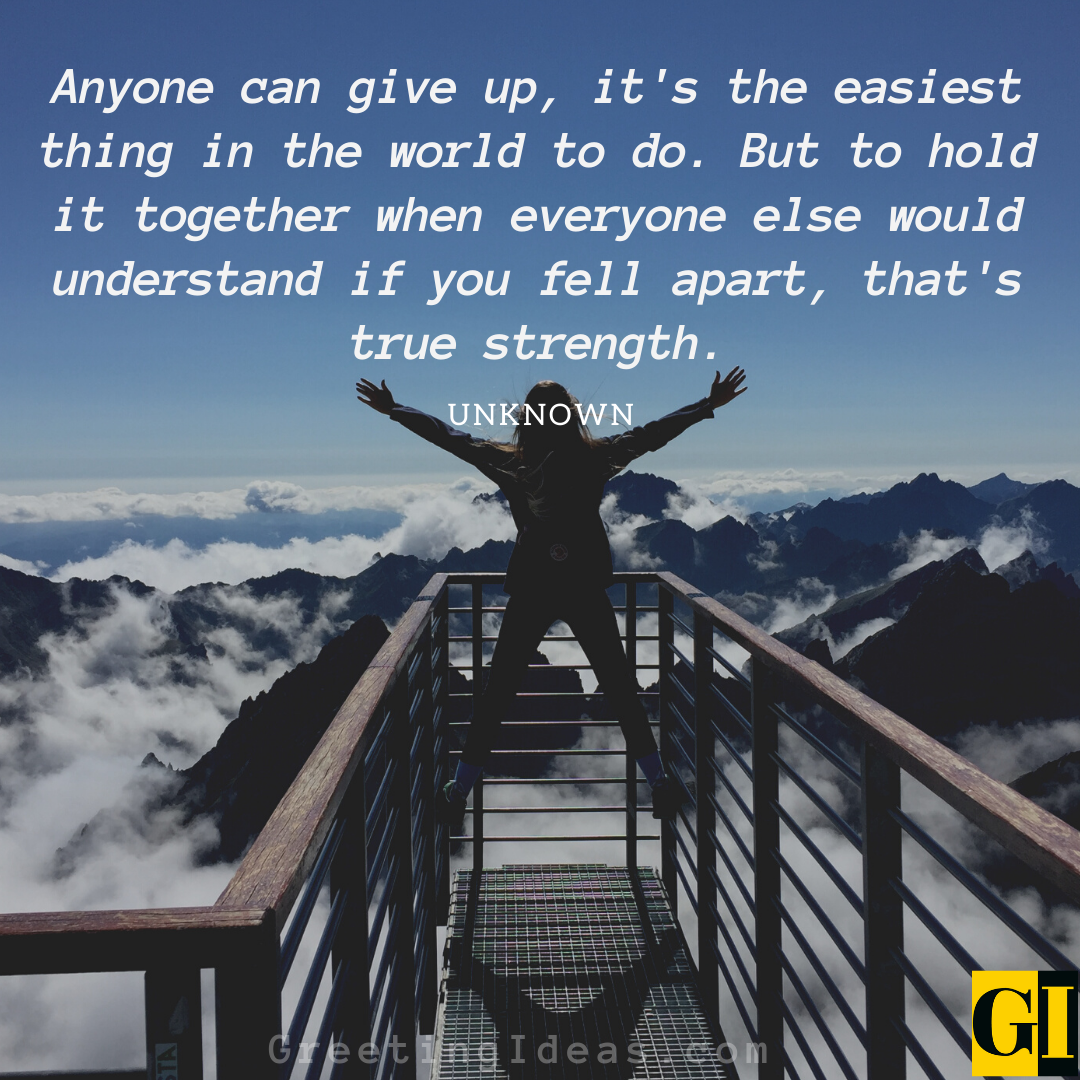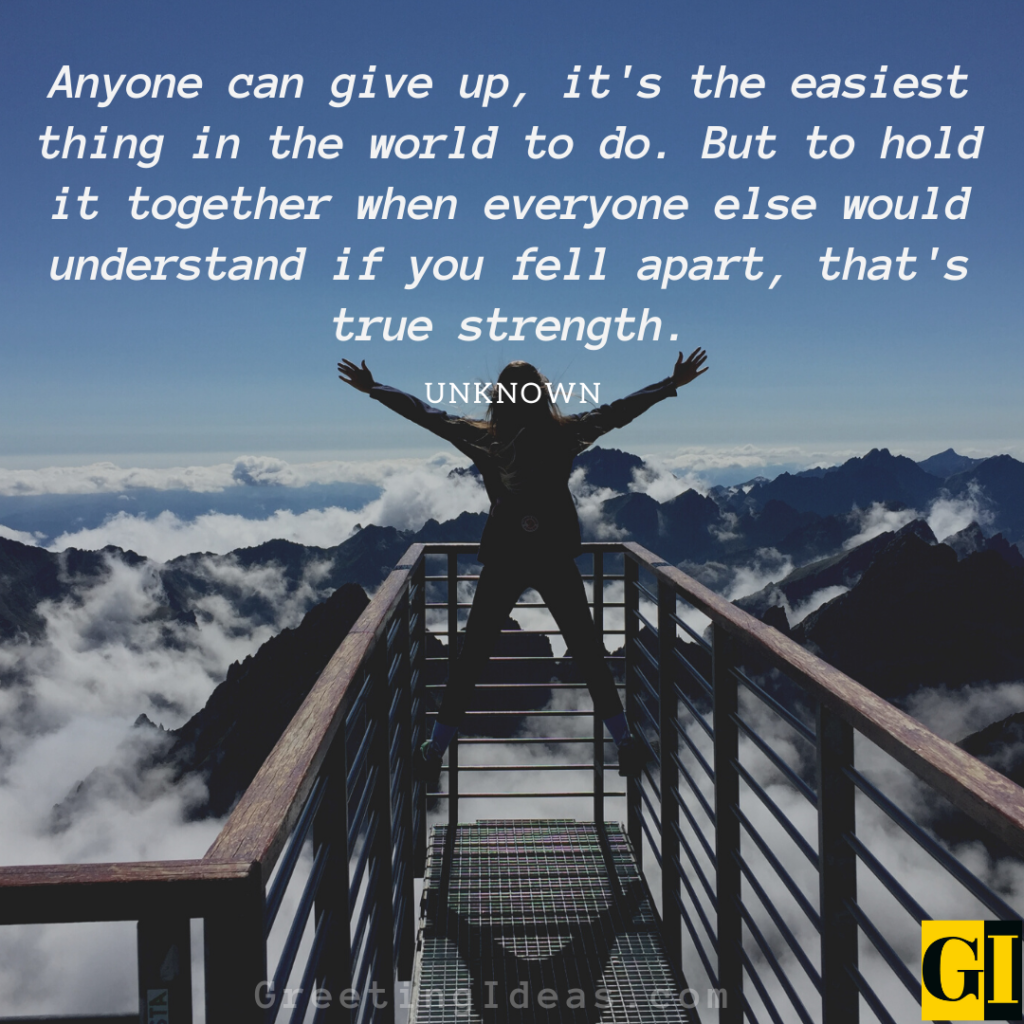 Also Read: 30 Top Backbone Quotes and Sayings on Strength, Relationship
Only those who will risk going too far can possibly find out how far one can go.
– T.S. Elliot
Eagles don't catch flies.
– Desiderius Erasmus
Persuasion is better than force.
– Aesop
The best way out is always through.
– Robert Frost
The weak can never forgive. Forgiveness is the attribute of the strong.
– Mahatma Gandhi
We acquire the strength we have overcome.
– Ralph Waldo Emerson
Strength is a matter of a made up mind.
– John Beecher
Never say never, because limits, like fears, are often just an illusion.
– Michael Jordan
If you always put limit on everything you do, physical or anything else. It will spread into your work and into your life. There are no limits. There are only plateaus, and you must not stay there, you must go beyond them.
– Bruce Lee
An attitude of positive expectation is the mark of the superior personality.
– Brian Tracy
The only place where your dream becomes impossible is in your own thinking.
– Robert H. Schuller
No matter what the situation, remind yourself 'I have a choice.'
– Deepak Chopra
Look at a day when you are supremely satisfied at the end. It's not a day when you lounge around doing nothing; it's when you've had everything to do, and you've done it.
– Margaret Thatcher
Focus on your strengths, not your weaknesses. Focus on your character, not your reputation. Focus on your blessings, not your misfortunes.
– Roy T. Bennett
A strong woman who recklessly throws away her strength, she is worse than a weak woman who has never had any strength to throw away.
– Thomas Hardy
Quotes About Strength During Hard Times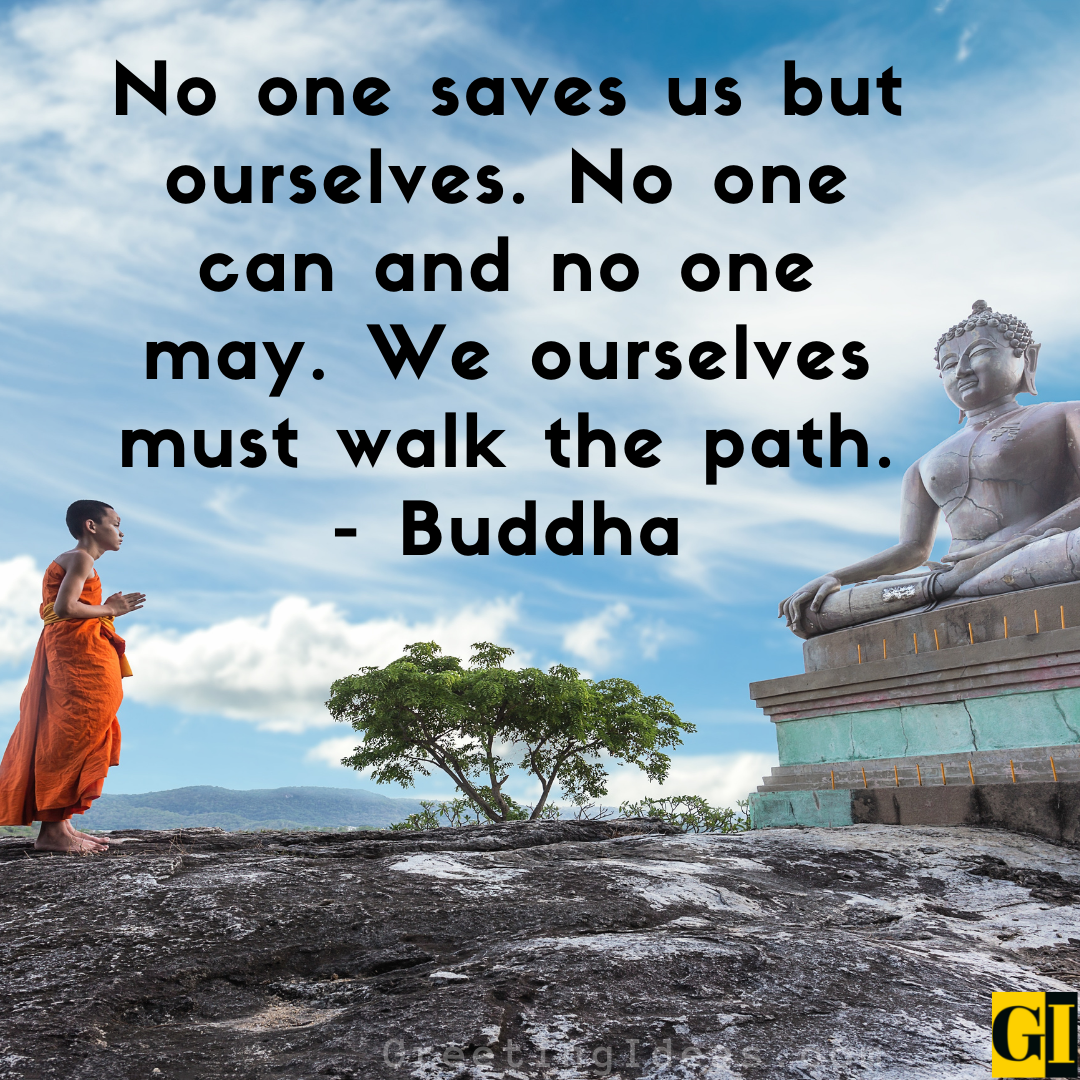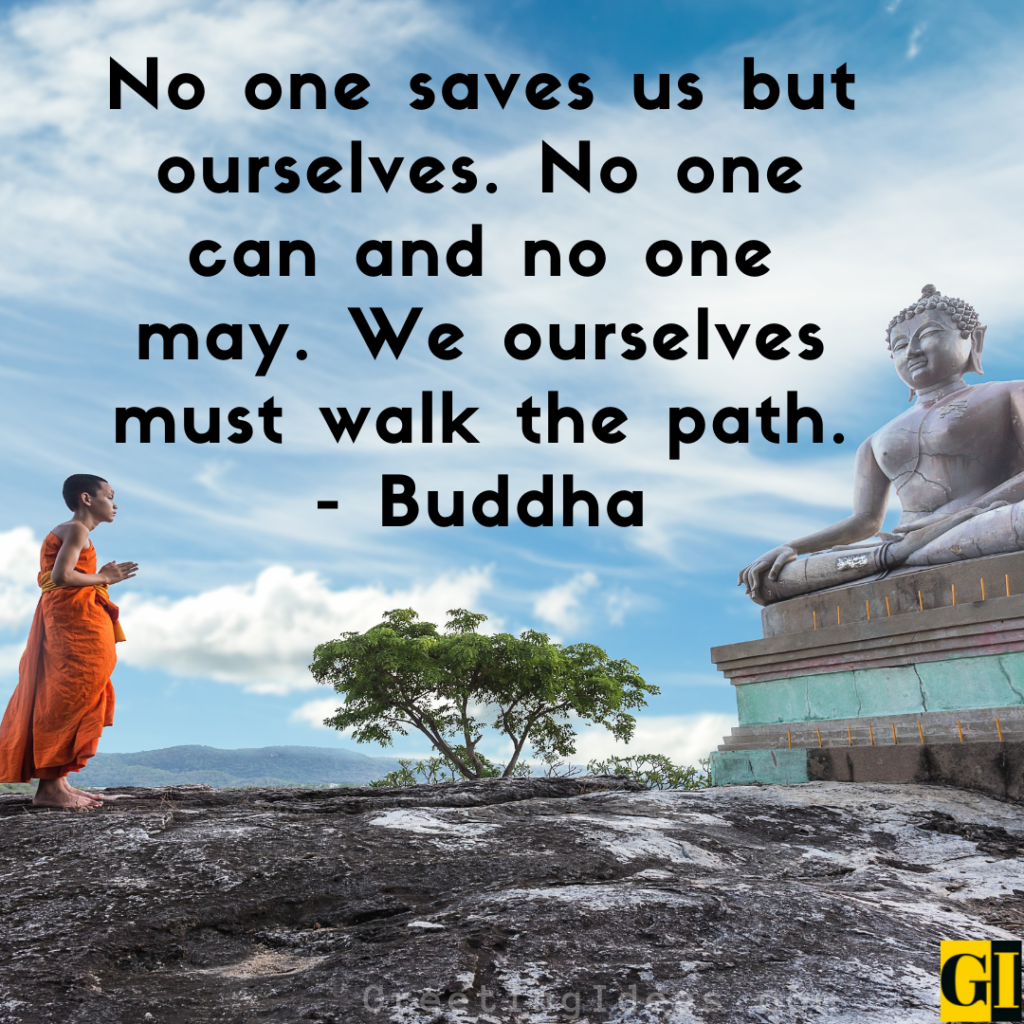 Also Read: 100 Self Empowerment Quotes and Sayings For Powerful Living
A man is worshipped only to the extent that he is followed not in his weaknesses, but in his strength.
– Mahatma Gandhi
No training in arms is required for realization of your strength.
– Mahatma Gandhi
God, grant me strength to accept those things I cannot change.
– Dan Brown
We see no mask of strength. But we do hear a request for strength.
– Max Lucado
To get someone else to take care of you, to feel sorry for you–that takes a lot of strength, smarts, manipulation.
– Deb Caletti
Focus only on the moments when you achieved what you desired, and that strength will help you to get what you want.
– Paulo Coelho
It takes a hell of a lot of strength to not complain and lash out.
– Richelle Mead
The strength of a man isn't seen in the power of his arms. It's seen in the love with which he embraces you.
– Steve Maraboli
Your strength, when your very existence is proof of your greatness. You were born a winner, a warrior, one who defied the odds by surviving the most gruesome battle of them all.
– Suzy Kassem
The strength I'm looking for isn't the type where you win or lose. I'm not after a wall that'll repel power coming from outside. What I want is the kind of strength to be able to absorb that kind of power, to stand up to it.
– Haruki Murakami
The strength to quietly endure things – unfairness, misfortunes, sadness, mistakes, and misunderstandings.
– Haruki Murakami
Moderate strength is shown in violence, supreme strength is shown in levity.
– G. K. Chesterton
At your weakest, you end up showing more strength; at your lowest, you are suddenly lifted higher than you've ever been.
– Cecelia Ahern
I found an inner strength to fight for myself. It was clear that nobody else would.
– Tehmina Durrani
Self Strength Quotes and Sayings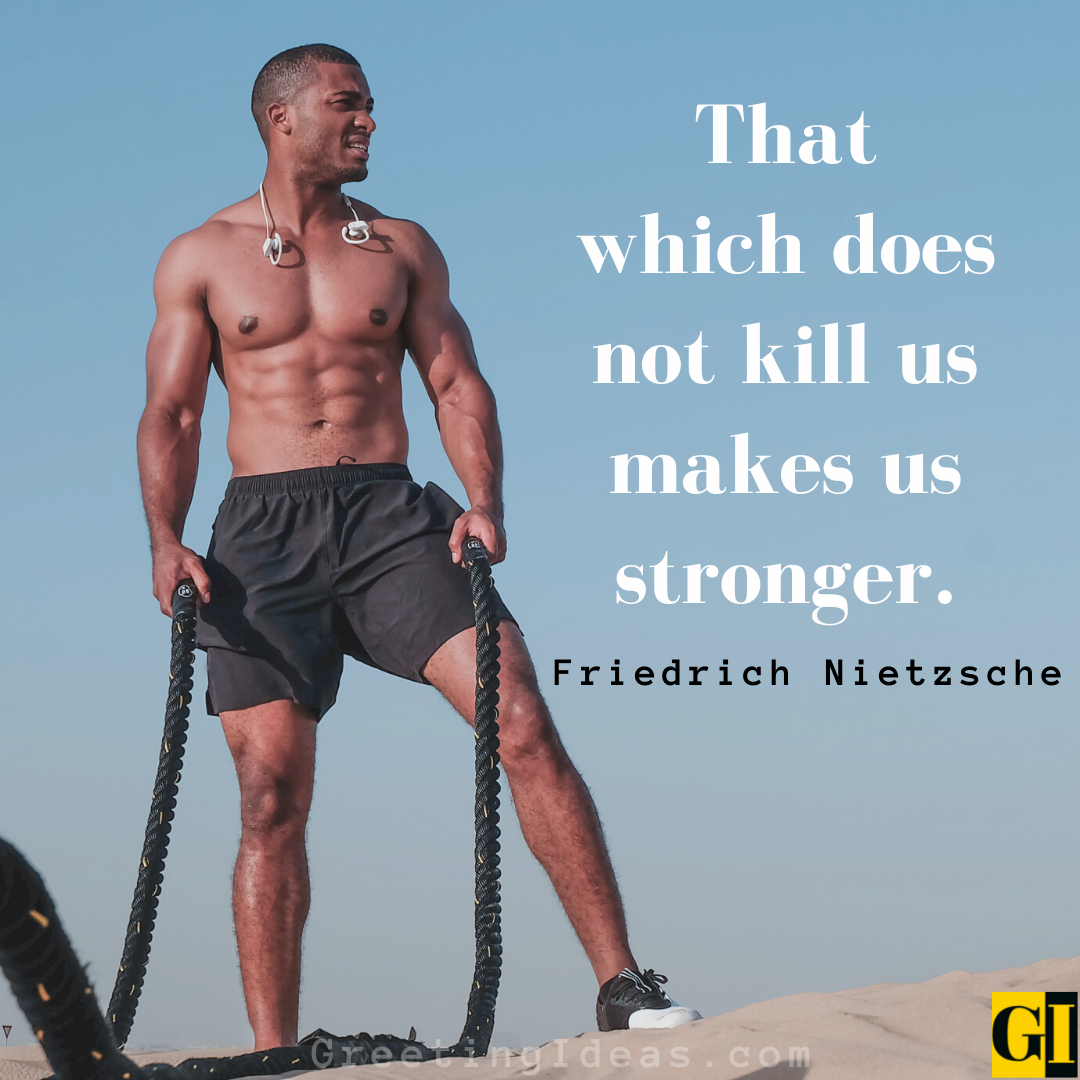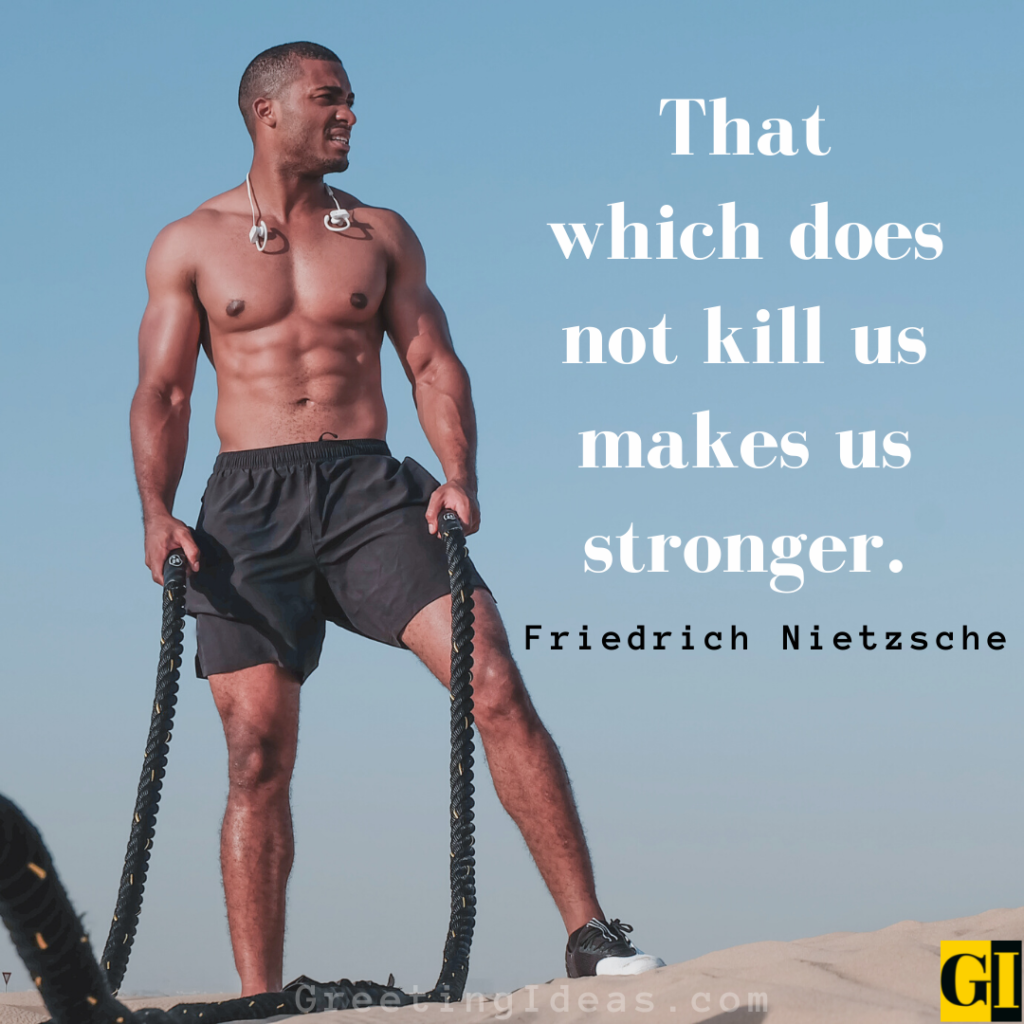 Also Read: 40 Famous Scar Quotes and Sayings to Become Strong and Tough
Strength of character means the ability to overcome resentment against others, to hide hurt feelings, and to forgive quickly.
– Lawrence G. Lovasik
You must draw from that strength. You must increase it. And you must hold on to it because sometimes that small glimmer of inner strength is all that we have to help us press forward through the darkness.
– Morgan Rhodes
The crisis throws you back, and when you are required to exhibit strength, it comes.
– Joseph Campbell
You can measure the true strength of a man by how well he controls others, but you measure his true power by how well he controls himself.
– Amari Soul
We know you're strong, but accepting help is its own kind of strength.
– Kiera Cass
Finding the center of strength within ourselves is in the long run the best contribution we can make to our fellow men.
– Rollo May
One person with indigenous inner strength exercises a great calming effect on panic among people around him.
– Rollo May
A lot of what we experience as strength comes from knowing what to do with weakness.
– Barbara Ehrenreich
The first gift is Strength. May you remember to call upon it whenever you need it.
– Charlene Costanzo
It takes incredible strength not to open a can of 'whoop-ass', justifiably, when ones button is pushed.
– T. F. Hodge
We had something few experience. We were joined in our strengths rather than in our weaknesses.
– Frank Herbert
We all get scared and want to turn away, but it isn't always strength that makes you stay. Strength is also making the decision to change your destiny.
– Zoraida Córdova
How fast you have forgotten your strength when your very existence is proof of your greatness.
– Suzy Kassem
There are two kinds of strength. Power and the ability to wield it is obvious, but resilience, the ability to resist power, is the other.
– Raymond E. Feist
It takes strength, the strength of a man, to make the magic his own, to make it serve him, and not the other way around.
– Daniel Wallace
Positive Strength Quotes and Sayings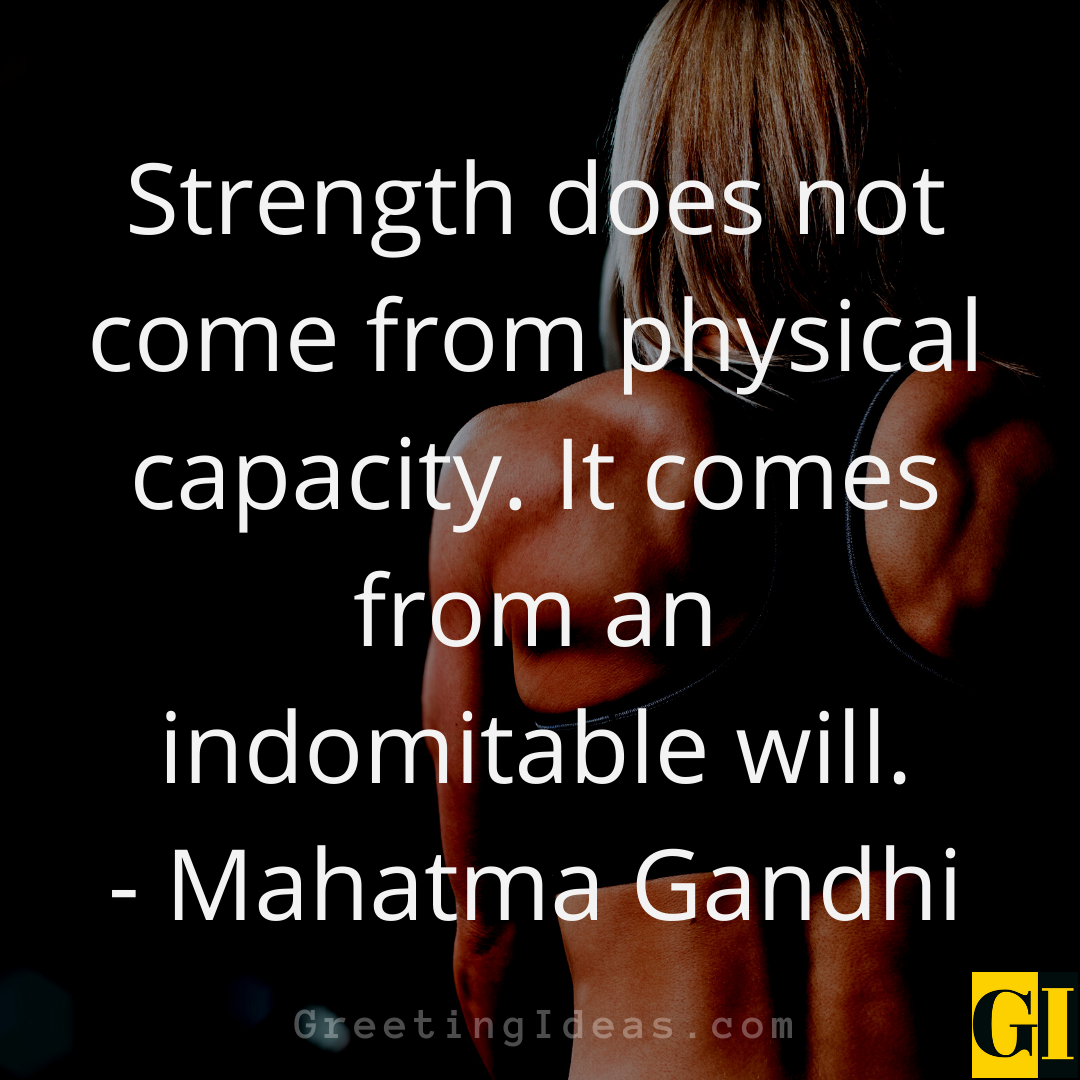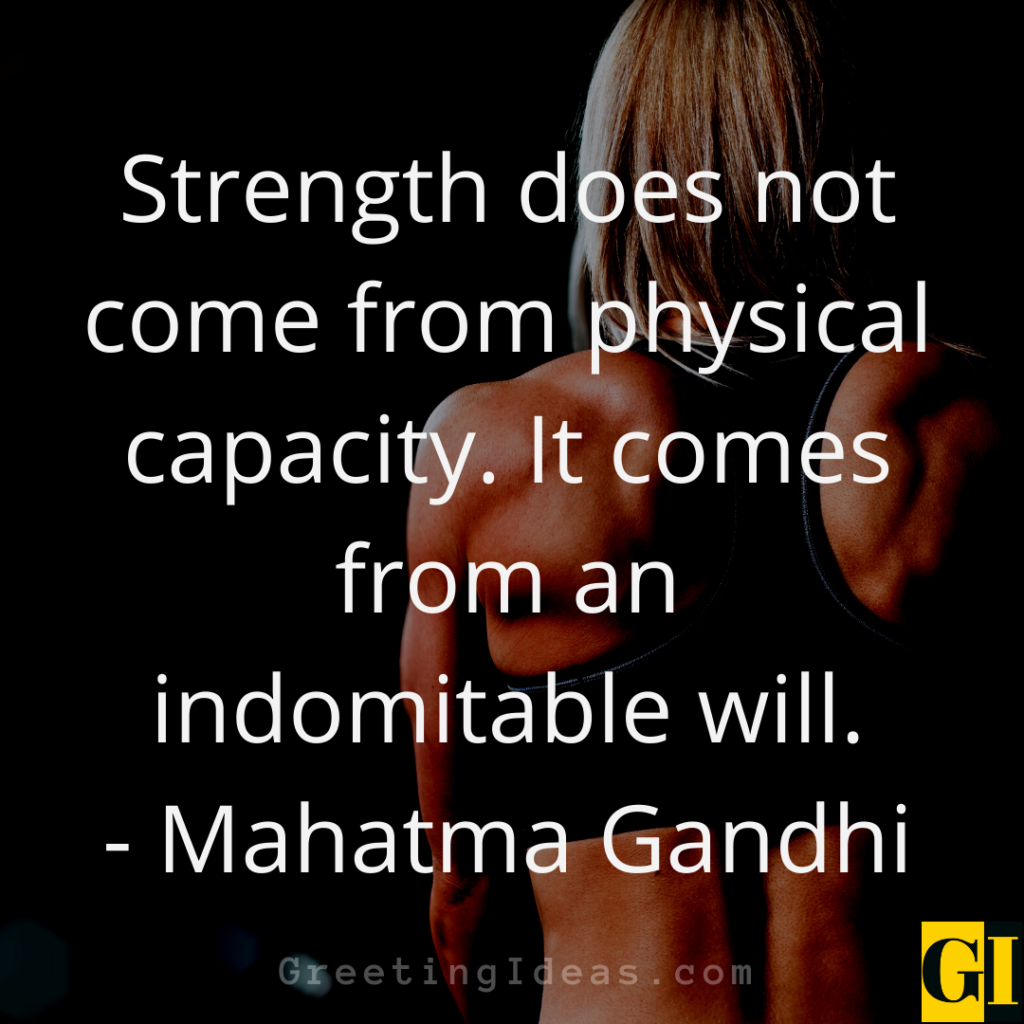 Also Read: 30 Motivating Have a Strong Mind Quotes and Sayings
You can't retire to weakness — you've got to learn to control strength.
– Wallace Stegner
Only when we cease to rely on our own strength can we discover that God's strength is always there for us.
– Scott Hahn
Strength and success – they are above morality, above criticism.
– John Steinbeck
My dear, it is a great strength to have faced the worst and to have *felt* it a feature of beauty. Nothing ever after can shake one.
– Olaf Stapledon
The strength of every individual is the grace for great work.
– Lailah Gifty Akita
May you find the strength of will and the grace of endurance to overcome every challenge.
– Lailah Gifty Akita
Rather than the strength it takes to not lose, it's the strength to stand back up after a loss that is sometimes more valuable.
– Kyo Shirodaira
We may get knocked down on the outside, but the key to living in victory is to learn how to get up on the inside.
– Joel Osteen
Sometimes you don't realize your own strength until you come face to face with your greatest weakness.
– Susan Gale
Few men during their lifetime come anywhere near exhausting the resources dwelling within them. There are deep wells of strength that are never used.
– Richard E. Byrd
A chain is no stronger than its weakest link.
– Sir Leslie Stephen
A single arrow is easily broken; a bundle of ten is not.
– Japanese
We gain strength, and courage, and confidence by each experience in which we really stop to look fear in the face. We must do that which we think we cannot.
– Eleanor Roosevelt
You were given this life, because you are strong enough to live it.
– Robin Sharma
Life will break you. Nobody can protect you from that, and living alone won't either, for solitude will also break you with its yearning. You have to love. You have to feel. It is the reason you are here on earth. You are here to risk your heart. You are here to be swallowed up. And when it happens that you are broken, or betrayed, or left, or hurt, or death brushes near, let yourself sit by an apple tree and listen to the apples falling all around you in heaps, wasting their sweetness. Tell yourself you tasted as many as you could.
– Louise Erdrich
Powerful Strength Quotes for Her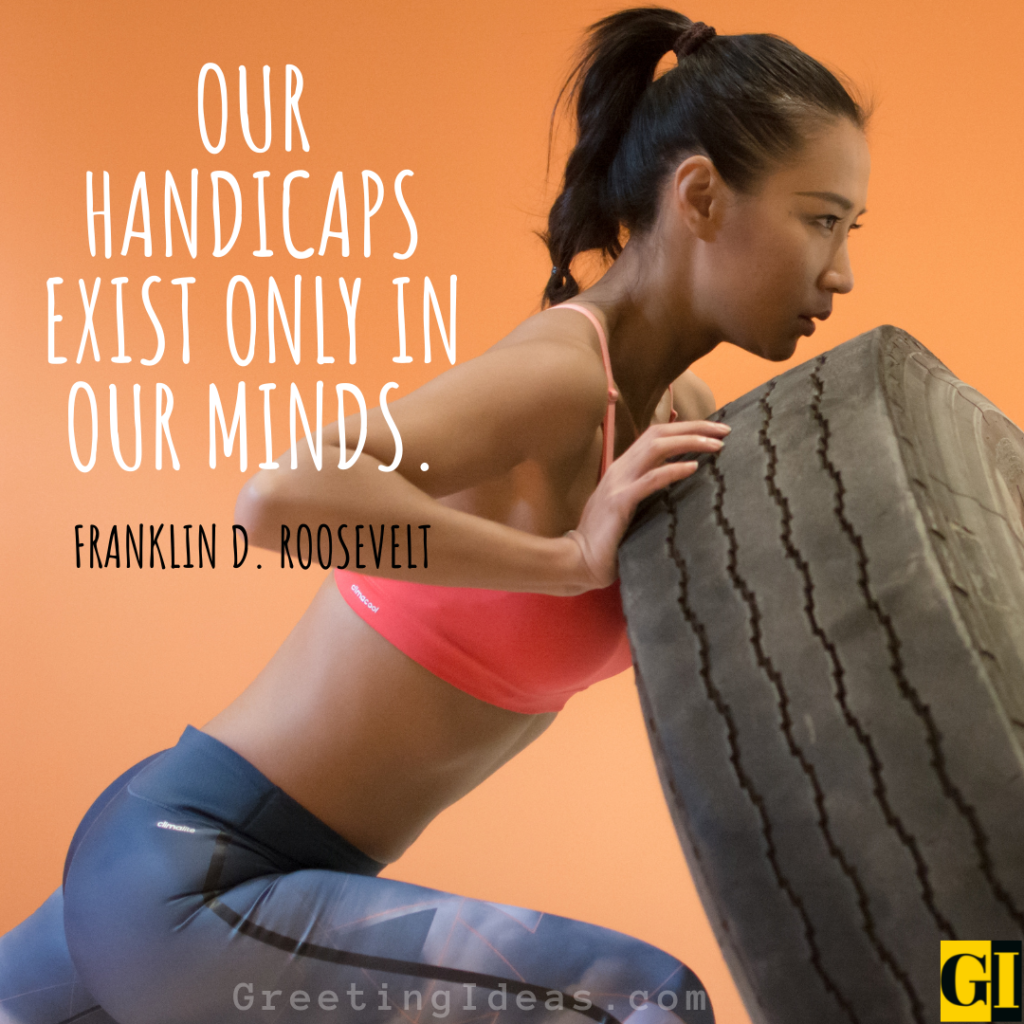 Also Read: 50 Deep Spiritual Quotes and Sayings for Peace and Calmness
We hope you enjoy reading our famous strength quotes collection.
Share it with your loved ones and in social circles.