FTC disclaimer. This post contains affiliate links, and I will be compensated if you purchase through one of my links.
Read our soulful having faith quotes and sayings and never lose hope on the God you sincerely rely upon as your true savior to help you survive difficult times.
What is a good quote about faith and God?
One of the beautiful faith over fear quotes from David Mcgee says,' if you need all the answers to trust God, you are not really trusting God.'
Faith is living psychologically alright, even if our minds tend to worry, doubt, overthink, and be emotionally affected by millions of things.
Faith is the unexplainable courage to walk with clarity in the thick of life's uncertainties. The more the faith deepens within, to one's surprise, the more mental toughness deepens.
Only from a distance, the faithless insecure mind may make you afraid of the dangers of walking the unknown path.
But the more and more we get close to our mental fears and insecurities and observe them critically: peace, clarity, and self-love of the highest kind descend.
Faith and relaxed living:
Let's drop the cleverness that I know everything with certainty.
Life's uncertainties always out win our cunningness and smartness. Our minds have no authenticity of their own.
Hence, do not take seriously whatever the mind echoes to you constantly; then only the knowing remains, which is also called faithful living.
Then living becomes spontaneous, lighthearted with a non-heavy psyche.
The Isavasya Upanishads hint at faith and mental health by saying purnamidam ( we are complete) and purnamidah (that is complete).
Going close to Upanishads and similar wisdom literature will put the restless mind's misery to rest and help us live a profoundly loving, empowered, and free life.
We hope our handpicked faith quotes collection makes us realize how humble we need to be in front of that faith, which is generous, holy, and all-pervasive.
Inspirational Faith Quotes And Sayings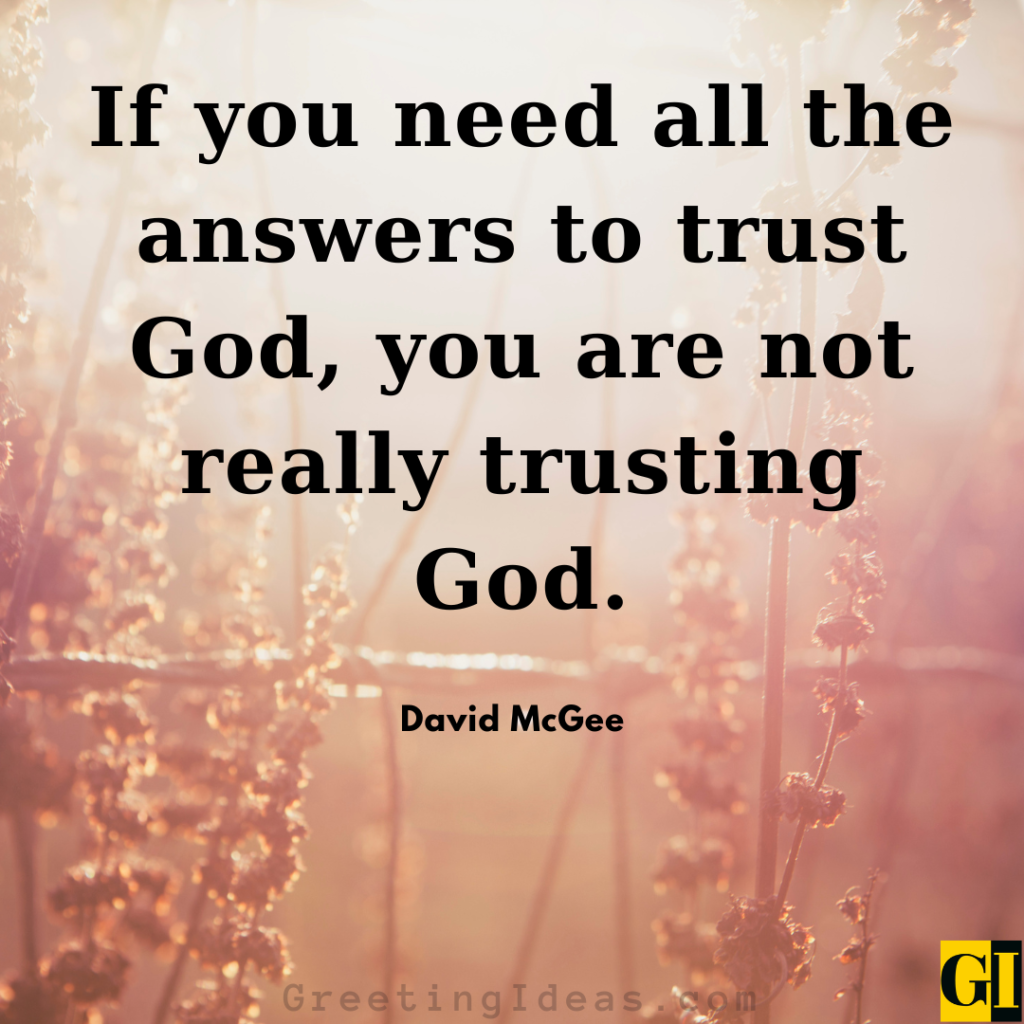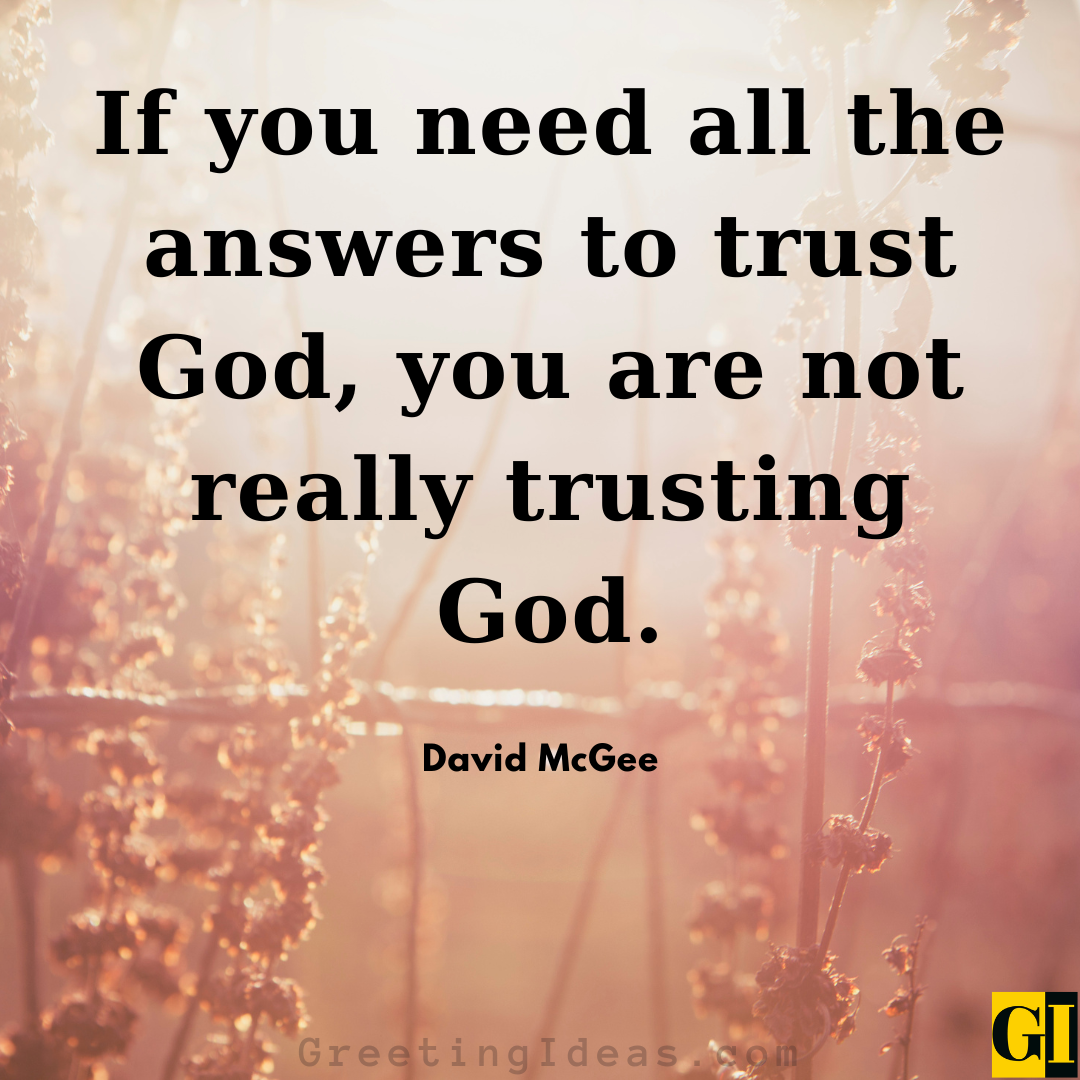 Also Read: 85 Faith In God Quotes And Sayings For Tough Times
Faith is not the belief that everything will be all right tomorrow, but the belief that I possess the strength to make everything all right today.
– Charles F. Glassman
When you focus on being a blessing, God makes sure that you are always blessed in abundance.
– Joel Osteen
If you need all the answers to trust God, you are not really trusting God.
– David McGee
Trusting God means looking beyond what we can see to what God sees.
– Charles Stanley
Having faith in God means trusting in Him even when everything inside of you wants to take control.
– Dan Ellis
Only faith in God and trust in Him give us the strength to endure and obtain victory.
– Sunday Adelaja
There is never a moment when God is not in control. Relax! He's got you covered.
– Mandy Hale
Faith is about trusting God when you have unanswered questions.
– Joel Osteen
Even faith in God is only a stage on the way. Ultimately you abandon all, for you come to something so simple that there are no words to express it.
– Sri Nisargadatta Maharaj
Having faith in God did not mean sitting back and doing nothing. It meant believing you would find success if you did your best honestly and energetically.
– Ken Follett
Faith is letting down our nets into the transparent deeps at the Divine command, not knowing what we shall draw.
– Francois Fenelon
I trust in God, and His ways are not our ways. So we have to go with that, and there's nothing I can do about that.
– Cissy Houston
Quotes On Faith And Hope In God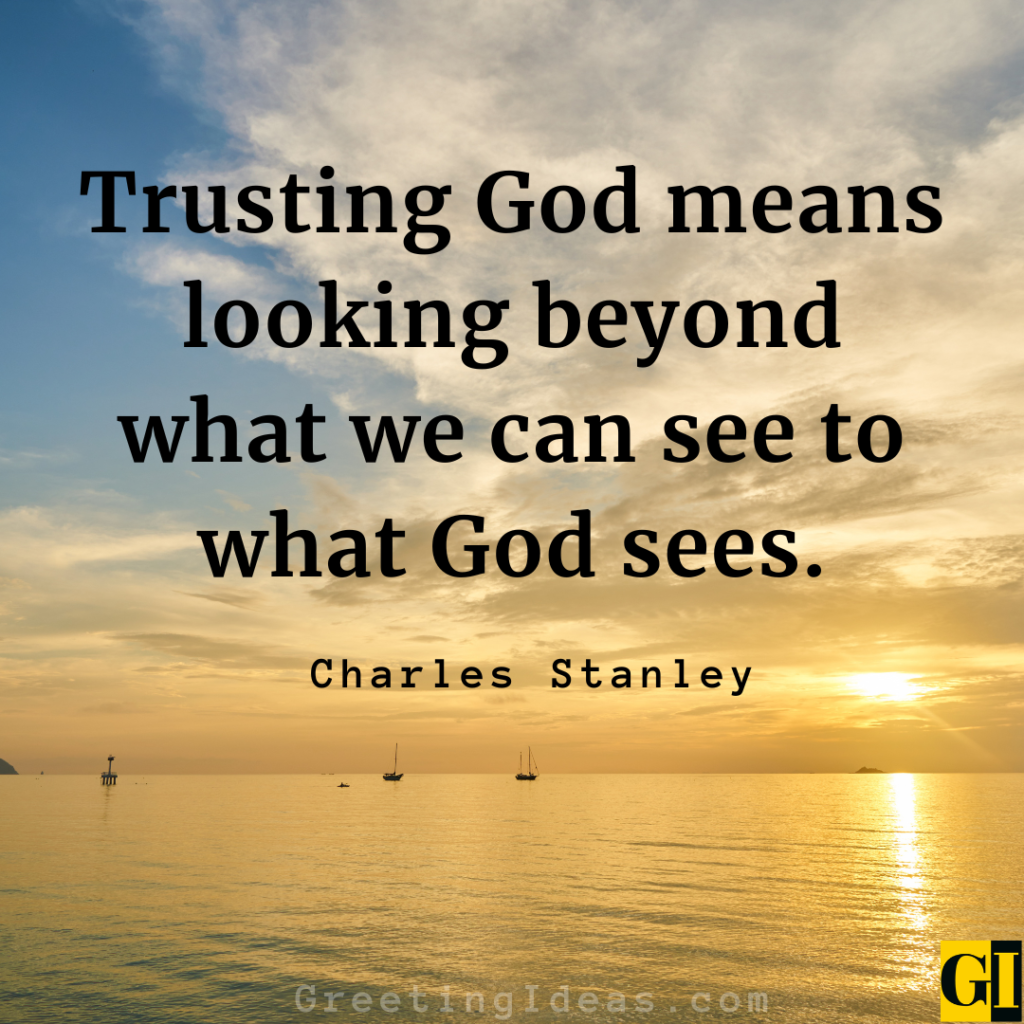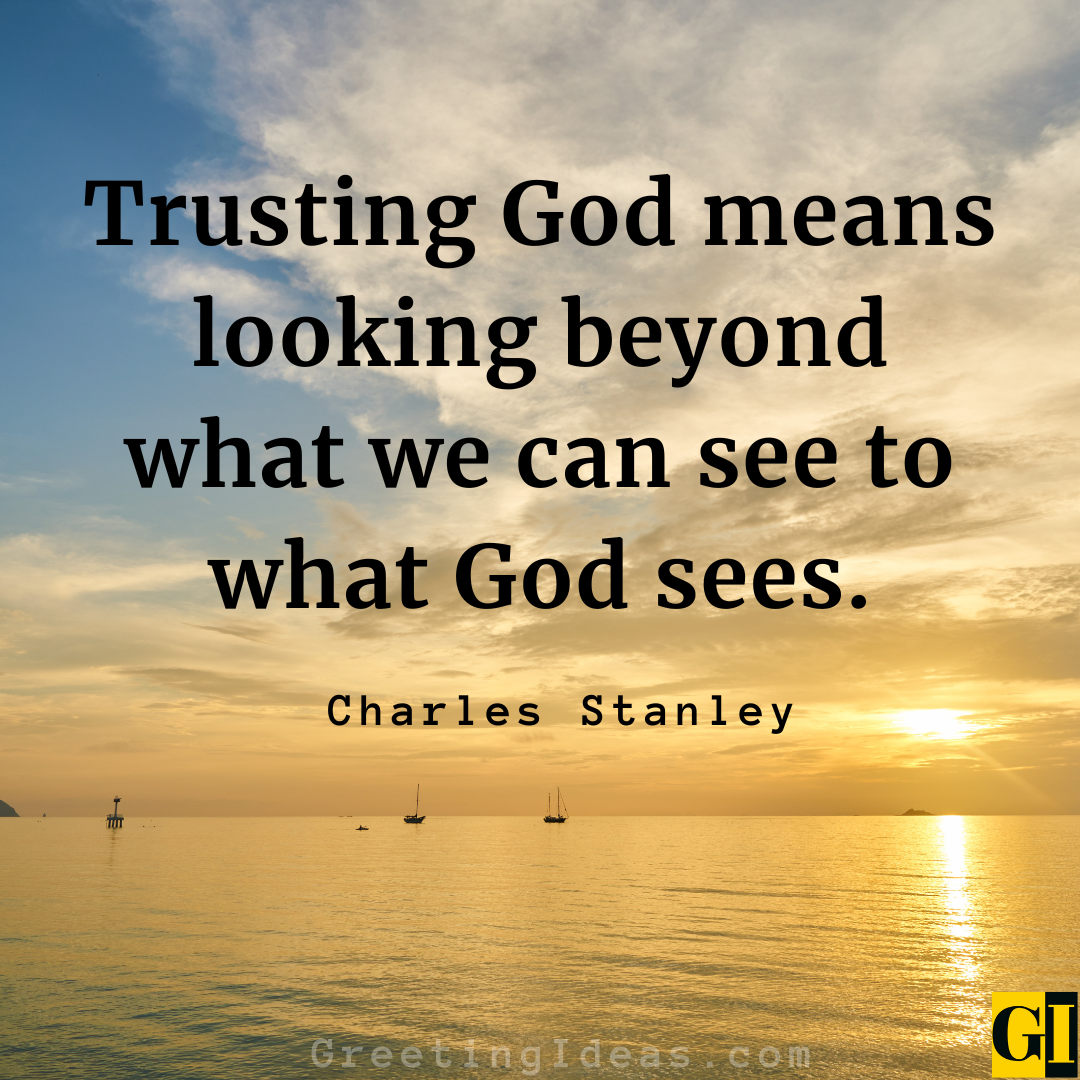 Also Read: 65 Take A Leap Of Faith Quotes For Peaceful Living
You were made by God and for God, and until you understand that, life will never make sense.
– Rick Warren
Faith in God is an opening up, a letting go, a deep trust, a free act of love but sometimes it was so hard to love.
– Yann Martel
Hold fast to your faith. Keep your hope in the Lord. Embrace the love of God.
– Lailah Gifty Akita
Faith is all about trusting God even when you don't understand His plan.
– Joel Osteen
Be faithful in small things because it is in them that your strength lies.
– Mother Teresa
We are a long time in learning that all our strength and salvation is in God.
– David Brainerd
Put up your guards, keep faith in God, I promise you all the world will be ours.
– Puff Daddy
God doesn't change his word, if He has promised you something; you better believe that is done before it's existence.
– Euginia Herlihy
He knows that as long as a man keeps his faith in God and in himself nothing can permanently defeat him.
– Wilferd Peterson
Faith in God includes faith in God's timing.
– Neal A Maxwell
Through faith in the Lord Jesus alone can we obtain forgiveness of our sins, and be at peace with God; but, believing in Jesus, we become, through this very faith, the children of God; have God as our Father, and may come to Him for all the temporal and spiritual blessings which we need.
– George Muller
Faith in God necessarily implies a lack of faith in humanity.
– Barbara G. Walker
Keeping Faith Quotes And Sayings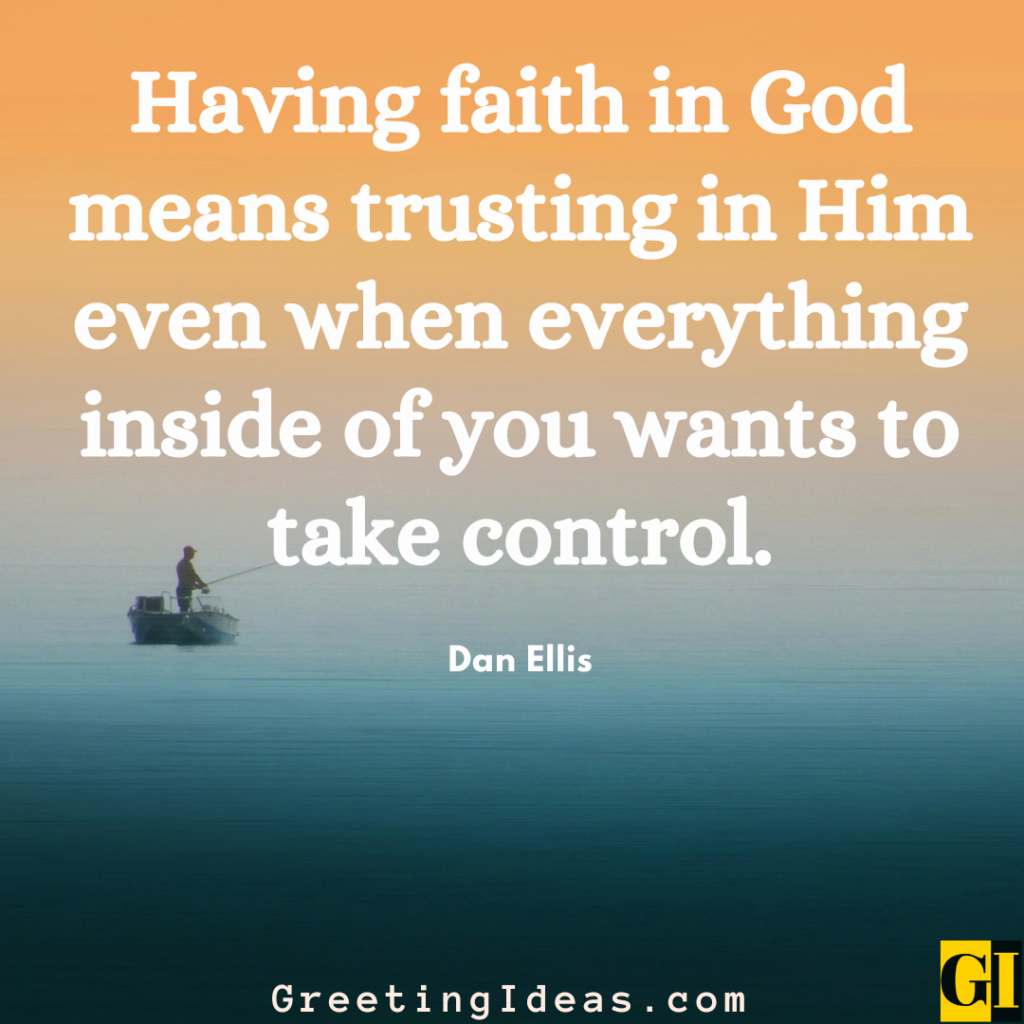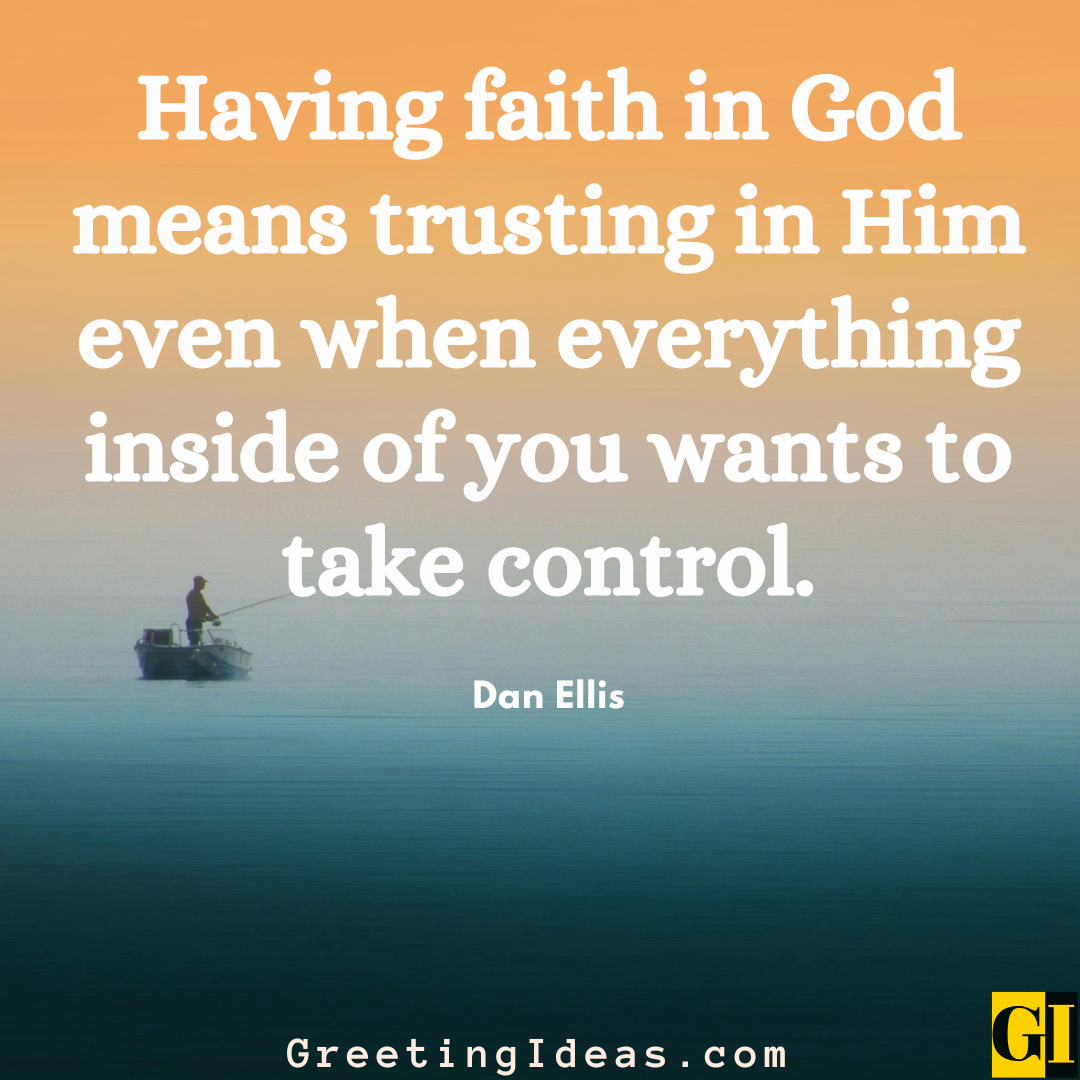 Also Read: 100 Inspiring Resilience Quotes For Mental Strength
Build a strong faith in God through daily commitment in reading and obeying God's word.
– Lailah Gifty Akita
Faith is to believe what you do not see; the reward of this faith is to see what you believe.
– Saint Augustine
Faith is a living, daring confidence in God's grace, so sure and certain that a man could stake his life on it a thousand times.
– Martin Luther
A living faith in God means acceptance of the brotherhood of mankind.
– Mahatma Gandhi
You can believe in God without believing in immortality, but it is hard to see how anyone can believe in immortality and not believe in God.
– Ernest Dimnet
The danger of loss of faith in God is not that one will believe in nothing, but rather that one will believe in anything.
– Gilbert K Chesterton
The great thing about faith in God is that it keeps a man undisturbed in the midst of disturbance.
– Oswald Chambers
You don't have any problems, all you need is faith in God.
– R. W. Schambach
Faith in God is the instrument which enables men and women to remove the hills of difficulty which block their path.
– William Barclay
The grace, faith, love and power of God will uplift you to greater heights.
– Lailah Gifty Akita
Keep the faith. The vision is always for the appointed time. Be patient, prayerful and wait for the fulfillment of your visions.
– Lailah Gifty Akita
The word hope I take for faith; and indeed hope is nothing else but the constancy of faith.
– John Calvin
Christian Bible Faith Quotes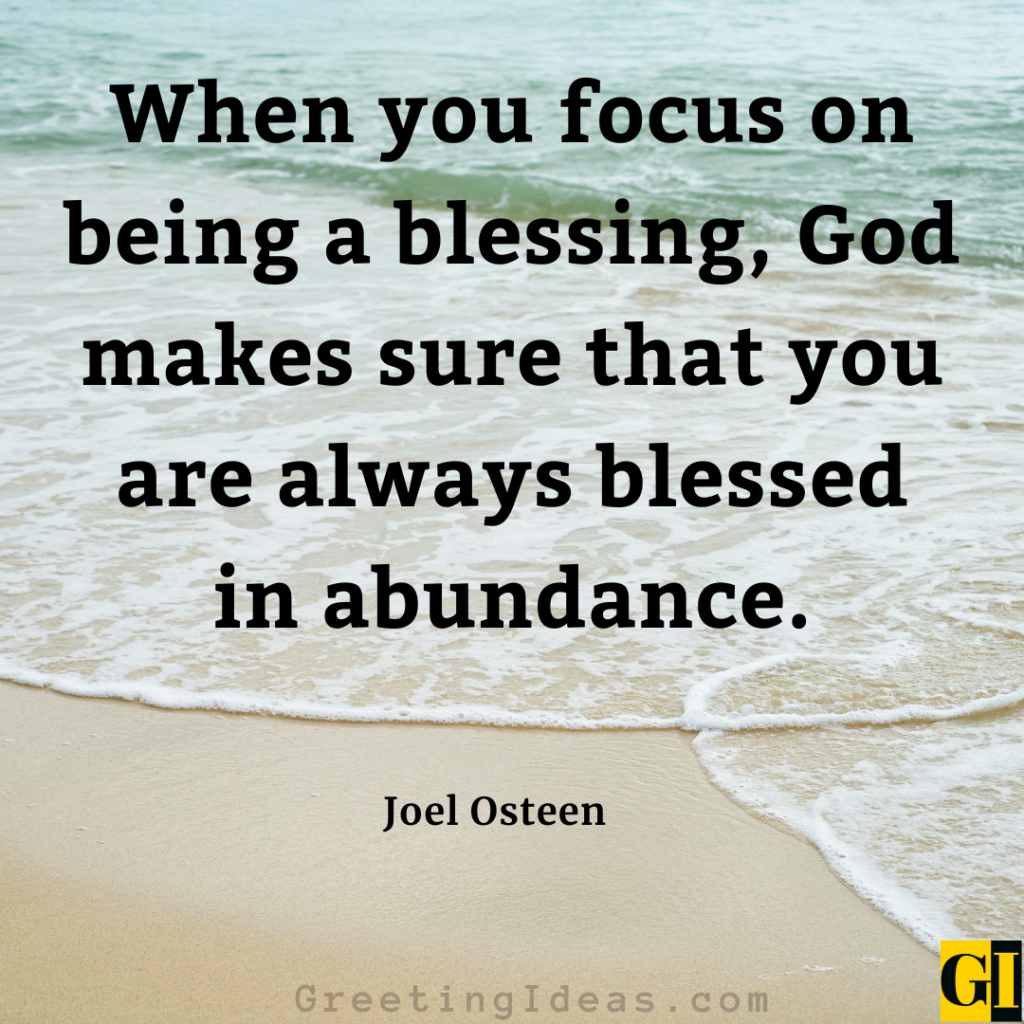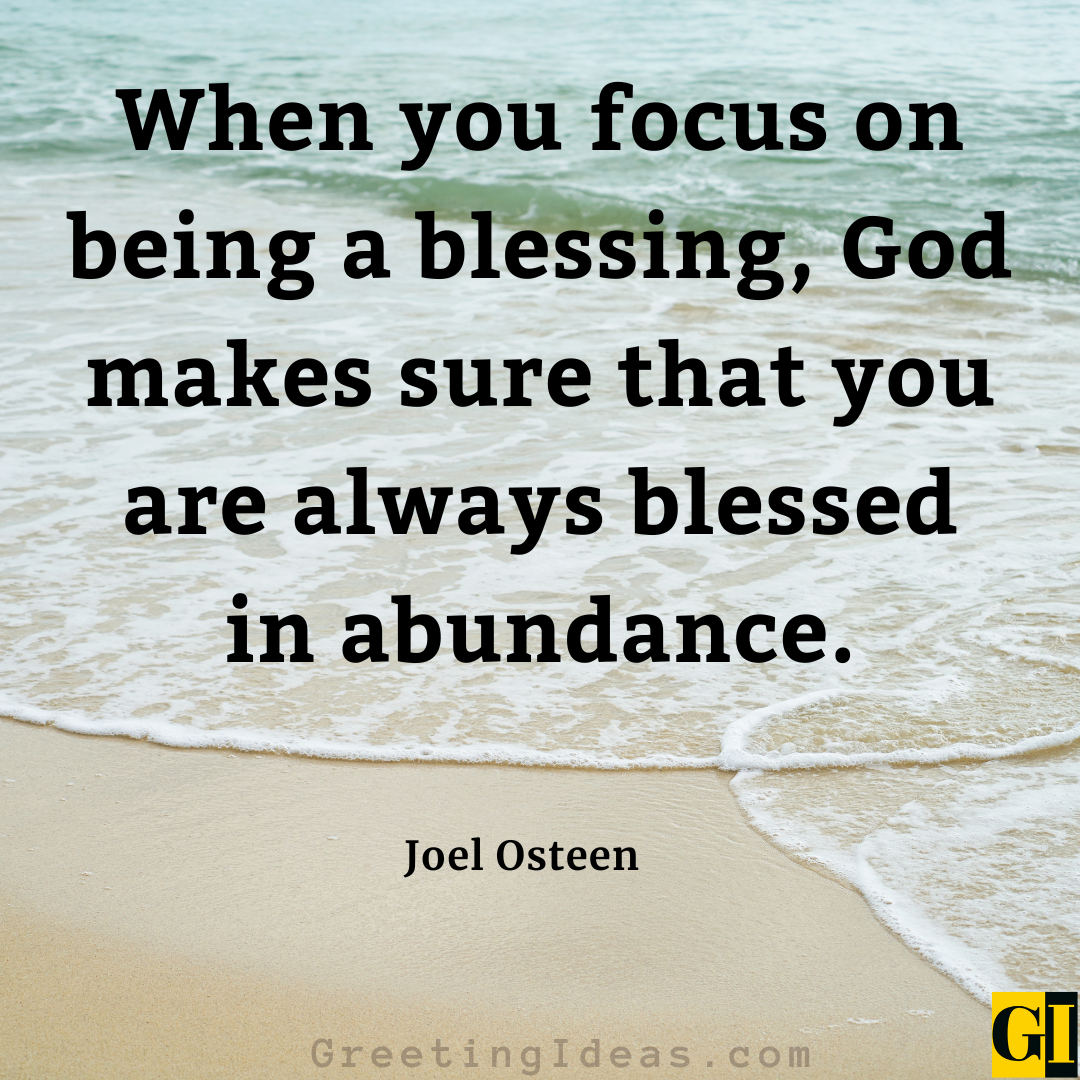 Also Read: 65 Inspiring Daily Gratitude Quotes For Blessed Living
If our faith in God is not the veriest sham, it demands, and will produce, the abandonment sometimes, the subordination always, of eternal helps and material good.
– Alexander Maclaren
This is true faith, a living confidence in the goodness of God.
– Martin Luther
Faith has to do with things that are not seen and hope with things that are not at hand.
– Thomas Aquinas
Faith in God life can never take you by surprise again.
– James Dobson
As believers in Jesus Christ, our work is to believe while God works on our behalf.
– Joyce Meyer
Faith in God means believing absolutely in something with no proof whatsoever. Faith in humanity means believing absolutely in something with a huge amount of proof to the contrary. We are the true believers.
– Joss Whedon
Having faith doesn't mean I have all the answers. It means trusting God especially in the midst of uncertainty.
– Lysa Terkeurst
To be a strong and empathetic person always requires us to trust that God will send angels to the people's heart we tried to reach, but couldn't.
– Shannon L. Alder
I believe if you keep your faith, you keep your trust, you keep the right attitude, if you're grateful, you'll see God open up new doors.
– Joel Osteen
His faith was like the radar of a bat, it took him through the darkness that surrounded him. It would guide him through everything that evil would throw at him. When his body gave up, God's powers lifted him up and kept his heart thumping.
– Mark A. Cooper
Never be afraid to trust an unknown future to a known God.
– Corrie ten Boom
Many things are possible for the person who has hope. Even more is possible for the person who has faith. And still more is possible for the person who knows how to love. But everything is possible for the person who practices all three virtues.
– Brother Lawrence
Everyone who believes in God at all believes that he knows what you and I are going to do tomorrow.
– C S Lewis
To have faith in Christ means more than simply despising the delights of this life. It means we should bear all our daily trials that may bring us sorrow, distress, or unhappiness, and bear them patiently for as long as God wishes and until He comes to visit us. For it is said, I waited on the Lord and He came to me.
– Symeon the New Theologian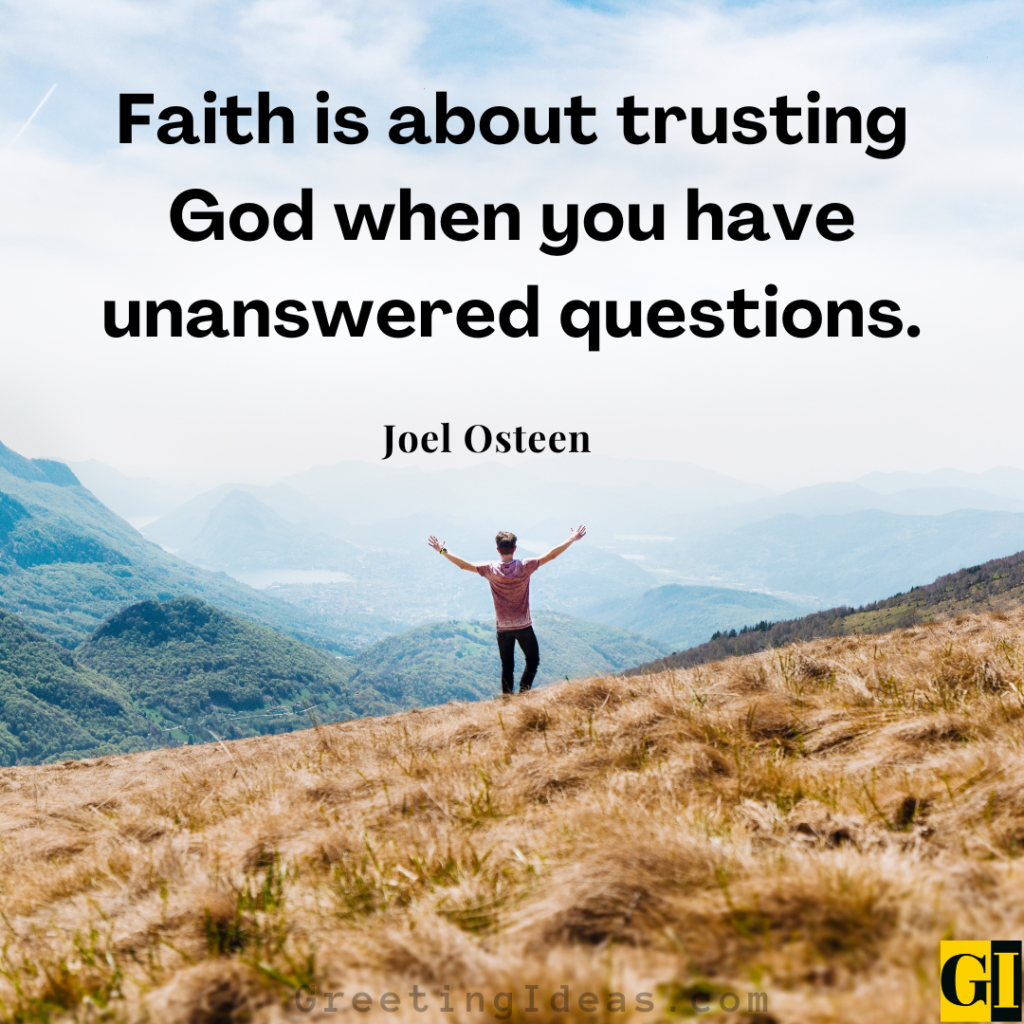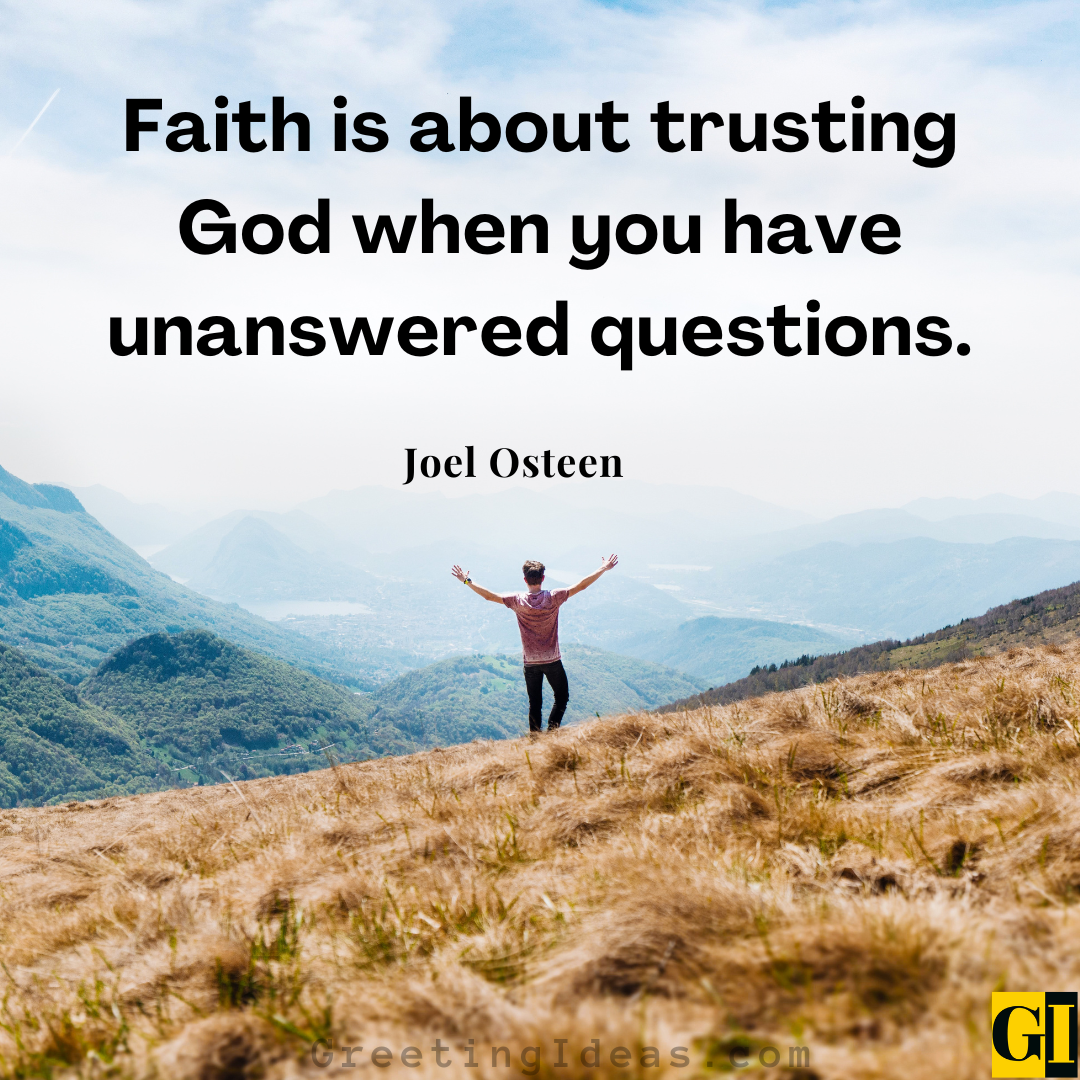 Also Read: 70 Overcoming Negativity Quotes To Avoid Mental Toxicity
We hope you liked reading our famous faith quotes collection.
Share it with your loved ones and in social circles.
Sharing is Caring!