FTC disclaimer. This post contains affiliate links, and I will be compensated if you purchase through one of my links.
Read our best and inspiring sweet dessert quotes and sayings by famous chefs and food lovers globally.
Why is everybody a dessert lover?
We all reach for sweets, cookies, and chocolates when stressed or burned out mentally.
That's because the brain runs out of temporary fuel due to overthinking and feels good after getting quick energy from a dessert loaded with sugars and carbs.
Hence for dessert lovers, it is never a food but an emotion and a great companion during an episode of distress.
We can all connect with a hearty quote from Emily Luchetti, ' after eating chocolate, you feel Godlike, as though you conquer enemies, lead armies, entice lovers.'
We hope you find some exciting and sharable dessert quotes and captions for Instagram posts.
Let our late-night dessert quotes and sayings make you relish the simple pleasures of life once in a while and not overindulge
Some words of caution: It doesn't matter whether we love to eat dessert at the starting or the end of the meal; it is harmful to overall healthy living.
Eat it in moderation and, if possible, occasionally, like while celebrating Christmas with family, attending parties, or during vacation.
However delicious and pleasurable it is to reach a dessert, they are detrimental to the body if eaten consistently.
Best Dessert Quotes and Sayings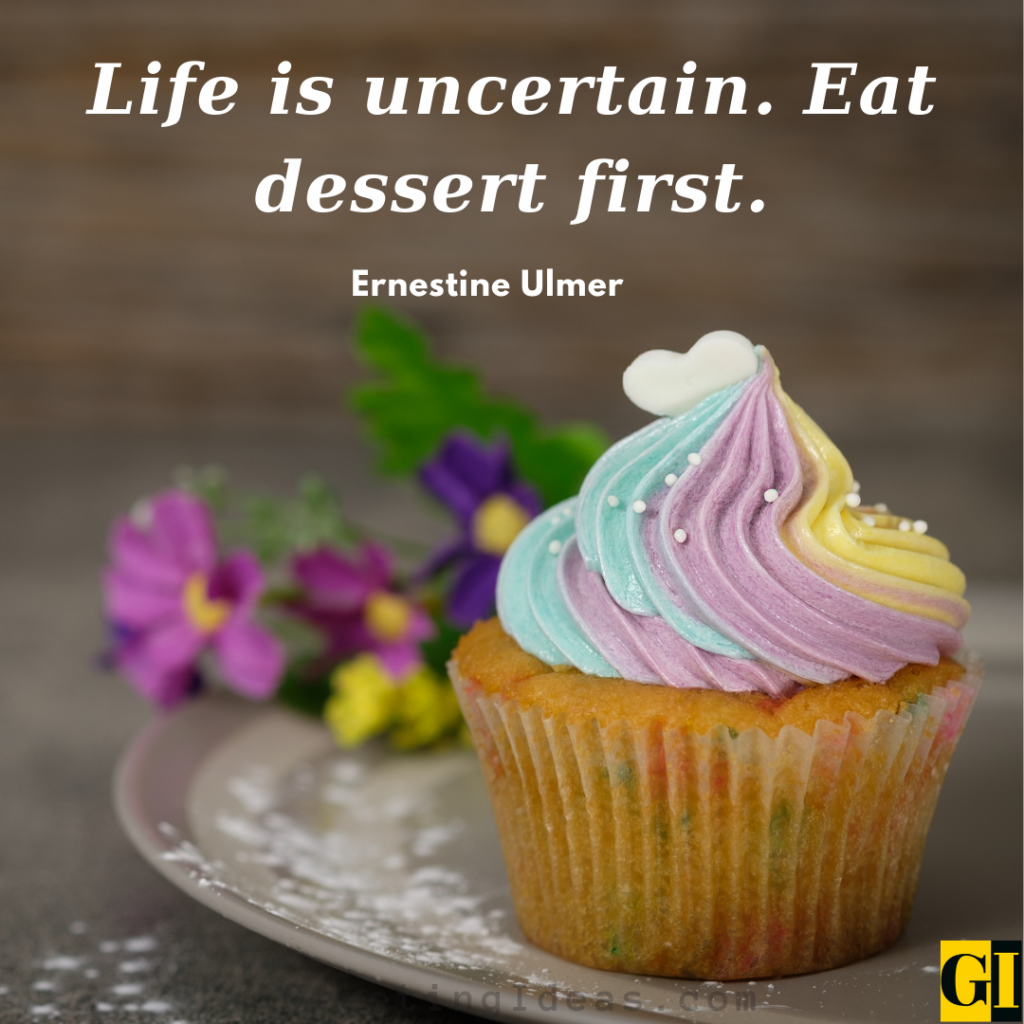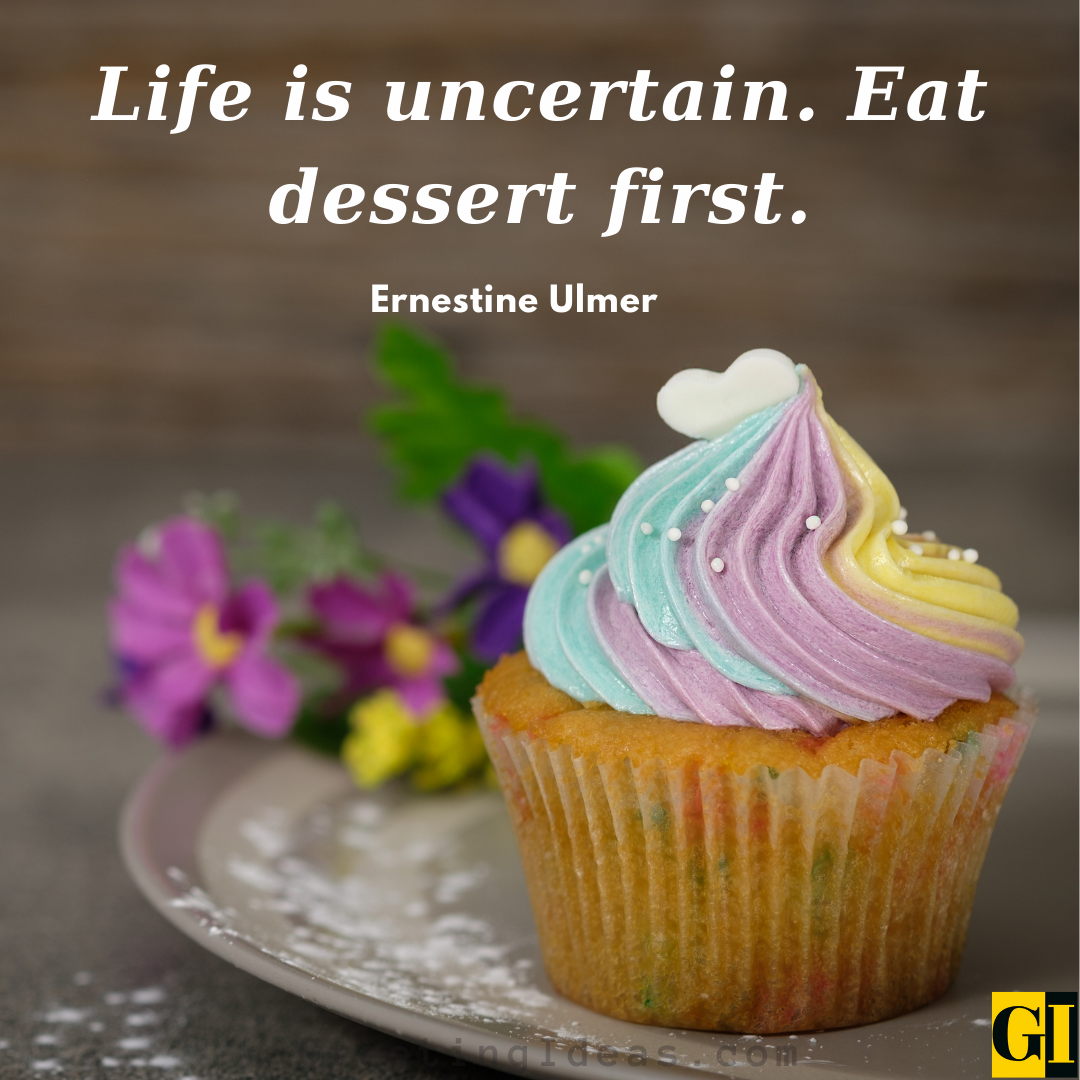 Also Read: 50 Top Delightful Quotes and Sayings on Small Things in Life
Don't wreck a sublime chocolate experience by feeling guilty.
– Lora Brody
I want to have a good body, but not as much as I want dessert.
– Jason Love
There are two kinds of people in the world: those who love chocolate, and communists.
– Leslie Moak Murray
Absolutely eat dessert first. The thing that you want to do the most, do that.
– Joss Whedon
Dessert is probably the most important stage of the meal, since it will be the last thing your guests remember before they pass out all over the table.
– William Powell
The 12-step chocoholics program: Never be more than 12 steps away from chocolate.
– Terry Moore
Some people prefer eating dessert to the main course. These people have never been really hungry.
– Vera Nazarian
I'm not a vegetarian, I'm a dessertarian.
– Bill Watterson
Sure I eat my feelings, but I save the emotional roller coaster for dessert.
– Josh Stern
After eating chocolate you feel godlike, as though you can conquer enemies, lead armies, entice lovers.
– Emily Luchetti
Sweet Dessert Quotes and Sayings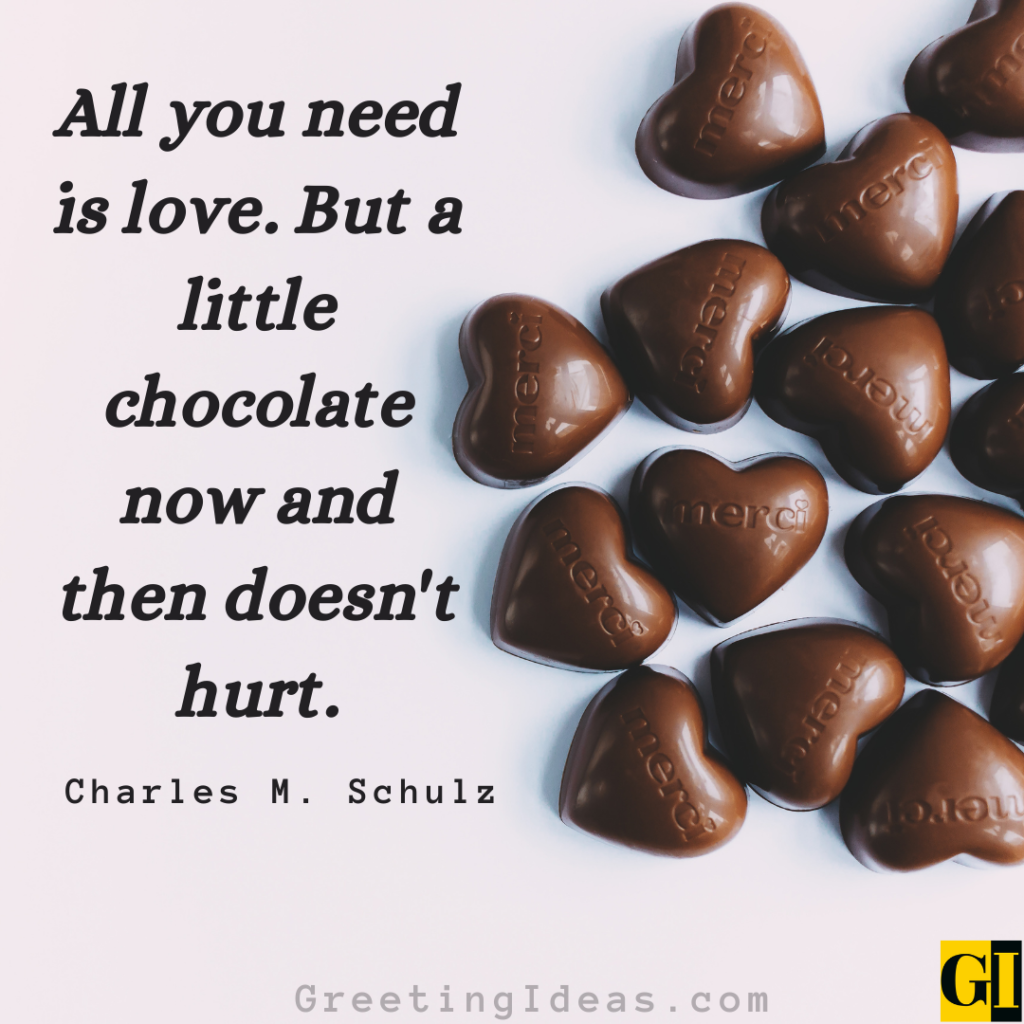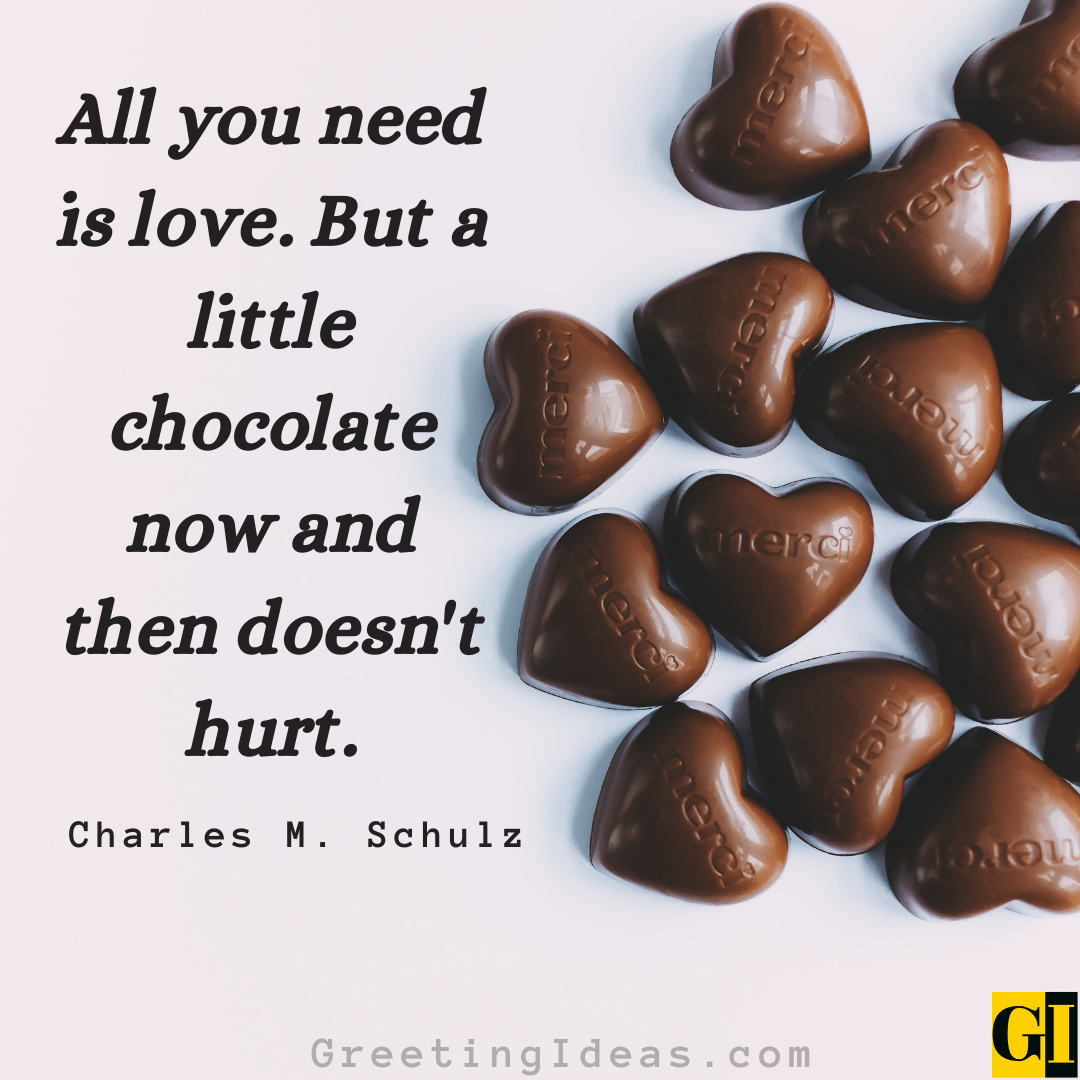 Also Read: 30 Best Distress Quotes and Sayings to Remove Mental Agony
It's the finale. It's the last impression. A bad dessert can ruin the meal.
– Anne McManus
Thus the public use of reason and freedom is nothing but a dessert, a sumptuous dessert.
– Johann Georg Hamann
Look, there's no metaphysics on earth like chocolates.
– Fernando Pessoa
I don't eat four-legged animals, but I eat birds, I eat cheese, I eat dessert. I eat everything.
– Gwyneth Paltrow
A dessert without cheese is like a beautiful woman with only one eye.
– Alain Ducasse
Dessert is to a meal what a dress is to a woman.
– Beatrice Peltre
Any man who eats dessert is not drinking enough.
– Ernest Hemingway
Desserts are the fairy tales of the kitchen,a happily-ever-after to supper.
– Terri Guillemets
One cannot think well, love well, sleep well, if one has not dined well.
– Virginia Woolf
There is no better way to bring people together than with desserts.
– Gail Simmons
Late Night Dessert Quotes and Sayings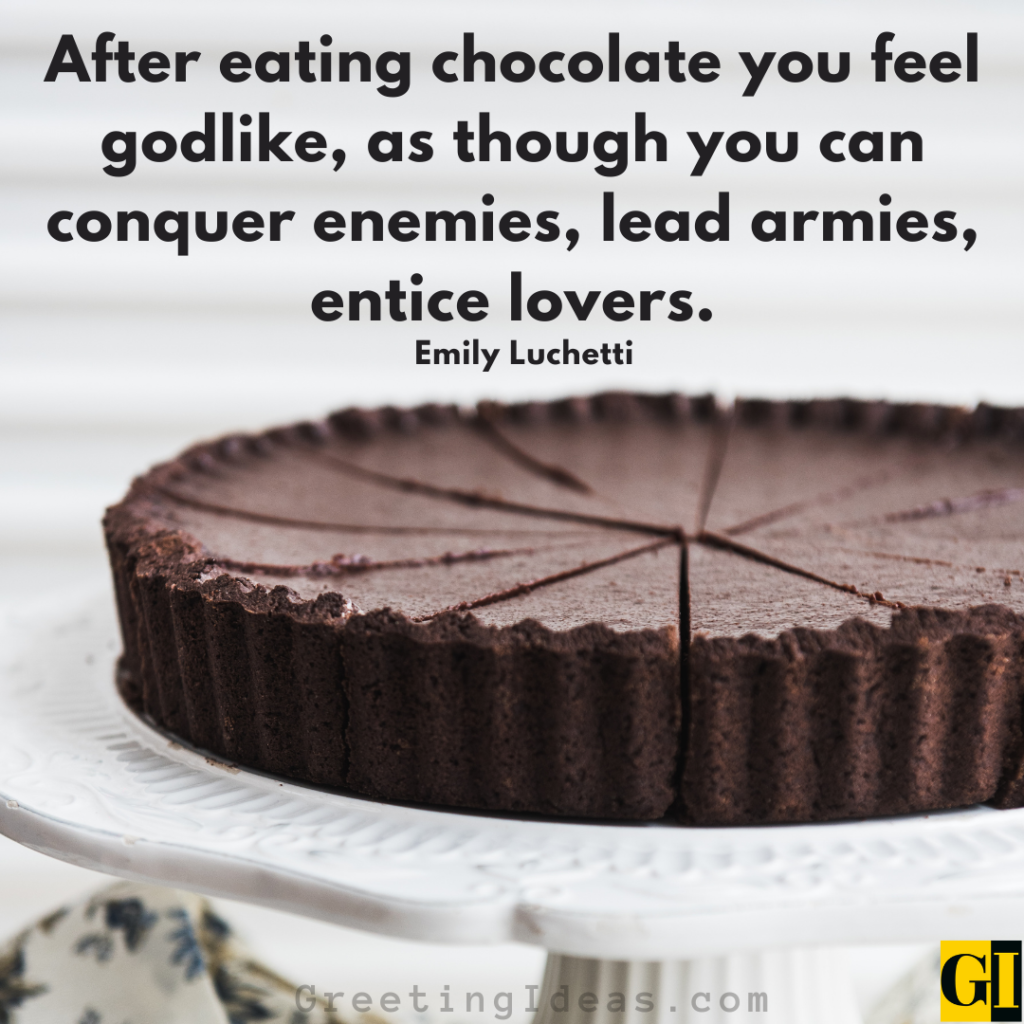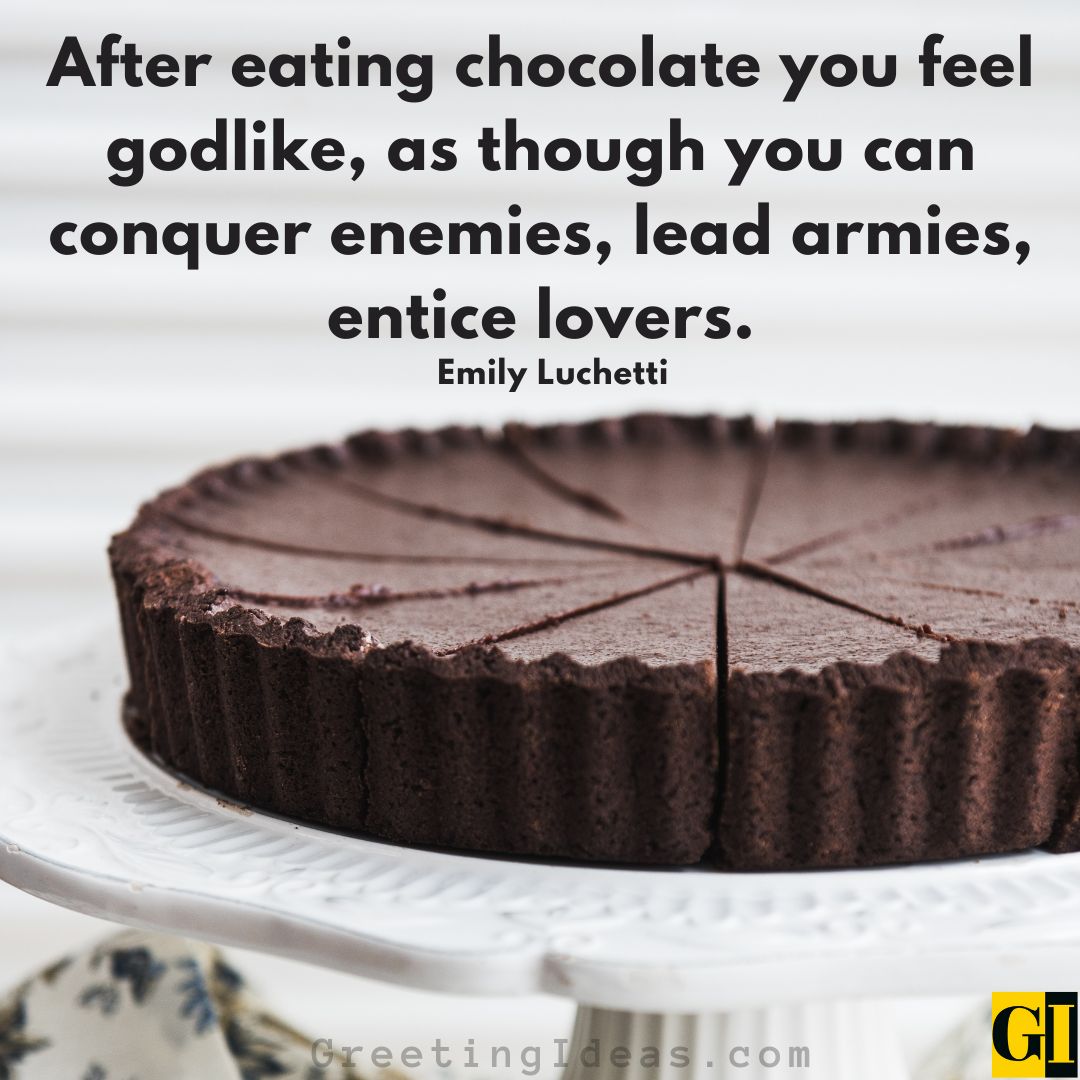 Also Read: 20 Yummy and Delicious Waffle Quotes and Sayings for Foodies
Unlike salty foods which spark the appetite, sweet flavors tend to shut it down. Thus in much of the world, dessert assumed its place at the end of the meal, when we're not still actually hungry but may want ' a little something' to cap things off.
– Richard Sax
The desserts we just ate— they embody the quality of lightness, gentleness, sweetness, and comfort— moral qualities because when you decide whether or not to have these things in your life, you make a moral choice.
– Mary Gaitskill
Desserts are the most crucial part of any meal.
– Linda Sunshine
In Belgium, dessert are no mere baubles. They can seem a little less polished at first, but there is depth to their sparkle. Here, dessert is not some embellishment to a meal; it is the meal, served with due ceremony, with both knife and fork.
– Michael Krondi
That dessert could be a great deal more than merely a pleasant ending to a meal, a frilly encore played after the weighty symphony was done.
– Michael Krondi
While the liking for sweetness is undoubtedly evolutionary in origin, dessert is purely cultural phenomenon.
– Michael Krondi
From a biological standpoint, dessert is frivolous, unnecessary, and even harmful in excess, yet that's precisely why it's interesting.
– Michael Krondi
The writer of the 1662 Lescole Parfaite, made the point that the fruit course was commonly called dessert.
– Michael Krondi
The best part of dinner is the dessert, and it usually arrives when you can't eat anymore.
– Sue Ellen Cooper
Dessert is an opportunity to make something beautiful as well as delicious.
– Roland Mesnier
If the United States has a national dessert, it is ice cream.
– Roland Mesnier
Enjoy Your Dessert Quotes and Sayings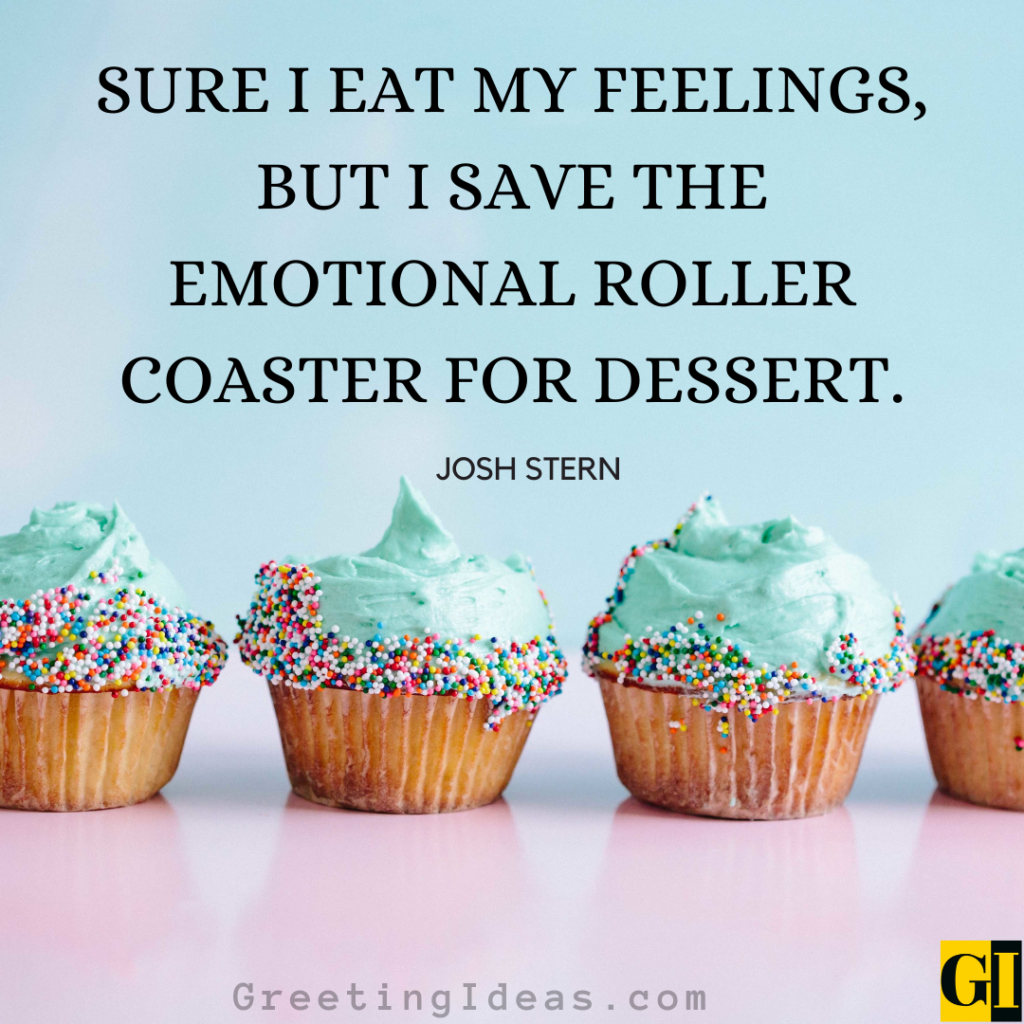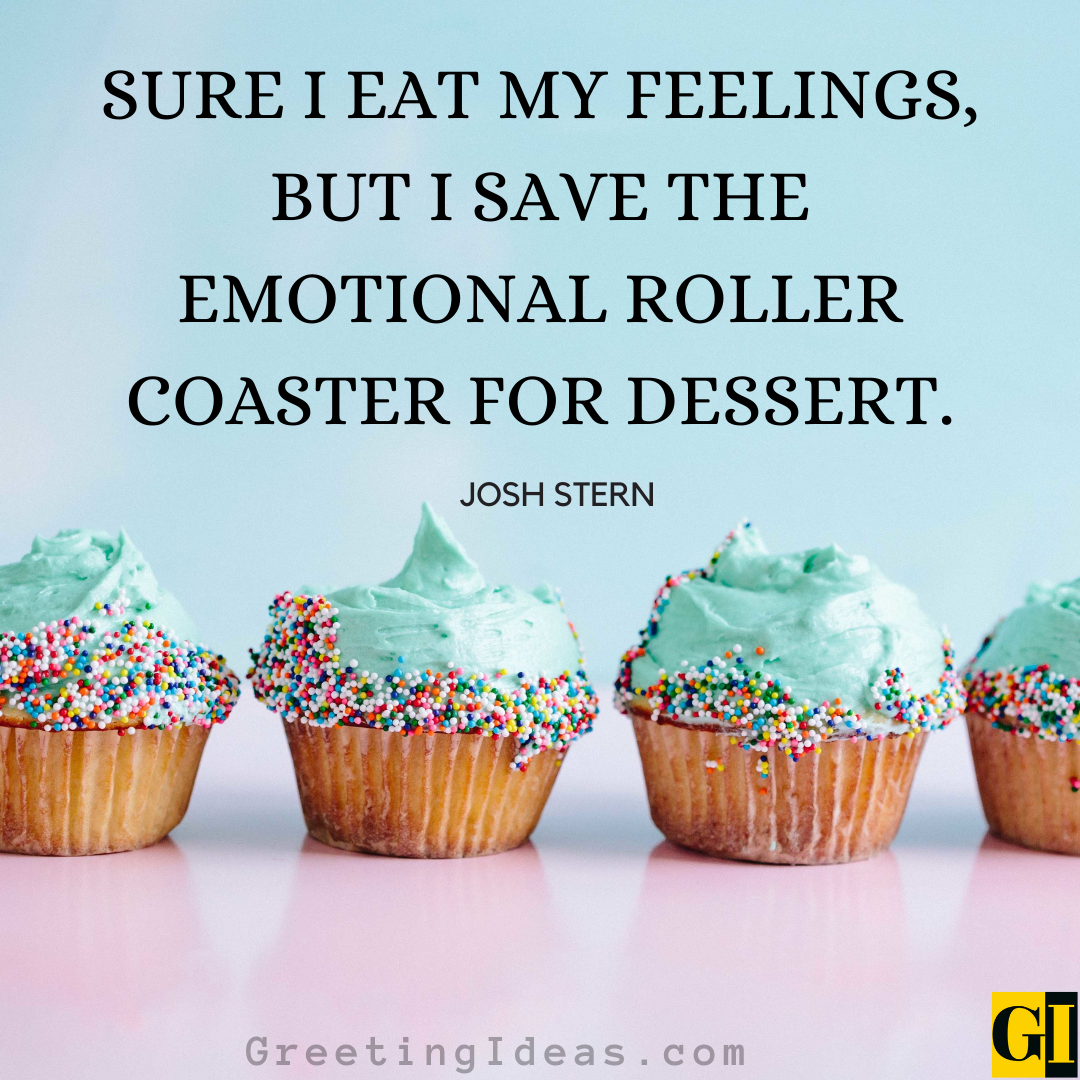 Also Read: 25 Best Yummy Quotes and Sayings for the Foodies
Nothing finishes a dessert as simply and richly as sweetened, perfectly whipped cream. It is almost a dessert all by itself.
– Roland Mesnier
One of the most important courses in any meal is the dessert. And, like the final act in a good play, is long remembered with pleasure.
– Duncan Hines
This isn't life or death—it's dessert!— so please, try ro relax and have a good time.
– Beth Lipton
Desserts are the sweet threads of the warp and weft of our lives.
– Nicolette M. Dumke
Remember, a hearty laugh burns calories, and since it's hard to laugh and eat dessert at the same time, you're sure to lose some weight eventually.
– Martha Bolton
Life is uncertain. Eat dessert first.
– Ernestine Ulmer
I don't share blame. I don't share credit. And I don't share desserts.
– Beverly Sills
Without ice cream, there would be darkness and chaos.
– Don Kardong
I am starting to think that maybe memories are like this dessert. I eat it, and it becomes a part of me, whether I remember it later or not.
– Erica Bauermeister
Dessert is a necessity of life.
– Adrienne Posey
Chocolate Dessert Quotes and Sayings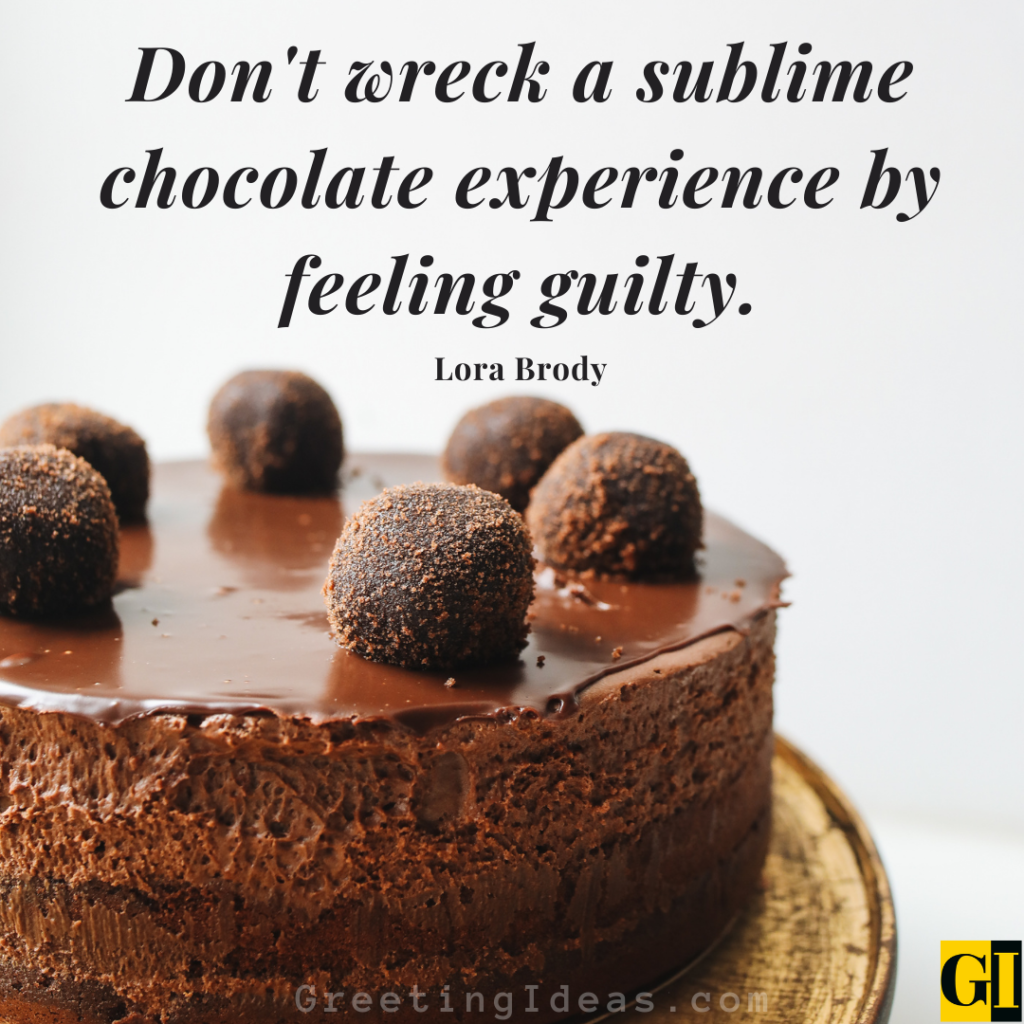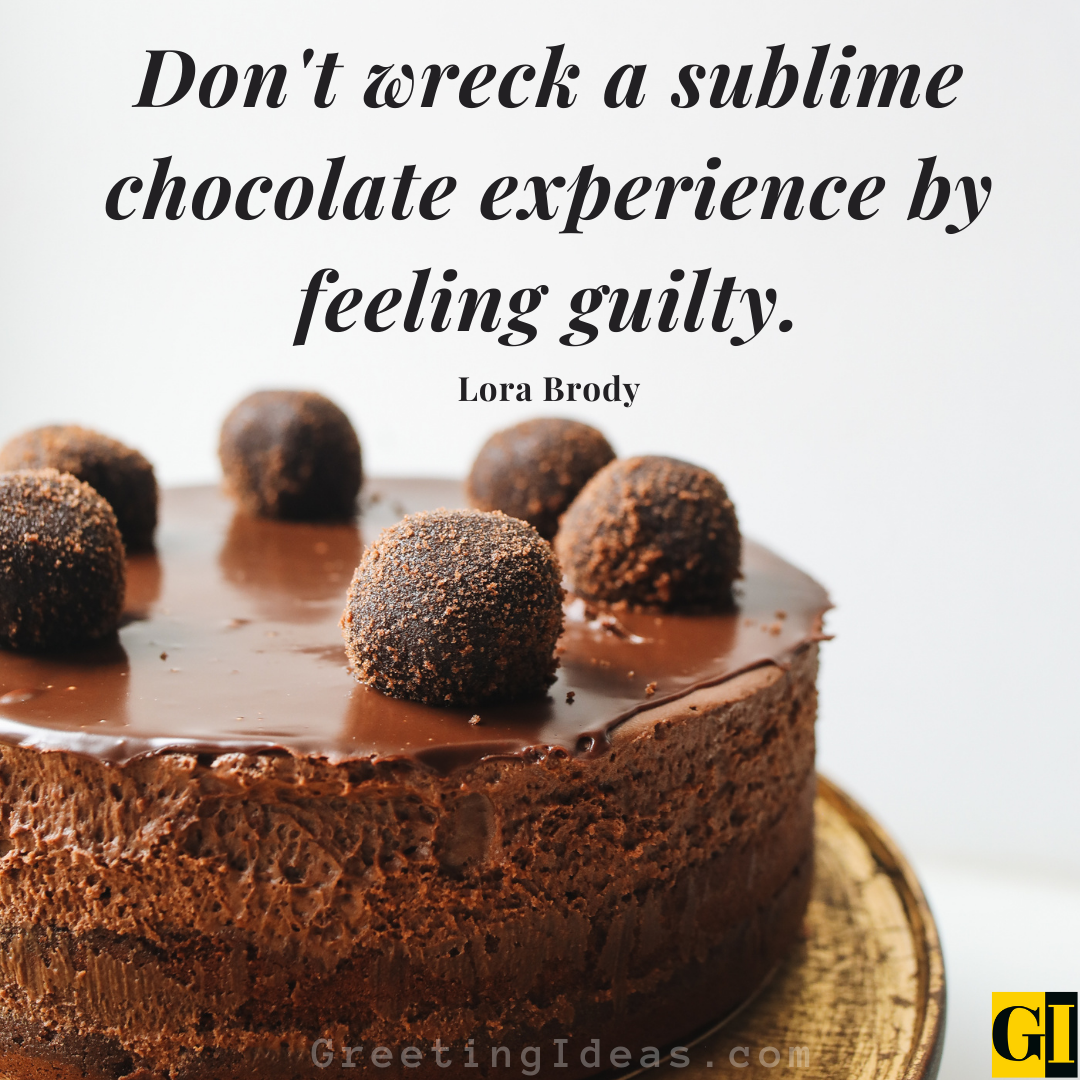 Also Read: 55 Inspiring Never Be Ungrateful Quotes and Sayings
The willingness and ability to live fully in the now eludes many people. While eating your appetizer, don't be concerned with dessert.
– Wayne Dyer
All you need is love. But a little chocolate now and then doesn't hurt.
– Charles M. Schulz
Without desserts, we miss more than food; we miss being a part of special events.
– Nicolette M. Dumke
Dessert is one of the simple pleasures of life which have sustained people during difficult times.
– Nicolette M. Dumke
My advice to you is not to inquire why or whither, but just enjoy your ice cream while it's on your plate— that's my philosophy.
– Thornton Wilder
Make your life a moveable feast. Eat dessert in a car.
– Evelyn Loeb
With the fork in my hand I will be thinking about what to do next, and the texture and flavor of the dessert, together with the pleasure of eating it, will be lost.
– Thich Nhat Hanh
The beer I had for breakfast wasn't bad, so I had another for dessert.
– Willie Nelson
Craving for Dessert Quotes and Sayings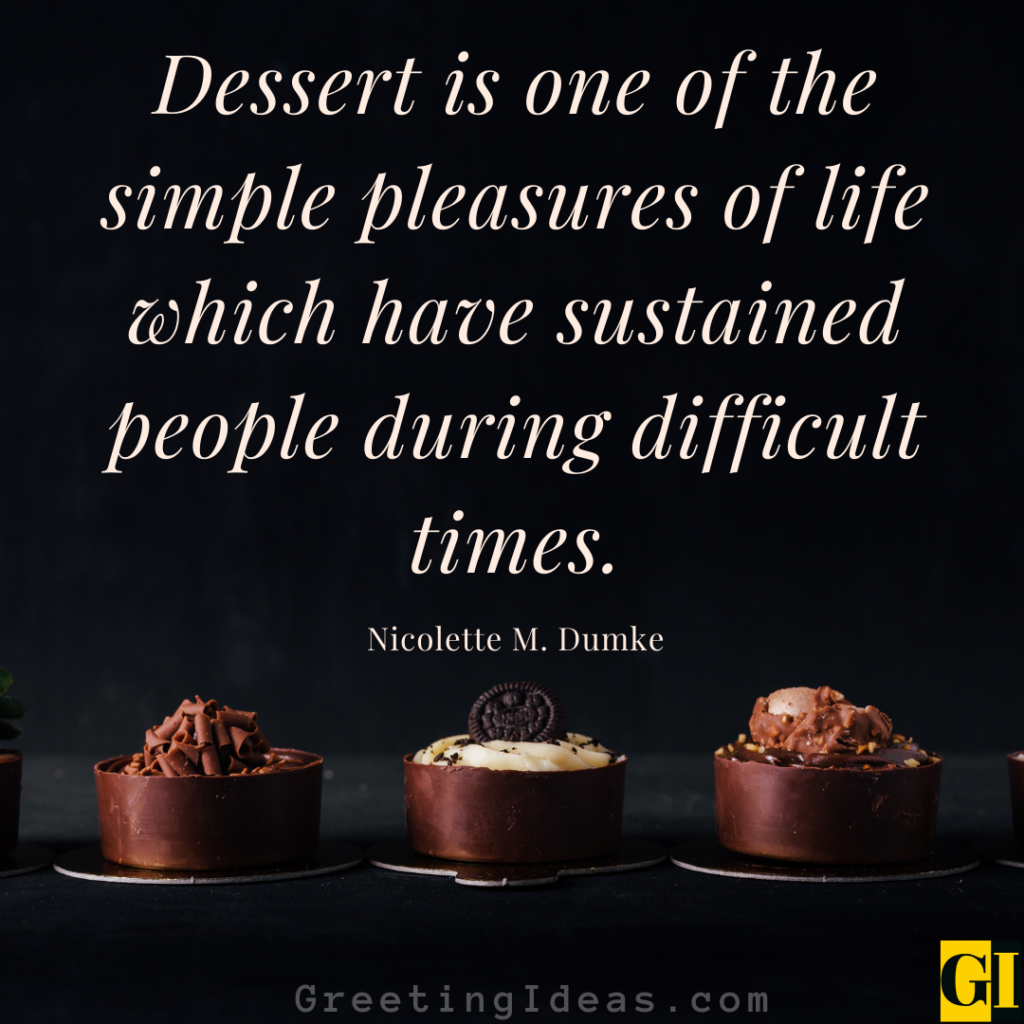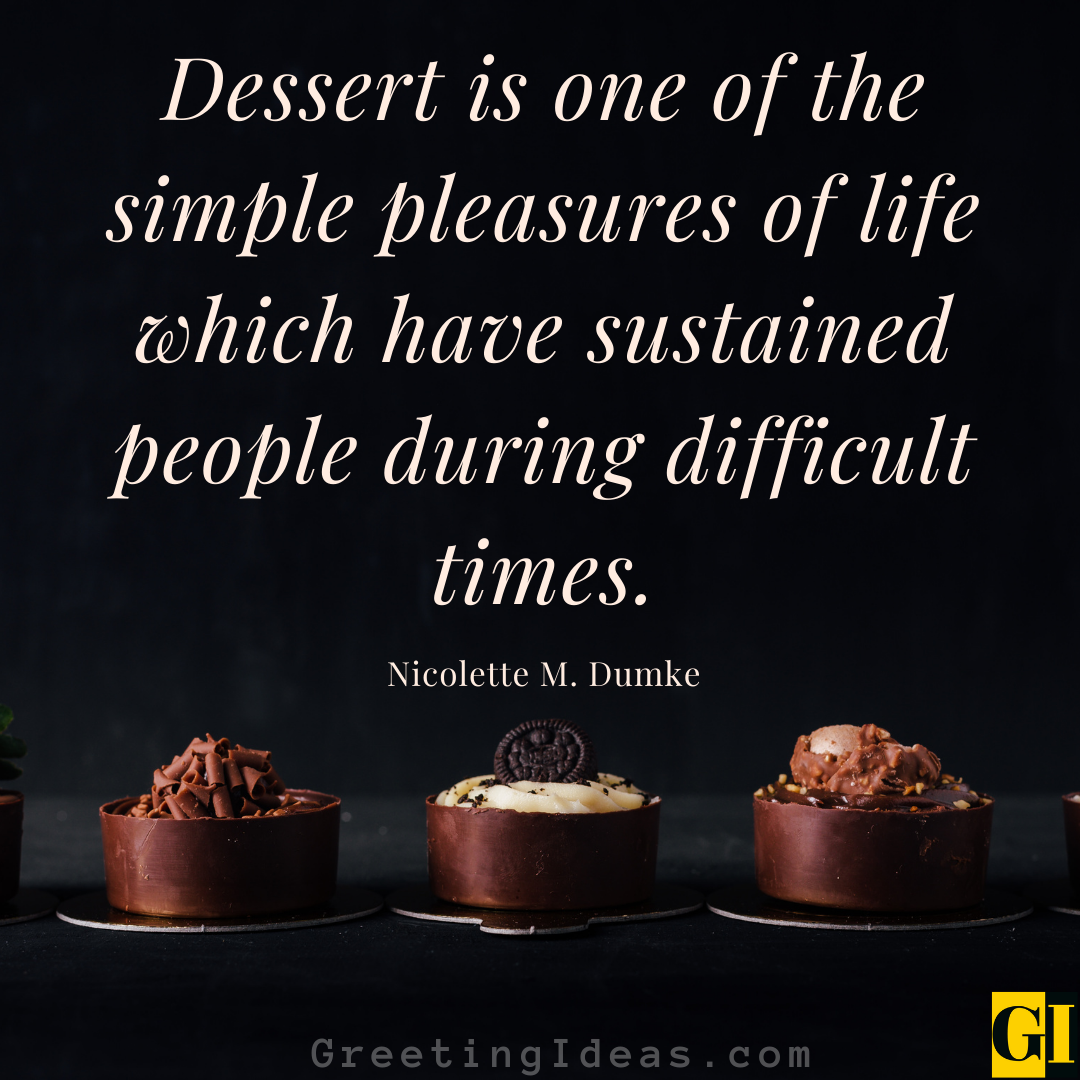 Also Read: 70 Living Life One Day At a Time Quotes and Sayings
We hope you enjoy reading our famous love dessert quotes collection.
Share it with your loved ones and in social circles.
Sharing is Caring!