FTC disclaimer. This post contains affiliate links, and I will be compensated if you purchase through one of my links.
Let these inspiring self improvement quotes from famous authors make our lives brighter and better every day.
Self-improvement is an inward journey from being mentally tensed and heavy towards mental relaxation and alrightness.
How can I improve myself quotes?
Philosopher Gurdjieff powerfully quotes, ' If you want tomorrow to be different, you must make today different.'
One of Bernard Shaw's self-improvement quotes echoes a similar sentiment, ' those who cannot change their minds, cannot change anything.'
It is tough to make self-progress without changing the whole spectrum of how we think of ourselves from day to night.
But, we generally try superficial changes like changing places, jobs, relationships, a new haircut, new friends, new hobby, etc., hoping that my life will be transformed deeply. Sadly, it doesn't happen that way.
Unless we work on changing our core mental tendencies of how we think, perceive, and see ourselves, real self-progress and a suffering-free psyche don't get materialized.
Work on understanding the internal trigger points (the pre-conceived notions, misplaced assumptions, and unquestioned beliefs) that result in mental disturbance.
See how inner rigidity and value placements on the wrong idea, person, and situation lead to subsequent mental heaviness.
The more you throw light on what bothers you, the more you can transform into a light-hearted individual.
Why is self-improvement important?
We live with our minds till we die. So, it is imperative to understand the self (our minds) and find a way to live in inner harmony.
Otherwise, one's precious life will be wasted in unnecessary mental despair and emotional turbulences.
We can improve and become better only when we firstly honest see what is it in me that firstly needs refinement.
We all ultimately desire peace, satisfaction, and inner contentment.
The way toward self-betterment is by identifying thoughts, ideas, feelings, and emotions that don't allow you to be peaceful, silent, and relaxed.
Wisdom literature, especially Holy Bhagavad Gita, Classic Upanishads –  Niralamba Upanishad, Ishavasya Upanishad, The Sarvasar Upanishad, Dhammapada,  Zen, and Who am I? by Saint Ramana Maharishi discuss problems areas of our daily living and helps us live stress-free.
The ancient wisdom saints, including Lord Buddha, have given solutions to the mind's persistent issues like jealousy, possessiveness, attachment, hurt, anger, feeling lonely, insecure, and disappointment, to highlight a few.
Will Rogers wisely quotes, ' Man only learns in two ways, one by reading, and the other by association with smarter people."
Start gossiping less and spend time in the company of the above wise saints who understand clearly why we suffer, and their books are the enigma to quench our inner restlessness.
Devote your time to good wisdom books and the company of wisdom sages, philosophers, and great thinkers; nobody can stop you from living the best version of yourself.
Best Self Improvement Quotes and Sayings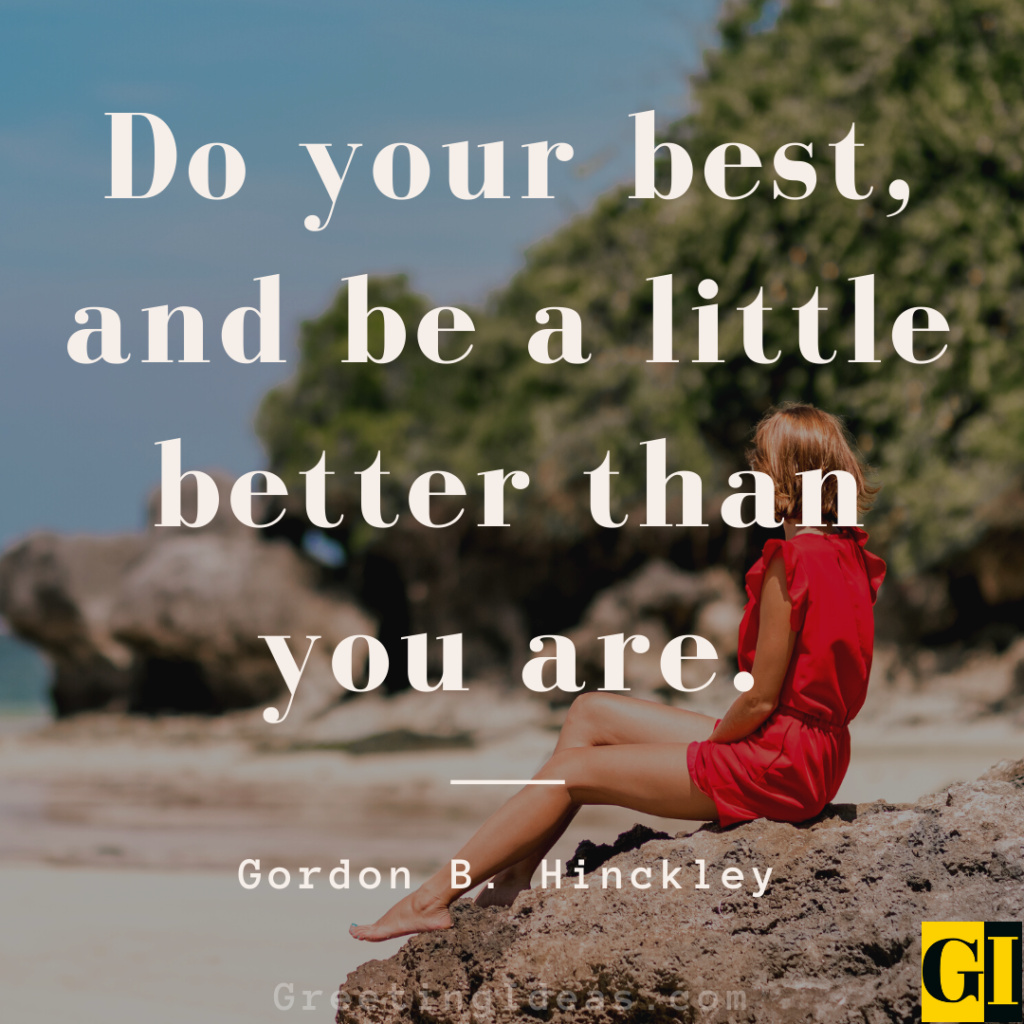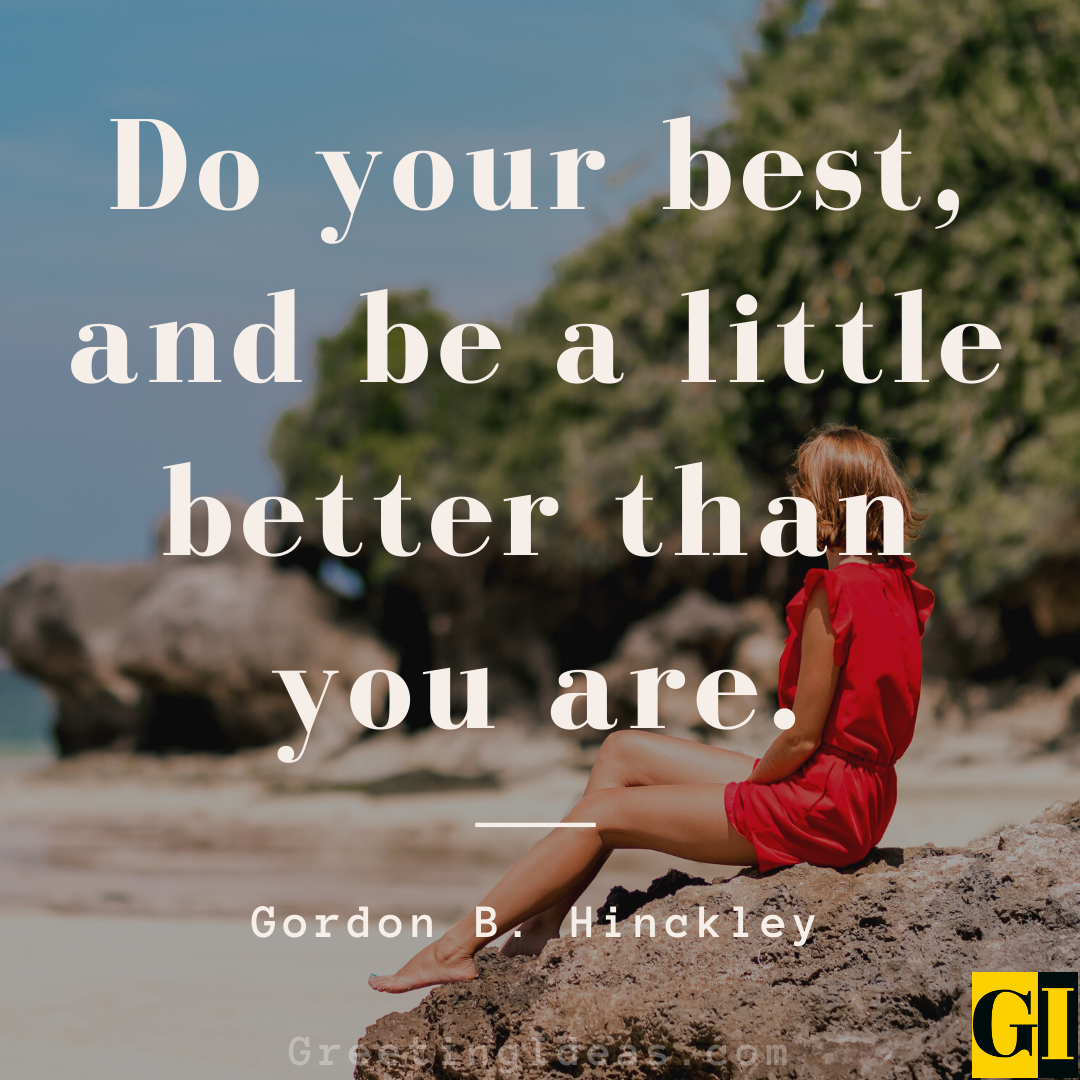 Also Read: 35 Inspiring Will Quotes and Sayings on Human Spirit
Those who cannot change their minds cannot change anything.
– George Bernard Shaw
Many of life's failures are people who did not realize how close they were to success when they gave up.
– Thomas Edison
There is nothing noble in being superior to your fellow man; true nobility is being superior to your former self.
– Ernest Hemingway
Each of us must work for his own improvement, and at the same time share a general responsibility for all humanity.
– Marie Curie
Do your best, and be a little better than you are.
– Gordon B. Hinckley
Man only learns in two ways, one by reading, and the other by association with smarter people.
– Will Rogers
Everybody thinks of changing humanity and nobody thinks of changing himself.
– Leo Tolstoy
The safest principle through life, instead of reforming others, is to set about perfecting yourself.
– B. R. Haydon
When you see a good person, think of becoming like her/him. When you see someone not so good, reflect on your own weak points.
– Confucius
What you dislike in another take care to correct in yourself.
– Thomas Sprat
Uplifting Self Improvement Quotes and Sayings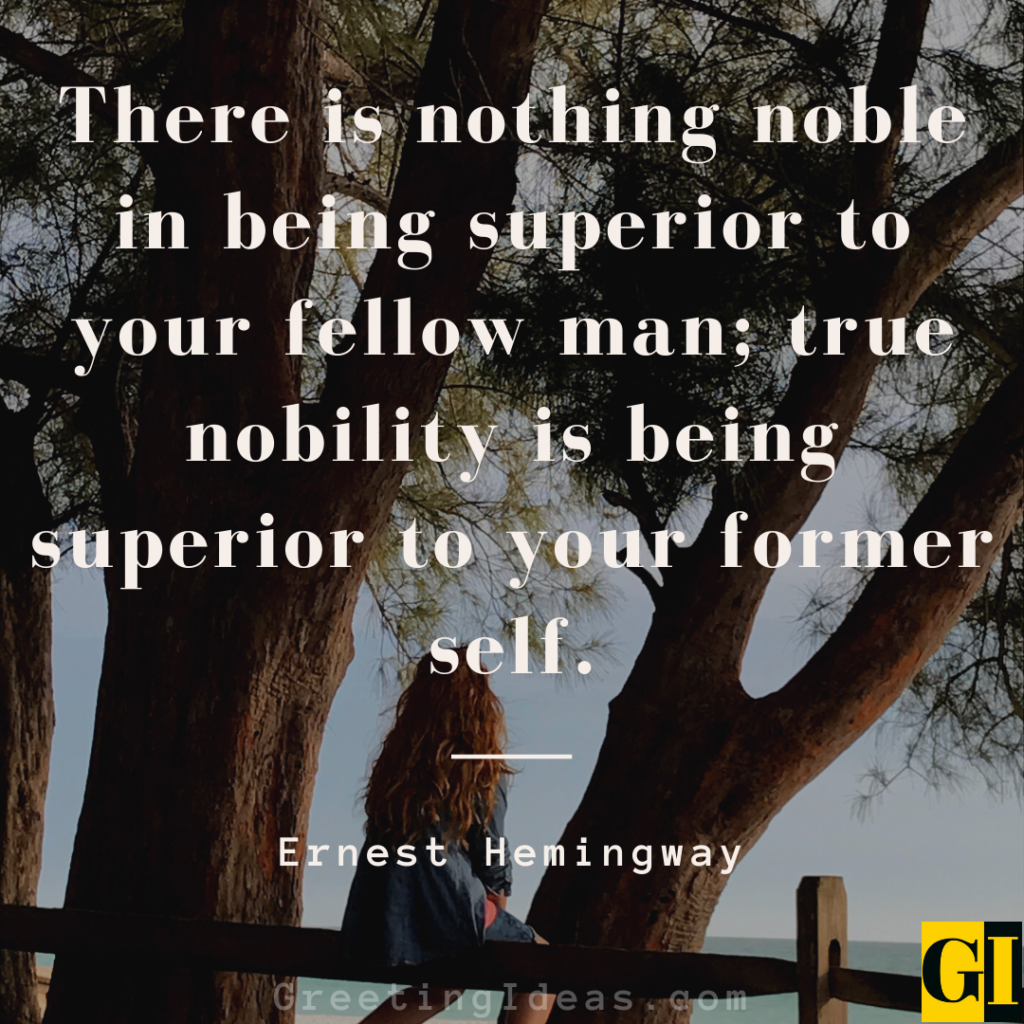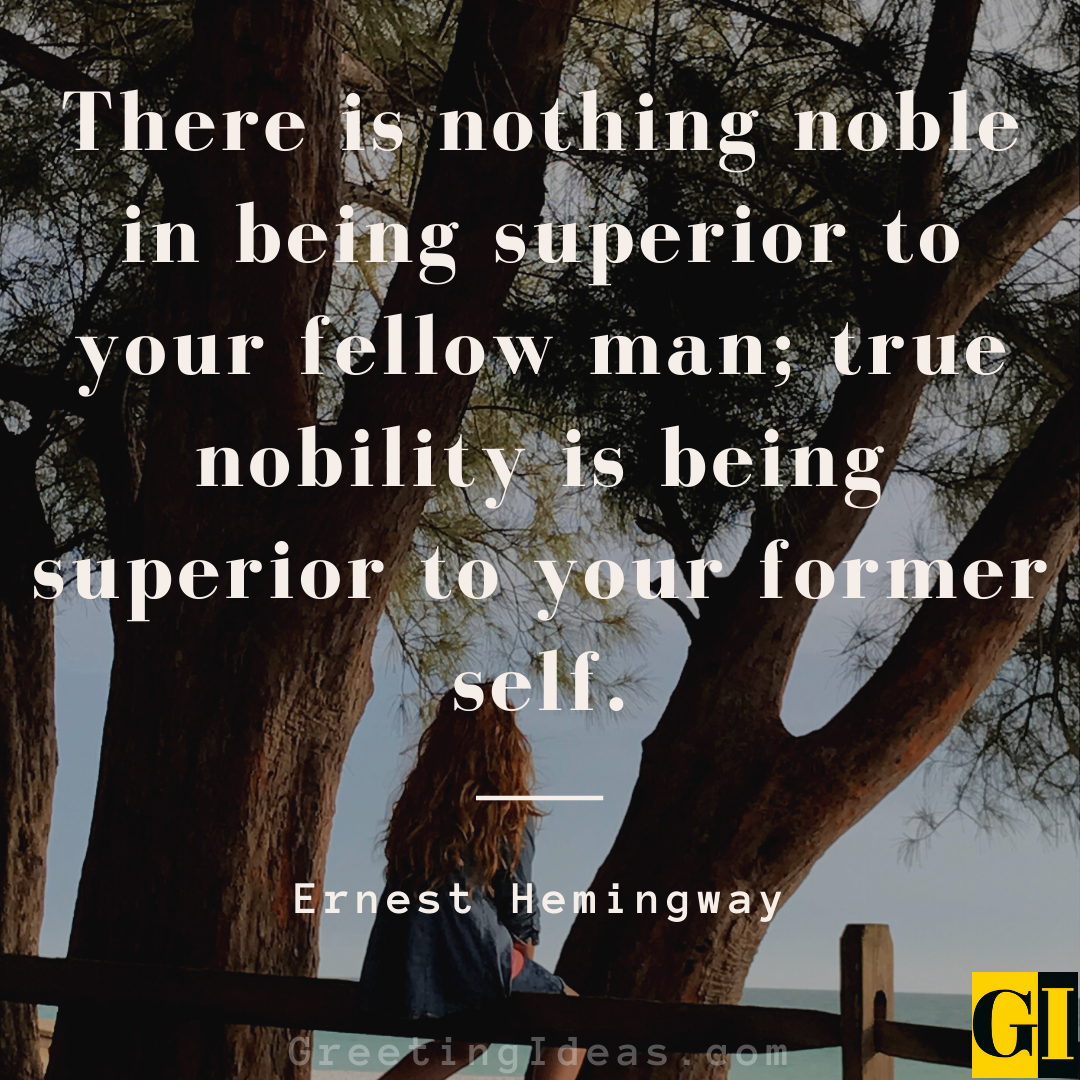 Also Read: 50 Self Awareness Quotes and Sayings for Higher Happiness
Maybe everyone can live beyond what they're capable of.
– Markus Zusak
A man convinced against his will is of the same opinion still.
– Dale Carnegie
Growth itself contains the germ of happiness.
– Pearl S. Buck
No matter who you are, no matter what you did, no matter where you've come from, you can always change, become a better version of yourself.
– Madonna
You are essentially who you create yourself to be and all that occurs in your life is the result of your own making.
– Stephen Richards
Lighten up on yourself. No one is perfect. Gently accept your humanness.
– Deborah Day
You must do the thing you think you cannot do.
– Eleanor Roosevelt
Work harder than everybody. You're not going to get it by whining, and you're not going to get it by shouting, and you're not going to get it by quitting. You're going to get it by being there.
– Barbara Walters
You only grow when you are alone.
– Paul Newman
Employ your time in improving yourself by other men's writings so that you shall come easily by what others have labored hard for.
– Socrates
Women Self Improvement Quotes and Sayings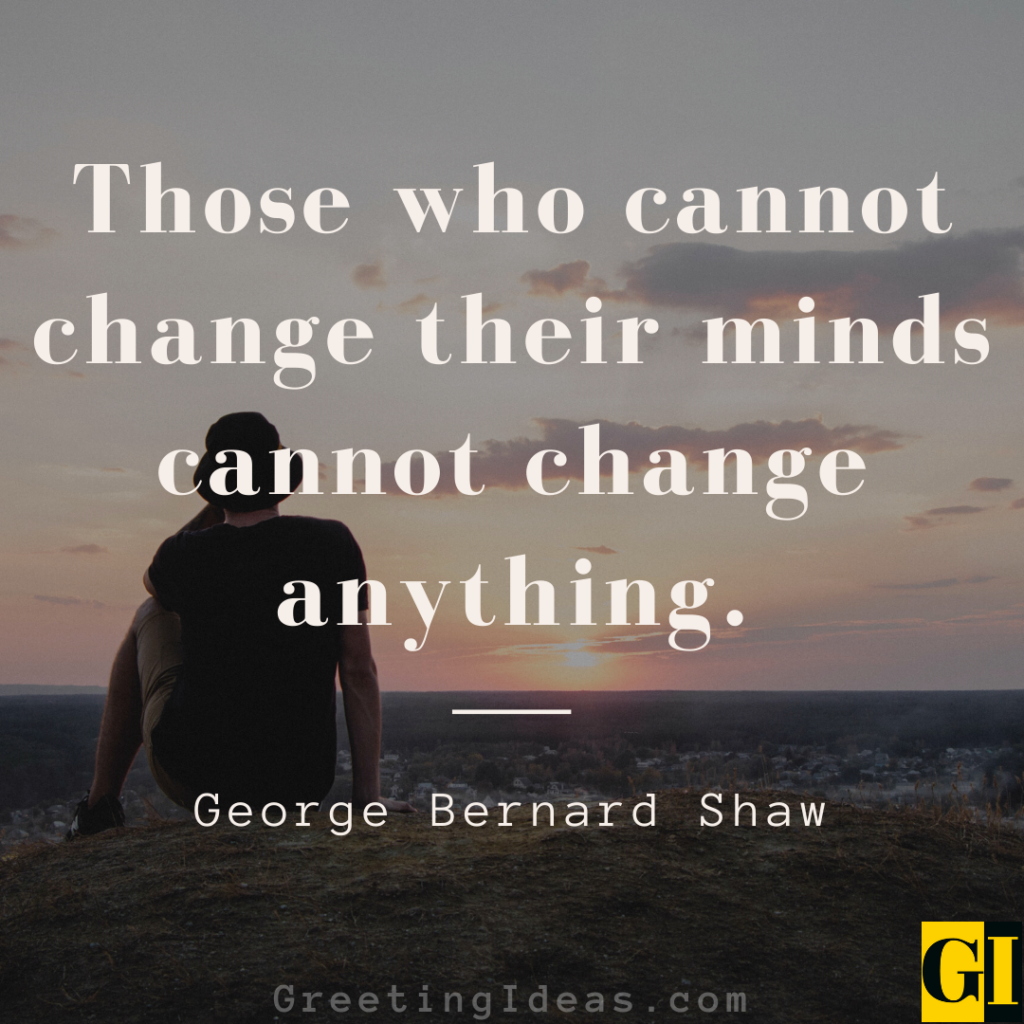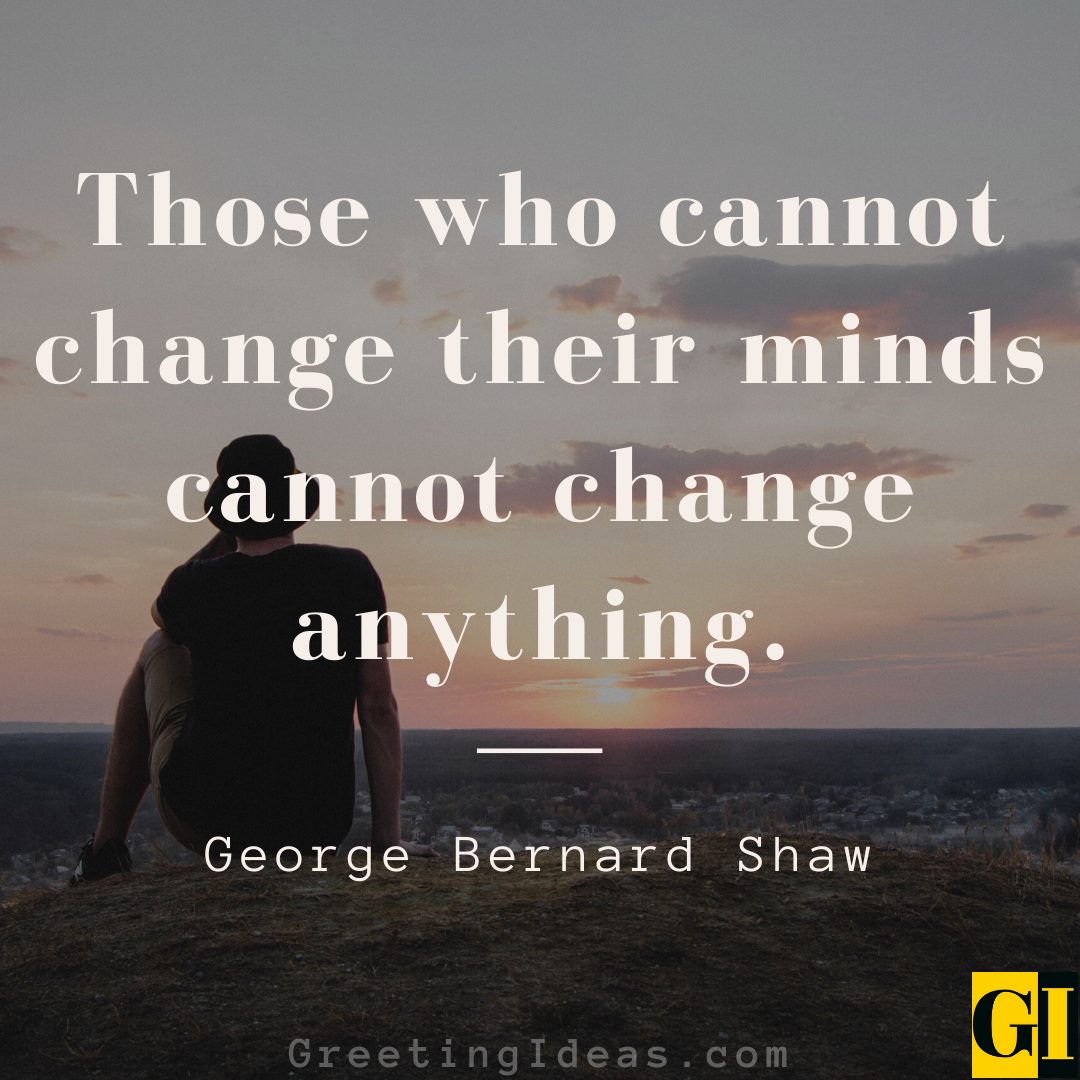 Also Read: 30 Best Willpower Quotes and Saying for Mental Resilience
Don't compare yourself with anyone in this world. If you do so, you are insulting yourself.
– Bill Gates
The problem with self-improvement is knowing when to quit.
– David Lee Roth
What are the aims which are at the same time duties? They are perfecting of ourselves, the happiness of others.
– Immanuel Kant
The curious paradox is that when I accept myself just as I am, then I can change.
– Carl R. Rogers
Let us strive to improve ourselves, for we cannot remain stationary; one either progresses or retrogrades.
– Mme. Du Deffand
Everybody has talent, but ability takes hard work.
– Michael Jordan
We need to do a better job of putting ourselves higher on our own to do list.
– Michelle Obama
When I had challenges, it taught me to be more on top of it for the future. Things go wrong all the time when you're running your own business, but it's how you perceive it and deal with it that matters.
– Lori Greiner
One ought, every day at least, to hear a little song, read a good poem, see a fine picture, and, if it were possible, to speak a few reasonable words.
– Johann Wolfgang von Goethe
Once we accept our limits, we go beyond them.
– Albert Einstein
Motivational Self Improvement Quotes and Sayings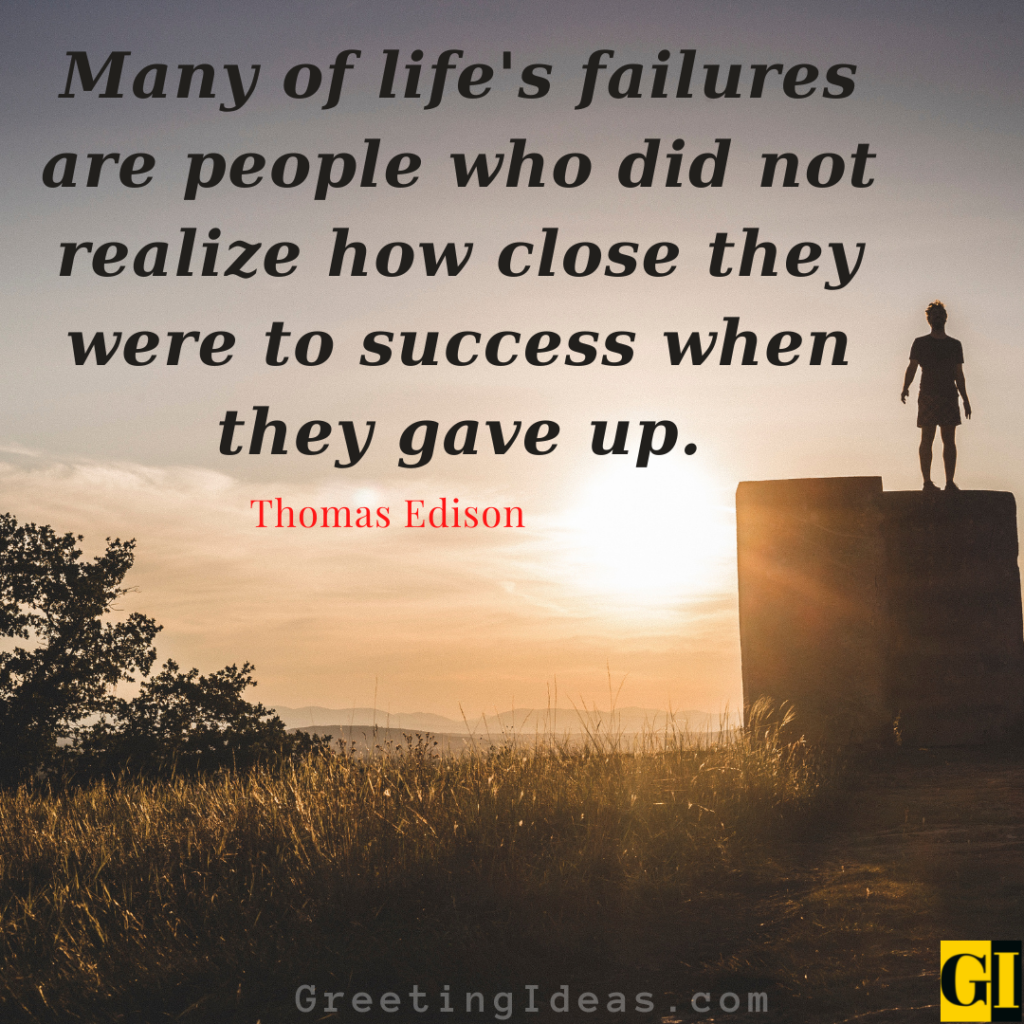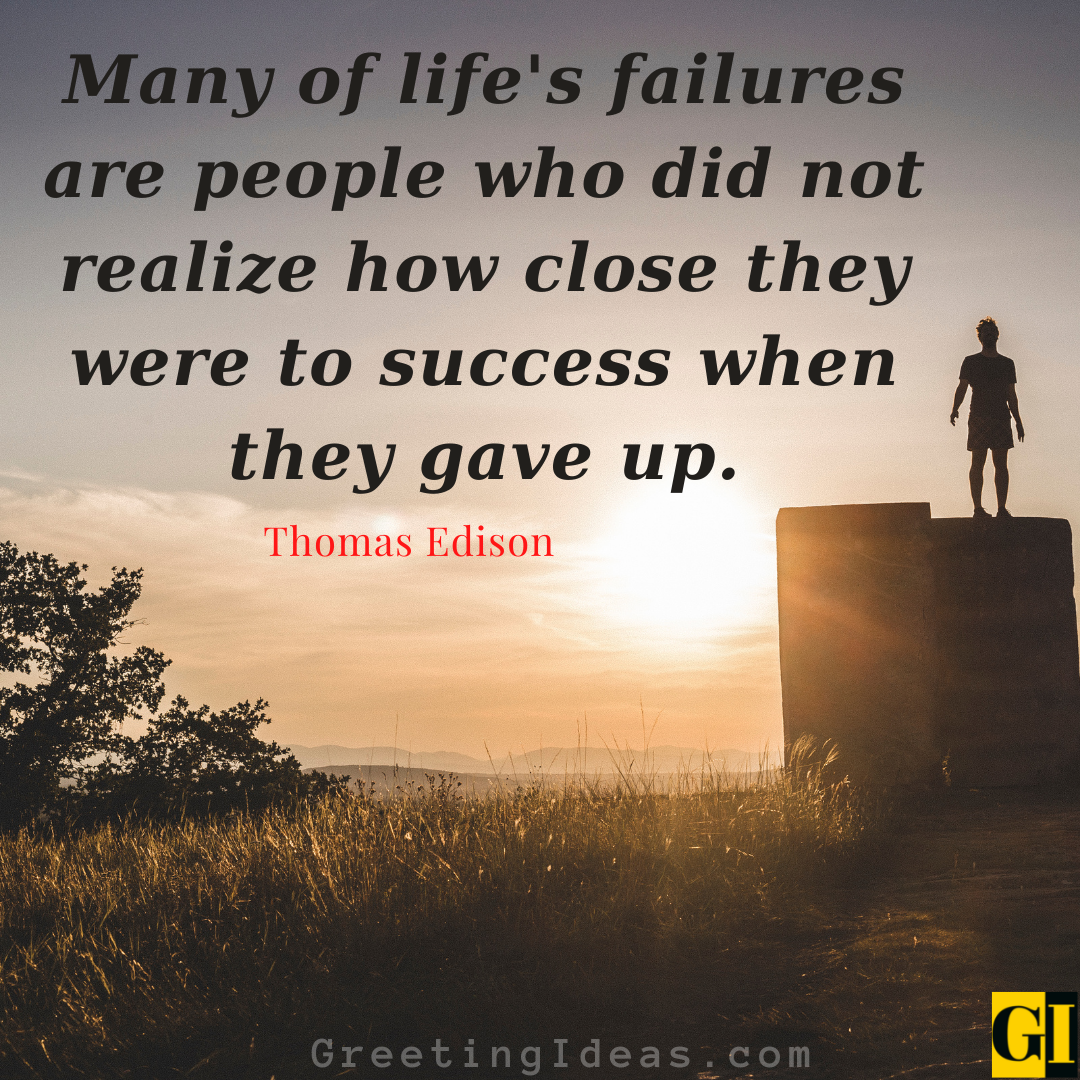 Also Read: 30 Motivating Have a Strong Mind Quotes and Sayings
In your own life it's important to know how spectacular you are.
– Steve Maraboli
I've done a lot of self-improvement. I'm always working on being a better person.
– Joel Madden
A scrap of paper and a stub of a pencil beats the best memory.
– Michael Wardinski
Become addicted to constant and never-ending self-improvement.
– Anthony J. D'Angelo
If you don't like something, change it. If you can't change it, change your attitude.
– Maya Angelou
There is only one corner of the universe you can be certain of improving, and that's your own self.
– Aldous Huxley
Never neglect an opportunity for improvement.
– Sir William Jones
Sometimes it's the people you can't help who inspire you the most.
– Melinda Gates
Whenever you see a man who is successful in society, try to discover what makes him pleasing, and if possible adopt his system.
– Benjamin Disraeli
Live up to the best that is in you: Live noble lives, as you all may, in whatever condition you may find yourselves.
– Henry Wadsworth Longfellow
Top Self Improvement Quotes for Change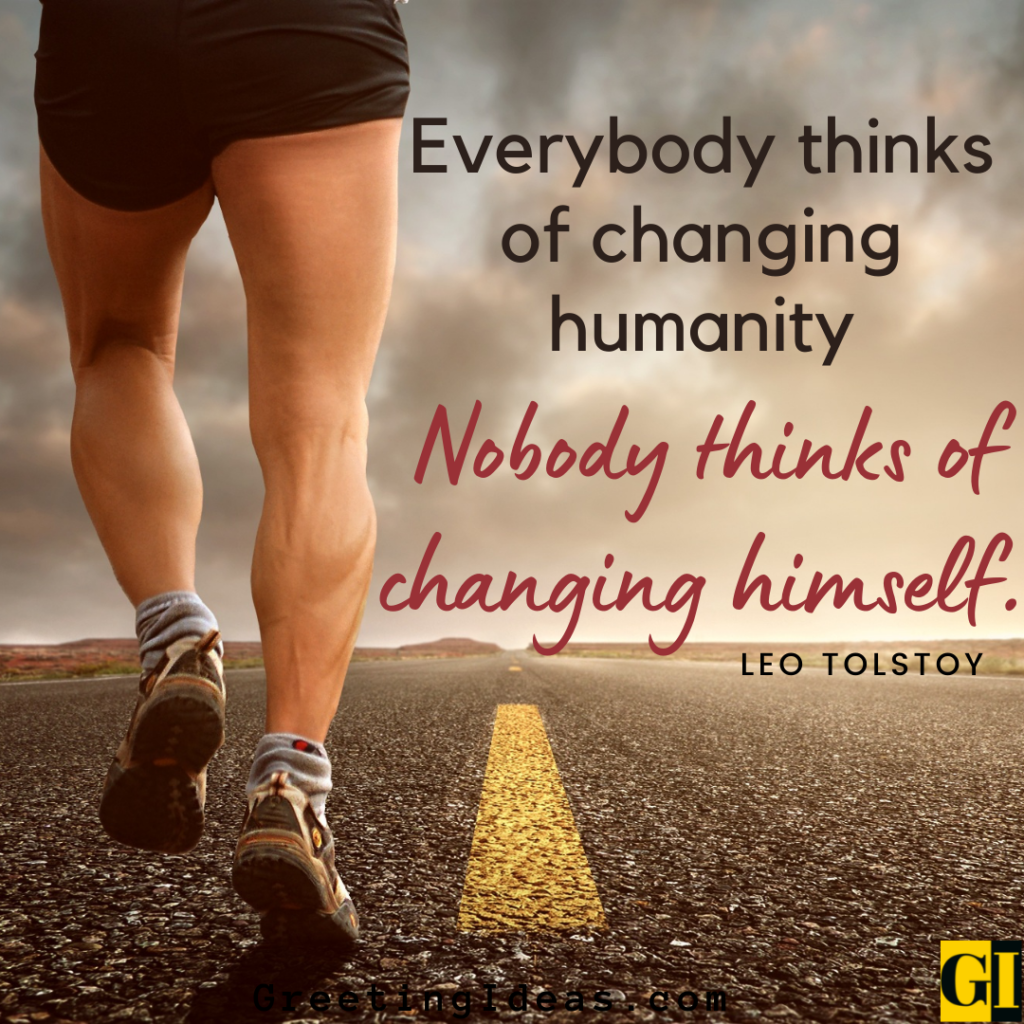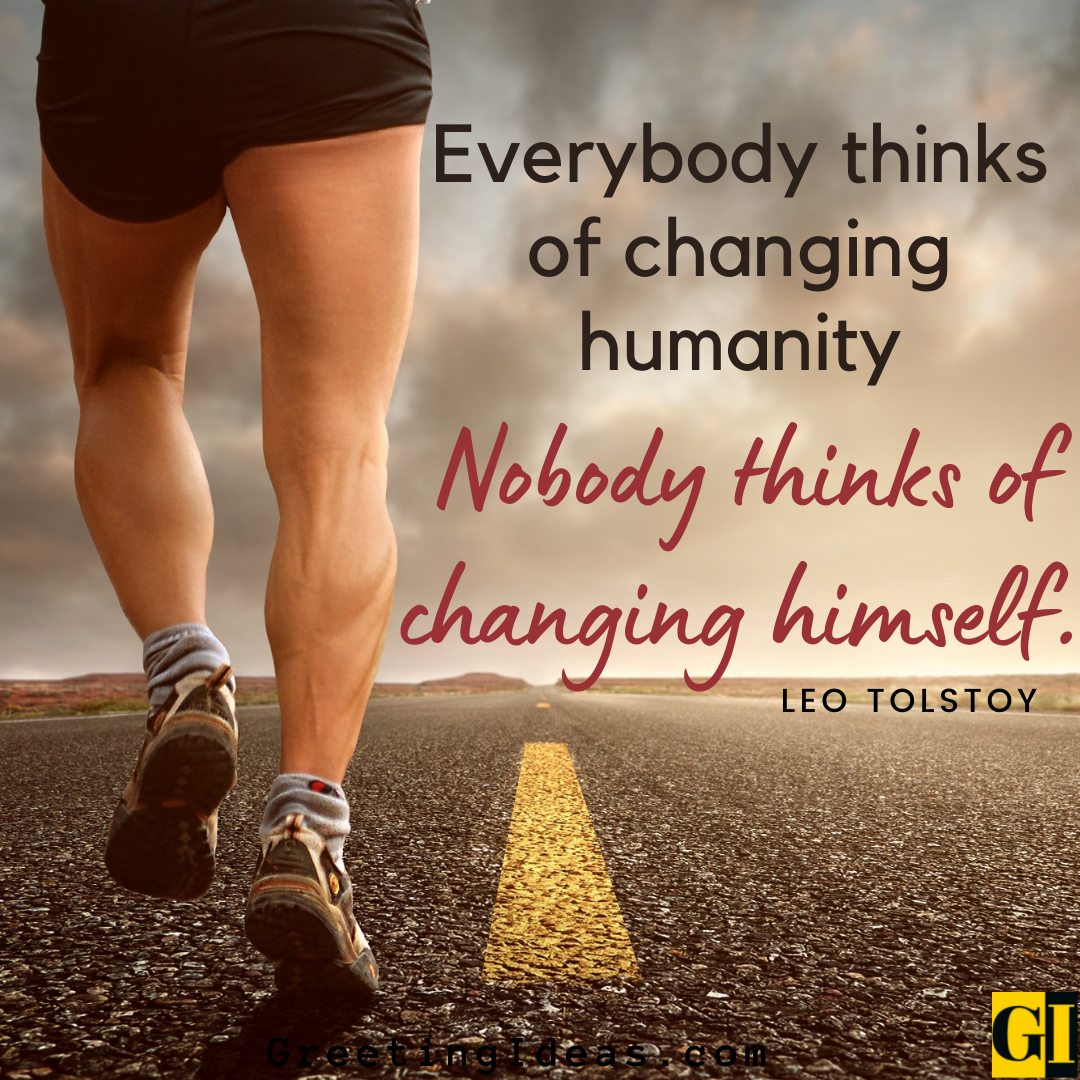 Also Read: 100 Self Empowerment Quotes and Sayings For Powerful Living
People seldom improve when they have no other model but themselves to copy.
– Oliver Goldsmith
Practice yourself in little things, and then proceed to greater.
– Epictetus
Self-improvement books, friends, and polite strangers often tell soothing lies about our physical appearance that prevent many of us from facing, discussing, and solving our real problems.
– Martha Beck
Remedy your deficiencies, and your merits will take care of themselves.
– Edward Bulwer-Lytton
Always dream and shoot higher than you know you can do. Do not bother just to be better than your contemporaries or predecessors. Try to be better than yourself.
– William Faulkner
The desire for self-improvement is vital. There is no point in pushing children; they need to be the ones who want to learn new skills.
– Tony Buzan
Let us cultivate our garden.
– Voltaire
Make the most of yourself for that is all there is of you.
– Ralph Waldo Emerson
We all need people who will give us feedback. That's how we improve.
– Bill Gates
Self-improvement is the name of the game, and your primary objective is to strengthen yourself, not to destroy an opponent.
– Maxwell Maltz
Great Self Improvement Quotes and Sayings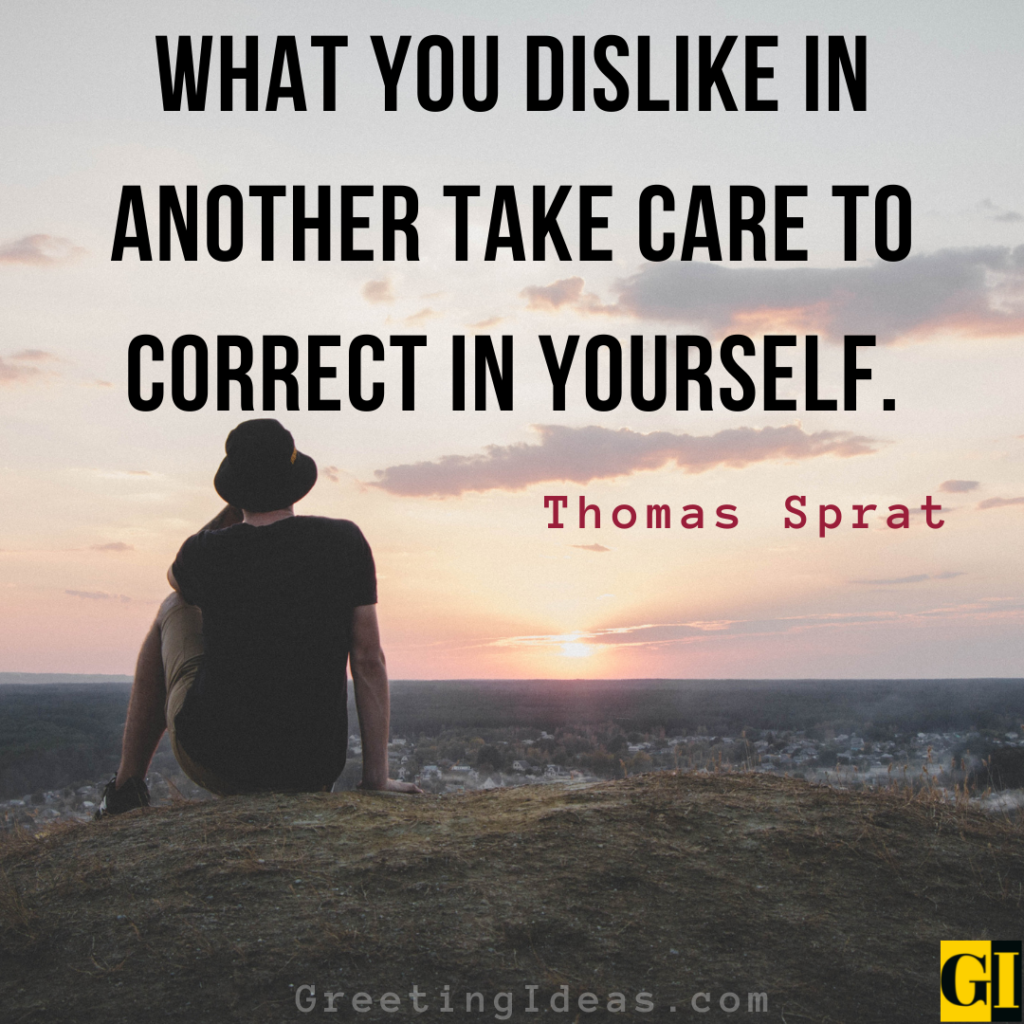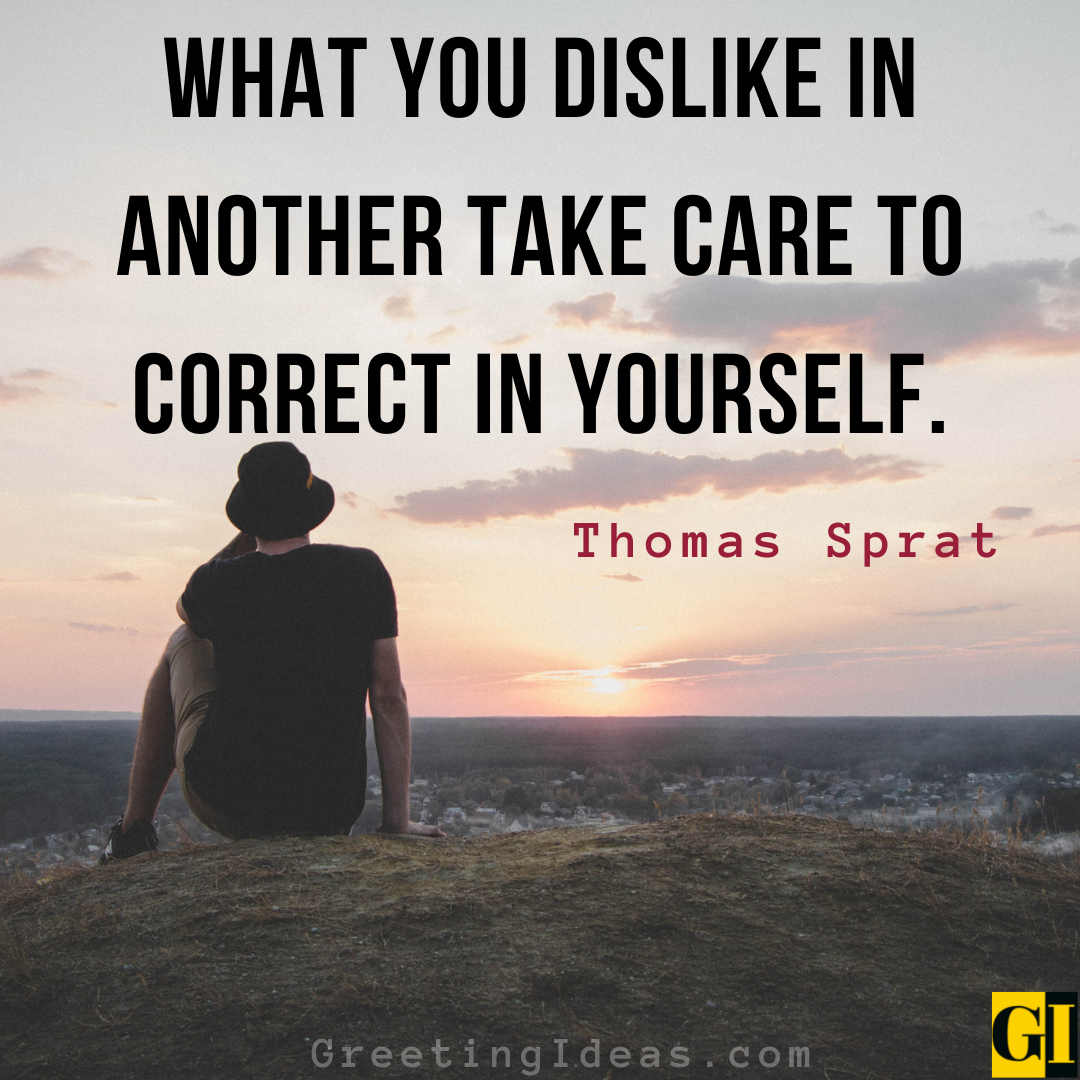 Also Read: 50 Best Peace Quotes and Sayings for a Calmer Self
We hope you enjoy reading our famous self improvement quotes collection.
Share it with your loved ones and in social circles.