FTC disclaimer. This post contains affiliate links, and I will be compensated if you purchase through one of my links.
Read our solace-filled sanctuary quotes and sayings from philosophers, authors, thinkers, and famous theologians.
We all feel safe and secure, whatever makes us feel at home, restful and relaxed.
For some, nature is a solacing place and a sanctuary for the heart. For some, having faith in God makes them feel okay from within.
A sanctuary doesn't have to be physical like one's home or bedroom, but anything that promotes mental feeling is a sanctuary or holy abode.
Let us all find that priceless treasure that helps us move towards peaceful living and act as a constant pillar of strength and support.
Philosopher Hermann Hesse wisely quotes, ' within you, there is stillness and sanctuary to which you can retreat at any time and be yourself.'
Best Sanctuary Quotes and Sayings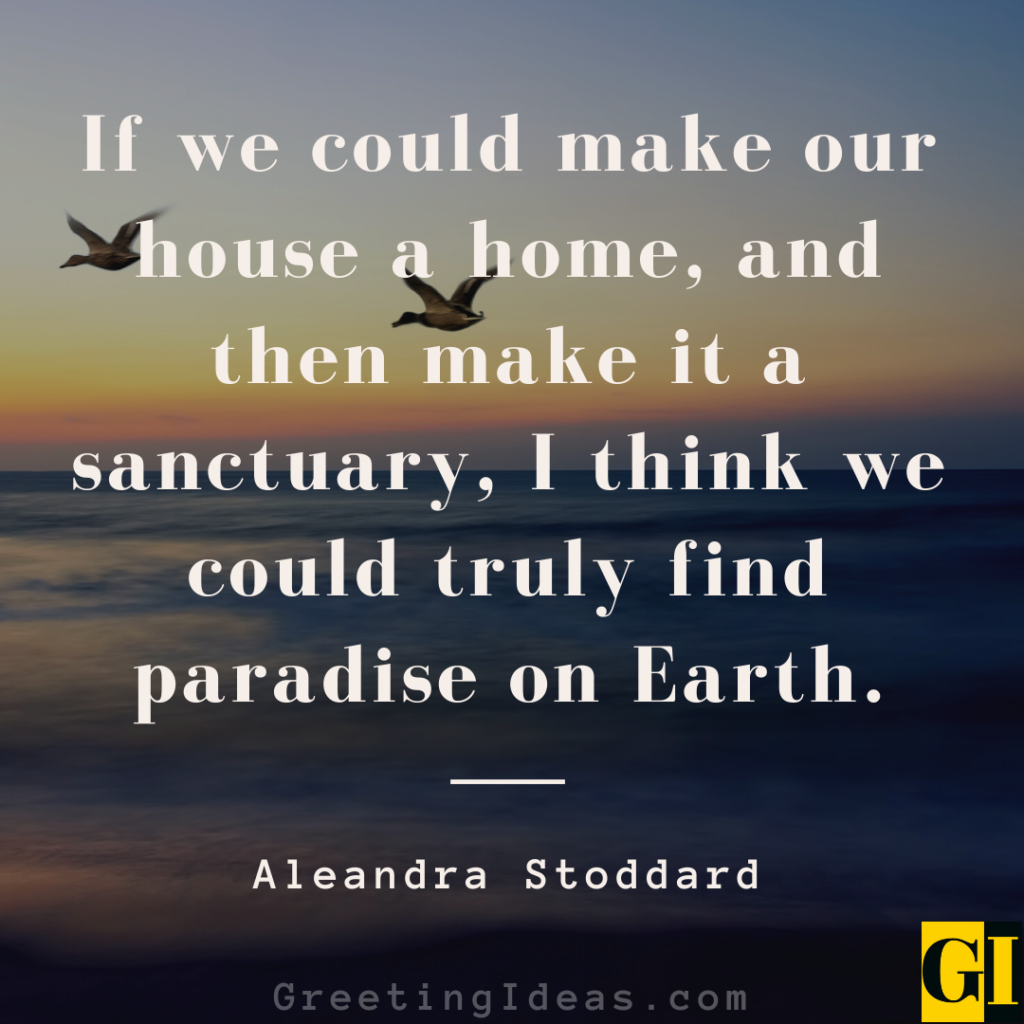 Also Read: 20 Finding Solace Quotes and Sayings for Peace of Mind
Within you there is a stillness and sanctuary to which you can retreat at any time and be yourself.
– Hermann Hesse
Worshipers never leave church. We carry our sanctuary with us wherever we go.
– Aiden Wilson Tozer
Home is a sanctuary for me and the place where I can relax. Everyone should have the right to a safe and secure home.
– Corinne Bailey Rae
May we have communion with God in the secret of our hearts, and find Him to be to us as a little sanctuary.
– Charles Spurgeon
My bedroom is my sanctuary. It's like a refuge, and it's where I do a fair amount of designing – at least conceptually, if not literally.
– Vera Wang
If we could make our house a home, and then make it a sanctuary, I think we could truly find paradise on Earth.
– Aleandra Stoddard
The gym was my sanctuary. The place where you could forget about all your worries your problems people asking you for money people asking you to do this, do that.
– Paul Pierce
Because my business life is so busy, my home is really my sanctuary. That is where I reflect and spend quality time with my girls.
– Rachel Roy

Food feeds our souls. It is the single great unifier across all cultures. The table offers a sanctuary and a place to come together for unity and understanding.
– Lidia Bastianich
There is no sanctuary of virtue like home.
Edward Everett
A national park is not a playground. It's a sanctuary for nature and for humans who will accept nature on nature's own terms.
– Michael Frome
Christ Sanctuary Quotes and Sayings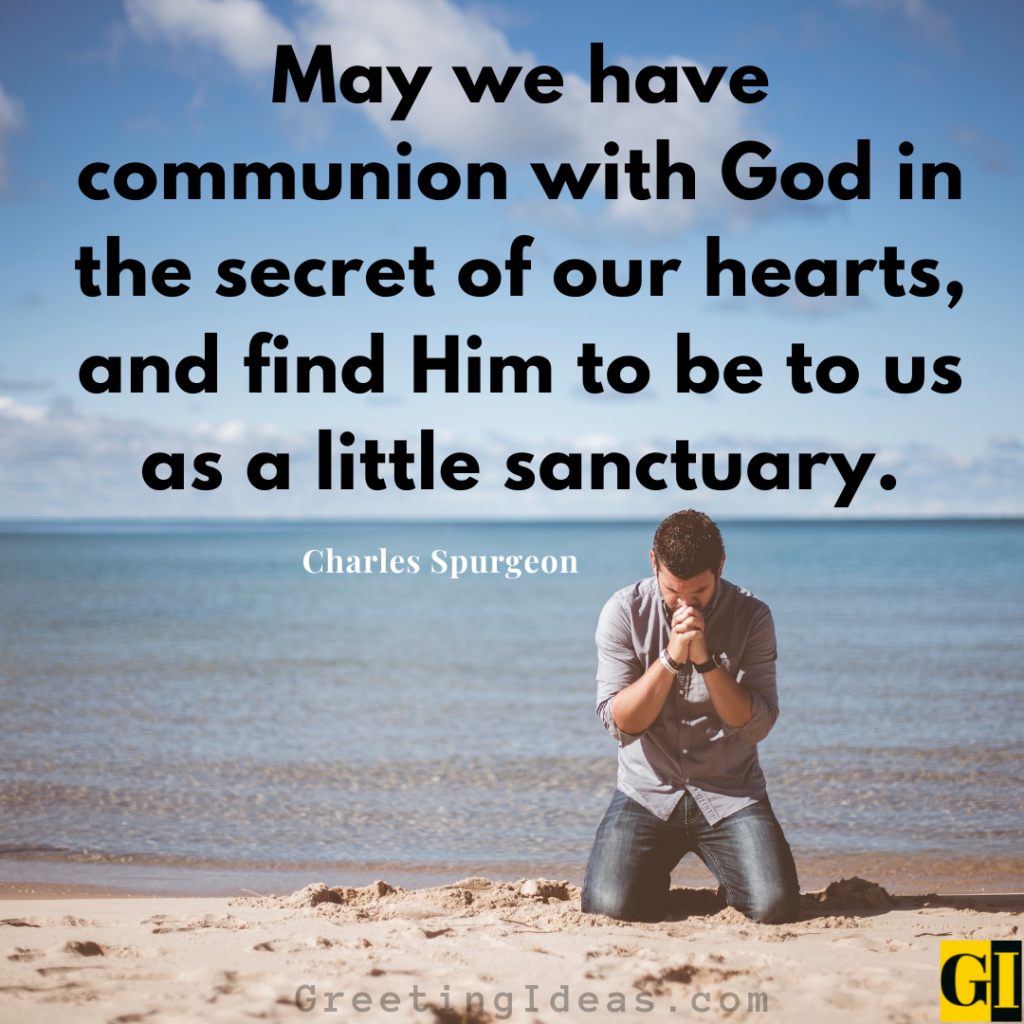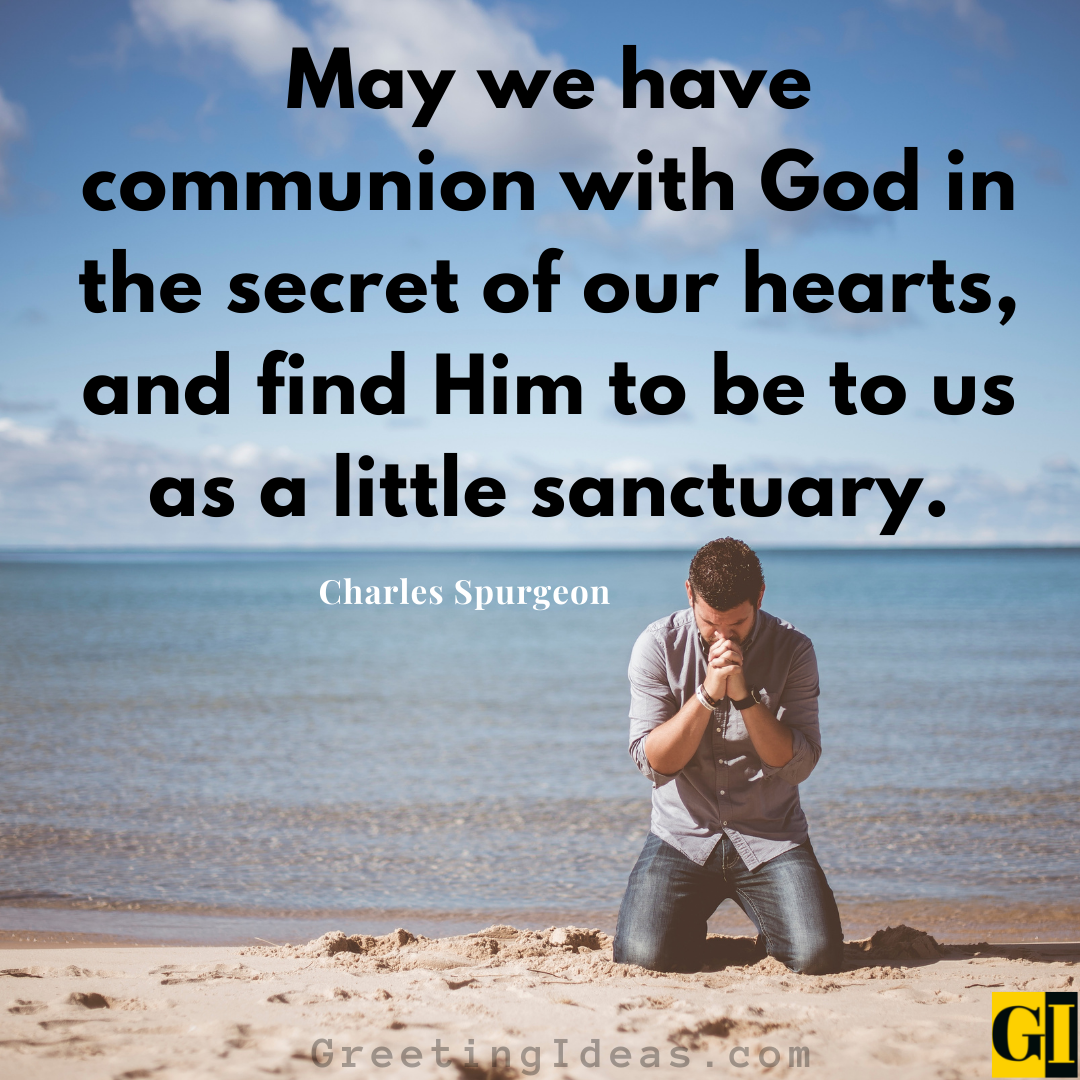 Also Read: 30 Inspiring When You feel Stuck Quotes and Sayings in Life
Every mind is a clutter of memories, images, inventions and age-old repetitions. It can be a ghetto, too, if a ghetto is a sealed-off, confined place. Or a sanctuary, where one is free to dream and think whatever one wants. For most of us it's both – and a lot more complicated.
– Margo Jefferson
A temple, first of all, is a place of prayer; and prayer is communion with God. It is the 'infinite in man seeking the infinite in God.' Where they find each other, there is holy sanctuary–a temple.
– B. H. Roberts
A true home is one of the most sacred of places. It is a sanctuary into which men flee from the world's perils and alarms. It is a resting-place to which at close of day the weary retire to gather new strength for the battle and toils of tomorrow. It is the place where love learns its lessons, where life is schooled into discipline and strength, where character is molded.
– J.R. Miller
A home is a kingdom of it's own in the midst of the world, a stronghold amid life's storms and stresses, a refuge, even a sanctuary.
– Dietrich Bonhoeffer
Trees are sanctuaries. Whoever knows how to speak to them, whoever knows how to listen to them, can learn the truth. They do not preach learning and precepts, they preach, undeterred by particulars, the ancient law of life.
– Hermann Hesse
You need a sanctuary. Somewhere where it doesn't feel like it's being tainted by everybody's opinions and other people's money. I think I'm kind of homesick right now.
– Mikky Ekko
Let us make of our homes sanctuaries of righteousness, places of prayer, and abodes of love, that we might merit the blessings that can come only from our Heavenly Father.
– Thomas S. Monson
Each of us has an inner room where we can visit to be cleansed of fear-based thoughts and feelings. This room, the holy of holies, is a sanctuary of light.
– Marianne Williamson
I bought my own home in 2004. It's a sanctuary for my family and a place of peace and calm. It's key for anyone committed to leadership and success to avoid the noise and focus on their best opportunities.
– Robin S. Sharma
It never gets boring for me because there's so many different things to eplore in the studio. The studio's become the sanctuary that people have come in and found new things out about themselves, as weird as that sounds. But it's true, I'm no different. I've made some crazy hard records, and I've made a jazz album.
– Mac Miller
To say that I loved school would be an understatement. It was my oasis, my sanctuary.
– Janet Mock
You Are My Sanctuary Quotes and Sayings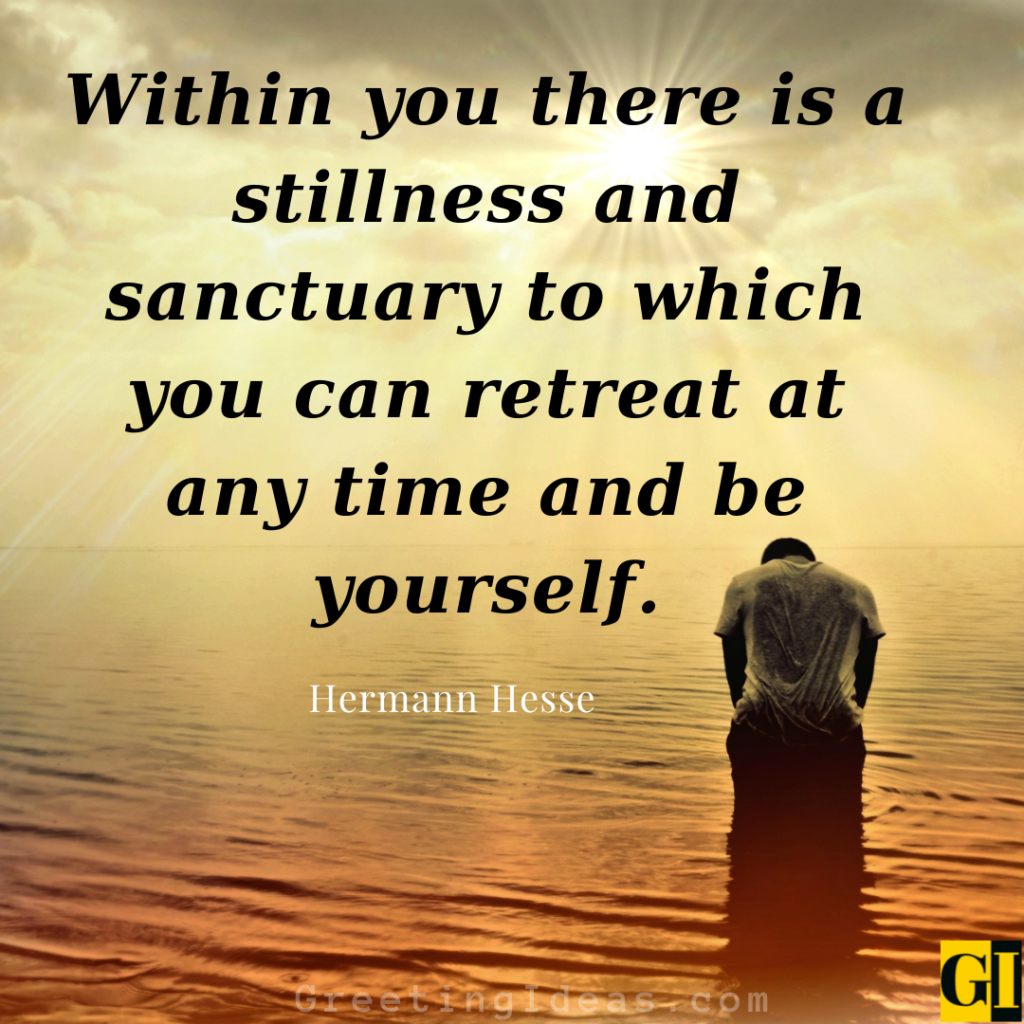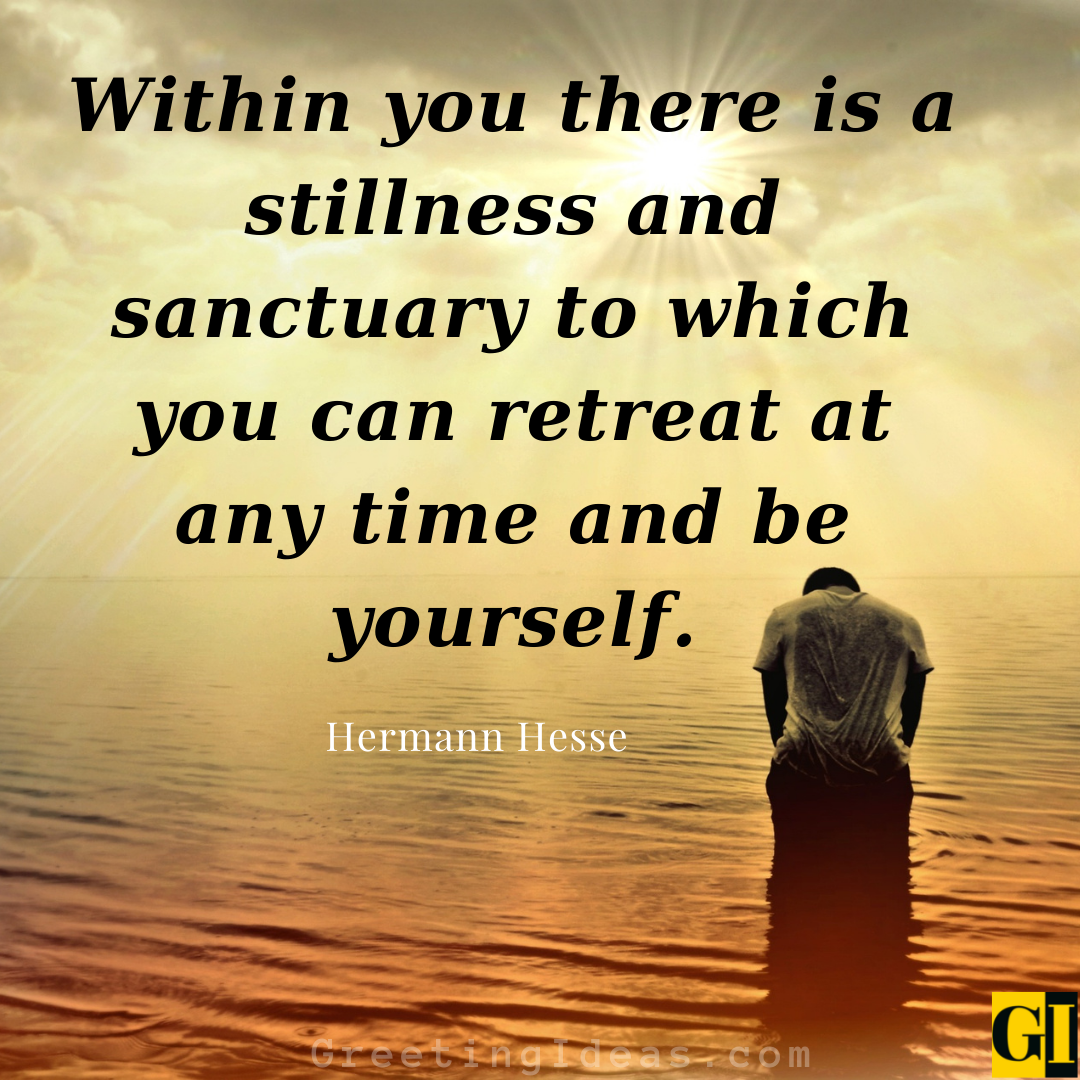 Also Read: 40 Famous Scar Quotes and Sayings to Become Strong and Tough
We hope you enjoy reading our famous sanctuary quotes collection.
Share it with your loved ones and in social circles.
Sharing is Caring!