FTC disclaimer. This post contains affiliate links, and I will be compensated if you purchase through one of my links.
Do you love diary keeping and love pouring your heart and feeling into it daily?
Keeping a journal is like having a heart-to-heart conversation with your best friend.
Writing a diary helps gain better clarity on current emotions and improves mental health to a great extent.
If you are struggling with a breakup, loneliness, depression, and anxiety, these dear and secret personal diary quotes and sayings will motivate you to start self-journaling for inner peace.
Some of the most iconic and cherished personal diaries are Anne Frank's The Diary of a Young Girl and the five-volume diary of Virginia Woolf.
Best Diary Quotes and Sayings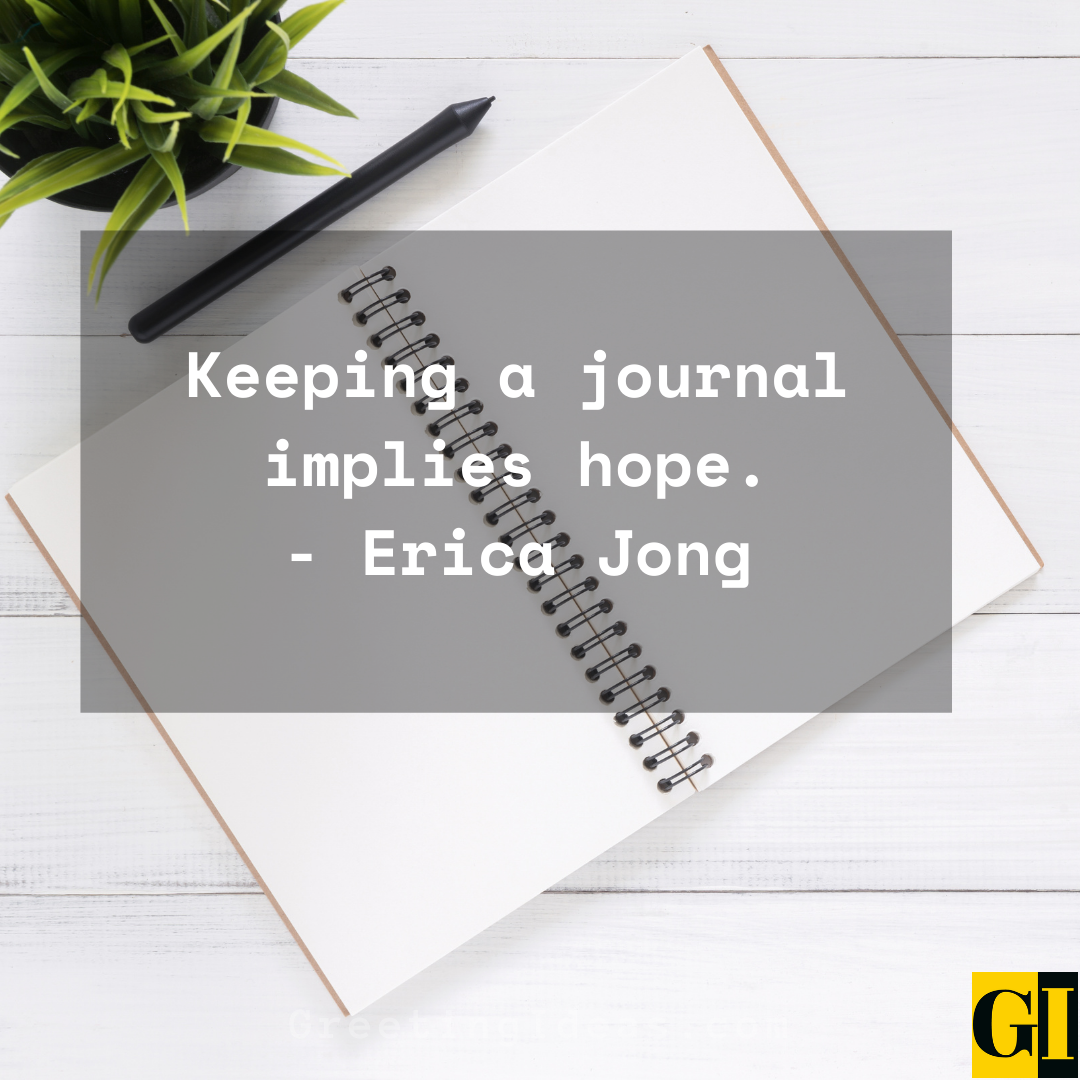 Also Read: 50 Brevity Quotes and Sayings in Writing of Life and Time
Making records should be fun.
– Noel Gallagher
Keep a diary, and someday it'll keep you.
– Mae West
Write a diary, imagining that you are trying to make an old person jealous.
– Joe Dunthorne
To write a diary every day is like returning to one's own vomit.
– Enoch Powell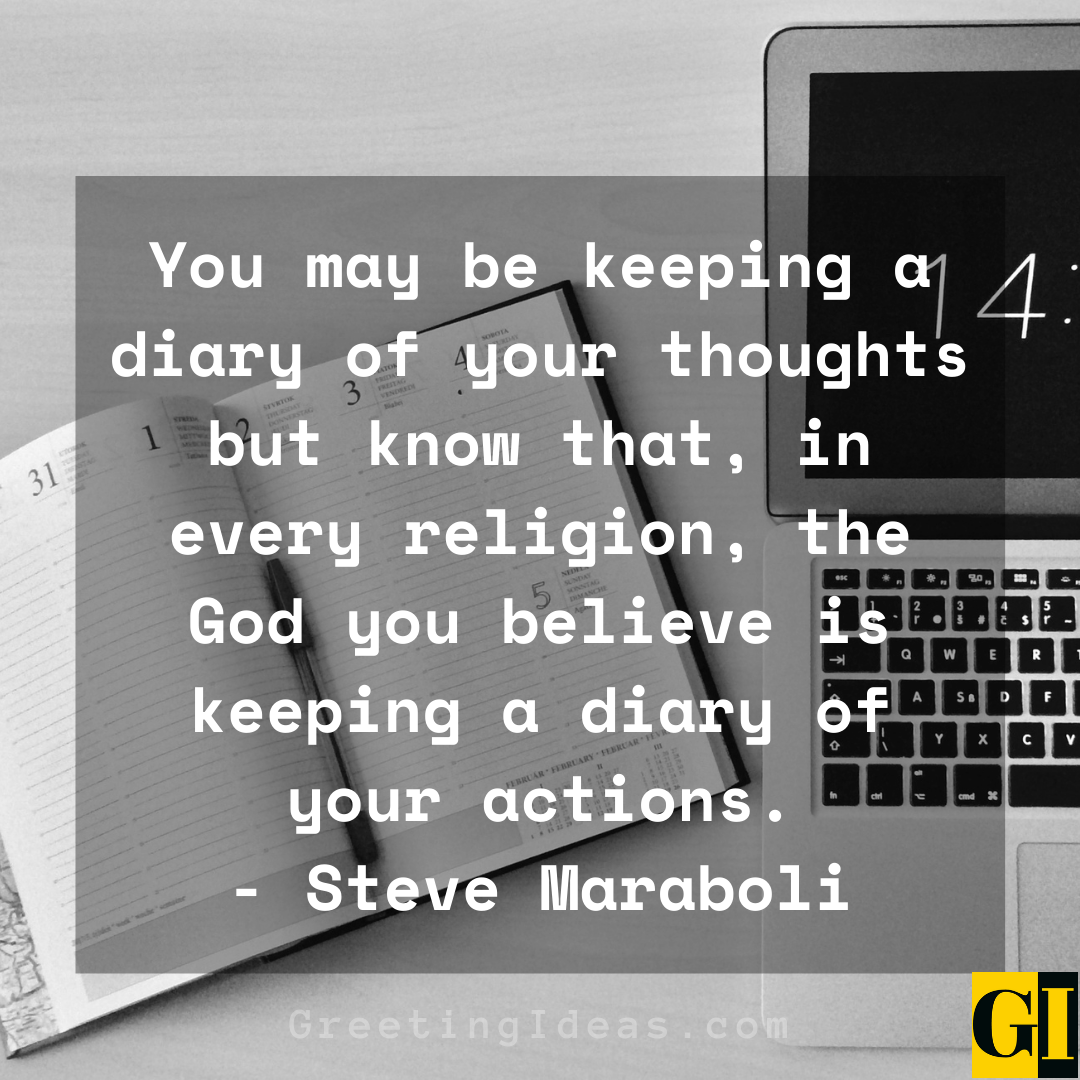 Also Read: 80 Meaningful Light and Darkness Quotes and Sayings
Writing is a socially acceptable form of schizophrenia.
– E.L. Doctorow
A journal should be neither an echo nor a pander.
– George William Curtis
Keeping a journal implies hope.
– Erica Jong
You may be keeping a diary of your thoughts but know that, in every religion, the God you believe is keeping a diary of your actions.
– Steve Maraboli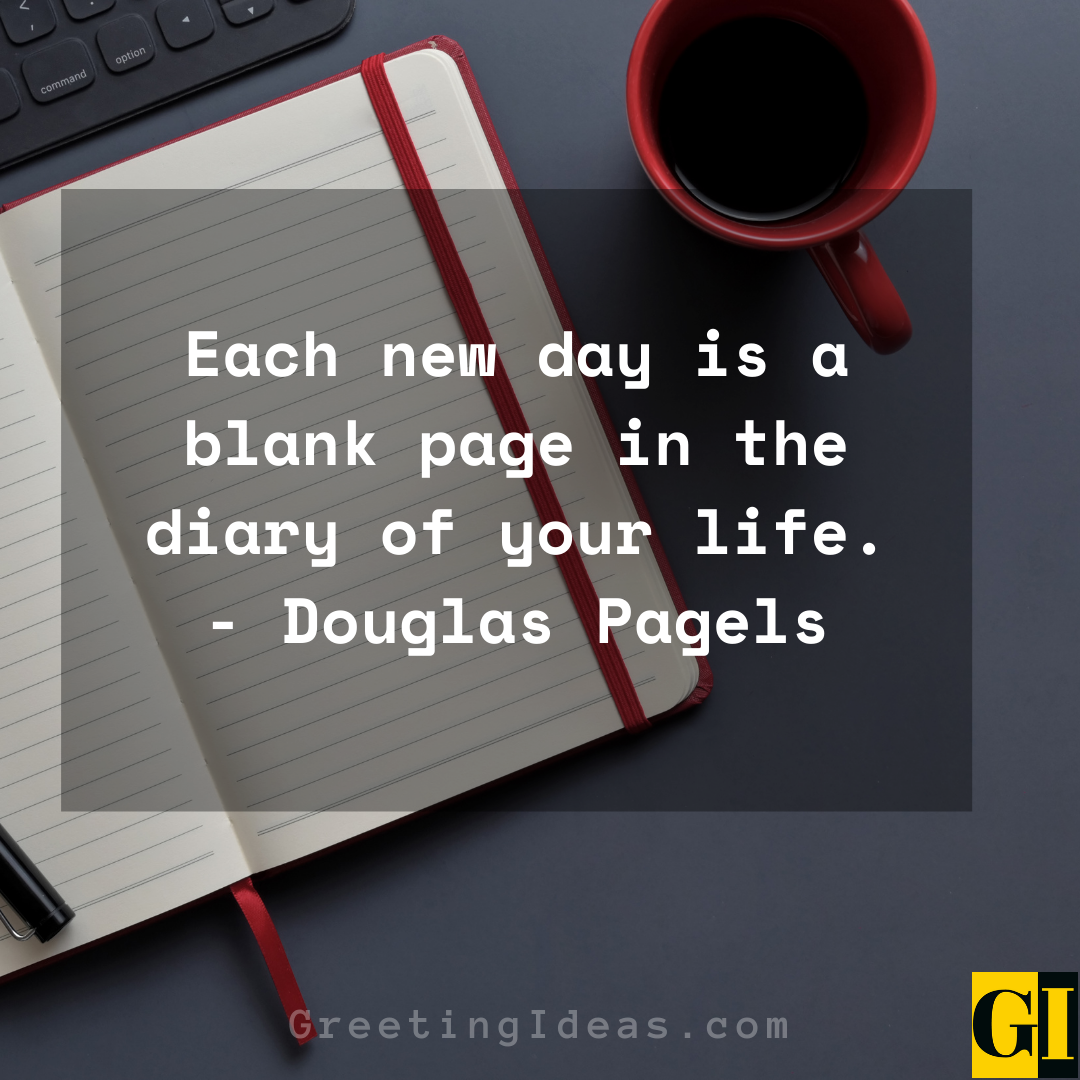 Also Read: 50 Inspiring Everyday is A New Day Quotes and Sayings
Memory is the diary that we all carry about with us.
– Oscar Wilde
Each new day is a blank page in the diary of your life.
– Douglas Pagels
The life of every person is like a diary in which he means to write one story, and writes another.
– James Matthew Barrie
When all is said and done, leading a good life is more important than keeping a good diary.
– Anonymous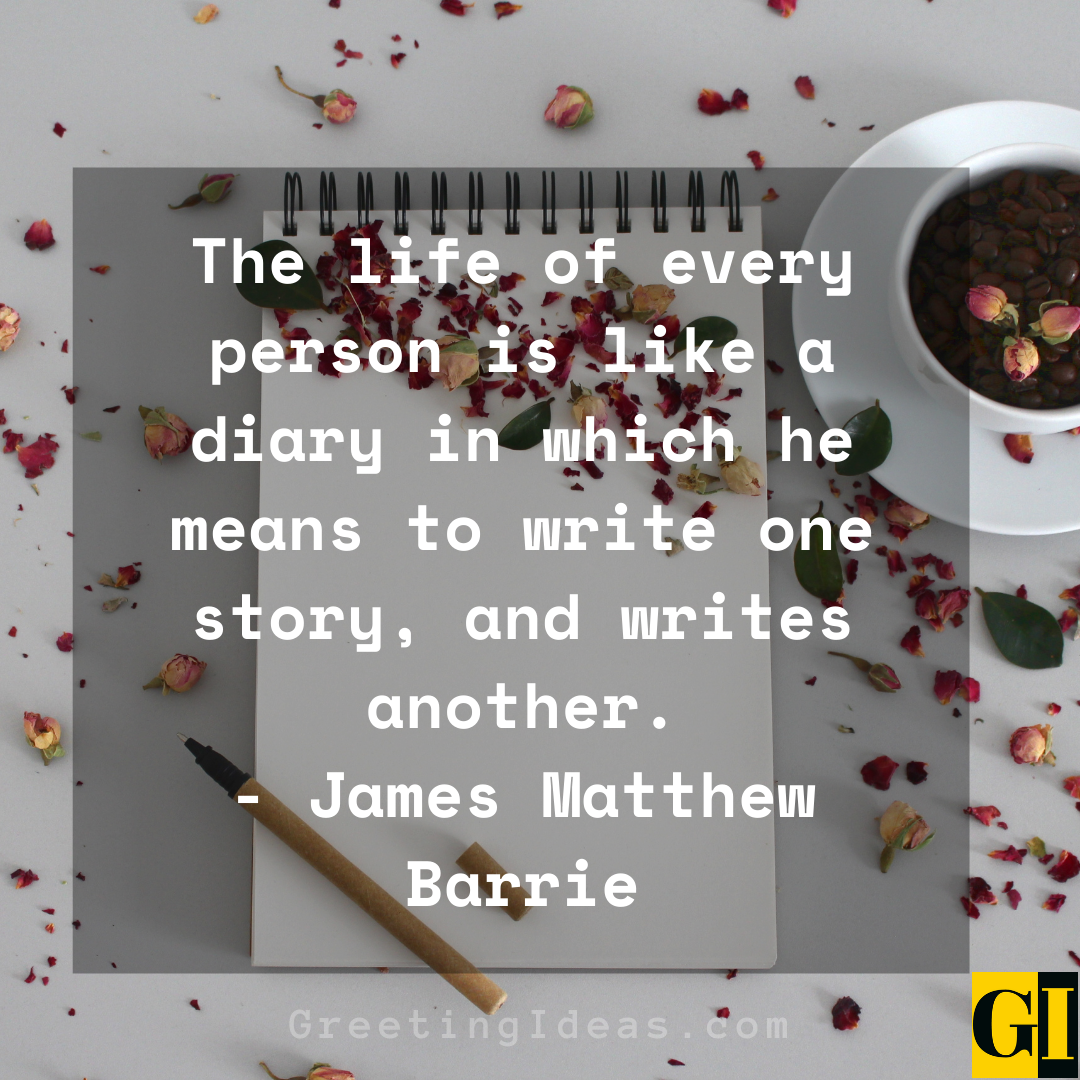 Also Read: 50 Wise and Inspirational Discretion Quotes and Sayings
A diary is the last place to go if you wish to seek the truth about a person. Nobody dares to make the final confession to themselves on paper: or at least, not about love.
– Lawrence Durrell
History is the diary of humankind; to forget it is to try to navigate the future with no memory of the past.
– T.L. Rese
One advantage in keeping a diary is that you become aware with reassuring clarity of the changes which you constantly suffer.
– Franz Kafka
Some of what you write may be humdrum dates and places, but there will also be rich passages that will be quoted by your posterity.
– Pencer W. Kimball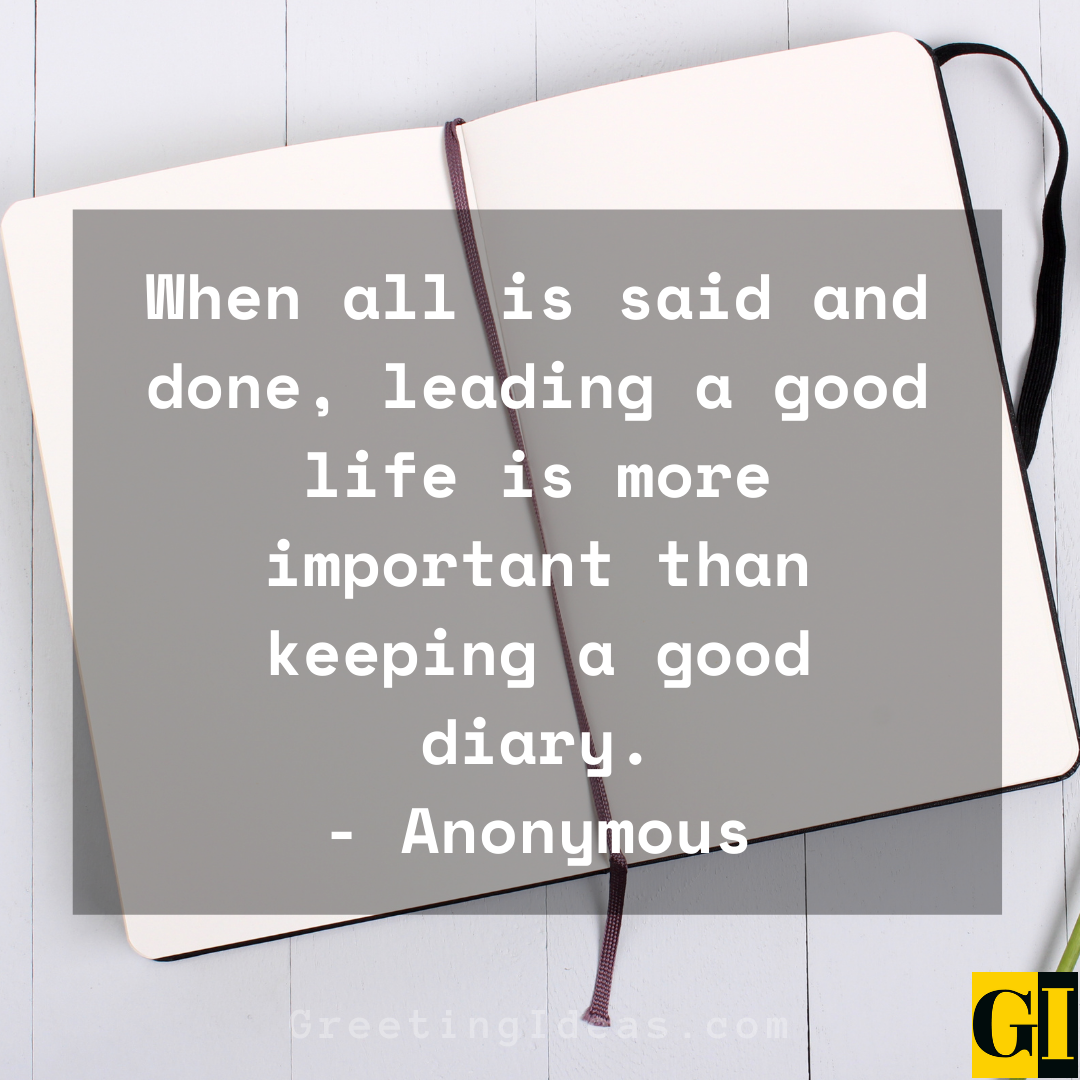 Also Read: 80 Key to Being Happy Quotes and Sayings with Yourself
A diary is an assassin's cloak which we wear when we stab a comrade in the back with a pen.
– William Soutar
Everyone should have a form of a diary, it's a great release.
– Stanley Victor Paskavich
A diary is more or less the work of a man of clay whose hands are clumsy and in whose eyes there is no light.
– Wallace Stevens
Nothing matters but the writing. There has been nothing else worthwhile a stain upon the silence.
– Samuel Beckett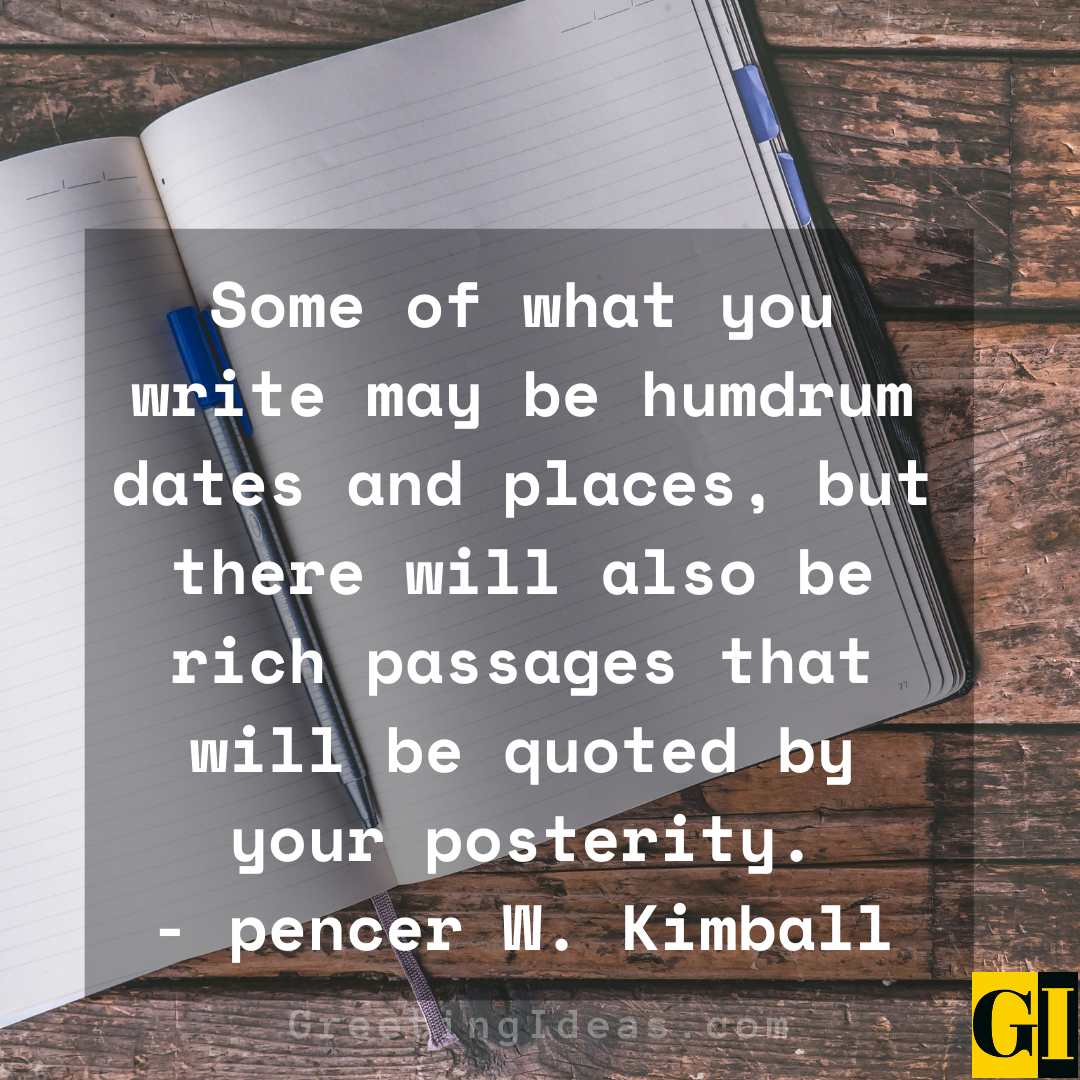 Also Read: 30 Best Adversity Quotes for Facing, Dealing, Overcoming it
The diary will really try and tell people who you are and what you were. The alternative is writing nothing, or creating a totally lifeless, as it is leafless, garden.
– John Robert Fowles
A diary need not be a dreary chronicle of one's movements; it should aim rather at giving salient account of some particular episode, a walk, a book, a conversation.
– A. C. Benson
As we live longer and healthier for longer, we need to keep ourselves busy the diary is pretty full.
– Evelyn Glennie
All records are made to be broken.
– Red Auerbach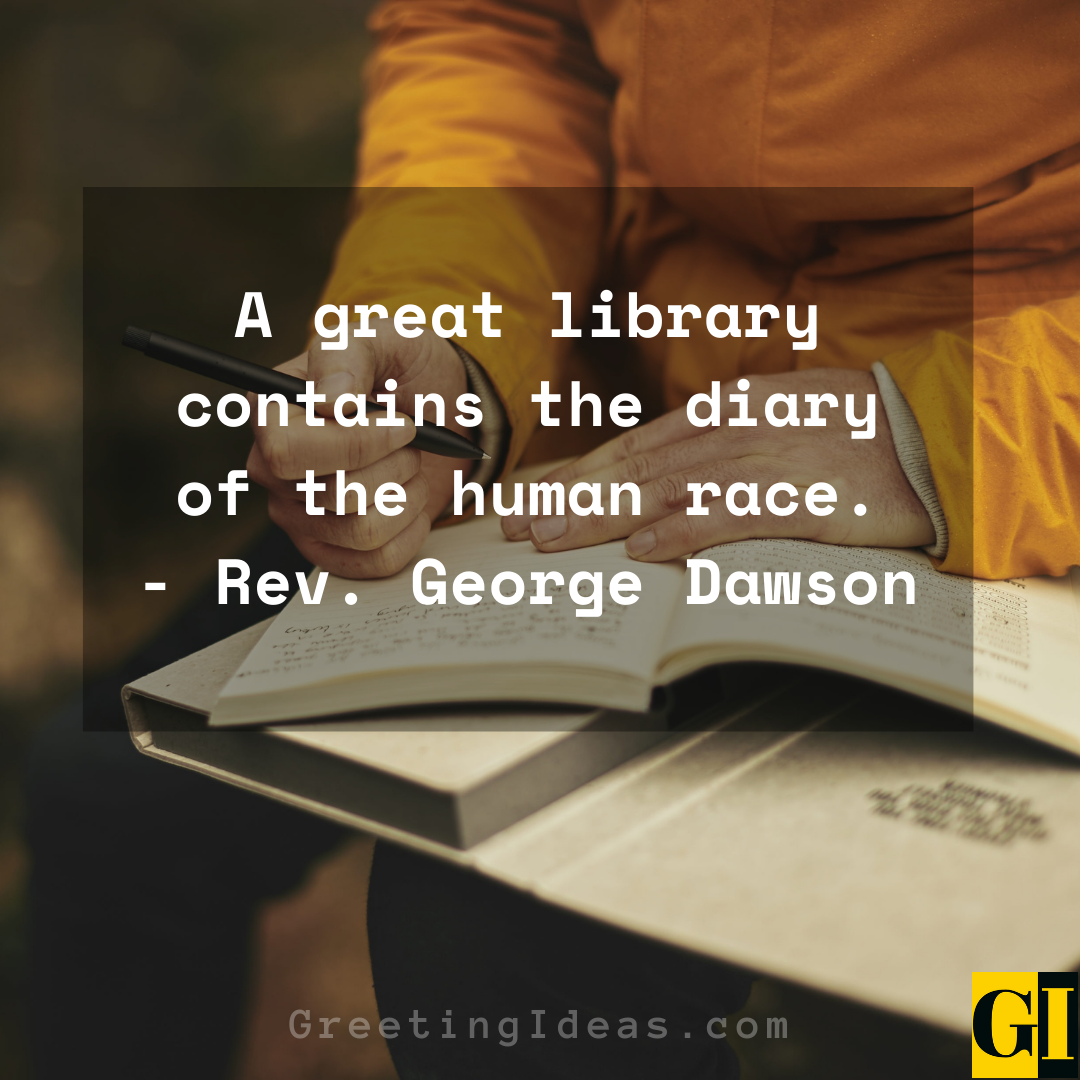 Also Read: Remembering Ancestors Quotes for Life, Learning, and Wisdom
Keeping a diary is like closing your bedroom door and refusing to come out until dinnertime: it is a declaration of self.
– Caitlin Flanagan
A great library contains the diary of the human race.
– Rev. George Dawson
A proper family diary with everyone's events and parties in it really helps organise the household.
– Anthea Turner
Oh, this is a dear diary moment.
– Matthew Perry
Painting is just another way of keeping a diary.
– Pablo Picasso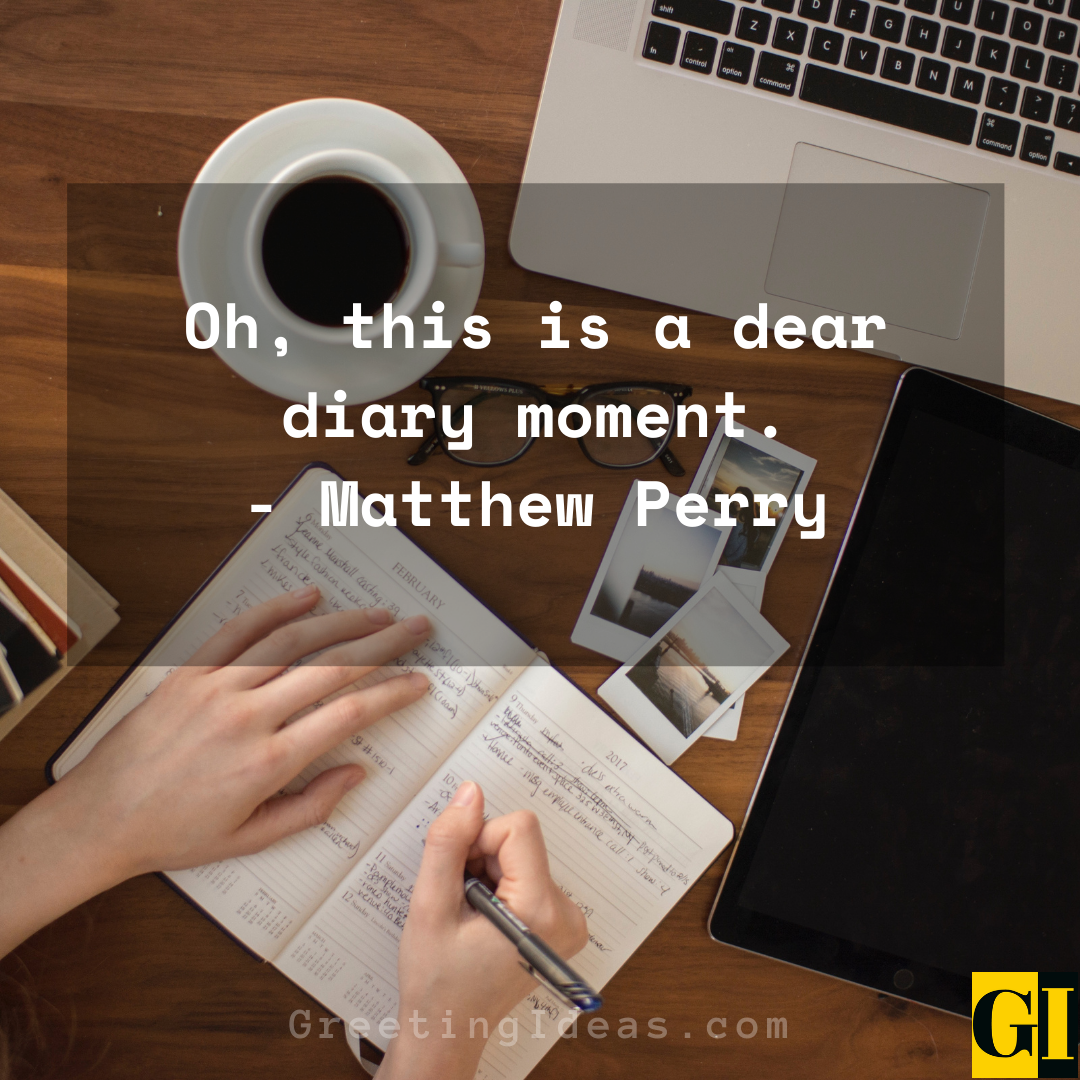 Also Read: 20 Words of Wisdom on Connecting Dots Quotes and Sayings
We hope you enjoy reading our diary quotes collections and sayings.
Share it with your loved ones and in social circles.
Sharing is Caring!