FTC disclaimer. This post contains affiliate links, and I will be compensated if you purchase through one of my links.
Read our handpicked sassy fruit jam quotes and sayings from famous authors and personalities on this irresistible sweet dessert.
There is hardly anybody who can say 'no' to the sweet fruit jellies called jams.
As loosely predicted by historians, Jam dates back to the 4th century A.D. and is usually prepared by mixing fruit pulps with a sugary counterpart for preservation.
They are often eaten as breakfast along with bread and butter and are also extensively used in pastries and desserts.
We hope our curated jam quotes and sayings make your mouth drool for some yummy marmalades.
Best Jam Quotes And Sayings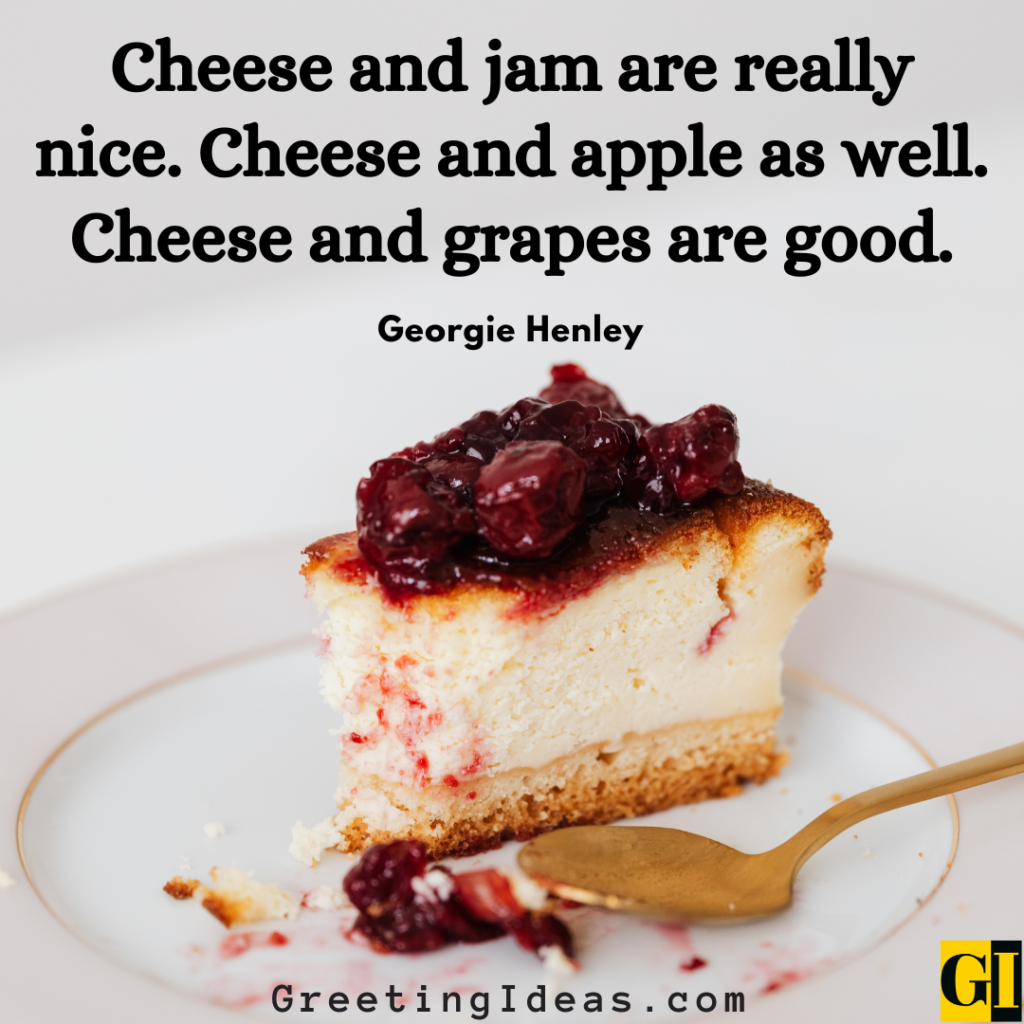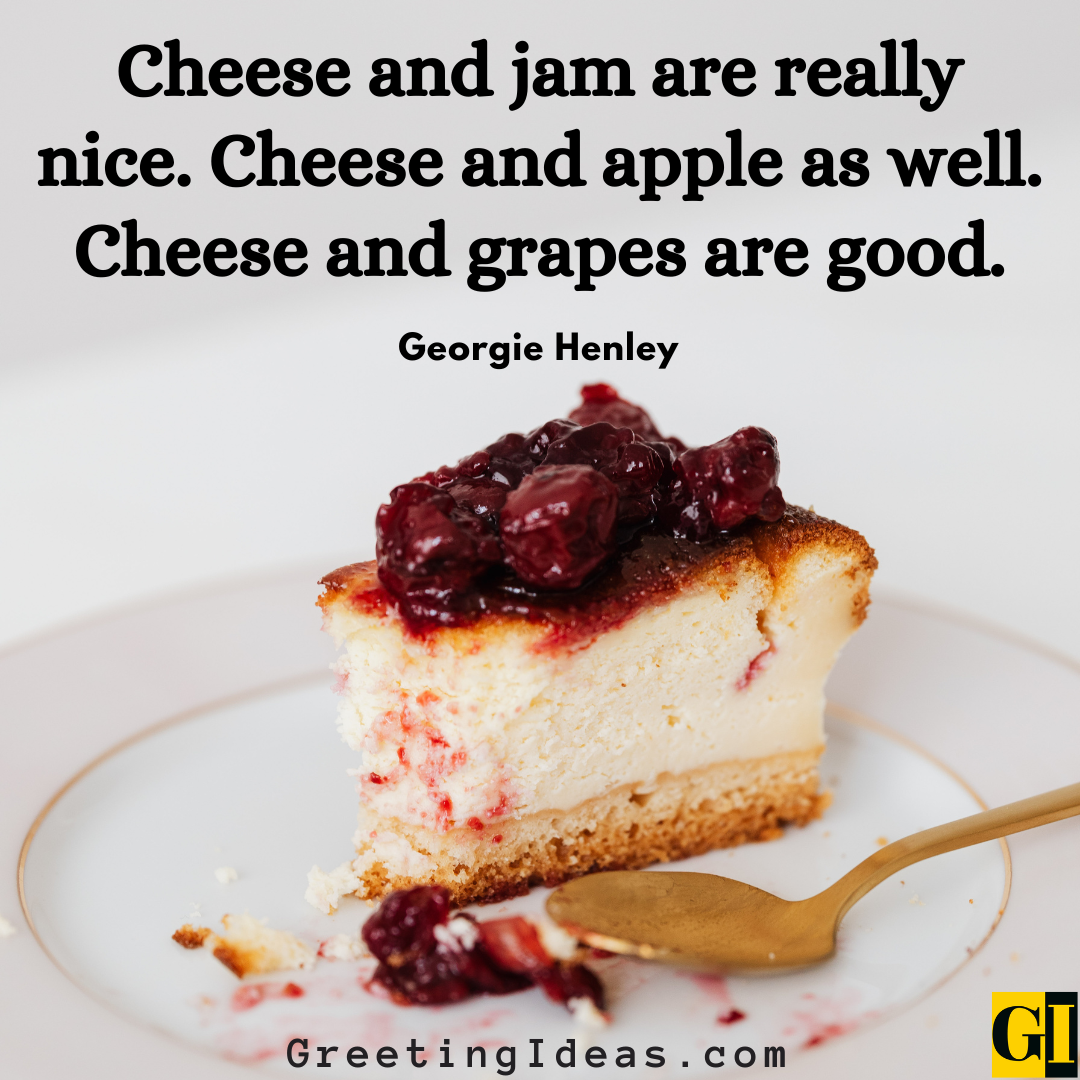 Also Read: 25 Best Yummy Quotes And Sayings For The Foodies
Happiness is like jam. You can't spread it without getting some on yourself.
– Anonymous
Someone who eats pancakes and jam can't be so awfully dangerous. You can talk to him.
– Tove Jansson
Cheese and jam are really nice. Cheese and apple as well. Cheese and grapes are good.
– Georgie Henley
I'll use the knives for spreading jam, and the gas to warm my greying love.
– Charles Bukowski
If we give someone a piece of bread and butter, that's kindness, but if we put jelly or peanut butter on it, then it's loving kindness.
– Barbara Johnson
The way I see it, life is a jelly doughnut. You don't really know what it's about until you bite into it. And then, just when you decided it's good, you drop a big glob of jelly on your best T-shirt.
– Janet Evanovich
Marmalade in the morning has the same effect on taste buds that a cold shower has on the body.
– Jeanine Larmoth
Because the sweeter the cake, the more bitter the jelly can be.
– Lady Gaga
Make a mean peanut butter and jelly sandwich.
– Jack Black
It is as healthy to enjoy sentiment as to enjoy jam.
– Gilbert K. Chesterton
Once it's jam, it can't be strawberries anymore.
– Marilyn Wallace
Some of the jam we thought was for tomorrow, we've already eaten.
– Tony Benn
Would love to go and live in the mountains and make jam.
– Eve Best
Funny Jam Quotes, Captions, And Phrases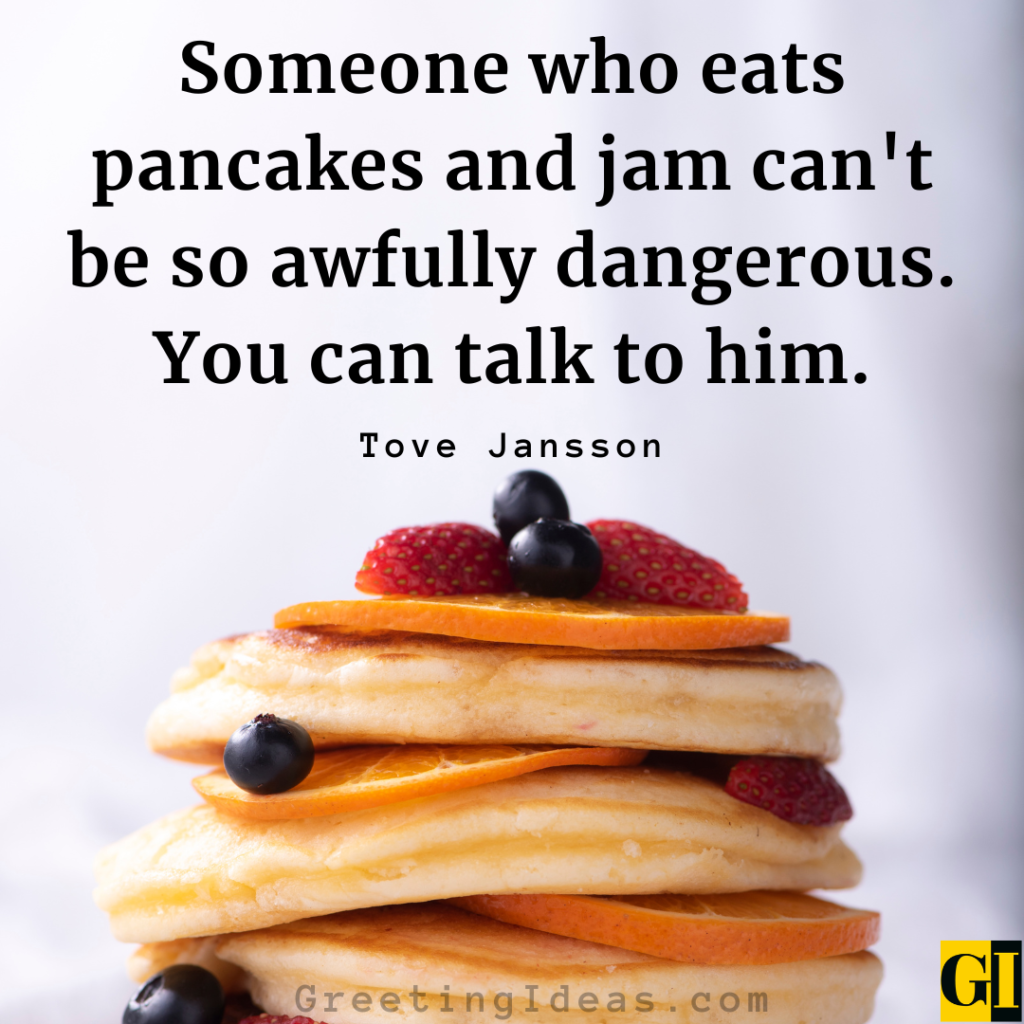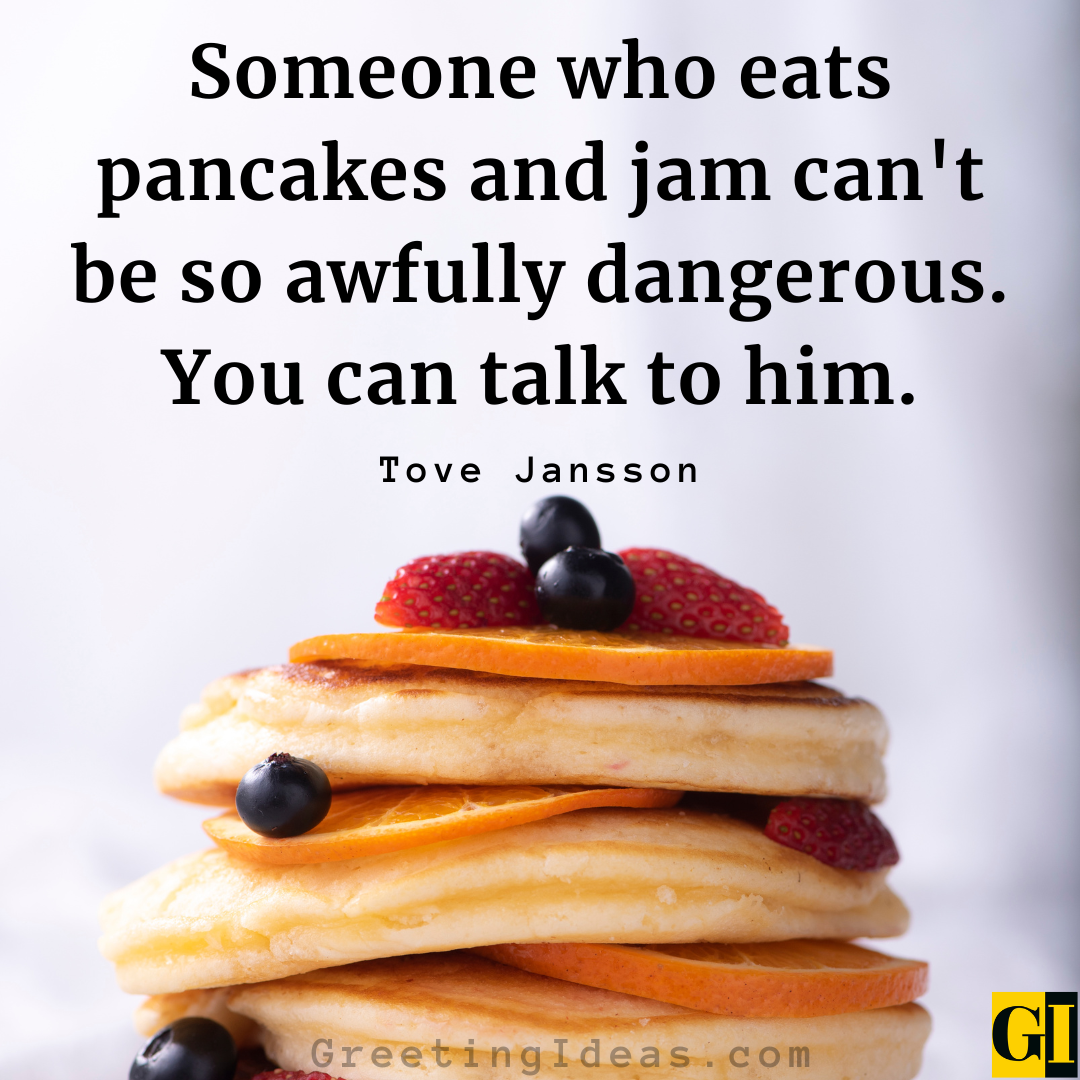 Also Read: 15 Funny Sweet Tooth Quotes and Sayings for the Sweet Lovers
You can't land on the moon and say, Ooh, it's all sticky! It's covered in jam!

– Eddie Izzard
For those dependent on their gardens for fresh food, it was often a case of feast or famine, Strawberries were now so plentiful that made 287 lbs of jam.
– Bee Dawson
Check out the produce bin in your fridge or your cabinet before you buy more. When you see something on the verge of going bad, freeze it, turn it into a sauce, make jam.
– Dana Cowin
Mother very easily made Jam sandwiches under no protest.
– Diana Wynne Jones
Let's put the jam on the lower shelf so the little people can reach it.
– Ralph Yarborough
Likest thou jelly within thy doughnut?
– Jim Butcher
Never set your stomach for a jelly-bread sandwich until you're sure there's some jelly.
– Charles M. Schulz
You can spread jelly on the peanut butter but you can't spread peanut butter on the jelly.
– Dick Van Dyke
The jelly, the jam and the marmalade, and the cherry and quince preserves she made. And the sweet-sour pickles of peach and pear, with cinnamon in 'em, and all things rare. And the more we ate was the more to spare.
– James Whitcomb Riley
And he went on eating his marmalade as though everything were natural.
– Daphne du Maurier
Don't slather it with butter or margarine and ruin it. It's a good idea to use marmalade or something or just to toast it.
– Elizabeth Hiser
When you stir your rice pudding, Septimus, the spoonful of jam spreads itself round making red trails like the picture of a meteor in my astronomical atlas. But if you stir backwards, the jam will not come together again. Indeed, the pudding does not notice and continues to turn pink just as before. Do you think this is odd?
– Tom Stoppard
And the Quangle Wangle said to himself on the crumpetty tree, jam; and jelly; and bread; are the best of food for me.
– Edward Lear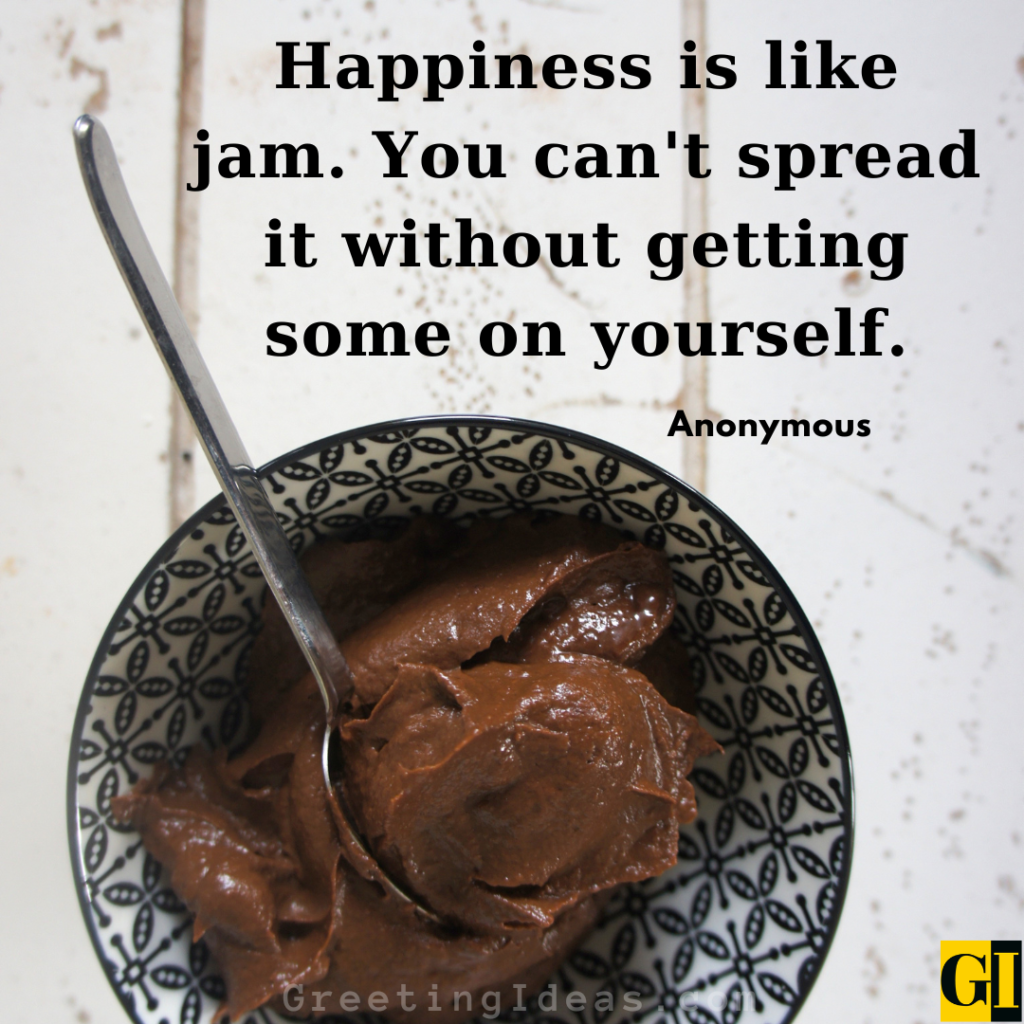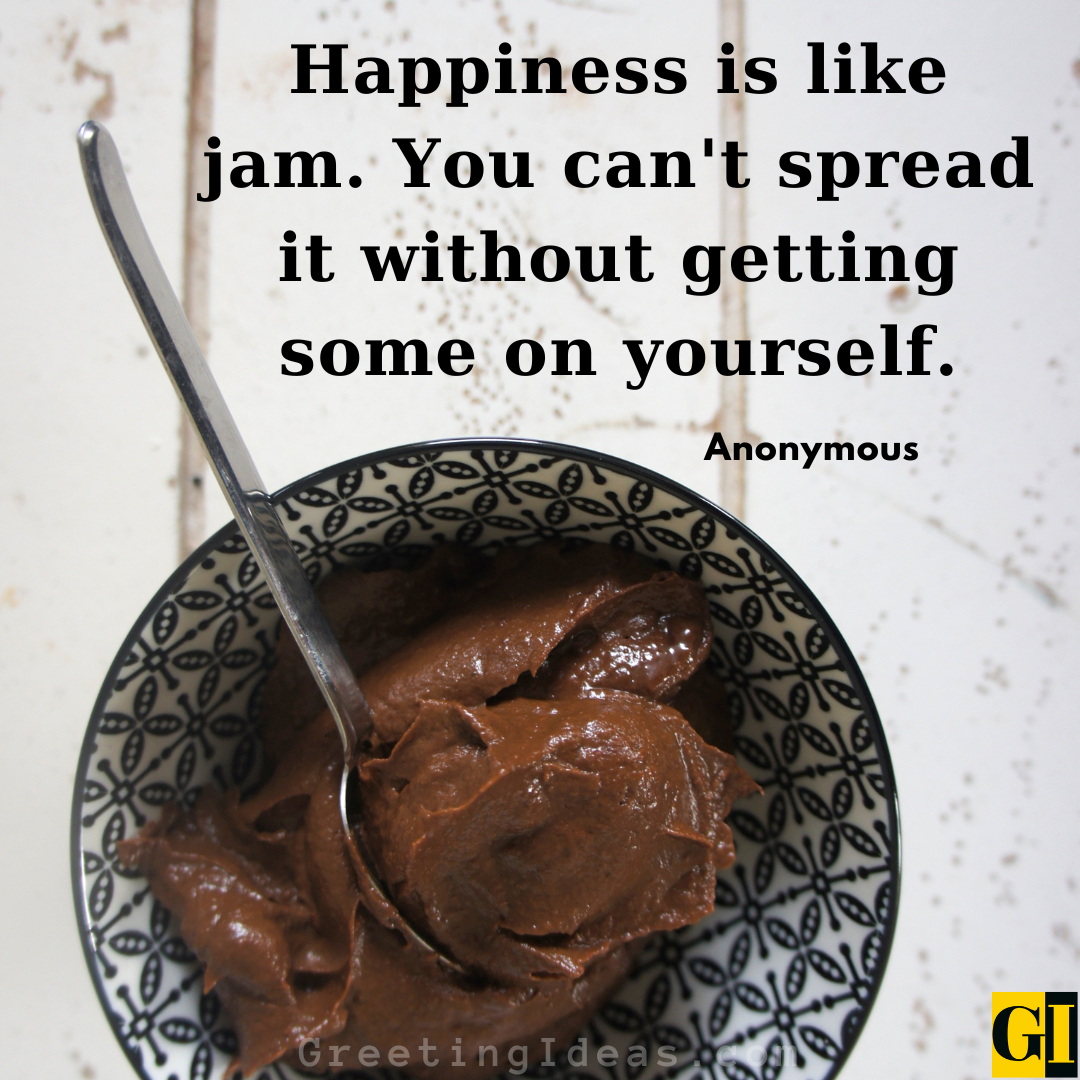 Also Read: 20 Yummy and Delicious Waffle Quotes and Sayings for Foodies
We hope you liked reading our famous jam quotes collection.
Share it with your loved ones and in social circles.
Sharing is Caring!