FTC disclaimer. This post contains affiliate links, and I will be compensated if you purchase through one of my links.
These powerful and insightful down to earth quotes and sayings from famous philosophers remind us to be humble even in the face of uncertainty.
Staying down to earth and humble even when we touch the pinnacle of success is one of the most laudable qualities of any individual.
The wise ones say the humble person never stops learning and never adopts unnecessary arrogance, tantrums, and fake attitude.
Let's live a humble life following the sentiment of Joe Sacco's Quote – 'Be humble and grateful for what you have, and the universe will reward your gratitude.'
Best Down to Earth Quotes and Sayings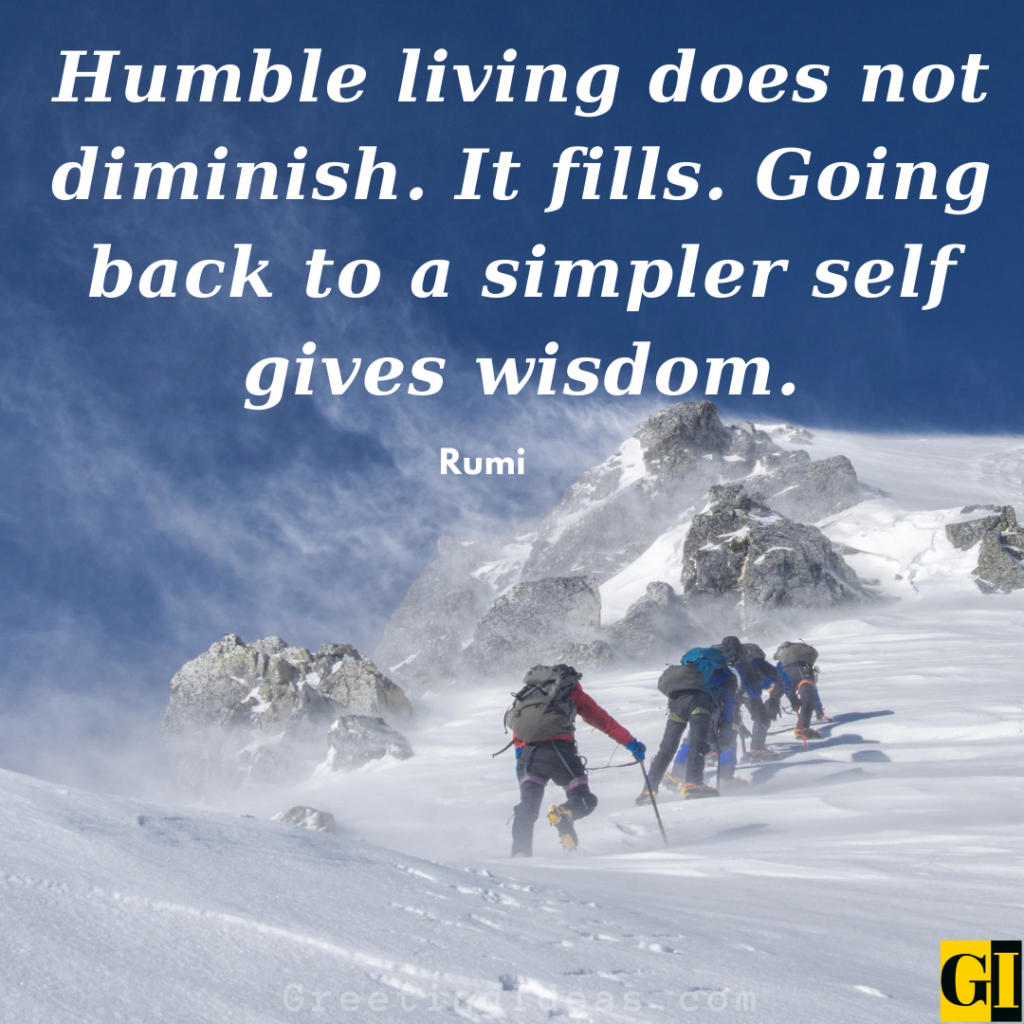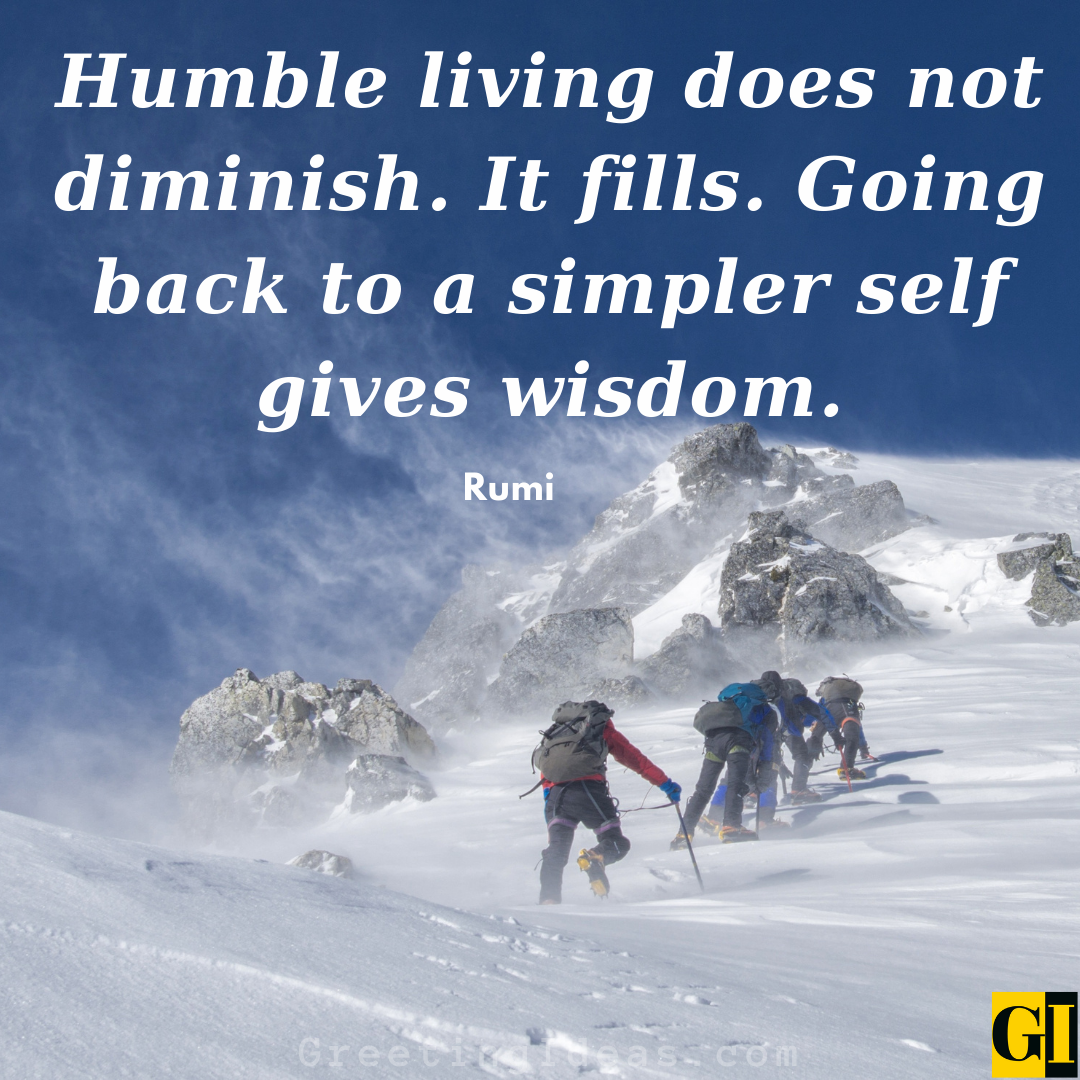 Also Read: 50 Top Accountability Quotes For Responsibility & Leadership
The day you become humble is the day you become successful.
– Naveen Jain
Humble living does not diminish. It fills. Going back to a simpler self gives wisdom.
– Rumi
Humble hearts have humble desires.
– George Herbert
Be humble in order to attain enlightenment. Thus, after attaining it, be more humble still.
– Samael Aun Weor
A humble person never stops learning.
– Todd Blackledge
Be humble, if thou would'st attain to wisdom. Be humbler still, when wisdom thou hast mastered.
– H Hahn Blavatsky
The humble man makes room for progress; the proud man believes he is already there.
– Ed Parker
Be humble, believe in yourself, and have the love of the world in your heart.
– Michael Jackson
Being humble and sweet is the hardest thing you can do.
– Jemima Kirke
The humble ones are always learning and improving, and their secret is always that it's a secret.
– Criss Jami
To be humble is to be teachable.
– Richard G. Scott
Be humble and grateful for what you have and the universe will reward your gratitude.
– Joe Sacco
Stay Down to Earth Quotes and Sayings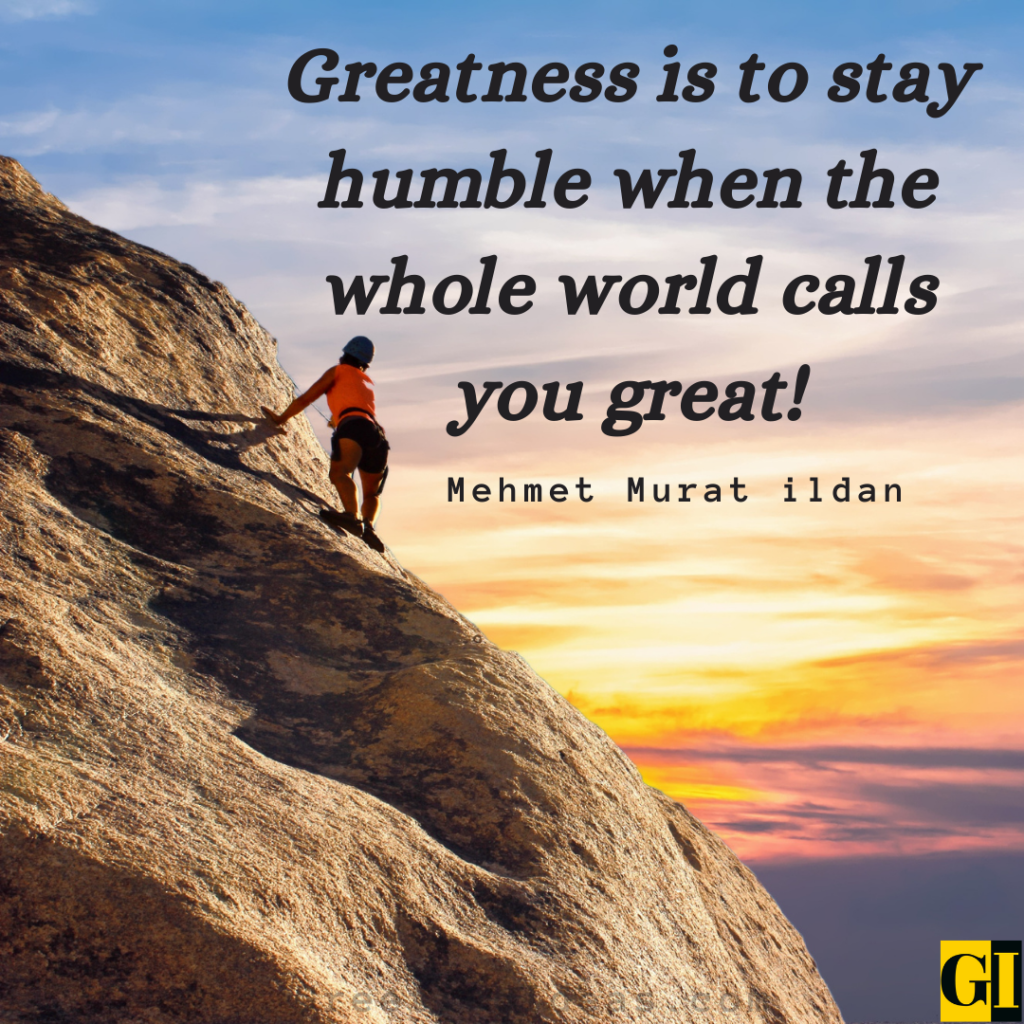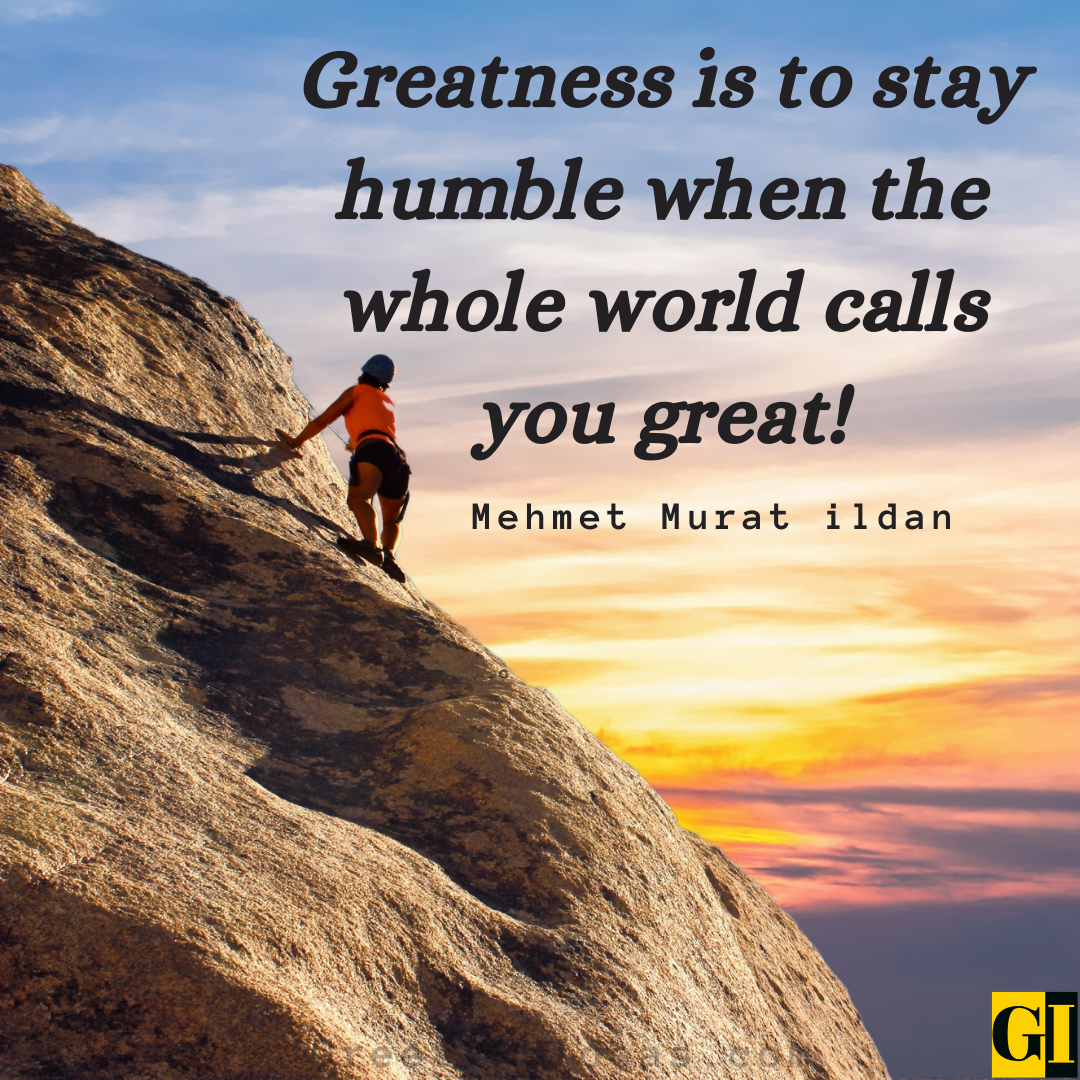 Also Read: 50 Greatest Accomplishment Quotes and Sayings for Achievers
People who are humble don't talk too much; they listen.
– Frederick Lenz
We need to be humble in the face of uncertainty.
– Paul DePodesta
Being humble matters.
– Kevin Hart
Being humble doesn't mean you lose; it means you have won. Give the victory to others.
– Tsem Tulku
Stay humble, stay grounded, remember what got you to that level-and that's hard work.
– Tim Howard
If you want to become humble, the first thing you have to admit is that you are proud.
– Michael Catt
It is necessary to be humble in order to learn.
– Paulo Coelho
Every challenge makes us to humble our selves. We learn to know and depend on our creator.
– Lailah Gifty Akita
Learn to humble yourself, you are but earth and clay.
– Thomas a Kempis
Humble souls are fearful of their own strength.
– William Gurnall
A humble man will always receive the best that others have to offer; for he recognizes the truth.
– Jeremy Aldana
If you are humble enough to admit to your flaws then you are capable of correcting them.
– Innocent Mwatsikesimbe
Always Be Down to Earth Quotes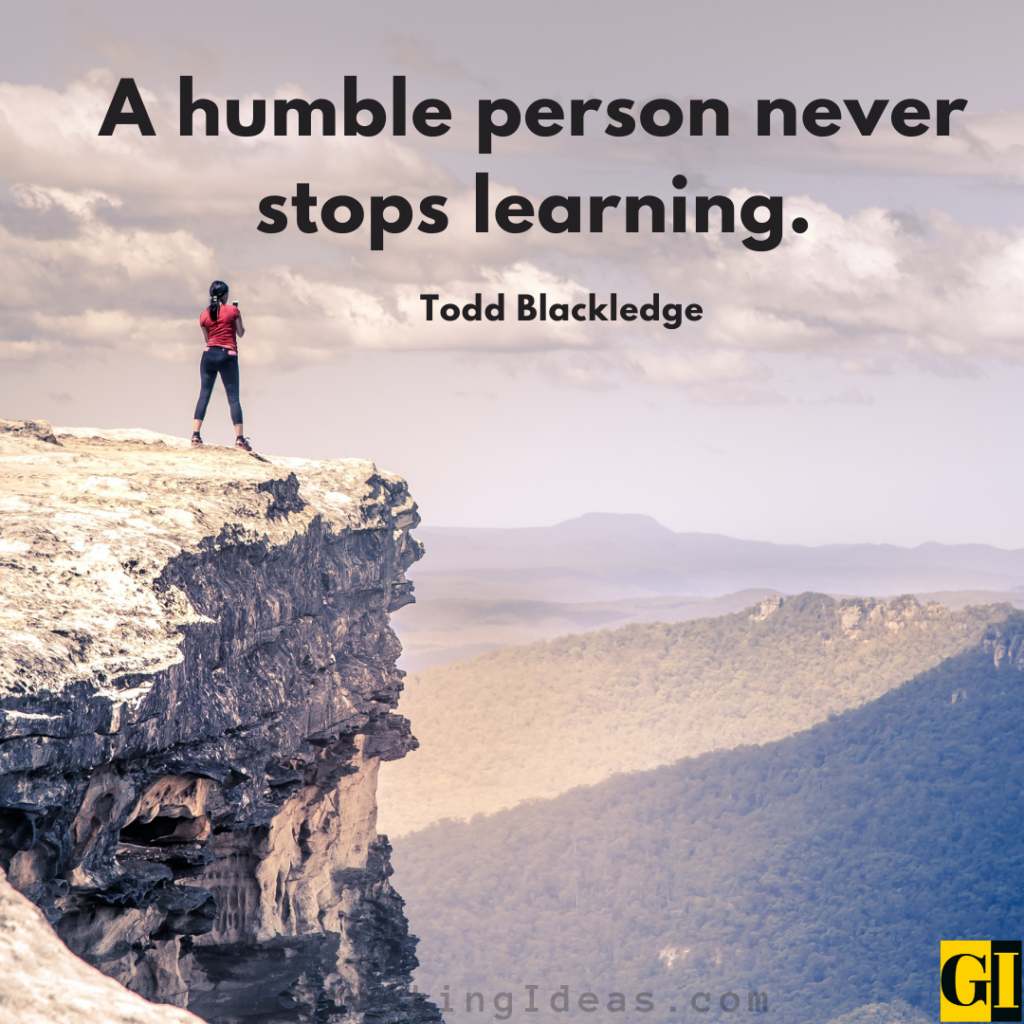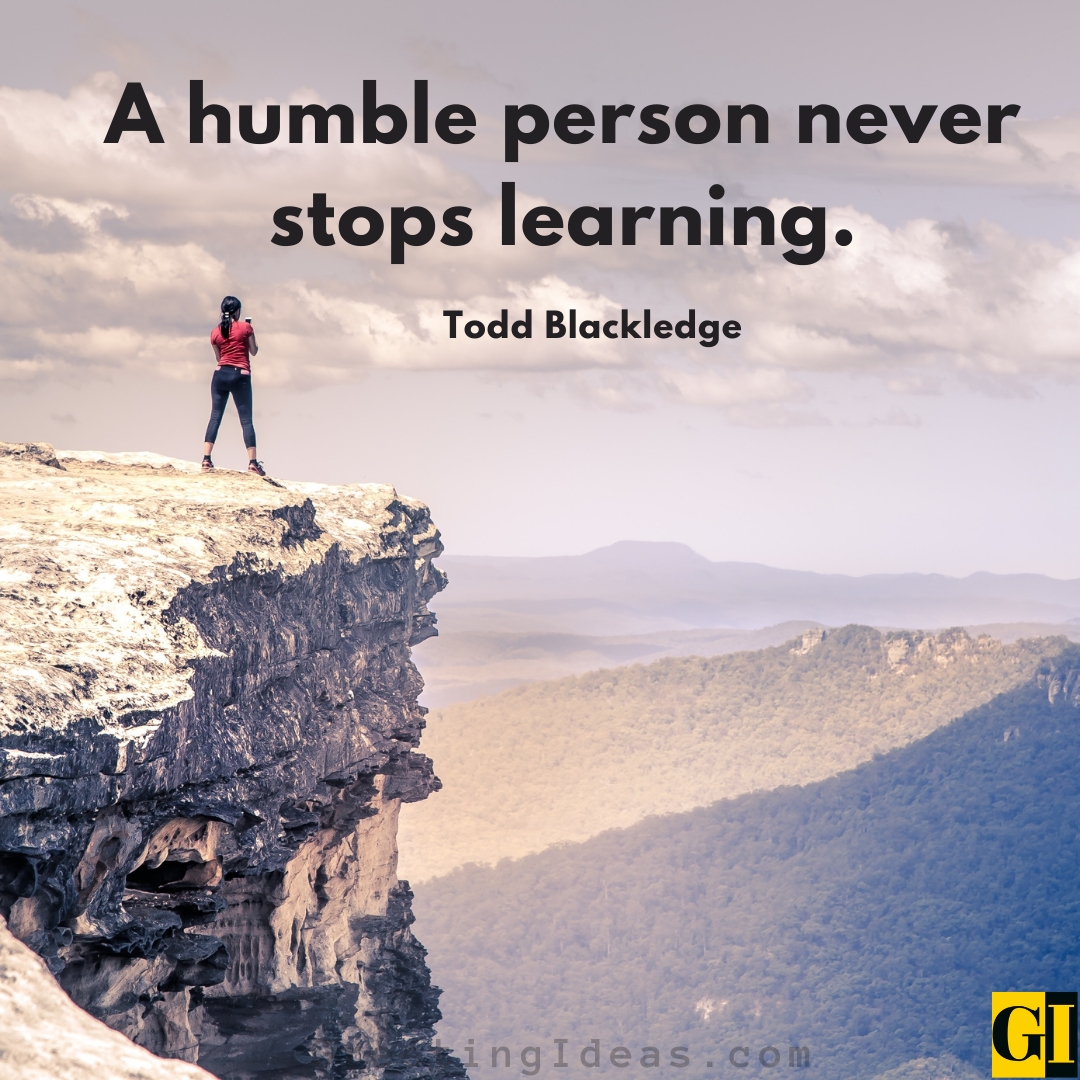 Also Read: 50 Best Zen Quotes on Love, Life, Change, Silence and Death
Being humble is cooler than being famous.
– Robin Sharma
Nonchalance is the ability to remain down to earth when everything else is up in the air.
– Earl Wilson
Be honest and humble enough to learn from everybody.
– Ricardo Liborio
We have to humble ourselves and the way you do that is by serving other people.
– Tim Tebow
There's a difference to being humble and being humbled.
– Fraser Young
If we become increasingly humble about how little we know, we may be more eager to search.
– John Templeton
Greatness is to stay humble when the whole world calls you great!
– Mehmet Murat ildan
If you're humble and hardworking, opportunities will arise for you.
– RACHAEL RAY
The humble are in danger when those in power disagree.
– Phaedrus
Those who are humble enough to learn anew will succeed in this new age.
– Robert T. Kiyosaki
Humble people ask for help.
– Joyce Meyer
Real Down to Earth Quotes and Sayings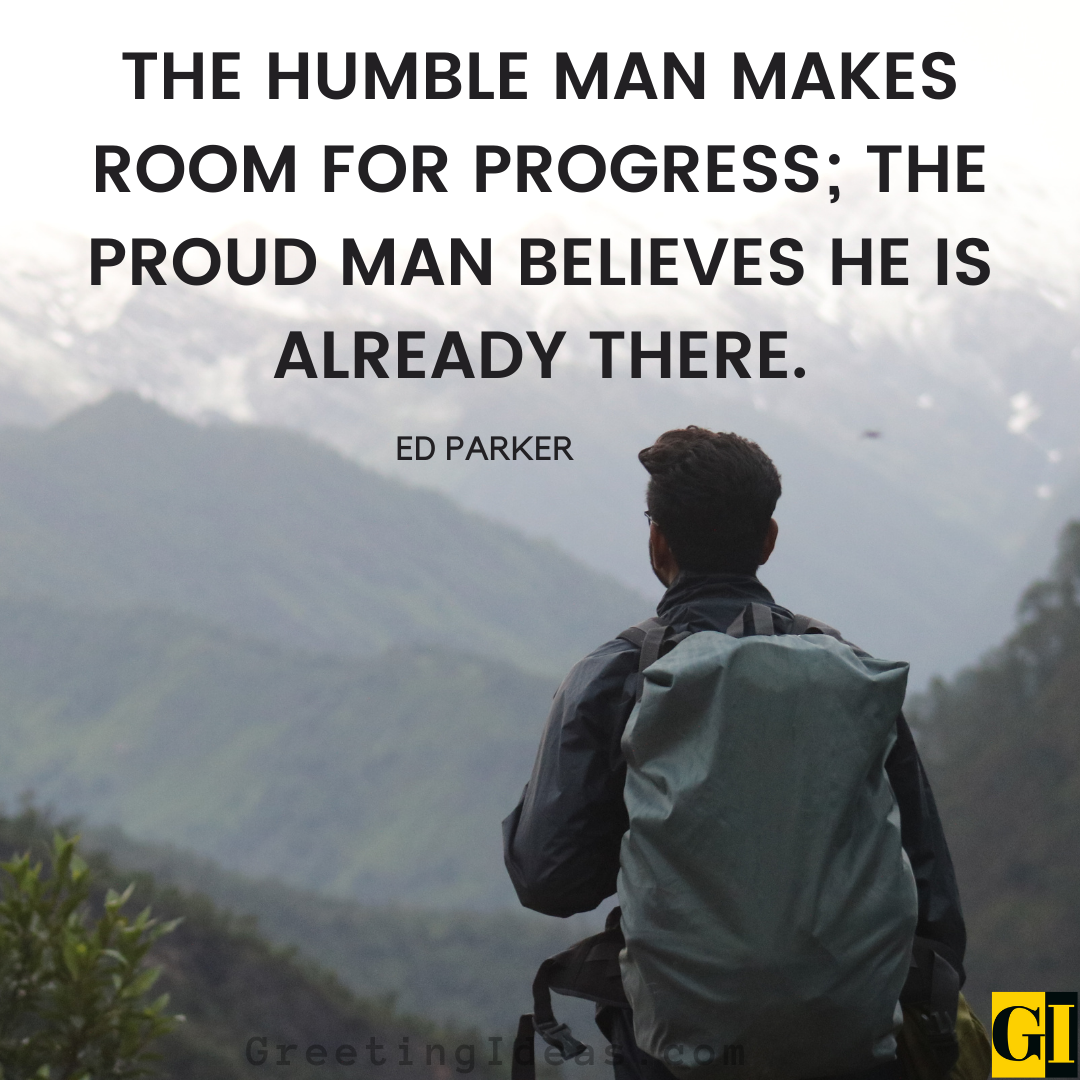 Also Read: 80 Key to Being Happy Quotes and Sayings with Yourself
We hope you enjoy reading our famous down to earth quotes collection.
Share it with your loved ones and in social circles.
Sharing is Caring!