FTC disclaimer. This post contains affiliate links, and I will be compensated if you purchase through one of my links.
Let these heart-wrenching obituary quotes and sayings act as comfort words while one is mourning the death of a friend, parent, spouse, or grandparents.
An obituary is a heartfelt note to say goodbye to a death of a dear and loved person.
It is a great act of tribute to the death of a beloved human being out of tremendous respect and admiration.
Best Obituary Quotes and Sayings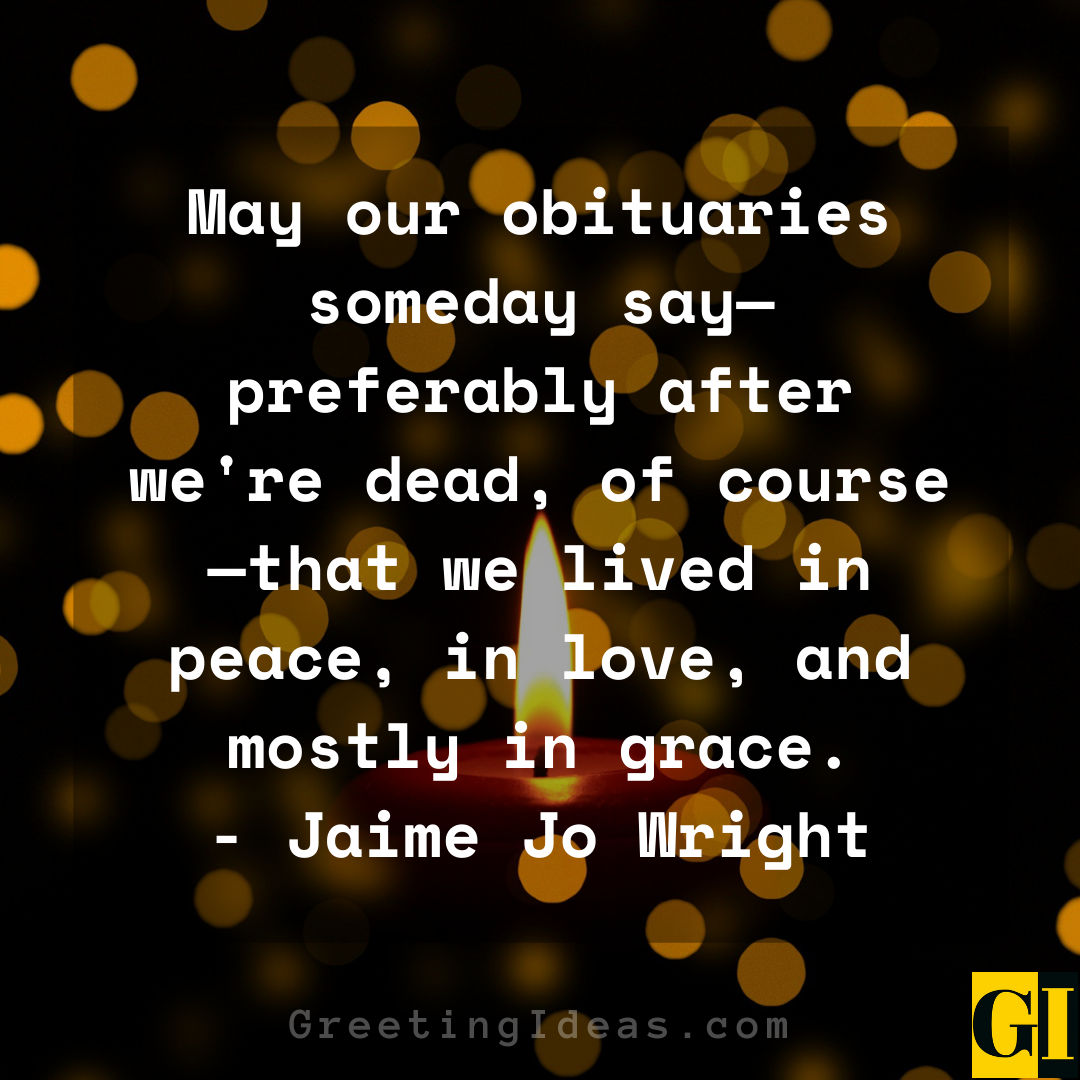 Also Read:30 Positive and Spiritual Universe Quotes and Sayings
Read your own obituary notice; they say you live longer. Gives you second wind. New lease of life.
– James Joyce
May our obituaries someday say—preferably after we're dead, of course—that we lived in peace, in love, and mostly in grace.
– Jaime Jo Wright
No eulogy is due to him who simply does his duty and nothing more.
– Saint Augustine
One way to evaluate your own reputation is to think about what would be said of you at your eulogy.
– Brian Koslow
Until today, you may not have realized that your life provides the content of your obituary. Just for today, examine your life. Think about all of the things you want to leave behind. Remember, the good thing about doing this today is that you still have time to rewrite your life's content if necessary.
– Iyanla Vanzant
Also Read:20 Beautiful Unforgettable Quotes about Life and Memories
Read obituaries. They are just like biographies, only shorter. They remind us that interesting, successful people rarely lead orderly, linear lives.
– Charles WheelanRead obituaries. They are just like biographies, only shorter. They remind us that interesting, successful people rarely lead orderly, linear lives.
– Charles Wheelan
Beyond being timely, an obituary has a more subjective duty: to assess its subject's impact.
– Walter Cronkite
All publicity is good, except an obituary notice.
– Brendan Behan
Carve your name on hearts, not tombstones. A legacy is etched into the minds of others and the stories they share about you.
– Shannon Alder
A eulogy is a life lived with a loved one or friend condensed into a few moments relating poignant and witty stories about them to a hushed congregation. The deceased has then an eternity to ponder the remarks with the possibility of spectral visitations to request a retraction.
– Stewart Stafford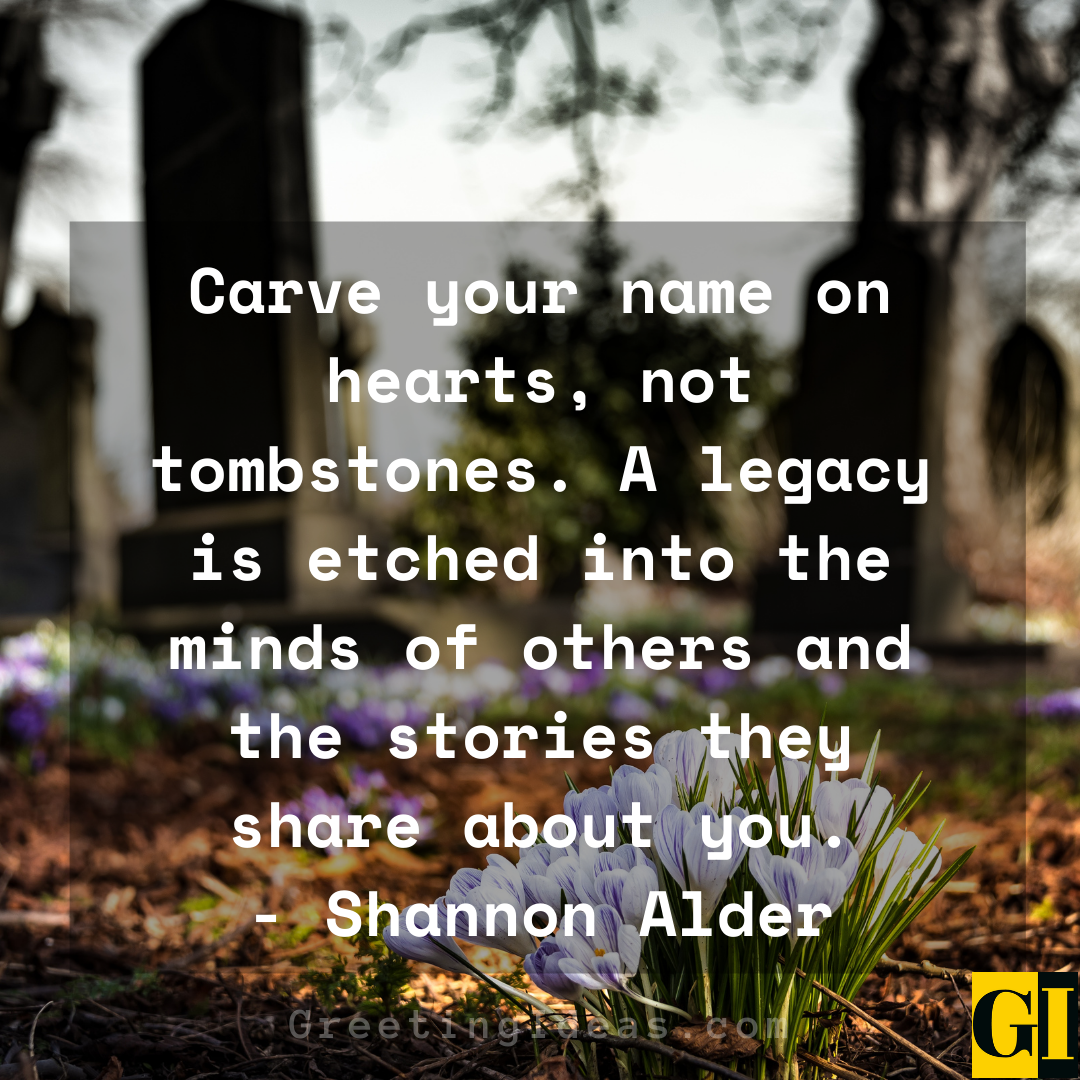 Also Read: 50 True and Deep Love and Affection Quotes and Sayings
It's like obituaries, when you die they finally give you good reviews.
– Roger Maris
In a bid to leave behind something worth more than an obituary notice on posters, some dance with death as if their present life is a photocopy only to be disappointed that it is actually the original when faced with a kiss of death.
– Vincent Okay Nwachukwu
There is no such thing as bad publicity except your own obituary.
– Brendan Behan
If you start the day reading the obituaries, you live your day a little differently.
– David Levithan
Eulogy. Praise of a person who has either the advantages of wealth and power, or the consideration to be dead.
– Ambrose Bierce
If you cannot display gloominess when announcing obituary, better eat bitter kola with garlic beforehand and beforeleg.
– Vincent Okay Nwachukwu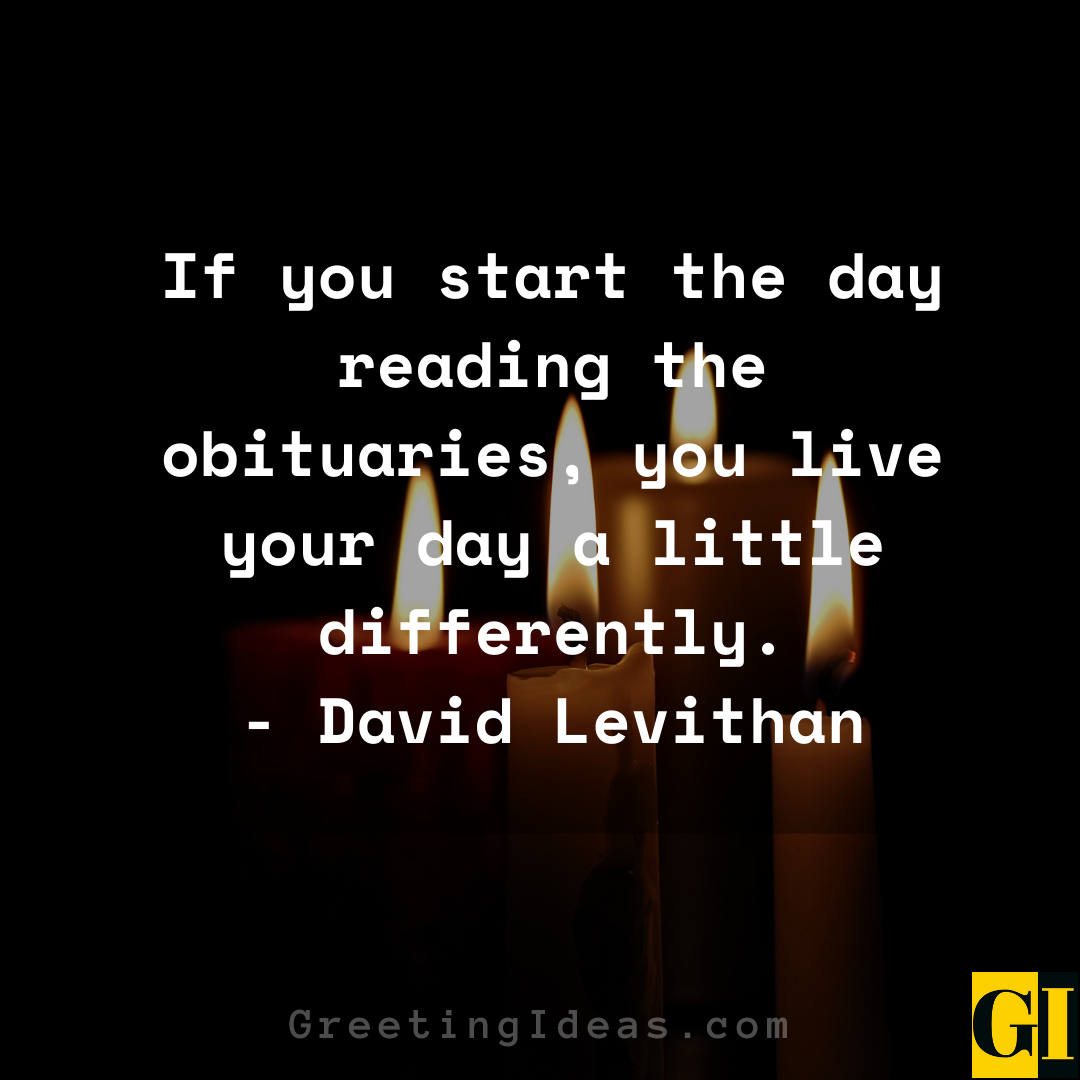 Also Read:55 Inspiring Never Be Ungrateful Quotes and Sayings
We hope you enjoy reading our obituary quotes collection.
Share it with your loved ones and in social circles.