We hope our delicious collection of yummy quotes of food from food lovers worldwide is going to entice your taste buds.
Who doesn't love good company, delicious food, and a great conversation? Perfect Right!
Every food cooked with love, patience, and delicate fineness is always yummy and finger-licking.
You will be astonished that it is the most simple food with simple ingredients when eaten around a loving family, and friends have a different yumminess to it.
Best Yummy Quotes and Sayings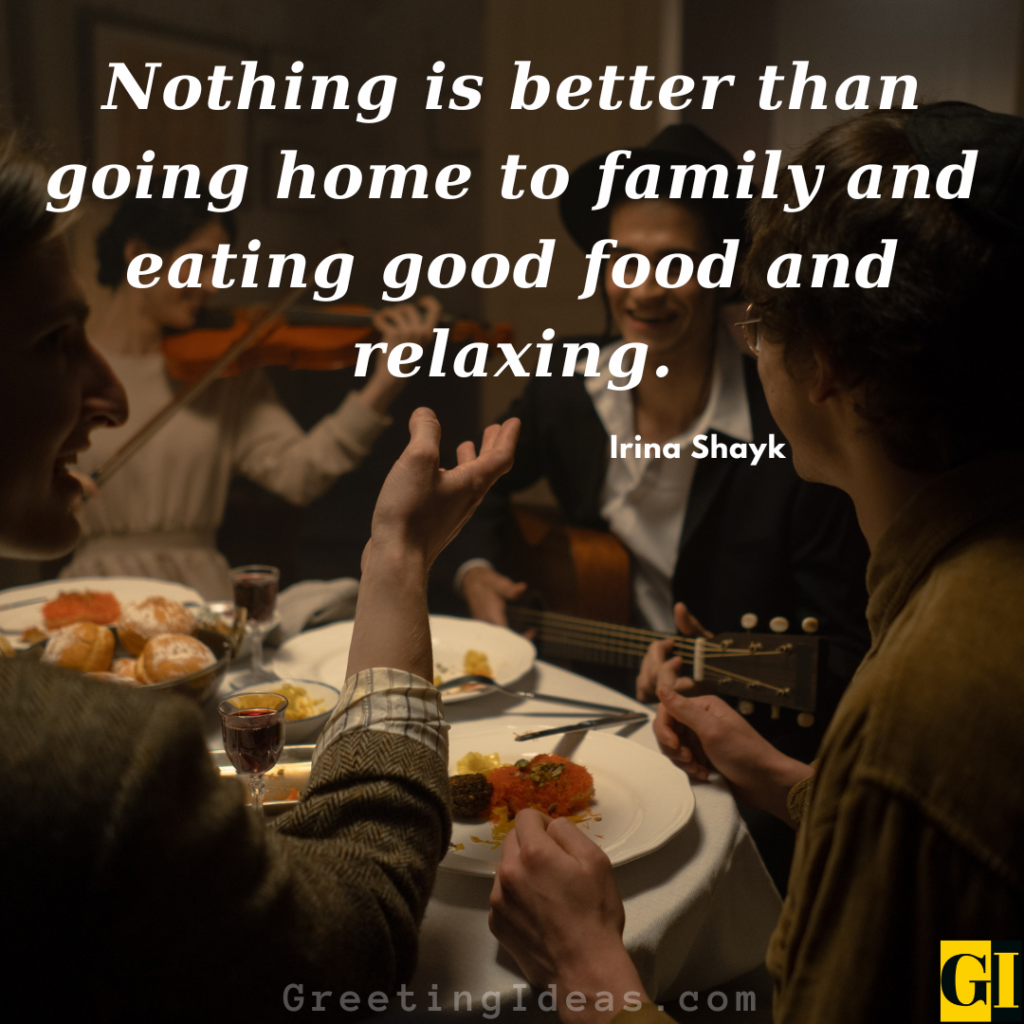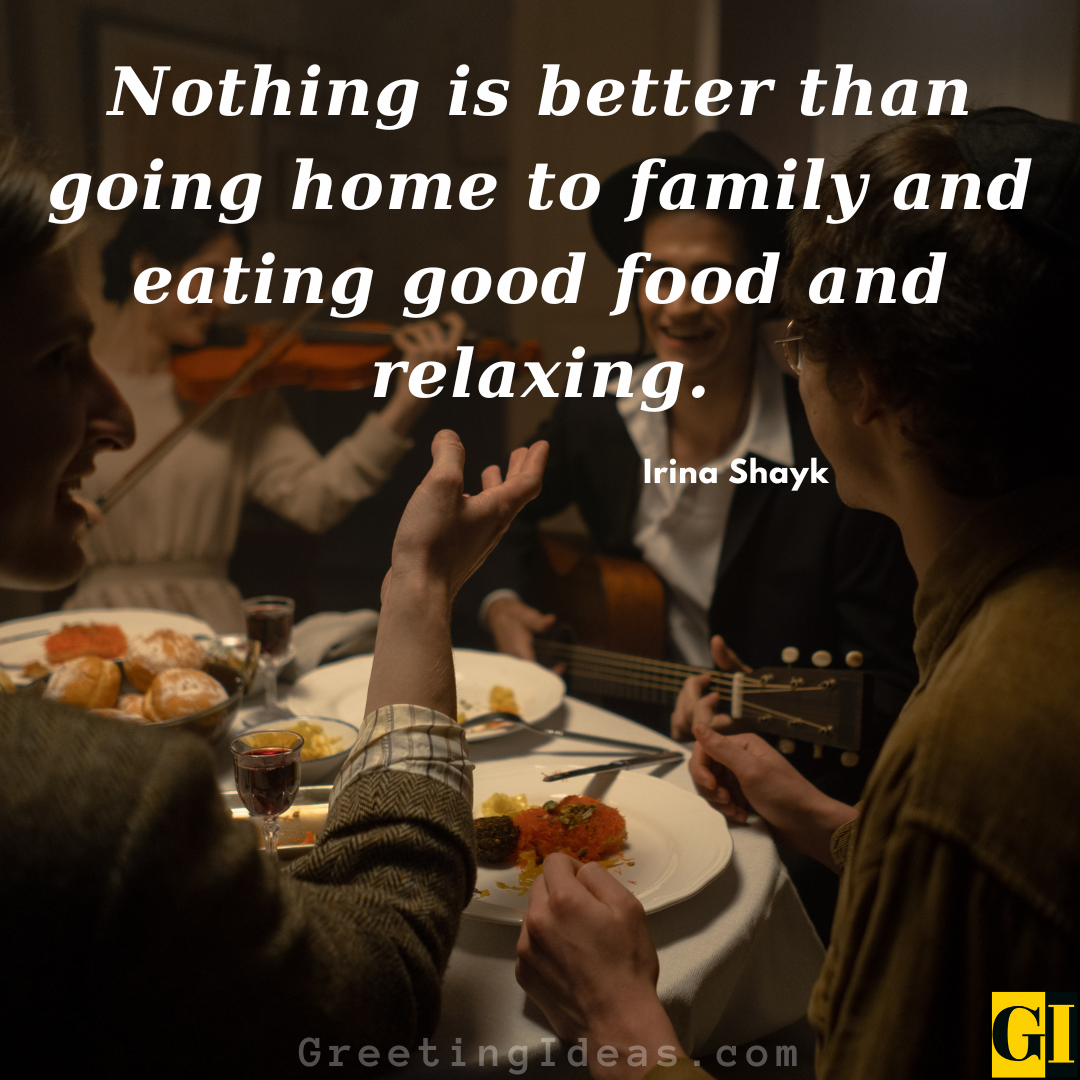 Also Read: 15 Funny Sweet Tooth Quotes and Sayings for the Sweet Lovers
Nothing brings people together like good food.
– Anonymous
But all that being said about modulation, if you're serving people delicious food, they won't complain.
– Sally Schneider
One should not attend even the end of the world without a good breakfast.
– Robert A Heinlein
Laughter is brightest, where food is best.
– Irish Proverb
A great dinner must include not only yummy food, but good converstion.
– Laurie David
Part of the secret to success in life is to eat what you like and let the food fight it out inside.
– Mark Twain
You don't need a silver fork to eat good food.
– Paul Prudhomme
Nothing is better than going home to family and eating good food and relaxing.
– Irina Shayk
It is sometimes necessary for each person. Fill up with delicious food, get drunk, sing loudly and chat frivolously.
– Haruki Murakami
The way to entice people into cooking is to cook delicious things.
– Yotam Ottolenghi
Good food is very often, even most often, simple food.
– Anthony Bourdain
After a good dinner one can forgive anybody. Even one's own relatives.
– Oscar Wilde
Yummy Quotes On Food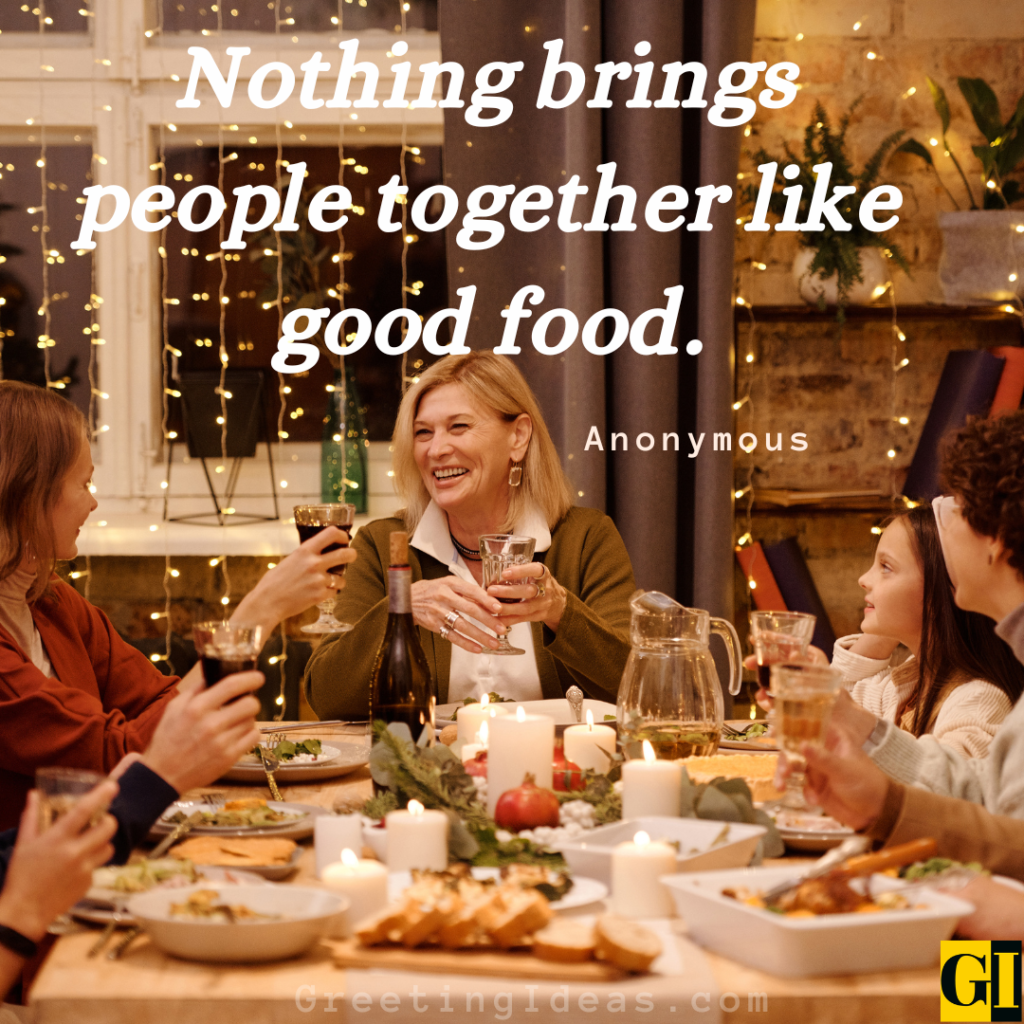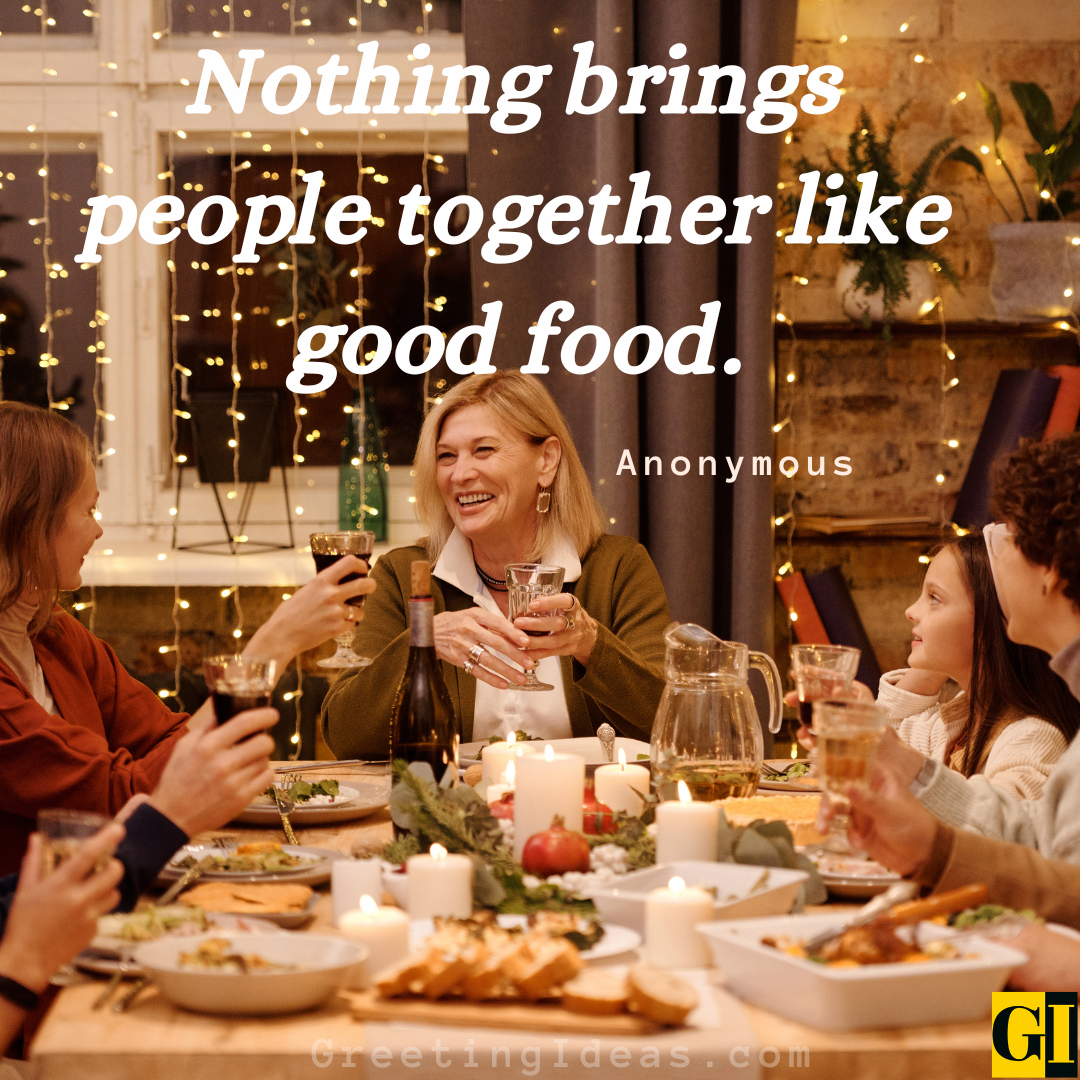 Also Read: 50 Inspiring Deep Life Quotes and Sayings for a Better You
Food is essential to life; therefore, make it good.
– Anonymous
Patience is the secret to good food.
– Gail Simmons
If you do not try to make food delicious, you will find that nature has made it so.
– Masanobu Fukuoka
Every time you use the word 'healthy,' you lose. The key is to make yummy, delicious food that happens to be healthy.
– Marcus Samuelsson
Clean plates don't lie.
– Dan Barber
Nothing can be delicious when you are holding your breath.
– Anne Lamott
The best way to celebrate the holidays is with some delicious food.
– Rachel Hollis
Good food is all the sweeter when shared with good friends.
– Anonymous
Your diet is a bank account. Good food choices are good investments.
– Bethenny Frankel
Thanks cows. I appreciate your tastiness.
– Craig Ferguson
It's fun to get together and have something good to eat at least once a day. That's what human life is all about – enjoying things.
– Julia Child
Everyone I know is looking for solace, hope and a tasty snack.
– Maira Kalman
Looks Yummy Quotes and Sayings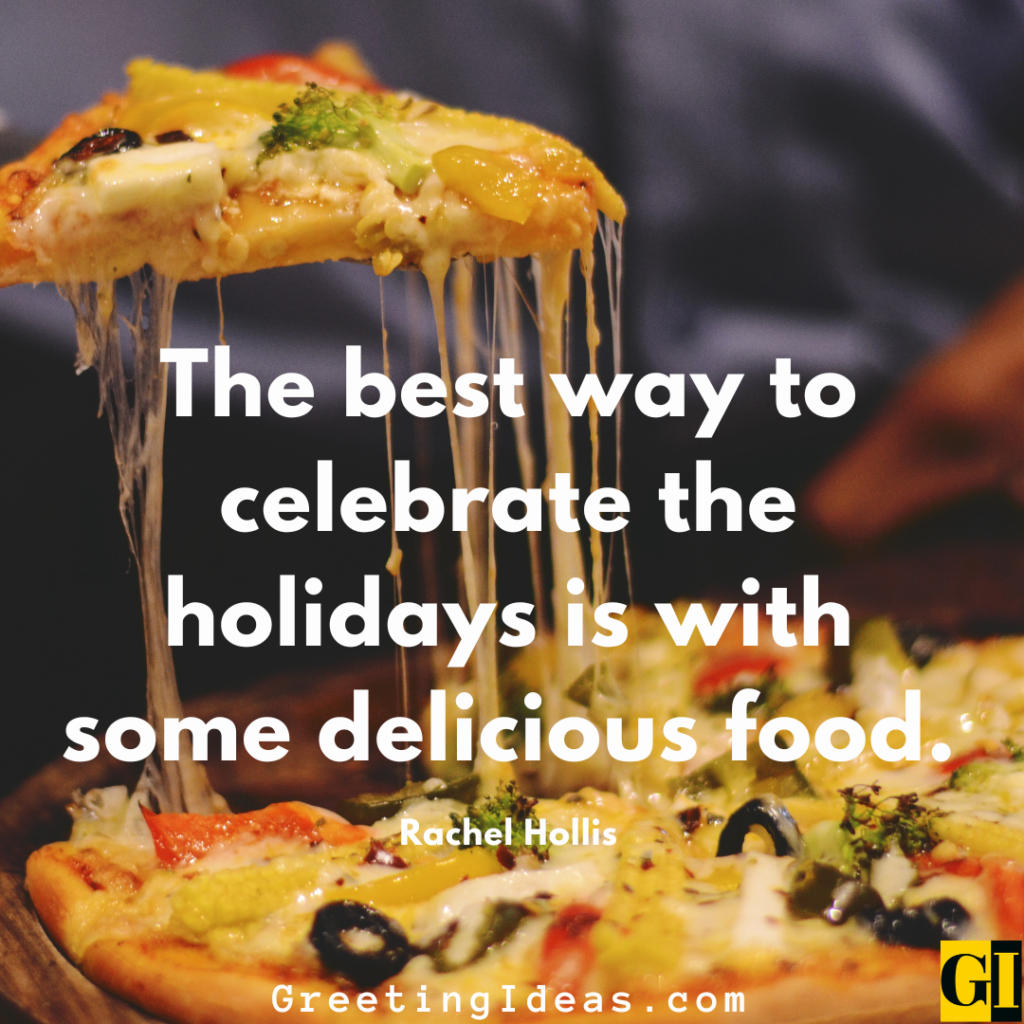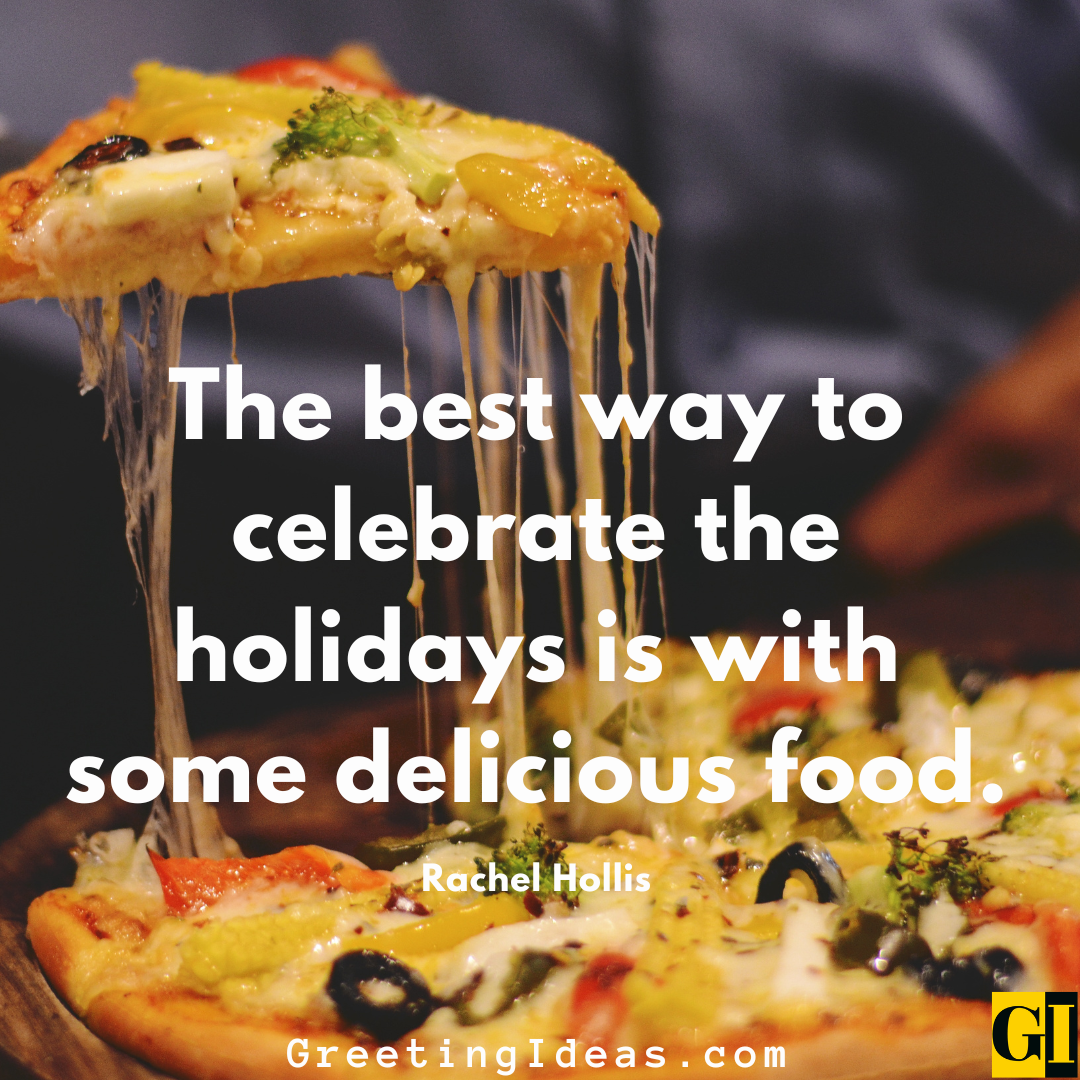 Also Read:50 Top Delightful Quotes on Little Moments in Life
We hope you enjoy reading our famous yummy quotes collection.
Share it with your loved ones and in social circles.
Sharing is Caring!