FTC disclaimer. This post contains affiliate links, and I will be compensated if you purchase through one of my links.
Let our inspiring do not underestimate quotes and sayings stop us from doubting our capacities and realizing our immense capability.
German- American Novelist Charles Bukowski has a beautiful saying on how to take responsibility for one's life and stop playing the self-pity card.
He quotes, ' No one can save you but yourself,
And you are worth saving.
It's a war not easily won,
But if anything is worth winning,
Then, this is it.'
That's my all-time favorite saying with affirmative life sentiments, and I can never get enough of it.
We all are not destined to live daily life in suffering and shallow gratifications.
Always believe in your self-worth and be committed to saying a firm 'no' to everything, which creates more mental disturbance and fear.
Remember, the external situations and people are unpredictable, but internally what we think of ourselves is in our control area.
Nobody can create distress to our self-worth if we are committed rock-solid internally to clarity and understanding of who we are and what we want to do in life.
Let the world keep doubting our capacities, but let's be anchored clearly on our life journey and live in alignment with our definition of a great life.
A great life is possible when we gather the courage to test our weaknesses from time to time and challenge our comfort zone, and continuously become better individuals than yesterday.
Keep rejecting all unworthiness in life that drains you out mentally; what remains is a worthy, calm and beautiful life.
Let's Les brown uplifting quote keep echoing in your heart, 'Don't underestimate yourself. You are capable of more than you can ever imagine.'
Best Underestimate Quotes and Sayings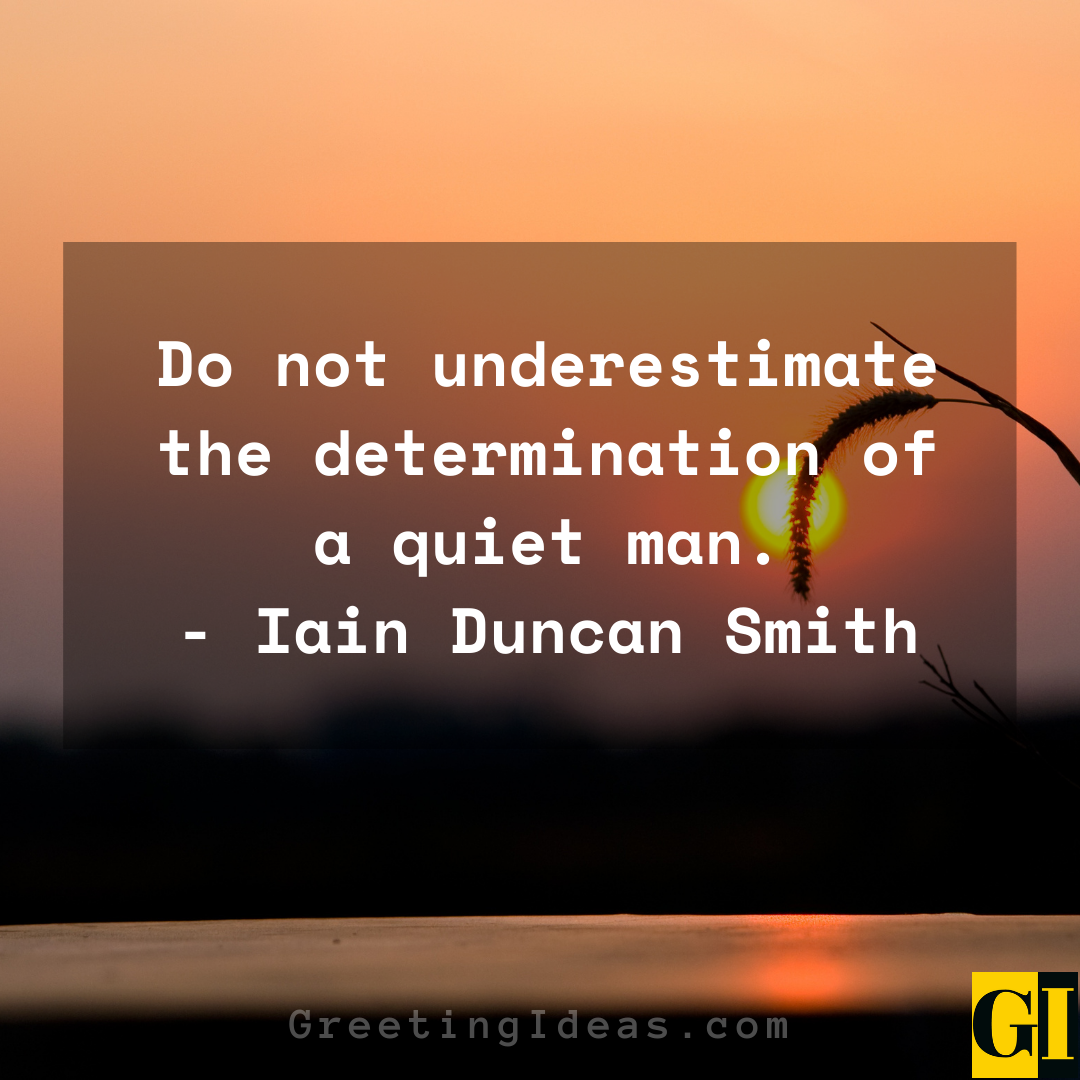 Also Read: 20 Famous and Inspiring Underdog Quotes Sayings in Sports
Never underestimate a man who overestimates himself.
– Franklin D. Roosevelt
Do not underestimate the determination of a quiet man.
– Iain Duncan Smith
Don't underestimate the power of being underestimated.
– Tim Fargo
Never underestimate someone else's pain.
– Jackie Martin
Never underestimate the power of dreams and the influence of the human spirit. We are all the same in this notion: The potential for greatness lives within each of us.
– Wilma Rudolph
Don't underestimate your worth by comparing yourself with others.
– Jaachynma N.E. Agu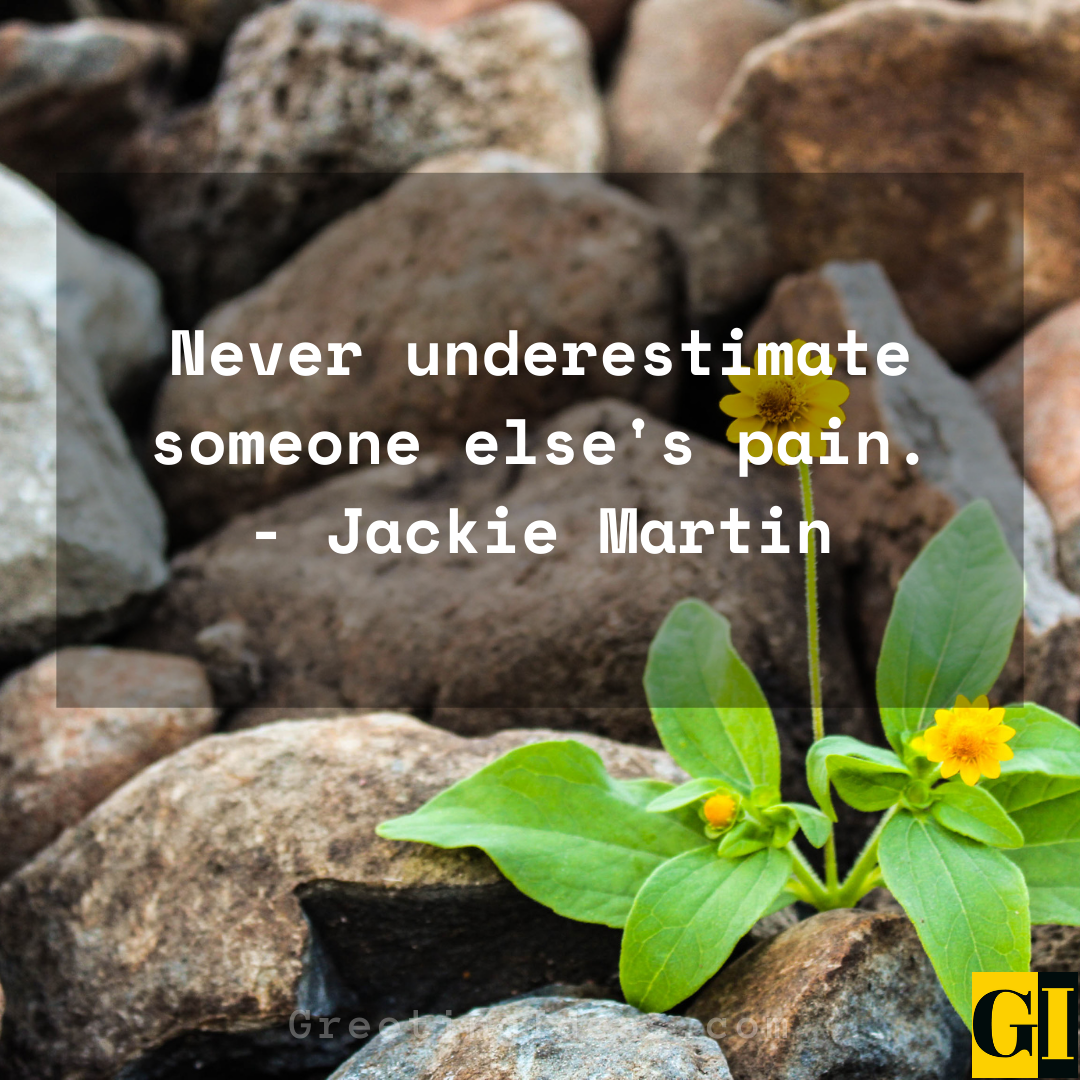 Also Read: 30 Overcoming and Fighting Depression Quotes Sayings on Life
You must never underestimate your opposition.
– John Scarlett
Never underestimate the impact of a small act.
– Tory Burch
Never underestimate the power of human stupidity.
– Robert A. Heinlein
Never underestimate the power of a single prayer.
– Mark Batterson
One should never underestimate the power of books.
– Paul Auster
Never underestimate your own ignorance.
– Albert Einstein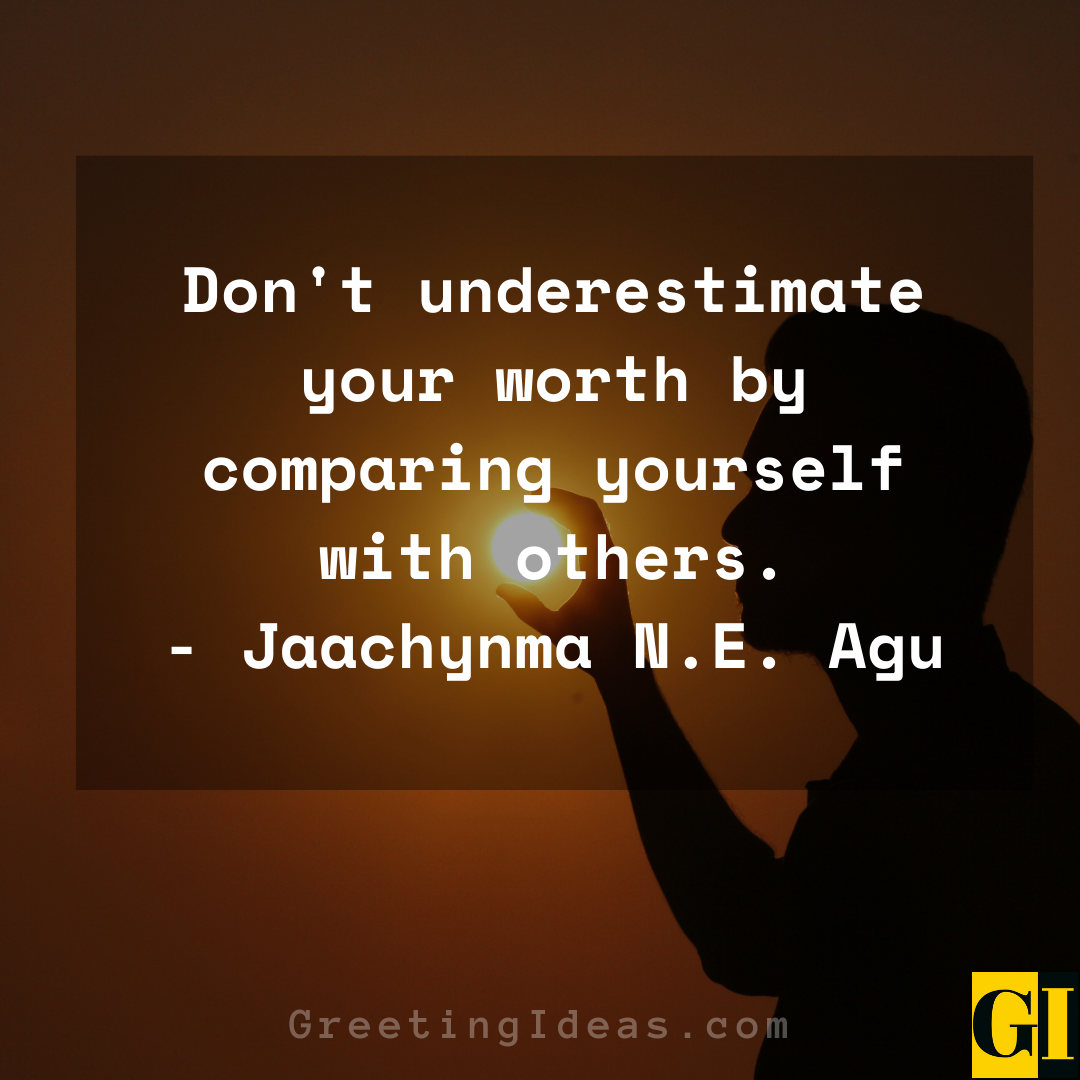 Also Read: 30 Highly Inspiring You are Unstoppable Quotes and Sayings
Never underestimate those who you scar.
– Lauryn Hill
Don't underestimate yourself. You are capable of more than you can ever imagine.
– Les Brown
To underestimate oneself is as much an exaggeration of one's powers than the other.
– Arthur Conan Doyle
Don't underestimate the power of a guilty mind. Never underestimate self-shame and self-destruction.
– Tim Hawken
Too often we underestimate the power of a touch, a smile, a kind word, a listening ear, an honest compliment, or the smallest act of caring, all of which have the potential to turn a life around.
– Leo Buscaglia
Don't underestimate the power of your vision to change the world. Whether that world is your office, your community, an industry or a global movement, you need to have a core belief that what you contribute can fundamentally change the paradigm or way of thinking about problems.
– Leroy Hood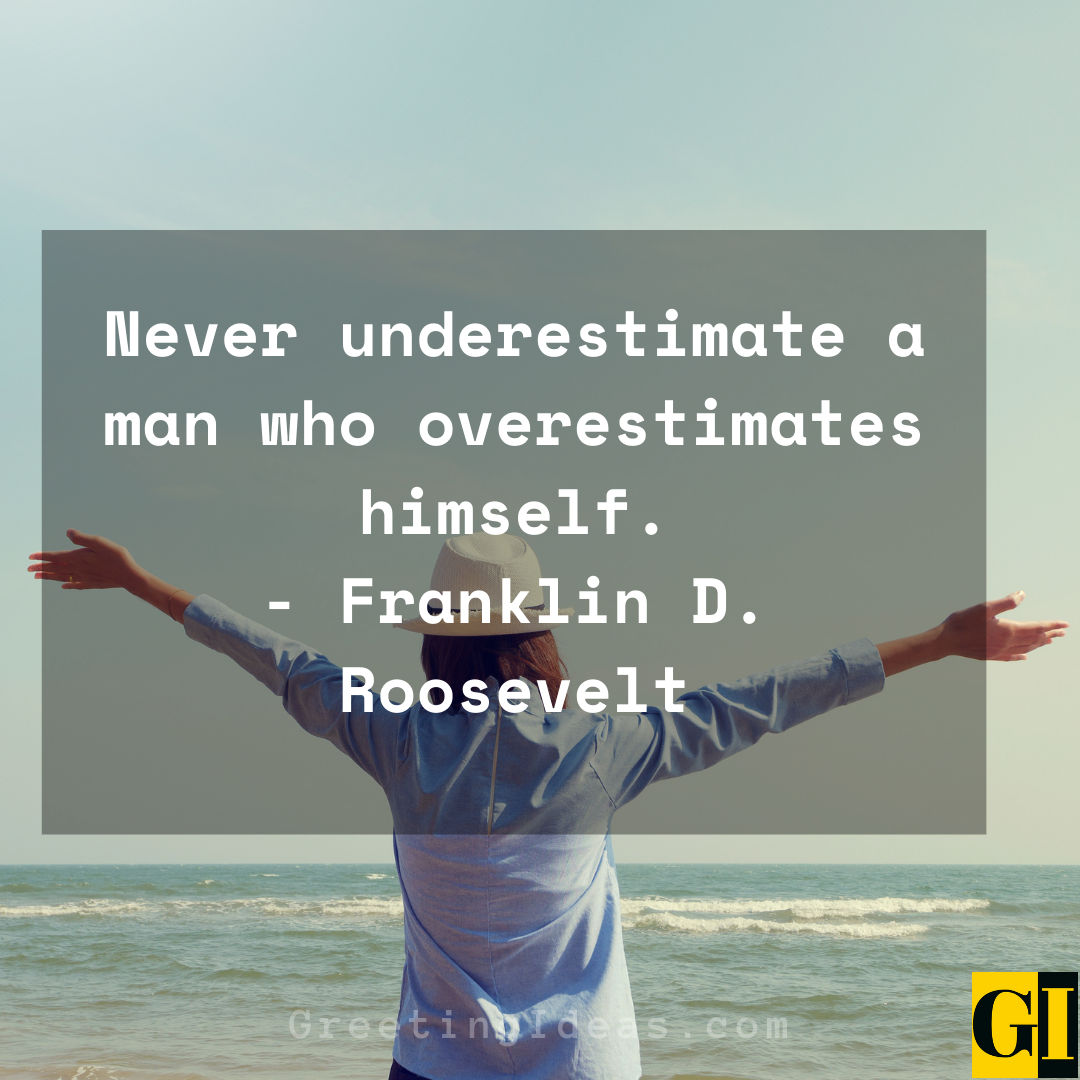 Also Read: 25 Attitude and Egoistic Overconfidence Quotes and Sayings
Never underestimate the power of jealousy and the power of envy to destroy. Never underestimate that.
– Oliver Stone
It is easy to underestimate the demands of an open heart.
– Hisham Matar
Never underestimate the power of the mind to disempower.
– John P. Kotter
Never underestimate a child's ability to get into more trouble.
– Martin Mull
Never underestimate the power of stupid people in large groups.
– George Carlin
Never underestimate the healing power of silliness and absurdity.
– Steve Maraboli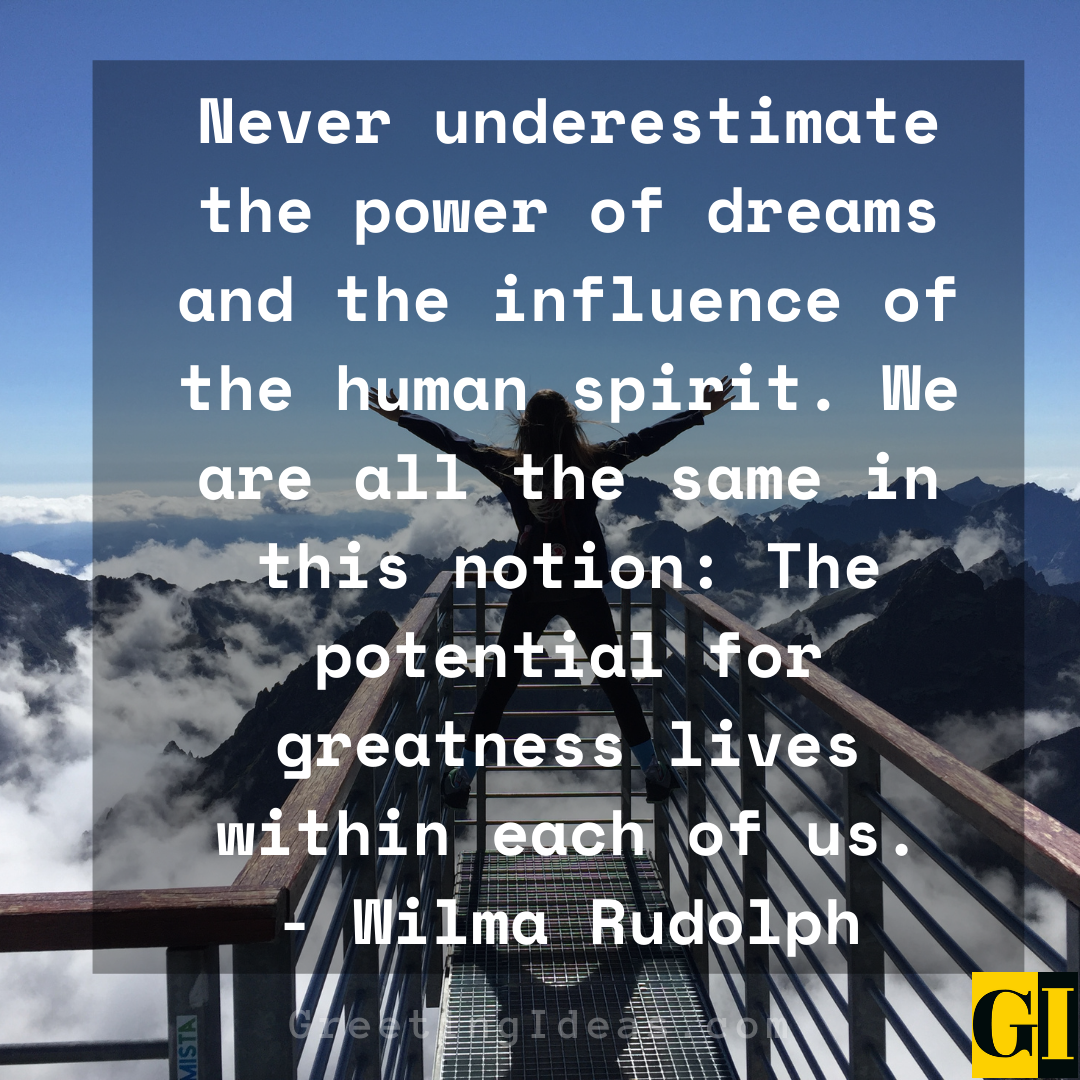 Also Read: 40 Motivational and Inspiring Valor Quotes and Sayings
Never underestimate the difficulty of changing false beliefs by facts.
– Henry Rosovsky
Never underestimate the collective strength of your weakest connections.
– Ryan Lilly
It is impossible to underestimate the significance of your today's choices.
– Gautama Buddha
Never underestimate a dumb question.
– Brandon Boyd
You can't underestimate the power of fear.
– Pat Nixon
Never, ever underestimate the importance of having fun.
– Randy Pausch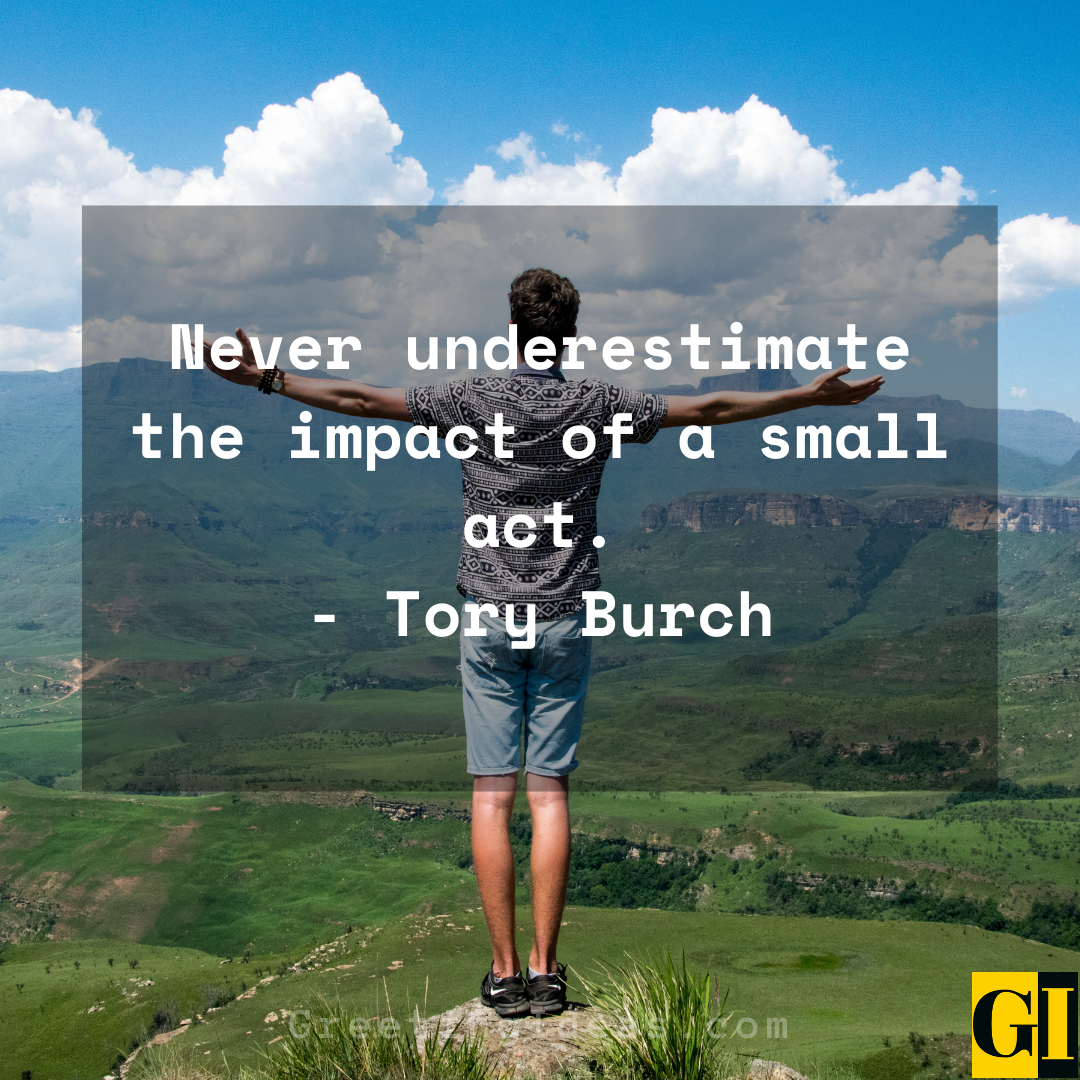 Also Read: 55 Inspiring Never Be Ungrateful Quotes and Sayings
Never underestimate the capacity of another human being to have exactly the same shortcomings you have.
– Leigh Steinberg
Don't you dare underestimate the power of your own instinct.
– Barbara Corcoran
Never underestimate people. They do desire the cut of truth.
– Natalie Goldberg
Never underestimate your problem or your ability to deal with it.
– Robert H. Schuller
You can never underestimate the stupidity of the general public.
– Scott Adams
Golden rule of life: never underestimate your rivals.
– Sid Waddell
Never underestimate the intelligence of the audience; make good programmes, and they will come.
– Armando Iannucci
Never underestimate the value of cold cash.
– Gregory Nunn
Let no one underestimate the need of pity. We live in a stony universe whose hard, brilliant forces rage fiercely.
– Theodore Dreiser
We should not underestimate the ability of people to do wrong if they want to do so.
– Salman Khurshid
There is a tendency to underestimate the power of what we can do without words. Sometimes you can make a scene even more powerful and precise without dialogue.
– Mads Mikkelsen
Don't underestimate what God can do with ordinary people.
– David Platt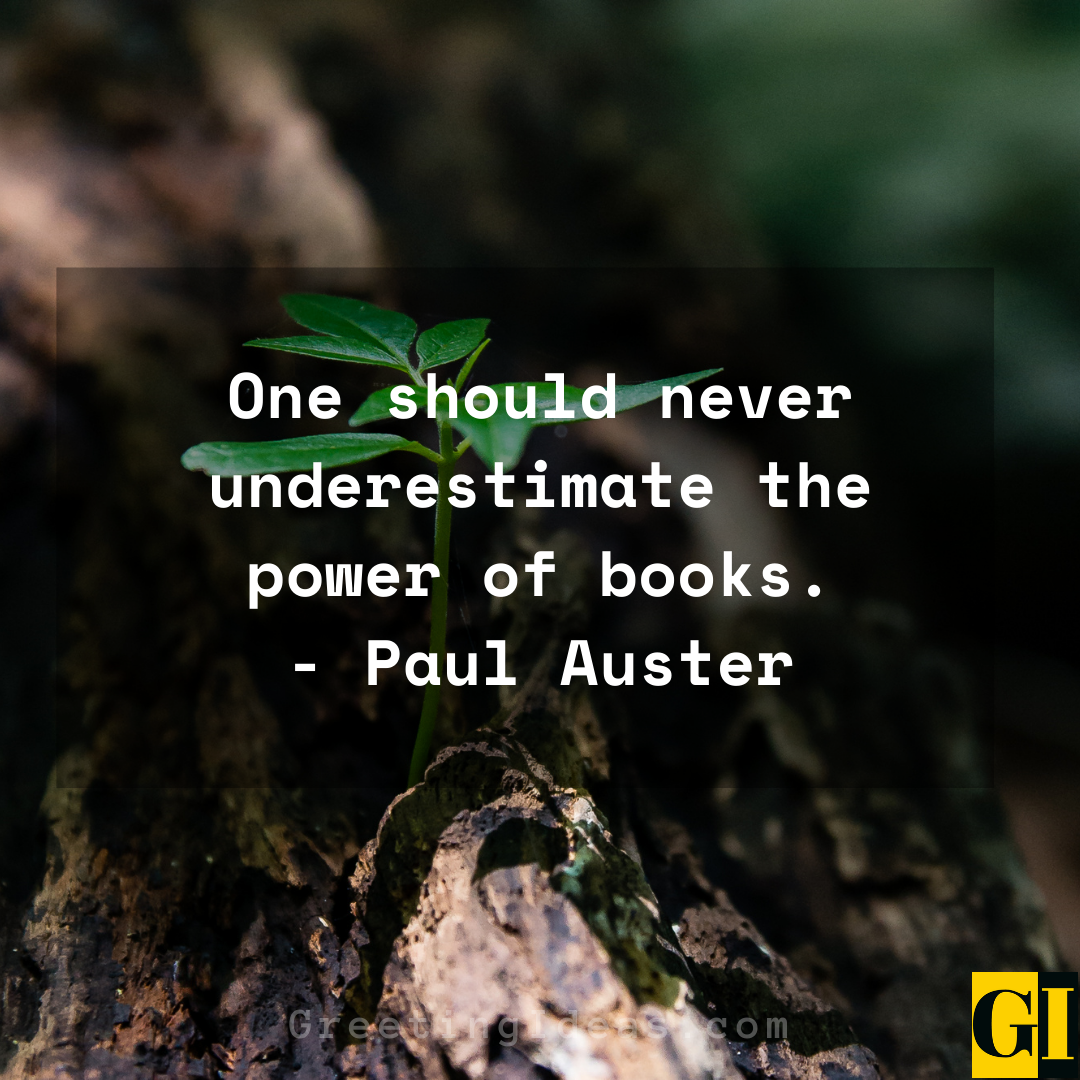 Also Read: 20 Inspiring Most Valuable Quotes and Sayings for Life
You must never underestimate the power of your righteous influence.
– Elaine S. Dalton
Never underestimate the power of words to heal and reconcile relationships.
– H. Jackson Brown, Jr.
Never underestimate the power of compassionately recognizing what's going on.
– Pema Chodron
Never underestimate the power of thought; it is the greatest path to discovery.
– Idowu Koyenikan
Don't underestimate the value of doing nothing, of just going along, listening to all the thing you can't hear, and not bothering.
– A. A. Milne
It's a great thing to be underestimated because it puts off your rival or enemy – they're not on their full game if they underestimate you.
– Joanna Coles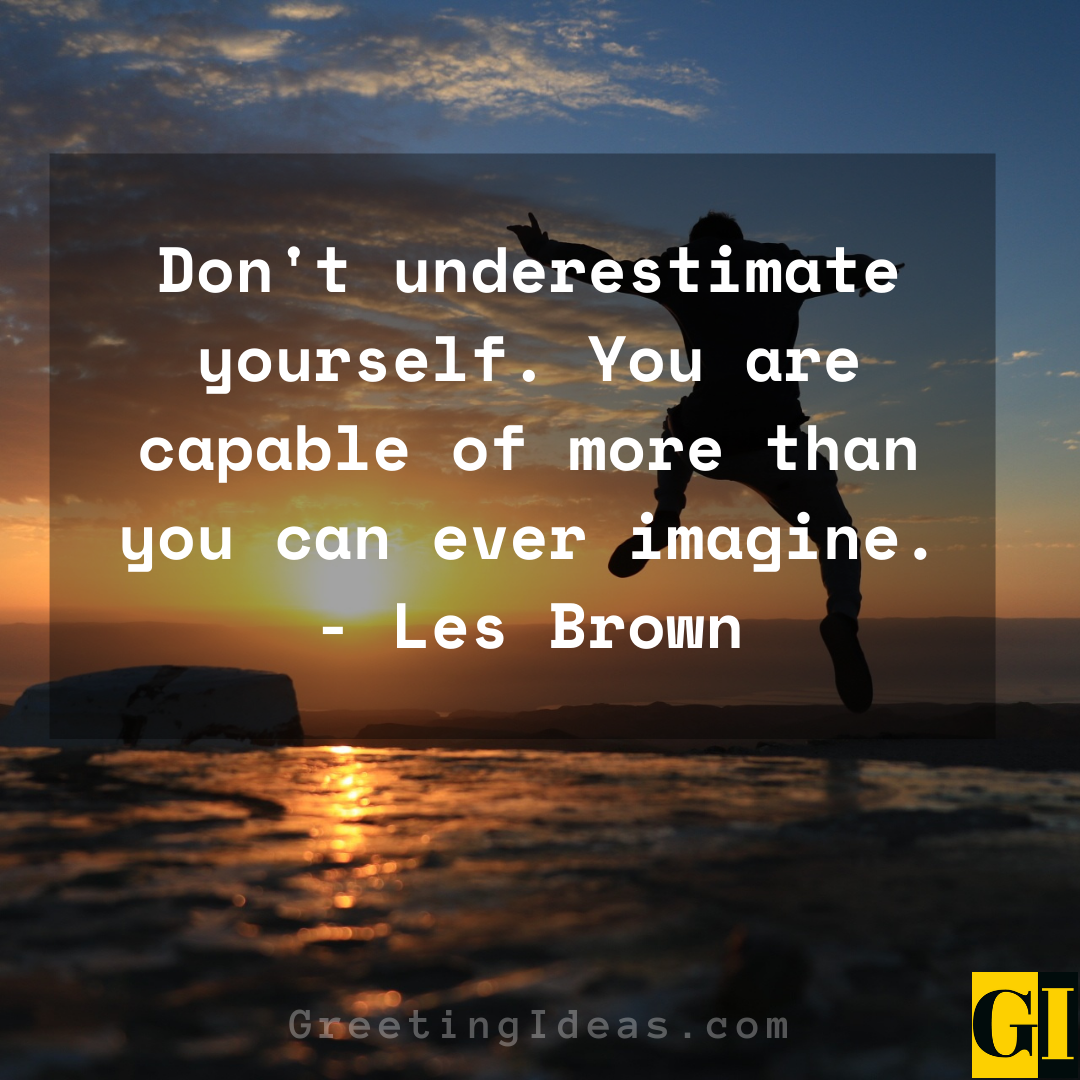 Also Read: 20 Inspiring Anchor Quotes and Saying on Life and Strength
We hope you enjoy reading our famous underestimate quotes collection.
Share it with your loved ones and in social circles too.
Which underestimate quotes and sayings you felt better and motivated after reading?
Let us know in the comments!