FTC disclaimer. This post contains affiliate links, and I will be compensated if you purchase through one of my links.
Let our insightful look quotes and sayings from famous authors and thinkers make our lives more relaxed and beautiful.
It is essential to regularly check our well-being, both at physical and mental levels.
Invest time and energy in factors that increase the look-good and feel-good quotient. Drop the mental heaviness of looking back at memories, events, and relationships and feel bad about it.
Instead, be grateful for what you have been blessed with, and make it a habit to look up at the skies and say thank you for everything you have.
Positive Don't Look Backward Quotes:
One of the look-ahead quotes from Gretchen Rubin says, ' Look for happiness under your own roof.'
A great way to always look and feel okay is to remember that joyfulness is our nature and is not to be compromised for temporary happiness.
And we should always value peace of mind over anything and anybody. Now nobody can make you unhappy without your permission.
We hope our Don't look back quotes collection is an inspiring read.
Positive Look Quotes And Sayings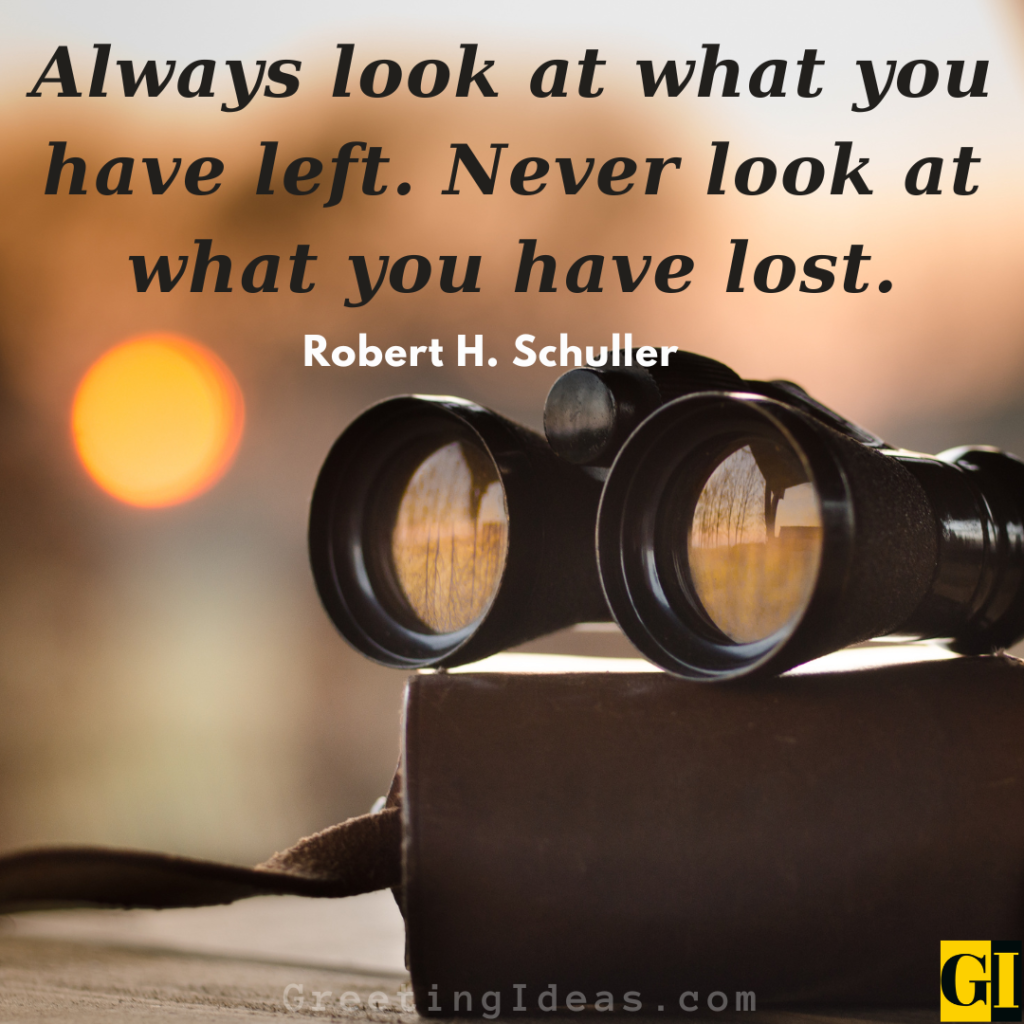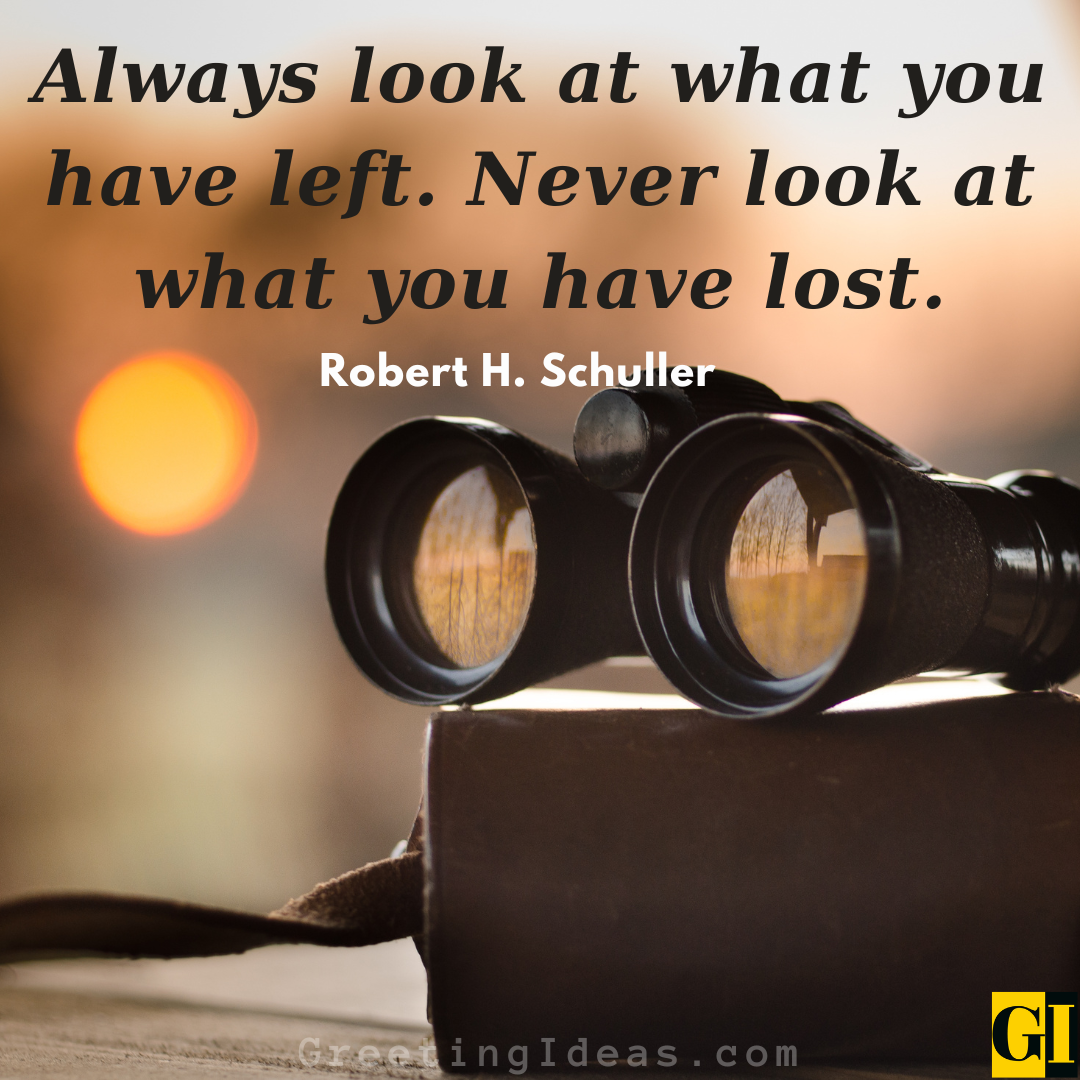 Also Read: 26 Motivating Wake Up Quotes To Start Day On Happy Note
Look for happiness under your own roof.
– Gretchen Rubin
Look deep into nature, and then you will understand everything better.
– Albert Einstein
Always look at what you have left. Never look at what you have lost.
– Robert H. Schuller
It's not what you look at that matters, it's what you see.
– Henry David Thoreau
Your vision will become clear only when you can look into your own heart. Who looks outside, dreams; who looks inside, awakes.
– Carl Jung
Always look on the bright side of life.
– Graham Chapman
Look the world straight in the eye.
– Helen Keller
You must look within for value, but must look beyond for perspective.
– Denis Waitley
For beautiful eyes, look for the good in others; for beautiful lips, speak only words of kindness; and for poise, walk with the knowledge that you are never alone.
– Audrey Hepburn
Look beyond yourself.
– Michael Jackson
Good looks hide adversity.
– Constance Chuks Friday
Looks fade. Brains don't.
– Eunice Kennedy Shriver
Look In The Mirror Quotes And Sayings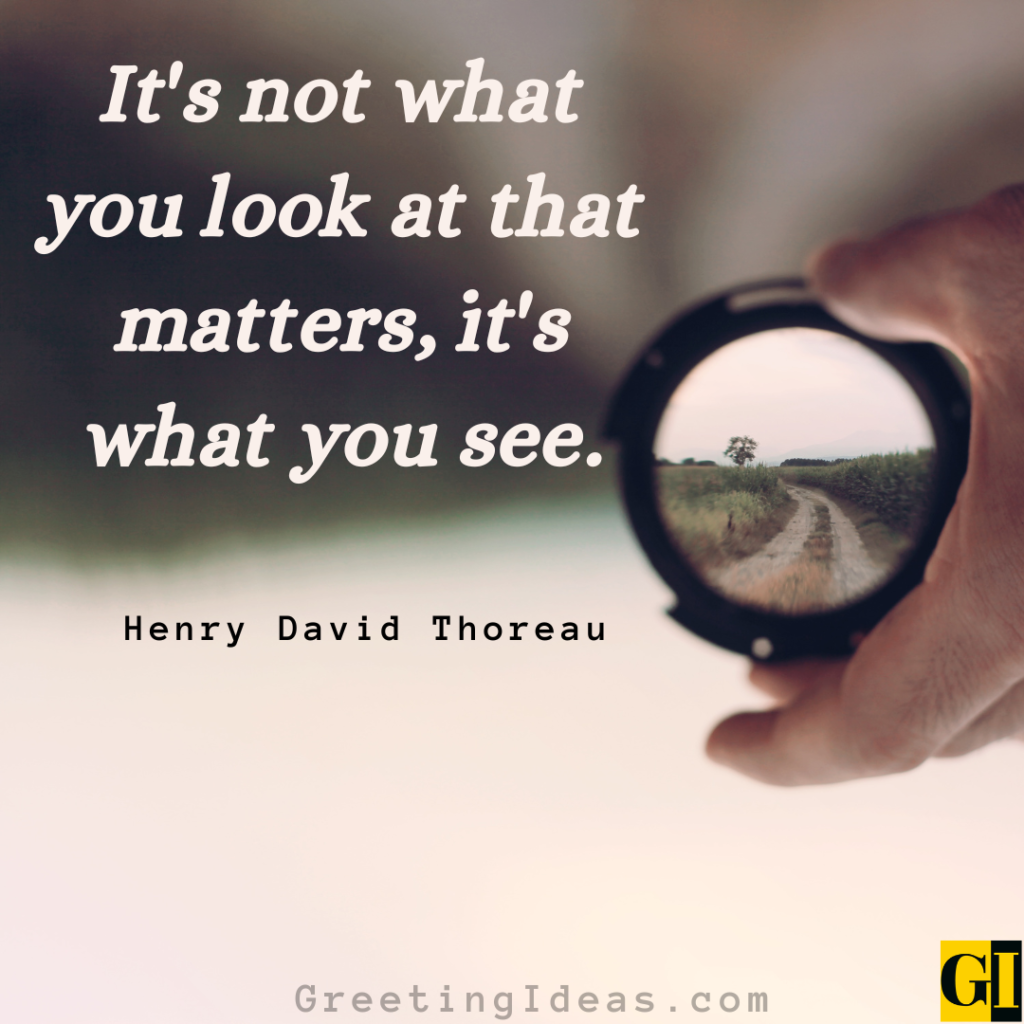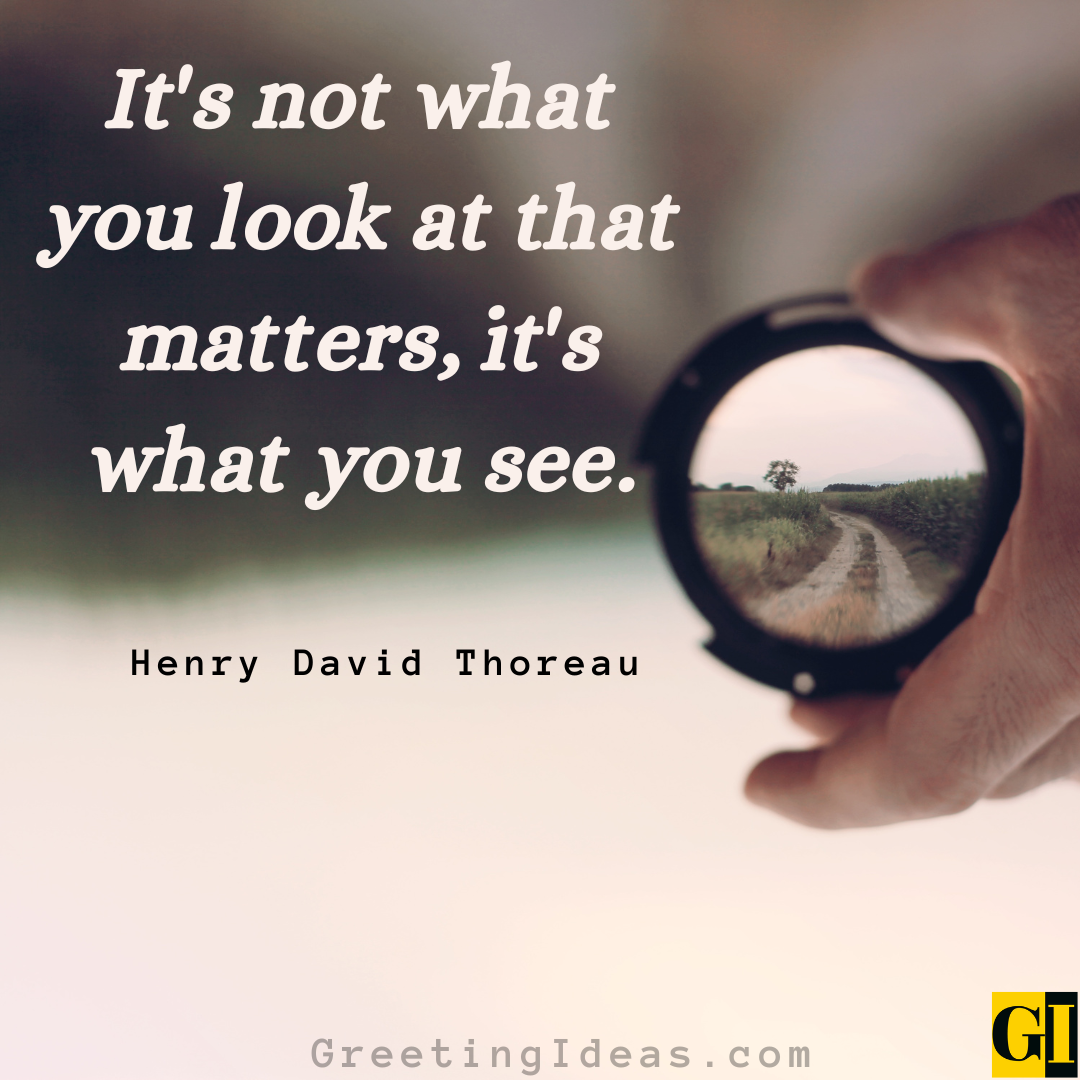 Also Read: 30 Inspiring When You feel Stuck Quotes and Sayings in Life
Withdraw into yourself and look.
– Plotinus
Look with favor upon a bold beginning.
– Virgil
Look for beauty in everything.
– Katherine Center
Look onwards to what lies ahead.
– Lailah Gifty Akita
We find what we are looking for.
– Marshall Sylver
Always look beyond what you can see.
– Mark A. Cooper
Seeing is not as simple as looking.
– Joseph Kosuth
It's better to look ahead and prepare, than to look back and regret.
– Jackie Joyner-Kersee
Don't look for things to be easier, look for you to be better.
– Jim Rohn
Looking good is the best revenge.
– Ivana Trump
Looks fade, don't get too attached.
– Ashton Kutcher
People create their own questions because they are afraid to look straight. All you have to do is look straight and see the road, and when you see it, don't sit looking at it – walk.
– Ayn Rand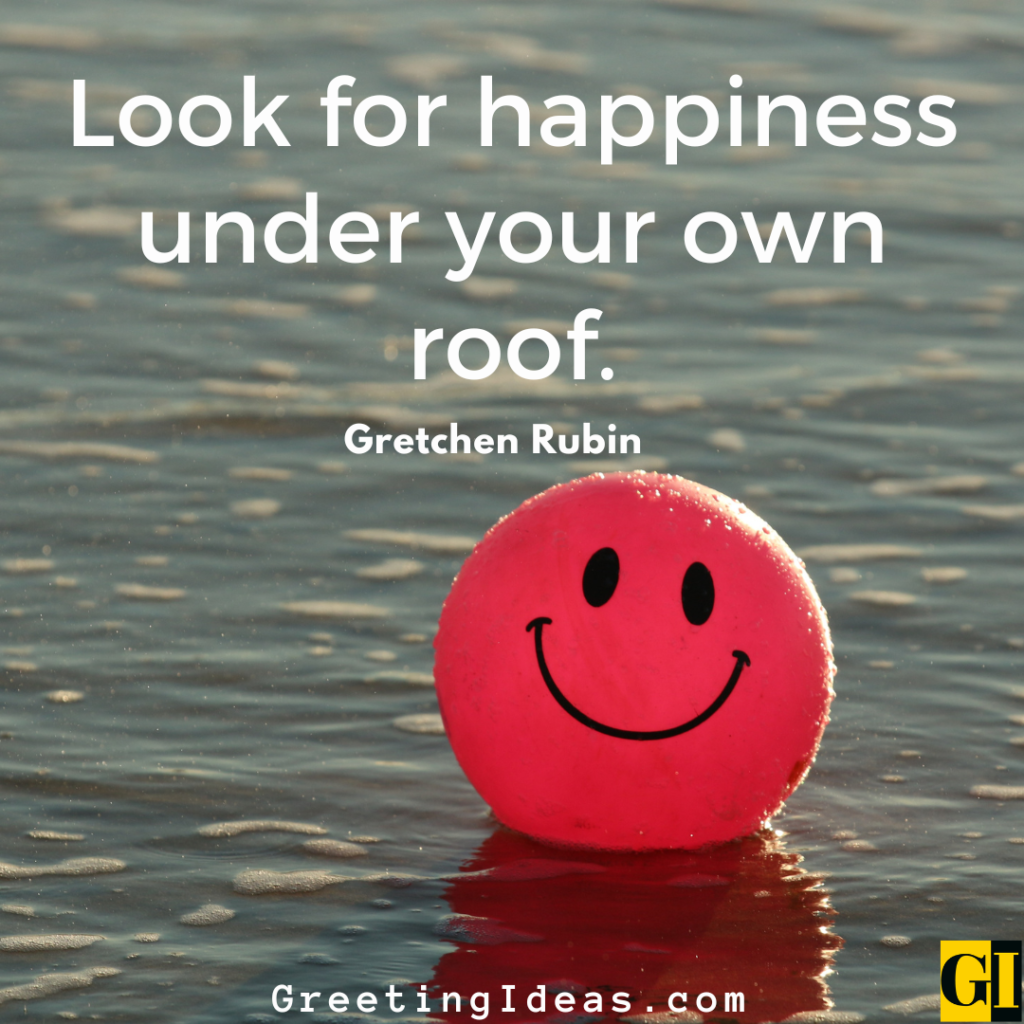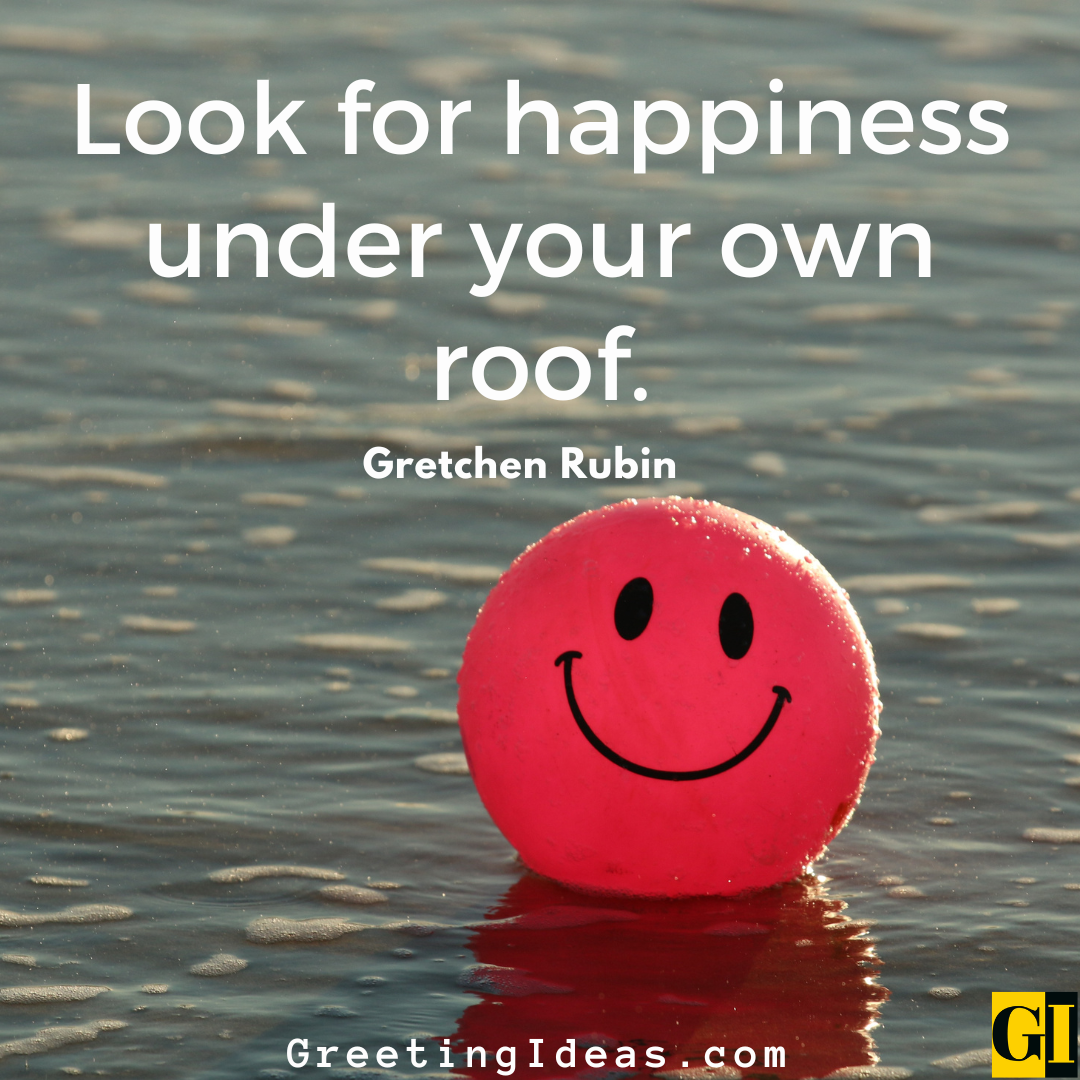 Also Read: 50 Self Awareness Quotes and Sayings for Higher Happiness
We hope you liked reading our famous look within quotes collection.
Share it with your loved ones and in social circles.
Sharing is Caring!