FTC disclaimer. This post contains affiliate links, and I will be compensated if you purchase through one of my links.
Read our popular stage quotes and sayings from renewed authors, artists, and philosophers who loved theatres and dramatics.
If you are a theatre artist, you will know how challenging and demanding to perform in front of a live audience.
But compared to films and tv series, the learning curve and fine grooming into an incredible actor is more possible if you start your career as a stage performer.
Many film personalities and versatile actors have emphasized how the initial days of their acting on stages have helped them do various roles inquisitively.
We hope you like reading our top stage quotes collection.
Best Stage Quotes and Sayings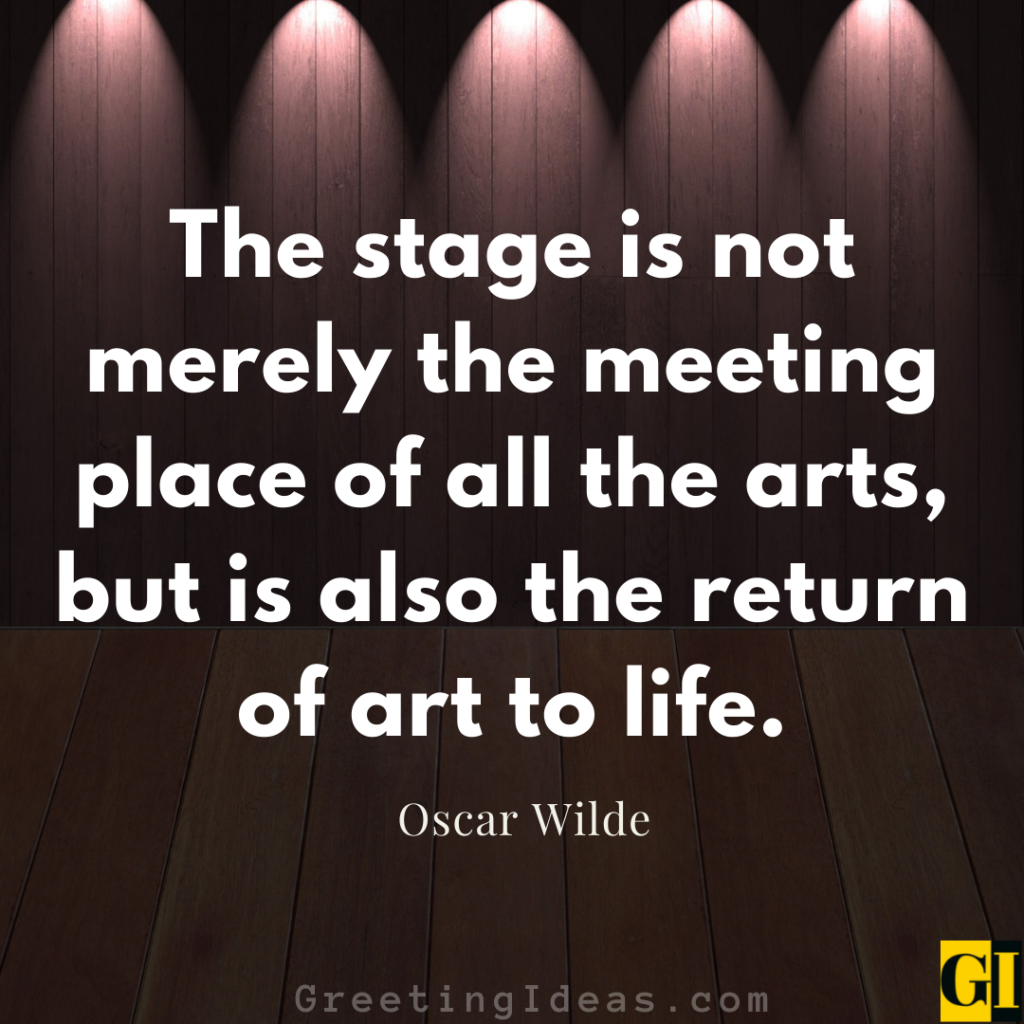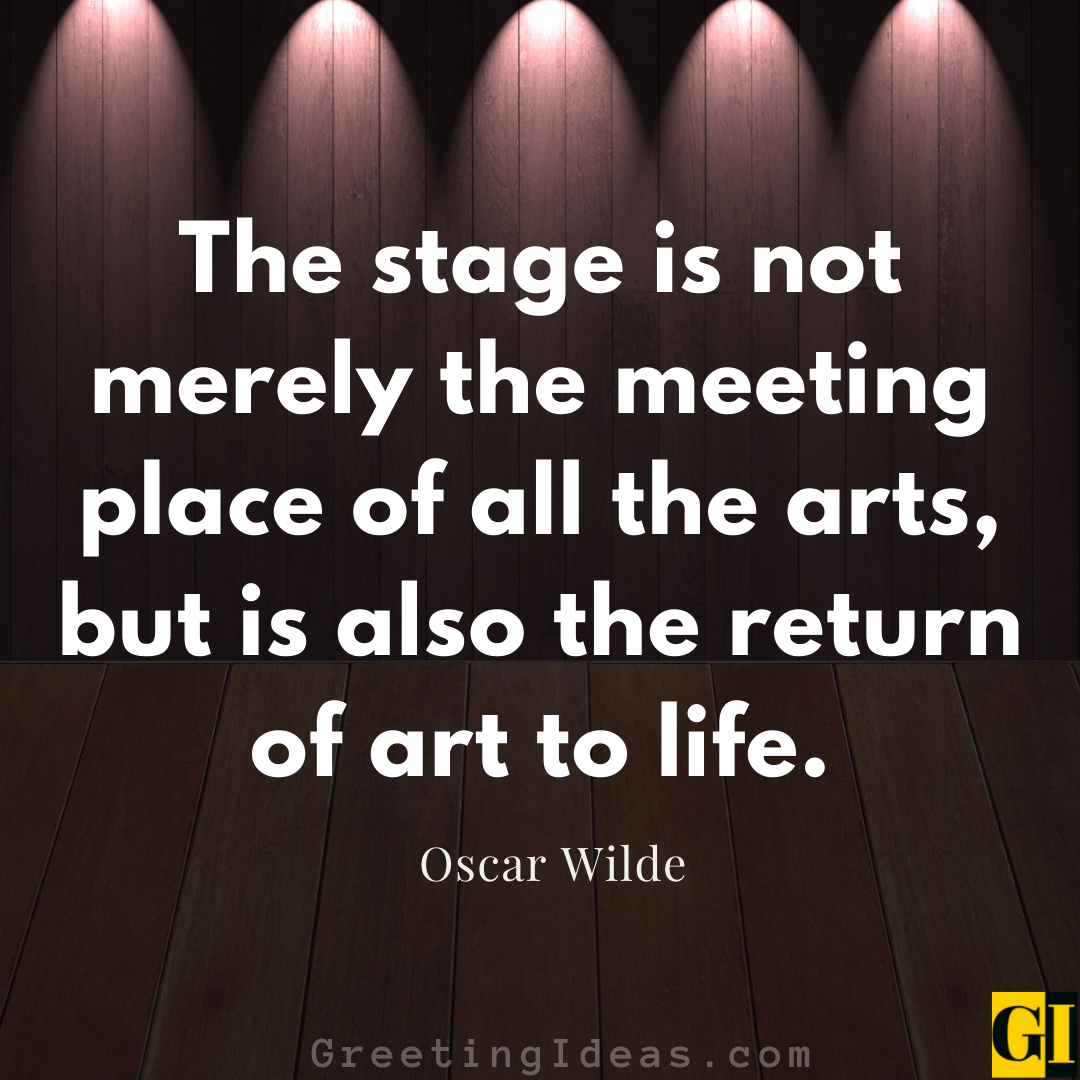 On stage, you can use your emotions. It's the place where you can channel them. They have a purpose.
– Florence Welch
On stage you need to emphasize every emotion. But on screen you need to tone everything down and make it believable.
– Tom Holland
A stage setting is not a background; it is an environment.
– Robert Edmond Jones
Stage is about imperfections and working with them, whether it be from you or the audience.
– Katherine Moennig
The stage is not merely the meeting place of all the arts, but is also the return of art to life.
– Oscar Wilde
When you are on stage you are having an affair with three thousand people.
– Gelsey Kirkland
The essence of the stage is concentration and penetration. Of the screen action, movement, sweep.
– Elia Kazan
On the stage, you have to find truth, even if you have to lose the audience.
– Anthony Quinn
Performing on Stage Quotes and Sayings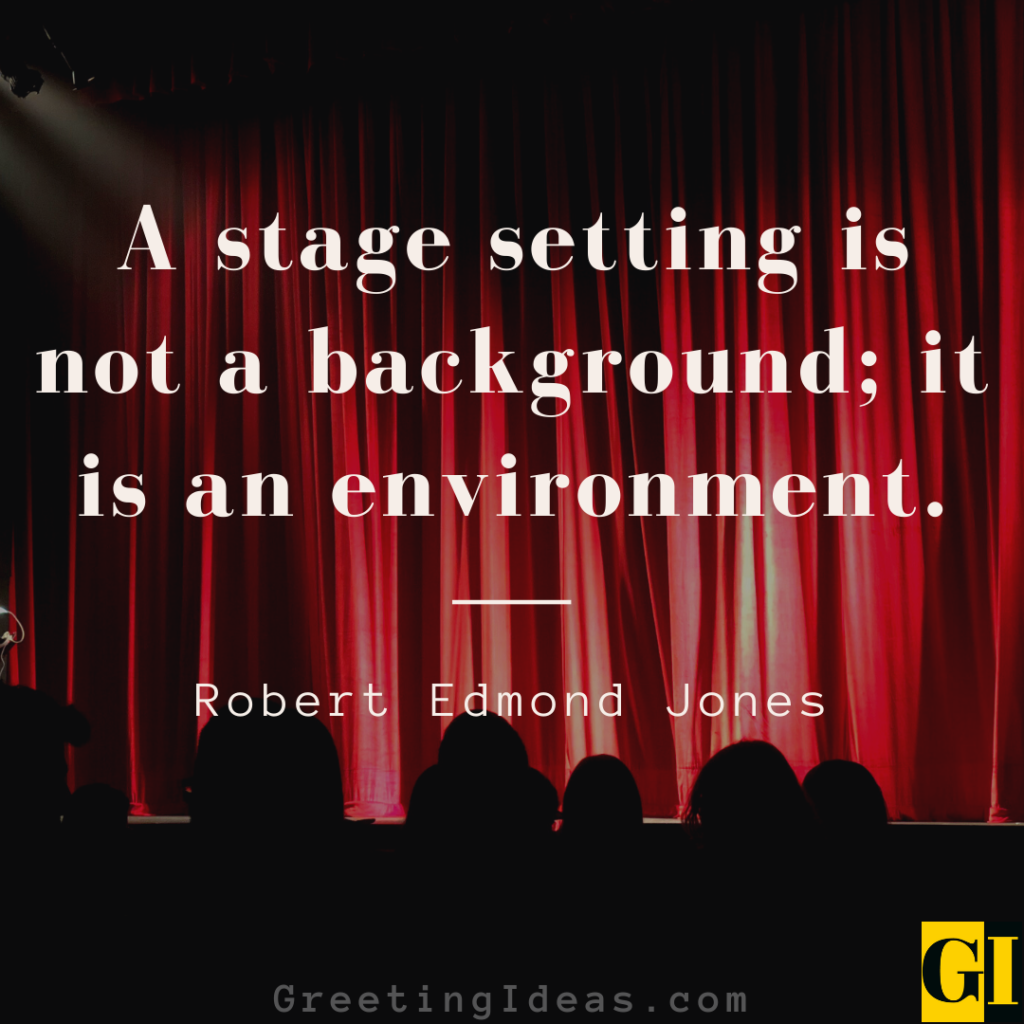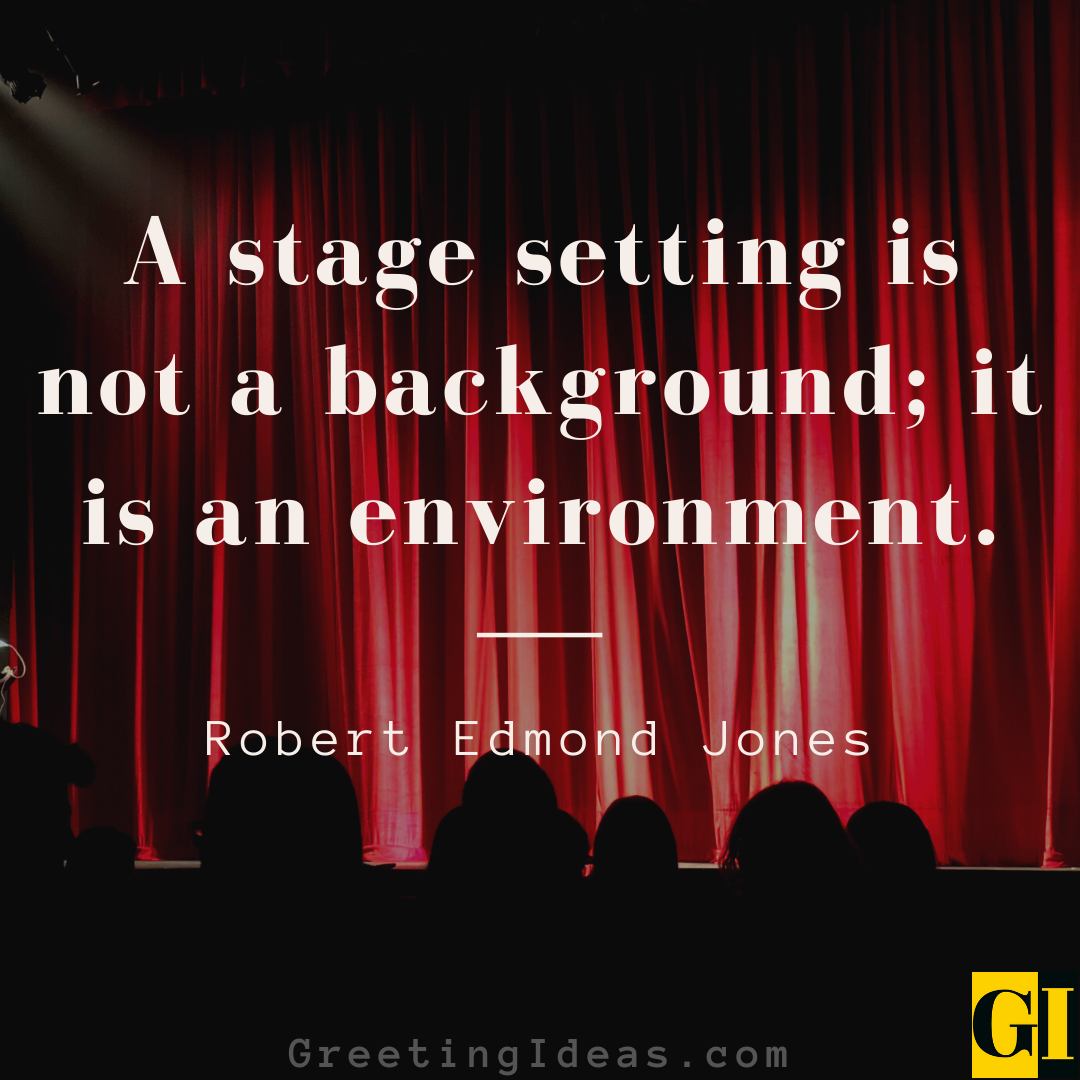 The present stage redefines the possibilities of man and nature in accordance with the new means available for their realization.
– Herbert Marcuse
The stage is a training ground and it's where you learn what's funny and what's successful.
– Matthew Lillard
When you're on stage you have a very strange knowledge of what the audience is. It isn't exactly a sound – it's a hum, like the streets.
– Keith Jarrett
The stage is like a cage of light. People are no longer afraid of you – they are the ones out there in the dark, watching.
– Gerard Depardieu
The stage is suspension of disbelief. Film is a literal medium.
– Joseph Bologna
For the stage displays the first vigorous expression, as the natural thing and without conspicuous restraint, of private individuality.
– Lascelles Abercrombie
A stage space has two rules: (1) Anything can happen and (2) Something must happen.
– Peter Brook
There is but one stage for the peasant and the actor.
– Henry David Thoreau
On the stage one must not confuse the nature of a personality with the naturalness of a person.
– Karl Kraus
Love Being on Stage Quotes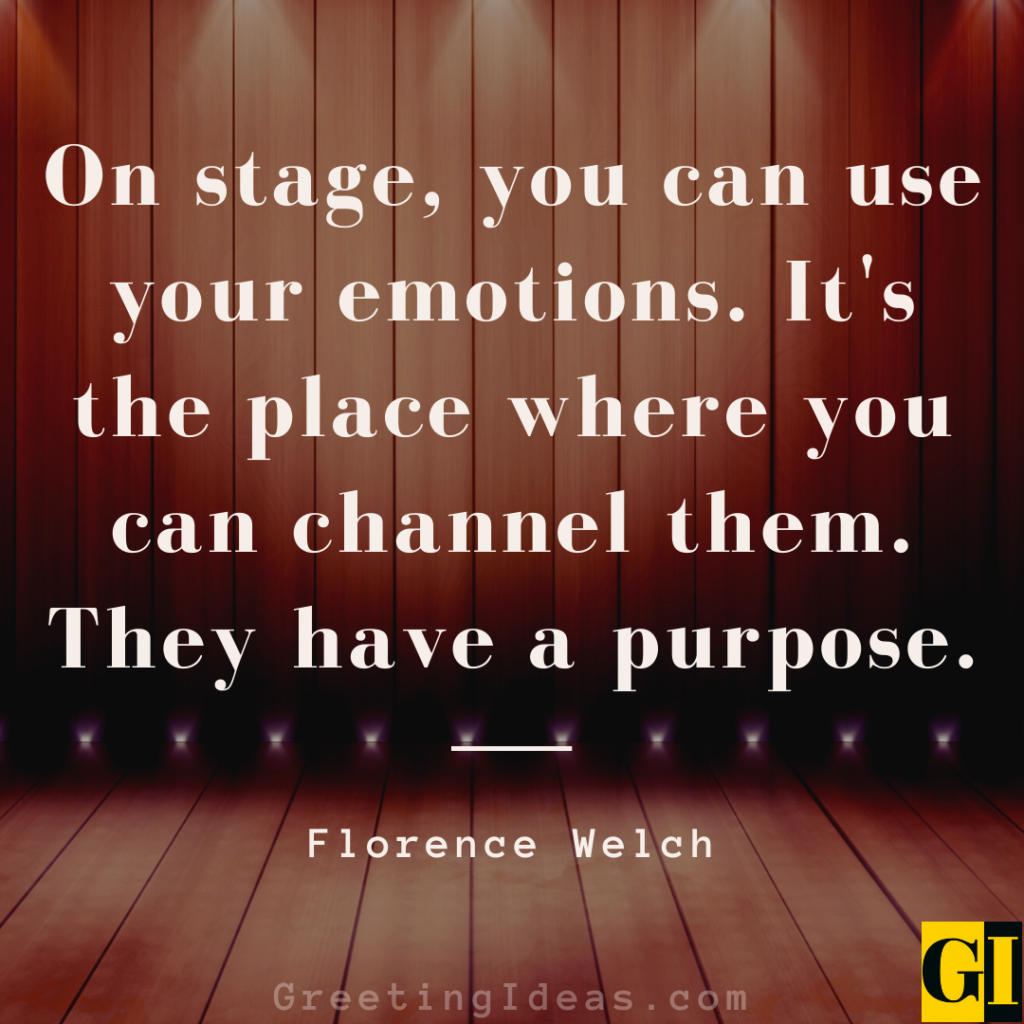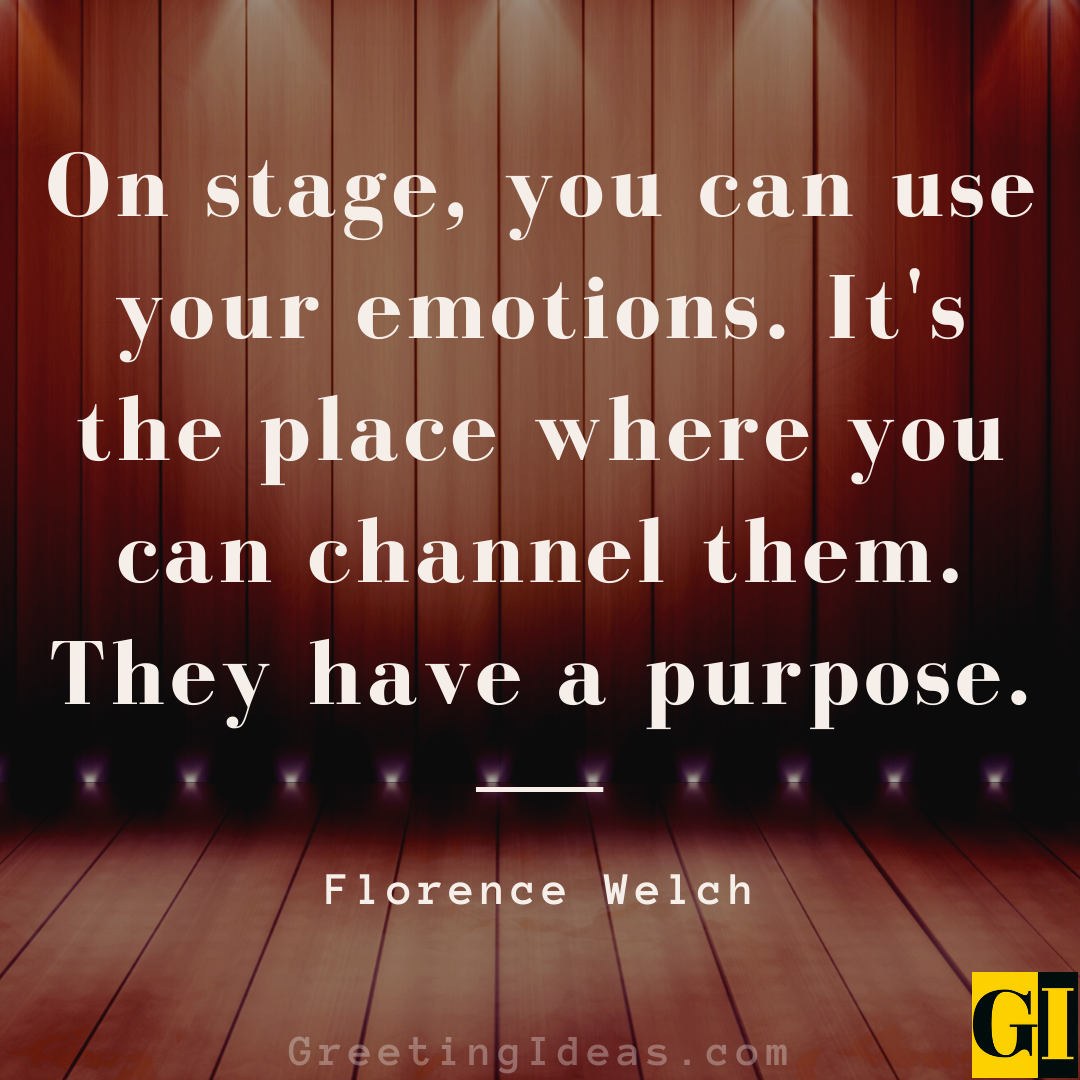 We hope you enjoy reading our famous stage quotes collection.
Share it with your loved ones and in social circles too.
Which stage quotes and sayings caught your attention?
Let us know in the comments!