FTC disclaimer. This post contains affiliate links, and I will be compensated if you purchase through one of my links.
We hope our famous and wisdom-rich yarn quotes and sayings help you explore the deeper meaning of life, similar to interlocked threads of yarn.
Yarns are interlocked fibers used extensively in the textile industry for crocheting, sewing, spinning, and other sewing purposes.
Also, yarn is used as a metaphor to indicate wise living.
As William Shakespeare quotes, 'The web of our life is of a mingled yarn, good and ill together. our virtues would be proud if our faults whipped them not, and our crimes would despair if our virtues did not cherish them.'
Best Yarn Quotes and Sayings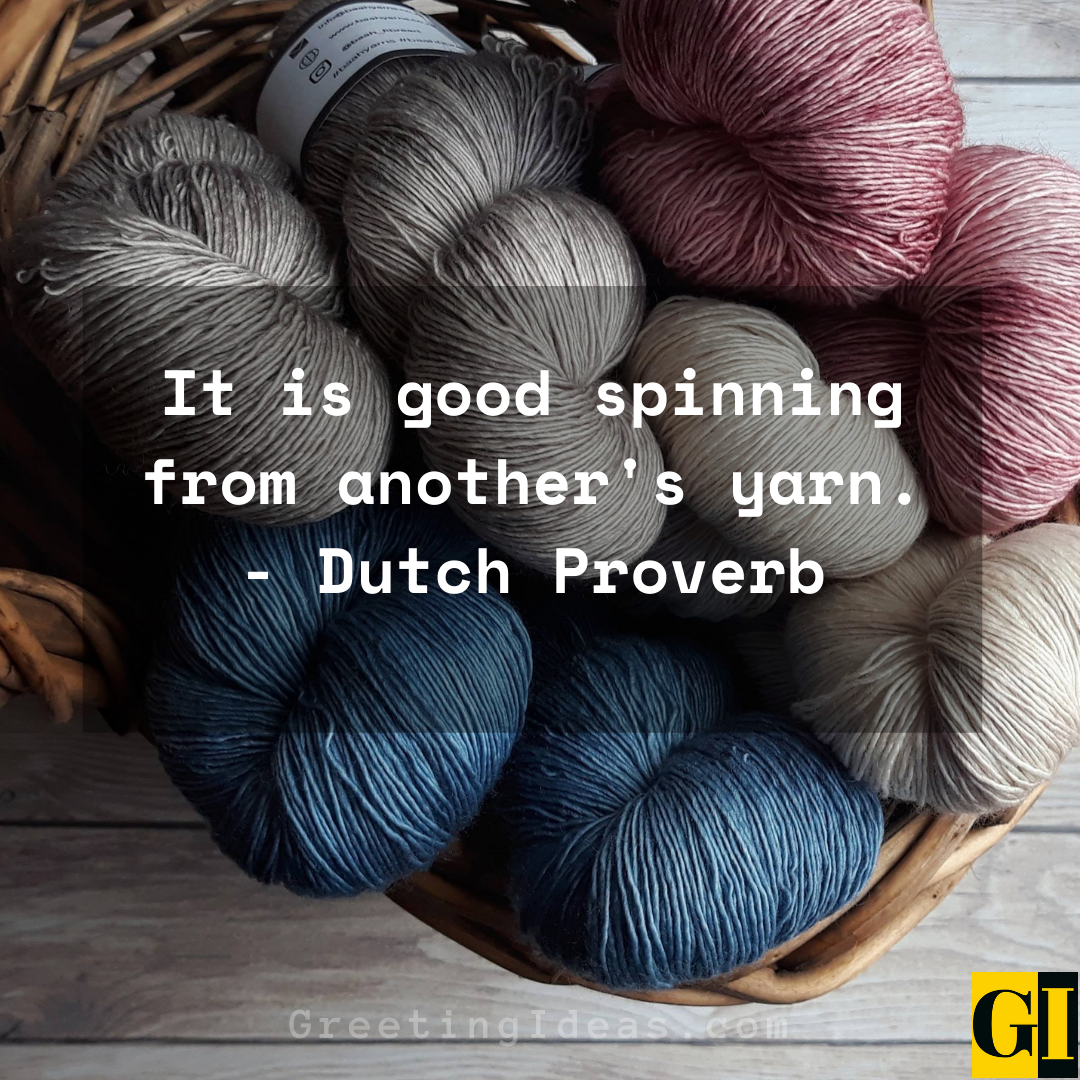 Also Read: 30 Popular Thought Provoking Weave Quotes and Sayings
It is good spinning from another's yarn.
– Dutch Proverb
It is not so much that we, using our brains, spin our yarns, as that our brains, using yarns, spin us.
– Daniel Dennett
You can accept reality without believing every yarn it spins.
– Robert Brault
I believe that the yarn we spin is capable of mending the broken warp and woof of our life.
– Mahatma Gandhi
A lot of fancier yarns come from people trying to tell the truth. It's not easy once you're out of the habit.
– Dashiell Hammett
Yarn, patterns, and needle sizes have come such a long way since your grandmother's afghans. Creatively, there is just so much to get into, so much to play with. It's an amazing way to turn inward and get off your phone.
– Krysten Ritter
It is pure potential. Every ball or skein of yarn holds something inside it, and the great mystery of what that might be can be almost spiritual.
– Stephanie Pearl-McPhee
Funny Yarn Quotes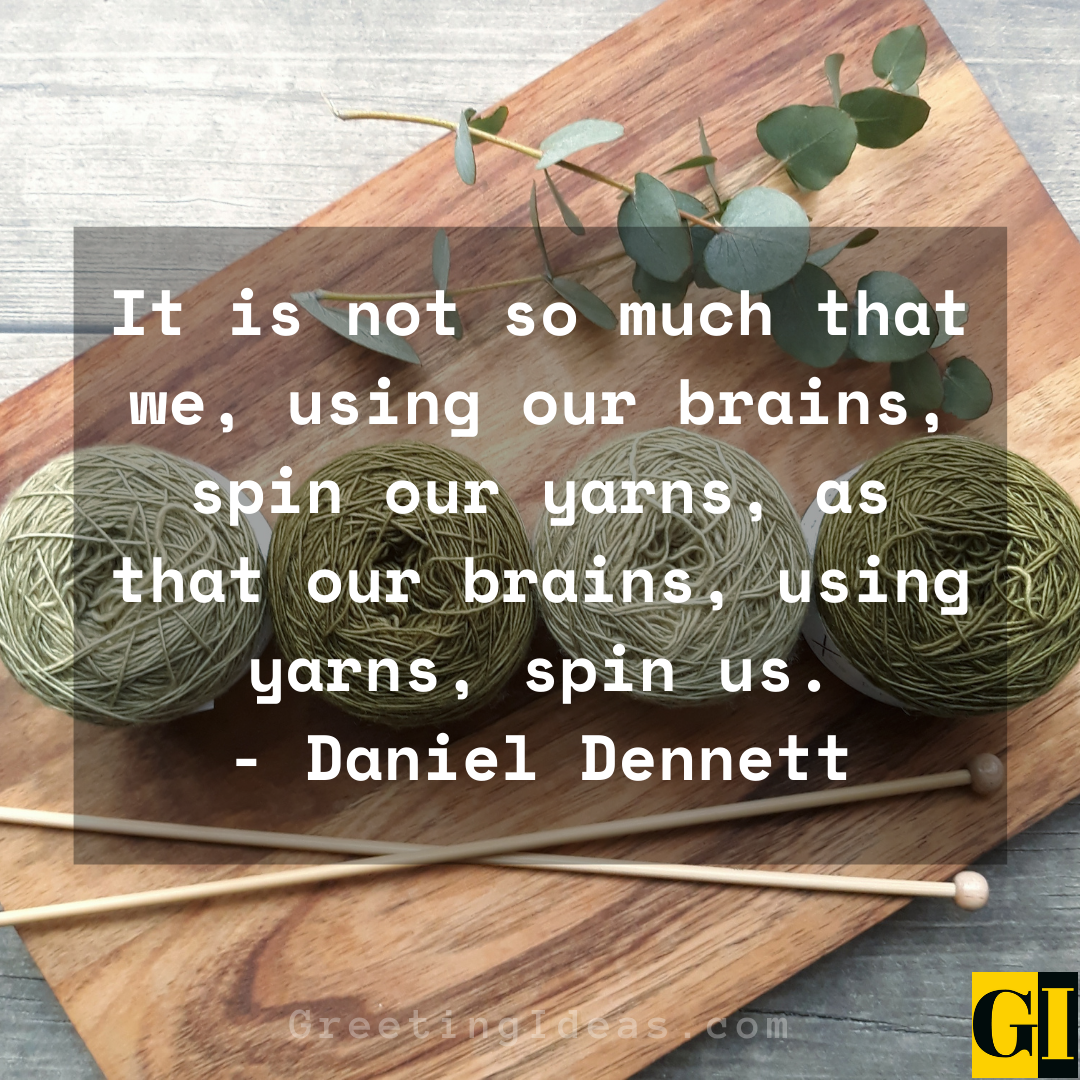 Also Read:20 Words of Wisdom on Connecting Dots Quotes and Sayings
A knitter only appears to be knitting yarn. Also being knitted are winks, mischief, sighs, fragrant possibilities, wild dreams.
– Dr. SunWolf
The web of our life is of a mingled yarn, good and ill together. our virtues would be proud, if our faults whipped them not; and our crimes would despair, if they were not cherished by our virtues.
– William Shakespeare
When it comes to life, we spin our own yarn, and where we end up is really, in fact, where we always intended to be.
– Julia Glass
I happen to know that history is nothing but a spin and metaphor, which is what all yarns are made up of, when you strip them down to the underlay. And what makes a hit or a myth, of course, is how that story is told, and by whom.
– Joanne Harris
Differences simply act as a yarn of curiosity unraveling until we get to the other side.
– Ciore Taylor
We do not know either unalloyed happiness or unmitigated misfortune. Everything in this world is a tangled yarn; we taste nothing in its purity; we do not remain two moments in the same state. Our affections as well as bodies, are in a perpetual flux.
– Jean-Jacques Rousseau
Spinning yarns is a protection against the nuttiness… the greed, the hate all around us.
– John D. Voelker
Colorful Yarn Quotes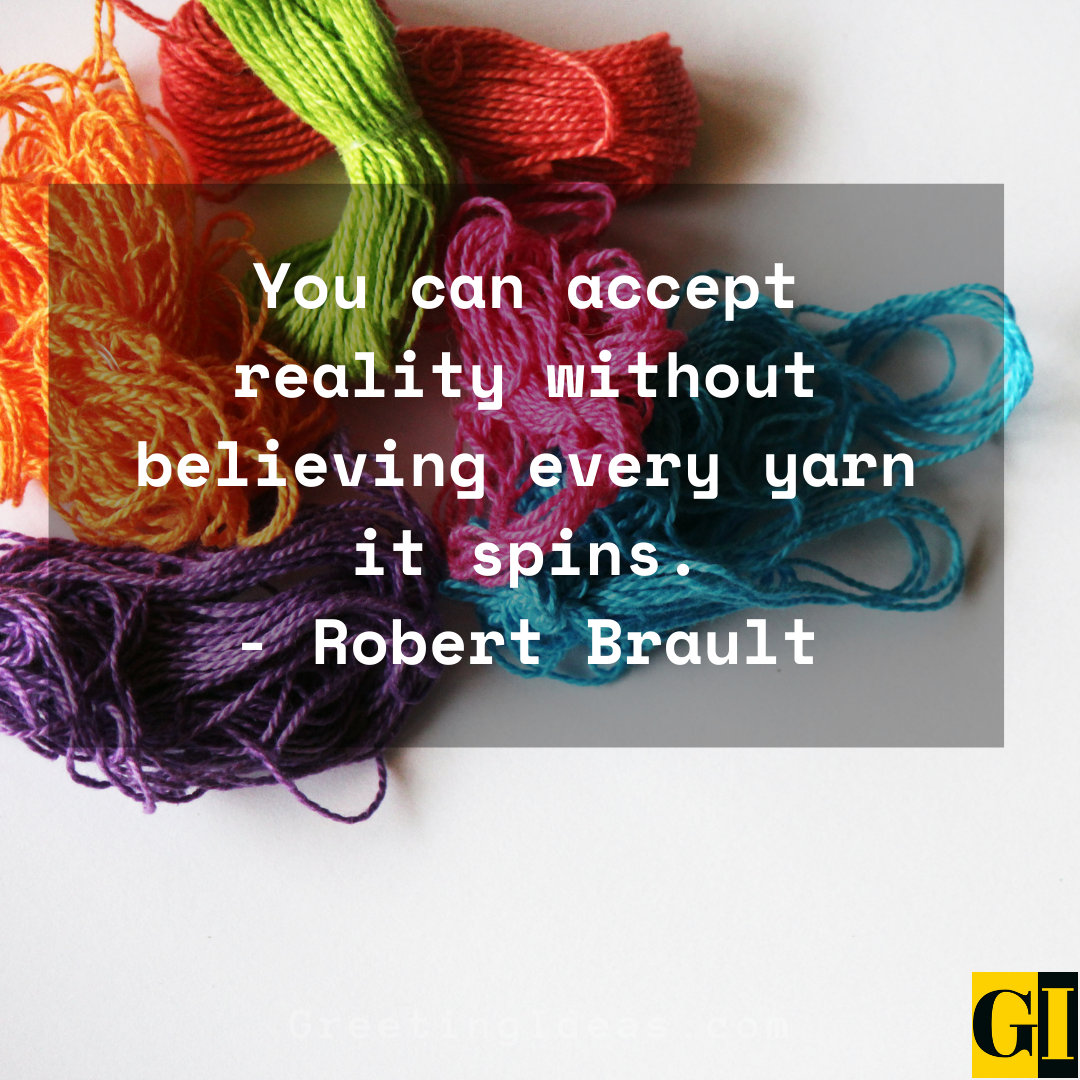 Also Read: 30 Best Left Unsaid Quotes and Sayings in Love and Life
God, the Master Weaver. He stretches the yarn and intertwines the colors, the ragged twine with the velvet strings, the pains with the pleasures. Nothing escapes his reach.
– Max Lucado
I guess this is how love is when it comes undone. No matter how tight you knit the stitches, a sharp tug on a loose thread will transform your warm sweater into a mangled heap of yarn that you can't reuse or repair.
– Tayari Jones
It is a little known fact that much like birds, who can always find north, knitters can always find yarn.
– Stephanie Pearl-McPhee
Good and evil ! good and evil ! ye are mingled inextricably in the web of our being ; and who may unthread the darker yarn?
– Letitia Elizabeth Landon
And telling a story, I suppose, is like winding a skein of spun yarn- you sometimes lose track of the beginning.
– Edith Pattou
One way to think of this dignity is to equate when you are on the path with unraveling a ball of yarn. You have wound your sense of self so tightly that it's hard to be anything other than you, a big ball of yarn. That's just who you are, not string, or threads, but a ball of yarn.
– Lodro Rinzler
All knitterly creation stems from one simple element: yarn. It is the baker's flour, the jeweler's gold, the gardener's soil. Yarn is creation, consolation, and chaos all spun together into one perfect ball.
– Clara Parkes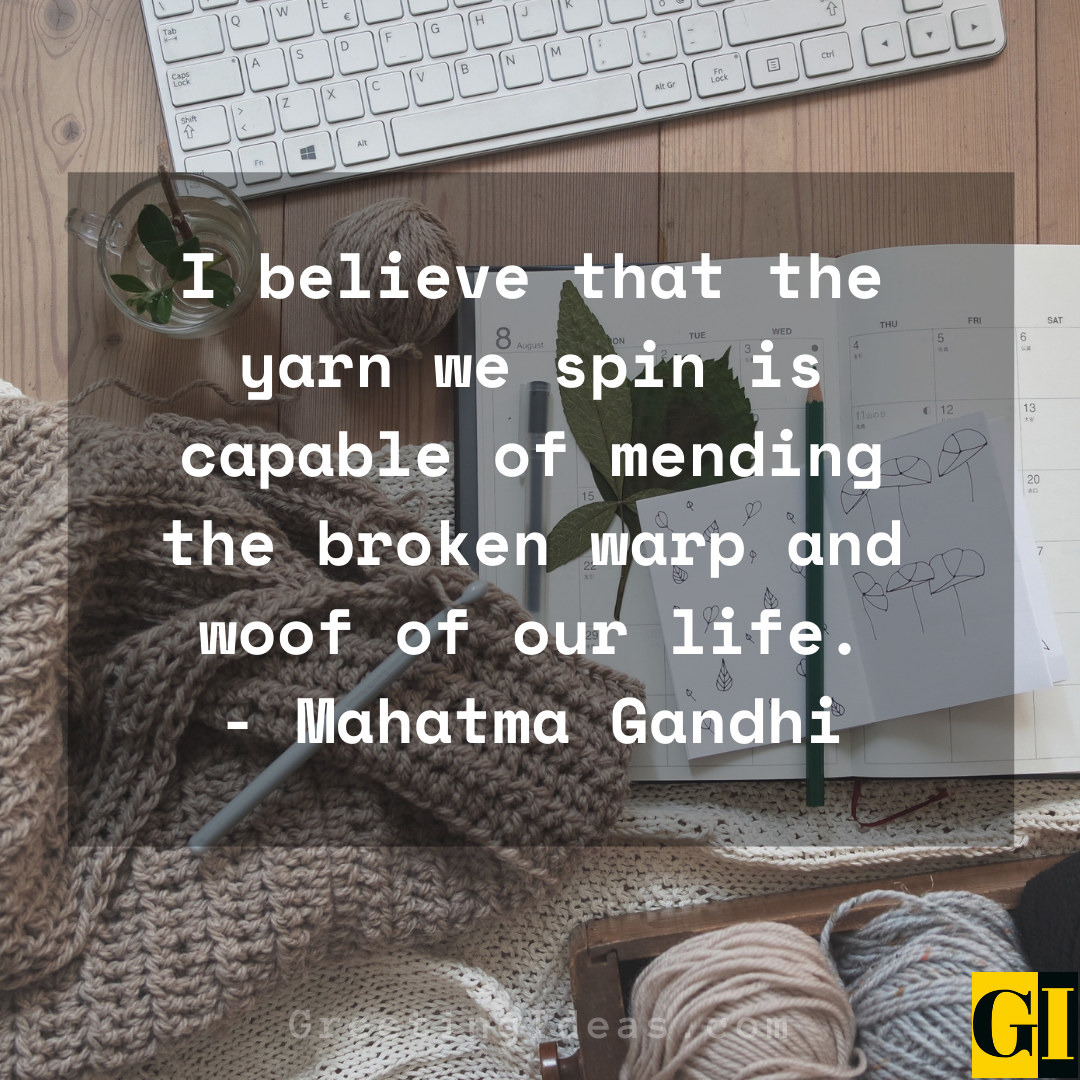 Also Read:15 Famous and Funny Oxymoron Quotes and Sayings
We hope you enjoy reading our yarn quotes collection.
Share it with your loved ones and in social circles too.
Sharing is Caring!