FTC disclaimer. This post contains affiliate links, and I will be compensated if you purchase through one of my links.
Let our inspirational enjoying life quotes and sayings from prominent authors help us slow down and relax in the simple things that life offers us every day.
Motivational quotes on enjoying life:
Novelist Fyodor Dostoevsky quotes, ' the wisest of all, in my opinion, is he who can, if only once a month, call himself a fool – a faculty unheard nowadays. '
The best way to enjoy life is to have a non-serious outlook toward ourselves, which the Russian author refers to as 'calling himself or herself a fool.'
To be a fool means learning the discipline not to take one's thoughts, emotions, and feelings too seriously.
Instead, have a simple, light-hearted outlook toward everything our minds keep telling us from morning to night.
Being psychologically carefree helps us drop unnecessary mental baggage, resulting in stress-free living.
How to live a mentally relaxed life?
Nobel prize philosopher Herman Hessse reminds us about relaxed living with a beautiful quote, ' learn what is to be taken seriously and laugh at the rest.'
Then daily living becomes extraordinarily beautiful, free, and calming.
Remember, it is totally ' okay' not to have any serious opinion about yourself. No extraordinary confidence is required to live a simple and spontaneous life.
Learn the art of remaining empty inwardly. Then, all nonsensical worries will start losing their sheen, making living effortless and serene.
We hope our curated enjoying life quotes is a valuable read.
Best Enjoying Life Quotes And Sayings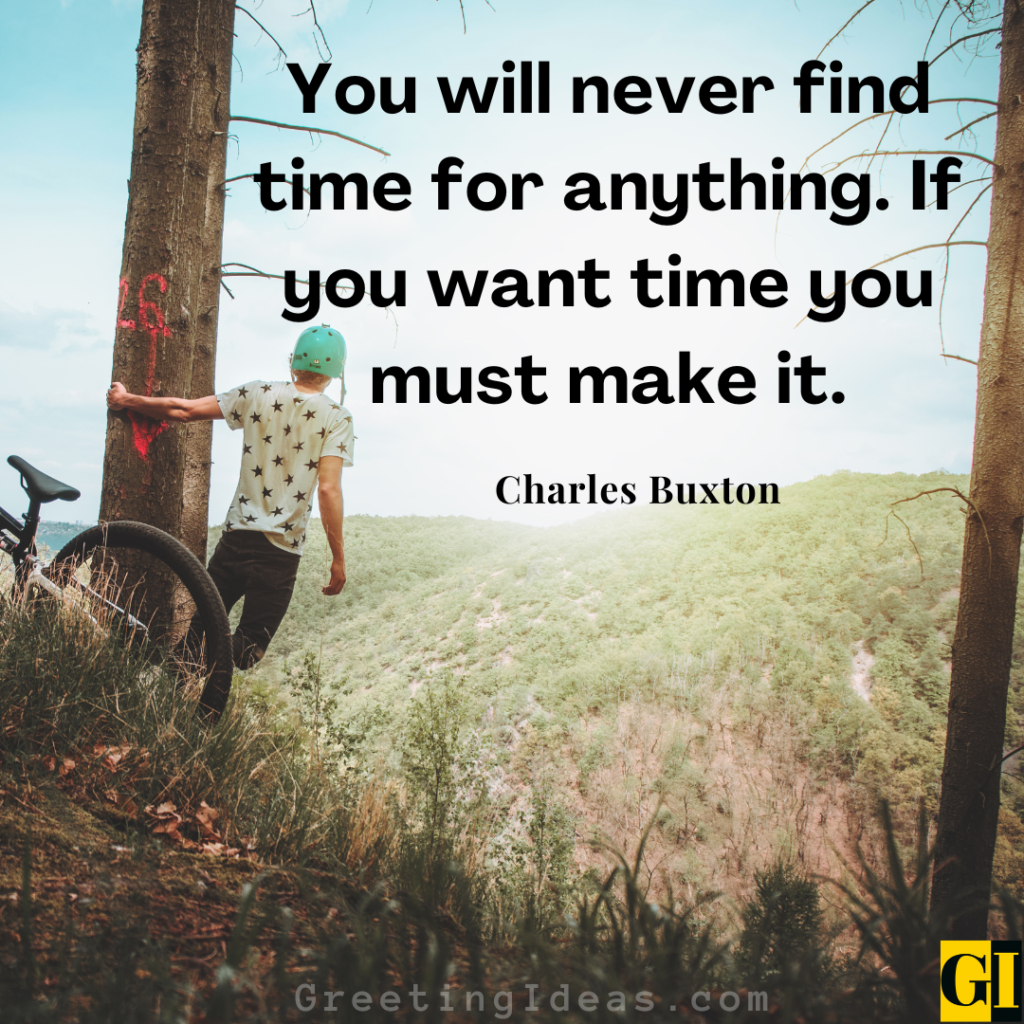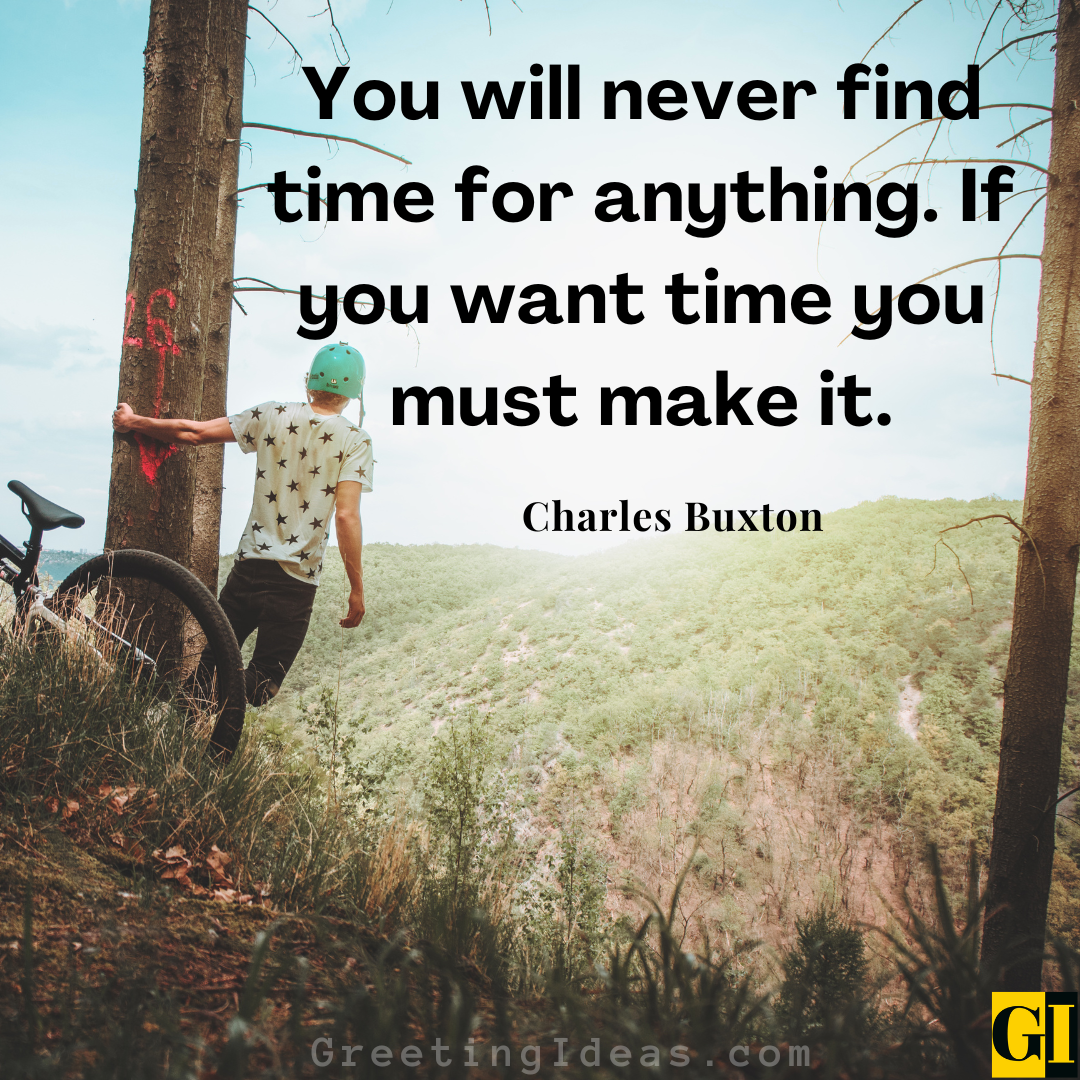 Also Read: 50 Living In The Moment Quotes For Stress-Free Life
No man is a failure who is enjoying life.
– William Feather
And in the end, it's not the years in your life that count. It's the life in your years.
– Abraham Lincoln
Do what makes you happy, be with who makes you smile, laugh as much as you breathe, and love as long as you live.
– Rachel Ann Nunes
In all of living, have much fun and laughter. Life is to be enjoyed, not just endured.
– Gordon B. Hinckley
Do anything, but let it produce joy.
– Walt Whitman
Don't ask yourself what the world needs; ask yourself what makes you come alive. And then go and do that. Because what the world needs is people who have come alive.
– Harold Whitman
Slow down and remember this: Most things make no difference.
– Tim Ferriss
Go confidently in the direction of your dreams. Live the life you have imagined.
– Henry David Thoreau
We must be willing to get rid of the life we've planned, so as to have the life that is waiting for us.
– Joseph Campbell
Go for it now. The future is promised to no one.
– Wayne Dyer
You will never find time for anything. If you want time you must make it.
– Charles Buxton
Dream as if you'll live forever. Live as if you'll die today.
– James Dean
I don't want to get to the end of my life and find that I lived just the length of it. I want to have lived the width of it as well.
– Diane Ackerman
Enjoying Life To The Fullest Quotes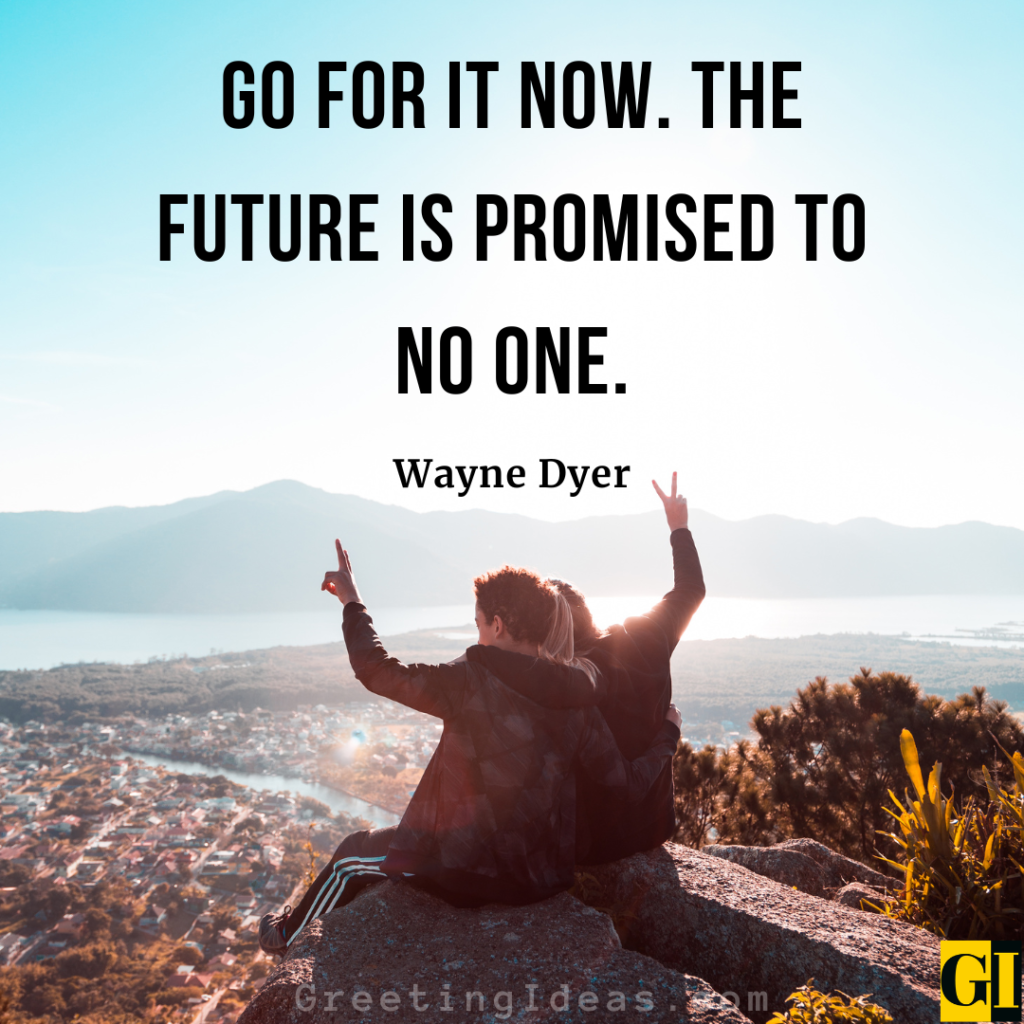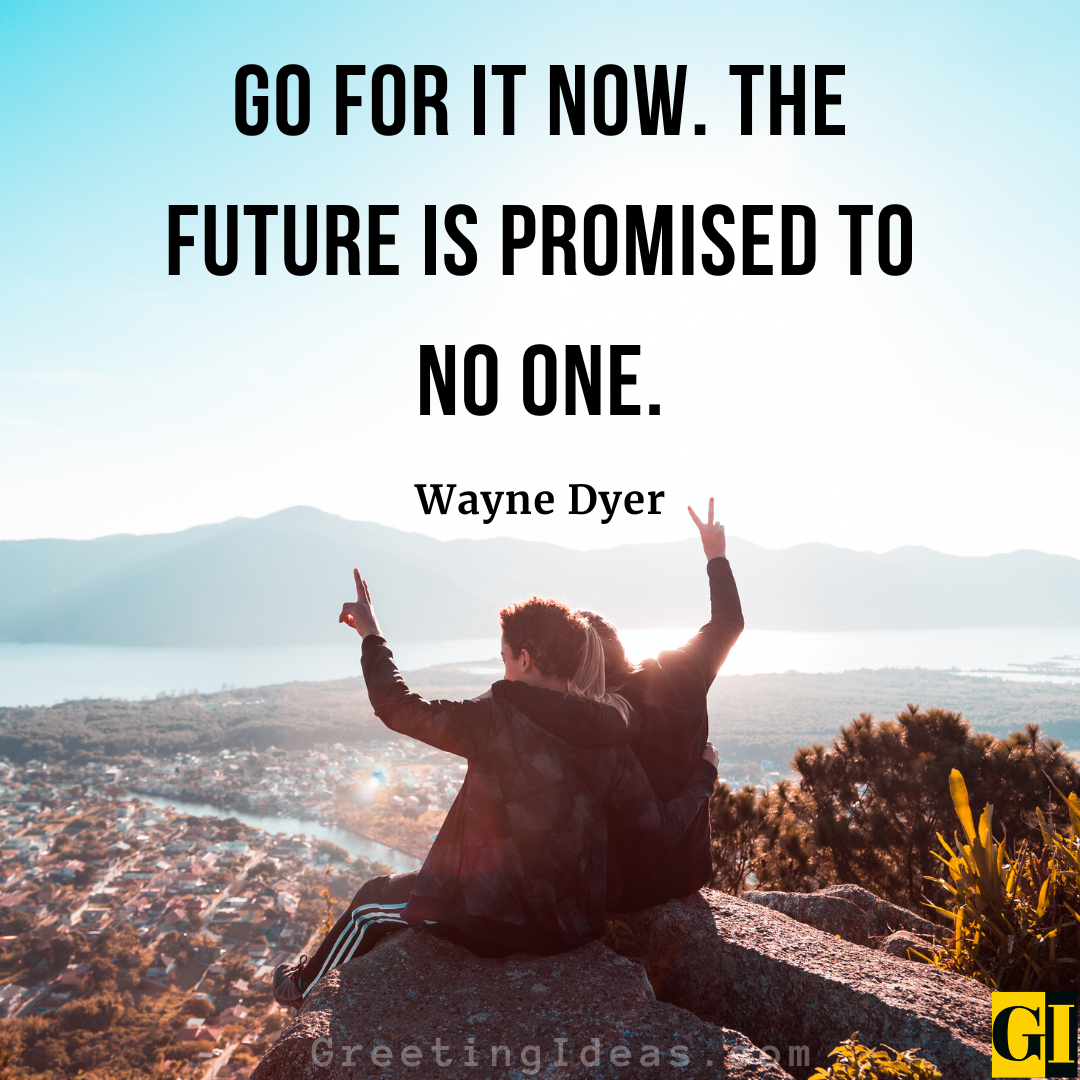 Also Read: 60 Positive Life Gets Better Quotes For Everyday Inspiration
Participate in life instead of just watching it pass you by.
– Lindsey Wonderson
Keep your spirit free, be flexible, let go.
– Leslie Brown
One day your life will flash before your eyes. Make sure it's worth watching.
– Gerard Way
Never save the best for later. You don't know what tomorrow holds.
– Paulo Coelho
The most important thing is to enjoy your life, to be happy, it's all that matters.
– Audrey Hepburn
Time you enjoy wasting, was not wasted.
– John Lennon
We will never enjoy life unless we make a quality decision to do so.
– Joyce Meyer
You have to enjoy life. Always be surrounded by people that you like, people who have a nice conversation. There are so many positive things to think about.
– Sophia Loren
Negative thinking keeps us from enjoying life.
– John C. Maxwell
Life is too short to worry about anything. You had better enjoy it because the next day promises nothing.
– Eric Davis
The struggles we endure today will be the 'good old days' we laugh about tomorrow.
– Aaron Lauritsen
Life is like a roller coaster, live it, be happy, enjoy life.
– Avril Lavigne
Enjoying The Little Things In Life Quotes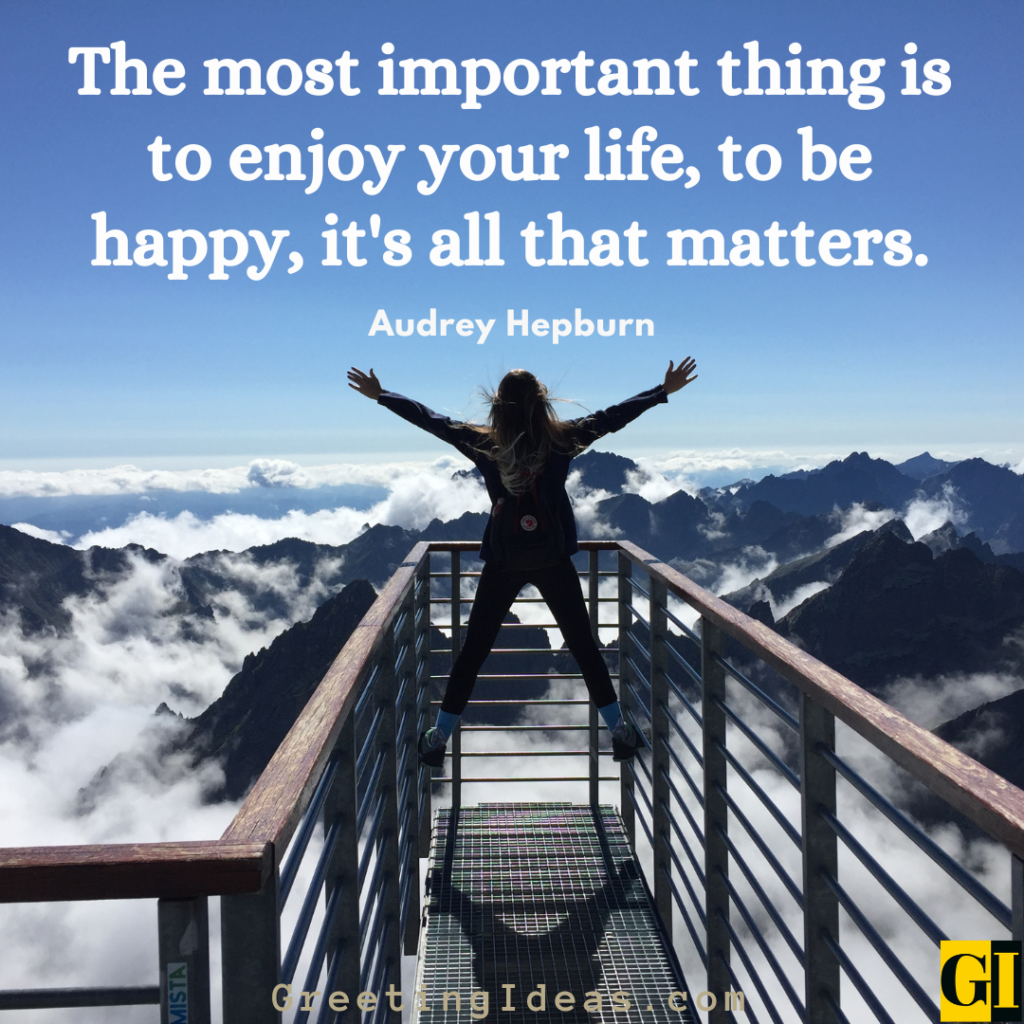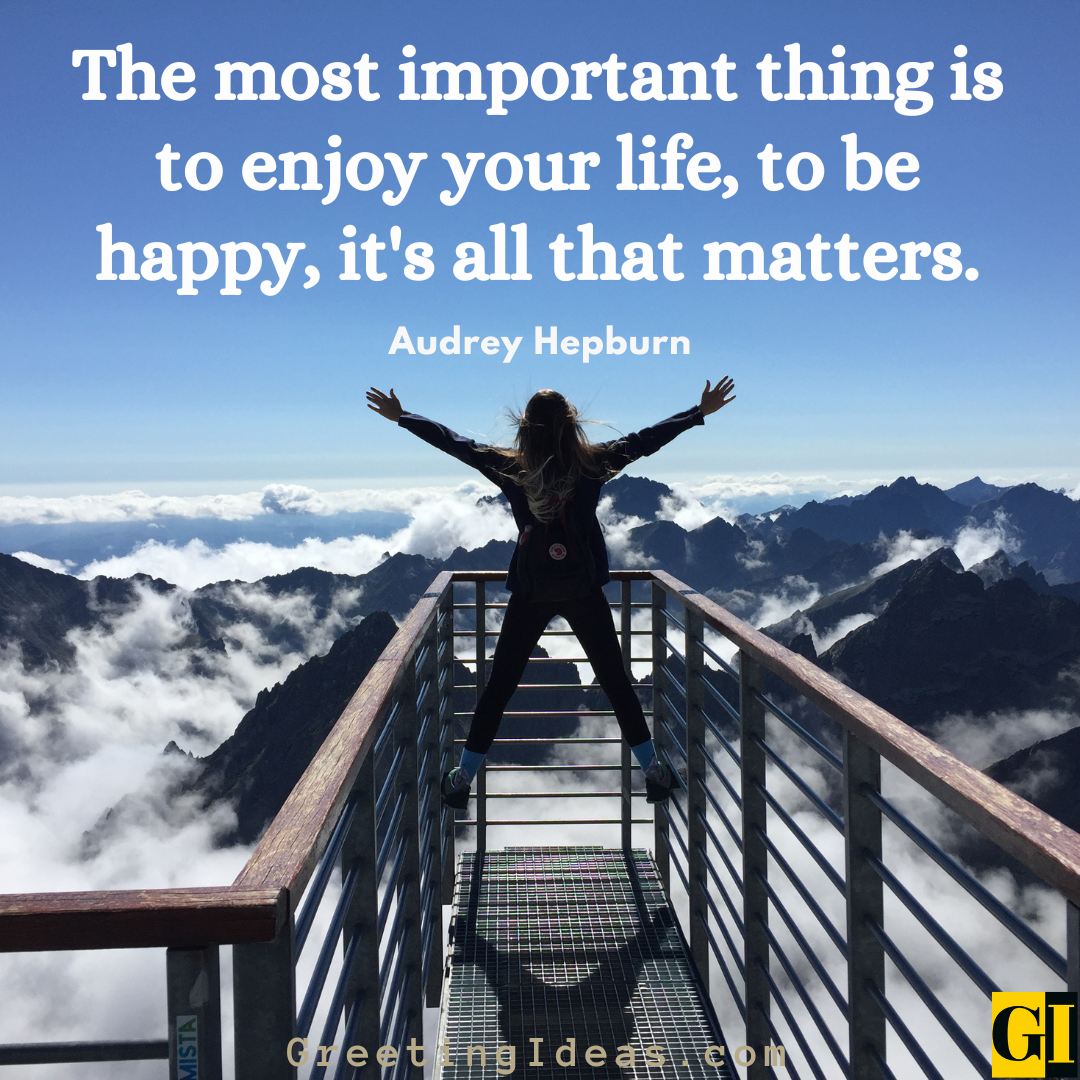 Also Read: 50 Stop Rushing Quotes In Life And Unwind
As you walk down the fairway of life you must smell the roses, for you only get to play one round.
– Ben Hogan
The secret of life is enjoying the passage of time.
– James Taylor
Slow down and enjoy life. It's not only the scenery you miss by going too fast – you also miss the sense of where you are going and why.
– Eddie Cantor
The purpose of life is to live it, to taste experience to the utmost, to reach out eagerly and without fear for newer and richer experience.
– Eleanor Roosevelt
Live every day as if it were going to be your last; for one day you're sure to be right.
– Harry Morant
Simply enjoy life and the great pleasures that come with it.
– Karolina Kurkova
I enjoy life when things are happening. I don't care if it's good things or bad things. That means you're alive.
– Joan Rivers
Follow your hopes and not your fears.
– Jody Bower
If you go around being afraid, you're never going to enjoy life. You have only one chance, so you've got to have fun.
– Lindsey Vonn
Believe in life and let live.
– Satyendra Pandey
The safest course is to do nothing against one's conscience. With this secret, we can enjoy life and have no fear from death.
– Voltaire
Stop seeking out the storms and enjoy more fully the sunlight.
– Gordon B. Hinckley
Inspiring Quotes About Enjoying Your Life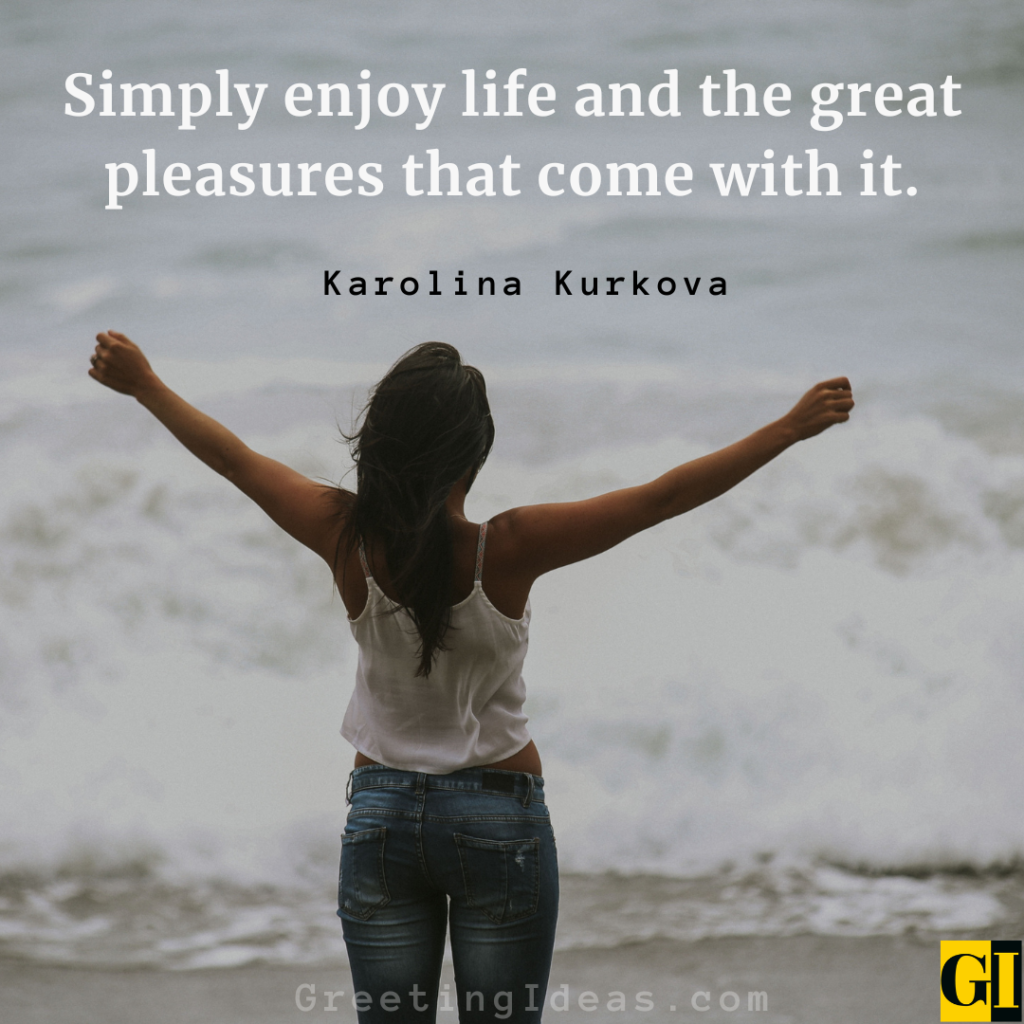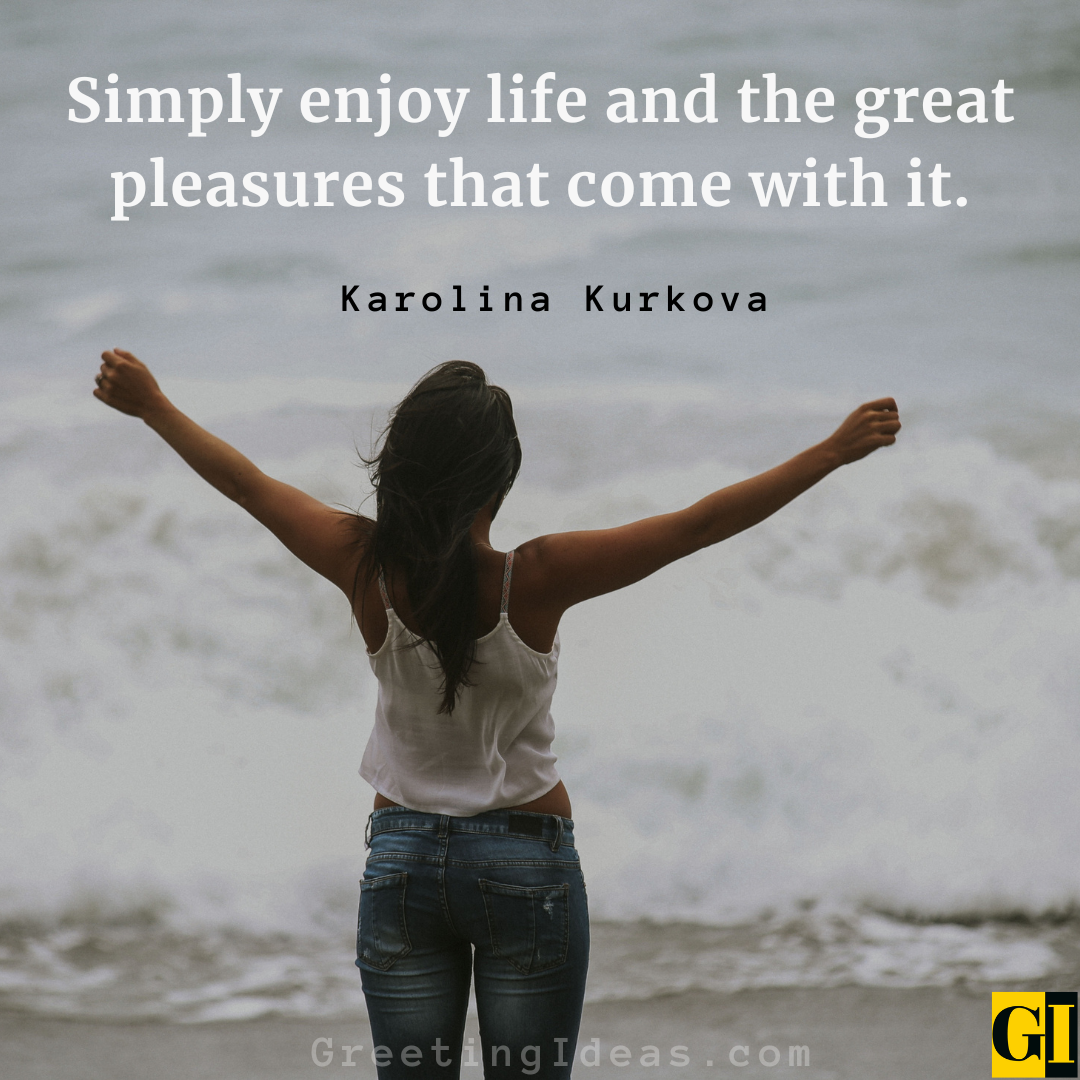 Also Read: 50 Relaxing Quotes Sayings To Destress And Chill
Its important to have specific dreams. Dream Big. Dream without fear.
– Randy Pausch
Enjoy life. There's plenty of time to be dead.
– Hans Christian Andersen
Just play. Have fun. Enjoy the game.
– Michael Jordan
Live in the moment. Forget the past and don't concern yourself with the future.
– Tanner Christensen
Fully embrace the now, no matter what the situation.
– Patrick Flynn
Find ecstasy in life. The mere sense of living is joy enough.
– Emily Dickinson
Dream big, stay positive, work hard, and enjoy the journey.
– Urijah Faber
Enjoy the journey, enjoy every moment, and quit worrying about winning and losing.
– Matt Biondi
Take a step back, evaluate what is important, and enjoy life.
– Teri Garr
It is not how much we have, but how much we enjoy, that makes happiness.
– Charles Spurgeon
Life is a challenge, meet it! Life is a dream, realize it! Life is a game, play it! Life is love, enjoy it!
– Sathya Sai Baba
Learn to enjoy every minute of your life. Be happy now.
– Earl Nightingale
Live and work but do not forget to play, to have fun in life and really enjoy it.
– Eileen Caddy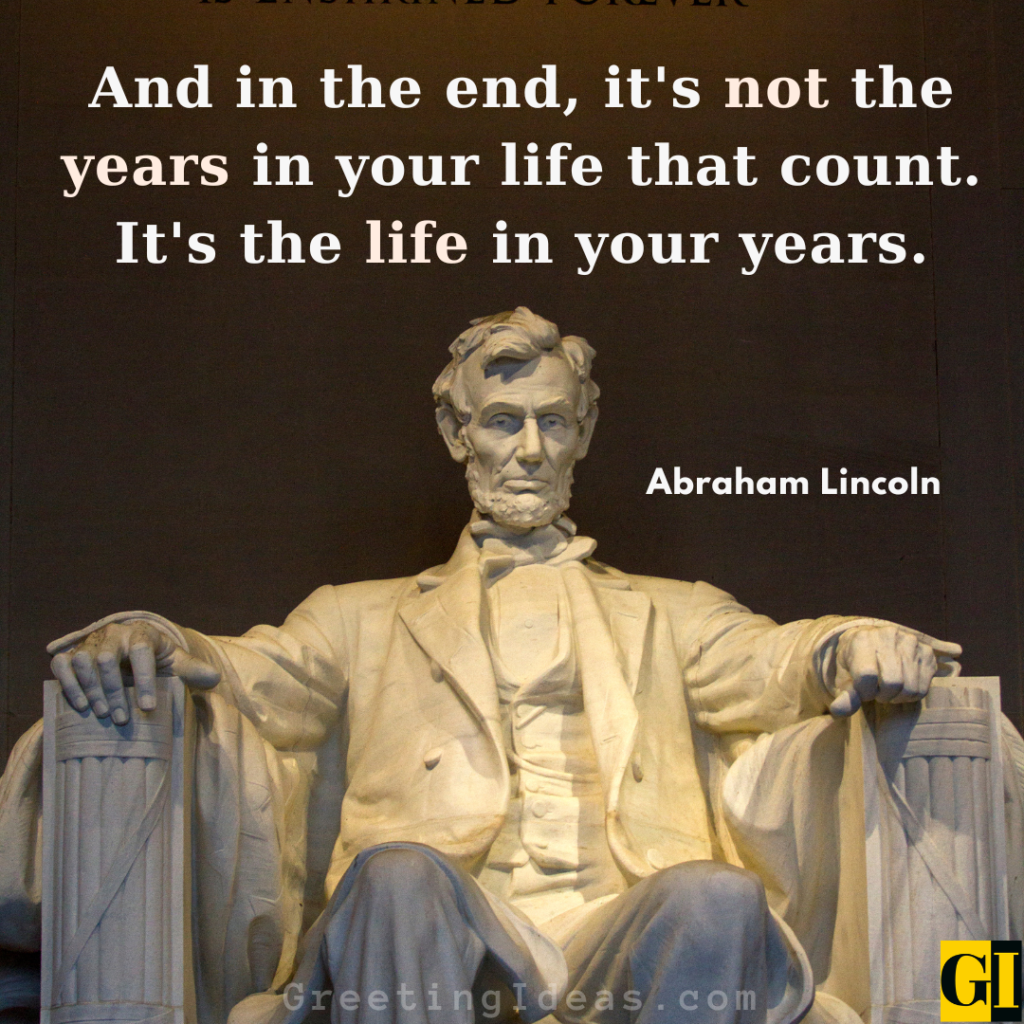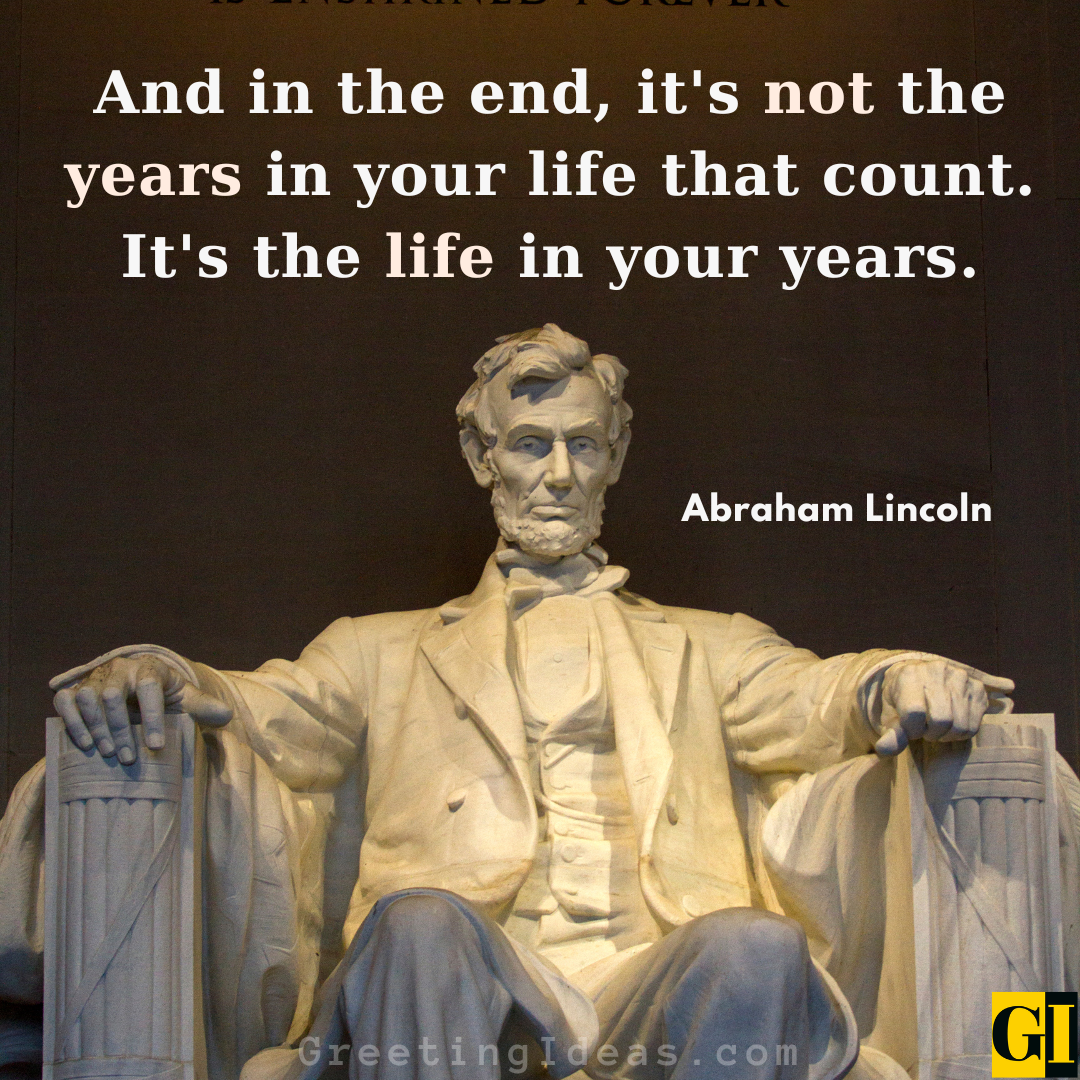 Also Read: 50 Inspiring Living Life Quotes For Daily Happiness
We hope you liked reading our famous enjoying life quotes collection.
Share it with your loved ones and in social circles.
Sharing is Caring!