FTC disclaimer. This post contains affiliate links, and I will be compensated if you purchase through one of my links.
If you love reading famous actors quotes, how they handle success, failure, fame, and their outlook on life and love, keep reading our actors sayings collection.
We all love and adore our favorite actors, right?
They have such charming acting capacities that their fans get swooned by the charismatic performances onscreen.
Actors are always in the limelight and closely followed by the paparazzi. The stardom and bigger life image make them develop mental tenacity to tackle controversies and protect their delicate image from getting damaged.
Successful actors know how to thread this line carefully. 
Nevertheless, acting is a tough job, and you need to be thick-skinned as the glam world tests your acting profession endlessly.
Best Actors Quotes and Sayings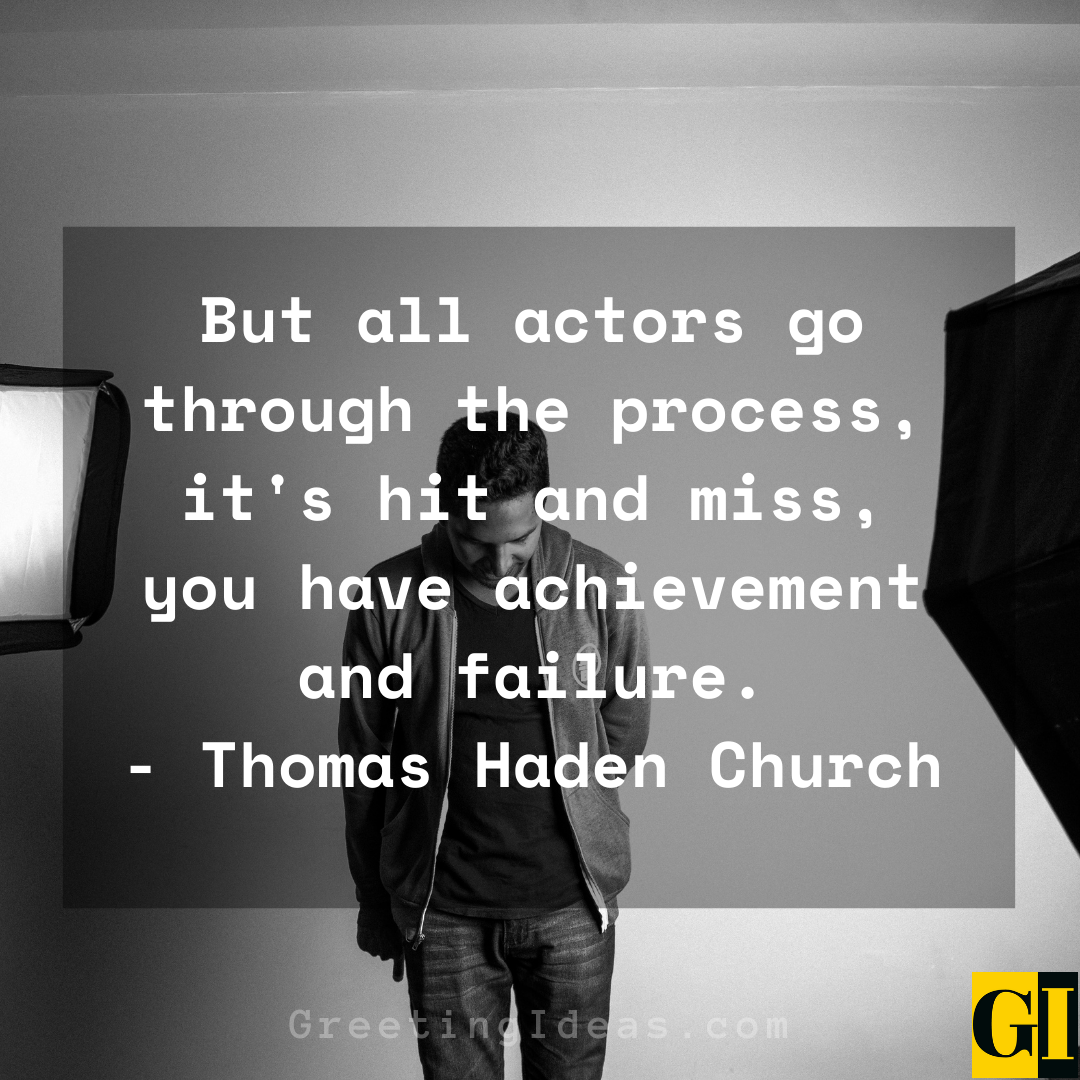 Also Read: 30 Best and Inspirational Acting Quotes and Sayings
People think actors have such glamorous lives, but the truth is actors go where nobody wants to go.
– Juliette Binoche
A film actor is just a victim of directors and editors.
– Helena Bonham Carter
Character actors are becoming a thing of the past. They're just going by the wayside. They're just cutting through that caliber of acting.
– Matthew Lillard
An actor is supposed to be a sensitive instrument.
– Marilyn Monroe
An actor should always let humility outweigh ambition.
– Anna Kendrick
But all actors go through the process, it's hit and miss, you have achievement and failure.
– Thomas Haden Church
Actors are one family over the entire world.
– Eleanor Roosevelt
The key to every actor is deep, deep insecurity.
– Meryl Streep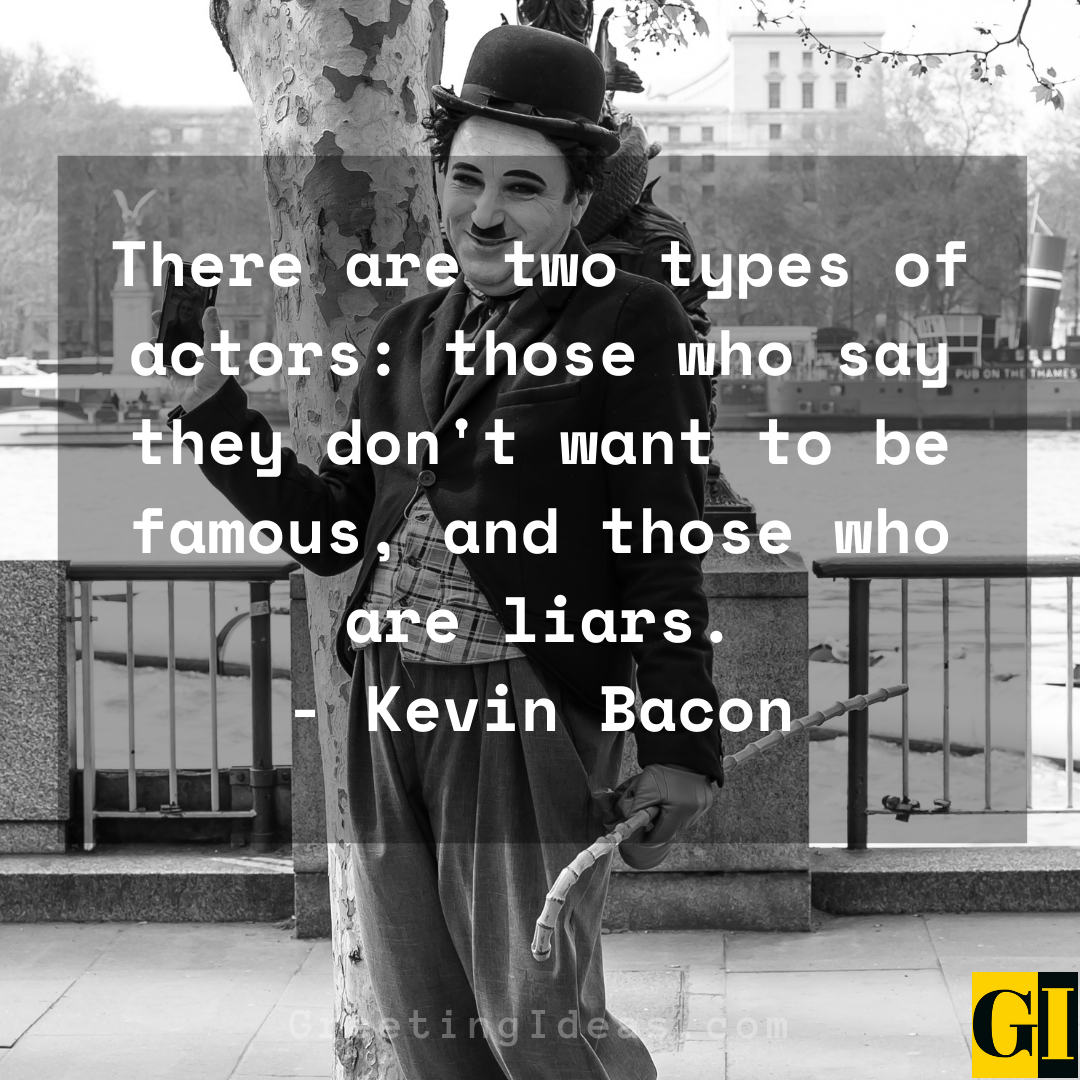 Also Read: 25 Best Actress Quotes and Sayings about Acting, Life, Aging
There are two types of actors: those who say they don't want to be famous, and those who are liars.
– Kevin Bacon
The great actors are the luminous ones. They are the great conductors of the stage.
– Ethel Barrymore
An actor's course is set even before he's out of the cradle.
– James Dean
Actors search for rejection. If they don't get it they reject themselves.
– Charlie Chaplin
And once you cease to be a real person, you stop being a good actor.
– Scott Speedman
The good thing about being an actor, and the gift of being an actor, is that you are beautifully forced to see the world with different eyes.
– Javier Bardem
Most actors are either a shower of bloody scruffs or think they should dress like Hamlet off stage.
– Martin Freeman
Some actors couldn't figure out how to withstand the constant rejection. They couldn't see the light at the end of the tunnel.
– Harrison Ford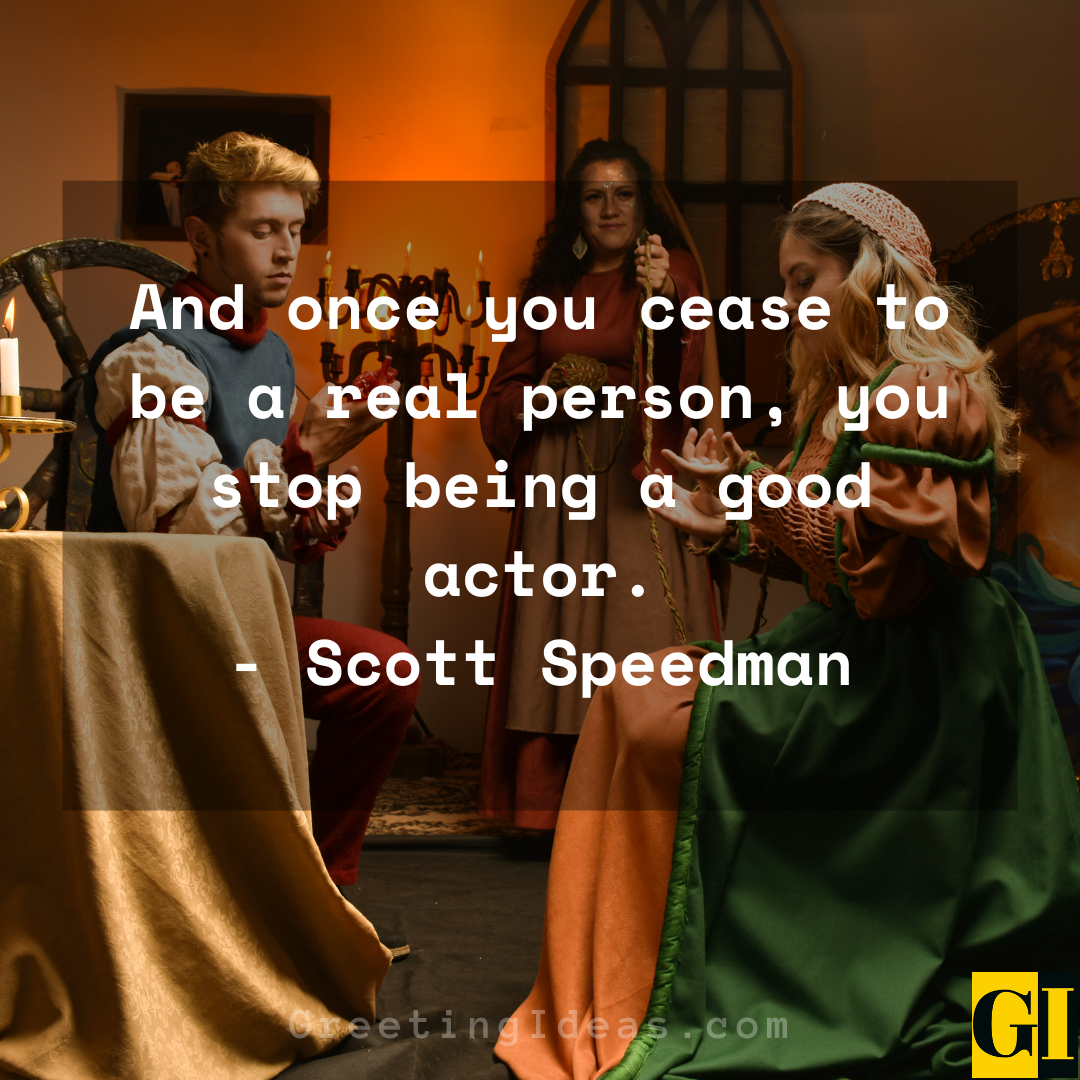 Also Read: 40 Best Quotes About Being Real and True to Yourself
The best actors do not let the wheels show.
– Henry Fonda
Trying to be a good actor has to be involved with placing yourself imaginatively in different people's circumstances.
– Paul Bettany
Actors cannot choose the manner in which they are born. Consequently, it is the one gesture in their lives completely devoid of self-consciousness.
– Helen Hayes
The best actors instinctively feel out what the other actors need, and they just accommodate it.
– Christopher Nolan
Show me a great actor and I'll show you a lousy husband. Show me a great actress, and you've seen the devil.
– W. C. Fields
It's the actors who are prepared to make fools of themselves who are usually the ones who come to mean something to the audience.
– Christian Bale
Only a great actor finds the difficulties of the actor's art infinite.
– Ellen Terry
Every actor has a natural animosity toward every other actor, present or absent, living or dead.
– Louise Brooks
Also Read: 30 Best Dark Abyss Quotes and Sayings about Life and Love
The actor cannot afford to look only to his own life for all his material nor pull strictly from his own experience to find his acting choices and feelings.
– Stella Adler
To be an actor, a true actor, you have to be brokenhearted.
– Shia LaBeouf
A good actor is somebody who can be truthful and fascinating and interesting and enlightening.
– Bruce Davison
There are two main jobs in acting – the first one is to be a good actor, and the second one is to convince everyone that you're a good actor.
– Laurence Fox
He who is incapable of feeling strong passions, of being shaken by anger, of living in every sense of the word, will never be a good actor.
– Sarah Bernhardt
As an actor, you are aware of how a role can seep into your real life.
– Benedict Cumberbatch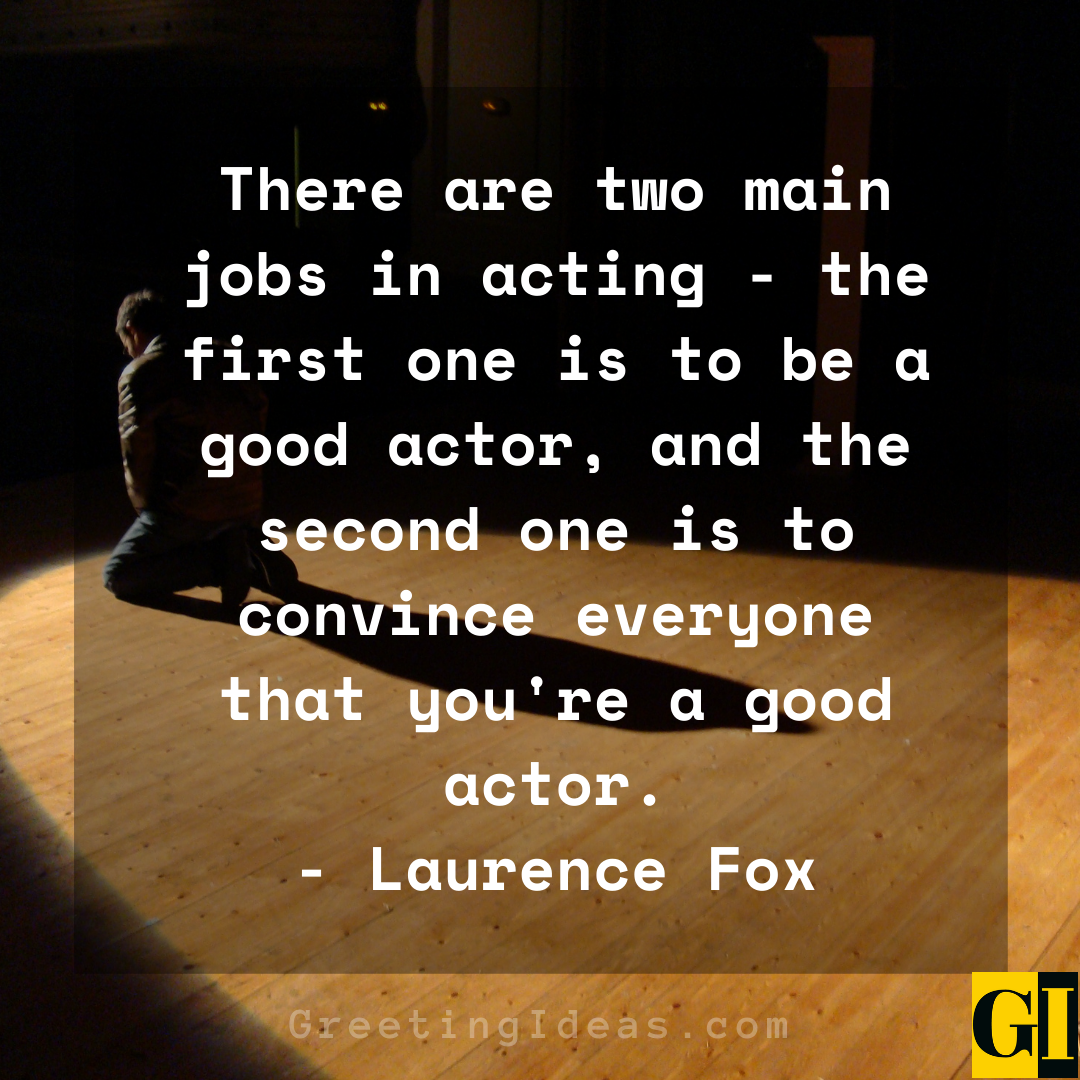 Also Read:30 Best and Inspiring Hustle Quotes and Sayings for Life
We hope you enjoy reading our actors quotes collection.
Share it with your loved ones and in social circles too.
Also, which famous actors quote you found relevant?
Let us know in the comments!