FTC disclaimer. This post contains affiliate links, and I will be compensated if you purchase through one of my links.
Are you an adrenaline travel junkie?
Keep reading our love adrenaline quotes and sayings from famous personalities and experience life to the fullest.
Holly Maxwell powerfully quotes, ' channel your adrenaline, so that it powers you forward rather than hold you back.'
Such a quality of life provides a higher rush of adrenaline both within and outside.
Let us live daily life in such a way that elevates our being and makes us say 'no' to all unnecessary pettiness and problems that downgrade our beings.
Keep living rightly today. Let every day be an adventure in itself. A right today leads to a right tomorrow.
A miserable today with a miserable being will only lead to a miserable tomorrow. As we are internally, so is our living quality externally.
So, do not indulge in external adrenaline activities to forget current pains and mental distress or a means for instant gratification in an otherwise dull life.
Such an adventure is superficial, fad and will make you even more hollow and desperate for more.
Instead, firstly work on being alright from within and in that inner fullness which is a higher living, now live a deeper adventurous life.
Best Adrenaline Rush Quotes and Sayings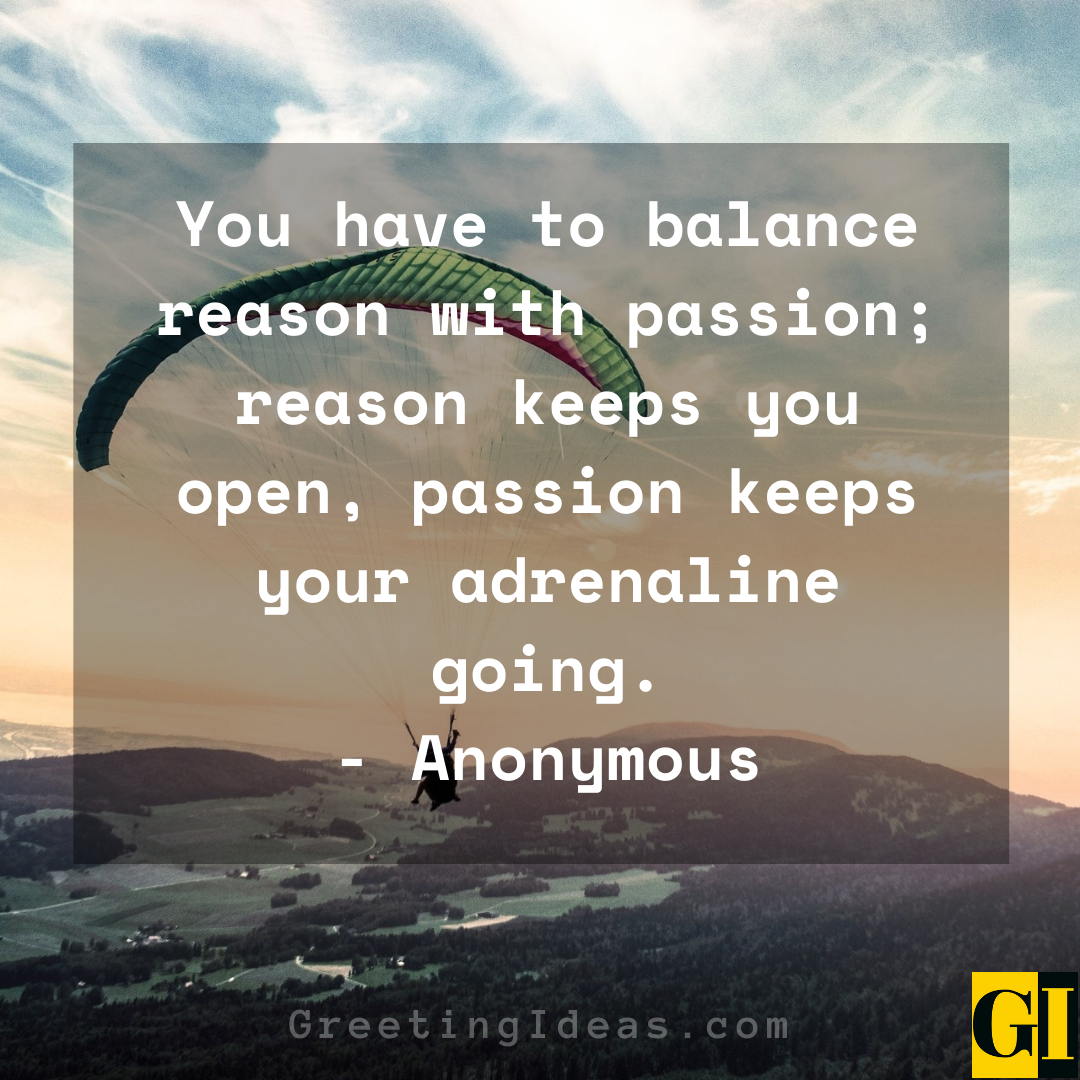 Also Read: 90 Motivating Seize the Opportunity Quotes and Sayings
You needed jolts of fear, little hits of adrenaline, to appreciate the buzz of life.
– Barbara Claypole White
High risk is high adrenaline.
– Jason Statham
Because the pot takes the edge off the adrenaline, and it also clears your mind of it, and then you can see things a lot clearer.
– Tommy Chong
You have to balance reason with passion; reason keeps you open, passion keeps your adrenaline going.
– Anonymous
A touch of the jitters sharpens the mind, gets the adrenaline flowing and helps you to focus.
– Richard Branson
I've learned how to turn self-doubt into an energy source and to metabolize fear into a result-producing adrenaline.
– Michael Strahan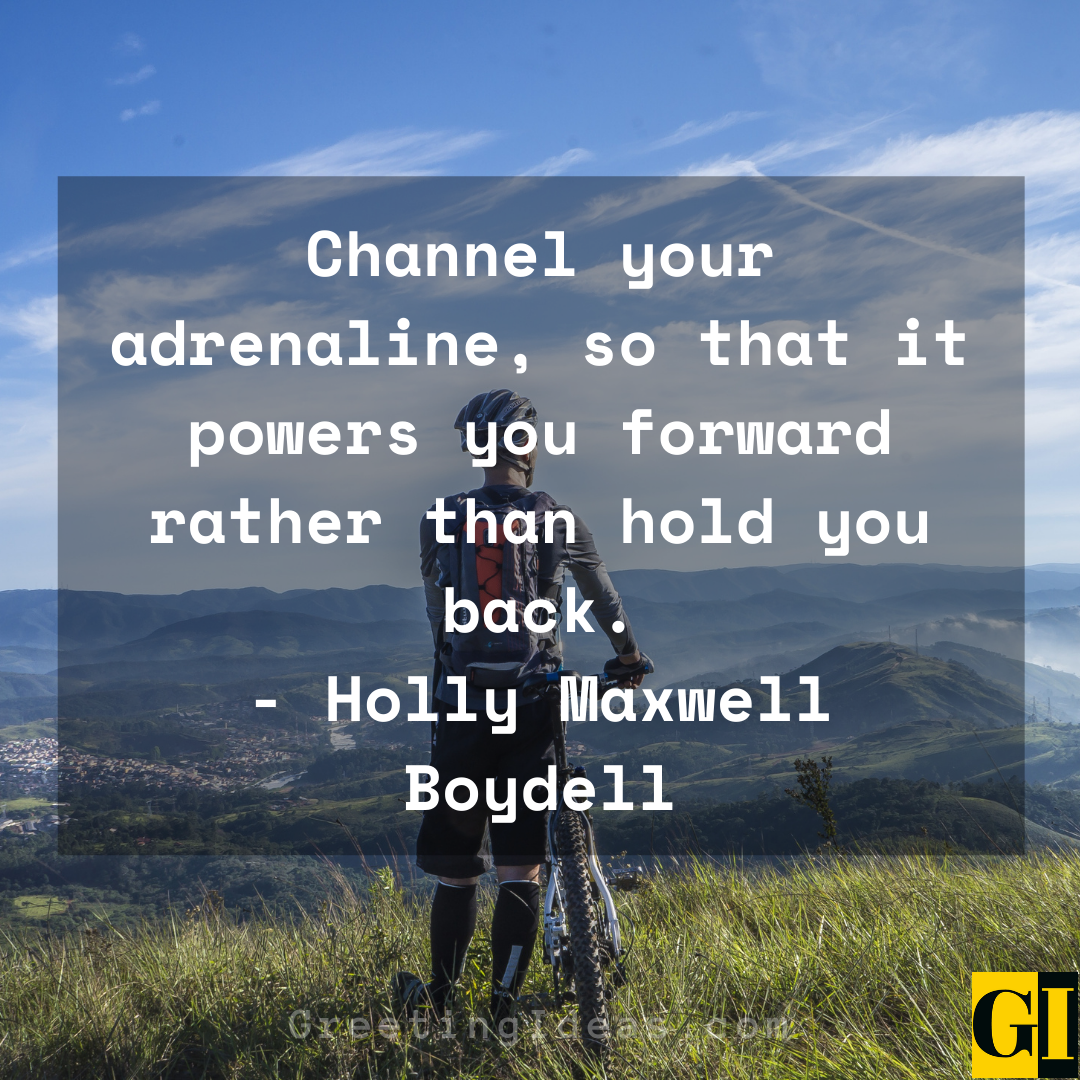 Also Read: 30 Inspiring Be Bold and Be Daring Quotes and Sayings
That's what falling in love really amounted to, your brain on drugs. Adrenaline and dopamine, oxytocin and serotonin. Chemical insanity, celebrated by poets.
– Tess Gerritsen
Channel your adrenaline, so that it powers you forward rather than hold you back.
– Holly Maxwell Boydell
The adrenaline and stress of an adventure are better than a thousand peaceful days.
– Paulo Coelho
Sometimes you need a little crisis to get your adrenaline flowing and help you realise your potential.
– Jeannette Walls
You want leaders driven by mission – not by adrenaline. No one wants to work with people who need to be heroes more than they need to be catalysts.
– Robert Watson
Nothing activates adrenaline production like pain.
– Dan Brown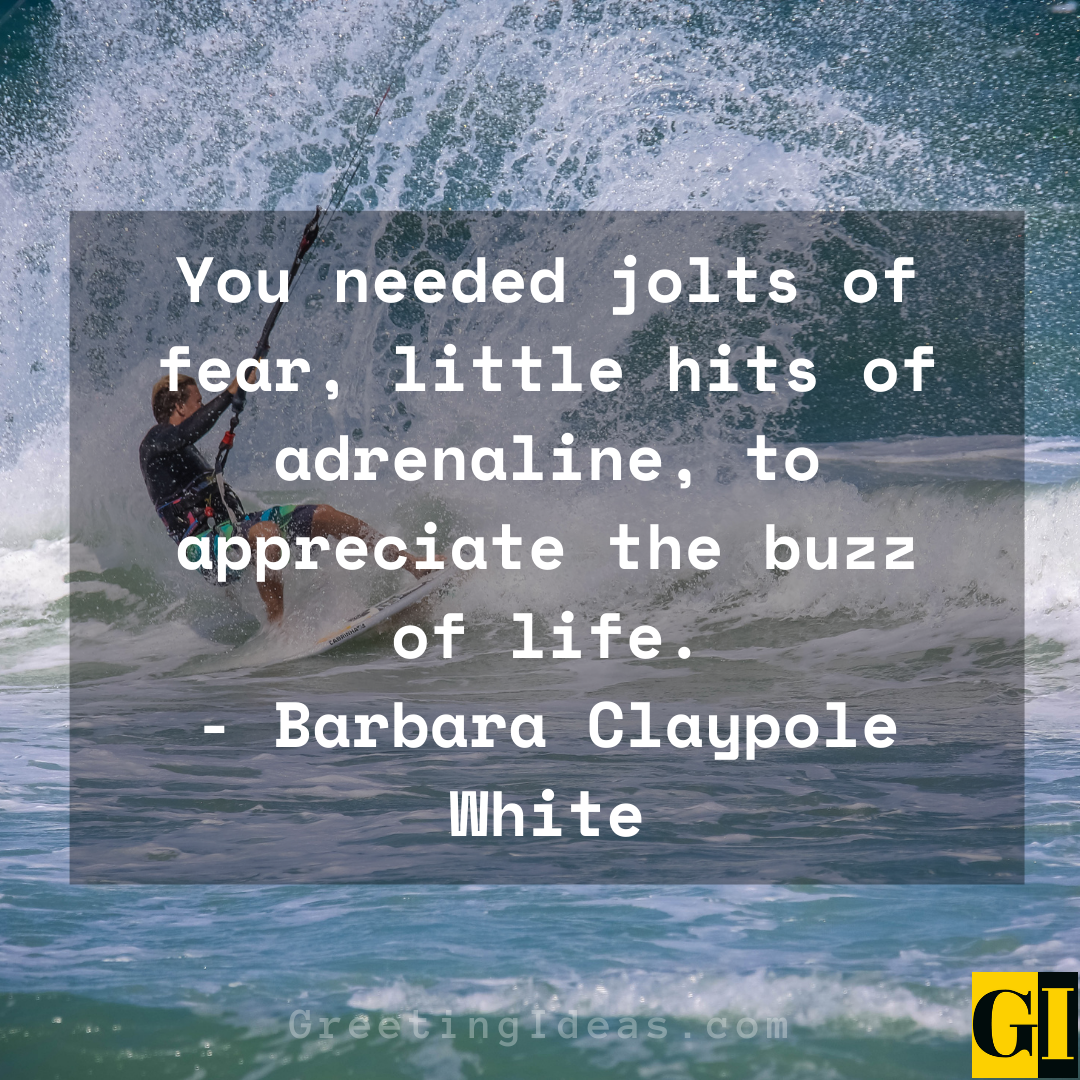 Also Read: 25 Feeling Alive Outside Quotes and Sayings
Stop being an adrenaline junkie who is waiting for the happy ending instead of seeing the happy being.
– Andrea T. Goeglein
Don't aim for perfection. Aim for progress. Learn to slow the process down when your adrenaline gets pumping.
– Kerry Patterson
The simple truth is that there is nothing like a good challenge to get the adrenaline going.
– Naina Lal Kidwai
It is the greatest shot of adrenaline to be doing what you have wanted to do so badly. You almost feel like you could fly without the plane.
– Charles Lindbergh
You only can live on adrenaline for so long; one thing is for sure, it doesn't pay the bills.
– John Barrow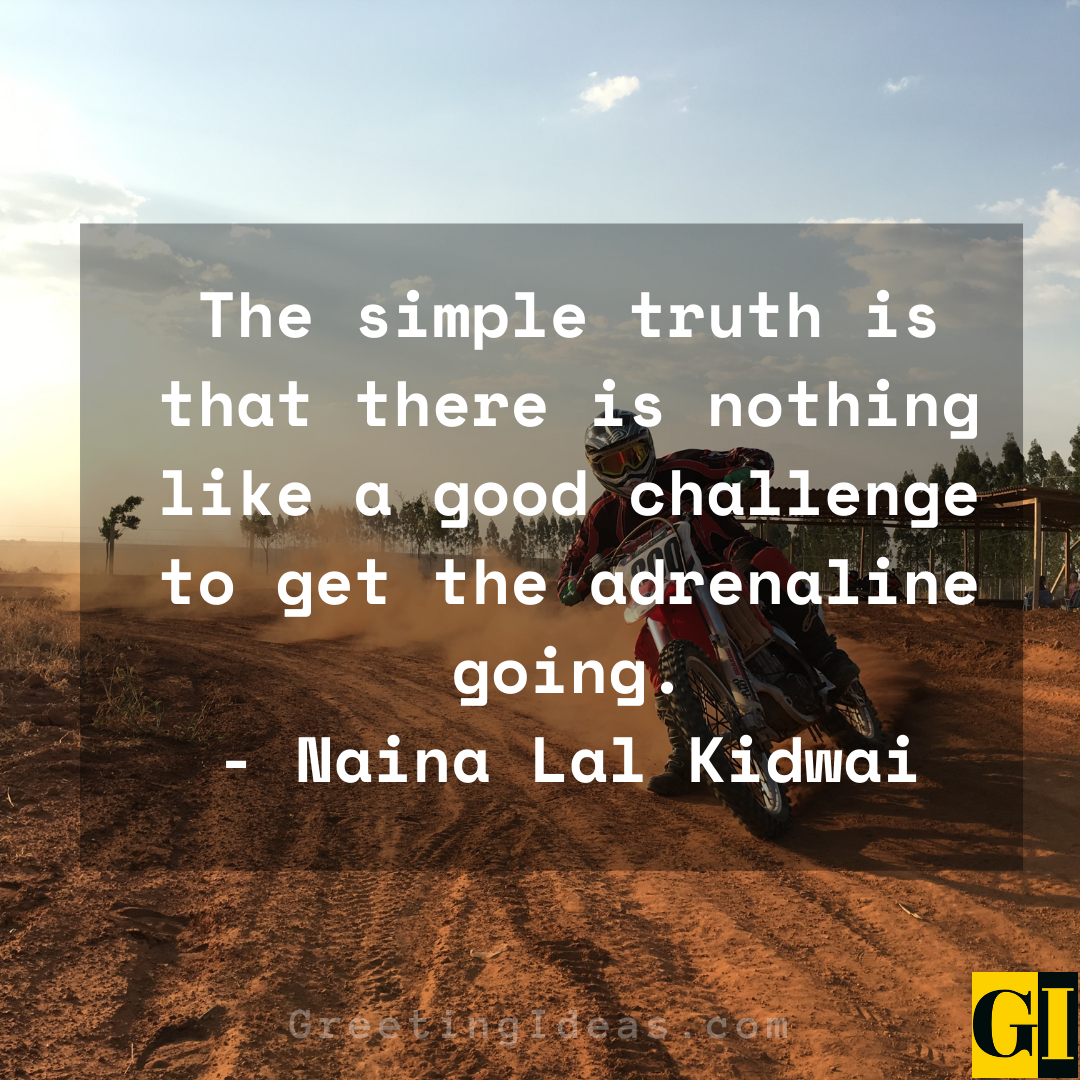 Also Read: 15 Best and Inspiring Uncharted Quotes and Sayings
We hope you enjoy reading our pumping adrenaline quotes collection.
Share it with your loved ones and in social circles too.
Sharing is Caring!