FTC disclaimer. This post contains affiliate links, and I will be compensated if you purchase through one of my links.
We hope our faith and obedience quotes and sayings teach you valuable lessons on this important virtue that can either uplift or break your life.
There are both perils and merits in exhibiting obedience to a higher authority.
Let Jiddu Krishnamurti's wise words remind us how forced obedience can harm us. He says, ' In obedience, there is always fear, and fear darkens the mind.'
If you obey a higher power because you are intimidated by the repercussions, then such blind obedience is not a great virtue. It will only have a quality of slave and master relationship.
But on the other hand, if you are deeply respectful and faith arises from the heart, obedience has a different flavor. Then life is nothing short of religiousness.
As Ezra Taft rightly points out, ' the greatest test of life is obedience to God.'
There is an equally powerful quote on real obedience from The Buddha. He teaches, ' better than worshipping Gods, is obedience to the laws of righteousness.'
Real and unchanging obedience is to live the right life. A right living is a true religiosity. The Hindus called it Dharma (Dharm), that which is truthful and unchangeably right.
Best Obedience Quotes and Sayings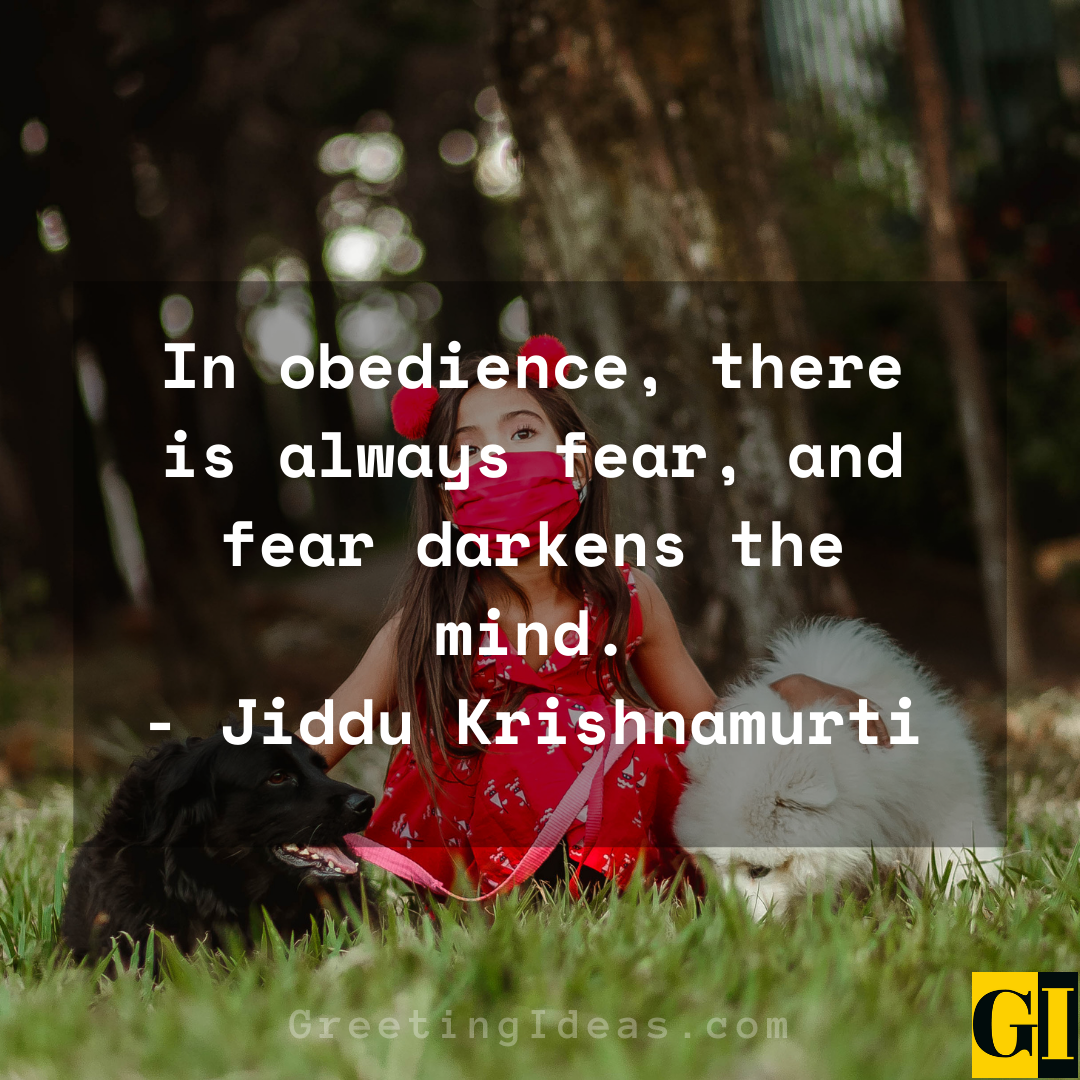 Also Read: 30 Positive and Spiritual Universe Quotes and Sayings
Obedience isn't a lack of fear. It's just doing it scared.
– Jen Hatmaker
Obedience indeed is only the pitiful and cowardly egotism of him who thinks that he can do something better than reason.
– Percy Bysshe Shelley
When obedience is so impious, revolt is a necessity.
– Pierre Corneille
Obedience is the fruit of faith.
– Christina Rossetti
In obedience there is always fear, and fear darkens the mind.
– Jiddu Krishnamurti
Obedience to the word in humility of mind never confuses.
– John Nelson Darby
Only he who believes is obedient and only he who is obedient believes.
– Dietrich Bonhoeffer
A person is bound to work in obedience to and in conformity to that person's own nature.
– Mahatma Gandhi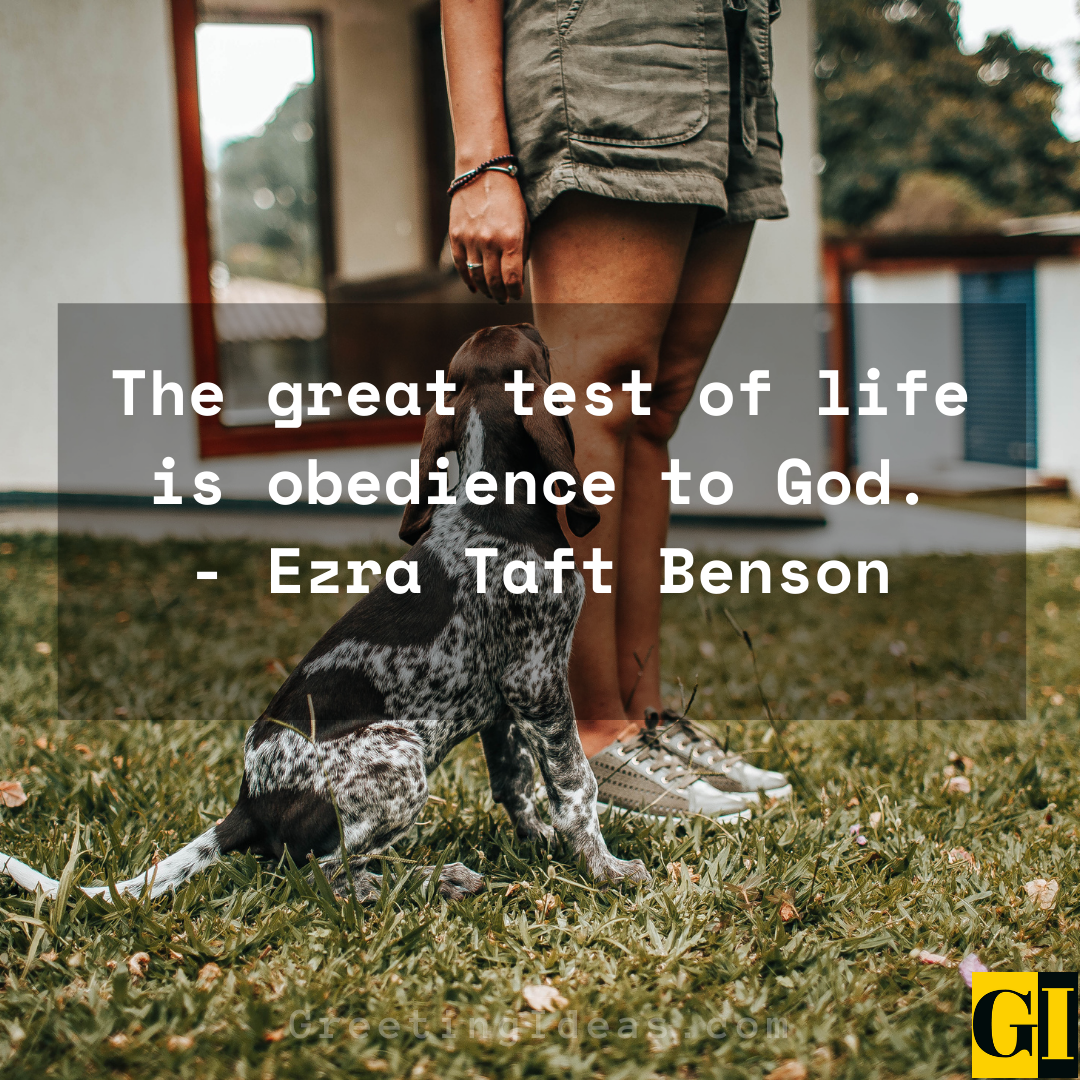 Also Read:55 Inspiring Never Be Ungrateful Quotes and Sayings
Liberty is obedience to the law which one has laid down for oneself.
– Jean-Jacques Rousseau
Better than worshiping gods is obedience to the laws of righteousness.
– Buddha
Obedience brings success; exact obedience brings miracles.
– Russell M. Nelson
Obedience is the primary object of all sound education.
– Elizabeth Missing Sewell
Obedience to lawful authority is the foundation of manly character.
– Robert E. Lee
True obedience is true freedom.
– Henry Ward Beecher
A great work is made out of a combination of obedience and liberty.
– Nadia Boulanger
The great test of life is obedience to God.
– Ezra Taft Benson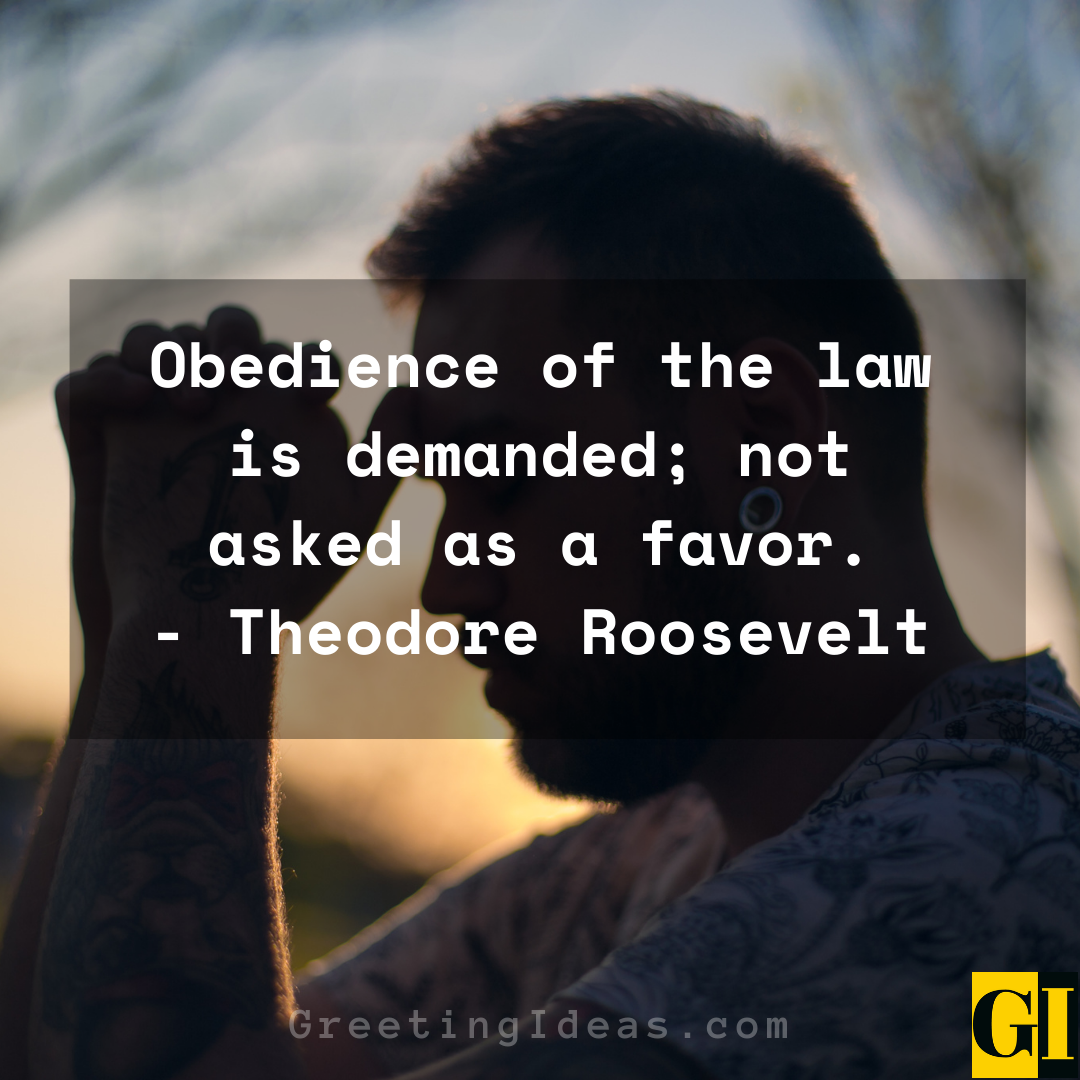 Also Read:40 Feeling and Born Unlucky Quotes and Sayings in Life
Obedience completes itself in understanding.
– Phillips Brooks
Disobedience, in the eyes of any one who has read history, is man's original virtue. It is through disobedience that progress has been made, through disobedience and through rebellion.
– Oscar Wilde
One act of obedience is better than one hundred sermons.
– Dietrich Bonhoeffer
Obedience of the law is demanded; not asked as a favor.
– Theodore Roosevelt
Obedience is the opener of eyes.
– George Macdonald
Obedience is less painful than regret.
– Christine Caine
Obedience simulates subordination as fear of the police simulates honesty.
– George Bernard Shaw
Obedience and resignation are our personal offerings upon the altar of duty.
– Hosea Ballou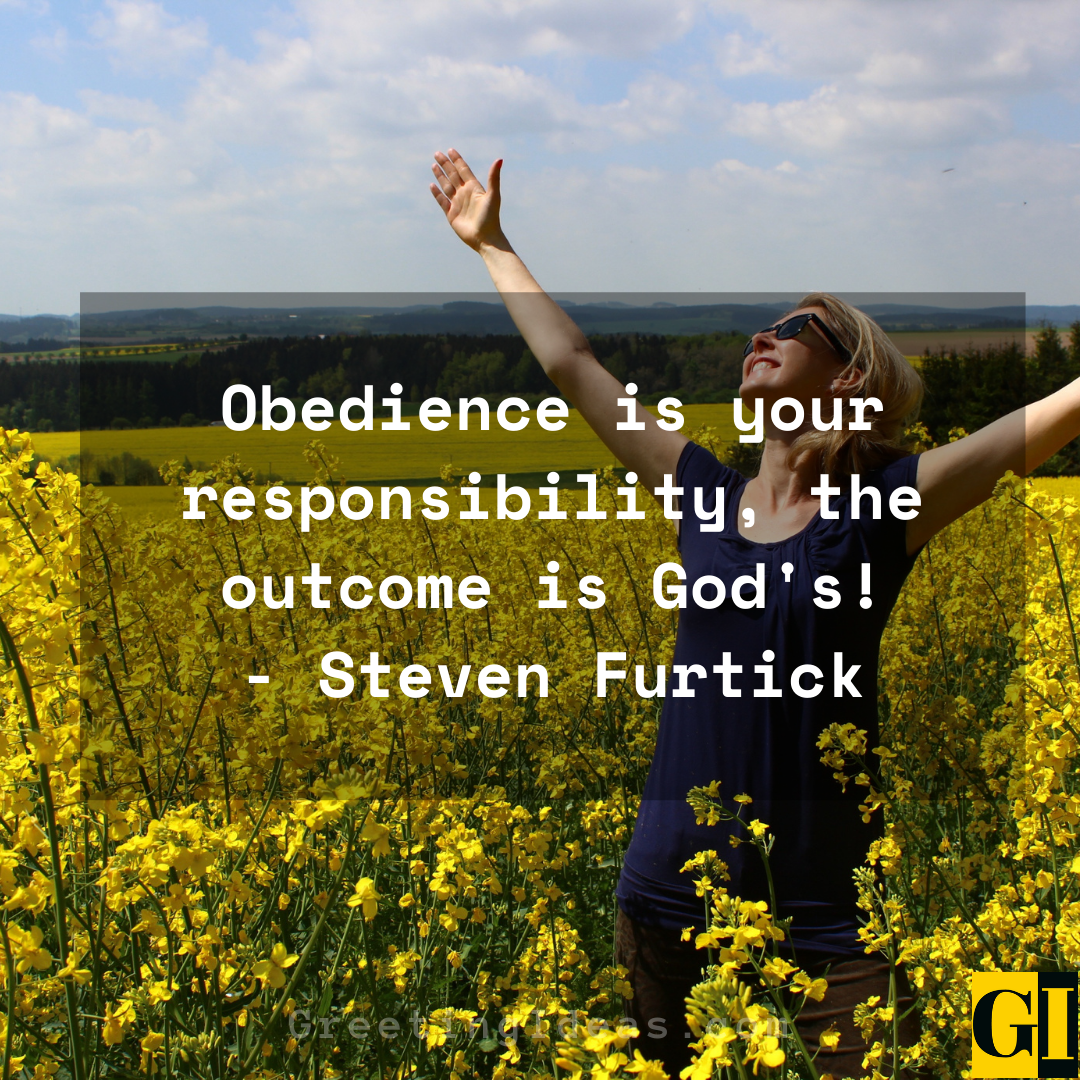 Also Read:20 Inspiring Turning World and Life Upside Down Quotes
Obedience is a part of greatness.
– Mark E. Petersen
For there is no obedience without humility, nor humility without charity.
– St. Catherine of Siena
Obedience alone gives the right to command.
– Ralph Waldo Emerson
Obedience is your responsibility, the outcome is God's!
– Steven Furtick
Obedience is the mother of success and is wedded to safety.
– Aeschylus
Obedience to God is the pathway to the life you really want to live.
– Joyce Meyer
The virtue of obedience makes the will supple. It inspires the courage with which to fulfill the most difficult tasks.
– John Vianney
Disobedience is the true foundation of liberty. The obedient must be slaves.
– Henry David Thoreau
Obedience is the crown and honour of all virtue.
– Martin Luther
Obedience is an act of faith; disobedience is the result of unbelief.
– Edwin Louis Cole
Obedience shows whether you are grateful.
– Catherine Of Siena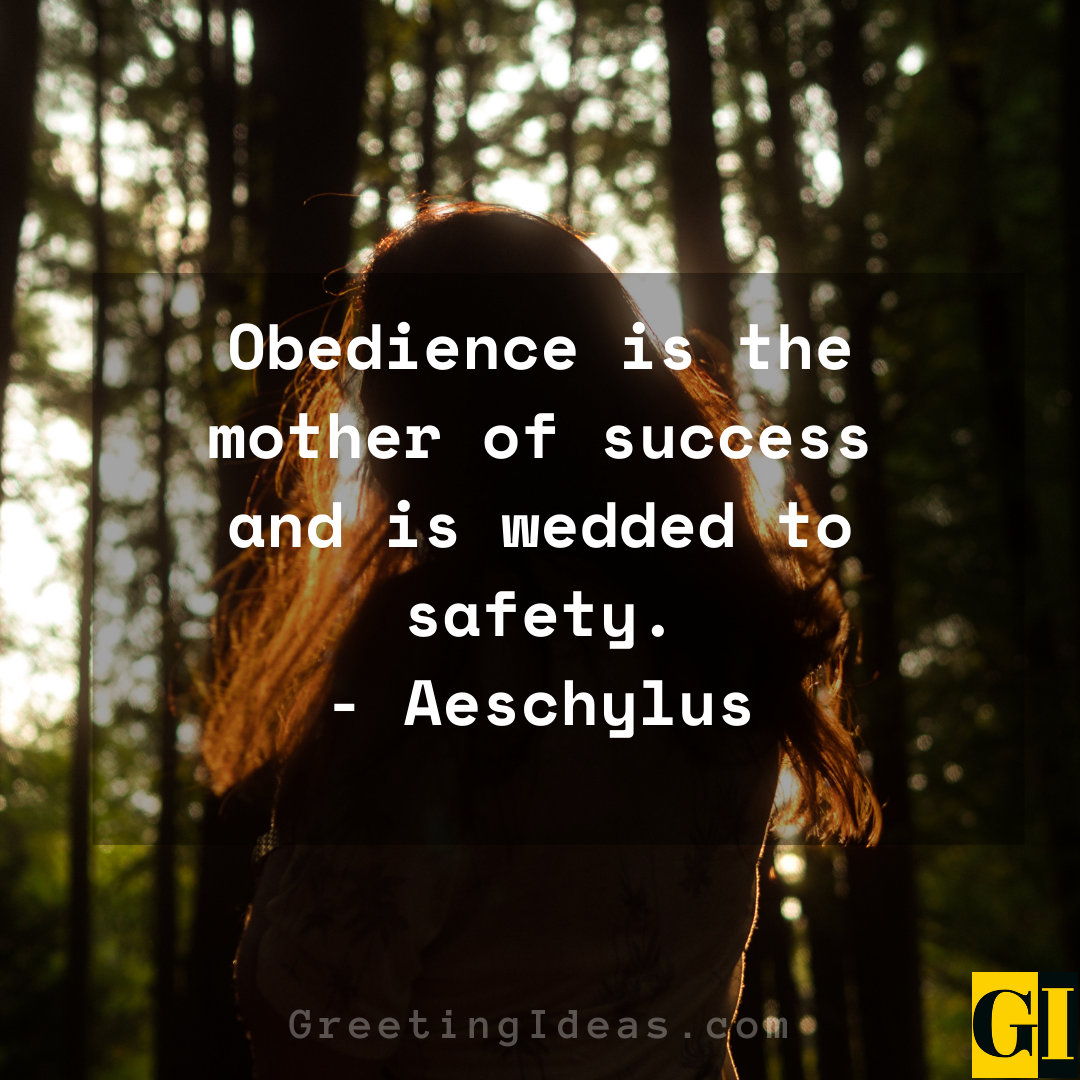 Also Read:20 Inspirational Unpredictable Quotes about Love and Life
We hope you enjoy reading our obedience quotes collection.
Share it with your loved ones and in social circles.
Which obedience quotes and sayings you loved reading the most?
Let us know in the comments!