FTC disclaimer. This post contains affiliate links, and I will be compensated if you purchase through one of my links.
Let our humanity-filled love everyone quotes, and sayings from famous philosophers help us drop hatred feeling and realize the oneness we all share in common.
Great Quotes On Love Everyone:
French writer Anais Nin insightfully quotes, ' The only abnormality is the incapacity to love.'
The author is right in calling a loveless state of mind an abnormality, as being loving is our innate nature.
But the bitter fact is we live in a fundamentally loveless society; hence cruelness and insensitivity get deeply rooted in our minds.
If we can look at our quality of relationships with fellow human beings, it has led to war, border issues, racism, sexism, xenophobia, and other hard-core fascist mindsets.
In our relationship with the entire animal kingdom, we can see how the lack of love, kindness, and compassion has led to meat consumption and unethical animal testing, to highlight a few.
Our greedy overconsumption behavior has led to ecosystem collapse, species extinction due to natural habitat loss, global warming, and subsequent climate catastrophe.
That's because we are deeply dissatisfied and feel incomplete from within.
How to live in oneness with the world?
Until inner ugliness and a restless mind persist, outer ugliness in the form of human and animal abuses and man-made climate change is inevitable.
Let's change the inner dissatisfaction by sharply questioning why my mind is always discontent and what will give me ultimate peace and joyfulness.
When we move inwardly from ' NOT BEING OKAY' towards ' INNER ALRIGHTNESS,' only then will we be able to love everyone without division and discrimination.
Going close to wisdom literature is a significant step towards an inward journey of self realization and deep understanding of WHO AM I?
We hope our curated love everyone quotes collection is a valuable read.
God Loves Everyone Quotes And Sayings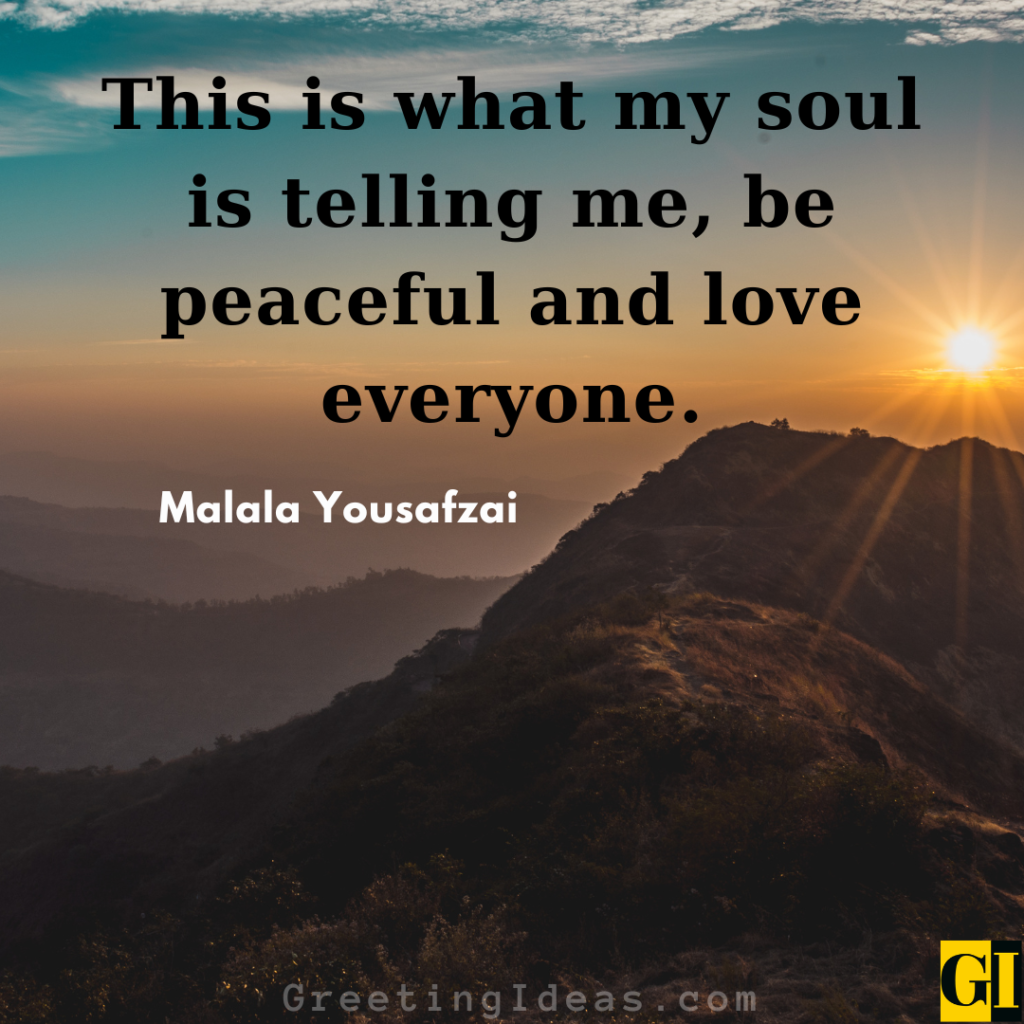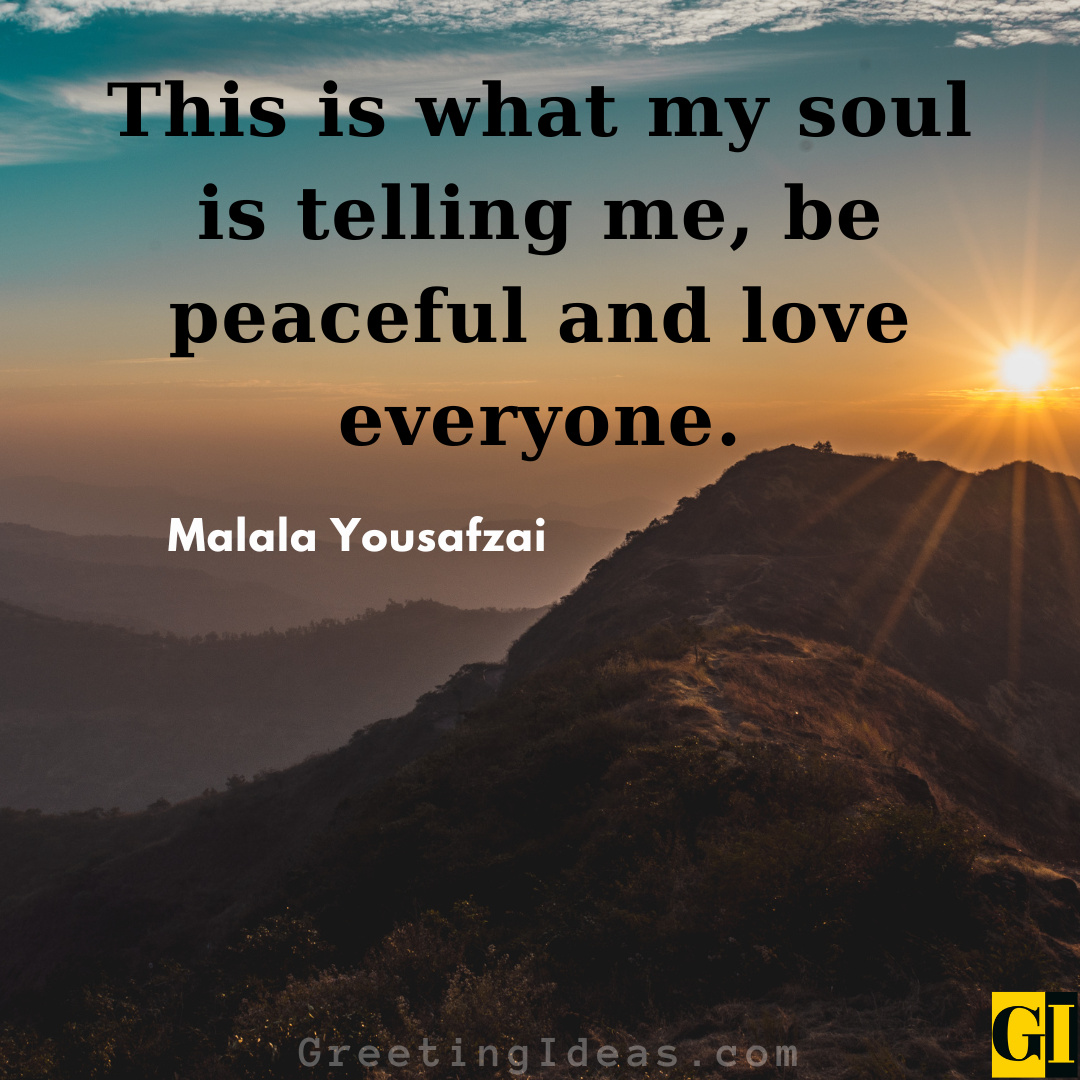 Also Read: 50 Spiritual and Divine Oneness Quotes and Sayings
If I could choose to have one superpower, I would want to be able to make everyone love everyone!
– Betsey Johnson
This is what my soul is telling me, be peaceful and love everyone.
– Malala Yousafzai
Love everyone unconditionally, including yourself.
– Ken Keyes Jr.
Help each other. Love everyone. Every leaf. Every ray of light. Forgive.
– Terrence Malick
You should love everyone; no one is a stranger; God dwells in all beings; without Him nothing can exist.
– Ramakrishna
The world says fall in love, but the universe says rise in love.
– Matshona Dhliwayo
Every life matters. Be like Mother Nature and love everyone without judging.
– Debasish Mridha
No matter what, love everyone because everyone is craving love.
– Debasish Mridha
Love is black. Love is white. Love is brown. Love is humanity.
– Matshona Dhliwayo
Promise yourself to forgive everyone, love everyone, and judge no one.
– Debasish Mridha
Look at a flower. She loves everyone. She doesn't care who you are or where you're from. Why should we? Let us love everyone.
– ApolloM
Truth is, I love everyone that is a good person regardless of what they look like, walk like, or who they love.
– Doja Cat
Everybody needs love. Everyone deserves it.
– Reese Witherspoon
Something amazing happens when we surrender and just love. We melt into another world, a realm of power already within us. The world changes when we change. the world softens when we soften. The world loves us when we choose to love the world.
– Marriane Williamson
Watch out for each other. Love everyone and forgive everyone, including yourself. Forgive your anger. Forgive your guilt. Your shame. Your sadness. Embrace and open up your love, your joy, your truth, and most especially your heart.
– Jim Henson
Bible Love Everyone Quotes And Sayings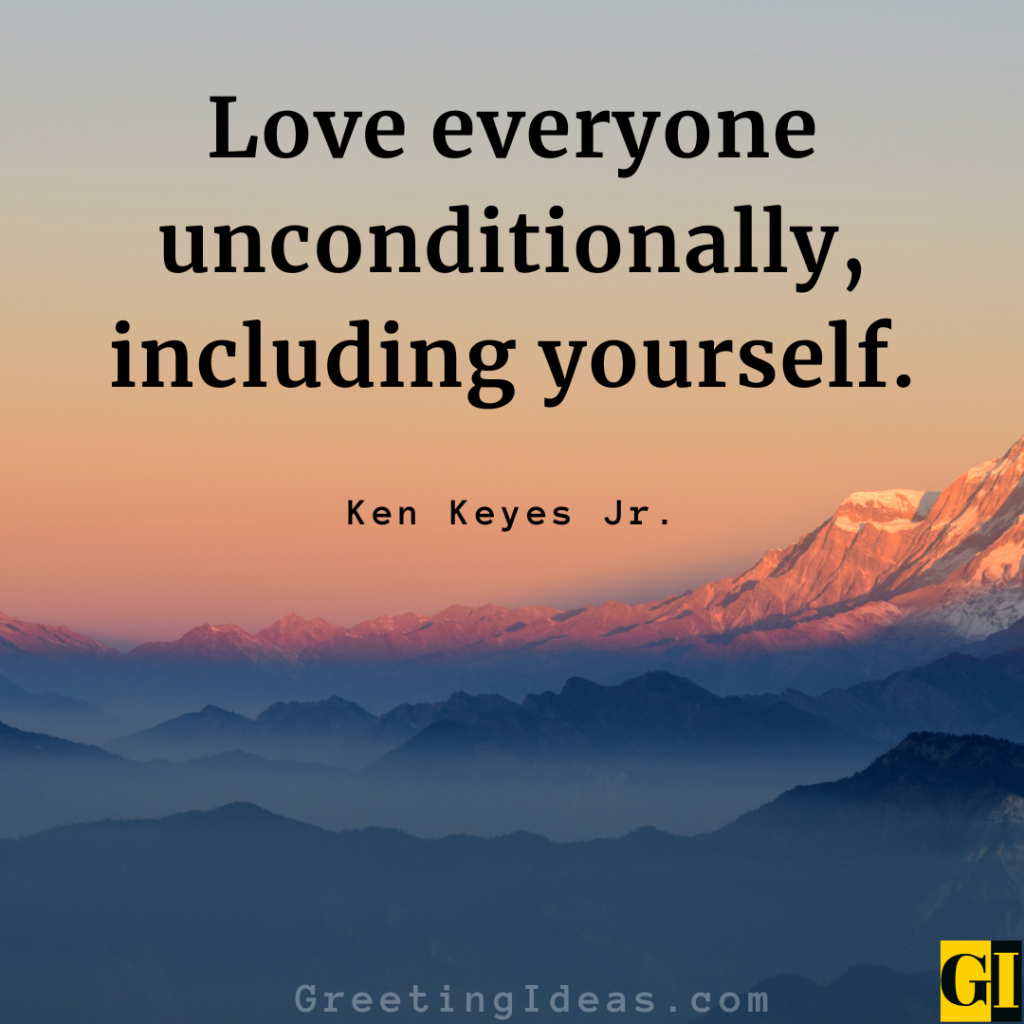 Also Read: 50 Beautiful Unconditional Love Quotes and Sayings in Life
Let us learn to live with kindness, to love everyone, even when they do not love us.
– Pope Francis
We can not love everyone and be loved by everyone. It would be perfection, and nothing is perfect in this world.
– Paul Pogba
There are times when I love the world and love everyone, and I want to talk to everyone, and other times when I feel really disillusioned, and like none of this is real, nothing is real around me.
– Tall Lennox
When you're taught to love everyone, to love your enemies, then what value does that place on love?
– Marilyn Manson
Eventually, I think you find a spiritual and emotional connection with someone, and I think it unifies you with everyone else. I think if you love one person, it makes you love everyone. That's how I feel now.
– Russell Brand
When we were born, nobody gave us a lesson on how to breathe—we just did. The same thing happens with love. Nobody tells you how to love—we just do.
– Connor Chalfant
Love everyone today as if today is the last day of your life.
– Debasish Mridha
You need not to love everyone, but you need to be polite with everyone, people will appreciate your politeness more than your love, because politeness is sweeter than love.
– Amit Kalantri
We can not love everyone and be loved by everyone. It would be perfection, and nothing is perfect in this world.
– Paul Pogba
Well, I mean, I think Christ teaches us to love everyone.
– Stephen Cone
Help each other. Love everyone. Every leaf. Every ray of light. Forgive.
– Terrence Malick
The only way to be happy is to love. Unless you love, your life will flash by.
– Terrence Malick
God doesn't always like everything we do. That's our choice. But he loves all his children.
– Michael Caton-Jones
You see, we don't have to love everyone. It's almost impossible. Many families don't get along. We don't even have to like each other. But you know, in my opinion, to survive, we have to learn to respect one another. Without respect, we will destroy each other.
– Scott Takeda
I just love being in love; I love everything about it; I love falling in love; I love being in love; I love going from in love to love; I love that I love all things love; I love being loved; I love everyone; I love everything I love when people love me back, do you love me?
– Robert Raymond
Everyone Deserves Your Love Quotes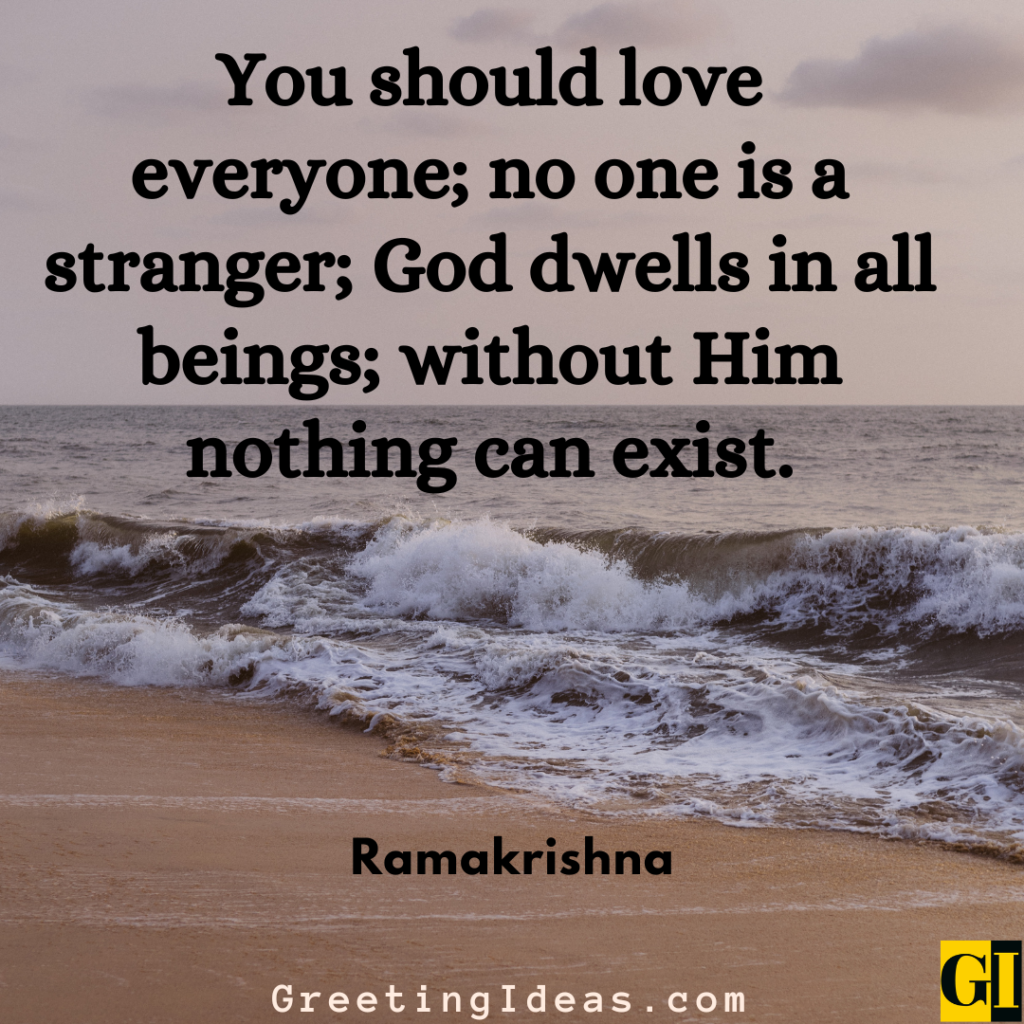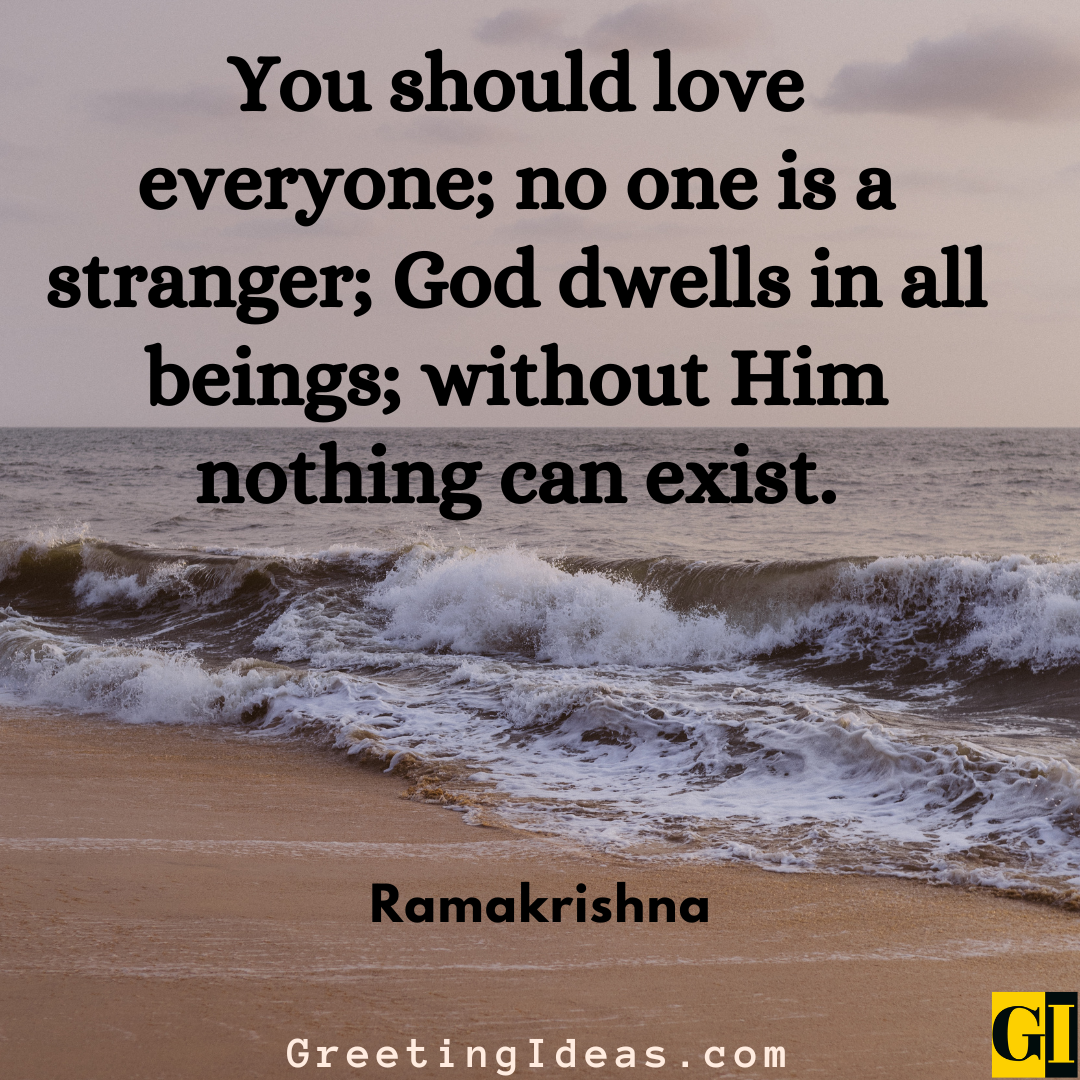 Also Read: 30 Positive and Spiritual Universe Quotes and Sayings
That's home. That's us. On it, everyone you love, everyone you know, everyone you ever heard of, every human being who ever was lived out their lives.
– Chad Kultgen
Everyone needs a love no doubt Any love, any love Everybody feels alone without Any love, any love.
– Marcus Miller
There's a love for everyone; Look around you; There's a love, there's a love for everyone.
– Sugar Pie Desanto
God so loved us He gave His only Son. So we might love each other just as He has done. He showed us the way to love everyone.
– Michael St. James
Everyone needs a little love Everyone needs someone to hug; If everyone made a little time for us; Everyone would have a little love.
– Sarah Connor
This should be love for everyone, yeah; This world should be free, (yeah) this world could be one; We should bring love to our daughters and sons Love, love, love, this could be heaven for everyone.
– Roger Meddows Taylor
For love isn't just for the young; And there's, oh, so much joy that it can bring. Just remember that love is for everyone; Love isn't just for the young.
– Bernard Knee
A wonderful dream of love and peace for everyone; Of living our lives in perfect harmony; A wonderful dream of joy and fun for everyone; To celebrate a life where all are free.
– Ben Naftali
Celebrate a life where dreams come true; Love's the reason it's always the real thing (love for everyone).
– Ben Naftali
Love for everyone; When the world is ever changing. Light a candle in the dark. There's a source of inspiration in the air. Let the magic dry your tears and heal your heart.
– Ben Naftali
Only when you learn to love everyone equally will true freedom emerge.
– Sri Mata Amritanandamayi Devi
We live for and long for real love. We are born and die searching for such love. Children, love each other and unite in this pure love.
– Sri Mata Amritanandamayi Devi
Pure love is the best medicine for the modern world. This is what is lacking in all societies.
– Sri Mata Amritanandamayi Devi
Love creates feelings of oneness and unity among people.
– Sri Mata Amritanandamayi Devi
Where there is love, there is life.
– Mahatma Gandhi
Sending Love To Everyone Quotes And Sayings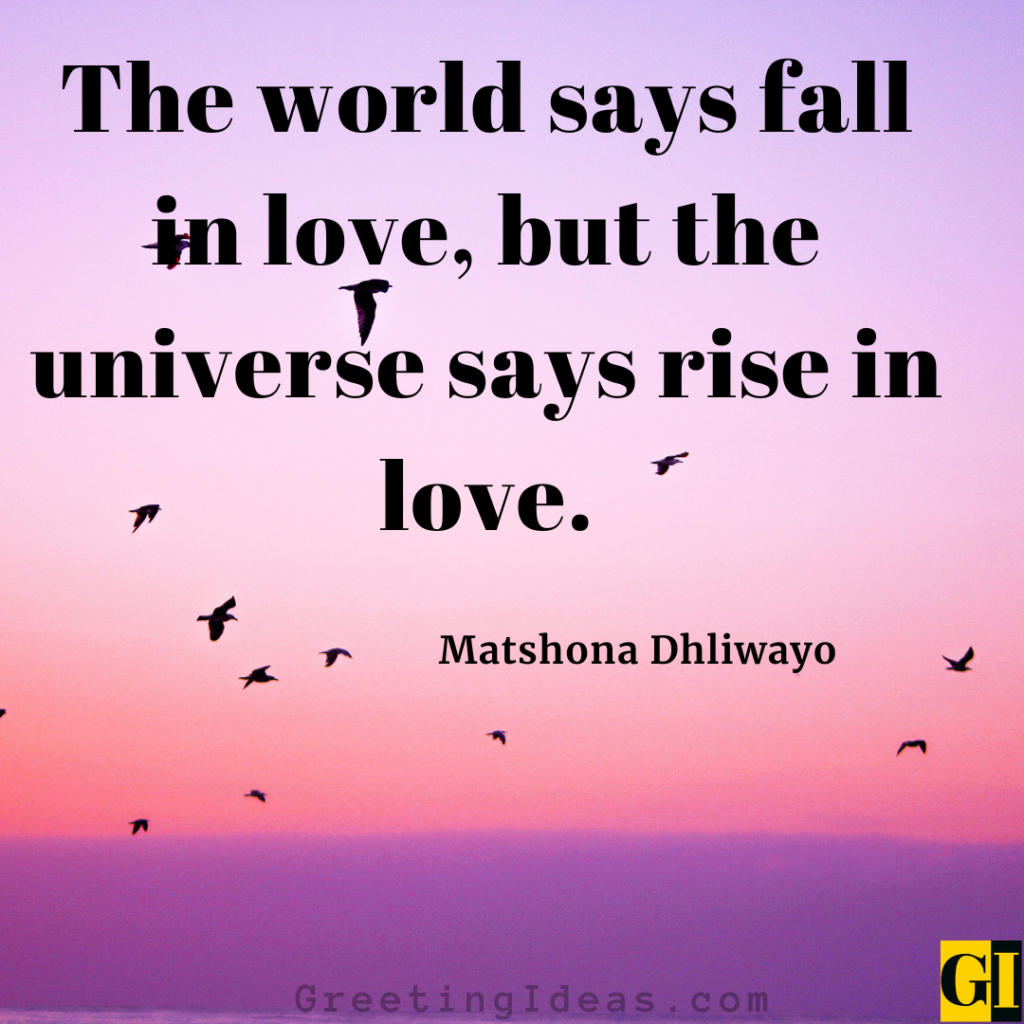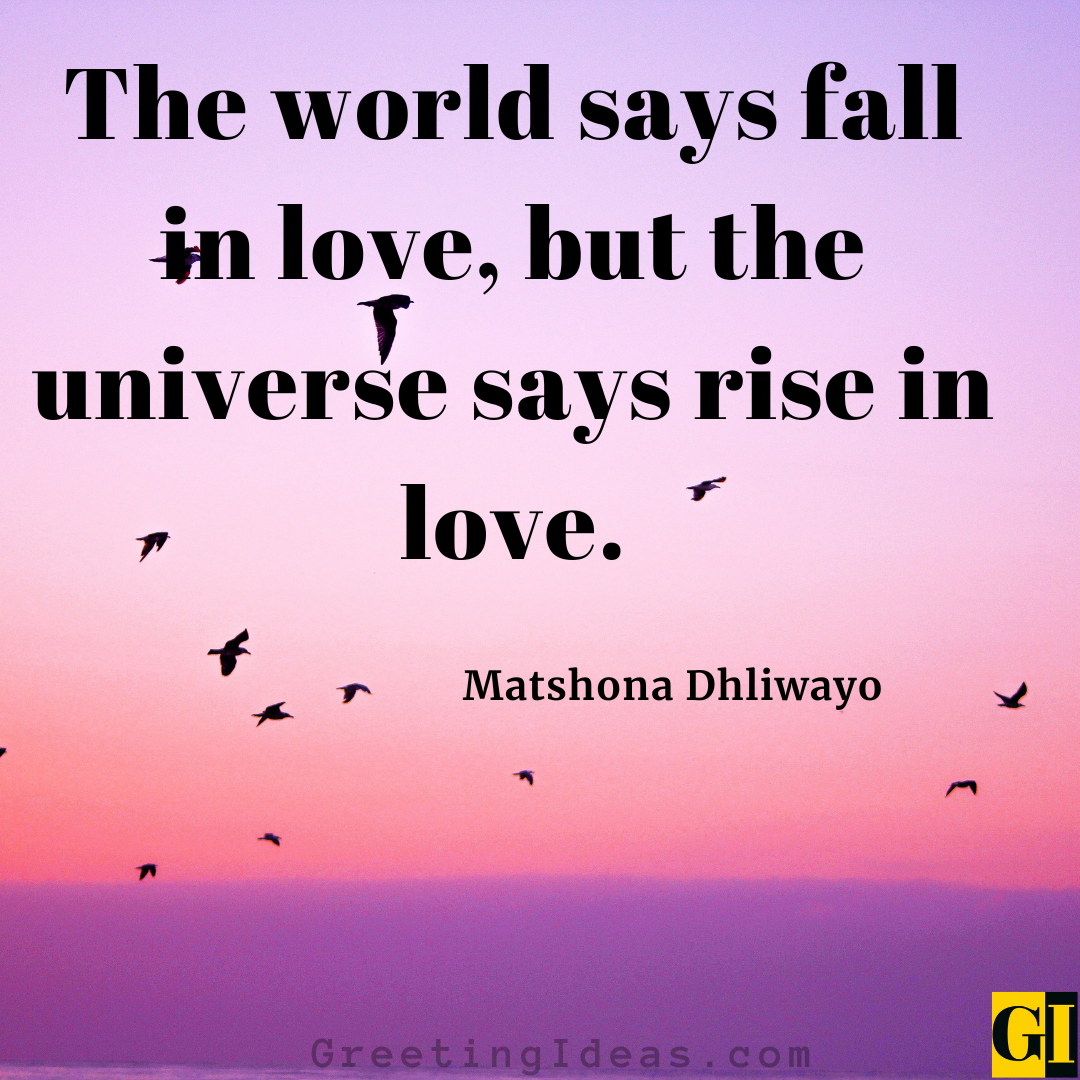 Also Read: 30 Best Inspiring Arise Awake Quotes and Sayings
The first and foremost divine quality of human life is love. Love is the only connecting link between individuals and the higher self. If we can love our fellow beings, the whole life of everybody will change.
– Dr Purushothaman
I love mankind, he said, but I find to my amusement that the more I love mankind as a whole, the less I love man in particular.
– Fyodor Dostoyevsky
And remember, as it was written, to love another person is to see the face of God.
– Les Miserables
Everything is love. Everything is a manifestation of love, Table. Tree. Yourself. Universe. The universes. They're all made up of love.
– Parvati Markus
Once we accept God's brilliant idea, as we charitably should for the good of the People of God throughout the whole world, we can love everyone trusting the love of God.
– Fred Bert Ithurburn
You look at every situation from every view point, and focus on loving everyone, not turning against them because they are 'different.'
– Jerry Bongard
Tell the children that if everyone loved others like Jesus does, everyone would have lots of friends!
– Robin Wolfe
Be kindly affectionate to one another with brotherly love, in honor giving preference to one another.
– Romans 12:10
Love everyone, regardless of who they are. It should not matter whether they are Jews, Greeks, Gentiles, believers, or unbelievers alike–love everyone equally.
– 1Corinthians 8:13
Love everyone. Do not give in to biases. Owe no person anything except to love him or her.
– Romans 13:8
Let your love show. Let it transform. Let it bring unity. Let it work for the good of everyone.
– Helen Clement
I every person in the world could tap into the kindness that lies within him- or herself, it would be a much better life for everyone.
– Stephen Post
As for the rest of the world, I think we all need a little extra love and compassion.
– Stephen Post
Love everyone you know, and then venture out and love all. Love always returns–maybe not in the way that you expect, but it will come back to you.
– Carol Demma Mau
Love the self first and then the love of others will come easily.
– Carol Demma Mau
I Love Everyone Quotes And Sayings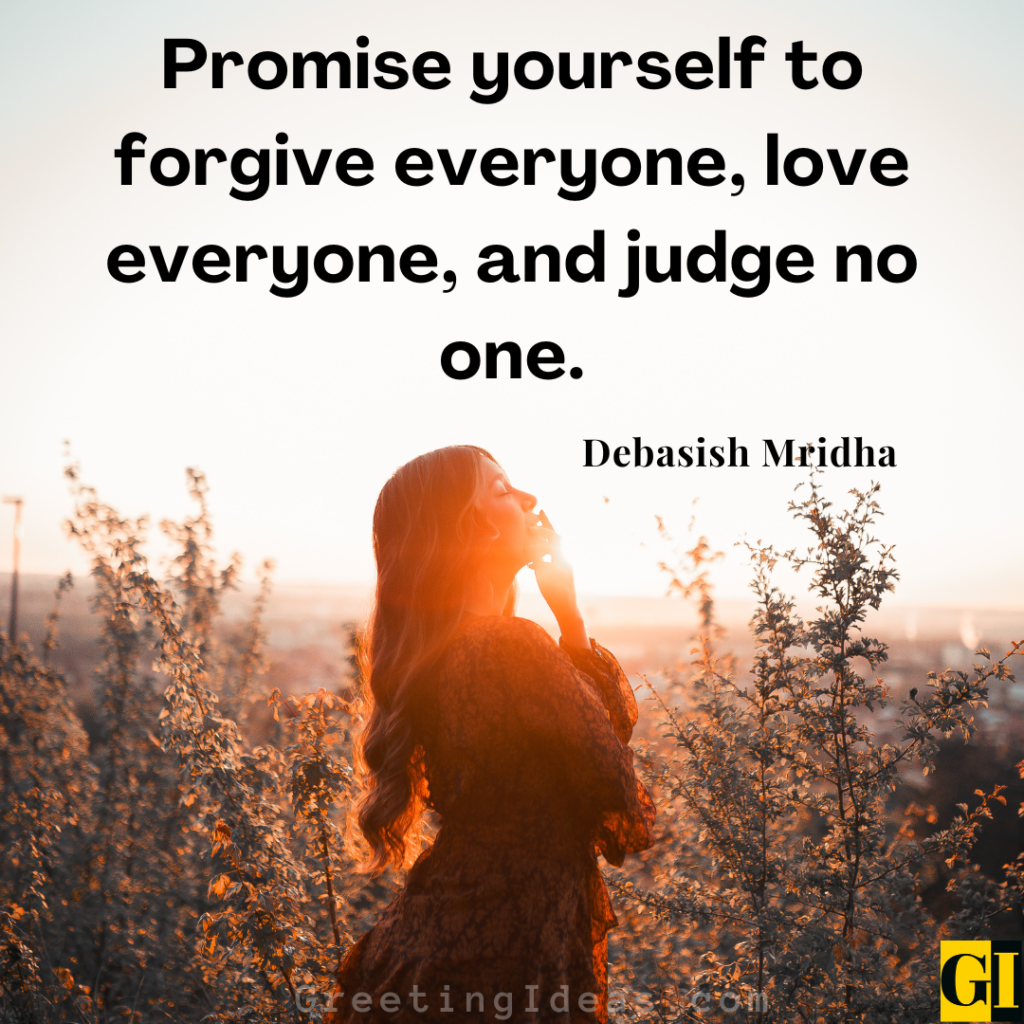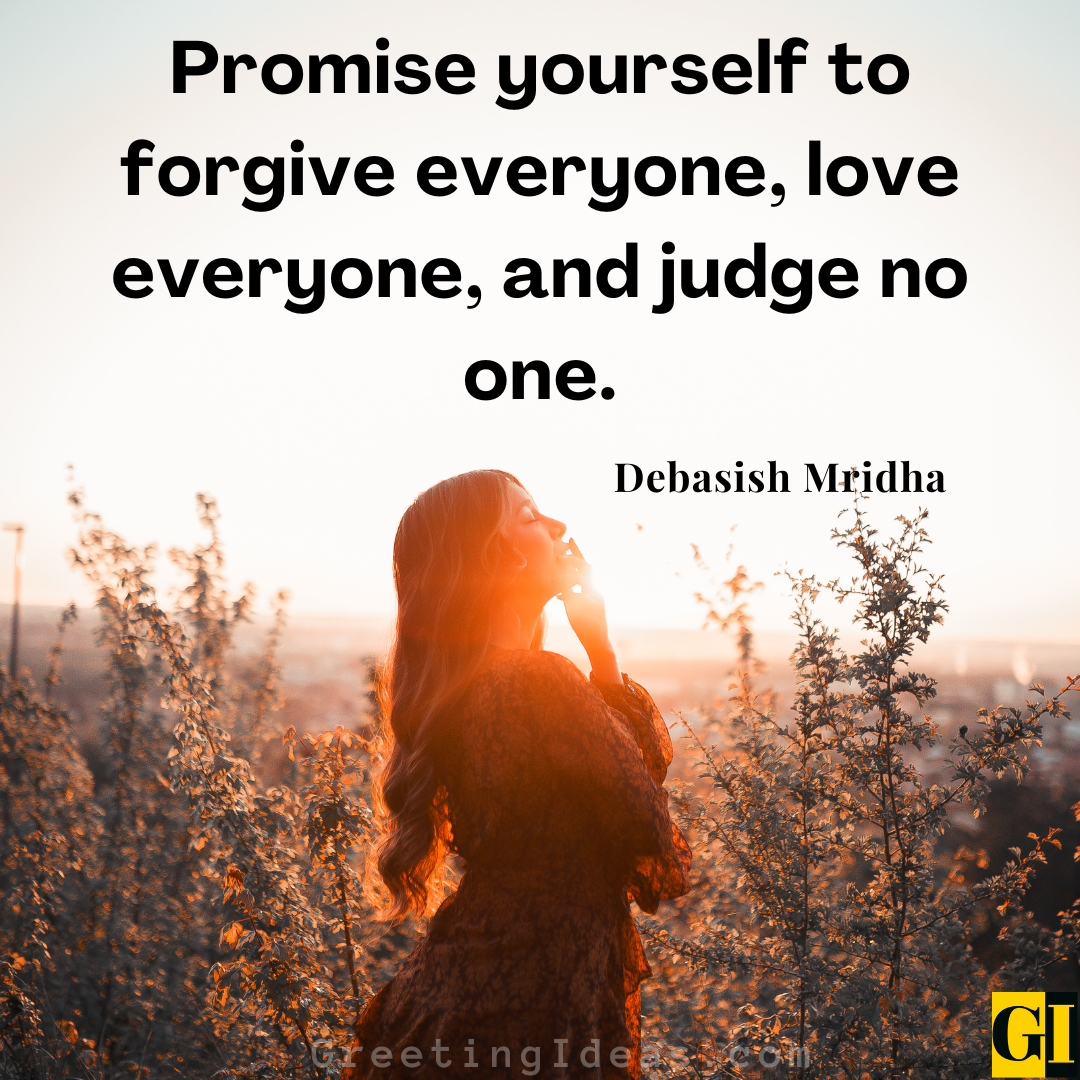 Also Read: 55 Inspiring Let Go Quotes And Move On Towards A Better You
Love has got a way of making colors fade. No intentions here, prejudice or fear. There are no rules to play or judgments to be made; If beauty has grace, let her stay.
– Terefe
Cause Heaven is a place that we can run to, me and you; In God's eyes we're all the same so be you and I'll be me; Don't be afraid in the light there is no weight, have faith. This love is for everyone.
– Terefe
All the children will send out love to everyone. All the children will dance and sing for you. Through the rhythm of ages, blinded in the sun. All the children will dance and sing for you.
– Ashley Gibb
God loves everyone, Like a mother loves her son. No strings at all, Unconditional.
– Sexsmith
There's no need to be saved. No need to be afraid, Cause when it's done, God takes everyone, God loves everyone.
– Sexsmith
God loves everyone. That's why He gave His son, oh yeah. And you should feel His pain. Yet, He gave us everything.
– Henry J Hirsch
Love it's always worth it. Love everyone deserves it. It's the friend that you holds you're hand. When nobody understands.
– Jamie houston
Everyone needs love, You got to try, try, try, try. You got to hand on, hang on.
– Jonathan Rado
If you believe you are, Everyone needs love, Everyone needs love. We can make it together, We can change the world, it's true.
– Jonathan Rado
My brother sells cars. Another one's gay. More brothers are gone. My sister, she stays. Everyone of us loves everyone of us.
– Douglas Theodore Pinnick
It's give a little more to the Earth today. Let's forget them politicans today. Put down your weapons of war today. Let's just love everyone, love Today, Tomorrow will never come.
– Ziggy Marley
Jump in, we're gonna get it on, on our own; Just so love for everyone; It's not long, Let go, there's no number one. Let go, love for everyone.
– Eli Reuben Hirsch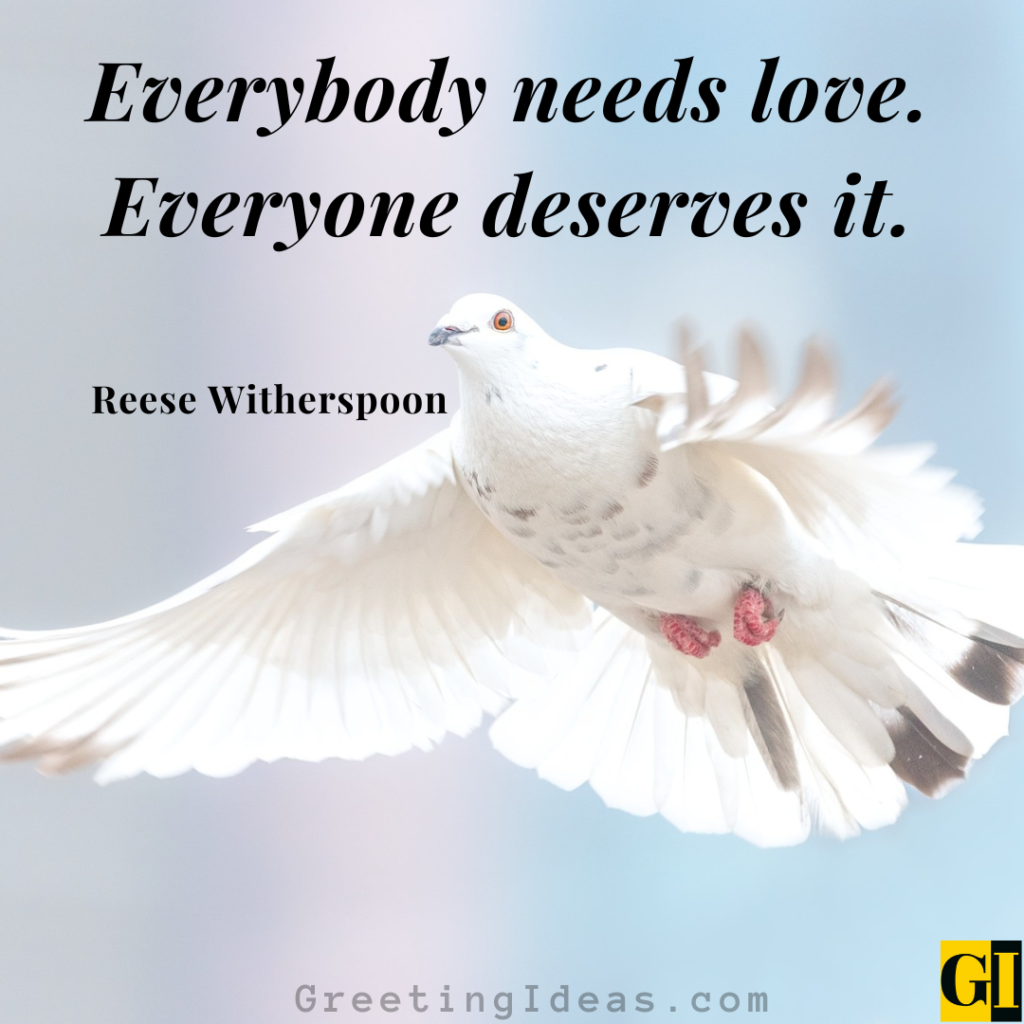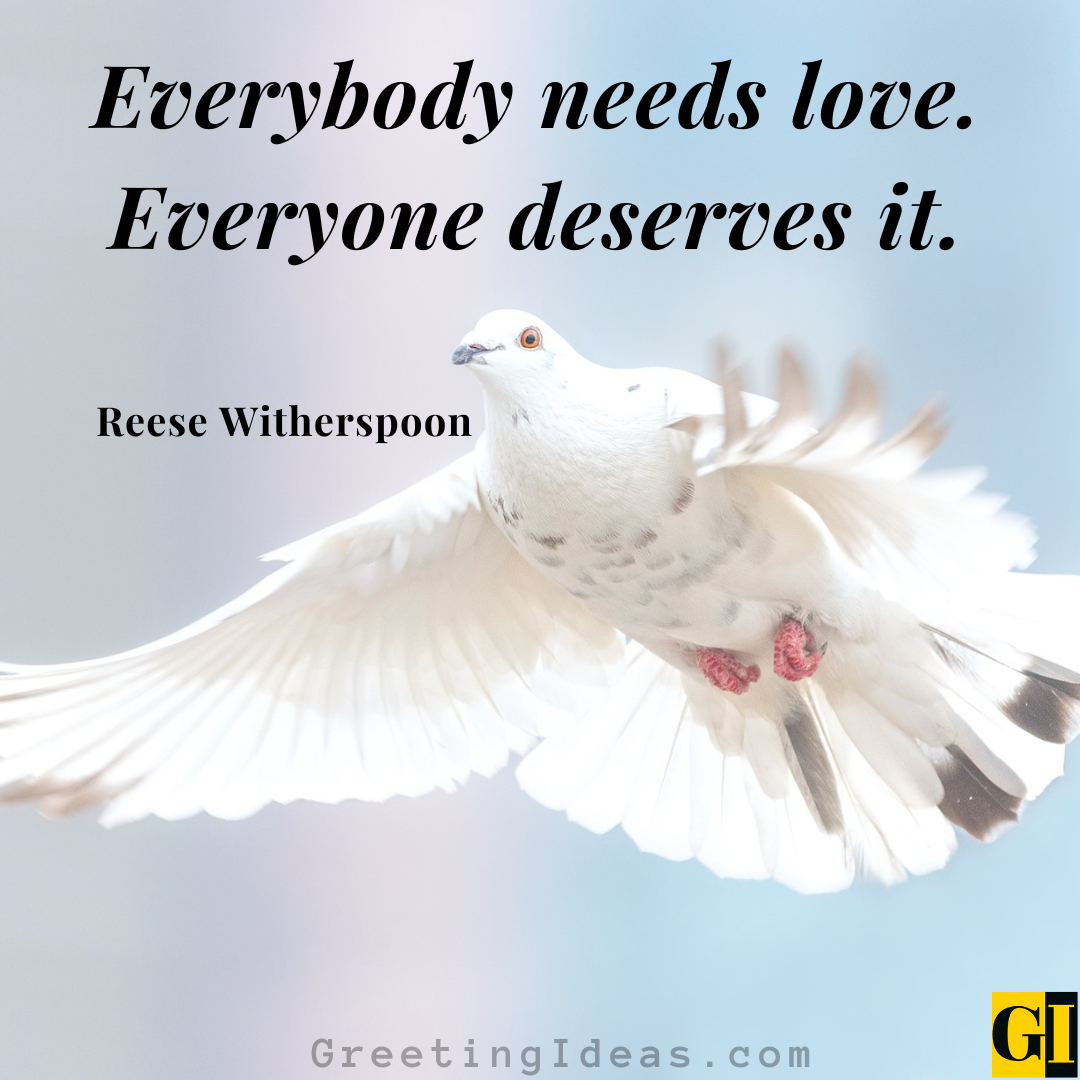 Also Read: 50 Deep Spiritual Quotes and Sayings for Peace and Calmness
We hope you liked reading our famous love everyone quotes collection.
Share it with your loved ones and in social circles.
Sharing is Caring!