FTC disclaimer. This post contains affiliate links, and I will be compensated if you purchase through one of my links.
Nobody in the world loves to be tagged ' unsuccessful' in work, love, and relationships.
Yet, everybody had felt unsuccessful at some point in their life journey.
Read our inspiring and motivating unsuccessful quotes and sayings to understand the definition of success, failure, and not getting dejected forever.
What makes a person successful vs. unsuccessful?
Thomas Alva Edison was well known for facing repeated failures in his experiments.
Before he invented the light bulb, it is believed he had been unsuccessful with 1000 plus attempts.
In an interview, Edison was asked to share his experience of how he felt inwardly when he was repeatedly facing failures.
Edison wisely replied, I didn't see those failed attempts as a failure at all, but how the invention of the light bulb was the product of 1000 experiments.
Deep and beautiful. That's how our approach to life's goals needs to be.
Not to succumb to the psychological fear of failure but to work relentlessly towards one's mission and dreams without losing focus midway.
How to approach the fear of failure?
Worrying whether I will get success or defeats comes later; what comes first is whether this idea my mind labels as 'vision' or 'work' is worth going after?
We give a significant part of our lifetime working; isn't it crucial to question the quality of one's work and whether our efforts and intelligence invested is for a worthy cause?
Bring clarity on that. Once you are sure this is the right work that needs to be done, now work with total immersion and dedication.
Now the results of being successful or unsuccessful in the future won't pressure you much.
Because you know attempting the goal itself is worthy, and the effort and love put in the work are themselves satisfying and fulfilling.
If you are working mainly for livelihood or a means to earn money predominantly, fear of being unsuccessful will disturb you.
Also, 'results' start to matter much when we eagerly look forward to social recognition at the workplace to boost our morale and feel good about ourselves.
It could be an employee of the month certificate, an expectation of salary appraisal, bonus, good commission on sales conversion, etc.
All drains down to peer pressure or monetary benefits that make one go all pressurized for results.
When so much is at stake, how can one feel relaxed at work and give their best? There will always be internal tension going on till the results are declared.
But a lover of real ambition neither has time to know what the world thinks about their vision nor have anything to prove to the world, be it their talent or capability.
They are in love with their work and know extremely precisely why they are doing it in the first place. Not to impress anybody or for superficial greed, but it's a work of deep urgency and needs to be implemented.
Remembering Ayn Rand's inspiring sayings, ' A creative individual is motivated by the desire to achieve, not by the desire to beat others.'
Right action is always fearless and is beyond the anxiety of success and failure.
Find a work where there is no space for fear of failure.
Let your entire career journey be fulfilling; now, being tagged as successful or unsuccessful will look kiddish for real.
When you are really playing (working), one plays so immersing that one genuinely forgets the game of cause and effect (effort and results) for a while.
Let the quality of your daily work be so blissful and blessed.
Does being unsuccessful make you stronger?
It depends on how we are willing to define the word ' unsuccessful.' A failure, at least, would have taught us what not to repeat next time.
But since we attach the word ' success' so much to our self-worth, we cannot digest genuine defeats.
Do not take success and social appreciation so seriously that the very thought of defeat haunts you psychologically.
Nobody learns without a trial and error approach.
Also, everybody is well defined within the universal game of cause and effect. So, one can never be sure of 100% success or 100% failure.
But giving the best shot with life and blood is always in one's hand.
Let Bob Brown's quote echo in your heart whenever you are afraid of making risky decisions: 'Behind every successful man (woman), there's a lot of unsuccessful years.'
We hope these top and powerful unsuccessful quotes and sayings help us understand success and failures and bring depth and quality to work.
Best Unsuccessful Quotes and Sayings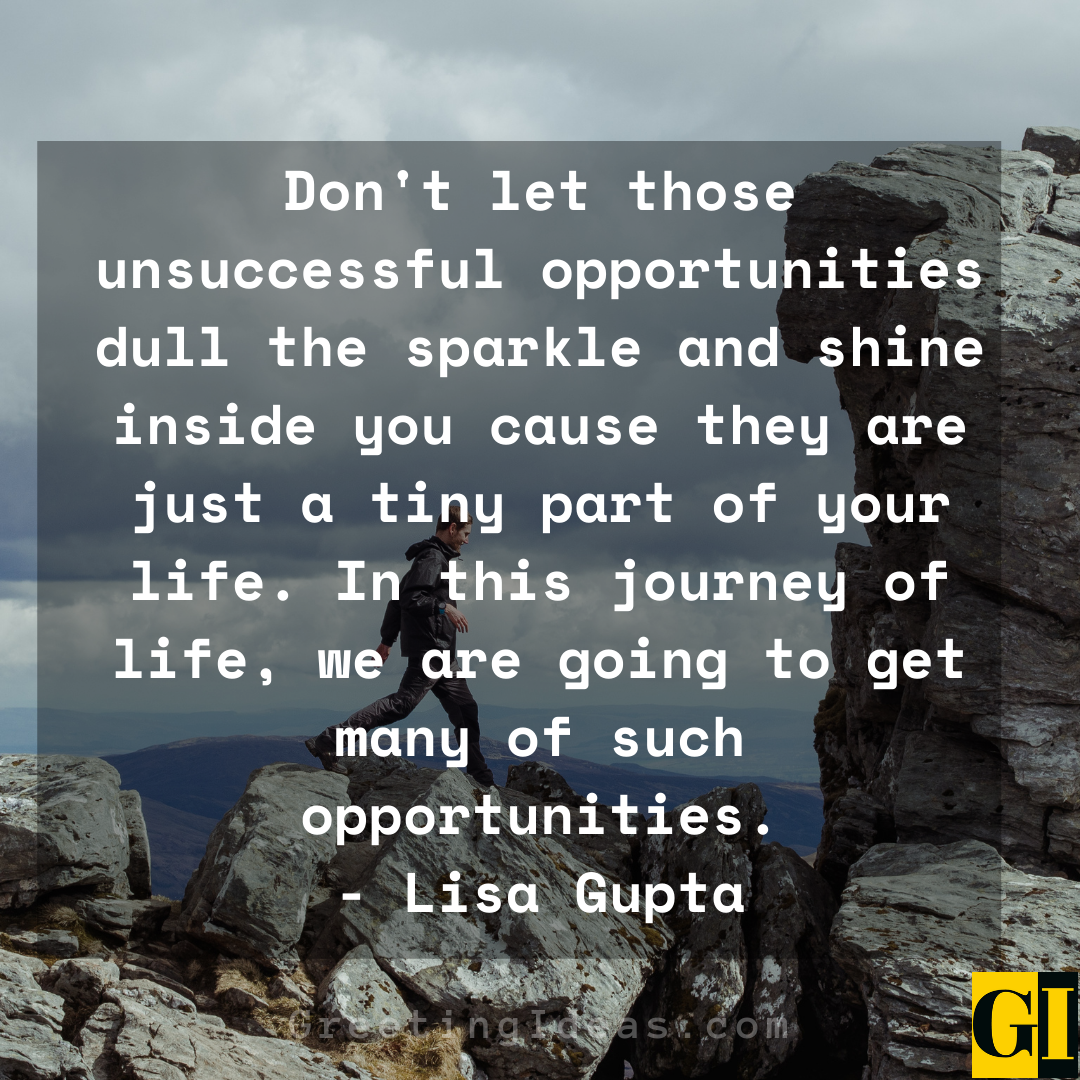 Also Read: 90 Motivating Seize the Opportunity Quotes and Sayings
Nobody can give good advice better than an unsuccessful person coz he knows the taste of every unsuccessful story.
– Meri Diary
The most common habit of an unsuccessful person is to blame others.
– Sunanda Munduli
Don't let those unsuccessful opportunities dull the sparkle and shine inside you cause they are just a tiny part of your life. In this journey of life, we are going to get many of such opportunities.
– Lisa Gupta
Being unsuccessful is not the end of anybody, this is what shows a path towards success.
– Vishal Das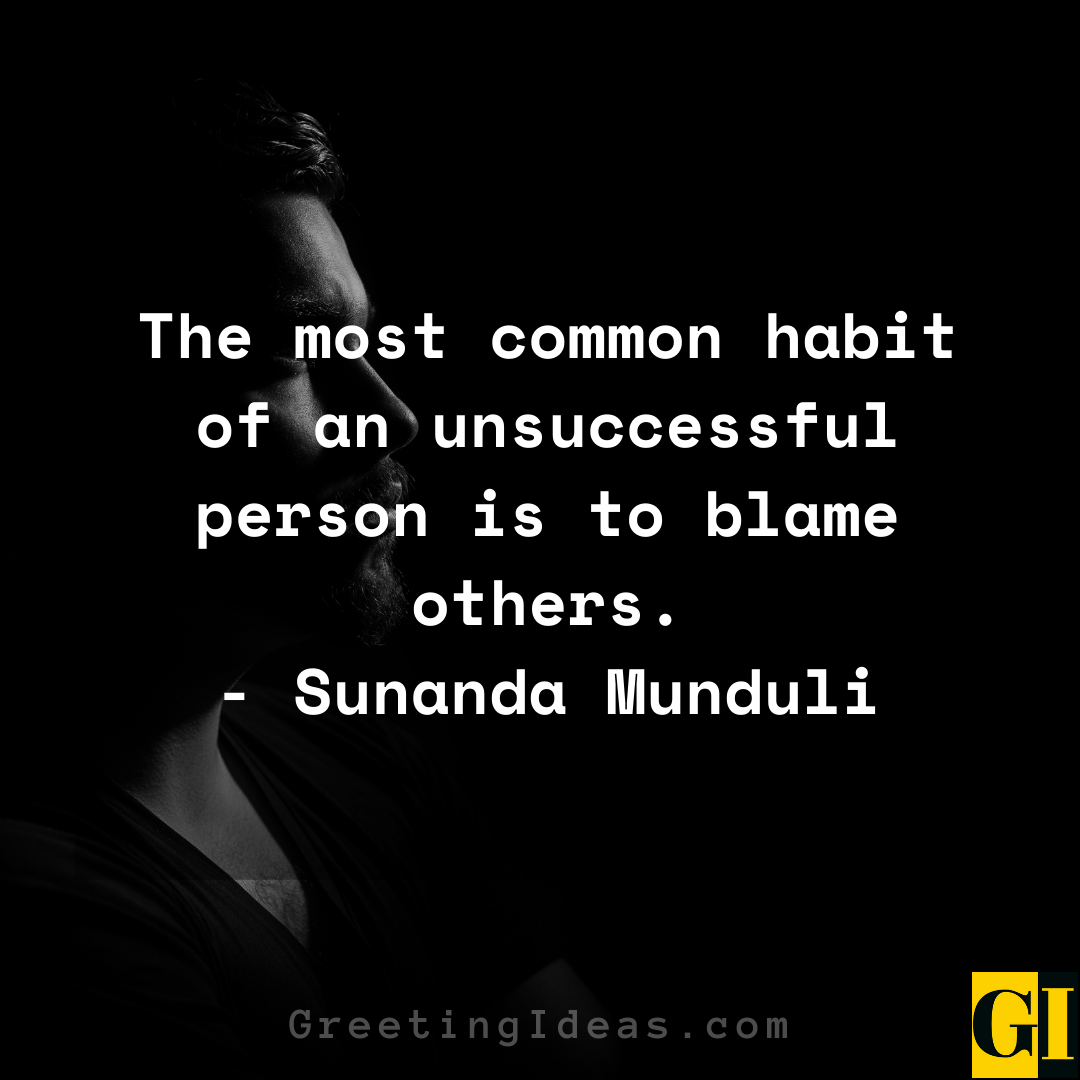 Also Read:35 Best Openness Quotes and Sayings in Relationship
Unsuccessful people are the ones who are impressed by celebrity, by people's names and titles.
– Robin S. Sharma
He who reckons his own soul is successful; he who is heedless of it is unsuccessful.
– Muhammad Kulayni
Behind every successful man there's a lot of unsuccessful years.
– Bob Brown
Successful and unsuccessful people do not vary greatly in their abilities. They vary in their desires to reach their potential.
– John C. Maxwell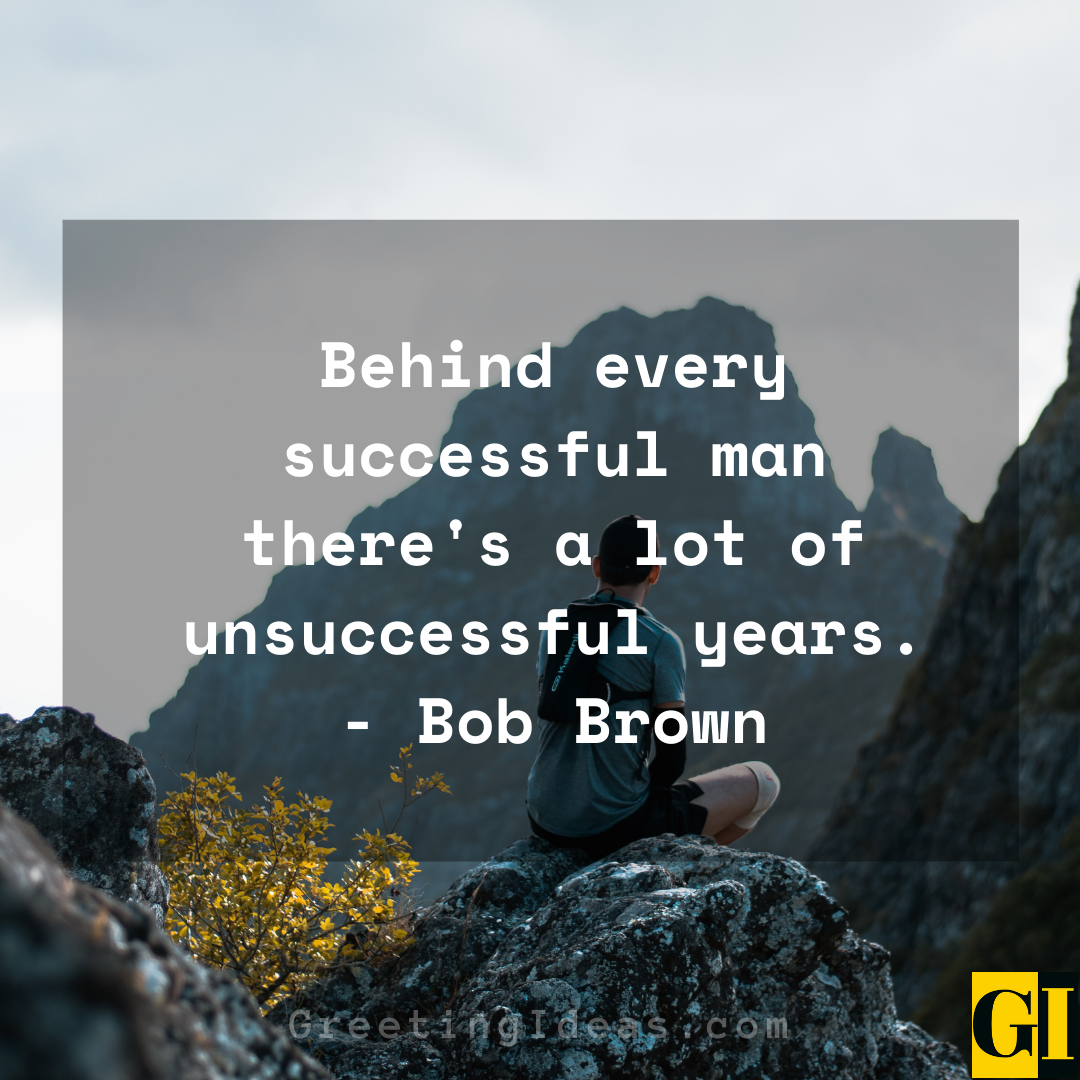 Also Read: 50 Overcoming Life Obstacles Quotes and Sayings
Unsuccessful people get up whenever they feel like it and the first thing they do is watch television, read the paper, or check email. The rest of the day is pretty much 50% below maximum performance.
– Brian Tracy
The only difference between successful people and unsuccessful people is extraordinary determination.
– Mary Kay Ash
Most unsuccessful people let their fears and doubts have the final say in how they live their lives.
– Hal Elrod
Unsuccessful people get jealous when they watch the mastery of others. Successful people get inspired.
– Robin Sharma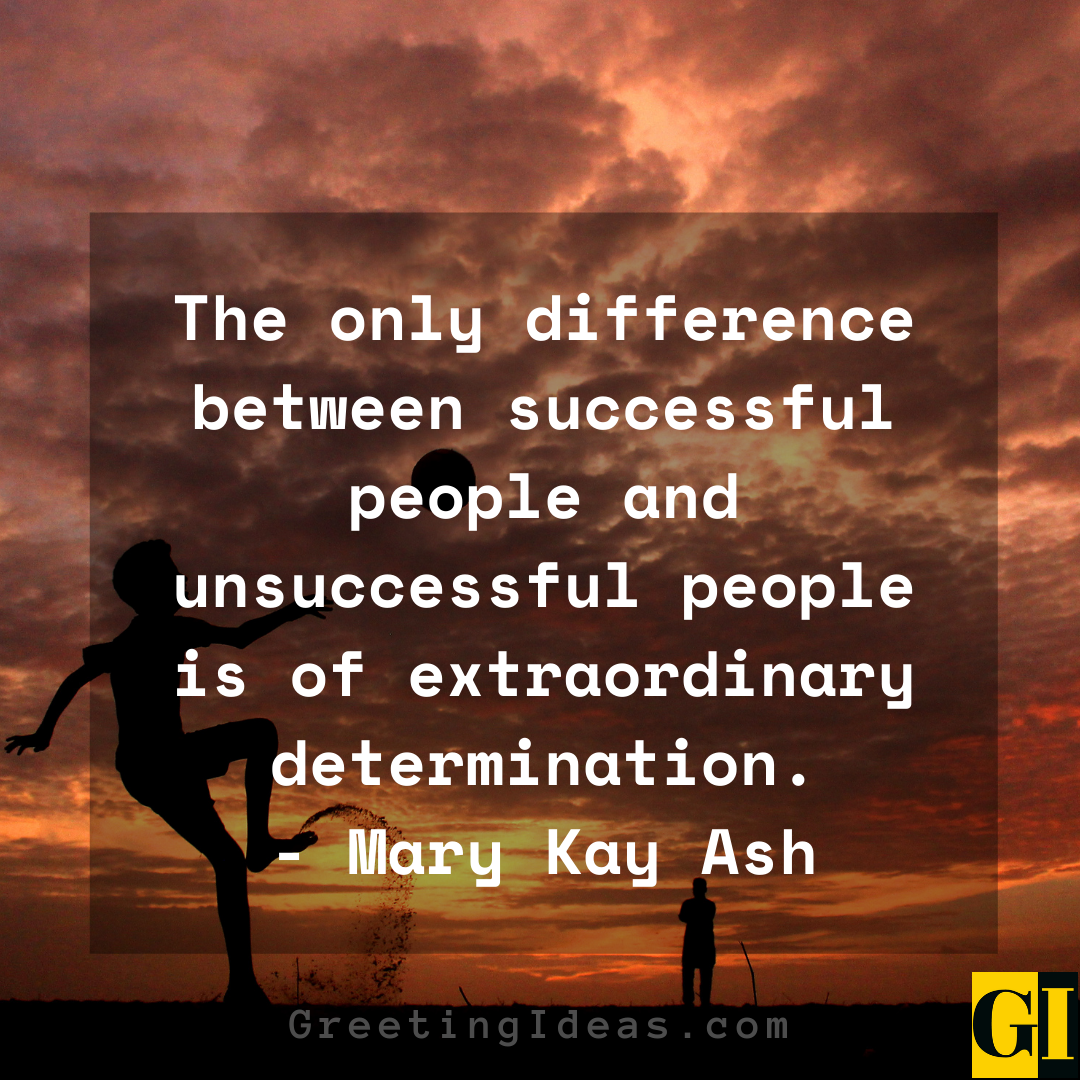 Also Read: 50 Inspirational Overcoming Fear Quotes and Sayings
Man will always remain an unsuccessful creature till he stops being a mortal being!
– Mehmet Murat Ildan
Unsuccessful businessmen and workers do not have the same animus against the capitalist system as do the wordsmith intellectuals. Only the sense of unrecognized superiority, of entitlement betrayed, produces that animus.
– Robert Nozick
The fact that I'm going to be unsuccessful at times is pretty well-balanced by the fact that I'm going to be successful at others.
– Rod Taylor
The unsuccessful person is burdened by learning, and prefers to walk down familiar paths. Their distaste for learning stunts their growth and limits their influence.
– John C. Maxwell
An unsuccessful person feels obliged to praise himself all the time because in order to feel happy, he must compensate for his failure in a virtual way!
– Mehmet Murat Ildan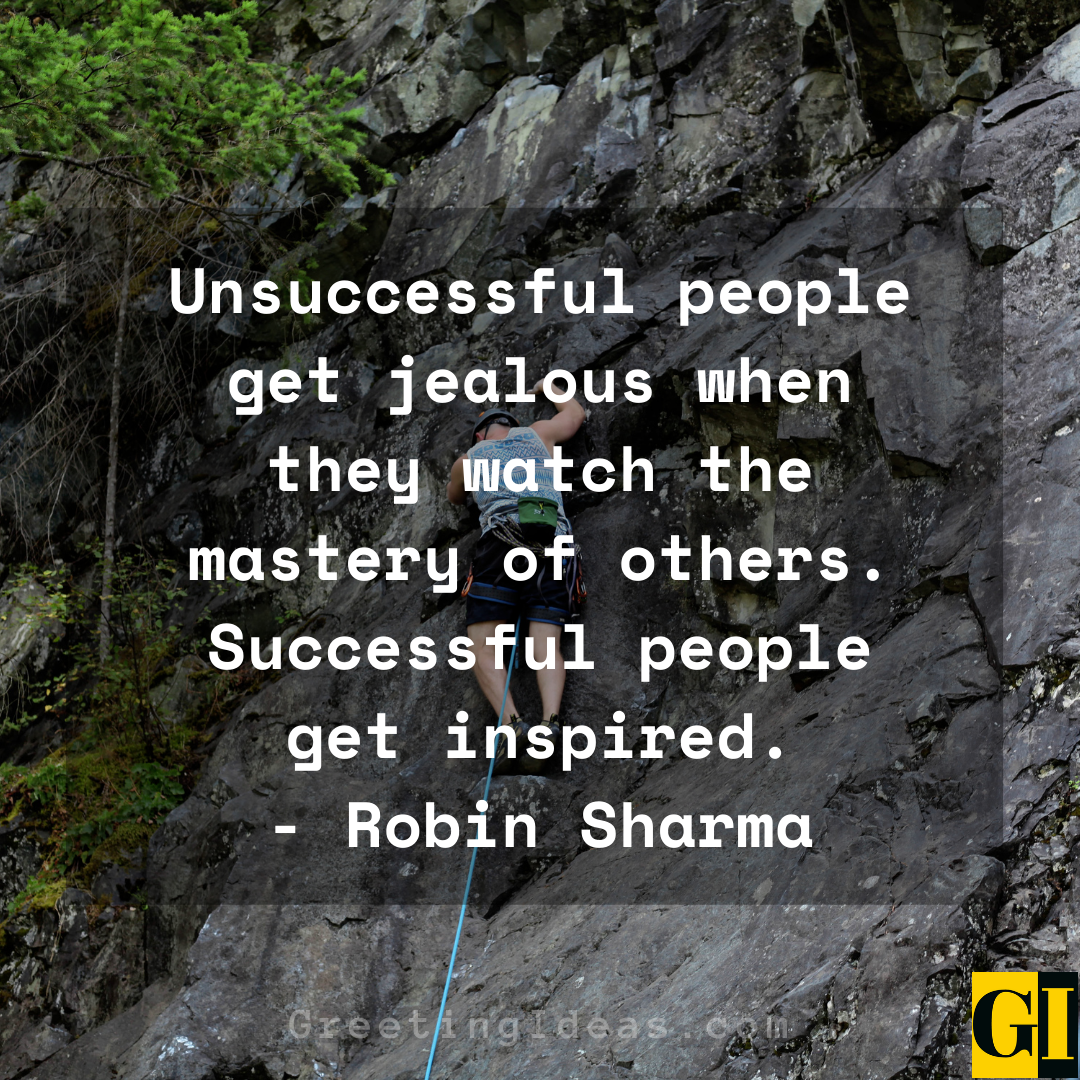 Also Read: 50 Famous and Realistic Optimism Quotes and Sayings
We hope you enjoy reading our motivating and overcoming unsuccessful quotes collection.
Share it with your loved ones and in social circles too.
Which unsuccessful quotes and sayings you loved reading the most, and what is 'success' according to you?
Let us know in the comments!