FTC disclaimer. This post contains affiliate links, and I will be compensated if you purchase through one of my links.
Looking for some meaningful and enriching inspirational quotes and sayings. We have got you covered.
What are the best inspirational quotes?
Ralph Waldo Emerson powerfully quotes, 'The only person you are destined to become is the person you decide it to be.'
It is no fun to live a well-adjusted life that blindly aligns with the pre-defined protocols followed by millions with no clue of their source of wants and desires.
To truly live an inspiring and contented life, find something in life to live for other than eating, earning, mating, socializing, and sleeping.
That's a classic example of how a commoner chooses to suffer in a mediocre life.
Let our core life identities not be limited to earning money, receiving shallow social respect, and settling into a dull but comfortable life.
Live in an enriching way that fills our being entirely and leaves no space for mental despair.
Have a higher goal that challenges our rigidities, assumptions, our idea of who we are, our fears and comforts zones, and doesn't allow us to live dull, lifeless, and boring mechanical lives.
We hope our daily inspirational quotes collection helps you connect with your own heart's calling.
How to live authentic lives?
If we can sharply self-observe both our lives and the world we constantly interact and relate with, we will realize how the majority of the population lives an inwardly poor life.
People carry the heaviness of work stress, home loans, debt-ridden lifestyles arising from never-ending desires and insecurity with demanding spouses and kids constantly testing their nerves.
If we can deeply look beyond the superficial smiling faces, we can observe a person's regrets of being stuck with a wrong career, wrong partner, and many other irreversible life decisions.
All result in constant inner strife with no real mental relaxation. Hence we seek constant inspiration and motivation from outside to somehow stay afloat in an otherwise messy life.
Albert Einstein rightly puts it, 'Learn from yesterday, live for today, hope for tomorrow. The important thing is not to stop questioning.'
Life is not a rule book but needs to be lived in clarity, wisdom, and understanding.
If we don't show the courage in questioning what's in it for me before making important decisions in life, the chances of mental suffering keep increasing with each passing day.
Do not let that happen to you. Never take liabilities without understanding how they will affect my life and the well-being of my psyche, even if millions live in that way.
Otherwise, life will be filled with unending regrets and mental heaviness till this body dies.
How to overcome life's daily struggles and live carefreely?
Develop the habit to stop bothering to live by society's protocol or family wishes.
Never get blindly influenced by society's definition of happiness and do a reality check whether they all live joyful lives despite following a well-planned life?
Keep observing, keep understanding and use your inner intelligence before making important decisions in life.
And one great way to go beyond mental slavery and boring, uninspiring lives is to go close to wisdom literature where the wise saints talk about our suffering minds extensively, ways to overcome our mental battles, and live a wonderful life.
To live a truly contented and peaceful life, self-observe your mental disturbances, prefer spending more time with the timeless wisdom books, less towards gossips and titillating activities that lower the mind's ability to think clearly.
Jesus's inspirational quote from the Bible says, ' Ask, and it will be given to you; search, and you will find; knock, and the door will be opened for you.'
Live in a way that is a continuous journey towards liberation from mental suffering. Nobody can stop you from living an authentic and fulfilled life.
Best Inspirational Quotes and Sayings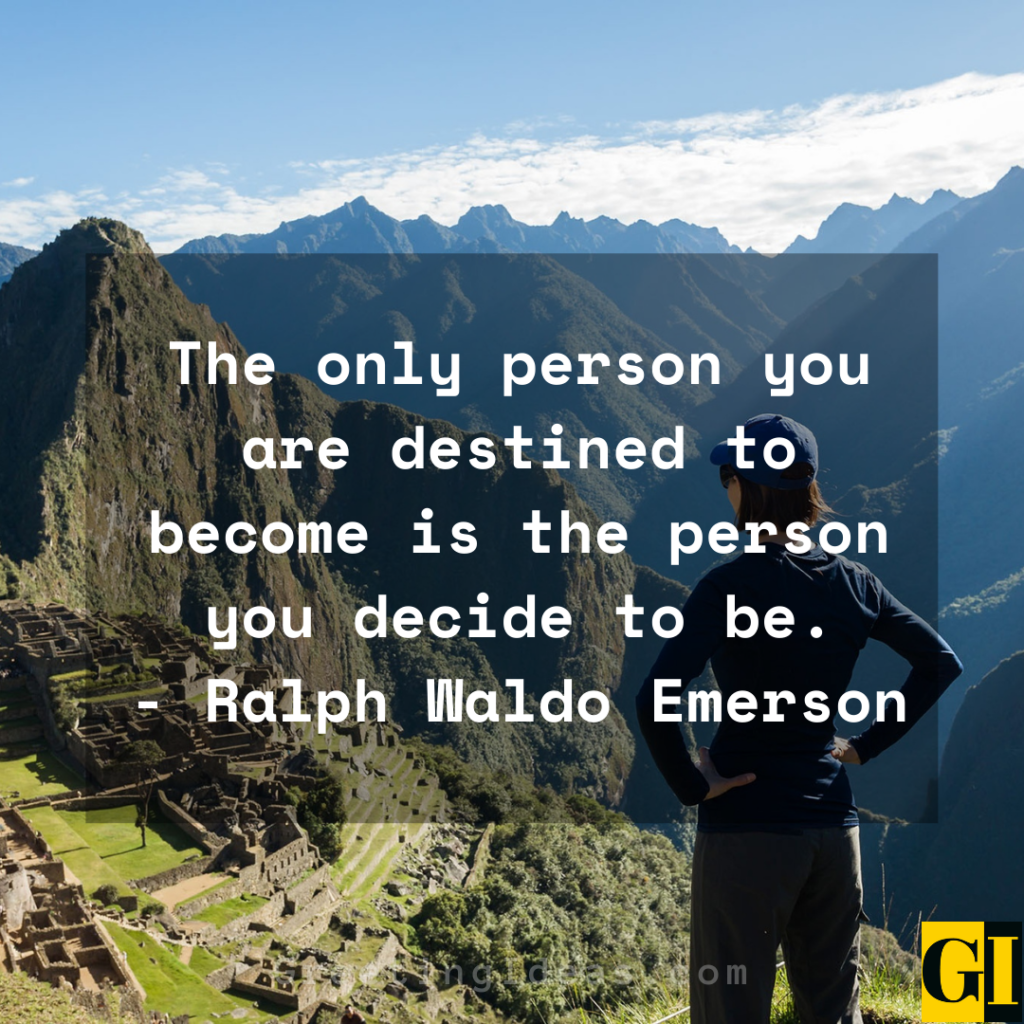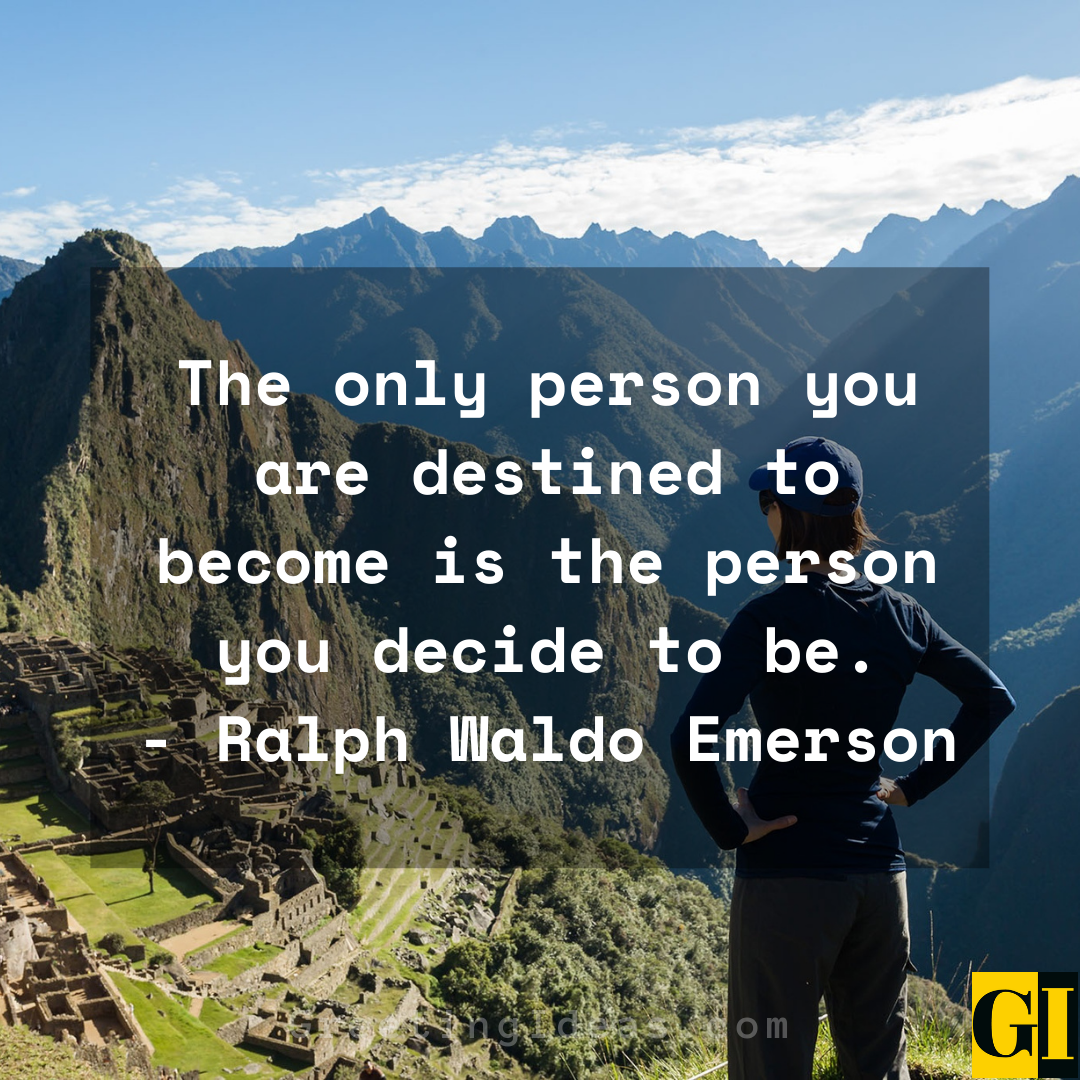 Also Read: 50 Famous Positive Uplifting Quotes for Difficult Times
The mind is everything. What you think you become.
– Buddha
I haven't failed. I've just found 10,000 ways that won't work.
– Thomas Edison
Always keep your eyes open. Keep watching. Because whatever you see can inspire you.
– Grace Coddington
Opportunities don't happen. You create them.
– Chris Grosser
The best and most beautiful things in the world cannot be seen or even touched — they must be felt with the heart.
– Helen Keller
The only person you are destined to become is the person you decide to be.
– Ralph Waldo Emerson
In between goals is a thing called life, that has to be lived and enjoyed.
– Sid Caesar
A journey of a thousand leagues begins beneath one's feet.
– Lao Tzu
Never give up on a dream just because of the time it will take to accomplish it. The time will pass anyway.
– Earl Nightingale
You can never cross the ocean until you have the courage to lose sight of the shore.
– Christopher Columbus
Daily Inspirational Quotes and Sayings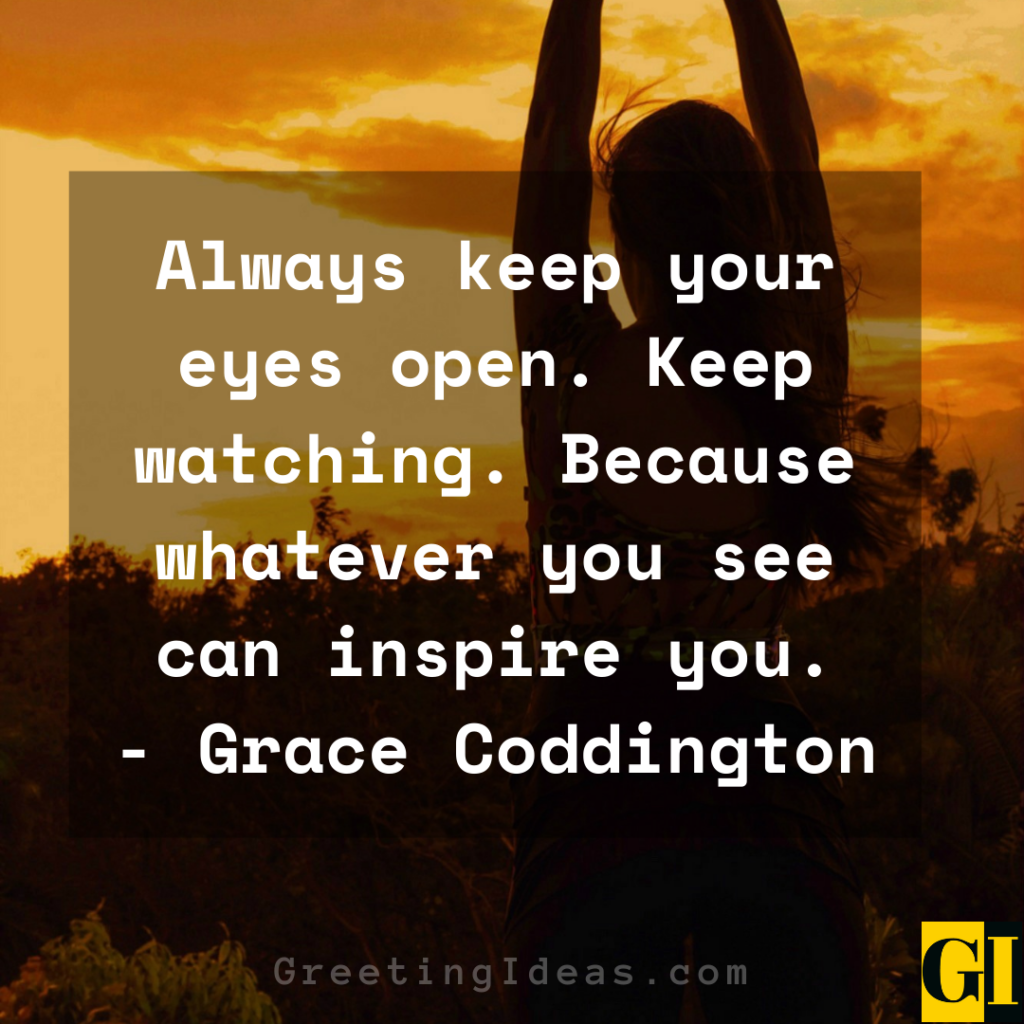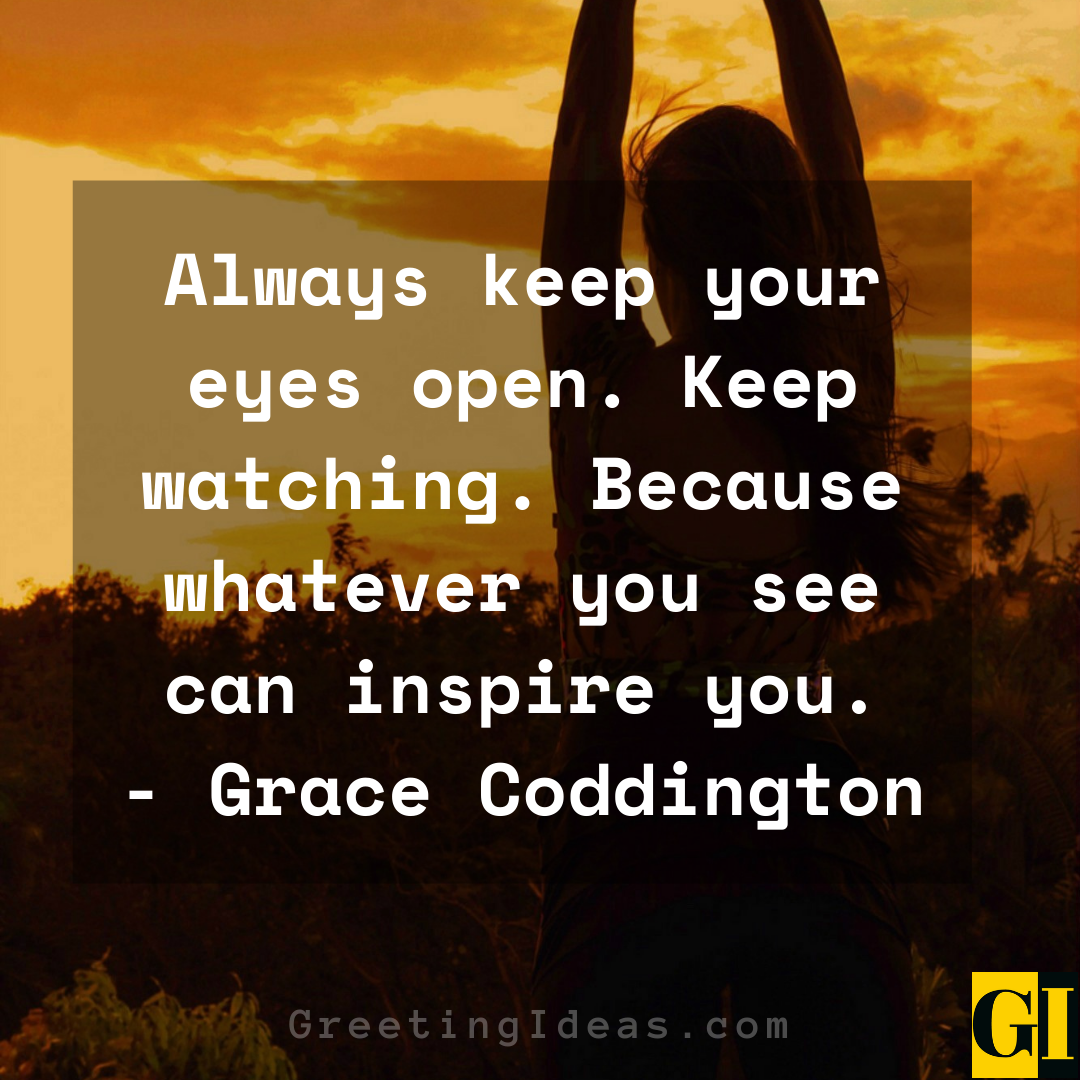 Also Read: 25 Inspirational and Positive Daily Quotes and Sayings
It is never too late to be what you might have been.
– George Eliot
The best dreams happen when you're awake.
– Cherie Gilderbloom
We become what we think about.
– Earl Nightingale
Light tomorrow with today.
– Elizabeth Barrett Browning
All our dreams can come true, if we have the courage to pursue them.
– Walt Disney
Ask and it will be given to you; search, and you will find; knock and the door will be opened for you.
– Jesus
Believe you can and you're halfway there.
– Theodore Roosevelt
Only in the darkness can you see the stars.
– Martin Luther King Jr.
Make each day your masterpiece.
– John Wooden
Keep your face to the sunshine and you can never see the shadow.
– Helen Keller
Inspirational Quotes ad Sayings for Women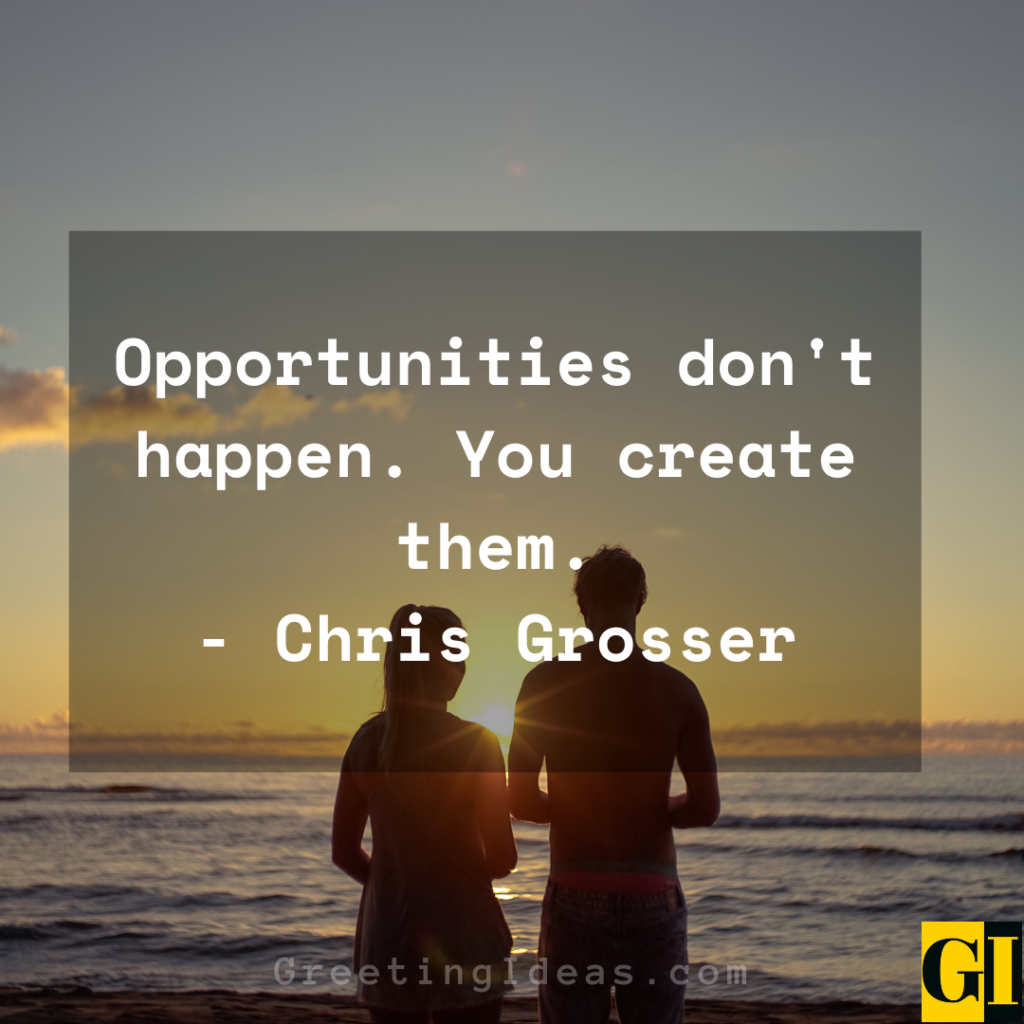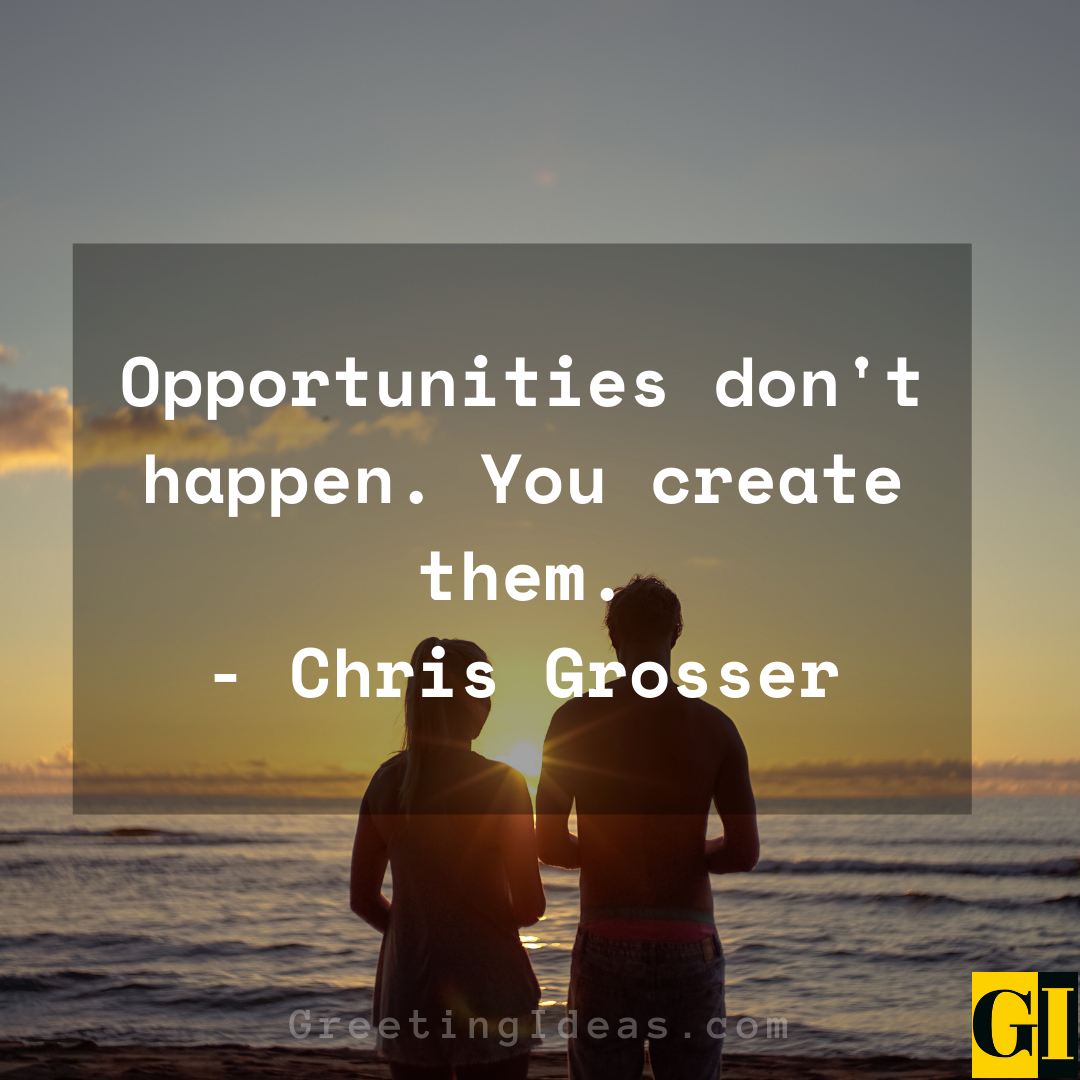 Also Read: 90 Motivating Seize the Opportunity Quotes and Sayings
The difference between ordinary and extraordinary is that little extra.
– Jimmy Johnson
Learn from yesterday, live for today, hope for tomorrow. The important thing is not to stop questioning.
– Albert Einstein
When you come to a roadblock, take a detour.
– Mary Kay Ash
Every moment is a fresh beginning.
– T.S. Eliot
It wasn't raining when Noah built the ark.
– Howard Ruff
I will not follow where the path may lead, but I will go where there is no path, and I will leave a trail.
– Muriel Strode
Do it with passion, or not at all.
– Rosa Nouchette Carey
It does not matter how slowly you go, so long as you do not stop.
– Confucius
What you get by achieving your goals is not as important as what you become by achieving your goals.
– Henry David Thoreau
If you have built castles in the air, your work need not be lost; that is where they should be. Now put the foundations under them.
– Henry David Thoreau
Inspirational Quotes On Life and Struggles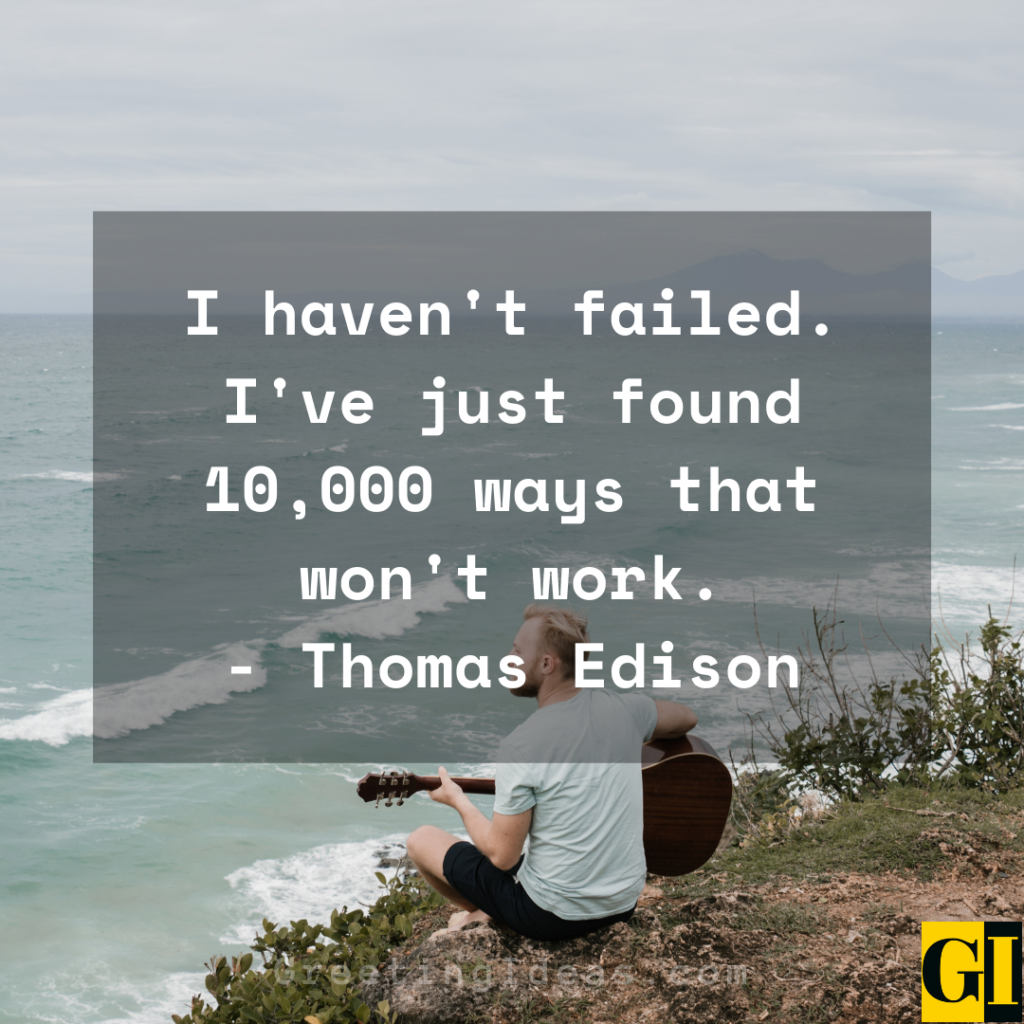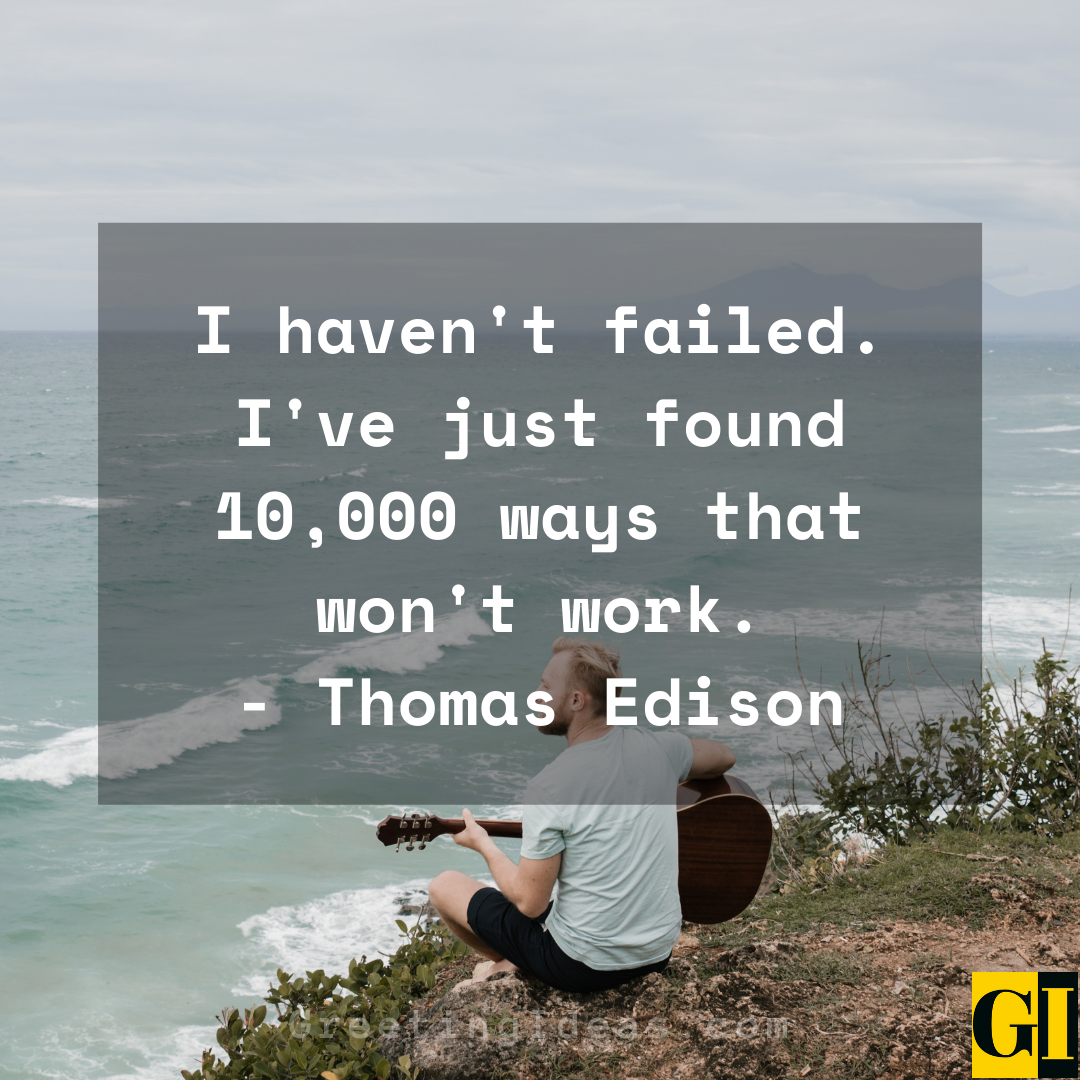 Also Read: 50 Inspiring and Positive You Can Do It Quotes and Sayings
The grass is greener where you water it.
– Neil Barringham
Once you choose hope, anything's possible.
– Christopher Reeve
Either you run the day, or the day runs you.
– Jim Rohn
You only live once, but if you do it right, once is enough.
– Mae West
You cannot save people, you can just love them.
– Anais Nin
I am always doing that which I cannot do, in order that I may learn how to do it.
– Pablo Picasso
If it scares you, it might be a good thing to try.
– Seth Godin
Life is 10% what happens to me and 90% of how I react to it.
– Charles Swindoll
You must be the change you wish to see in the world.
– Mahatma Gandhi
Great minds discuss ideas; average minds discuss events; small minds discuss people.
– Eleanor Roosevelt
Monday Inspirational Quotes and Sayings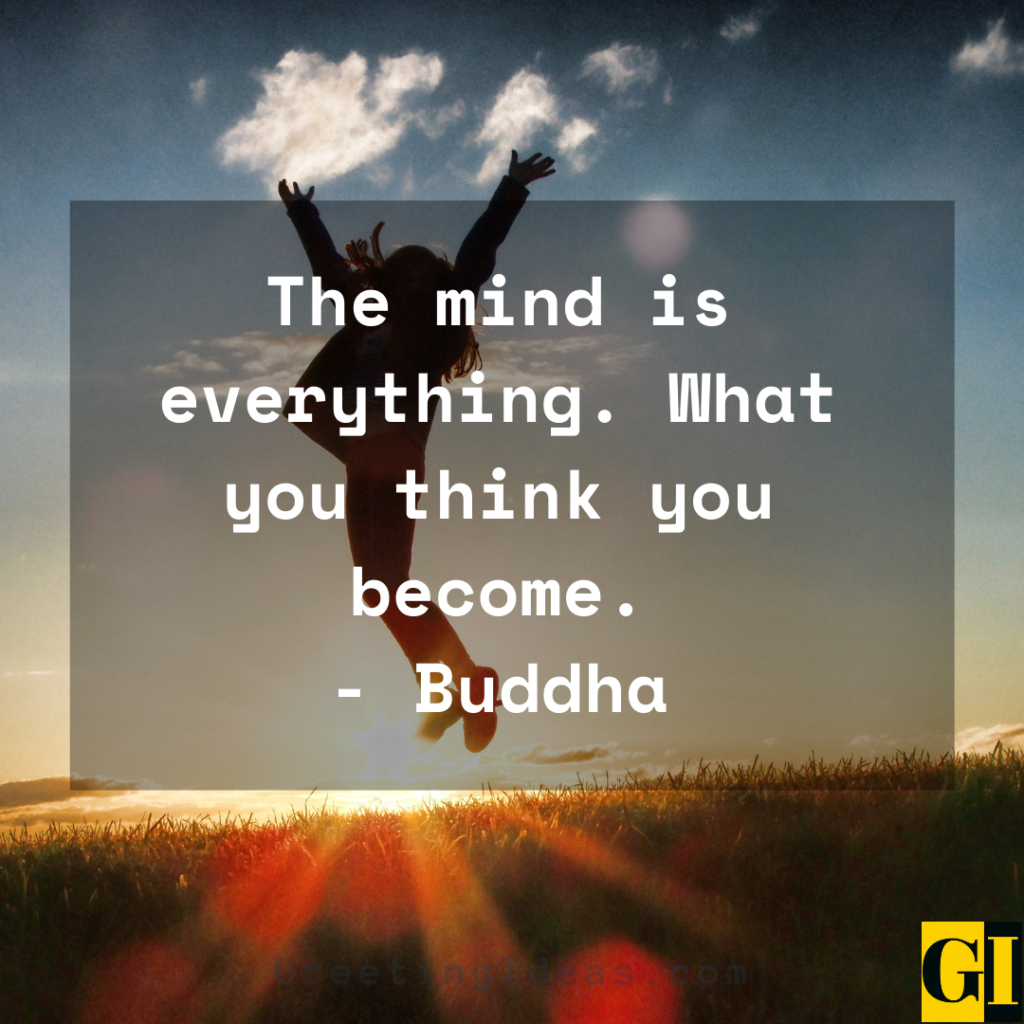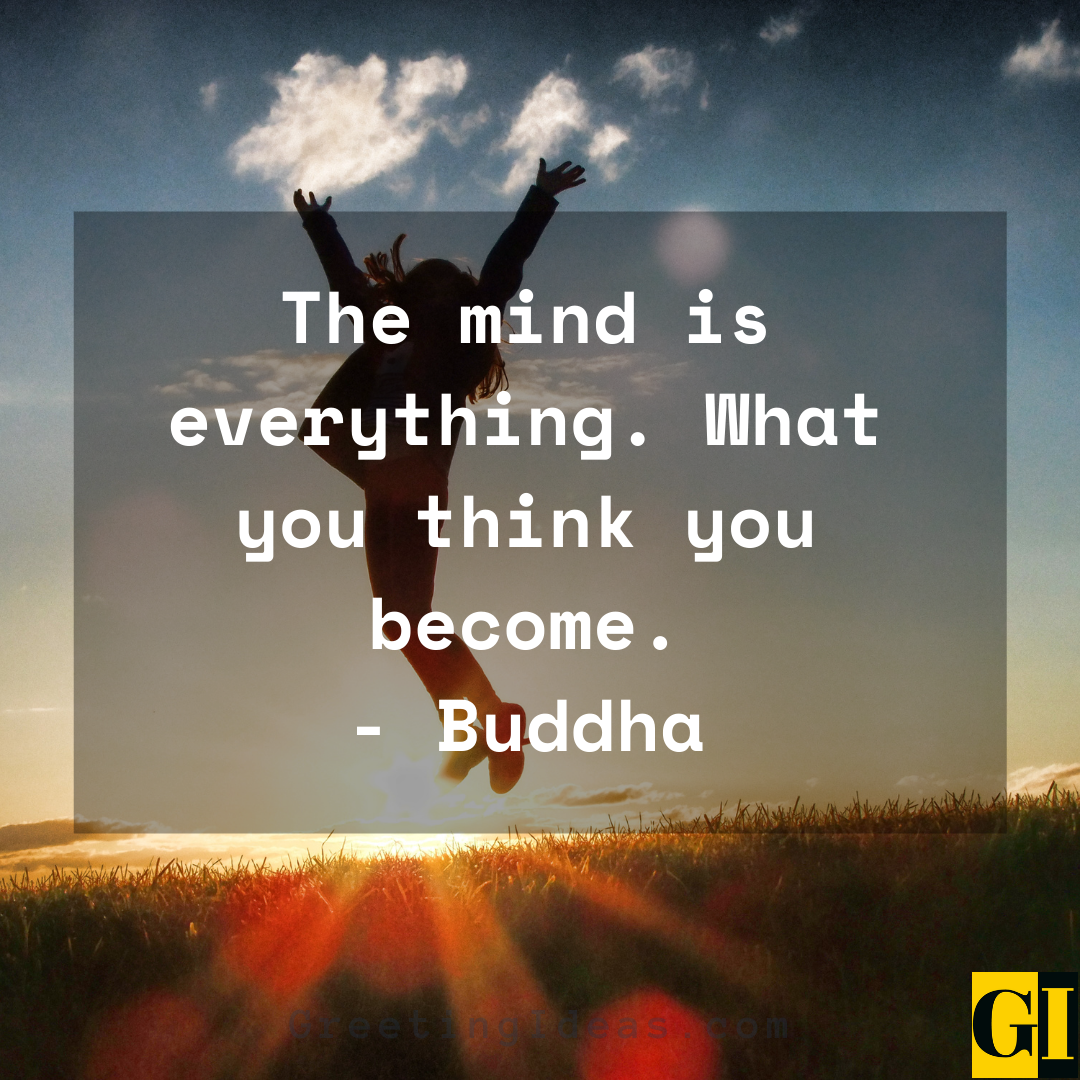 Also Read: 50 Best Inspirational Attitude Quotes and Sayings on Life
Believe and act as if it were impossible to fail.
– Charles Kettering
Don't count the days, make the days count.
– Muhammad Ali
Do not let what you cannot do interfere with what you can do.
– John Wooden
I never dream of success. I worked for it.
– Estee Lauder
The only way to do great work is to love what you do.
– Steve Jobs
Whatever the mind of man can conceive and believe, it can achieve.
– Napoleon Hill
If opportunity doesn't knock, build a door.
– Milton Berle
People often say that motivation doesn't last. Well, neither does bathing. That's why we recommend it daily.
– Zig Ziglar
Sometimes you can't see yourself clearly until you see yourself through the eyes of others.
– Ellen DeGeneres
Every strike brings me closer to the next home run.
– Babe Ruth
Good Morning Inspirational Quotes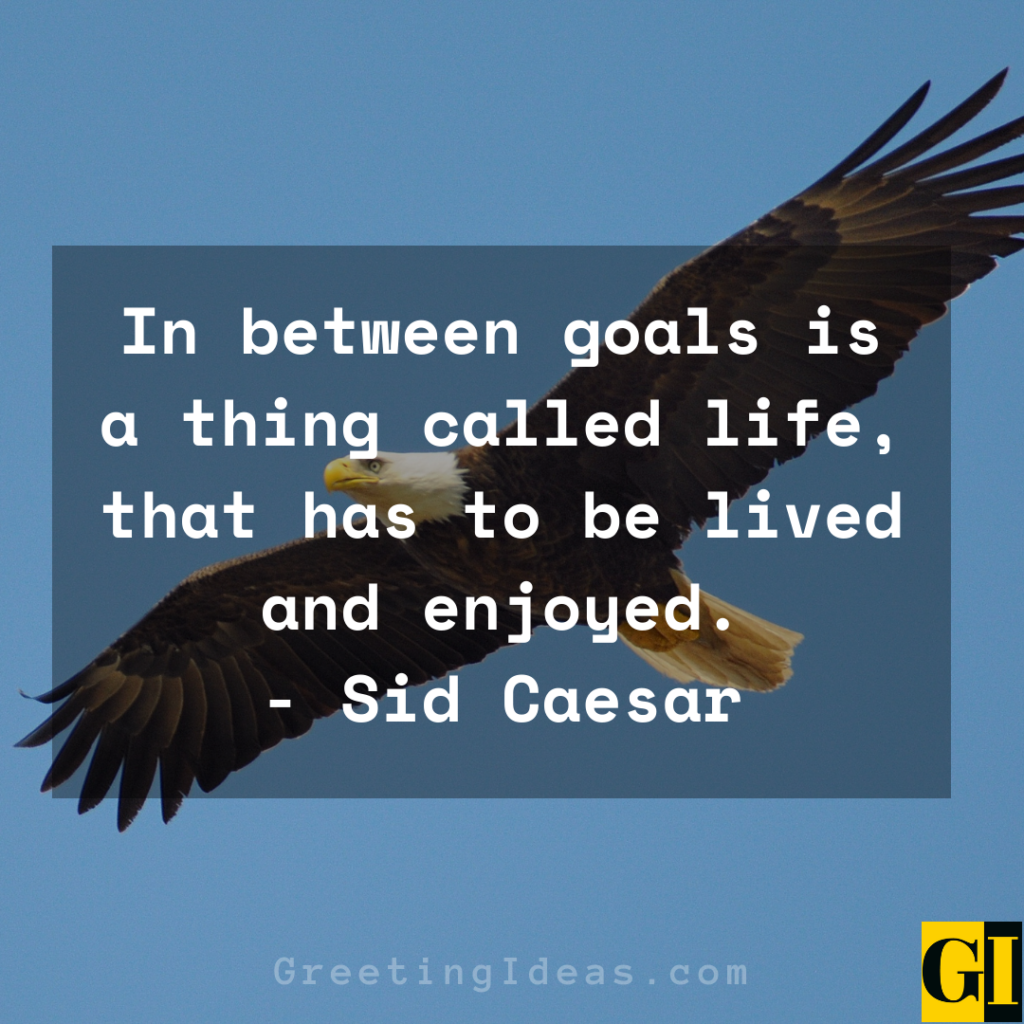 Also Read: 50 Inspiring Deep Life Quotes and Sayings for a Better You
We hope you enjoy reading our famous inspirational quotes collection.
Share it with your loved ones and in social circles.
Which inspirational quotes and sayings echoed your life values?
Let us know in the comments!