FTC disclaimer. This post contains affiliate links, and I will be compensated if you purchase through one of my links.
Looking for some heartwarming one year anniversary quotes, wishes, and messages for your husband or wife?
Celebrating anniversaries are not limited to married couples alone; it could be your first successful dating anniversary with your girlfriend and boyfriend.
Be it the first love anniversary or wedding anniversary, it is the most precious day in a couple's life to celebrate the newfound bond and love.
An anniversary is a symbolic gesture to appreciate the life of togetherness. It is also a moment to express to the world how much your better half means to you truly.
We pray and sincerely wish that your happy anniversary doesn't stop at one year and keep celebrating year after year, and your companionship grows stronger and stronger.
Let these happy and heartfelt one year anniversary quotes and sayings be a great toss to all the beautiful and adorable couples in the world.
Best One Year Anniversary Quotes and Sayings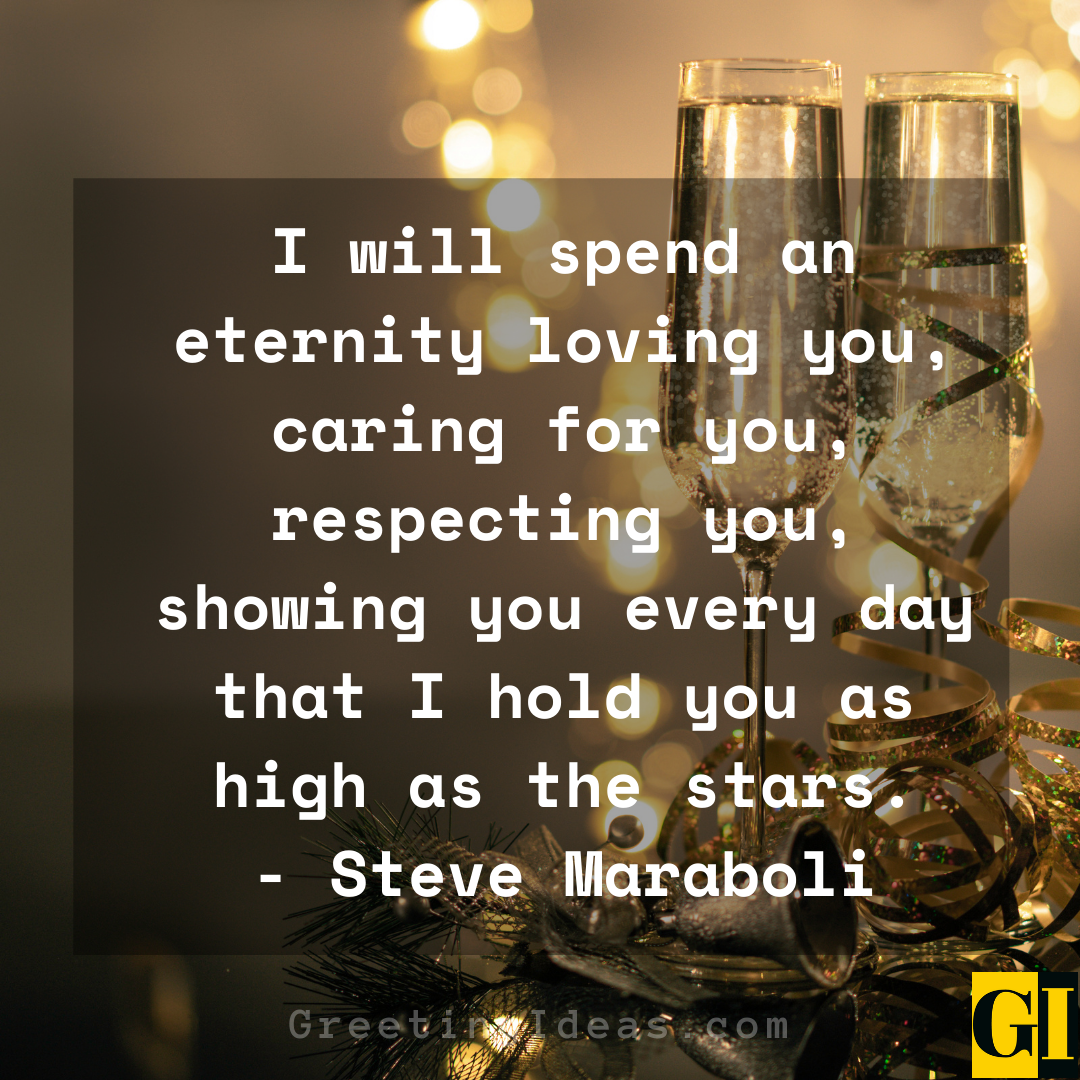 Also Read: 50 True and Deep Love and Affection Quotes and Sayings
The sweet innocence of your love is profound. In this regard, may maturity be never found. Happy 1st anniversary.
– Anonymous
I will spend an eternity loving you, caring for you, respecting you, showing you every day that I hold you as high as the stars.
– Steve Maraboli
In all the world, there is no heart for me like yours. In all the world, there is no love for you like mine.
– Maya Angelou
Real love stories never have endings.
– Richard Bach
At last, the joyous day has arrived! My first anniversary in an unbroken home. Maybe this will lighten the mood. Happy anniversary.
– Fred Barron
I saw that you were perfect, and so I loved you. Then I saw that you were not perfect and I loved you even more.
– Angelita Lim
A successful marriage requires falling in love many times, always with the same person.
– Mignon McLaughlin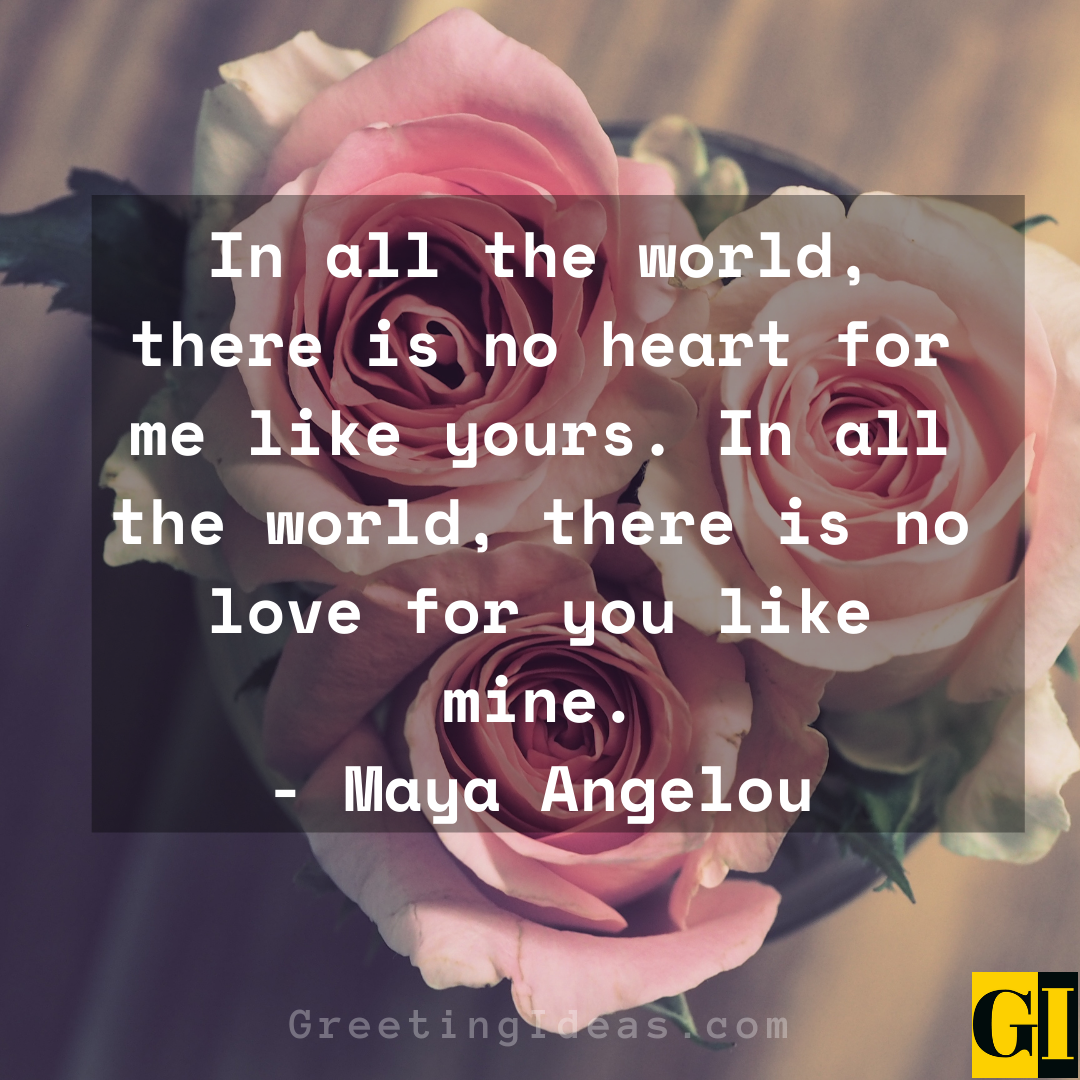 Also Read: 50 Beautiful Unconditional Love Quotes and Sayings in Life
Forever is a measure of time used by people who share an ordinary love. Our extraordinary love is immeasurable for us, forever just won't do.
– Steve Maraboli
I want you for always, days, years, eternities.
– Franz Schubert
If you live to be a hundred, I want to live to be a hundred minus one day so I never have to live without you.
– A. A. Milne
To my dear wife…From the moment I married you, Love and happiness abound. All that surrounds me is beauty, When you are around! Thankful for all the happiness you give me! Happy Anniversary!
– Rushi Kanya
I am afraid that being around a couple as sweet as you will make me diabetic. Happy first anniversary.
– Anonymous
Since first impressions are the last impressions, be sure to celebrate your first anniversary as if it is the most important anniversary of your life. Happy first anniversary.
– Anonymous
If I had my life to live over again, I would find you sooner so that I could love you longer.
– Anonymous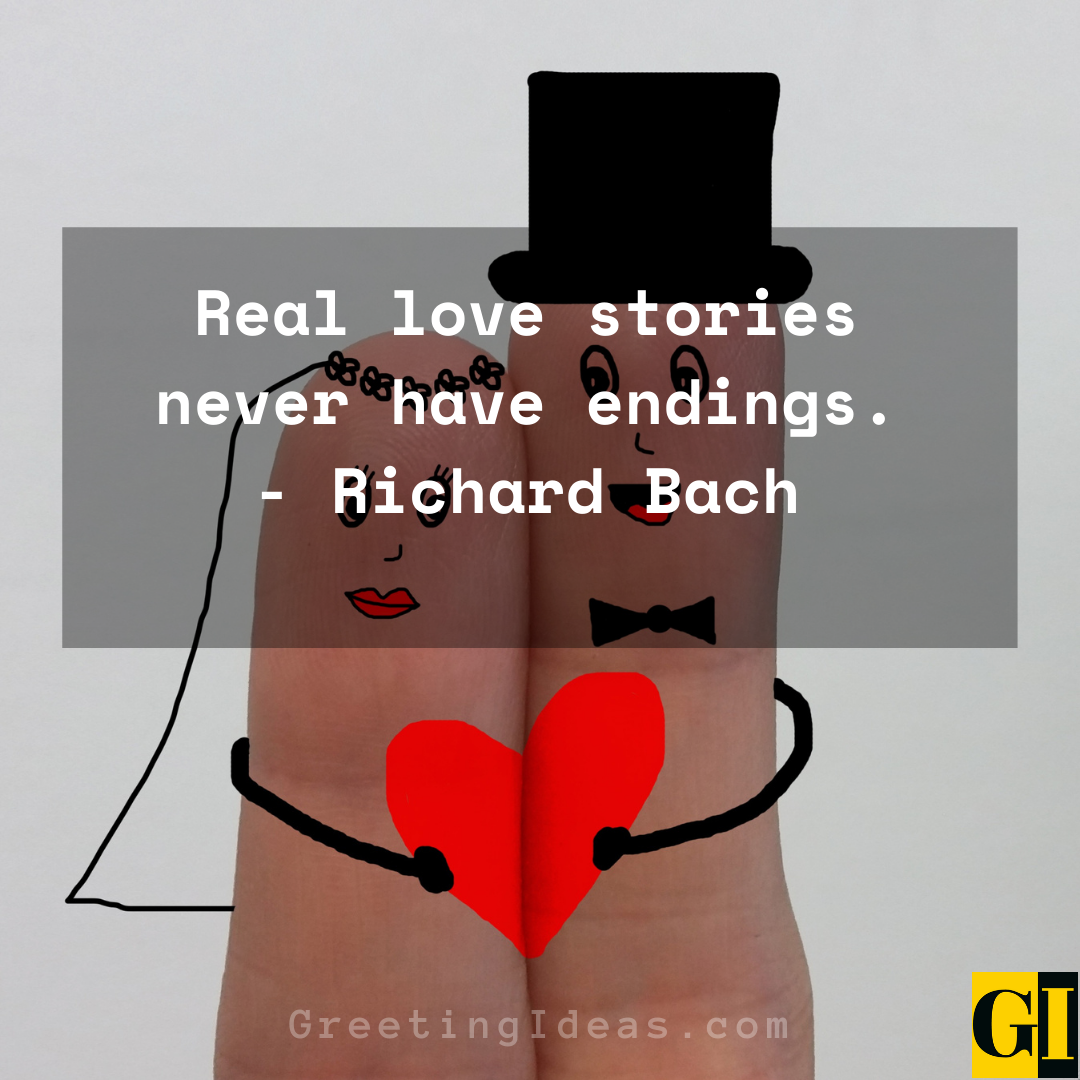 Also Read: 50 Best and Funny Husband Quotes and Sayings
Take pride in knowing that you possess the kind of love that everyone aspires to one day find. May your hearts always remain as caring and passionate as when you fell in love. Happy Anniversary!
– Unknown
I take pride in wishing you both on your first anniversary because you are a perfect example of a happy and loving couple. Have a good one.
– Anonymous
It's so great to find that one special person you want to annoy for the rest of your life.
– Rita Rudner
Marriage is not just spiritual communion, it is also remembering to take out the trash.
– Joyce Brothers
Some people ask the secret of our long marriage. We take time to go to a restaurant two times a week. A little candlelight, dinner, soft music and dancing. She goes Tuesdays, I go Fridays.
– Henny Youngman
For marriage to be a success, every woman and every man should have her and his own bathroom. The end.
– Catherine Zeta-Jones
Grow old with me, the best is yet to be.
– Robert Browning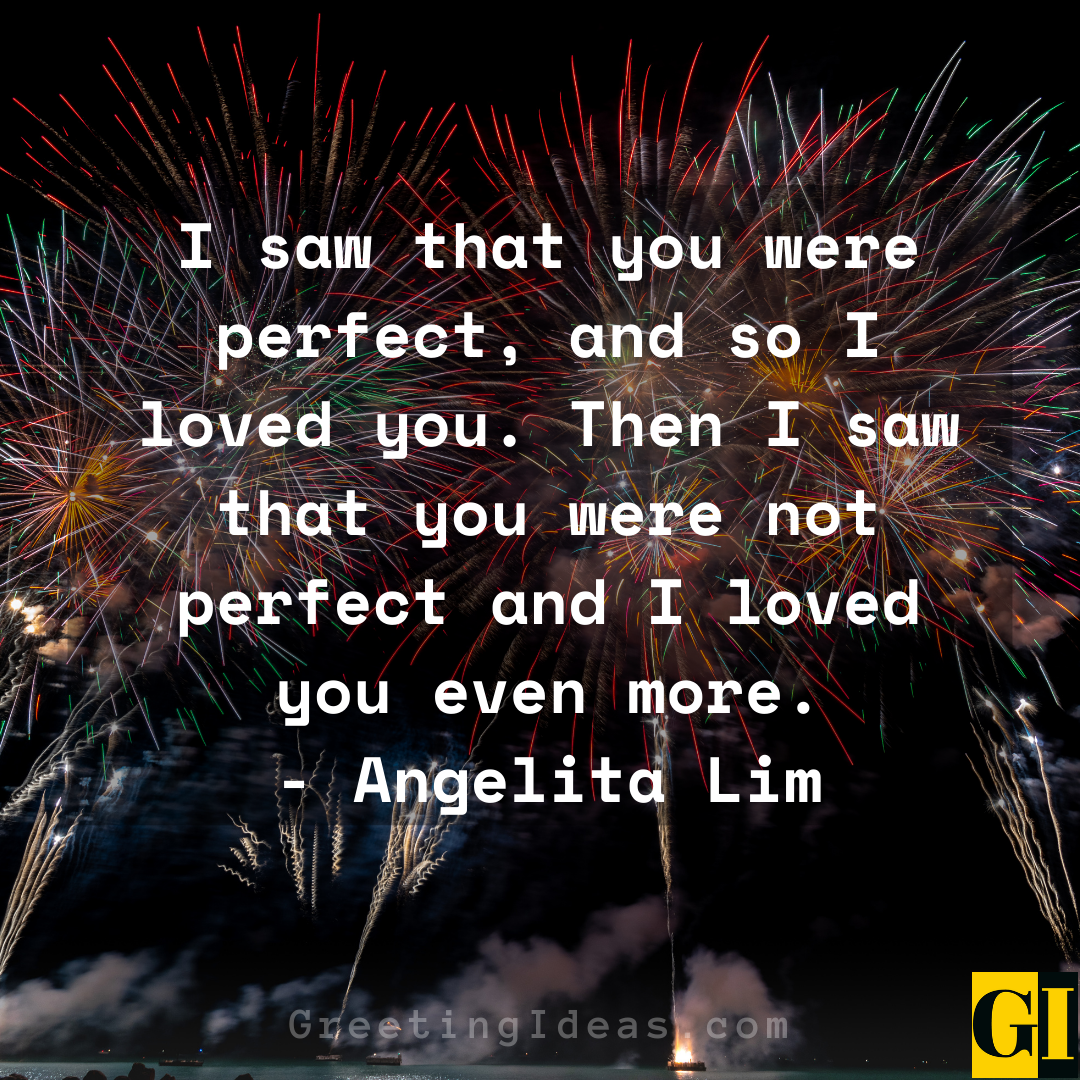 Also Read: 40 Best Law of Attraction Quotes on Love and Relationships
I've only had three good ideas in my life: marrying your mother, using a hot-dog as a straw, and taking her on that train ride on our first anniversary.
– James L. Brooks
Anniversaries like these always leave me with a strange kind of longing.
– Helen Gurley Brown
Strong marriages are built on the loving things people in the present, not on the memories of the things they did in the past.
– Dr. Steven Craig
Focus on continually changing and growing in order to make sure you are someone your spouse would still choose today.
– Dr. Steven Craig
Successful couples don't escape difficult times; they change and adapt, forging a stronger relationship.
– Dr. Steven Craig
These are the gifts we ask on our anniversary: a steady deepening love, which grows in understanding and unselfishness and a measure of patience so that life can fall in step with life.
– Mike Yaconelli
Every husband must love his wife as himself and every wife must respect her husband.
– Joanne Cleave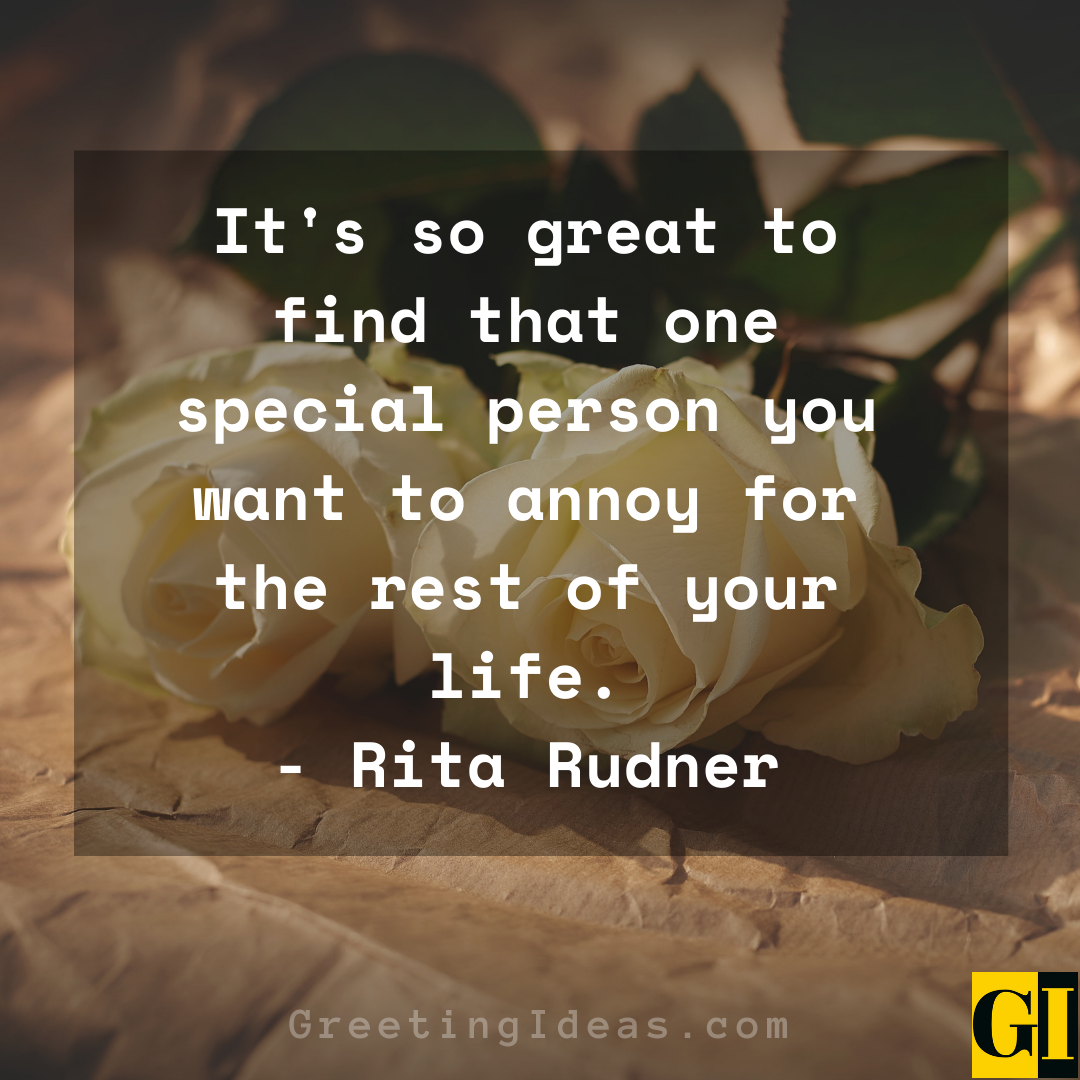 Also Read: Happy Wedding Anniversary Quotes Sayings for Your Soulmate
Tradition is strongly associated with three wedding anniversaries: the first anniversary, the 'silver anniversary,' and the 'gold anniversary.'
– Kristina Seleshanko
A couple's first wedding anniversary is traditionally marked by eating the top layer of their wedding cake.
– Kristina Seleshanko
No one is sure why certain wedding anniversaries are associated with particular types of gifts.
– Kristina Seleshanko
Married life is a daily thing, which is its joy and its downfall. Special occasion ritual like anniversaries and birthdays and Valentines Day allow us to punctuate the run-on sentence of daily life.
– William J. Doherty
I was just thinking… we got an anniversary coming up and I was wondering what kind of anniversary present you wanted.
– Thomas Rickman
You said this was our anniversary. Let's do something – different.
– Larry McMurtry
Wedding anniversaries are ritual; opportunity with great untapped potential for many couples.
– William J. Doherty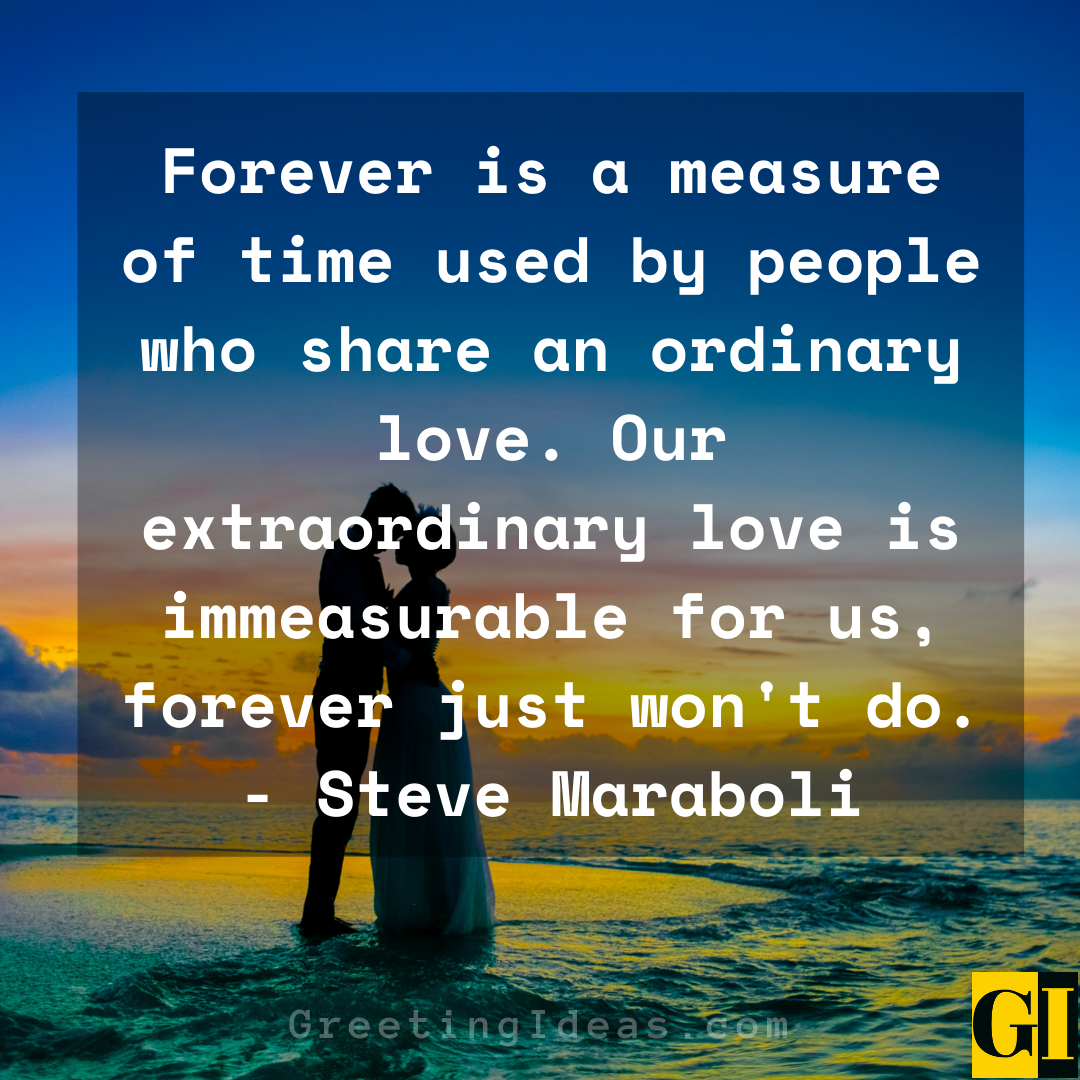 Also Read: 15 Romantic Date Quotes and Sayings of Love and Relating
We hope you enjoy reading our amazing one year anniversary quotes collection.
Share it with your loved ones and in social circles.
How are you planning to celebrate your first anniversary?
Let us know in the comments!